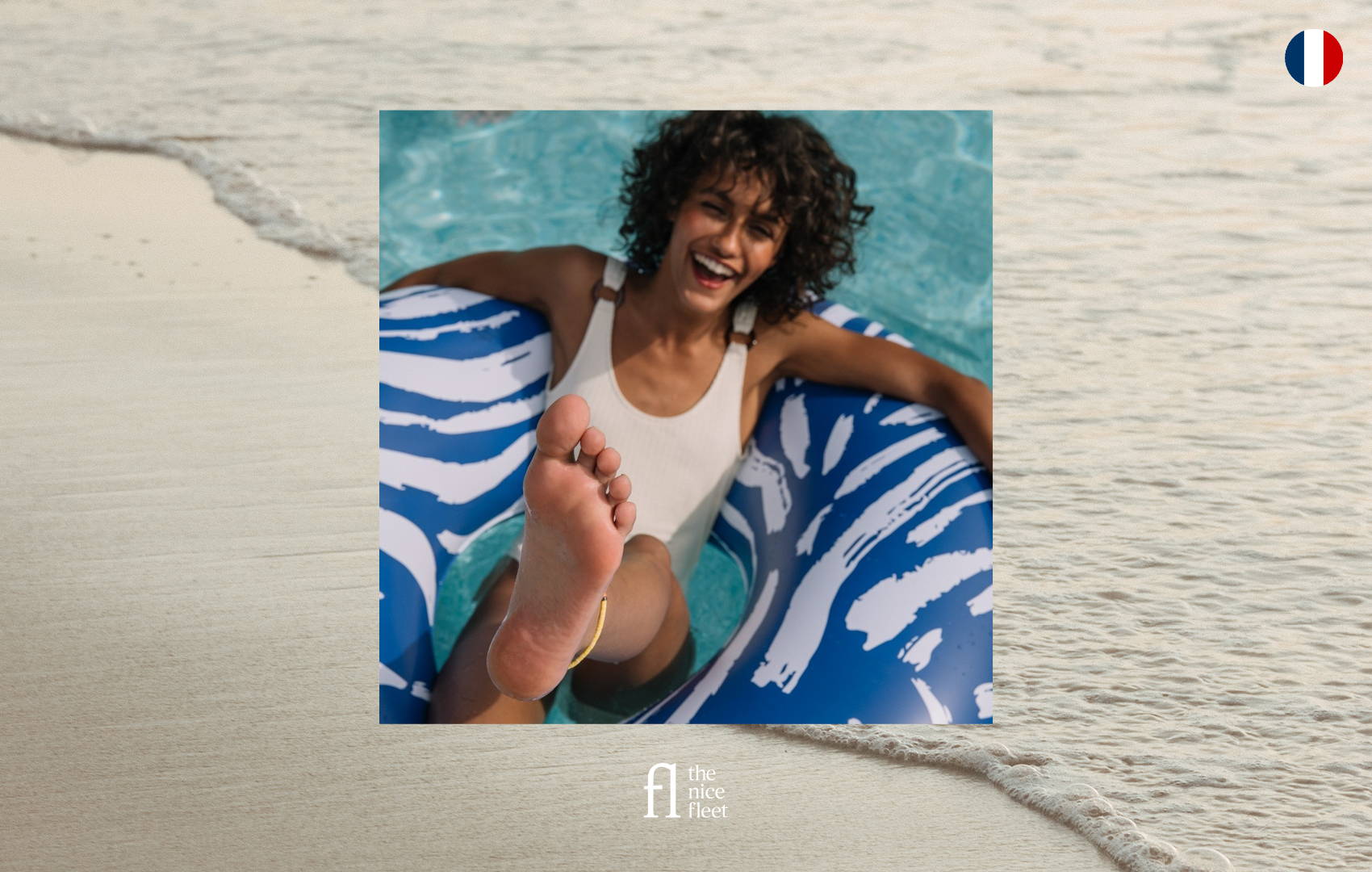 Plain Tiger Spotlight: Nice Fleet
When most of us think of creative muses, we think about people – fascinating people, people with stories, people who inspire. But sometimes, muses aren't people at all. Sometimes they are places. At least that's the case for Nice Fleet founder, Marie Le Tallec, who draws inspiration from the places she has visited both geographically and in her dreams. She interprets this inspiration into enchanting inflatable travel accessories that you can take from poolside to seaside in swoon-worthy style.
Marie is an art history graduate who went on to spend 15 years in the world of fashion. Her dream however, was to launch her own independent brand and to try her hand at something new. Her long-standing love for travel and experiencing new things coincided with her search for lifestyle accessories that were "less kitsch and more cool." The end result was Nice Fleet, a brand that has succeeded in representing everything the world has come to know and love about a good ol' vacation.
In the Nice Fleet collection on Plain Tiger, you'll find inflatable balls, mattresses, paddling pools and swim rings. You'll also find a selection of palm leaf fans for those balmy summer days when life calls for a touch of pizazz while you keep things fresh.
For maximum buoyancy and durability, each Nice Fleet inflatable is made from recyclable PVC that is BPA- and phthalate-free and adapted for each piece's specific function. There is also an incredible amount of hard work and attention to detail that goes into each design. The inflatables are assembled and pressed by hand, which is why you may notice slight variations in each design. The team behind Nice Fleet are also passionate about sustainability and visit their factories once a year, working with artisans in small villages in Asia, Portugal and France. Where possible, Nice Fleet pieces are created in collaboration with designers and artisans within Europe.
Nice Fleet is a brand designed for escapism. As Marie adds: "Watercolour prints are our creative DNA. Apart from that trademark style, there simply are no boundaries. Each colour and pattern is chosen for its timelessness and its ability to inspire creative expression beyond just a passing trend. There's something almost poetic about each design. You could think of Nice Fleet as a brand that captures what it means to be 'cool chic.' We want our customers to live their holidays beyond their holidays by owning pieces of design that represent what it means to truly live the good life."
Brushstrokes in blue against a white background will transport you to the island of Syros in the Aegean Sea with its idyllic coastline and tranquil Grecian flair. If in your wanderlust, you yearn for an experience of the tropics, look no further than the Bahia print which nods to the luscious vegetation of Brazil's rainforests, aptly foregrounded against a rosé beige background. And of course, to own a piece of village life in France, you could opt for an inflatable bearing the Ramatuelle print, which speaks to the rich cultural heritage and artistic resonance of the region. These are the inflatables that will take you anywhere you want to go.
Freedom awaits, so pack your bags, because in the words of Cliff Richard: "we're all going on a summer holiday…"