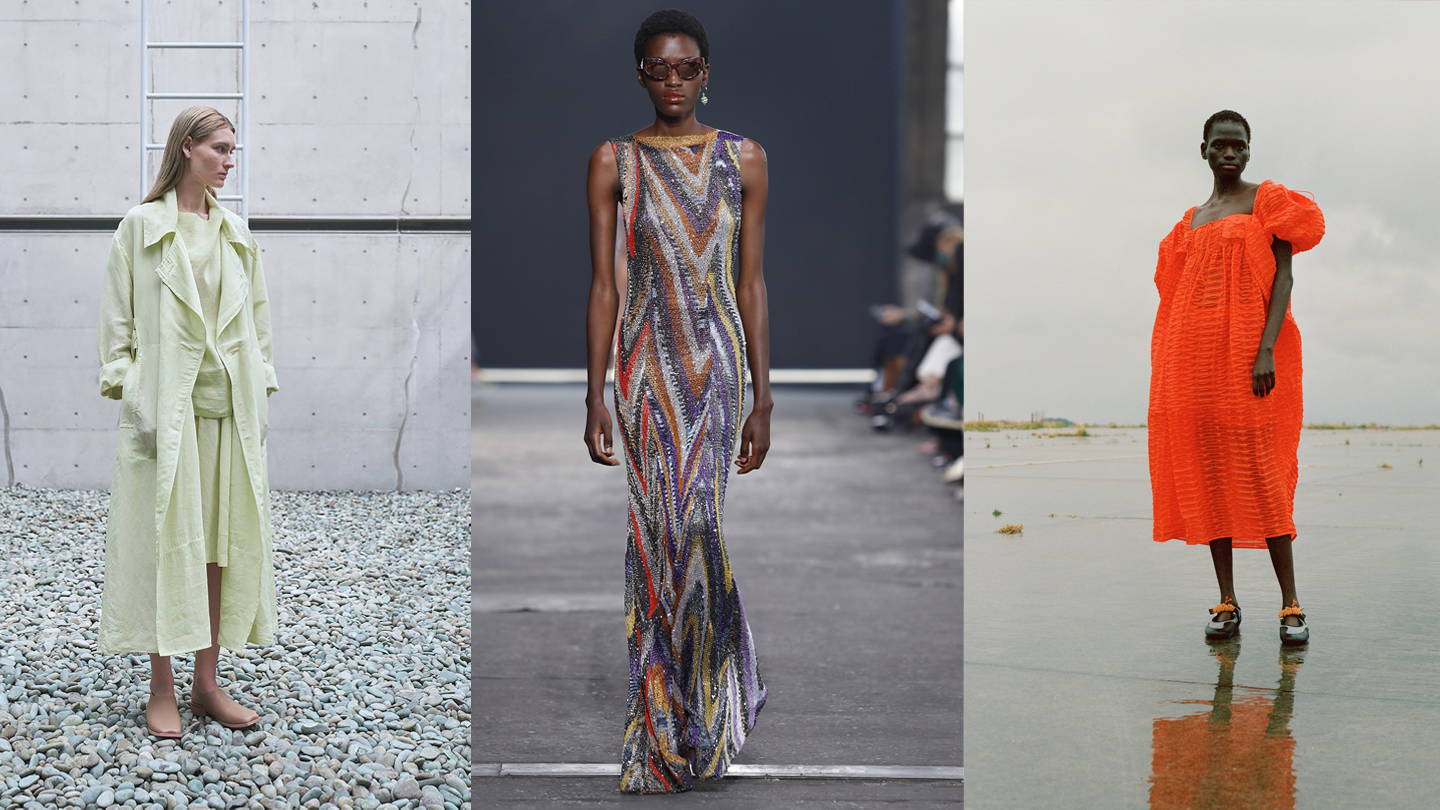 The Spring Summer Fashion Week Roundup You Need to See
2021 Marks the Return of In-Person Fashion Week
September 2021 was a month to remember in the fashion world. After 18 months and three fashion seasons of on-screen digital shows, in-person shows were finally back and life seemed semi-normal again. While most notarized brands, synonymous with fashion week, showed, two big brands were clearly missing, namely Burberry and Victoria Beckham as they opted, like many others, for digital shows.
Attendees gathered from far and wide. Safety was still a priority with the notion being that only vaccinated or those able to show negative COVID results were able to attend.
While not all of the below brands tick all of the sustainability and ethical boxes - they have all made huge strides in that regard. Many brands are realizing that they don't only have a moral obligation to sustainability, but that their consumers are educated in this regard and demand more from them. Having in-person shows that create a carbon footprint may seem counterproductive to sustainability, the networking and ideas that come from people being together is unmatched.
This season brought with it a very strong ode to the seventies with it's granny-florals, gingham and checks and crochet detailing. Bright hues were thrown into the spotlight signalling a burst of energy after a lull that was COVID and lockdown.
Here is a roundup of our favorite, sustainable, Spring/Summer 2022 collections.
Richard Quinn gets the Queen's stamp of approval. In 2018 she appeared at one of his shows where she presented him with the inaugural Queen Elizabeth II Award for British Design. He is renowned for his elaborate, granny-like, floral prints which he digitally prints. This allows him to use 70% less water and 80% less energy.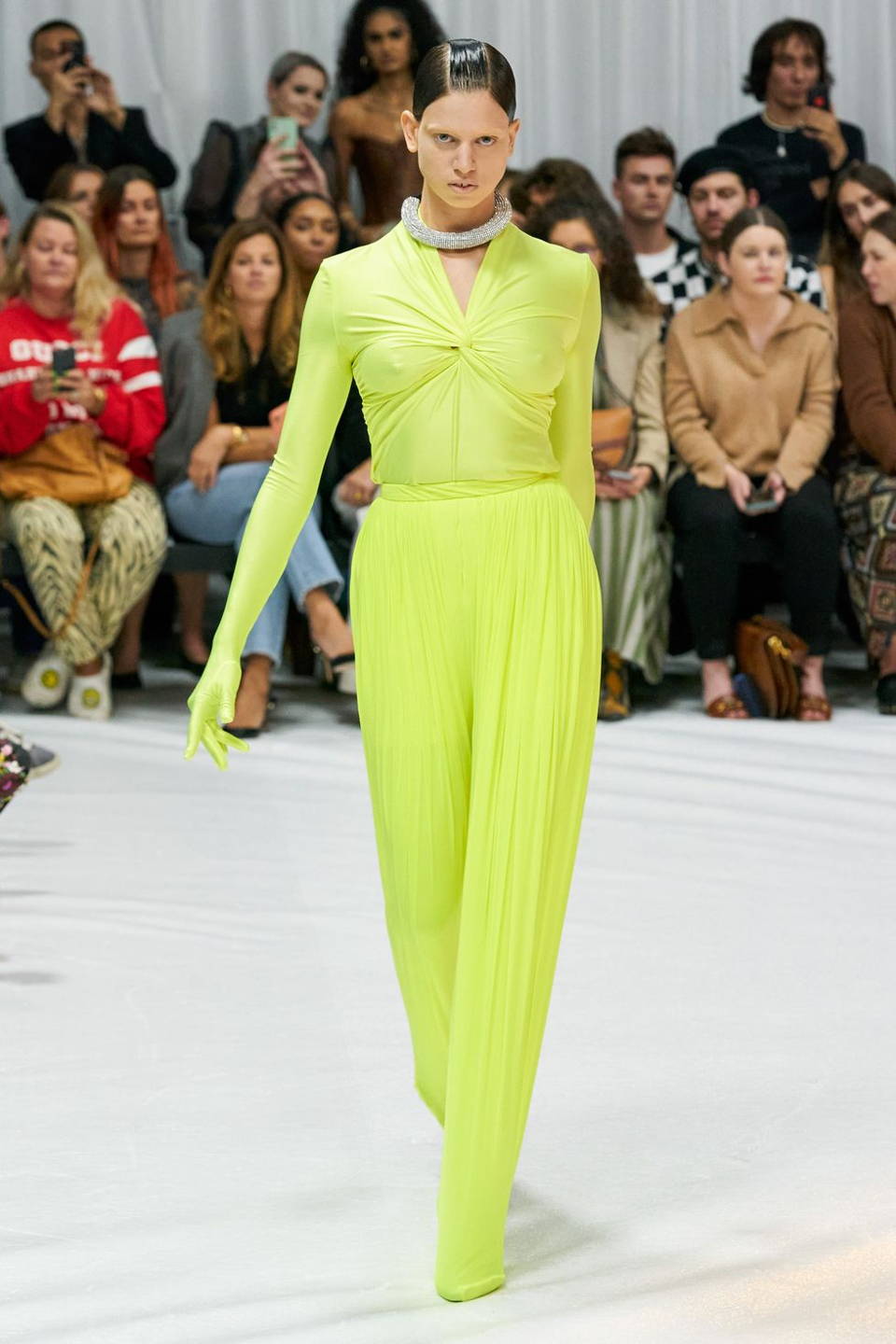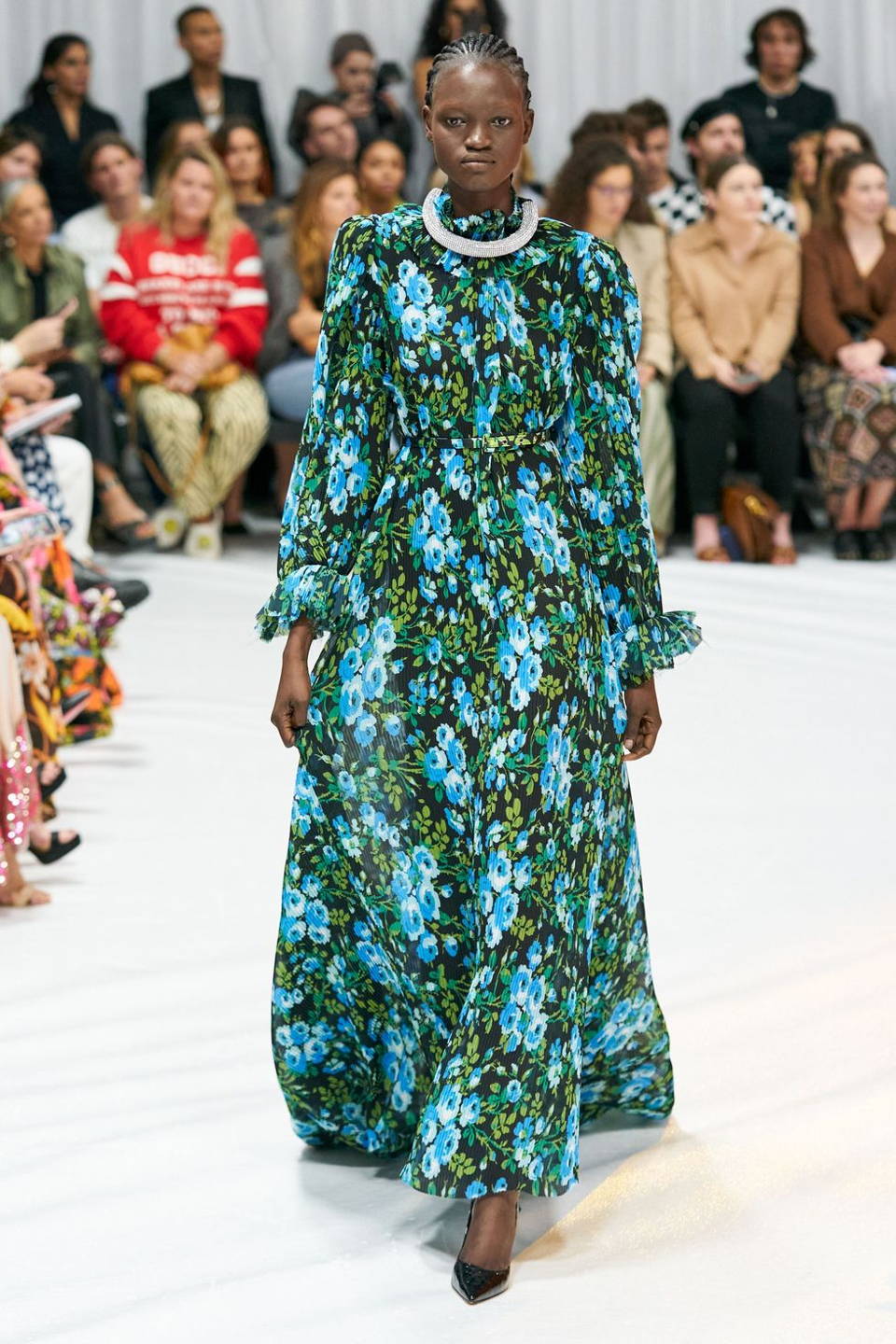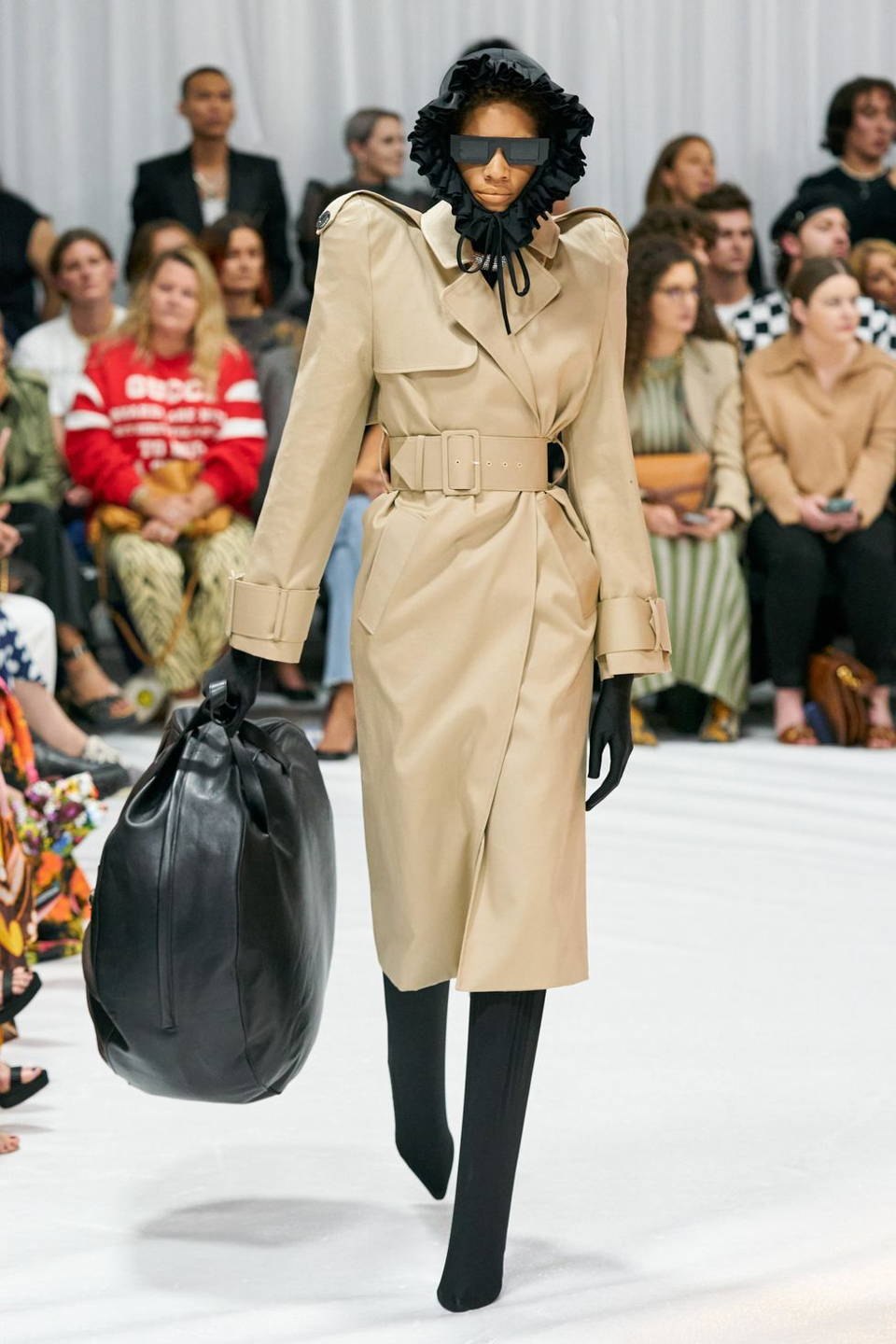 The collection was inspired by Agatha Christie and boasted floor-sweeping, breezy dresses, cross-stitch motifs and Italian woven checks.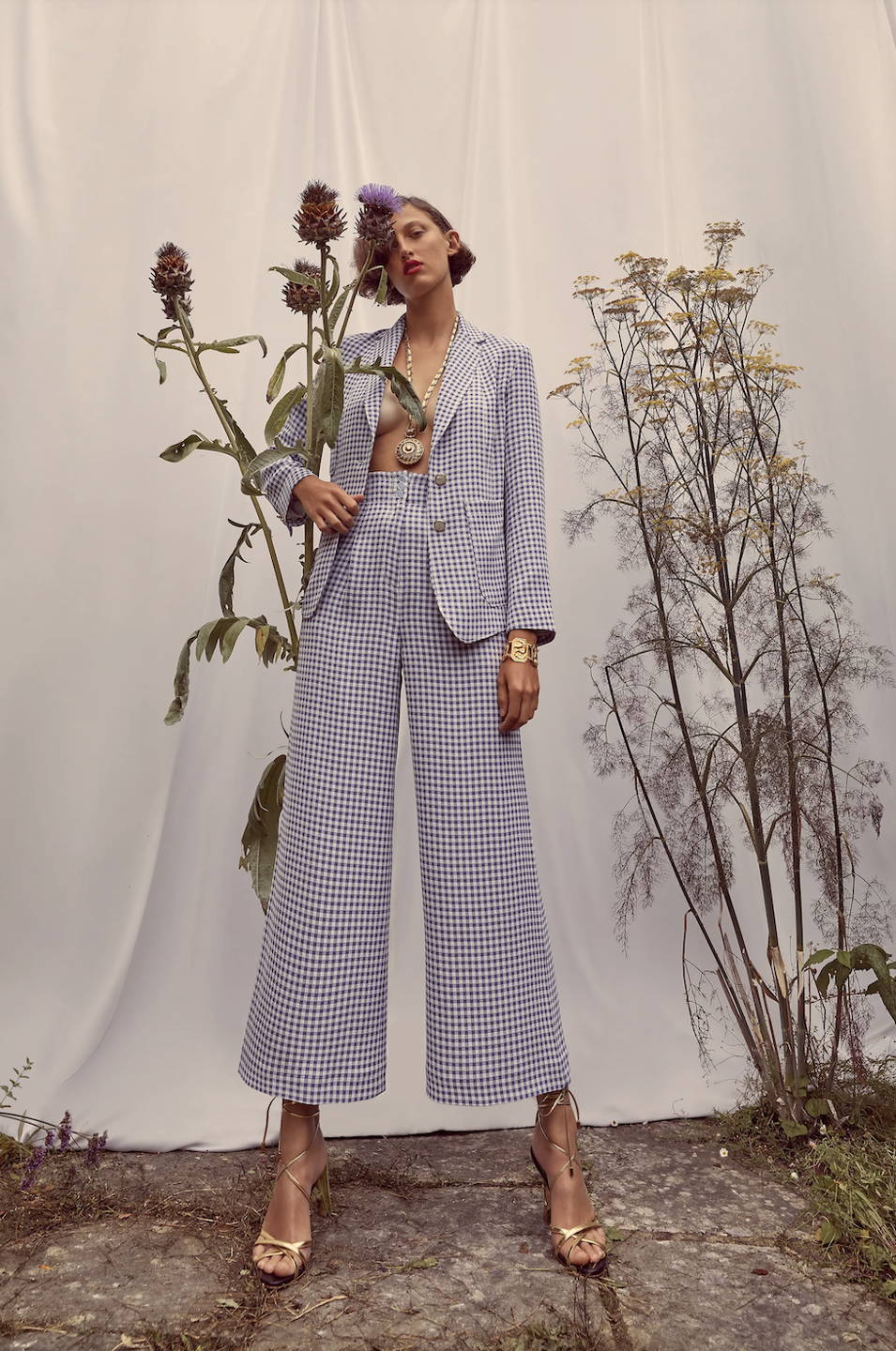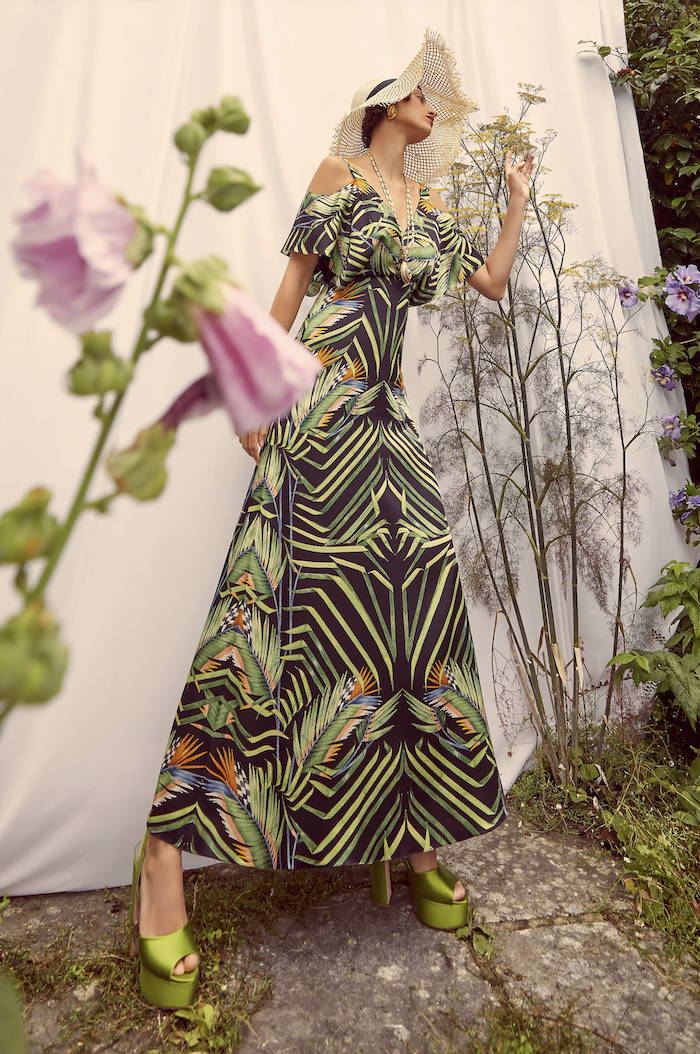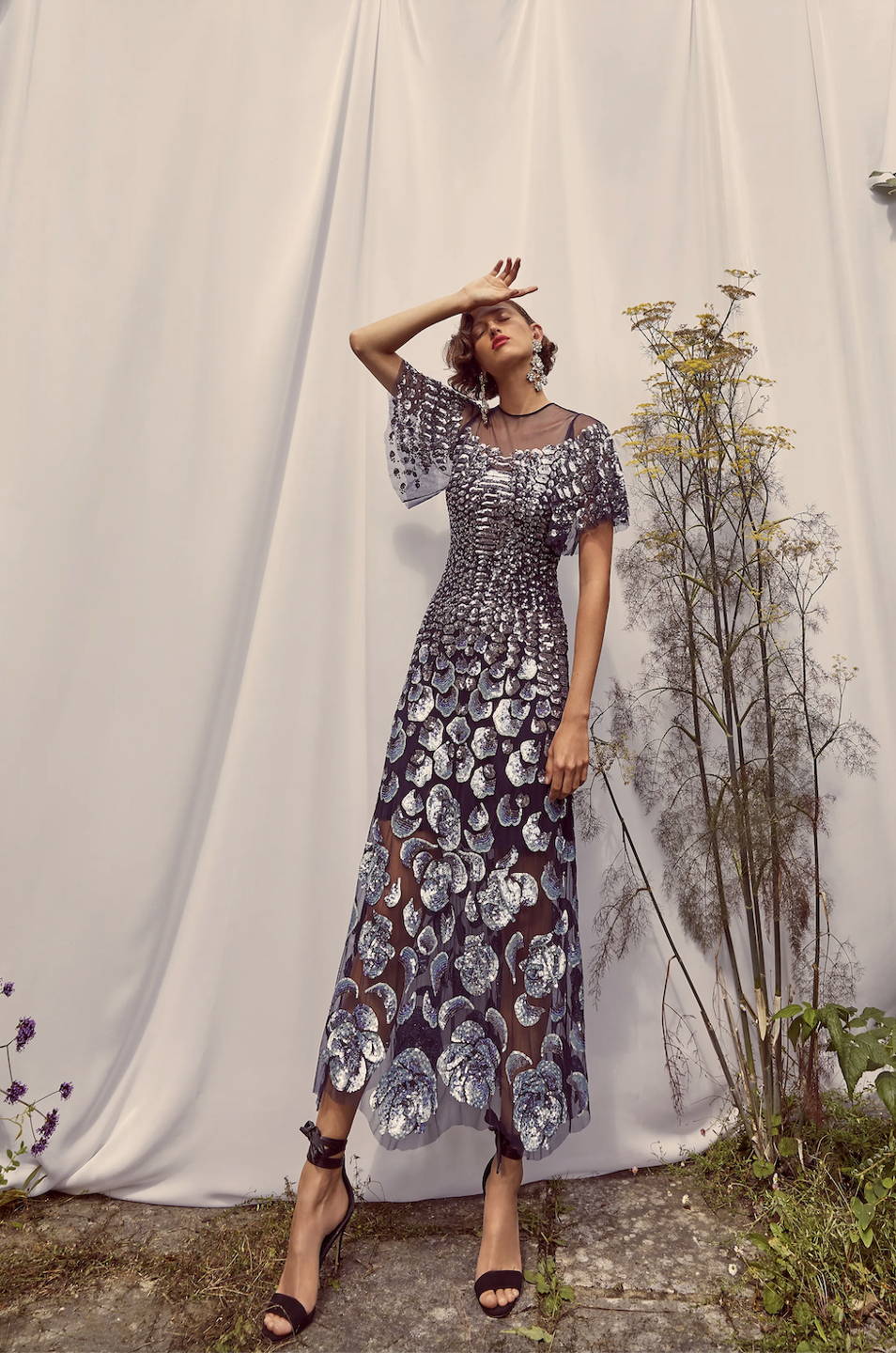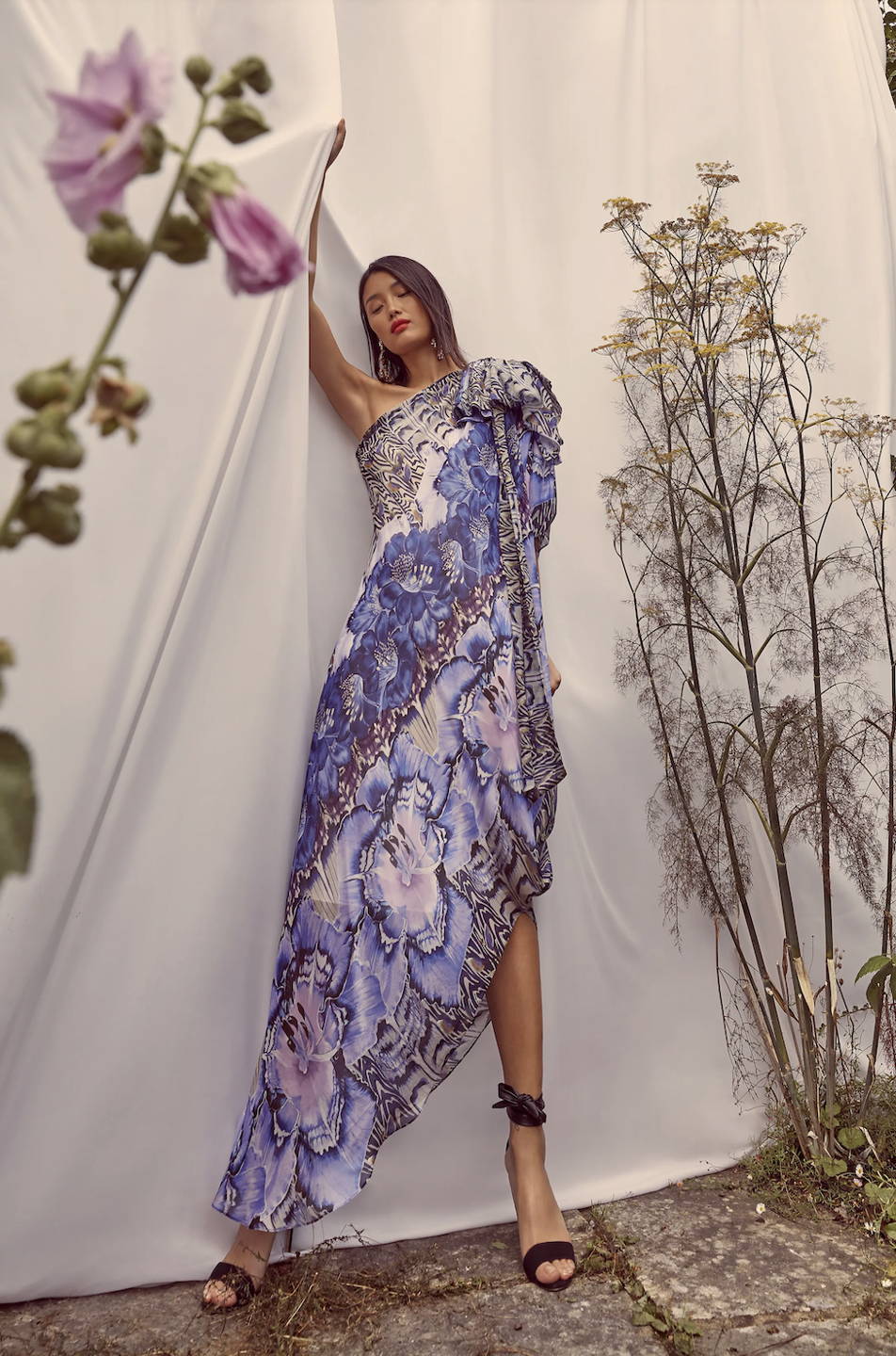 Vivienne Westwood has been revisiting her past collections for a couple of seasons now. Celebrities and regular consumers alike are looking to the past for inspiration and celebrities seem to have a penchant for wearing vintage designer clothes. She has identified the 'trend' in this and capitalized on old designs with a modern twist. It's also worth noting that in this collection 98% of the materials she has used are low-impact and cruelty-free. She has also used no virgin synthetic fabrics.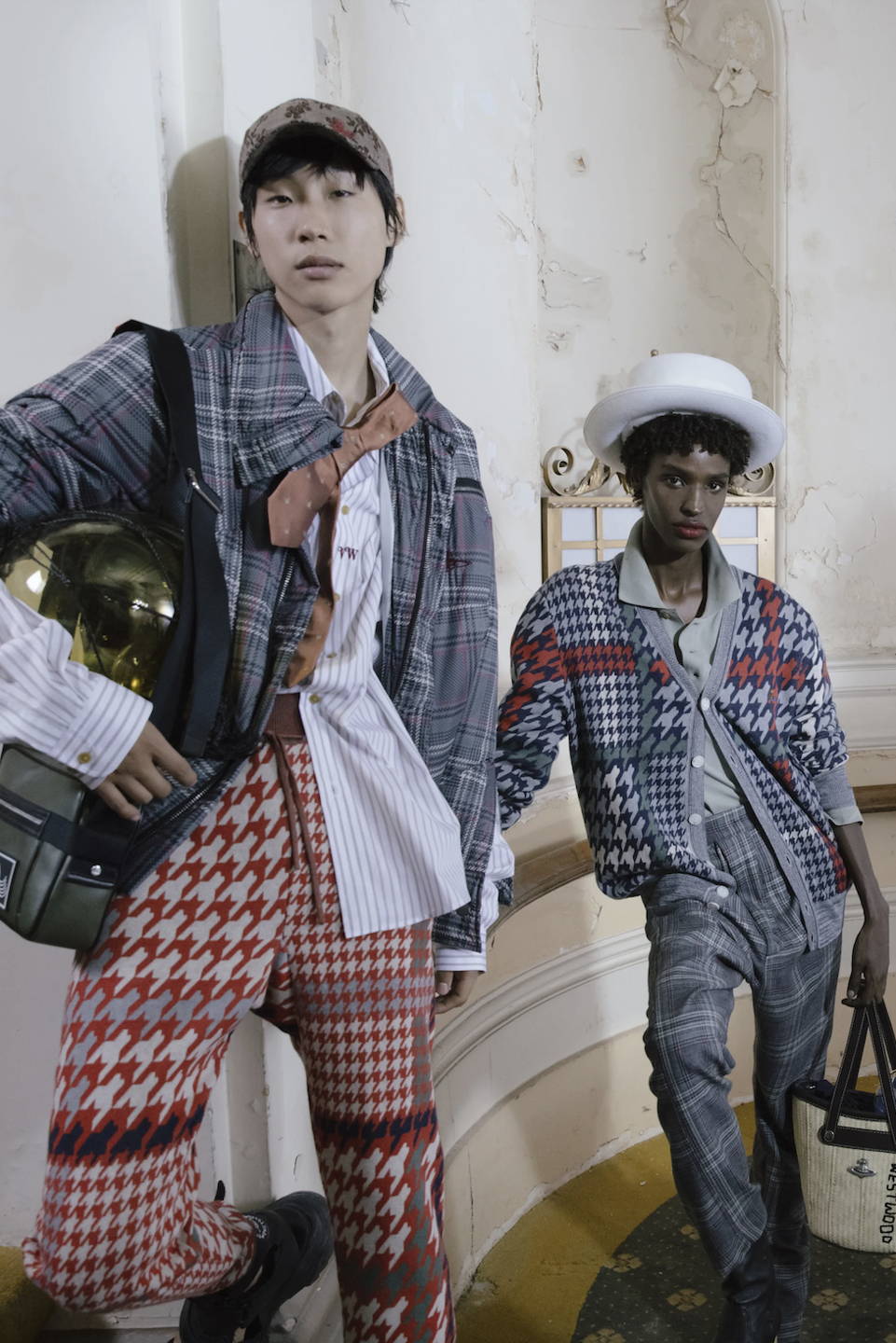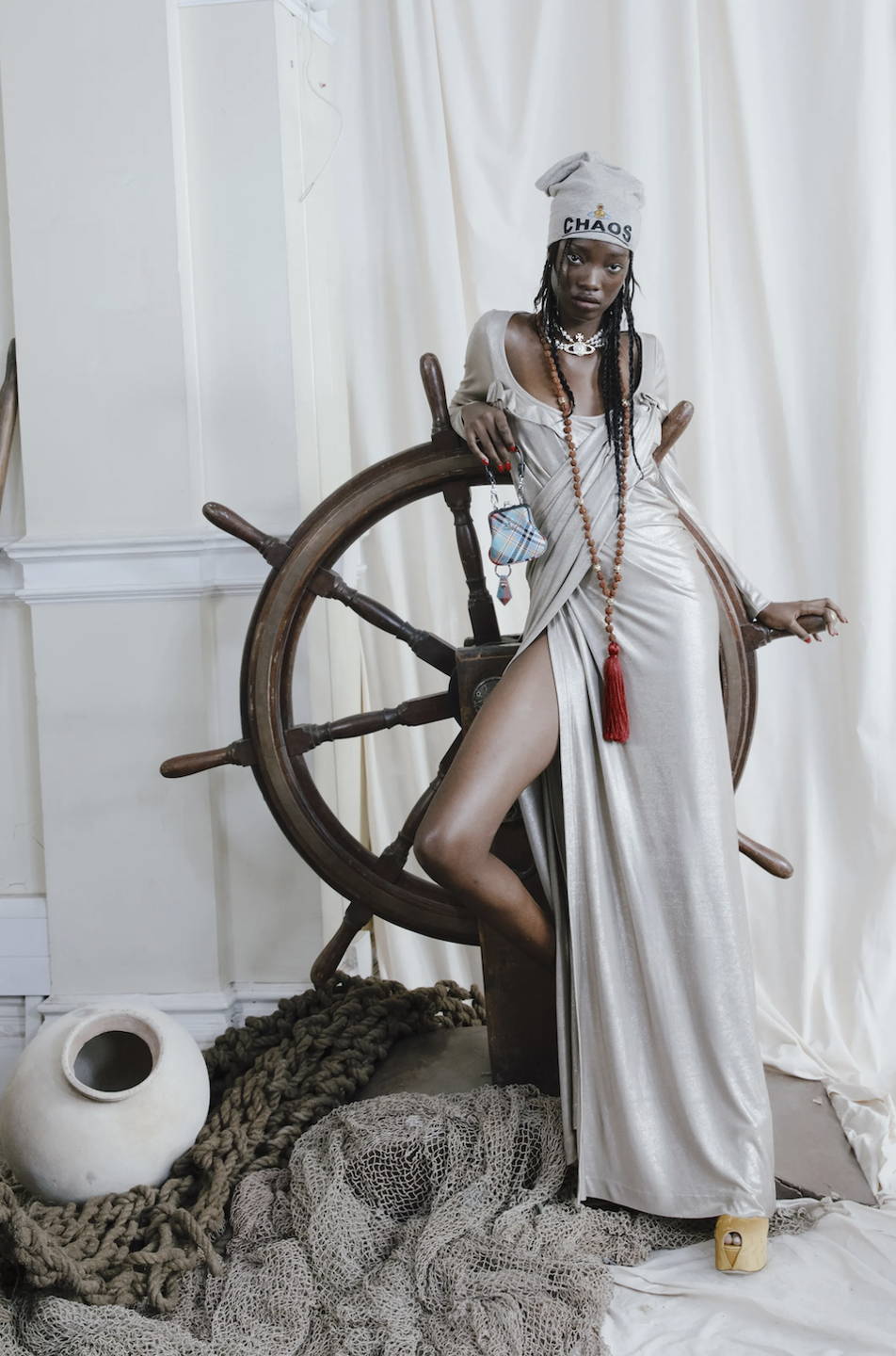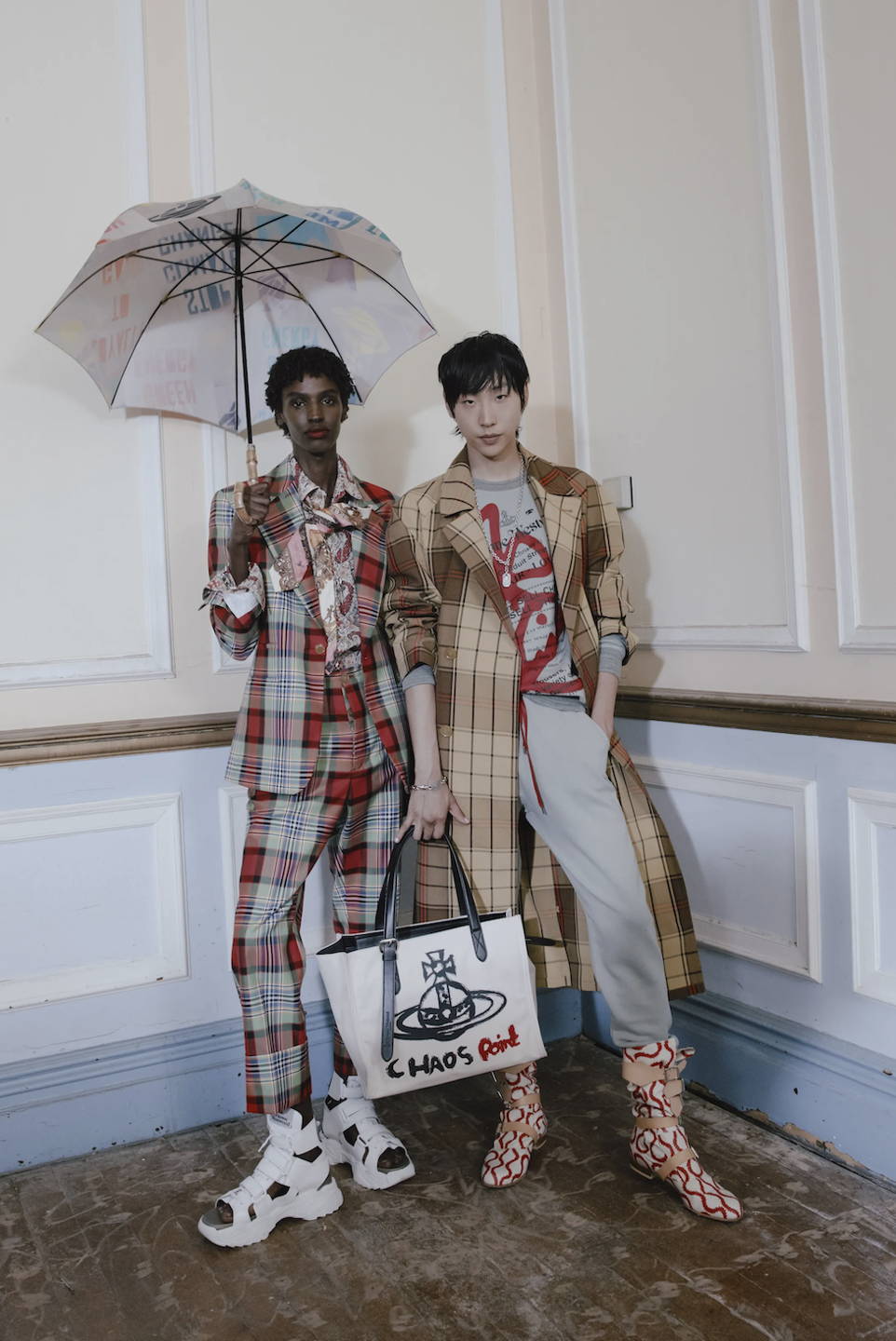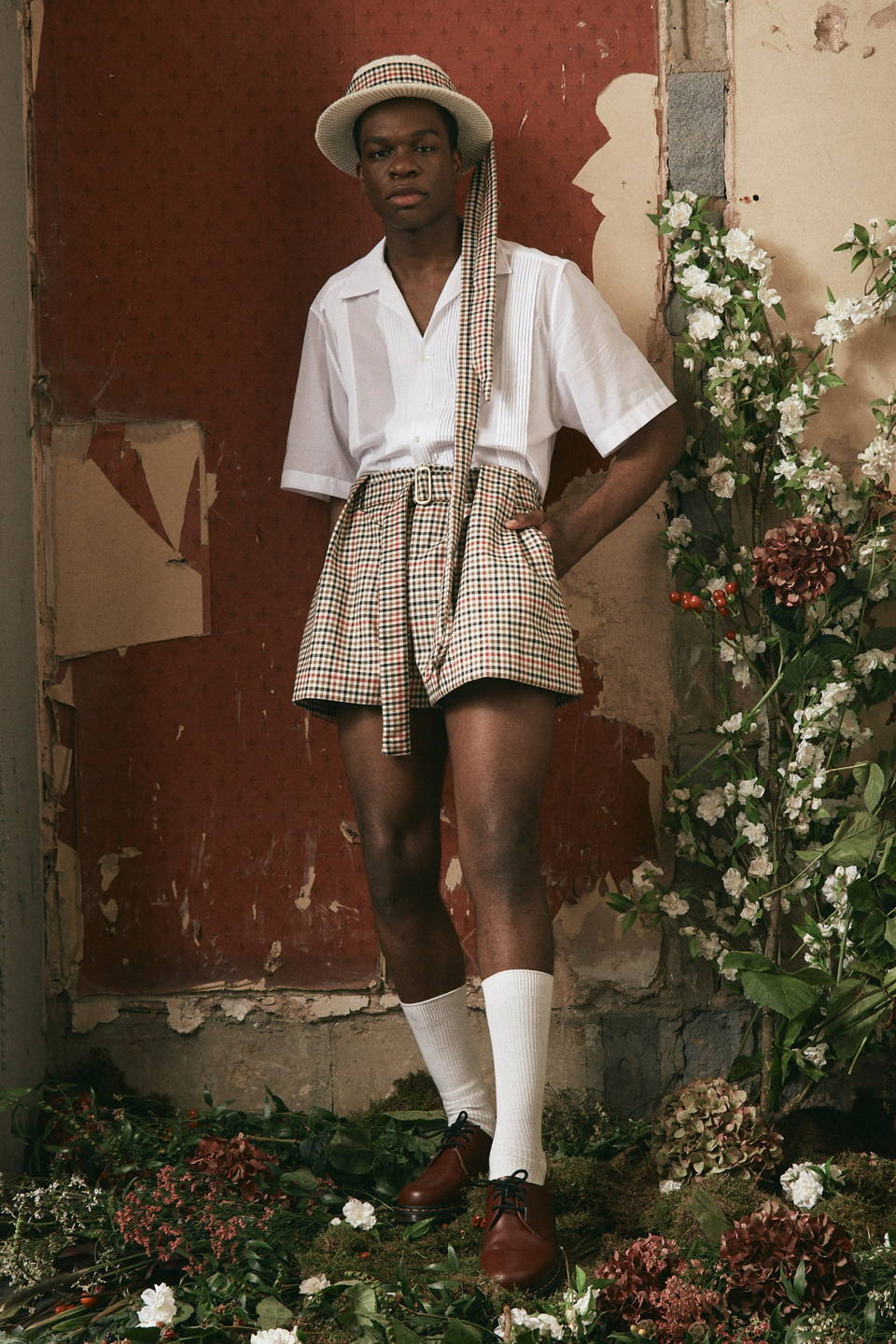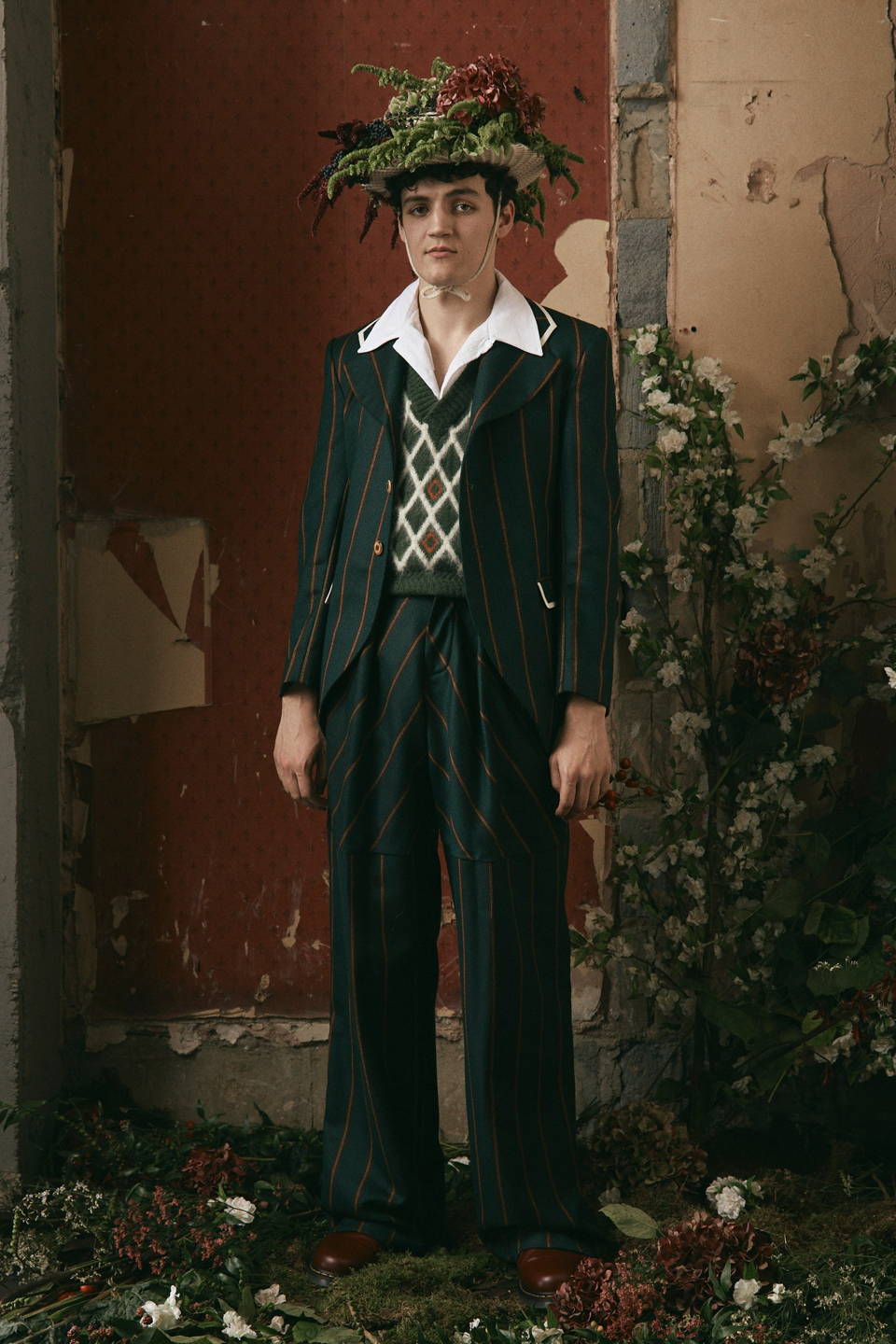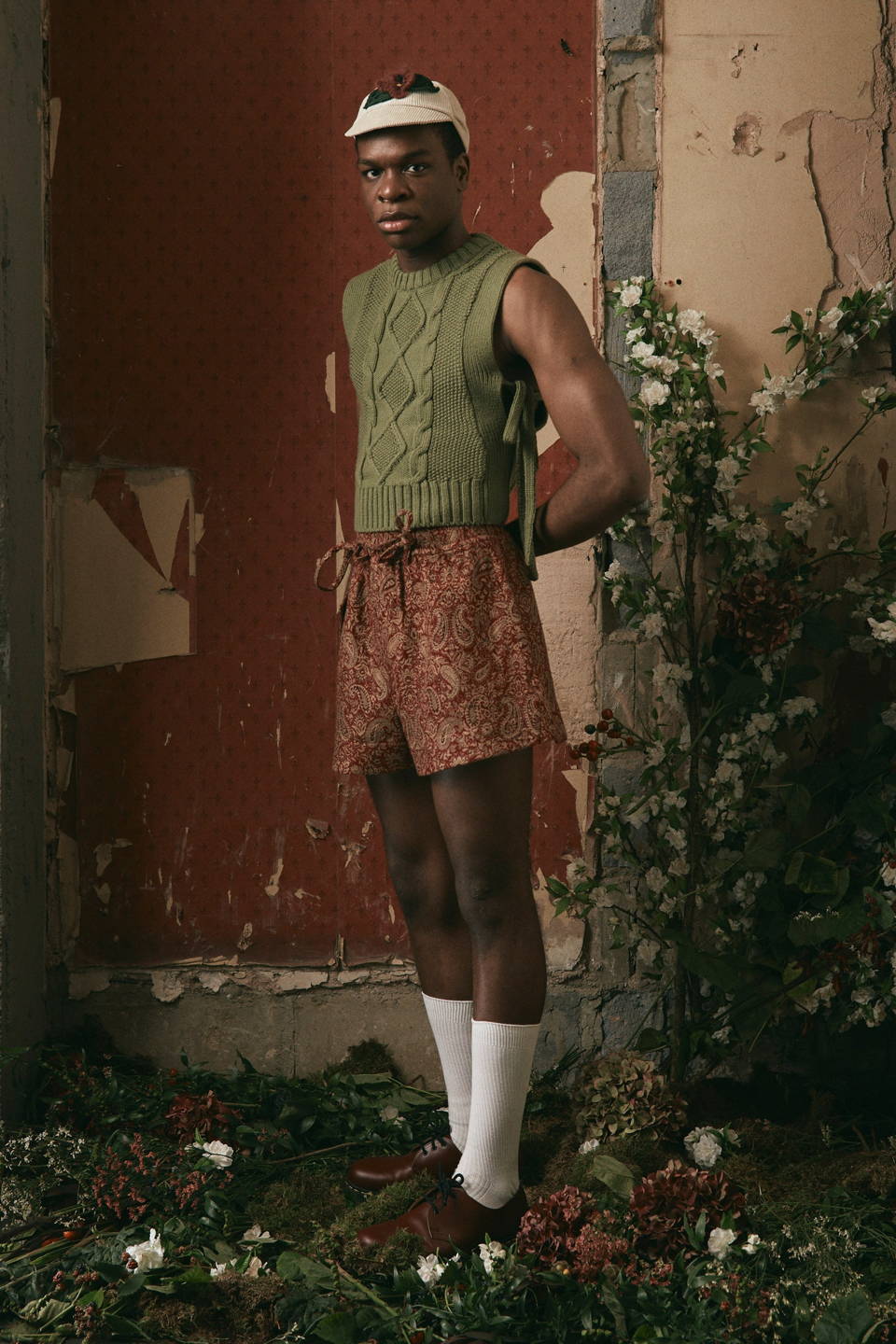 Richard Malone believes in small-scale with a restraint on wholesale. He prefers a made-to-order approach. His materials are either recycled or sustainably sourced. You won't find him slapping a seasonal label on his ranges and this is all due to his commitment to sustainability.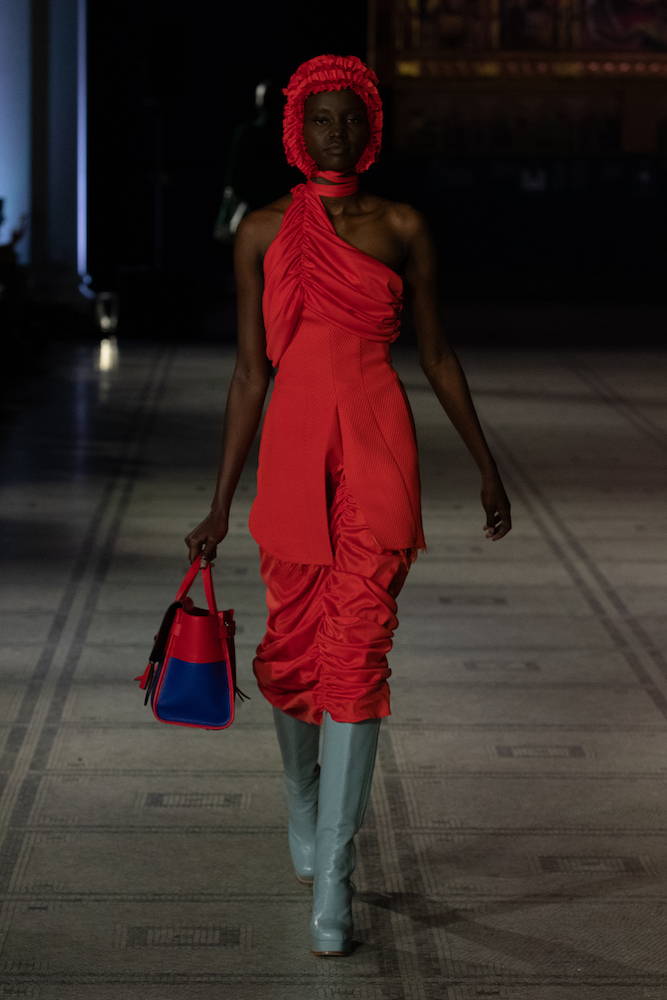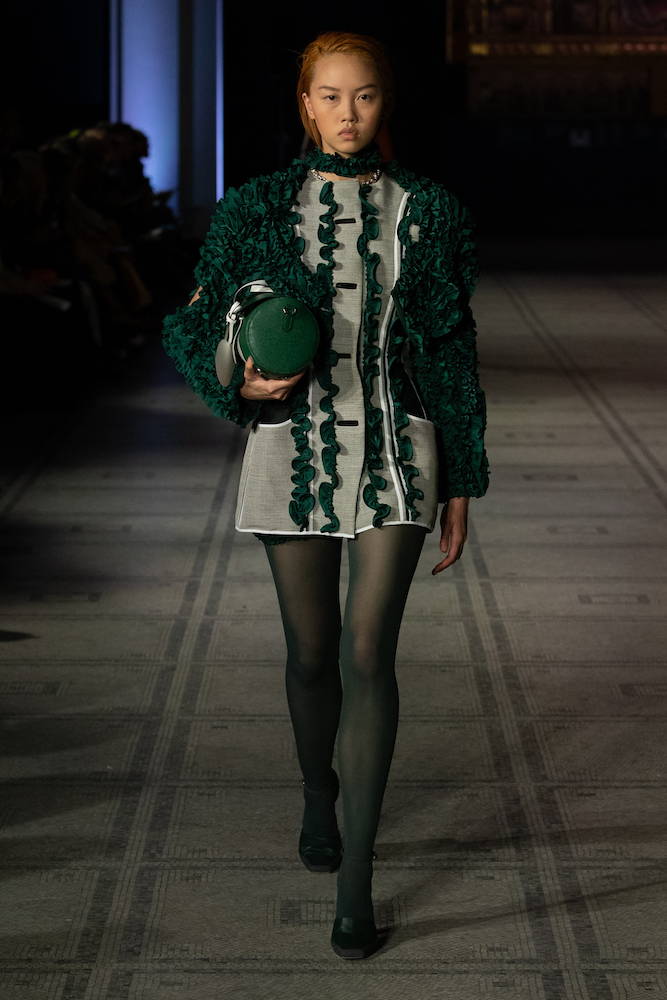 Osman Yousefzada created a capsule collection of 15 looks all made of Tencel Luxe, an alternative to silk produced from sustainably-sourced wood-pulp. In his collection he boasts Tencel Luxe in its many different forms when blended.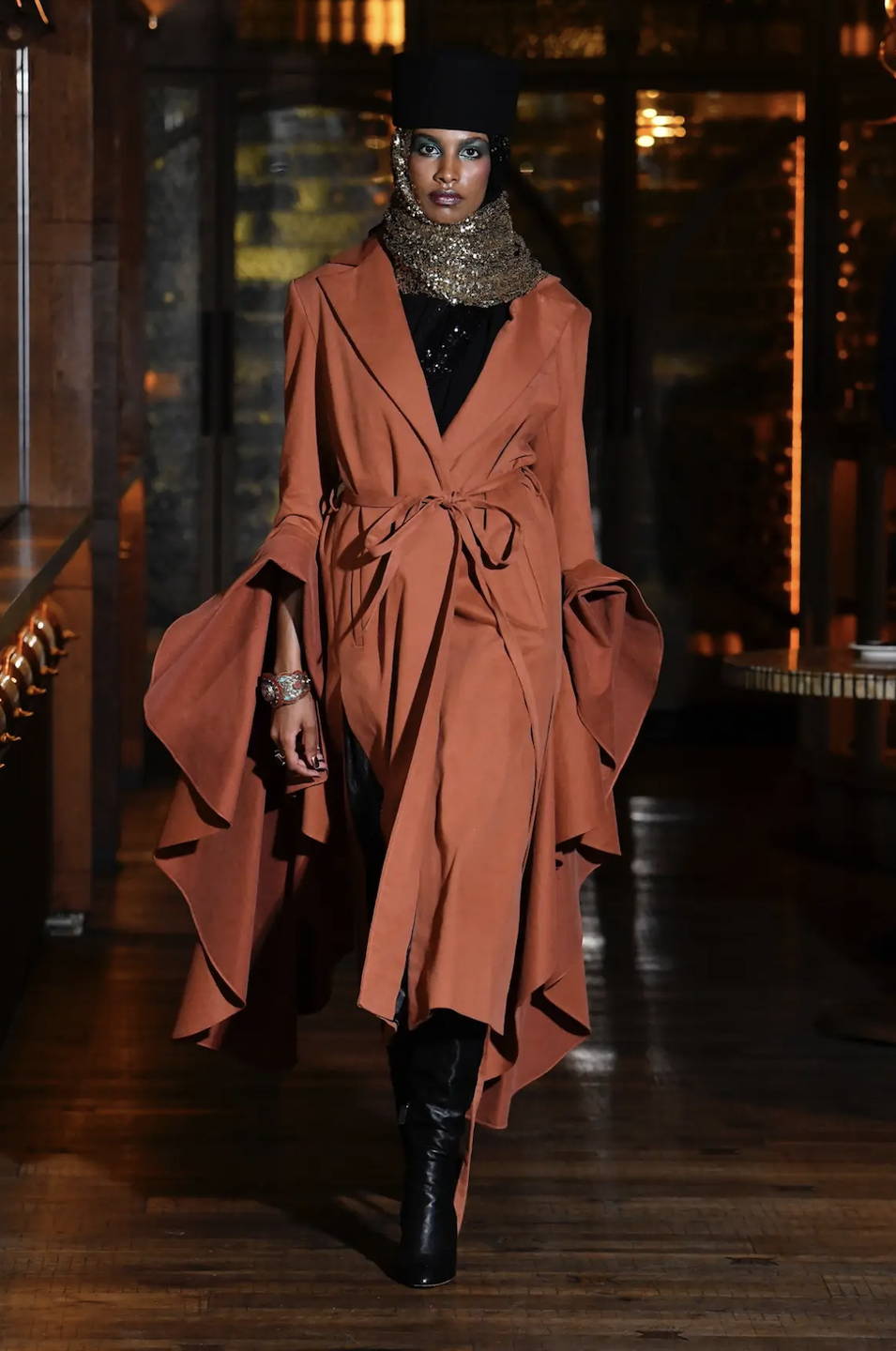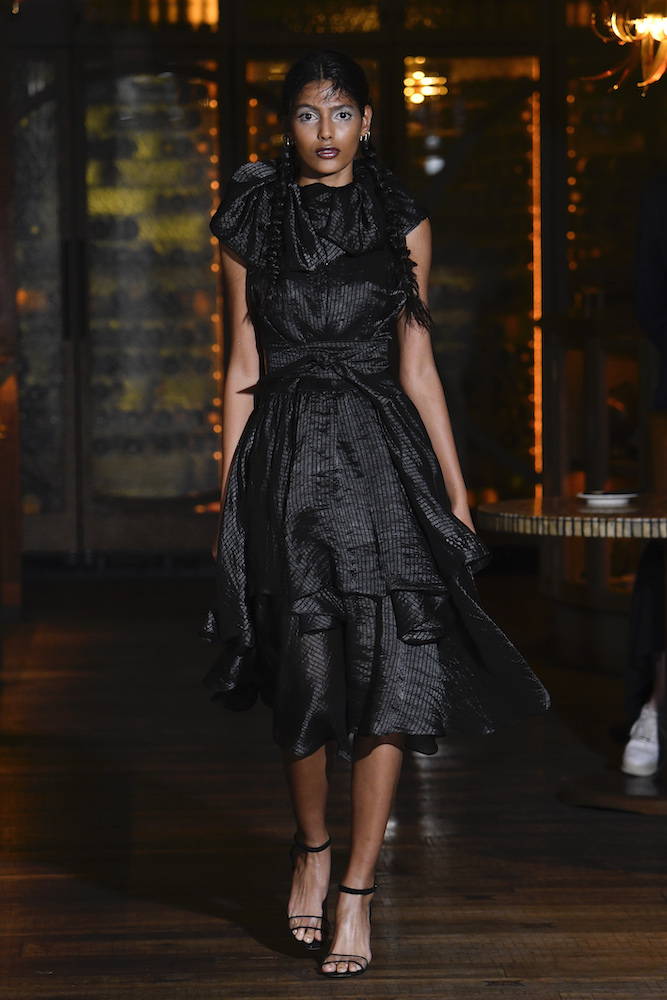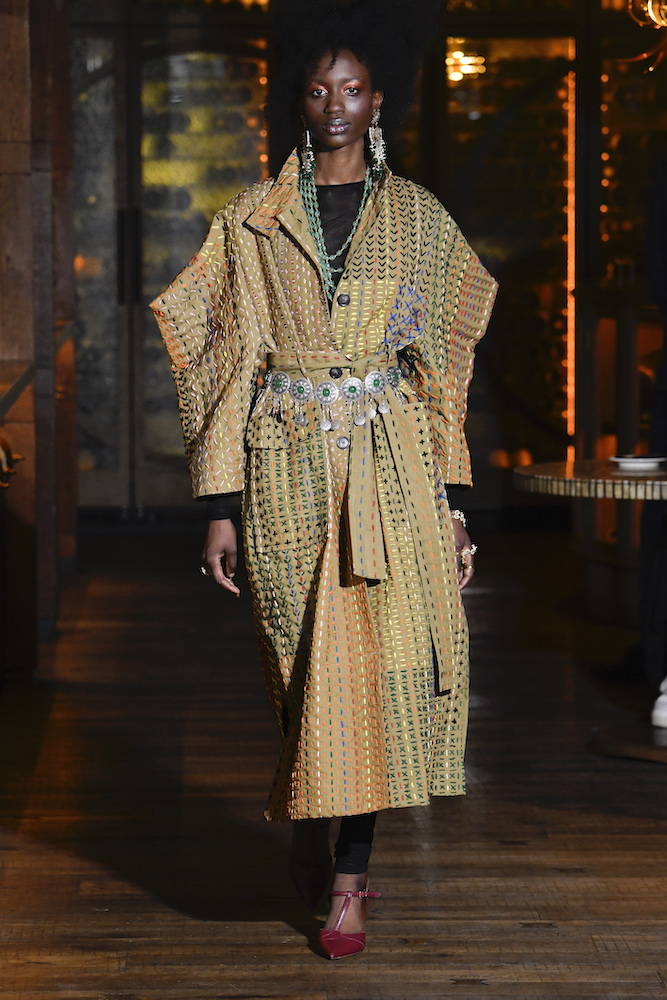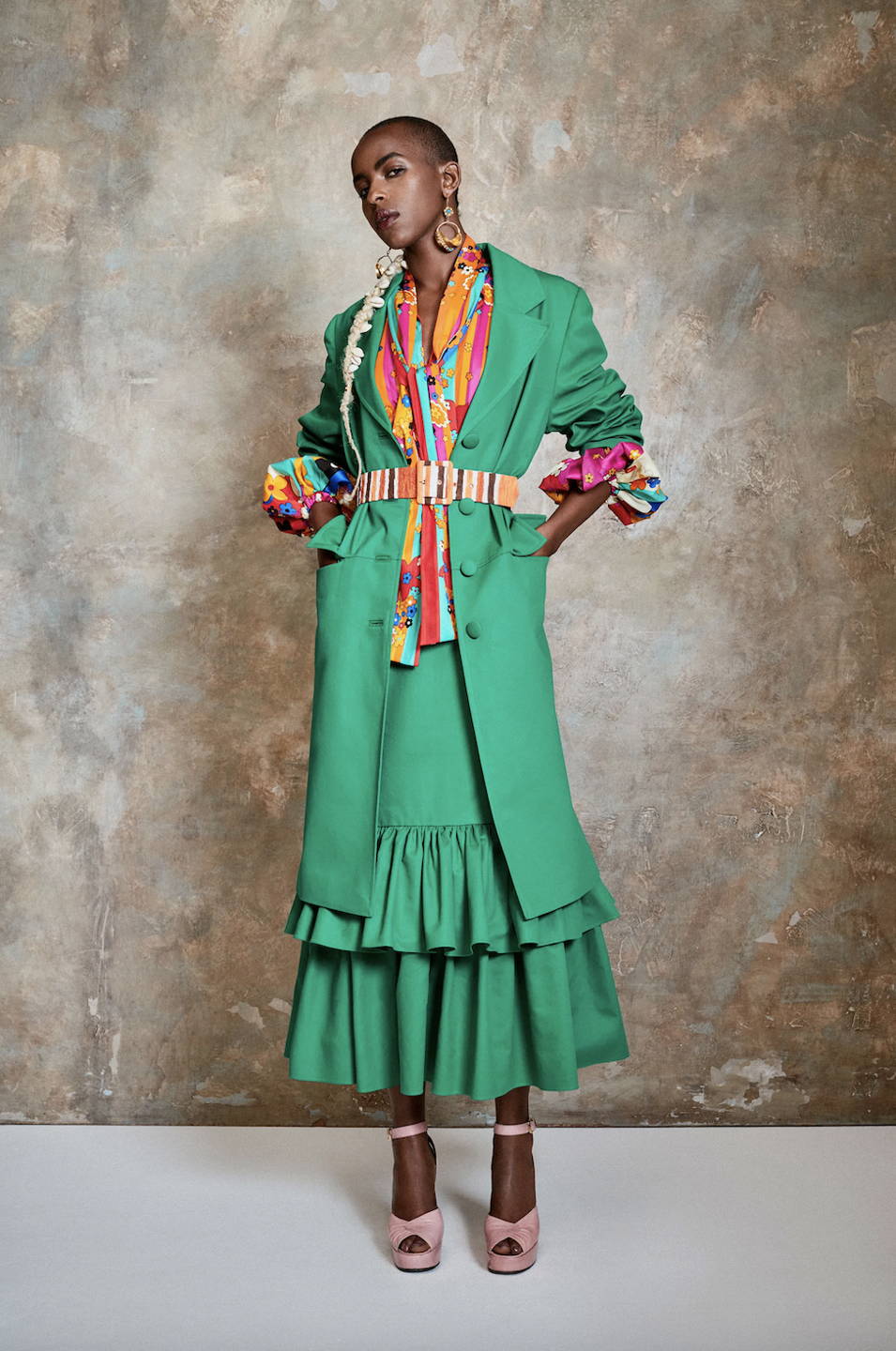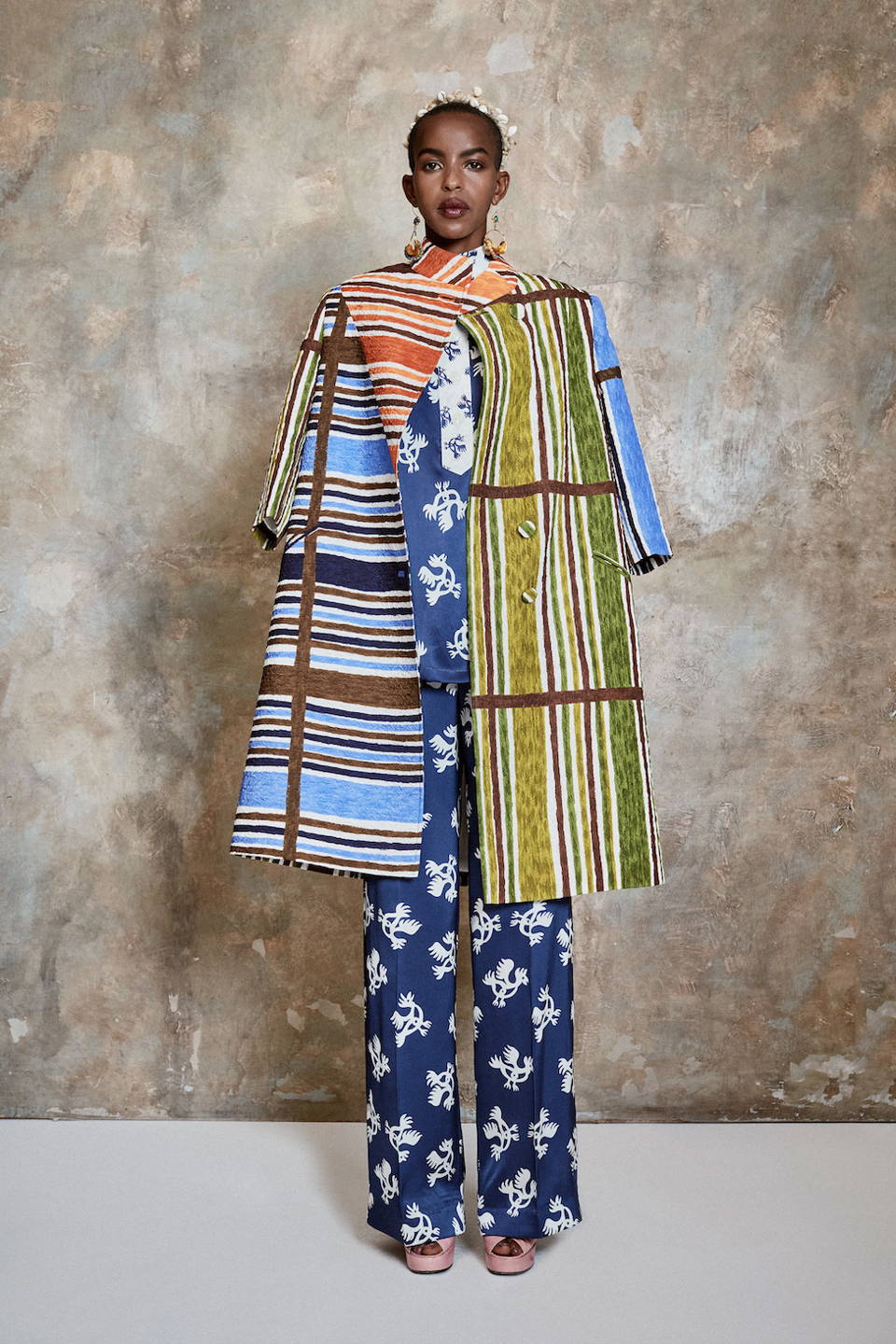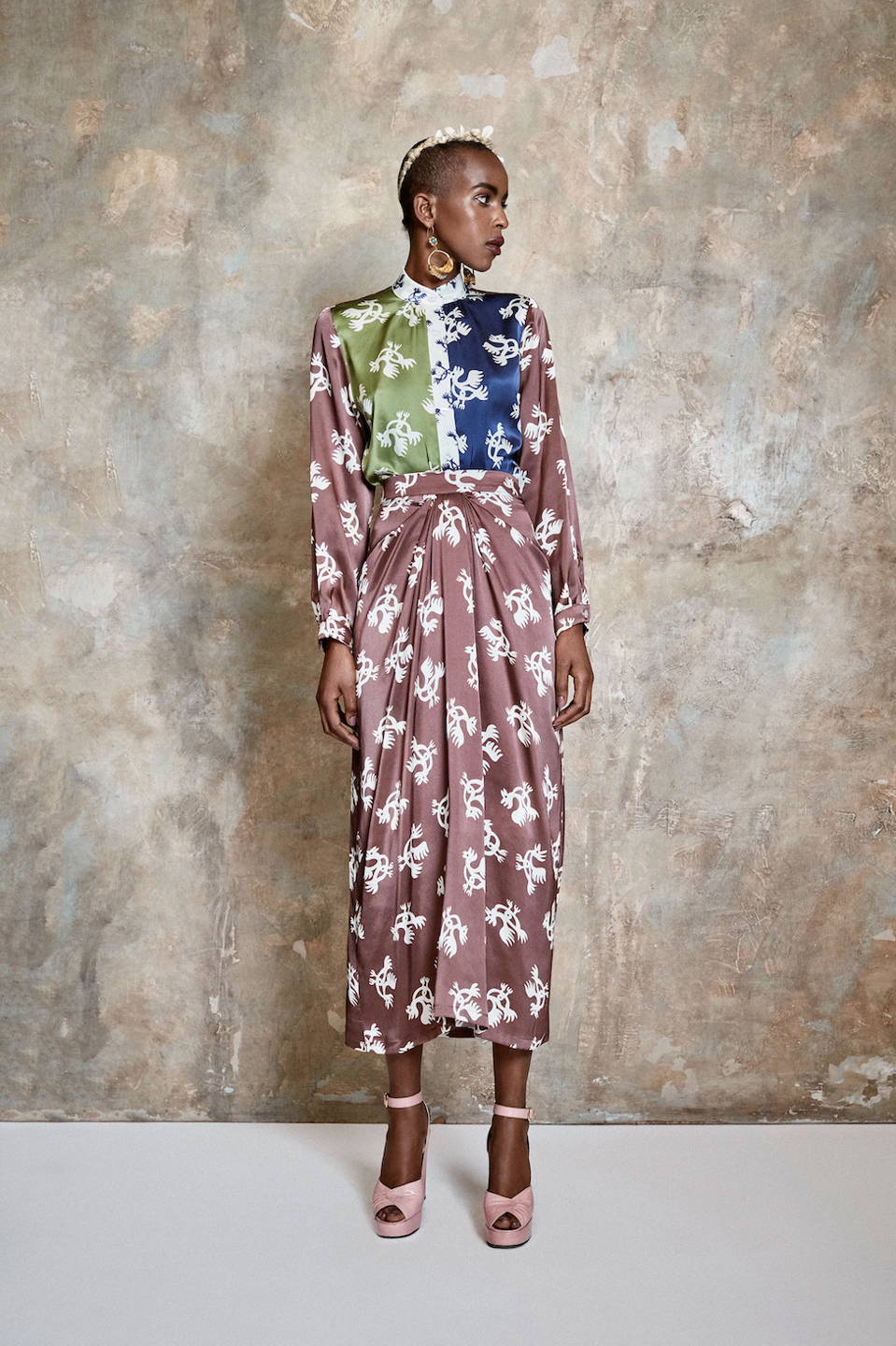 The collection was inspired by children and the mother-daughter bond. Key links to her inspiration included nursing bras, oversized bib-like collars and chiffon nighties. The whimsical collection was a textural feast for those attending the show.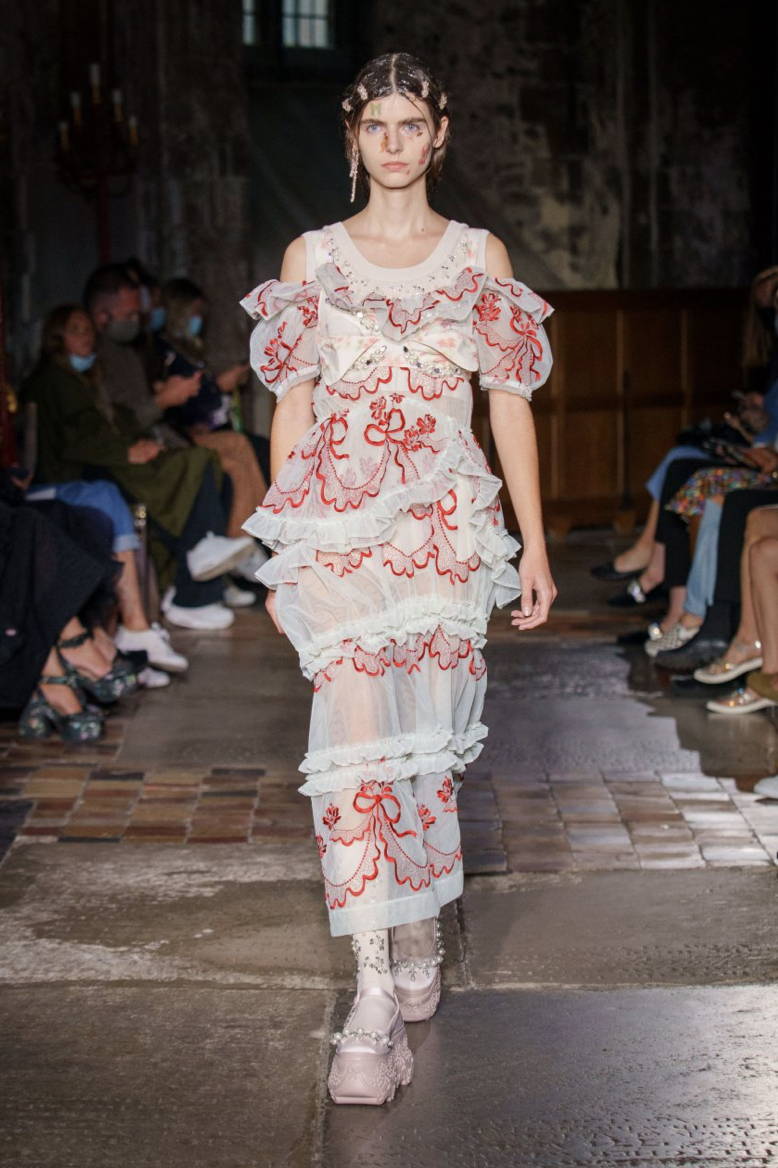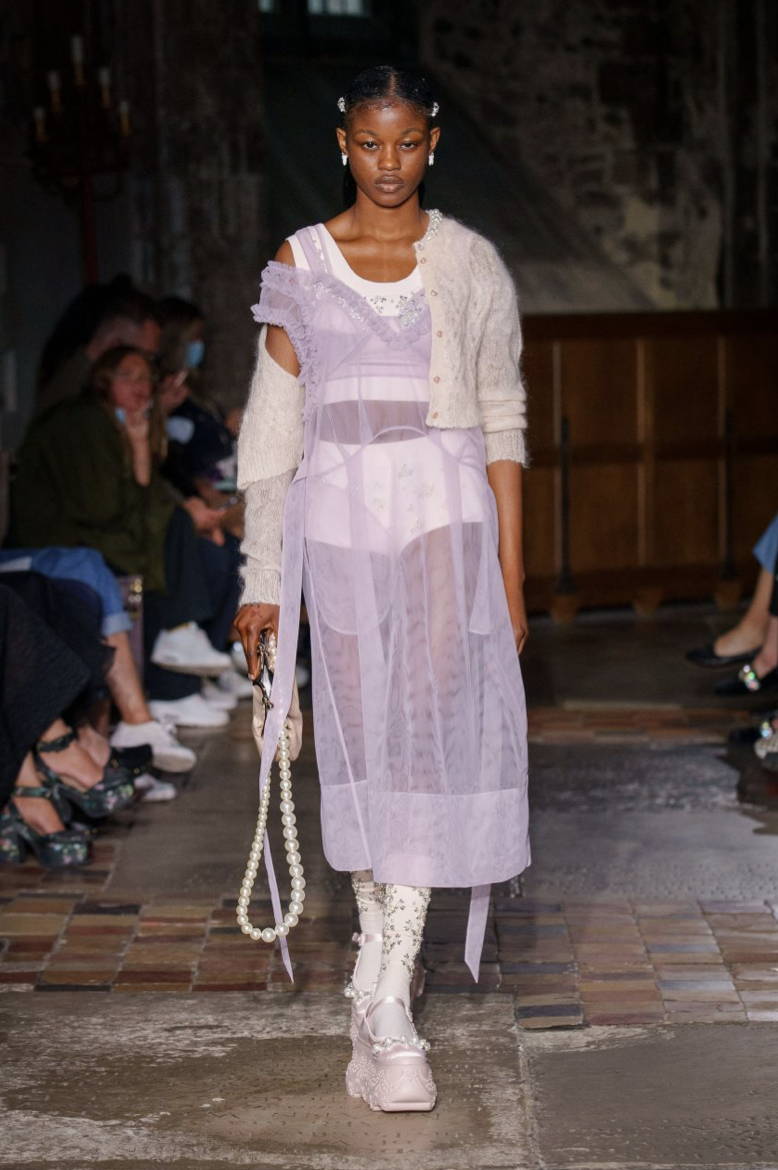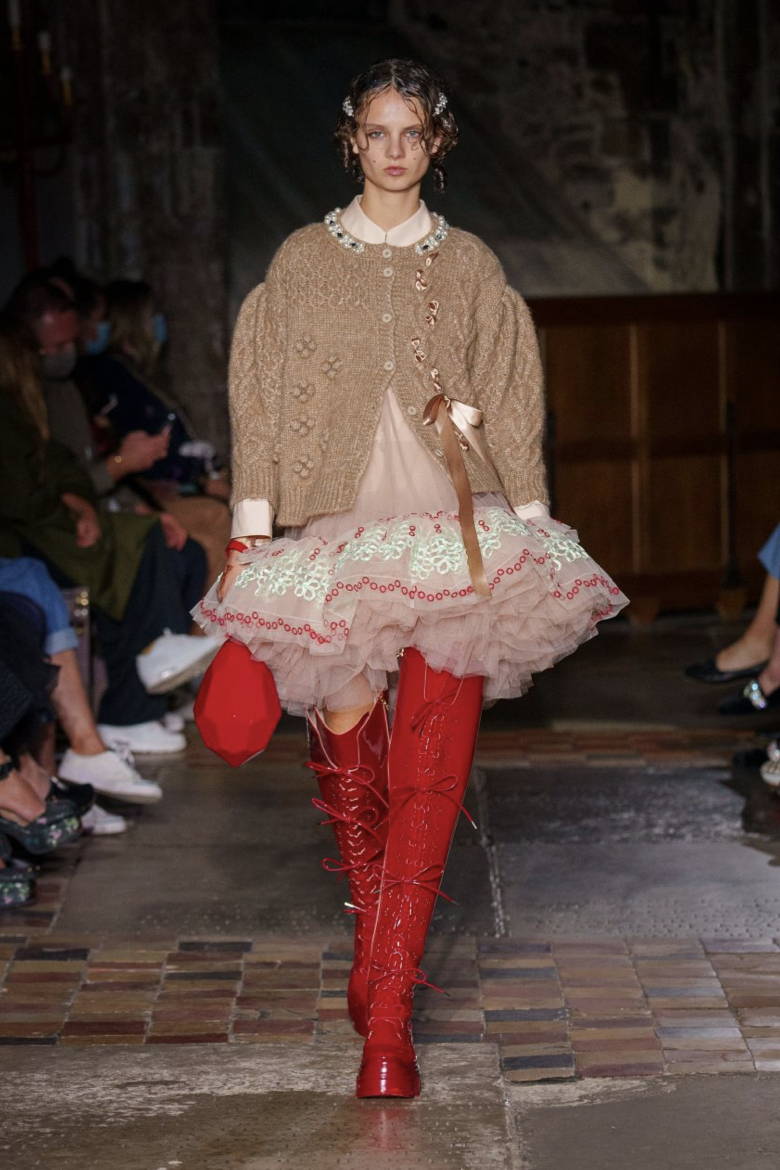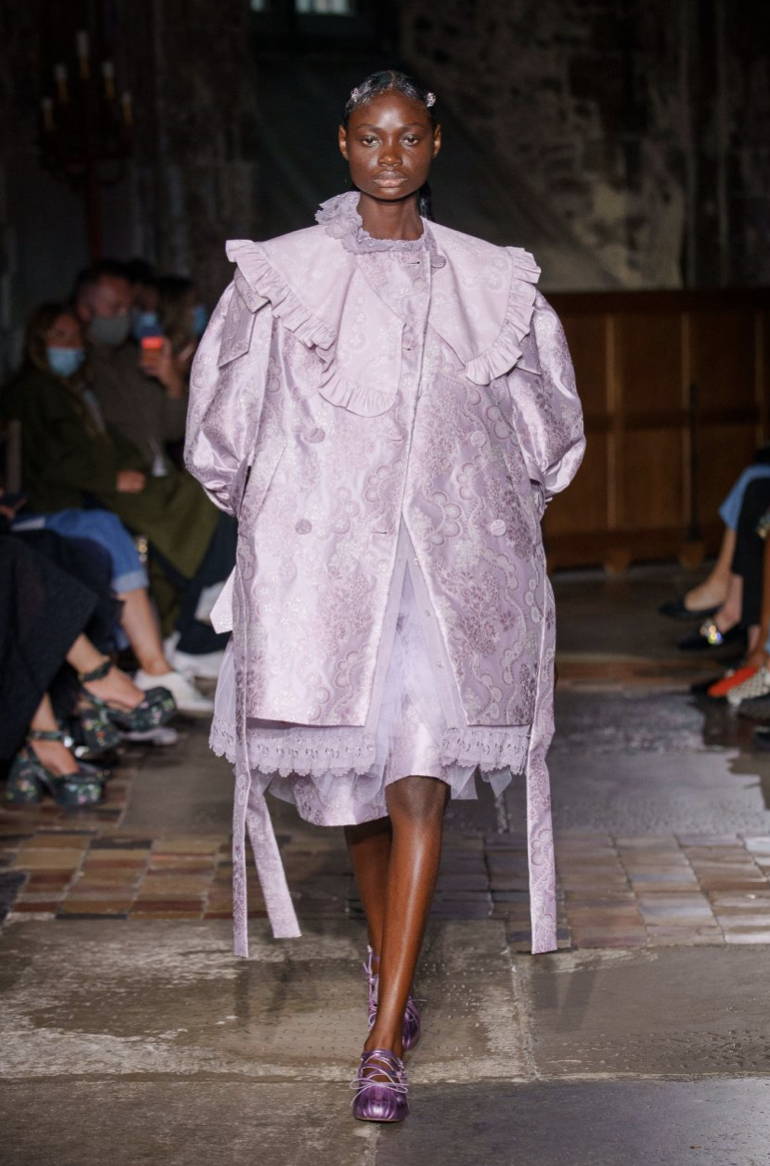 Etro gave us a show of seventies-inspired prints and asymmetrical tailoring. Etro is known for their continued research into sustainable fabrics. They only use natural dyes and vegan materials. In 2019 Etro created a jacket from 120 recycled plastic bottles.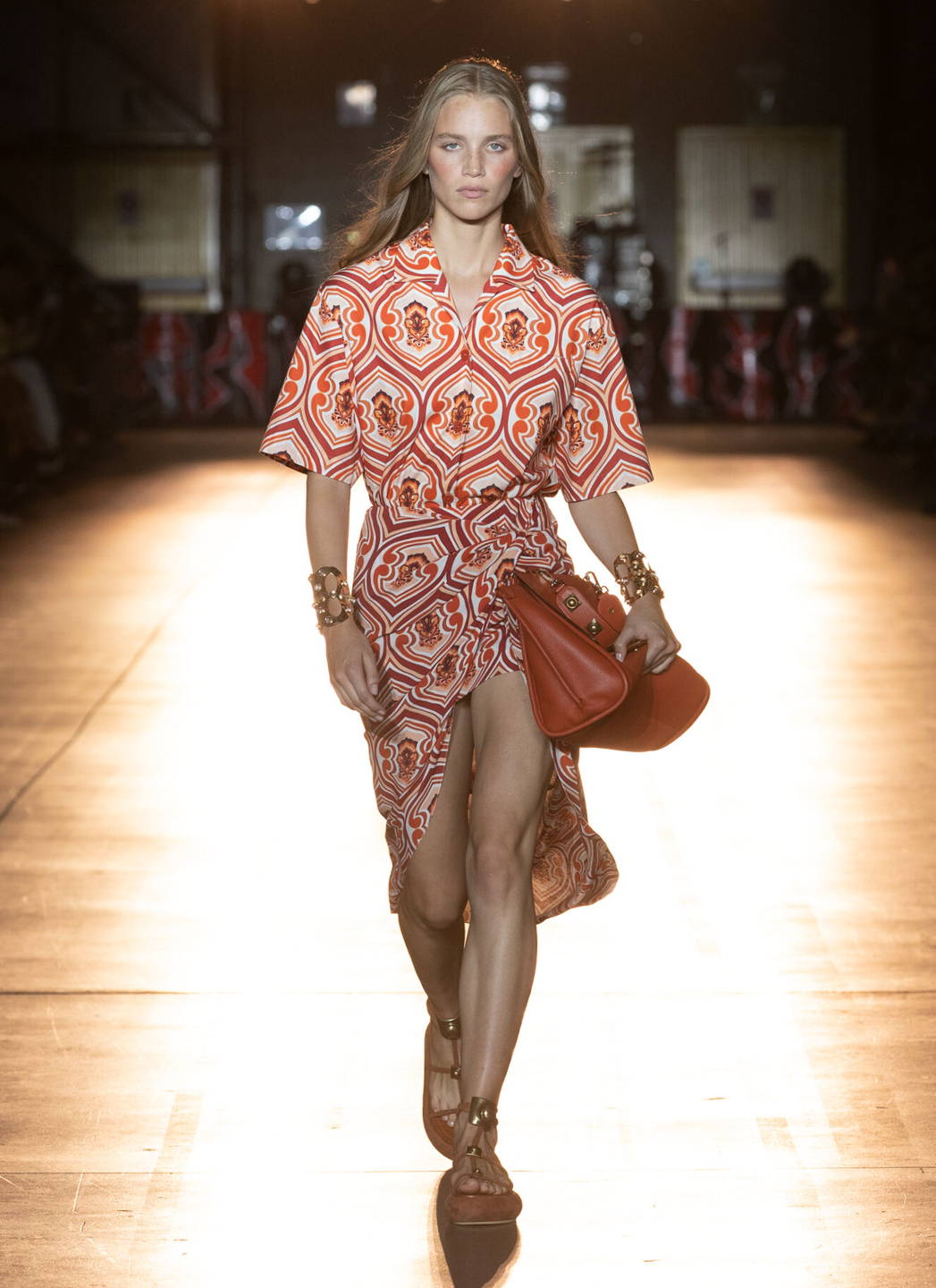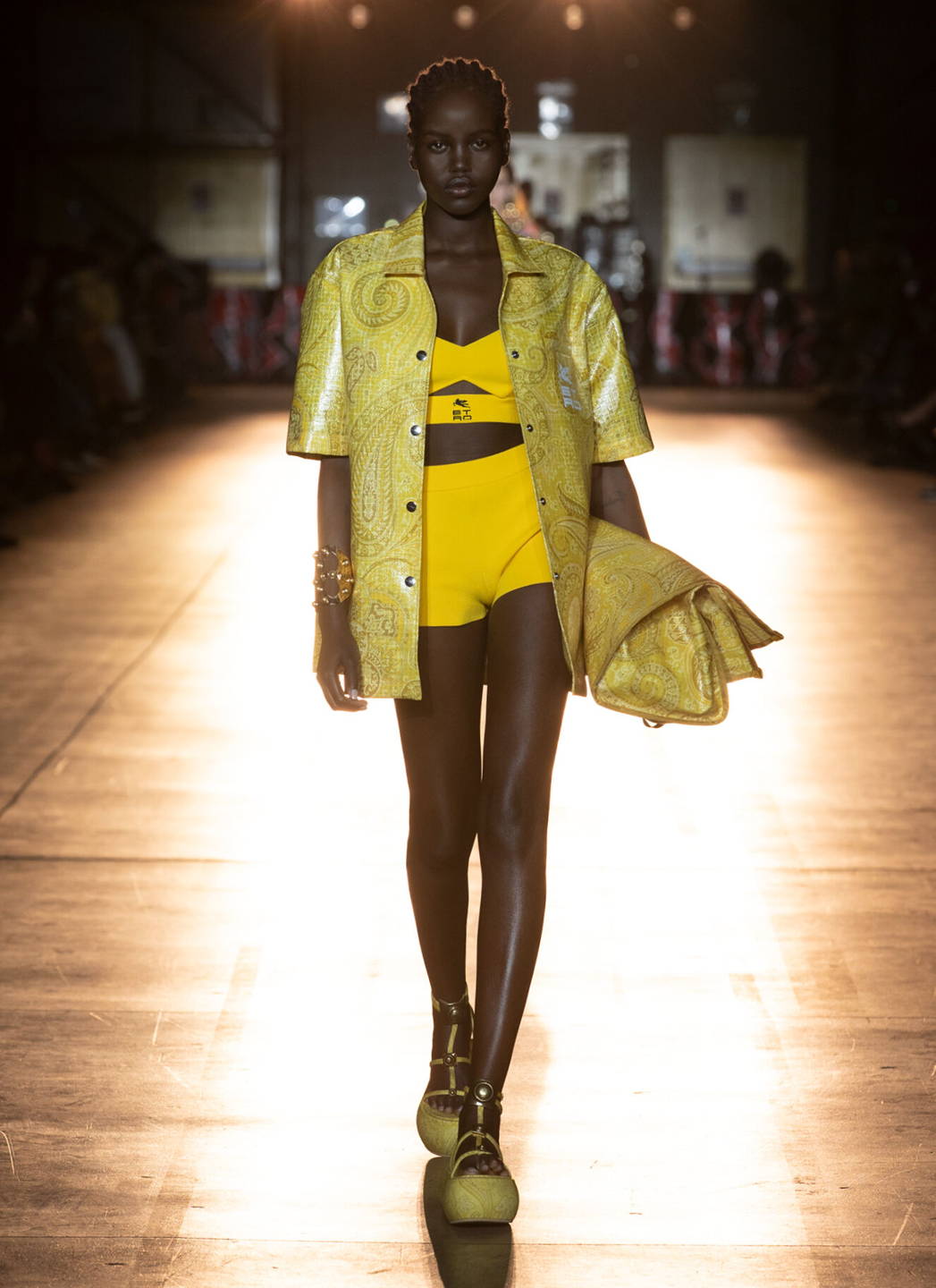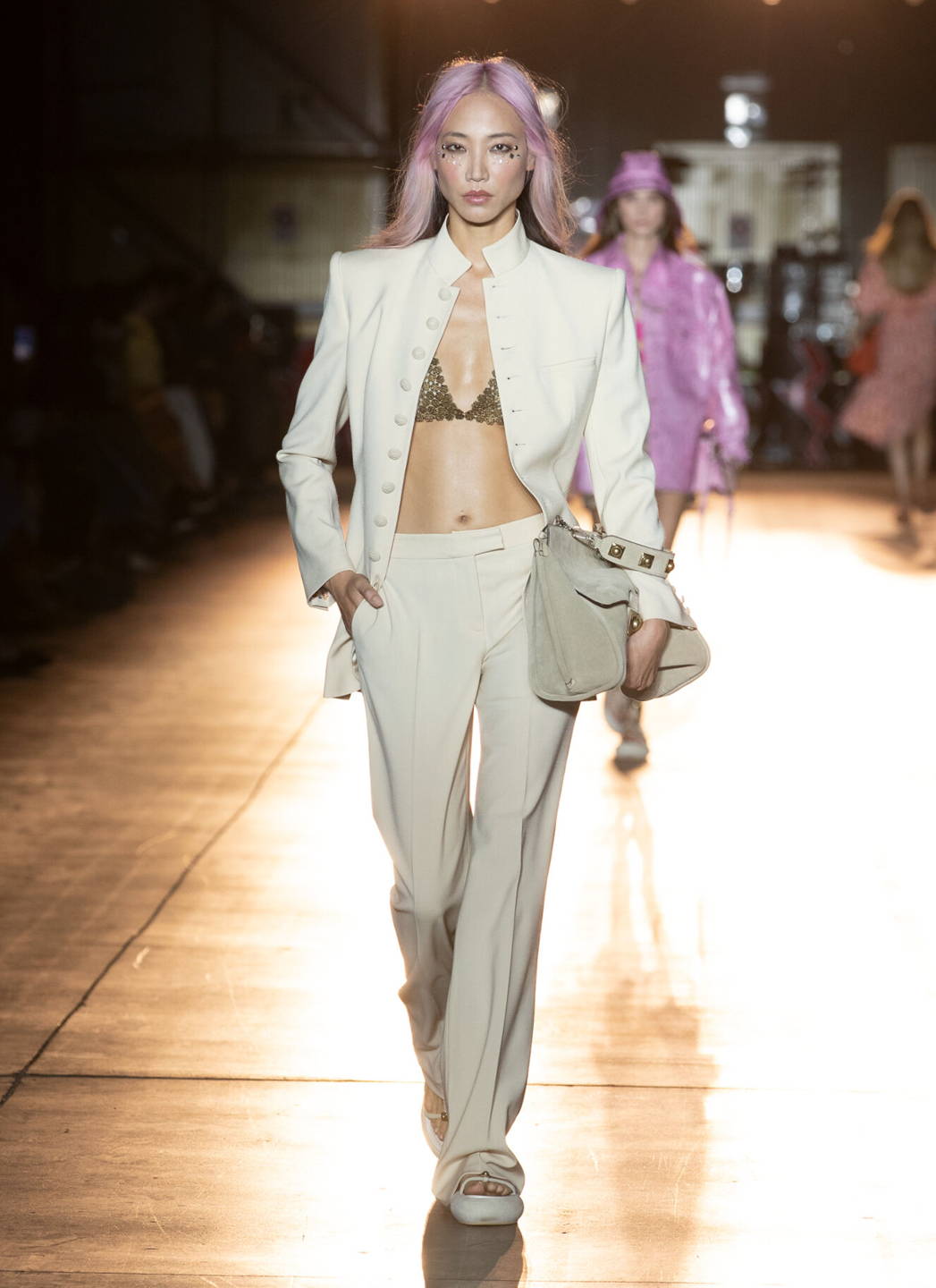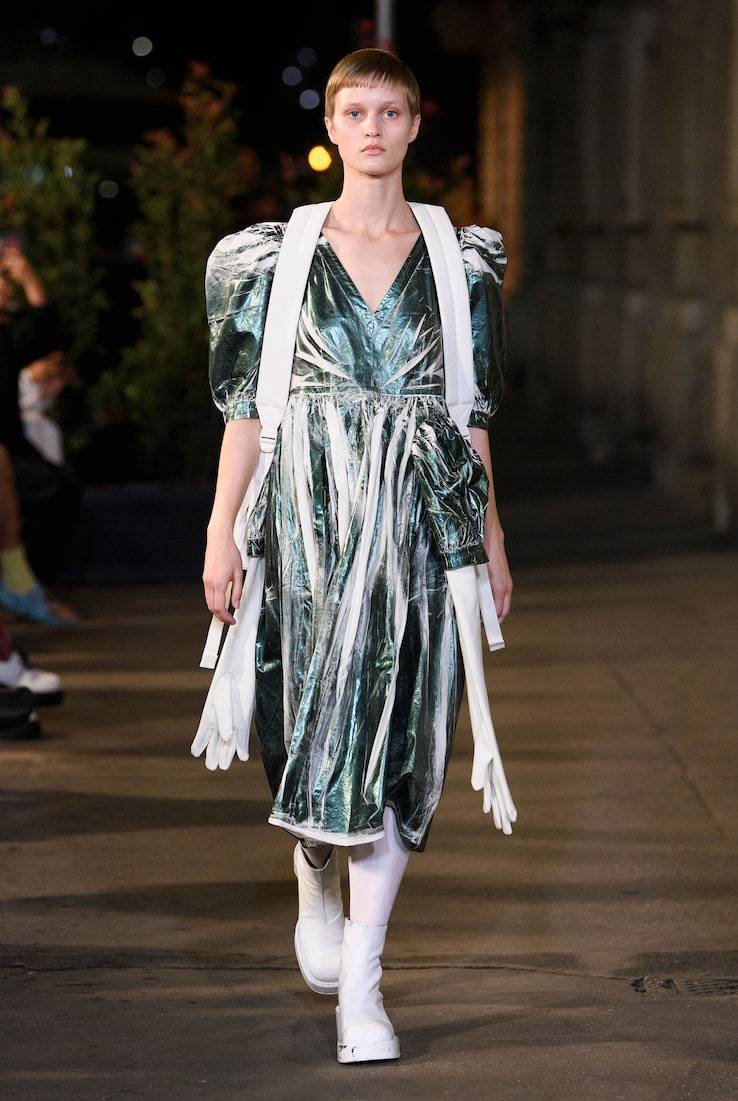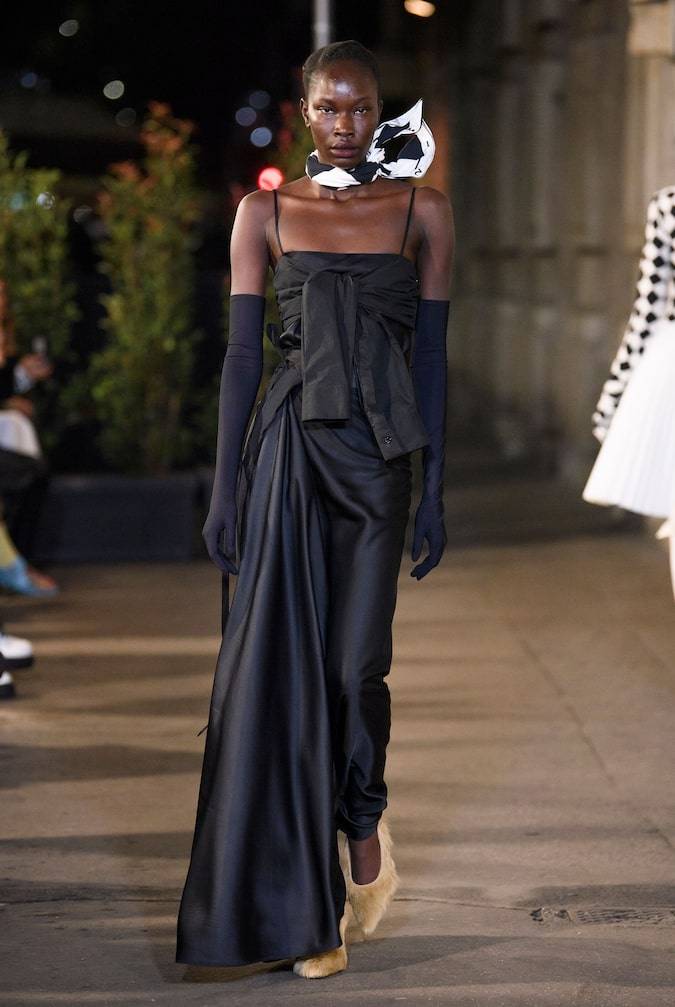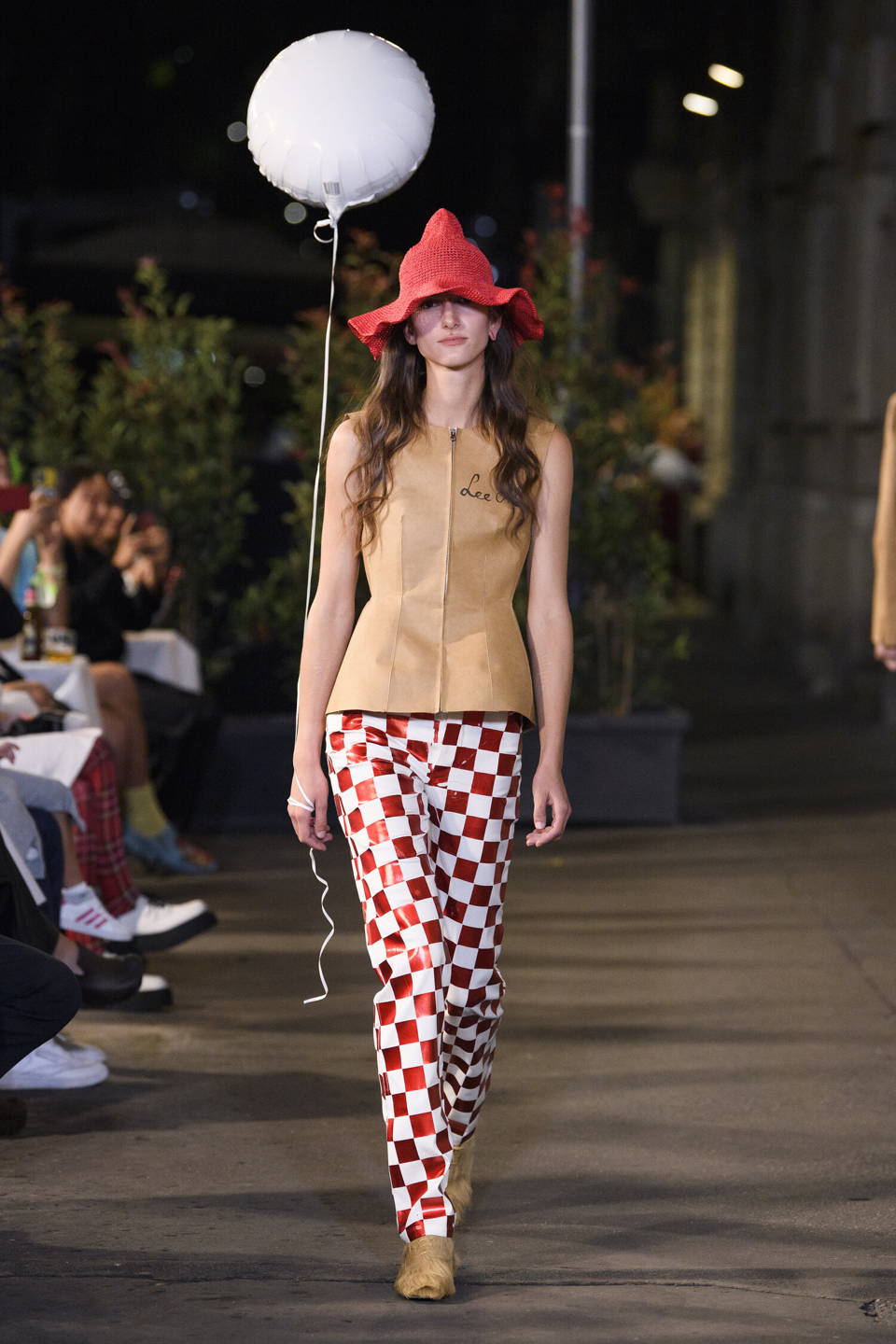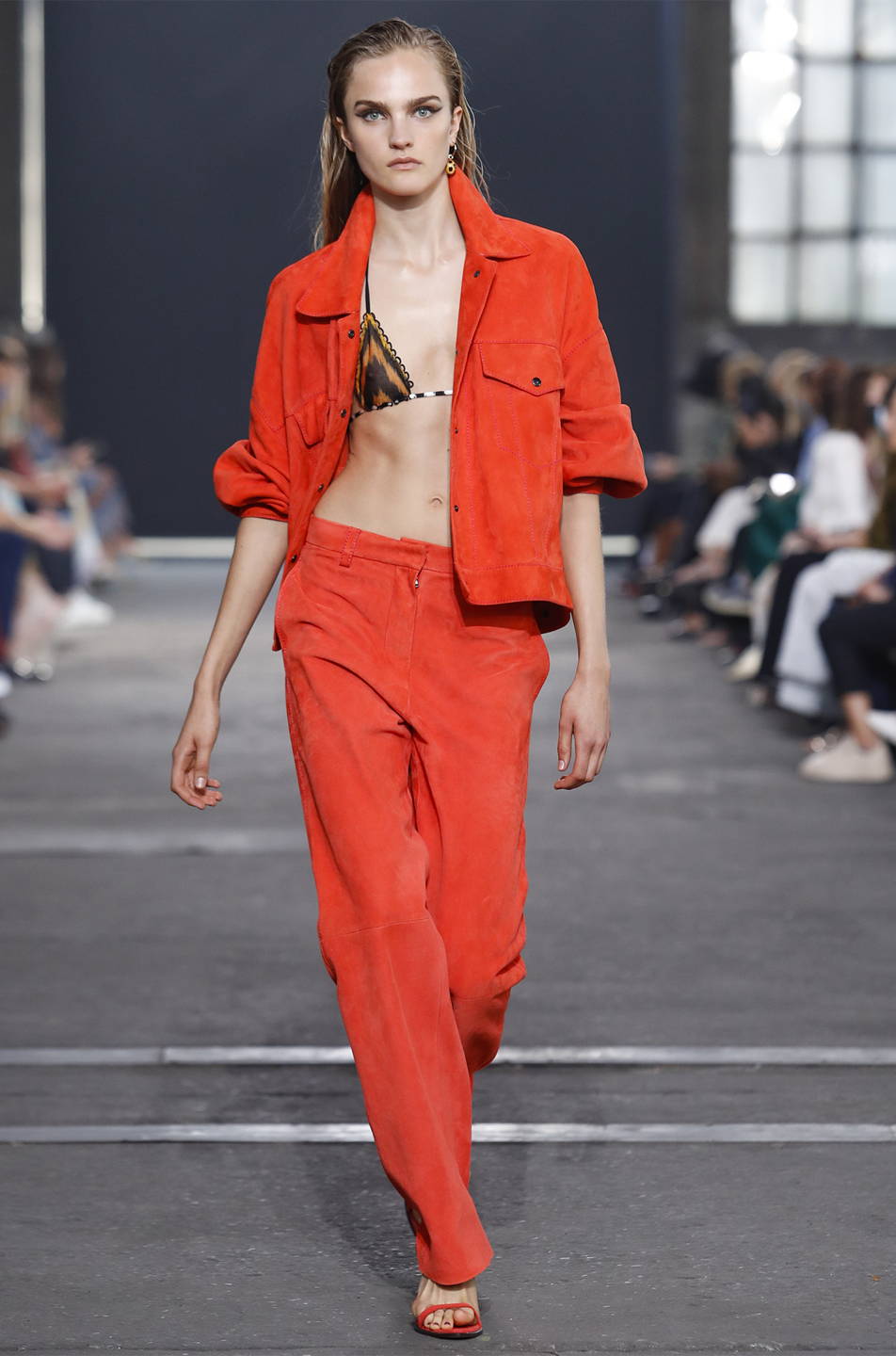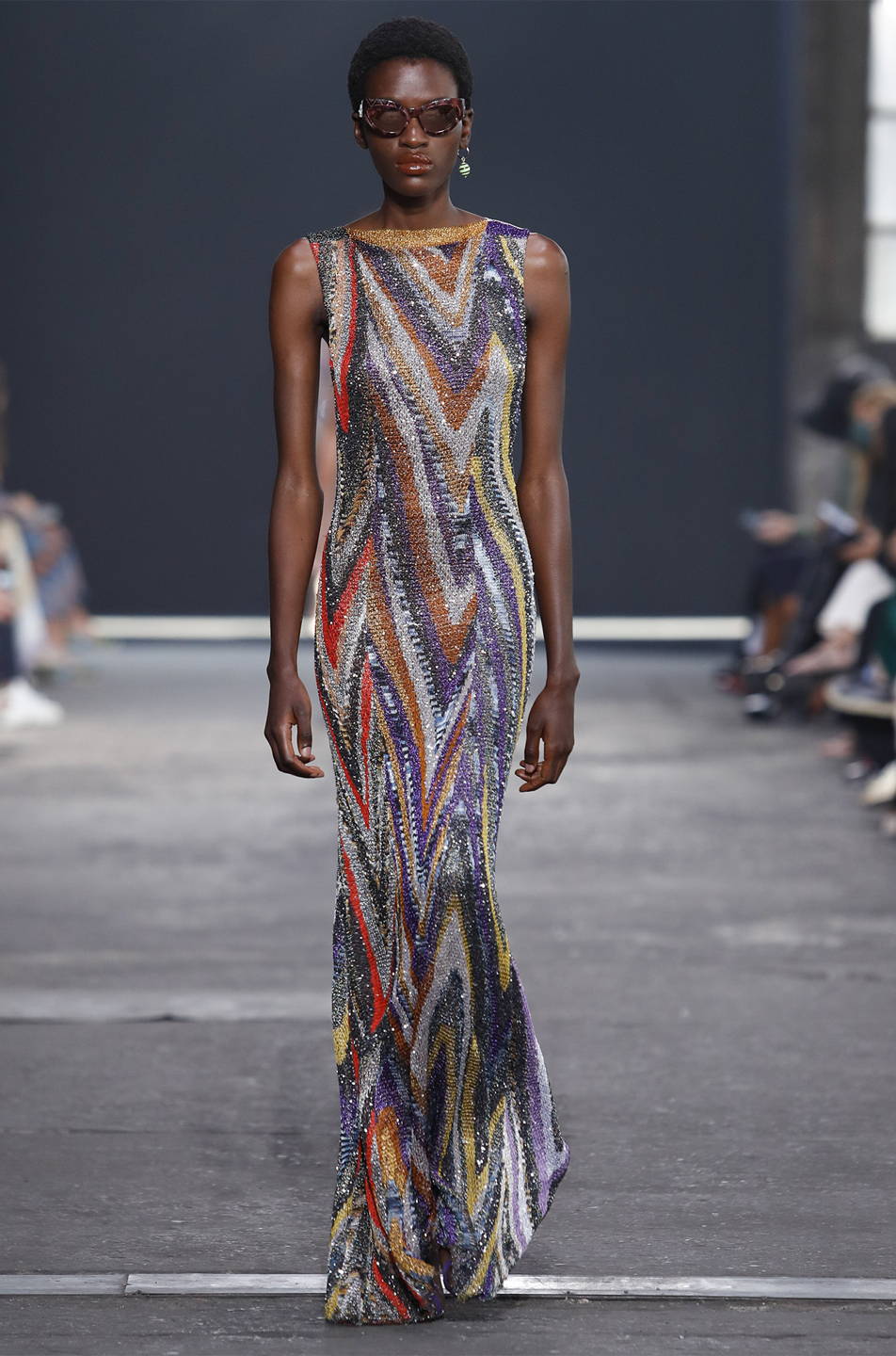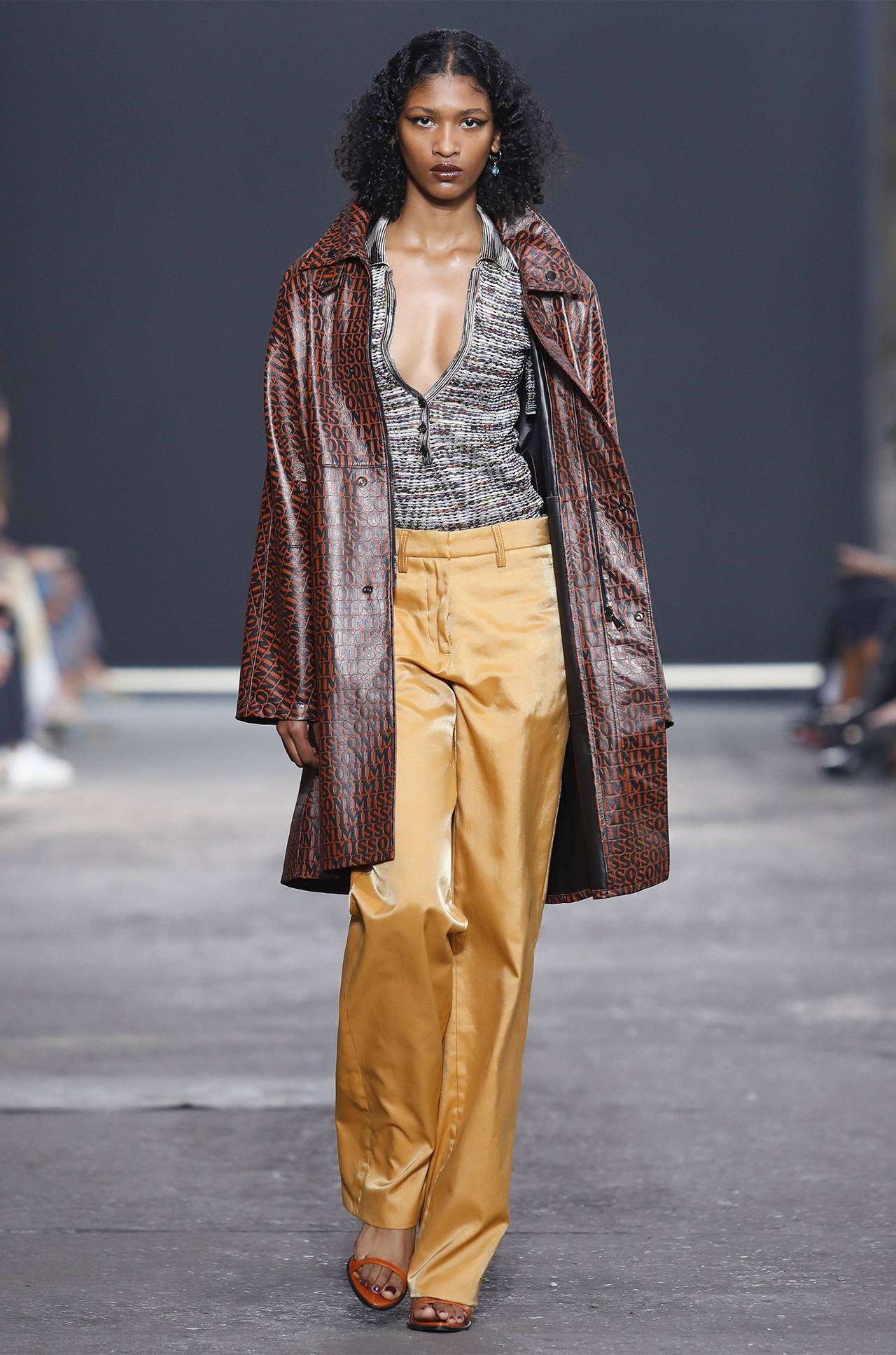 Colville is made up of an all-woman trio. One is a former Vogue fashion director and two are ex-Marni designers. The trio believe in intimacy and practicality when it comes to their collections in that they opt for presentations over runway shows. They constantly use upcycled fabrics in their collections.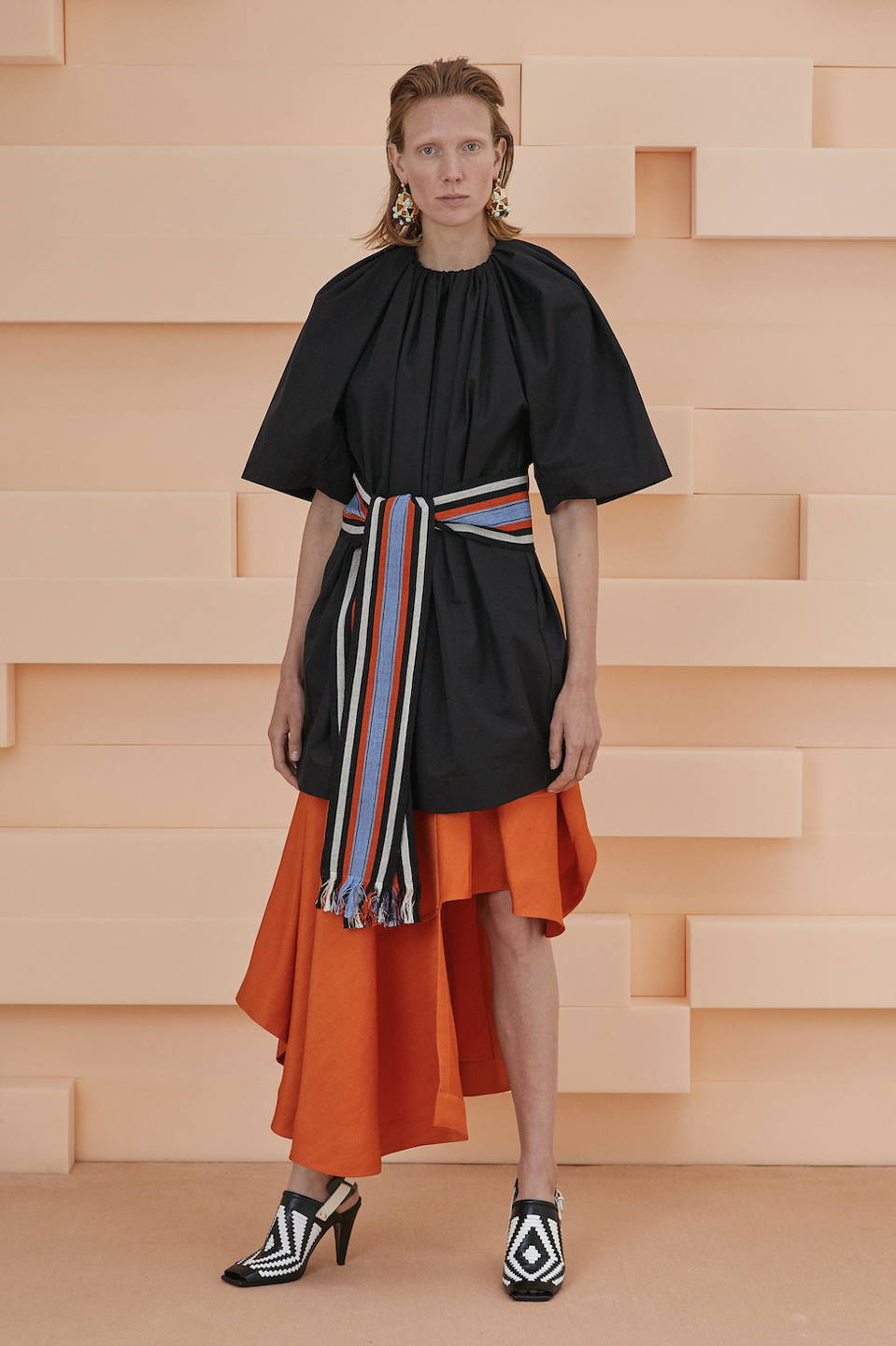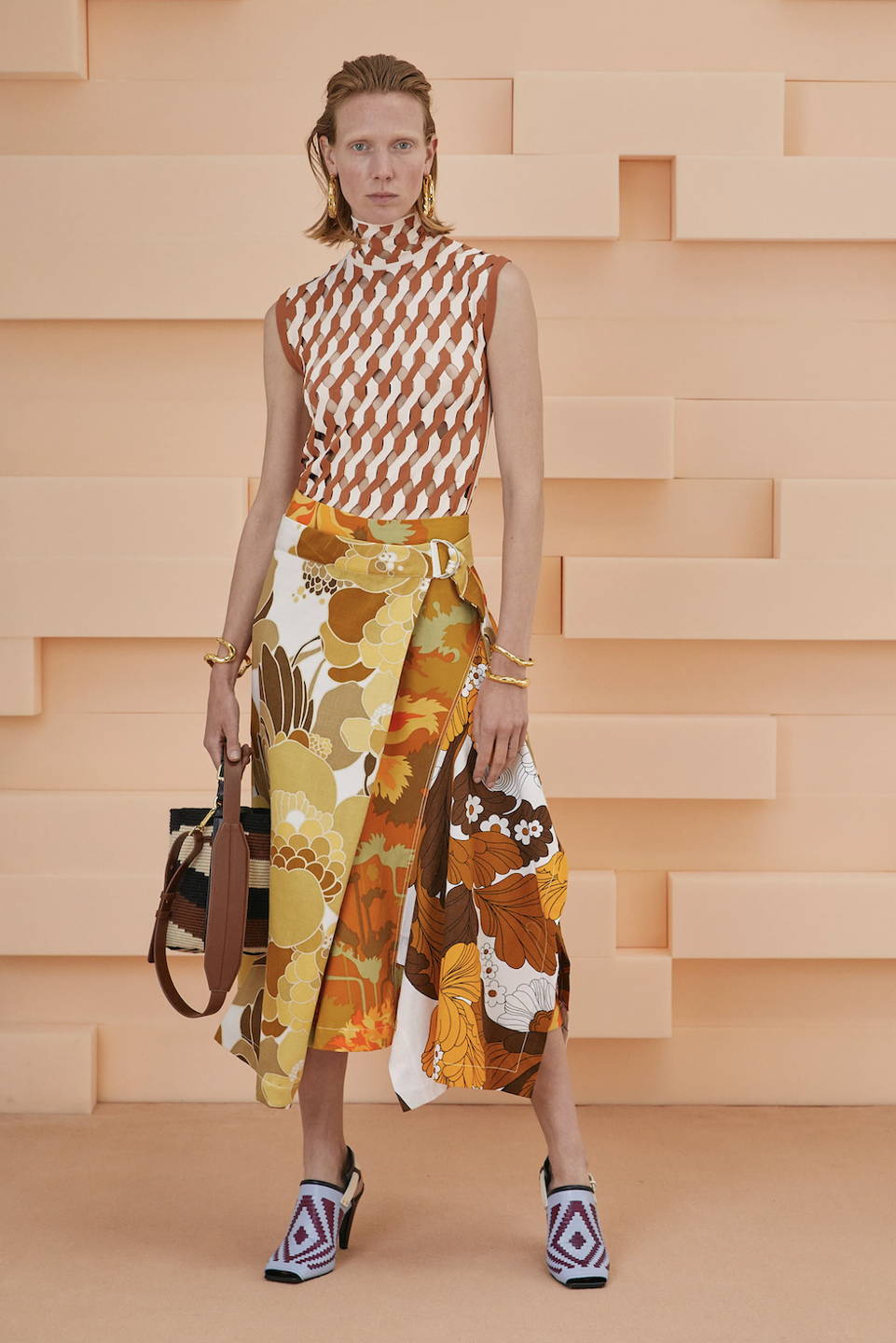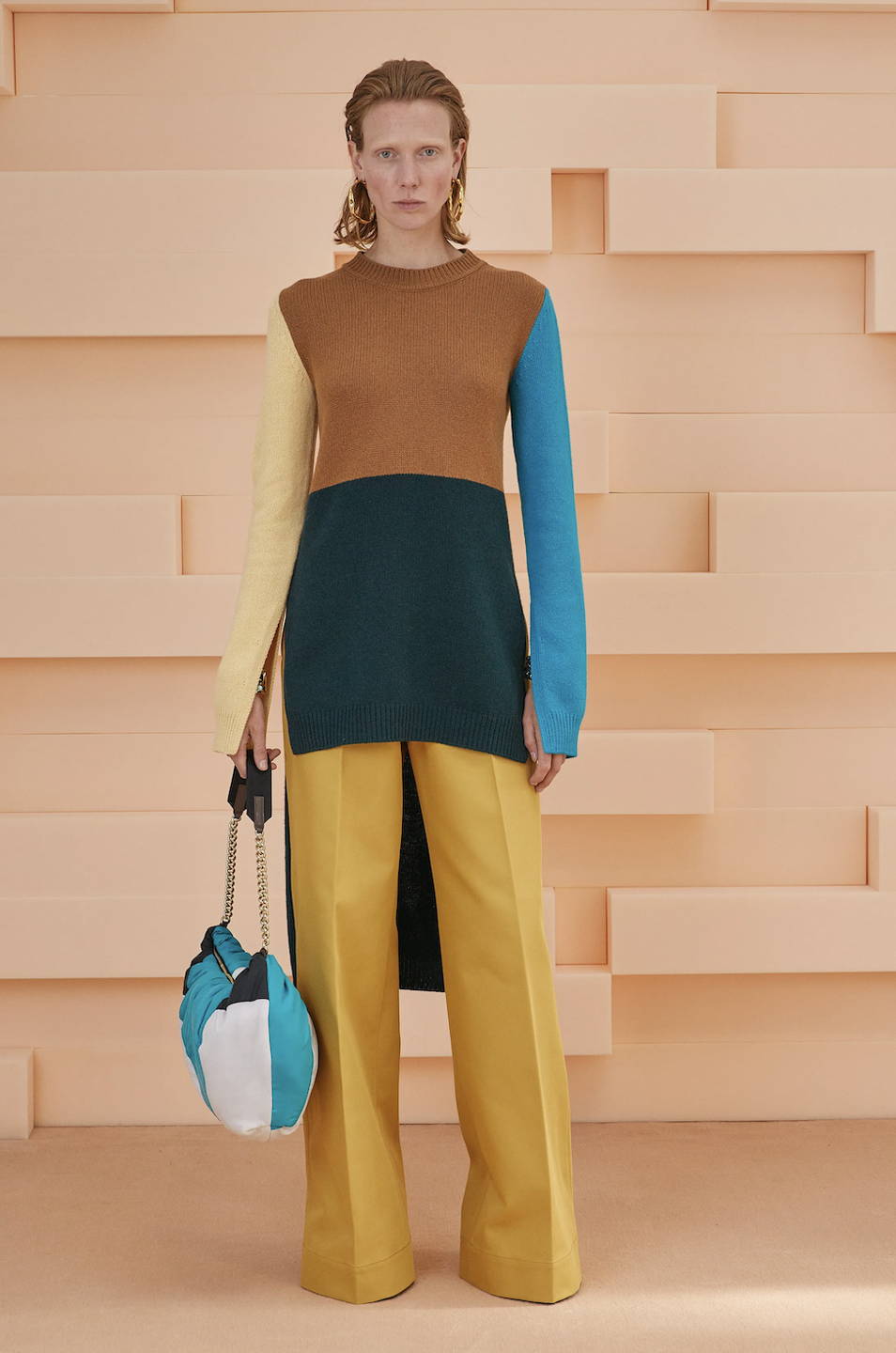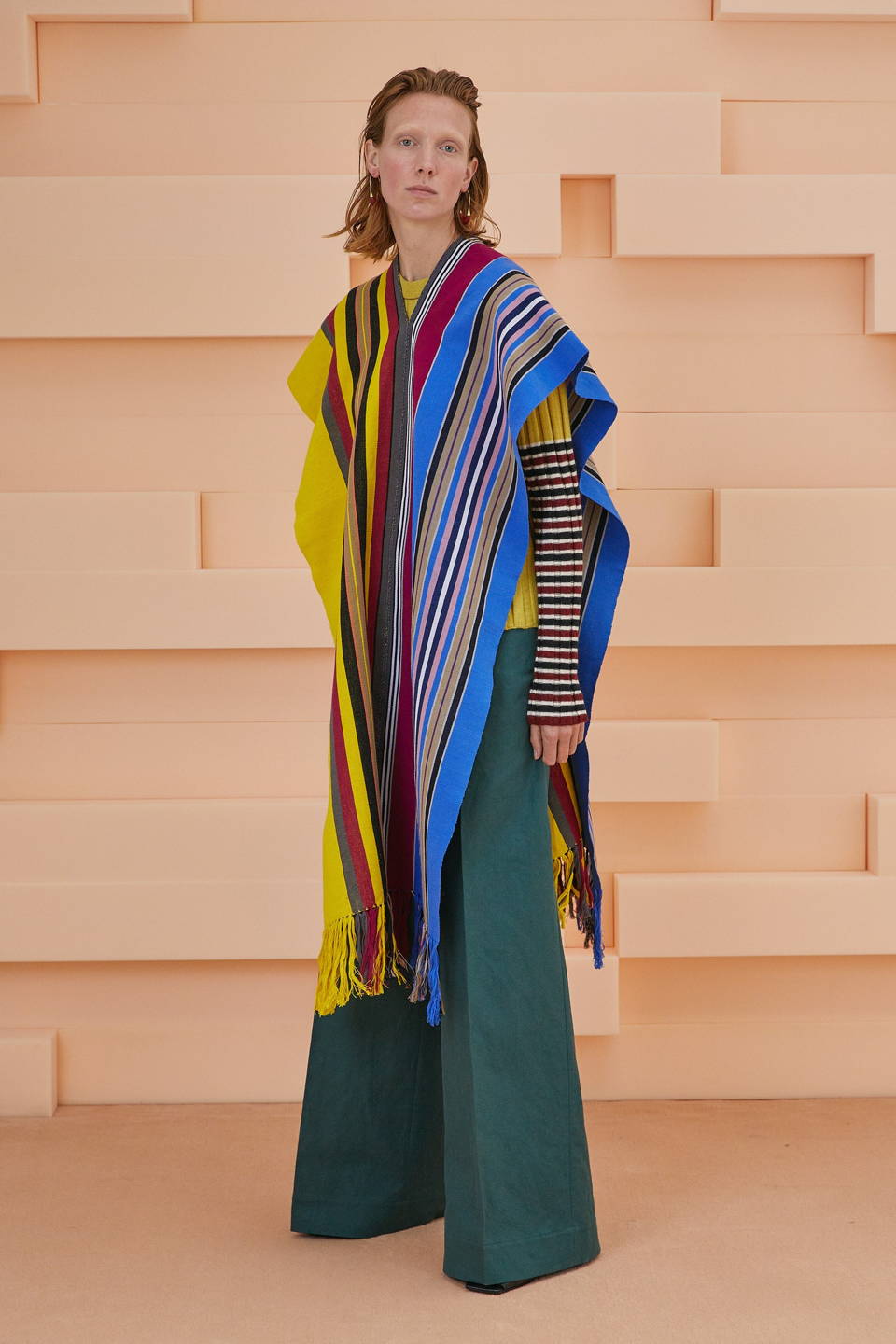 Cecilie Bahnsen opted not to return to in-person shows this year and instead hosted a photo exhibition and short film taking advantage of the times we live in and thinking creatively.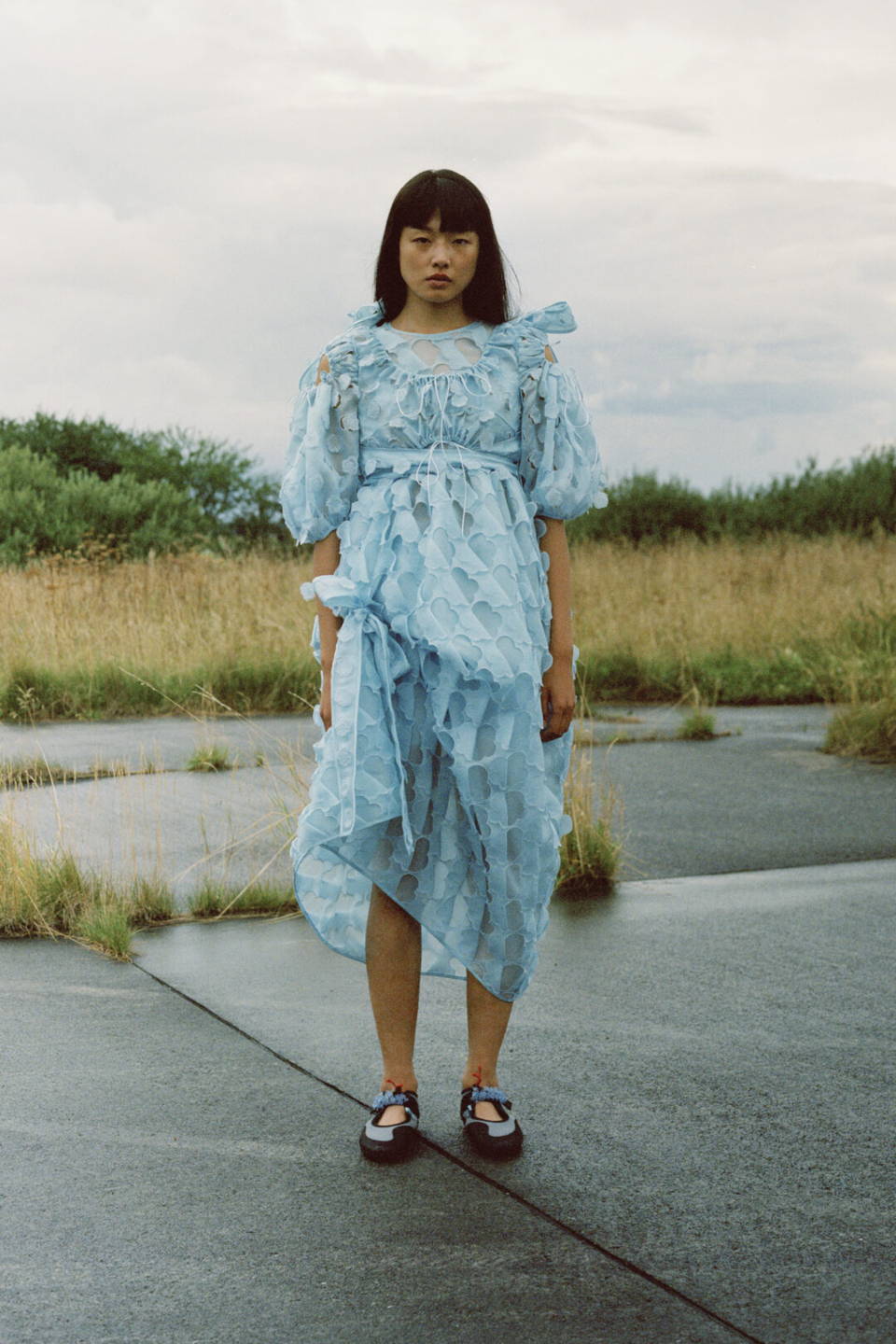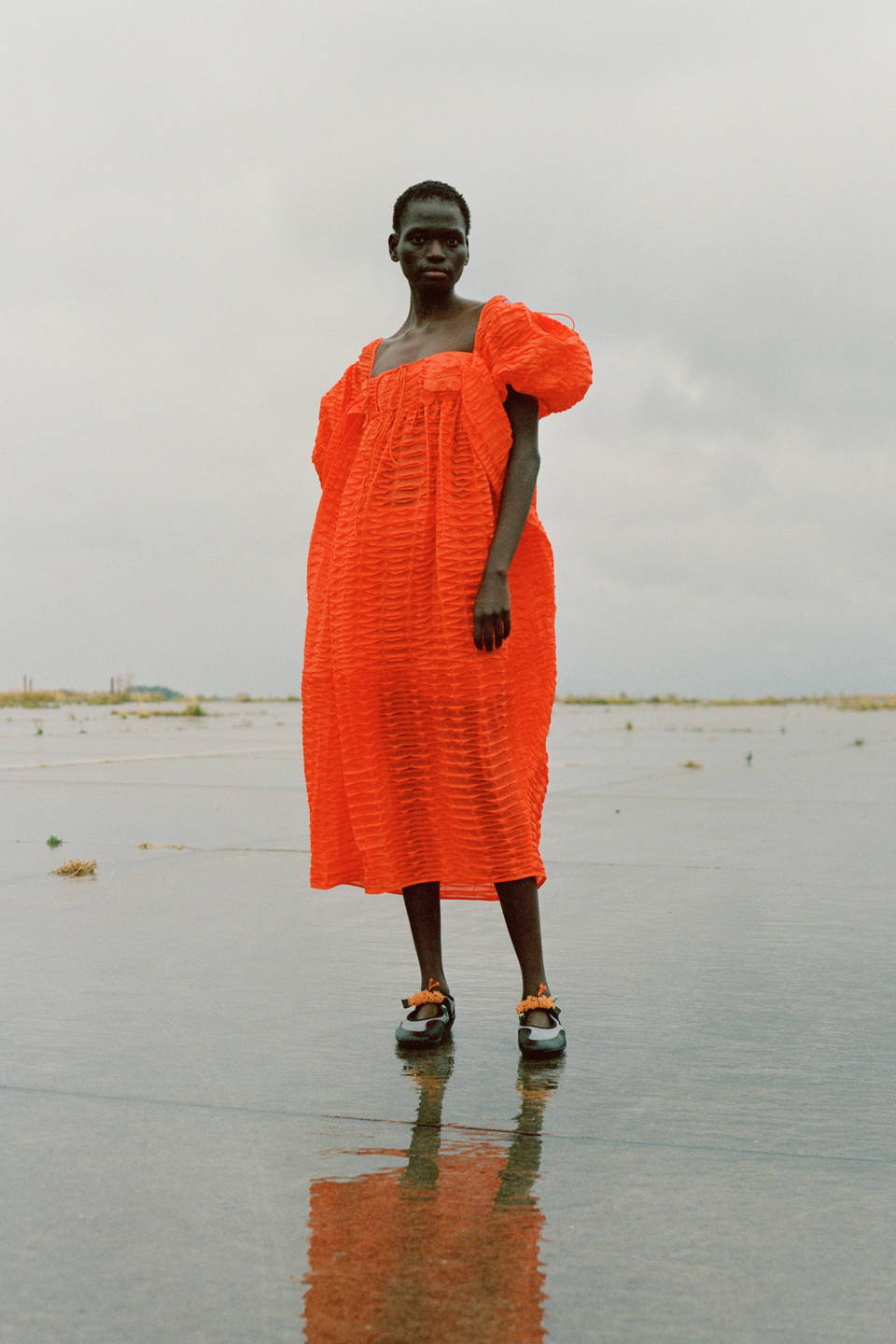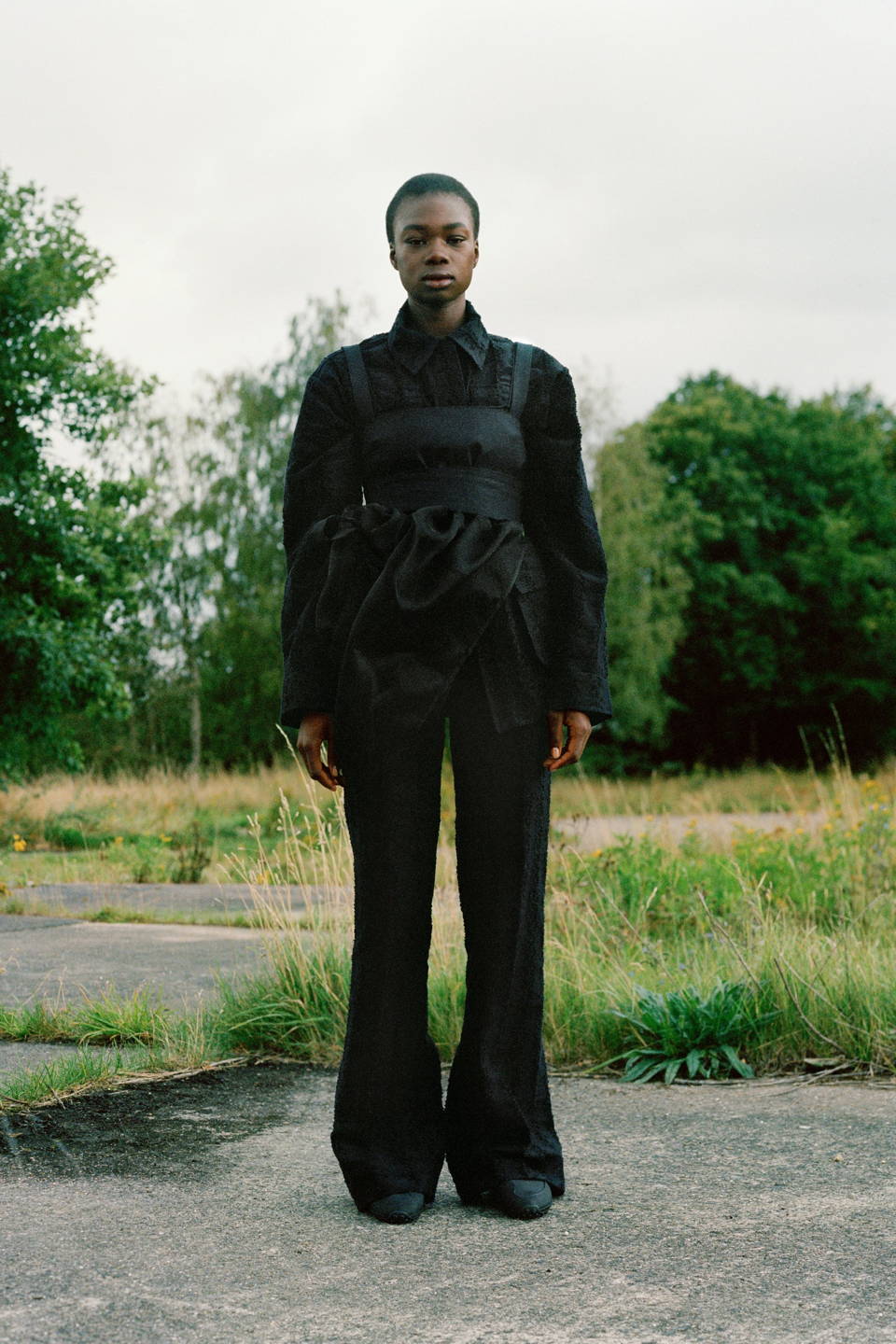 Images Cecilie Bahnsen Paris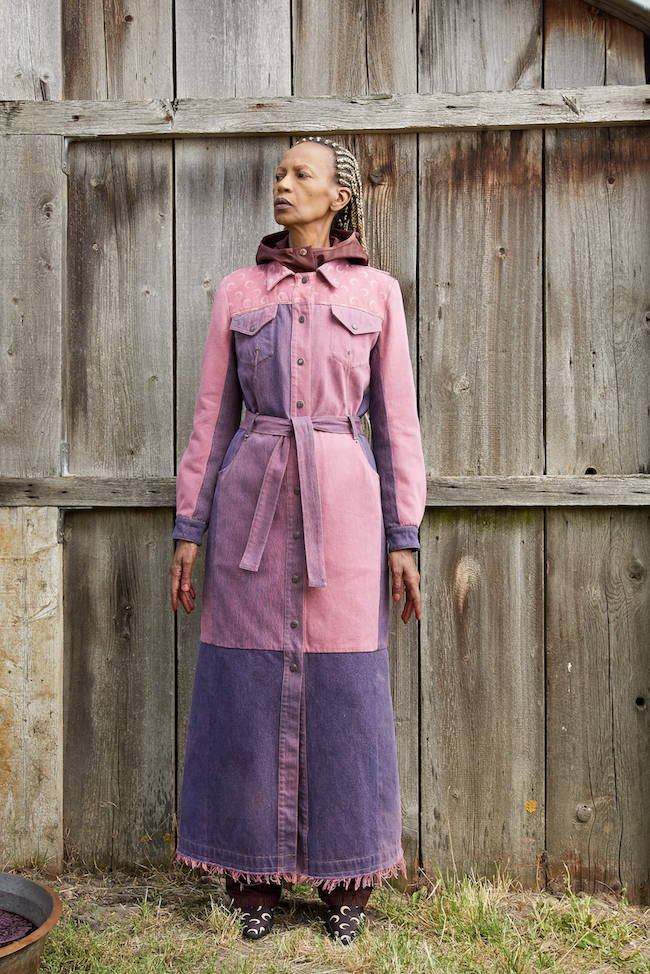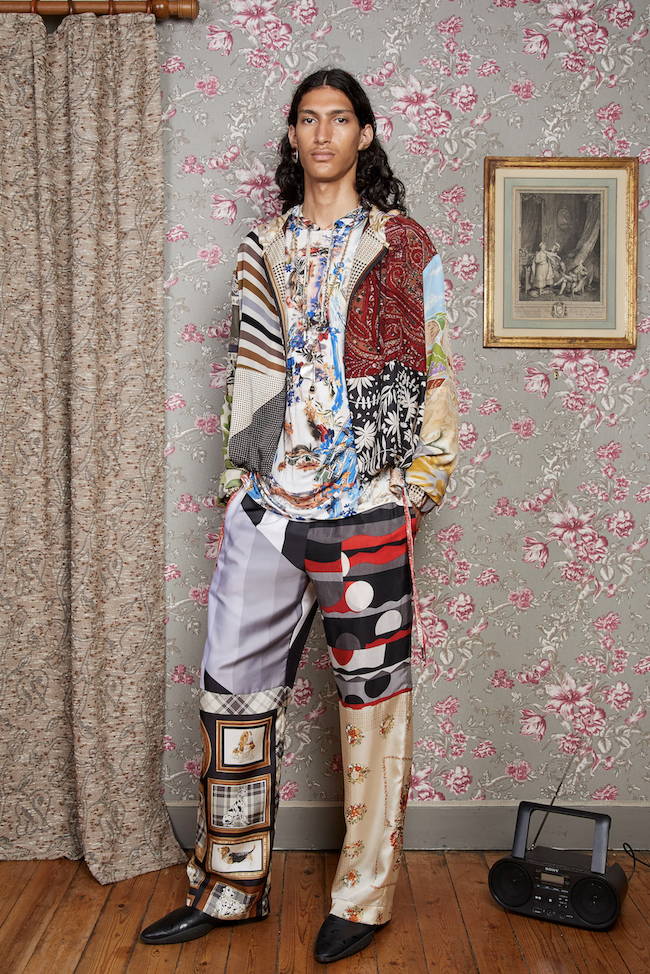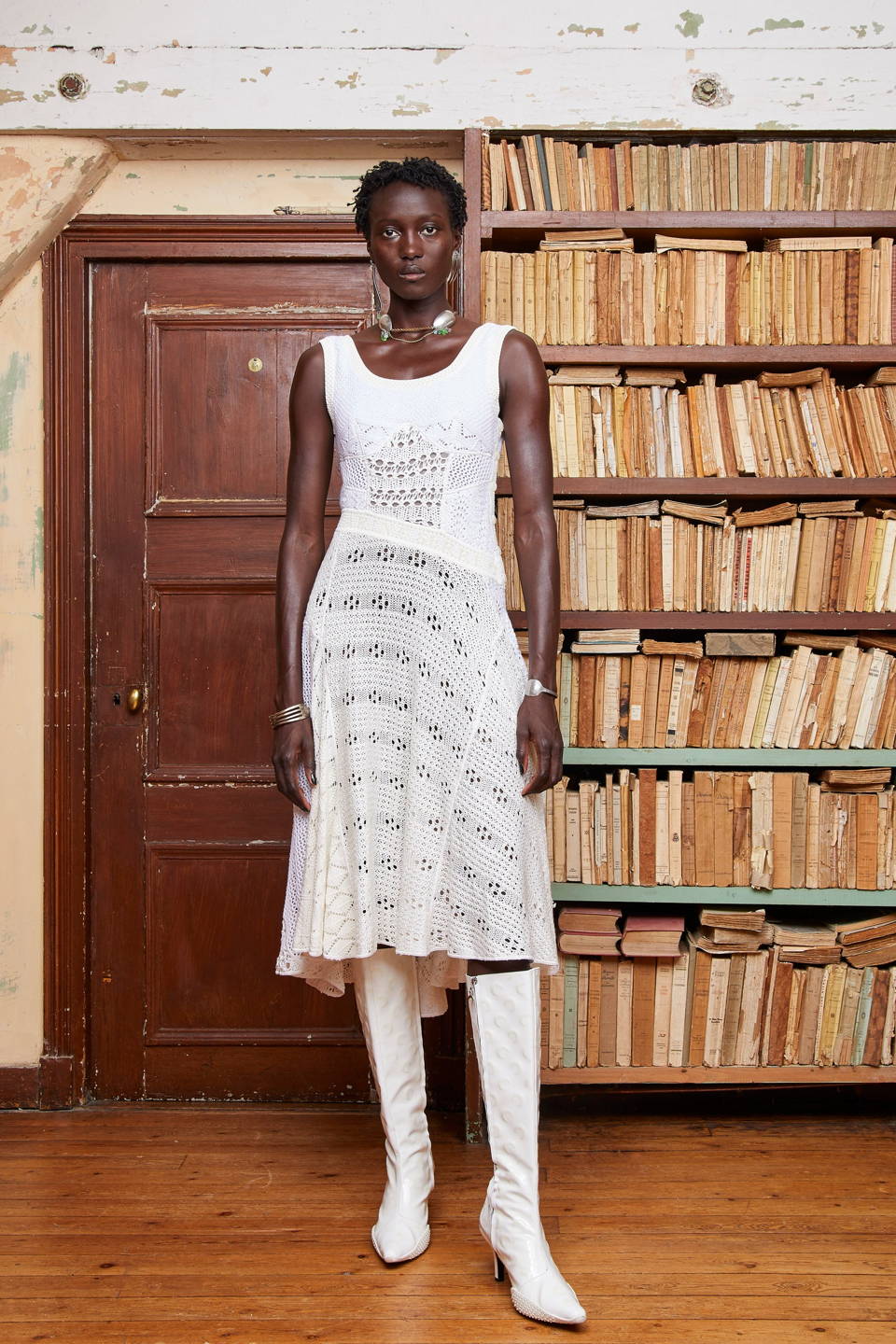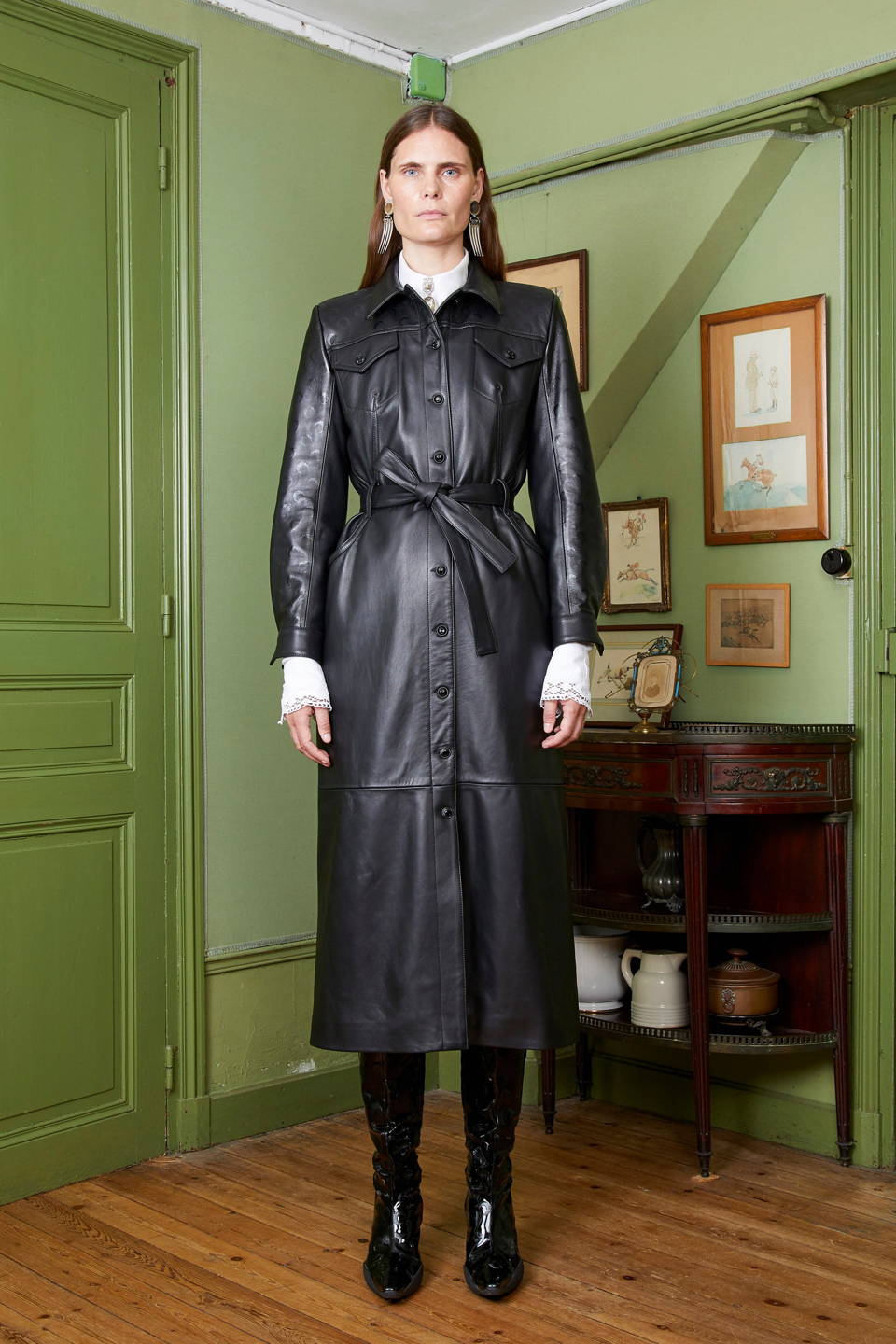 The collection is inspired by photographs from a trip her mother took to Jamaica. The inspiration is drawn from the way the men adorned clothing on the cusp between tailored and casual and the colours used. For this collection she collaborated with Isko. Isko recovers, reuses and recycles by adding materials such as reused cotton and recycled polyester to reused denim.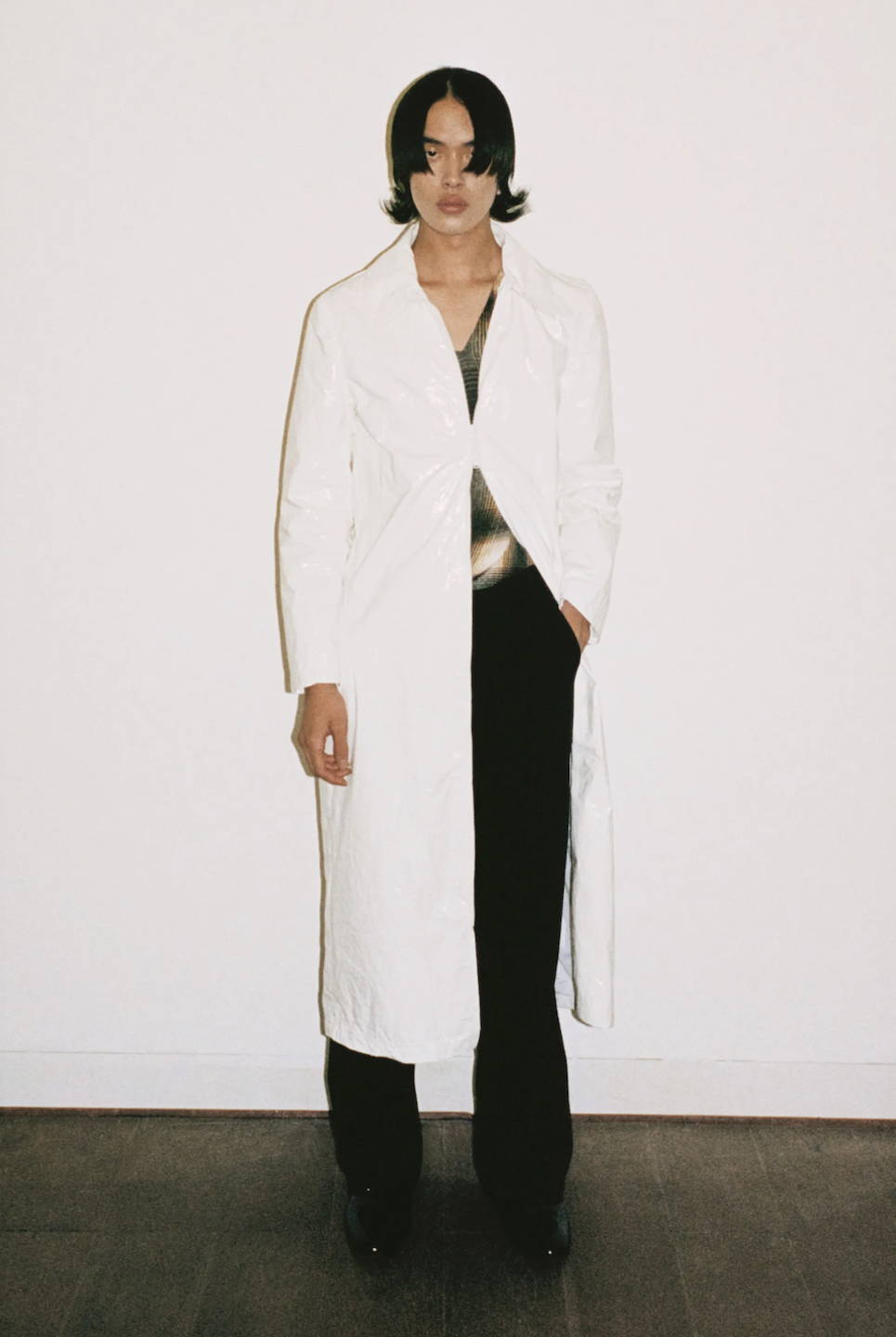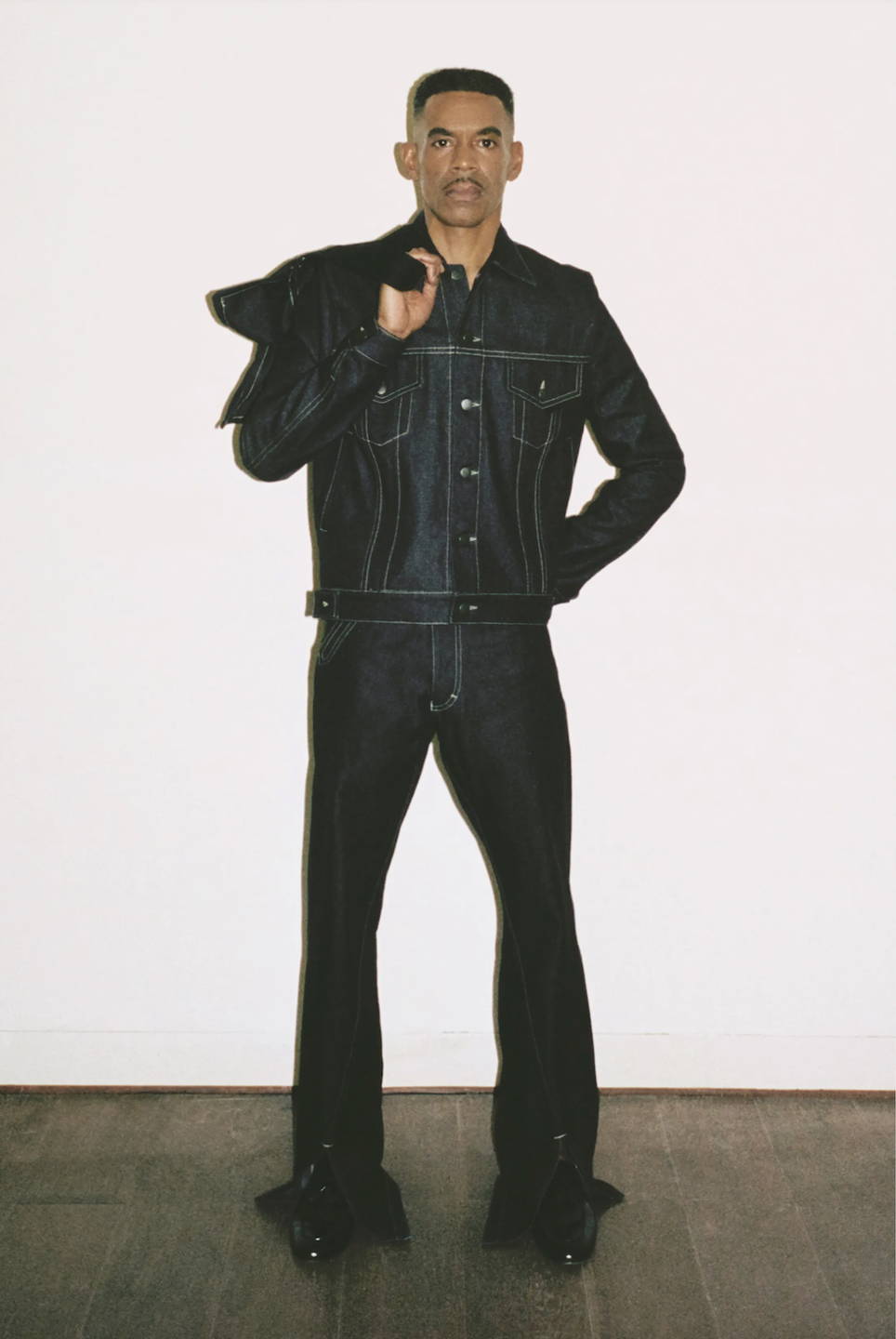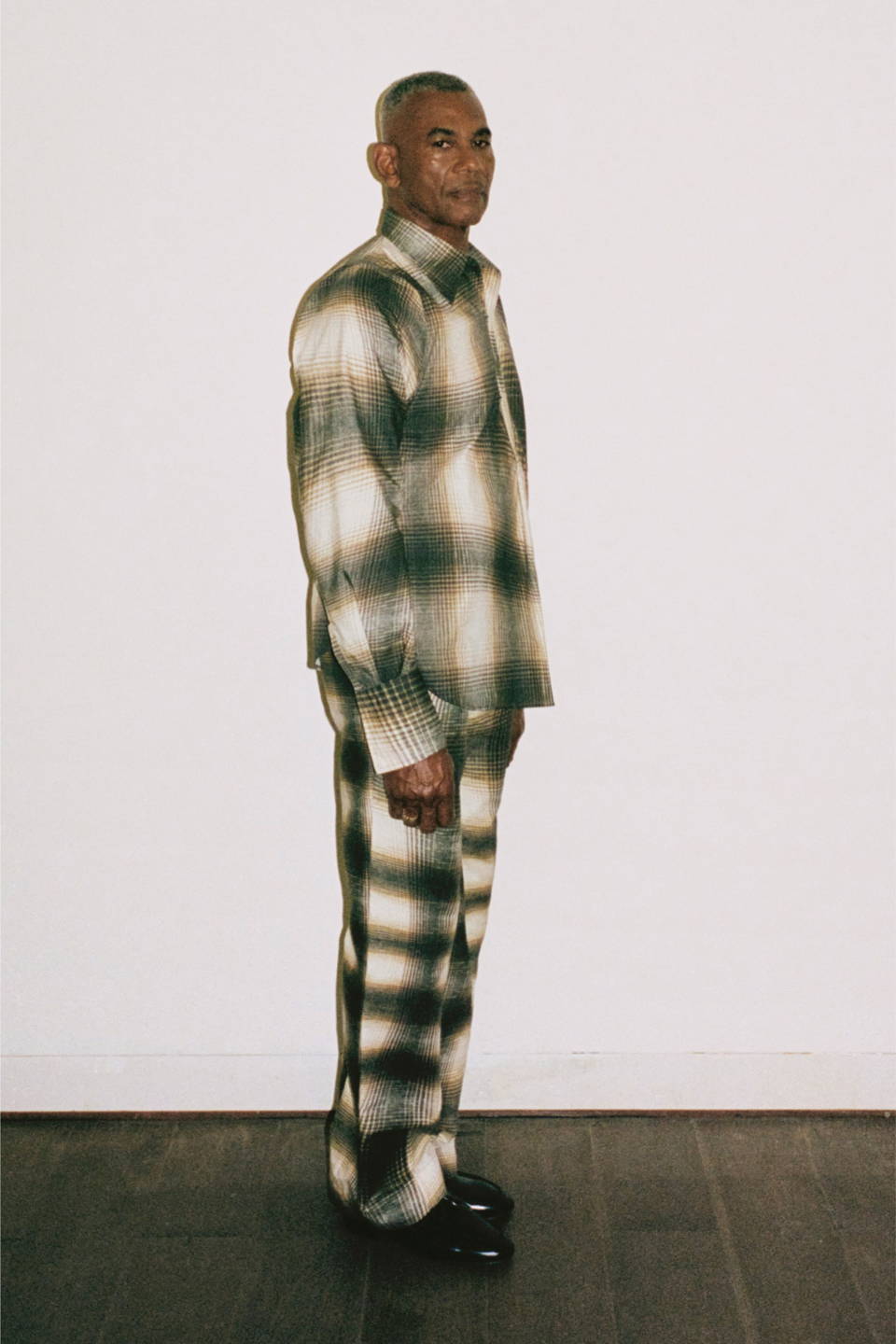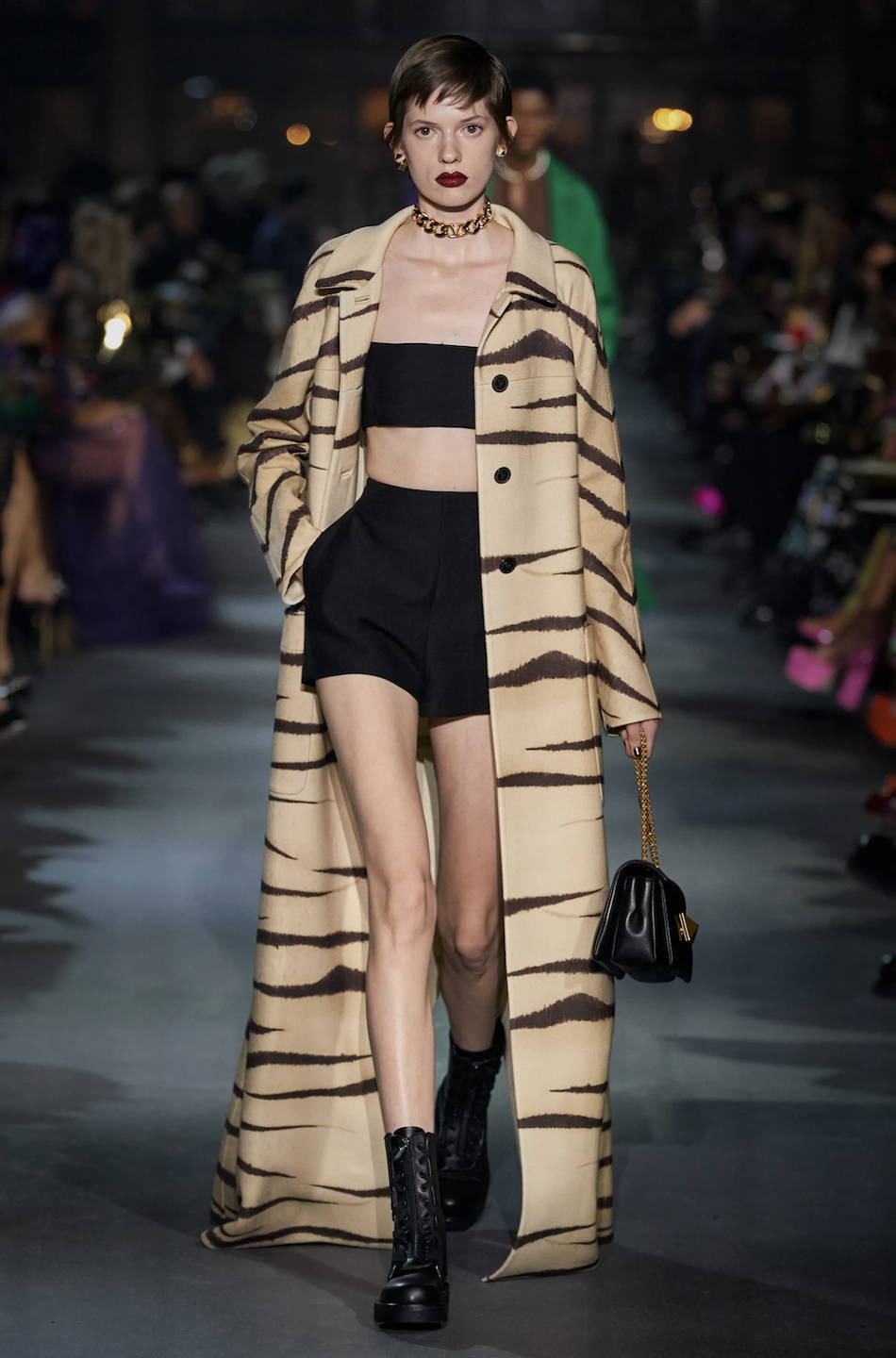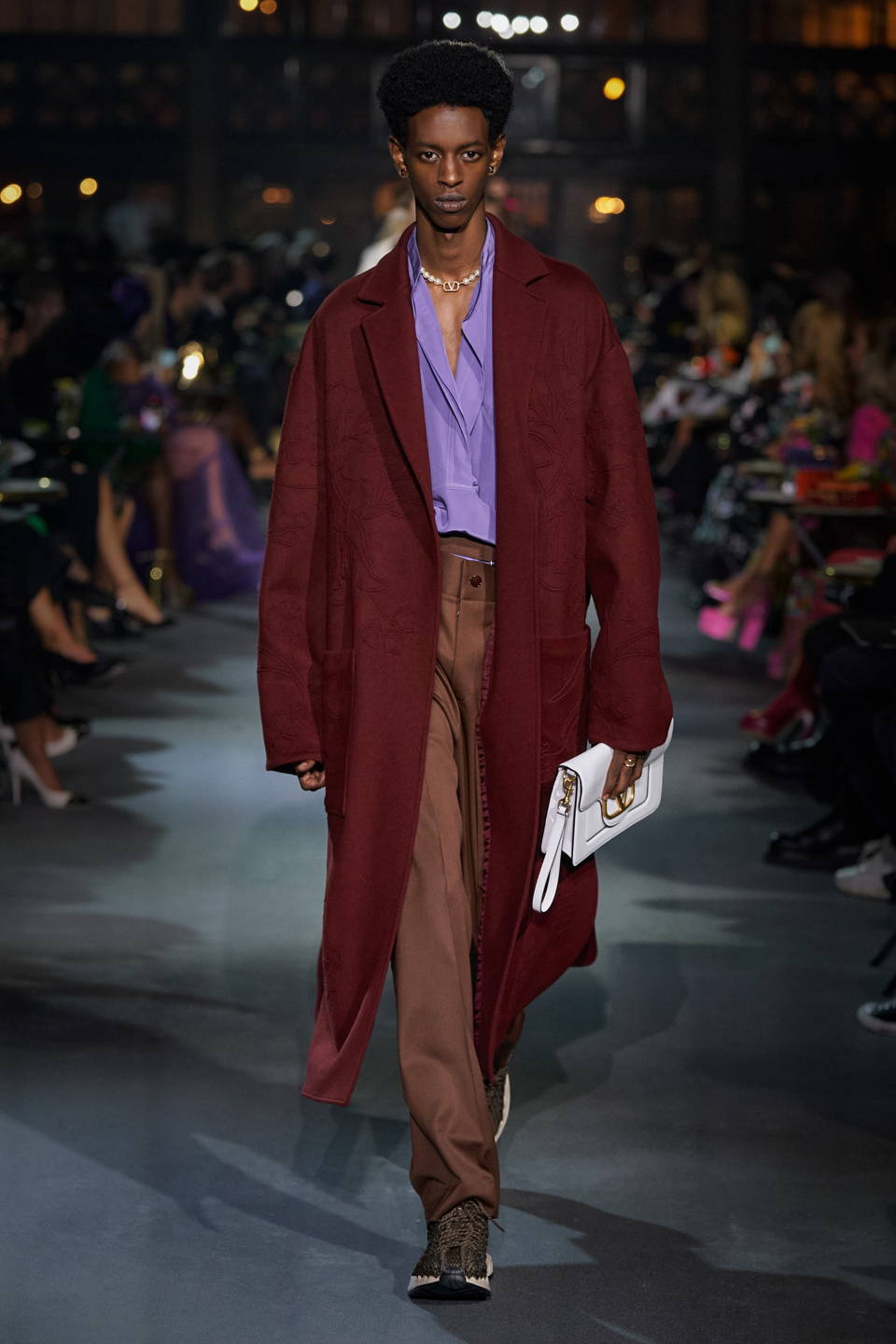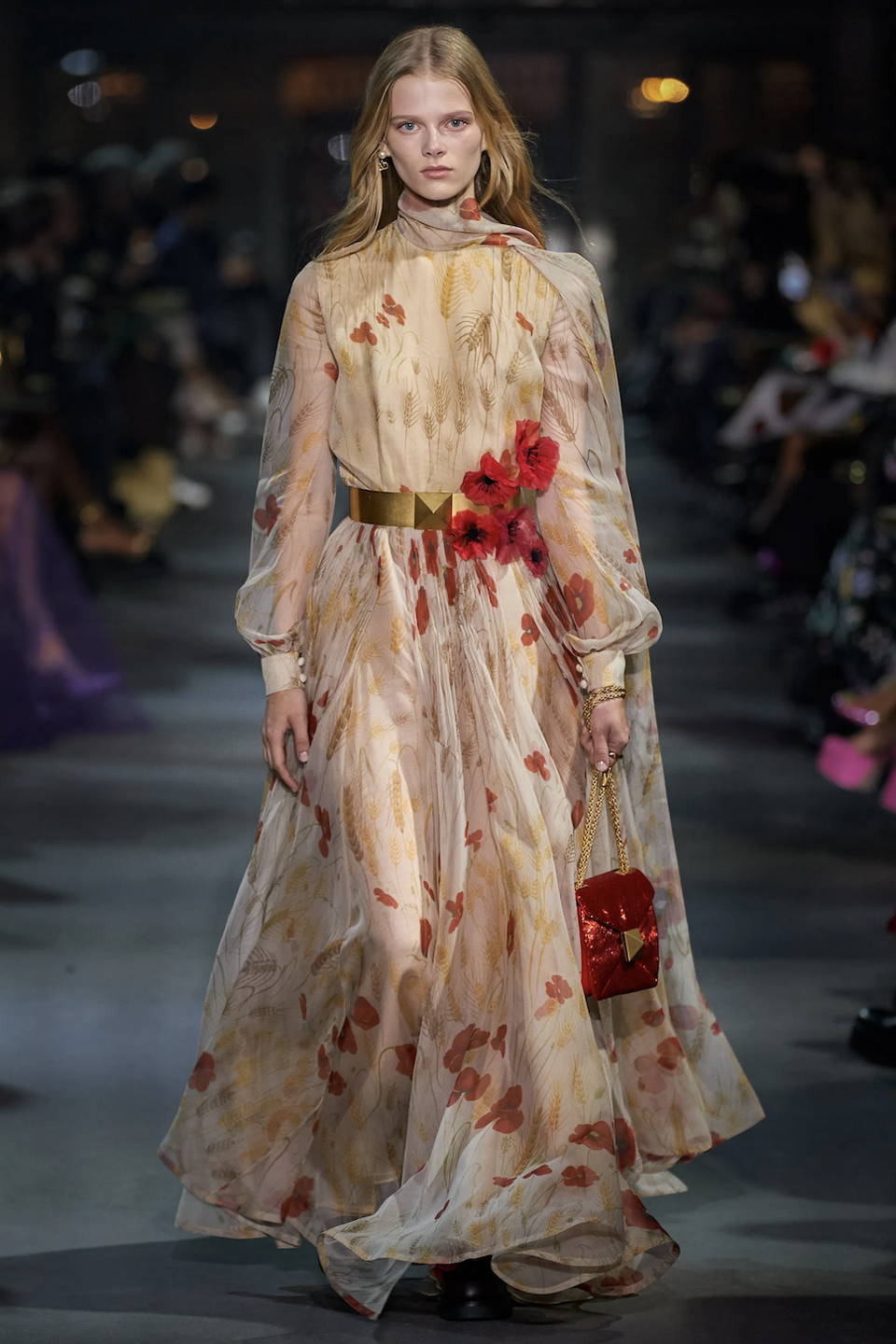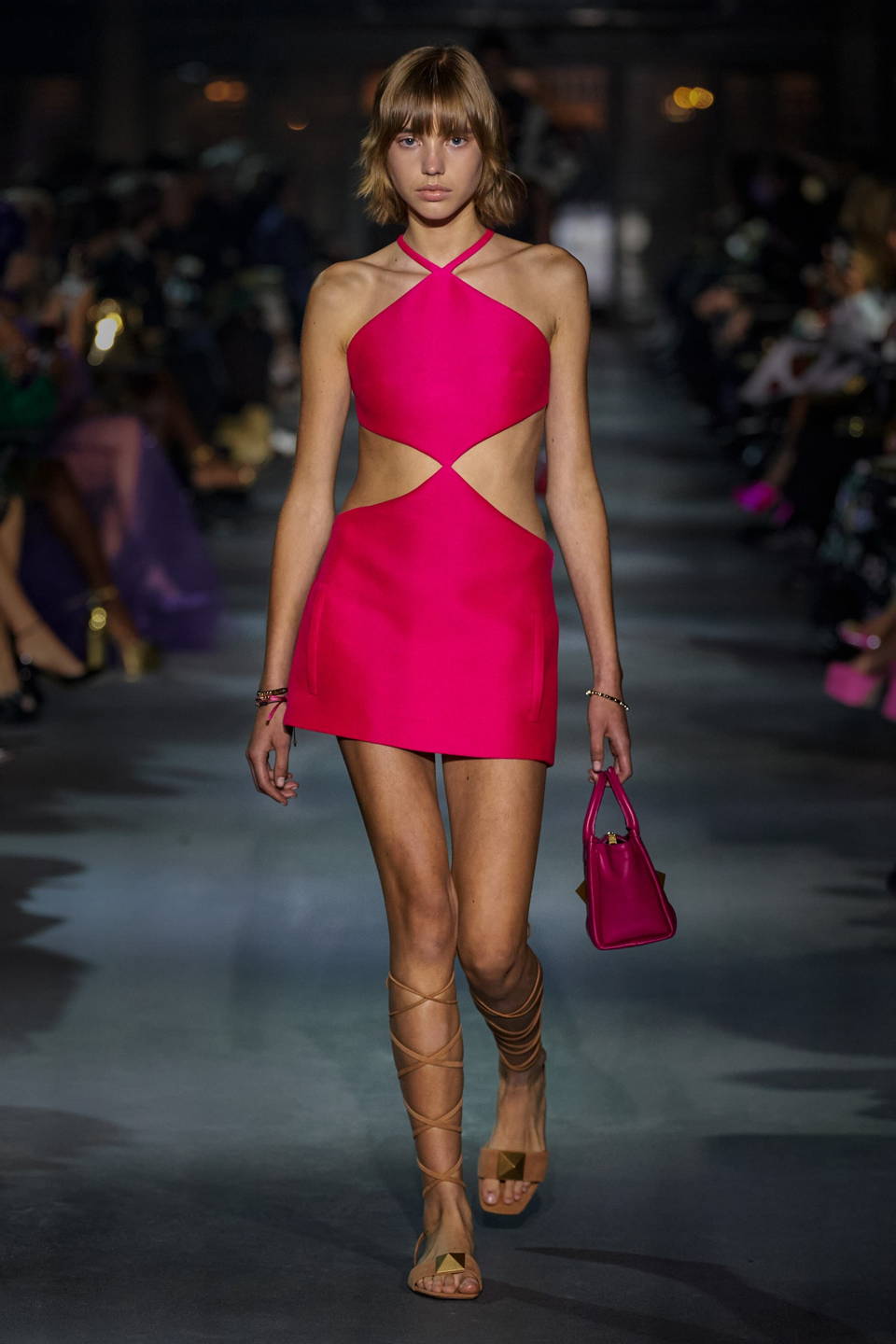 Issey Miyake, a household name, seems an unlikely brand to pioneer such great efforts into sustainability given its popularity and consumer brand loyalty. The brand develops environmentally-friendly materials that are able to be recycled and reworked into new pieces. The materials are developed in their very own brand-owned lab where they also recycle PET bottles to create their own fabrics.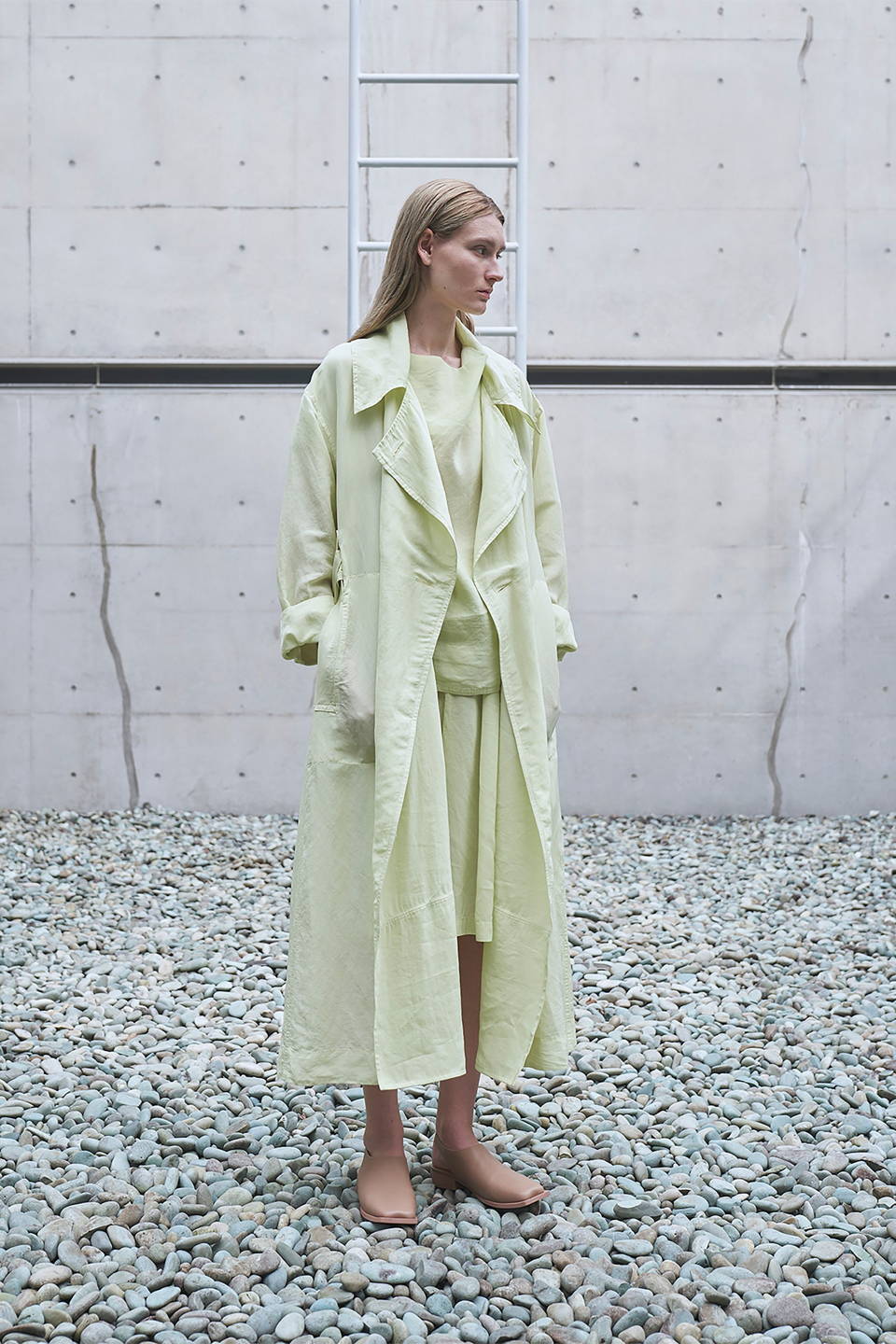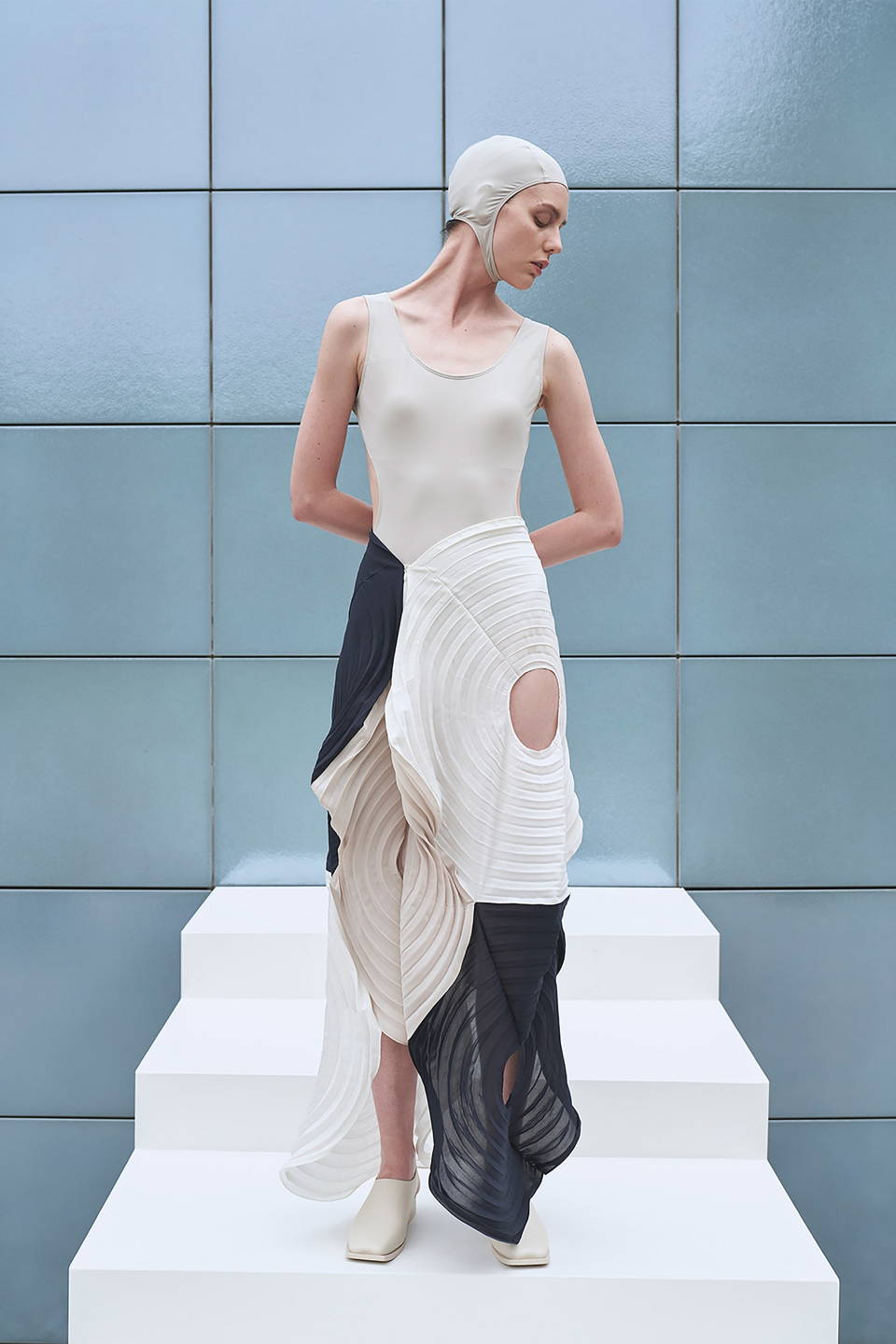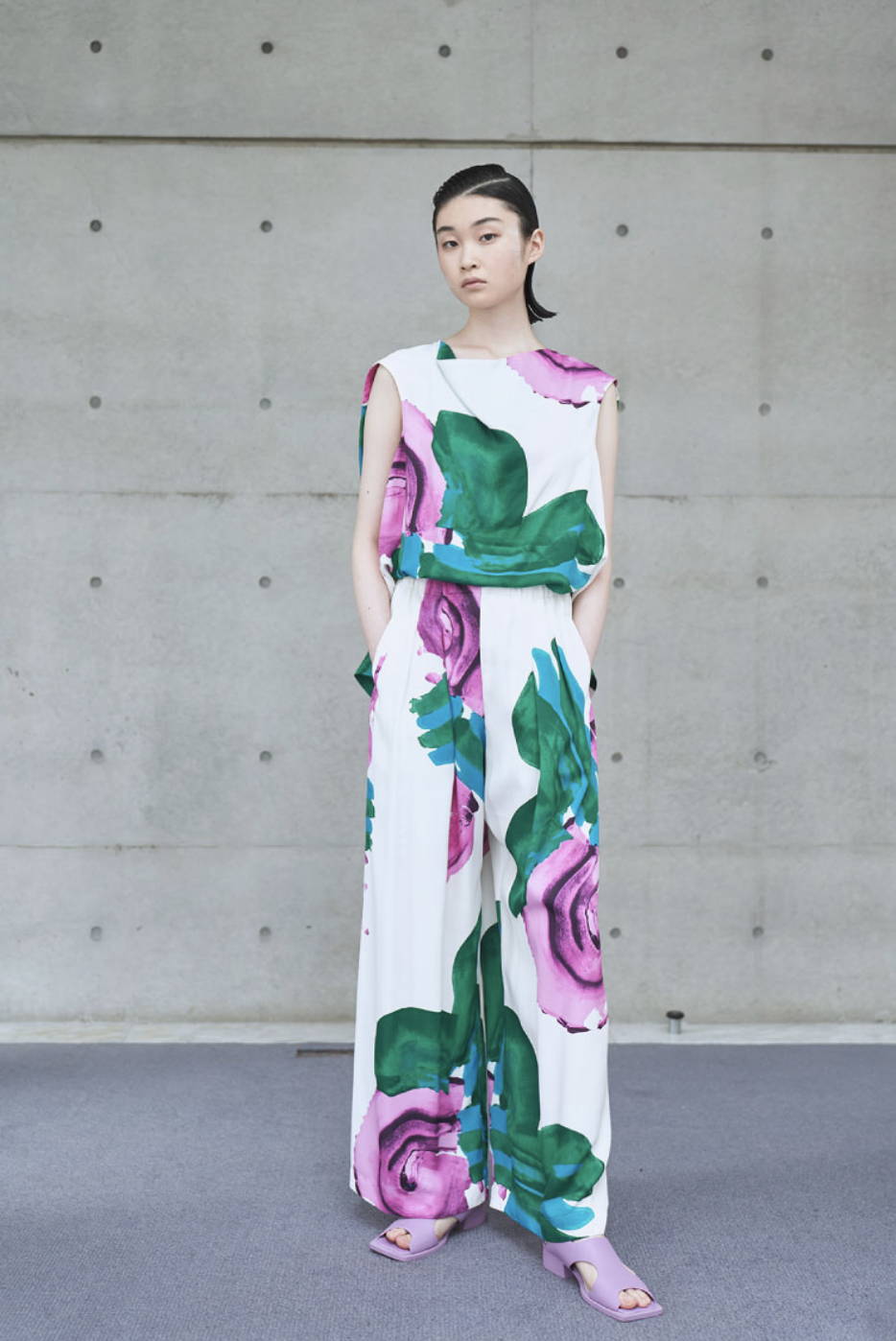 If any positivity can be drawn from the COVID pandemic, it's that brands seem to finally be turning a corner when it comes to sustainability and ethics. Before, we saw underfunded, emerging, designers bearing the responsibility of serving the planet, positively.
Here's to a brighter fashion future!