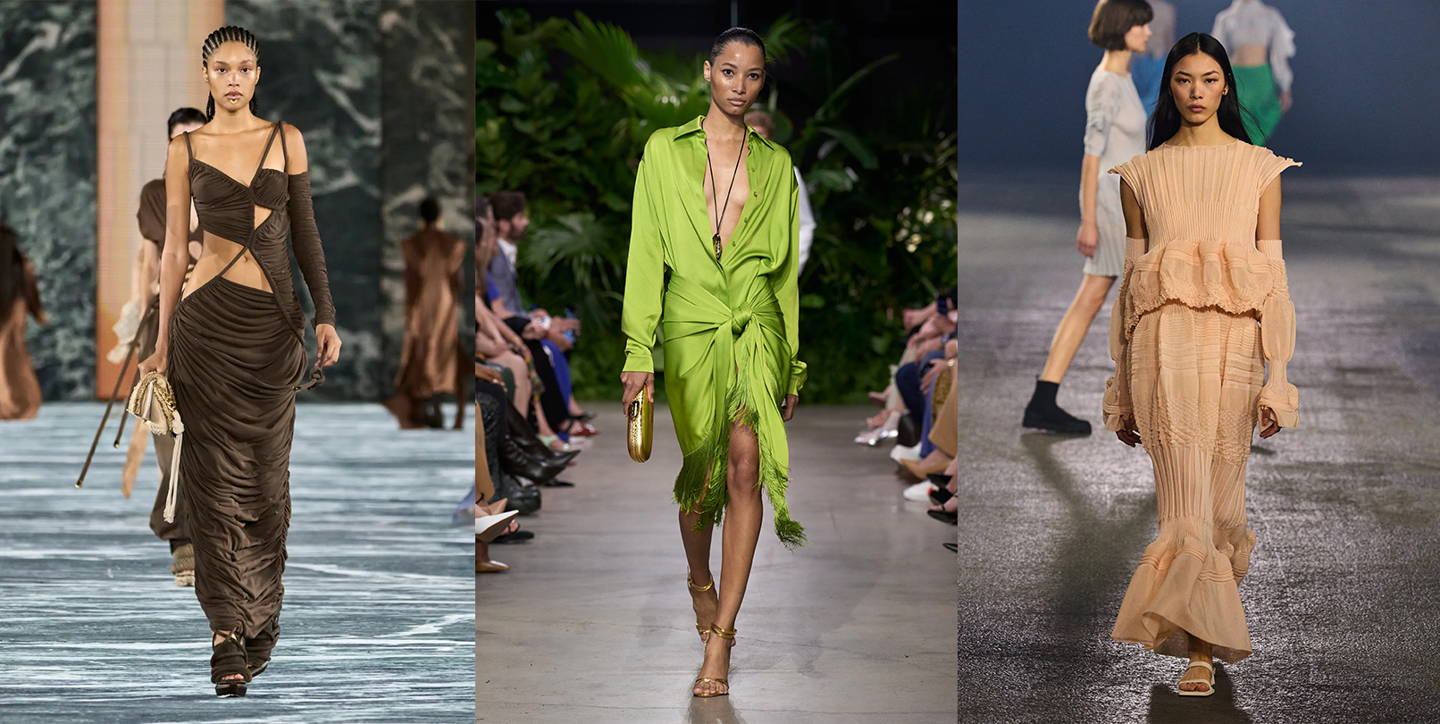 10 Standout SS 2023 trends you will love
The Spring Summer Fashion Week Roundup
London, Paris and New York SS23 Fashion Week have finally wrapped, with some key trends that could be seen throughout. It was a runway season filled with whimsy and pure magic in the form of spray-on dresses, high-shine finishes, exaggerated silhouettes and maxi hardware details. Besides the clothing, body modification piercings, candy floss hair and pin-thin brows made a comeback.
Coperni wrapped up fashion week with the performance of a lifetime and a concept that will change the textile game forever. Bella Hadid set the stage by walking onto the runway in nothing but a g-string. Two men sprayed her with a white paint-like substance. Once they were done, the paint clung to Bella's body like glue. The substance was cut and pulled, and et voila- the 'fabric' loosened around her skin and moved, as any fabric would, as she walked the runway.
This never-before-seen substance was developed by Dr Manuel Torres, who drew inspiration from silly string (a messy string substance sprayed from a can to entertain children). The substance is made from liquid fibres and polymers and evaporates when it hits the skin and can be best described as boasting a suede-like texture.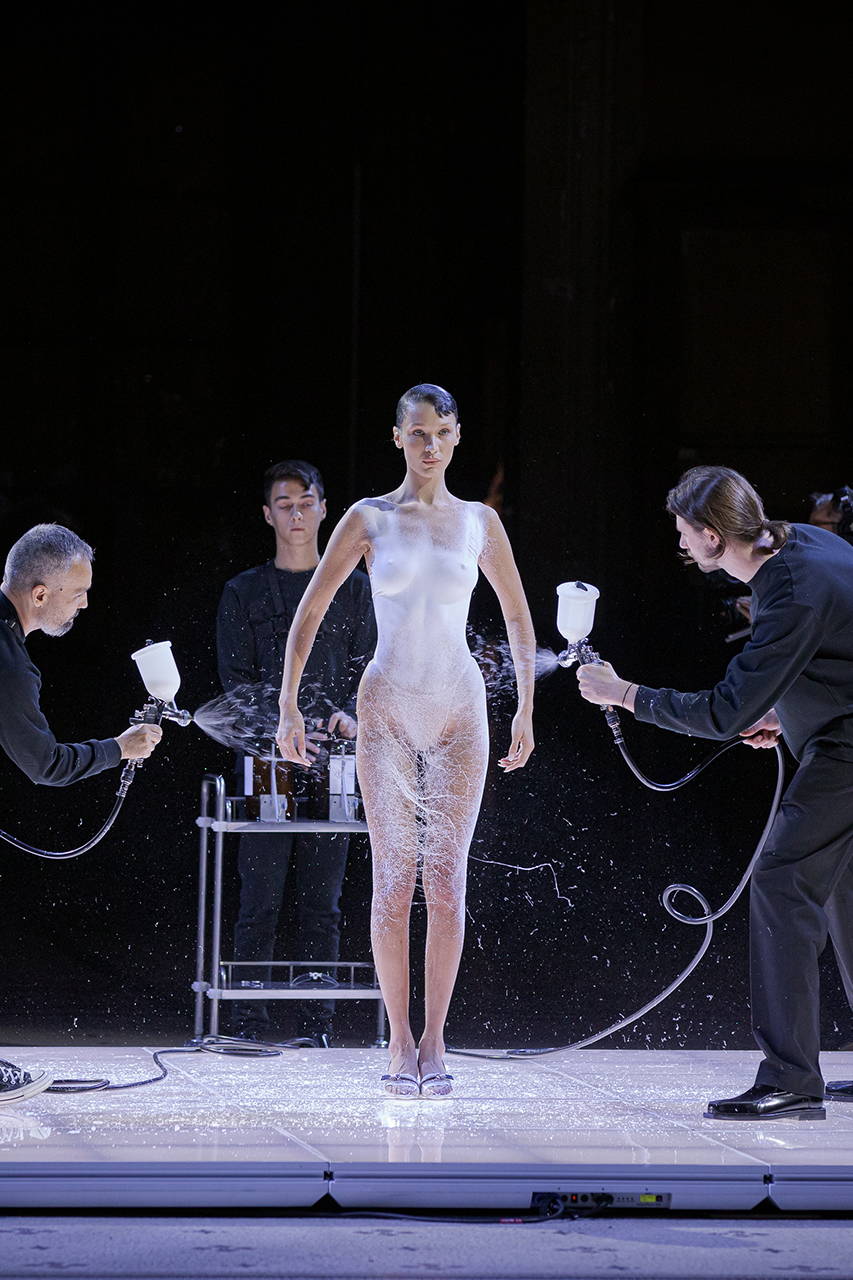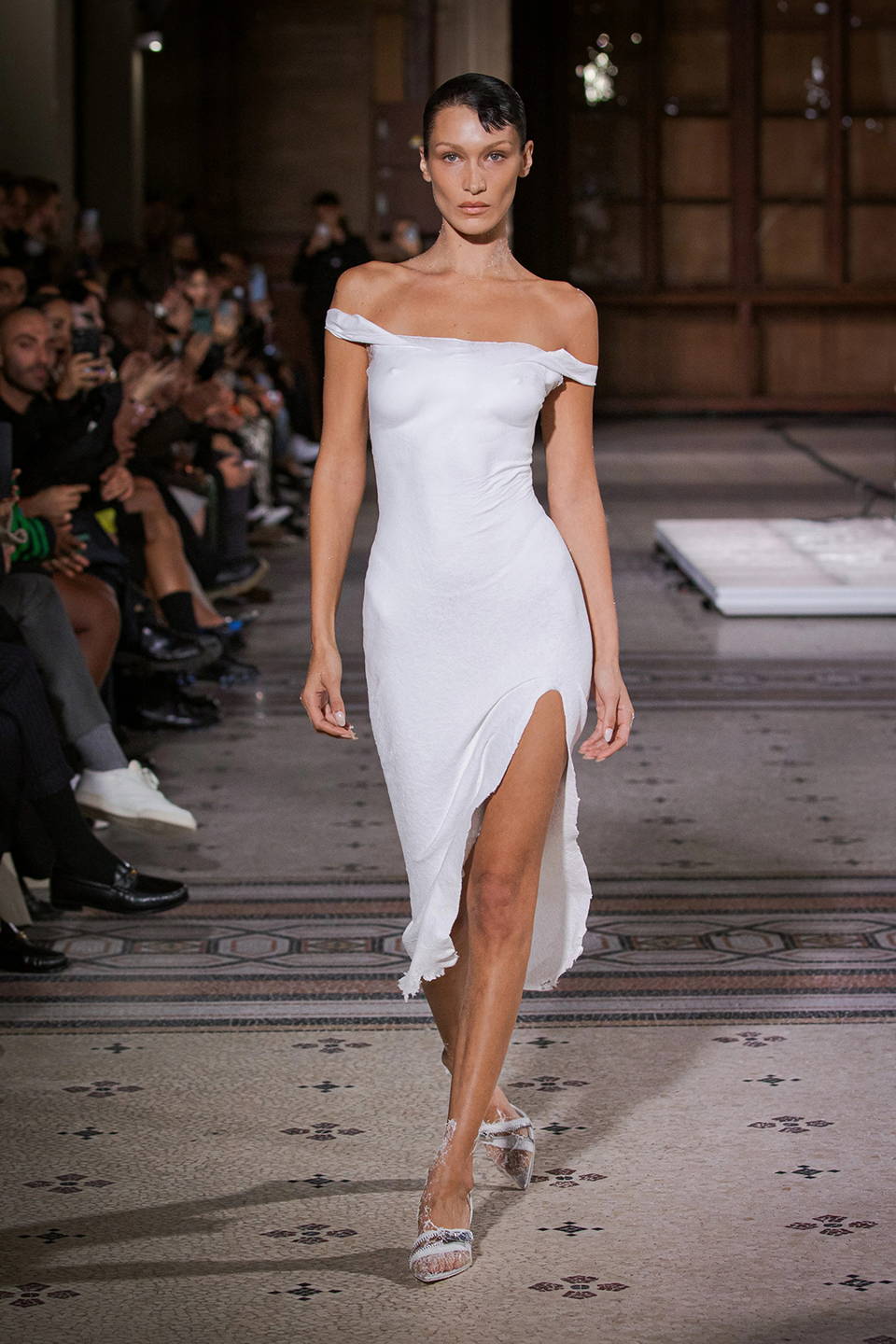 Images courtesy of Coperni
Key-hole cutouts were, hands-down, the most popular trend this season.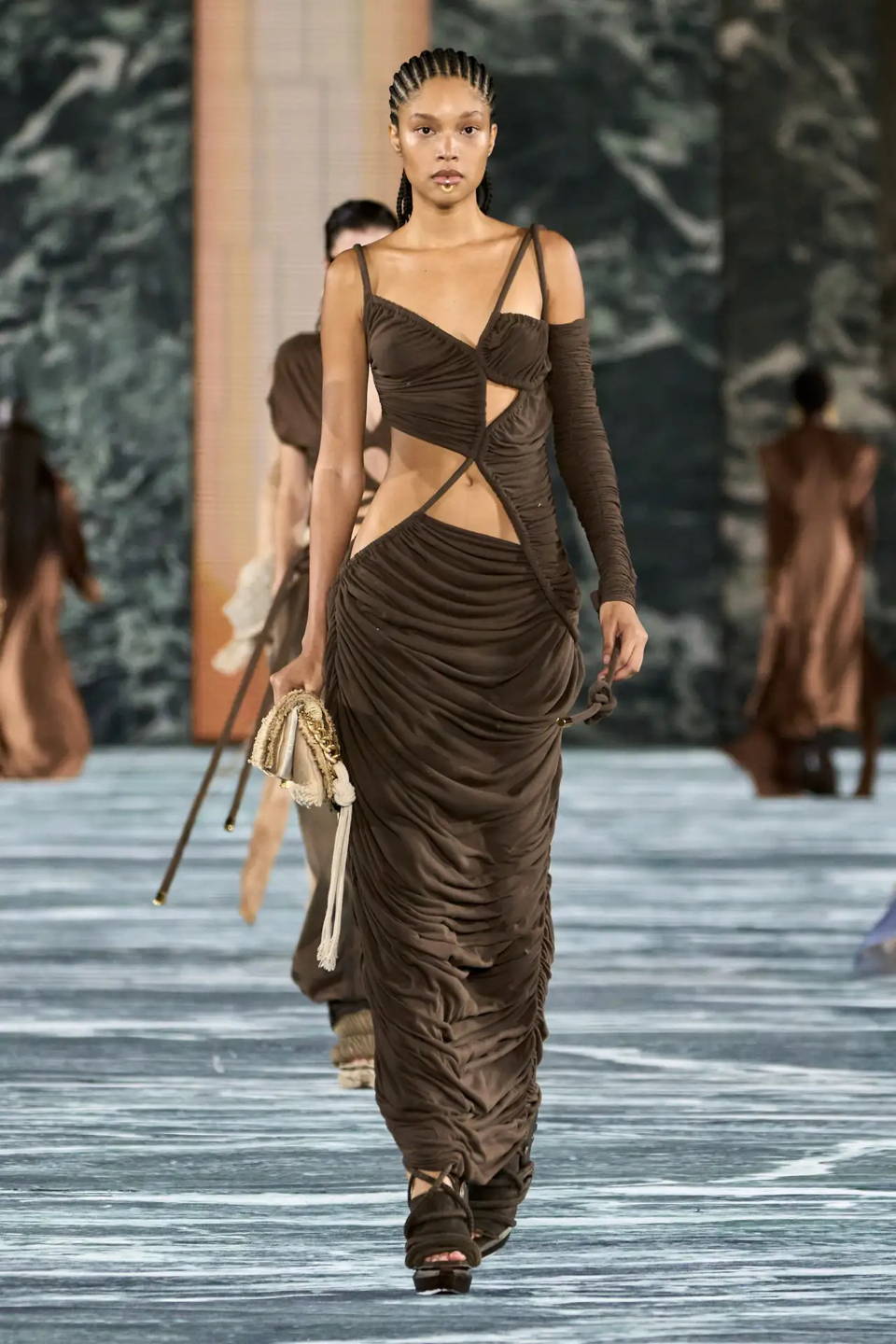 Image courtesy of Balmain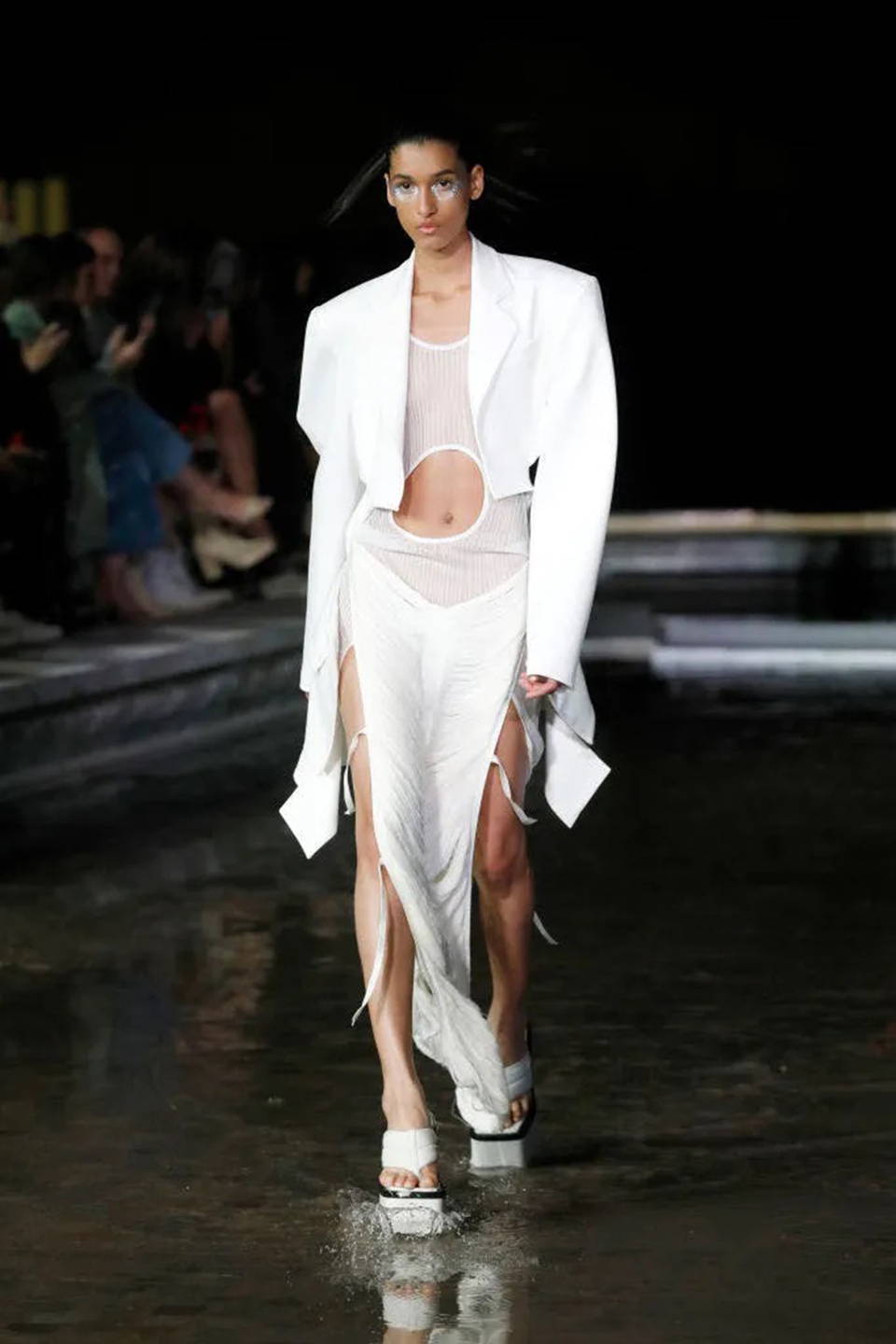 Image courtesy of Andreamo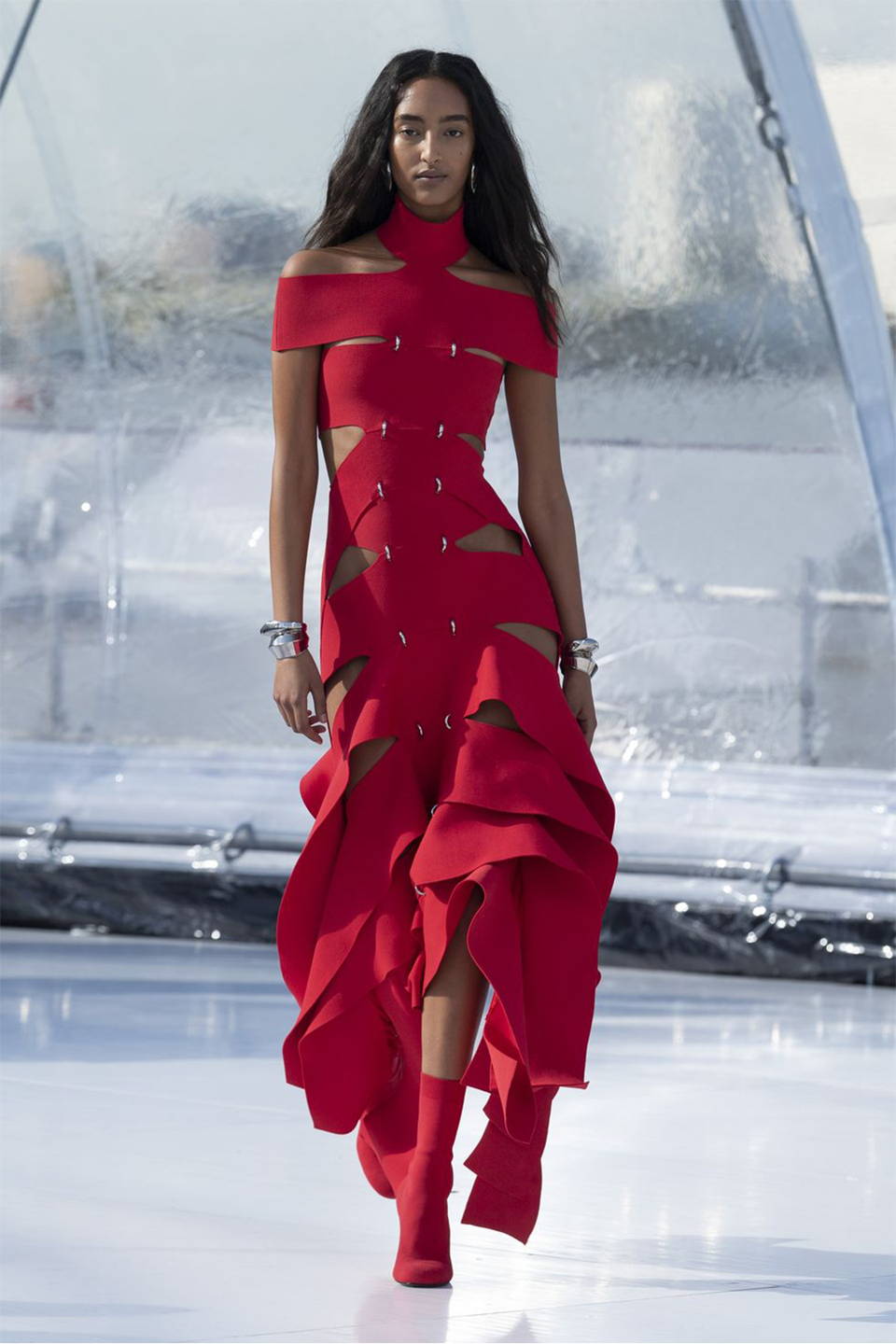 Image courtesy of Alexander McQueen
Exaggerated hemlines in the form of voluminous tulle made a comeback in all its showstopping glory.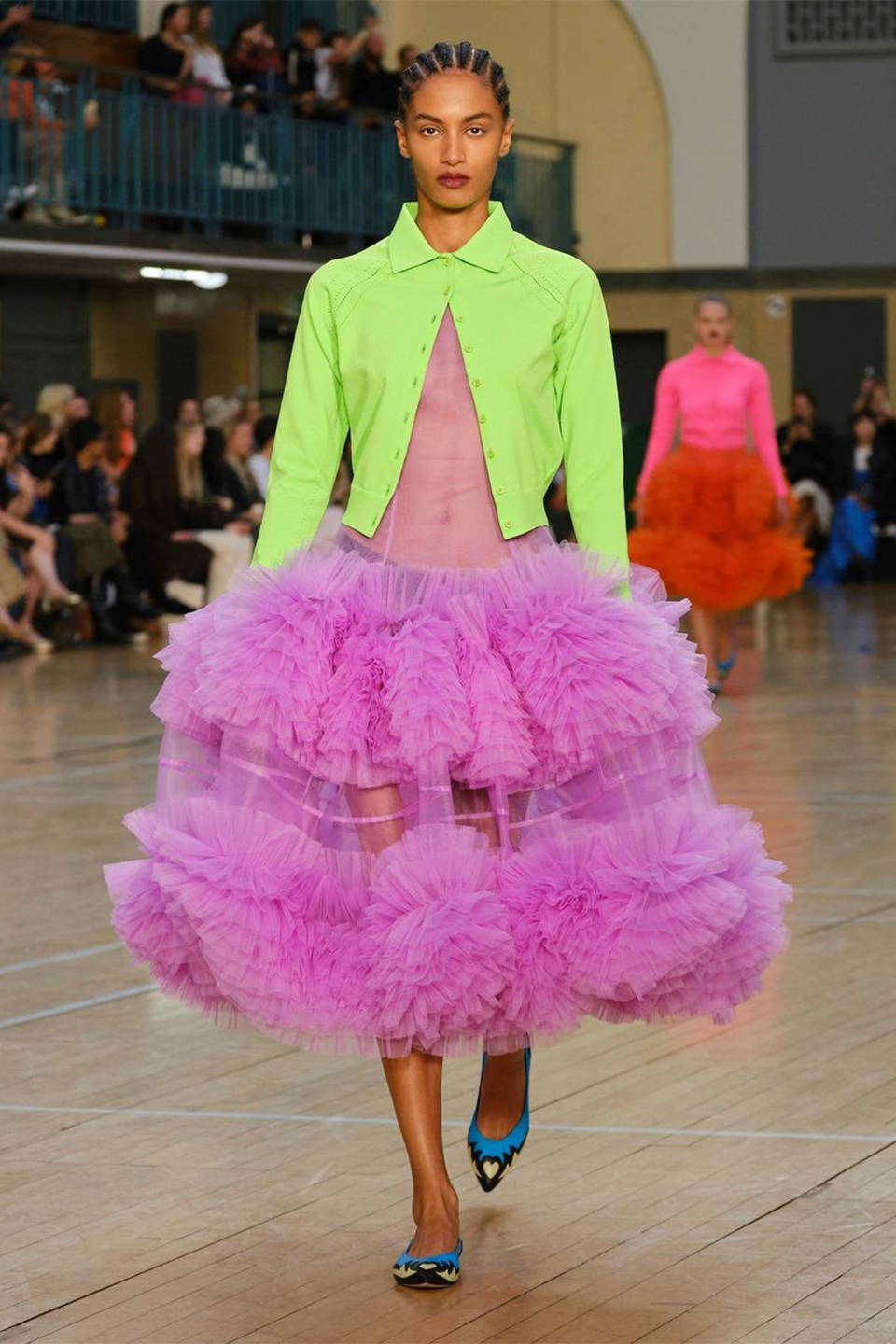 Image courtesy of Molly Goddard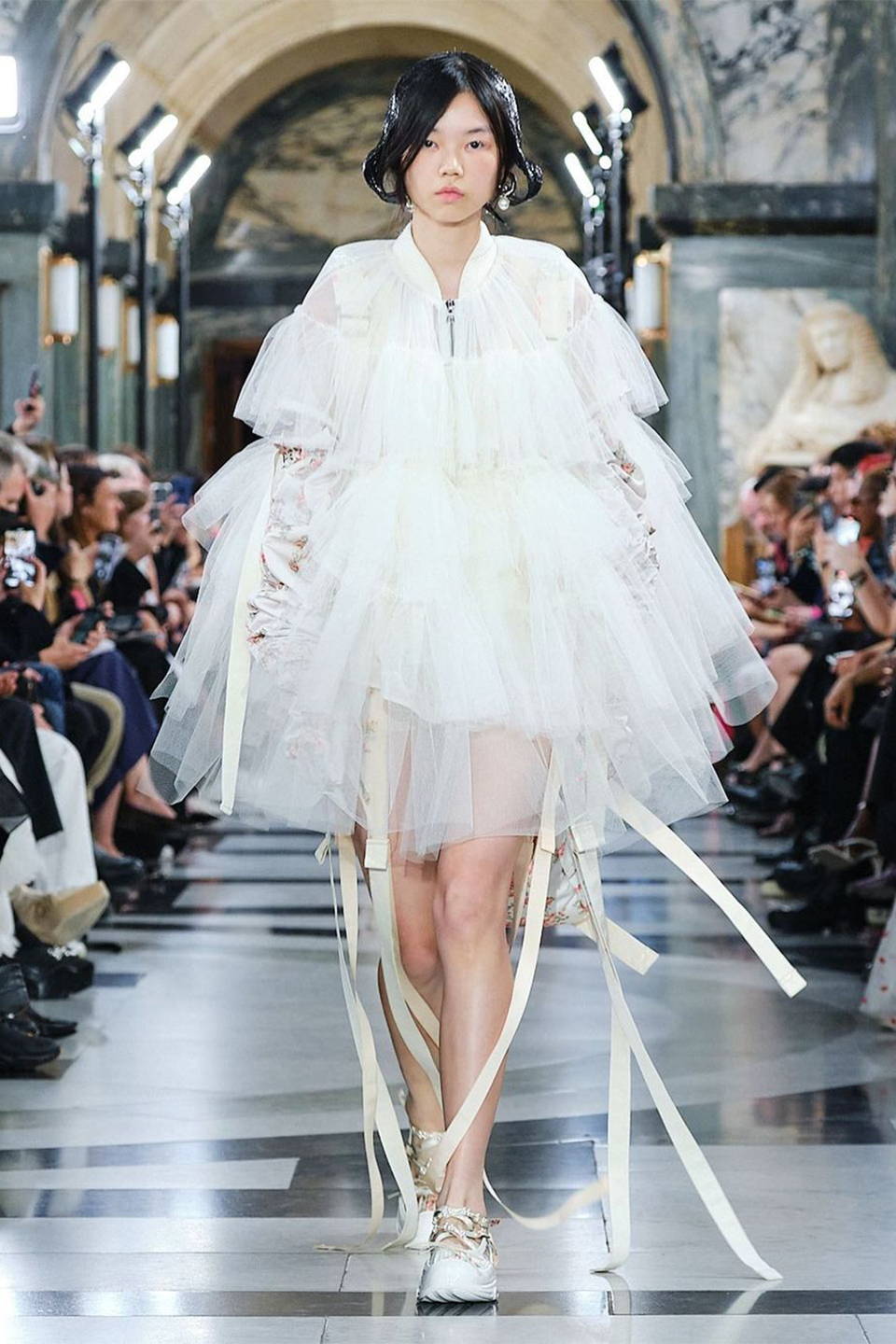 Image courtesy of Simone Rocha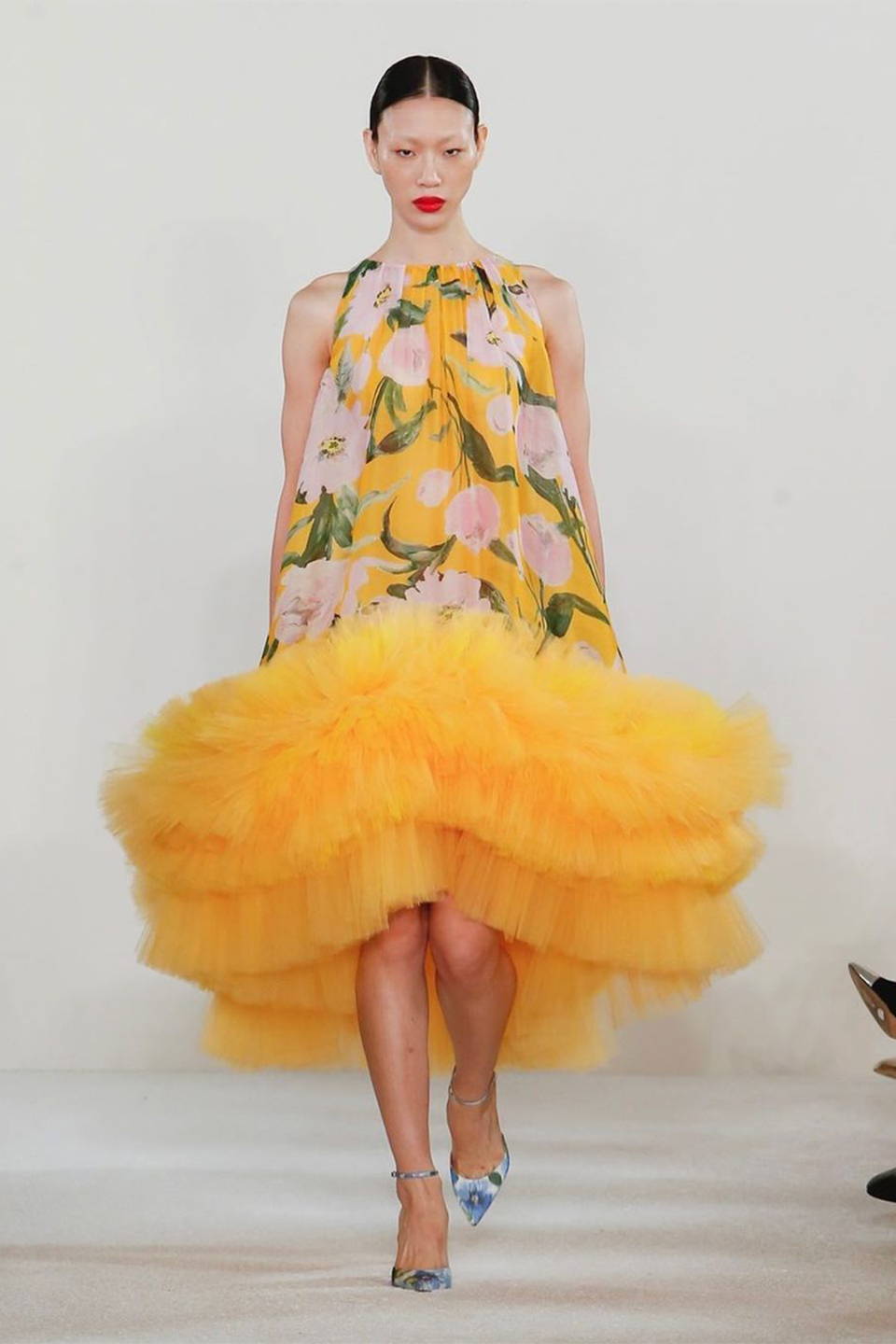 Image courtesy of Carolina Herrera
Suits featuring oversized elements and subdued and bold hues alike dominated the runway. While layering is often reserved for winter, the likes of Balmain and Lapointe gave us a valuable lesson in effortless summer layering.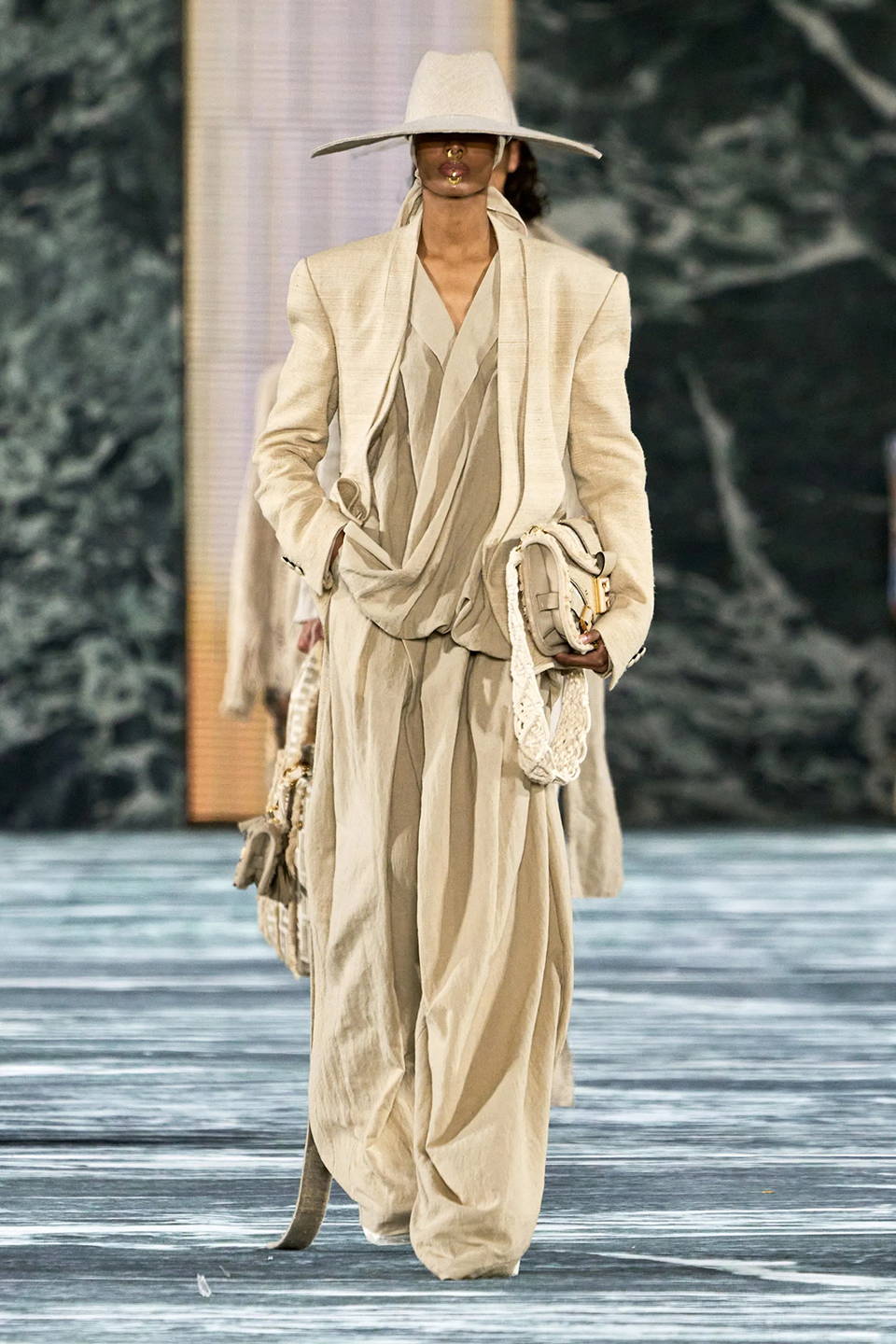 Image courtesy of Balmain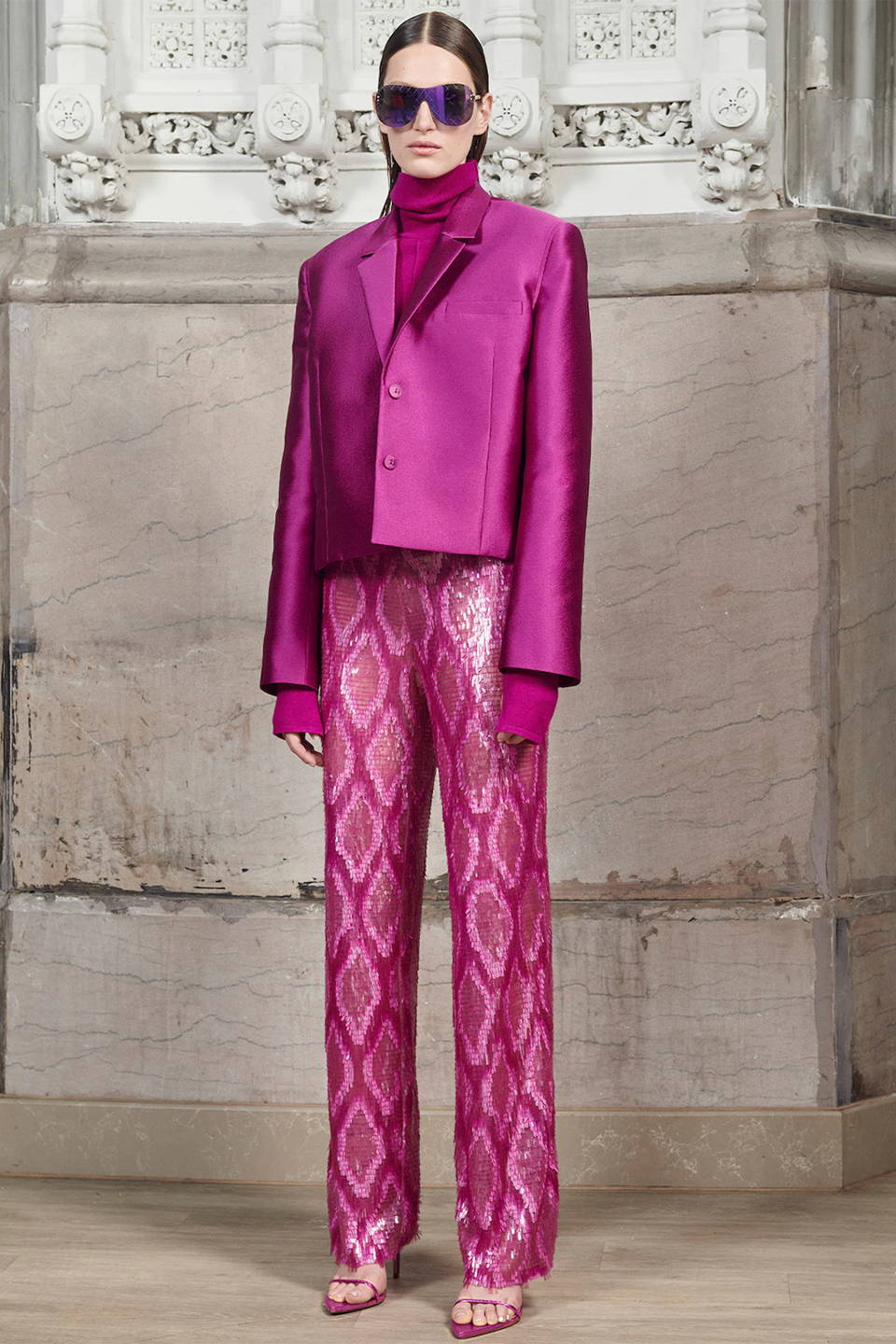 Image courtesy of Lapointe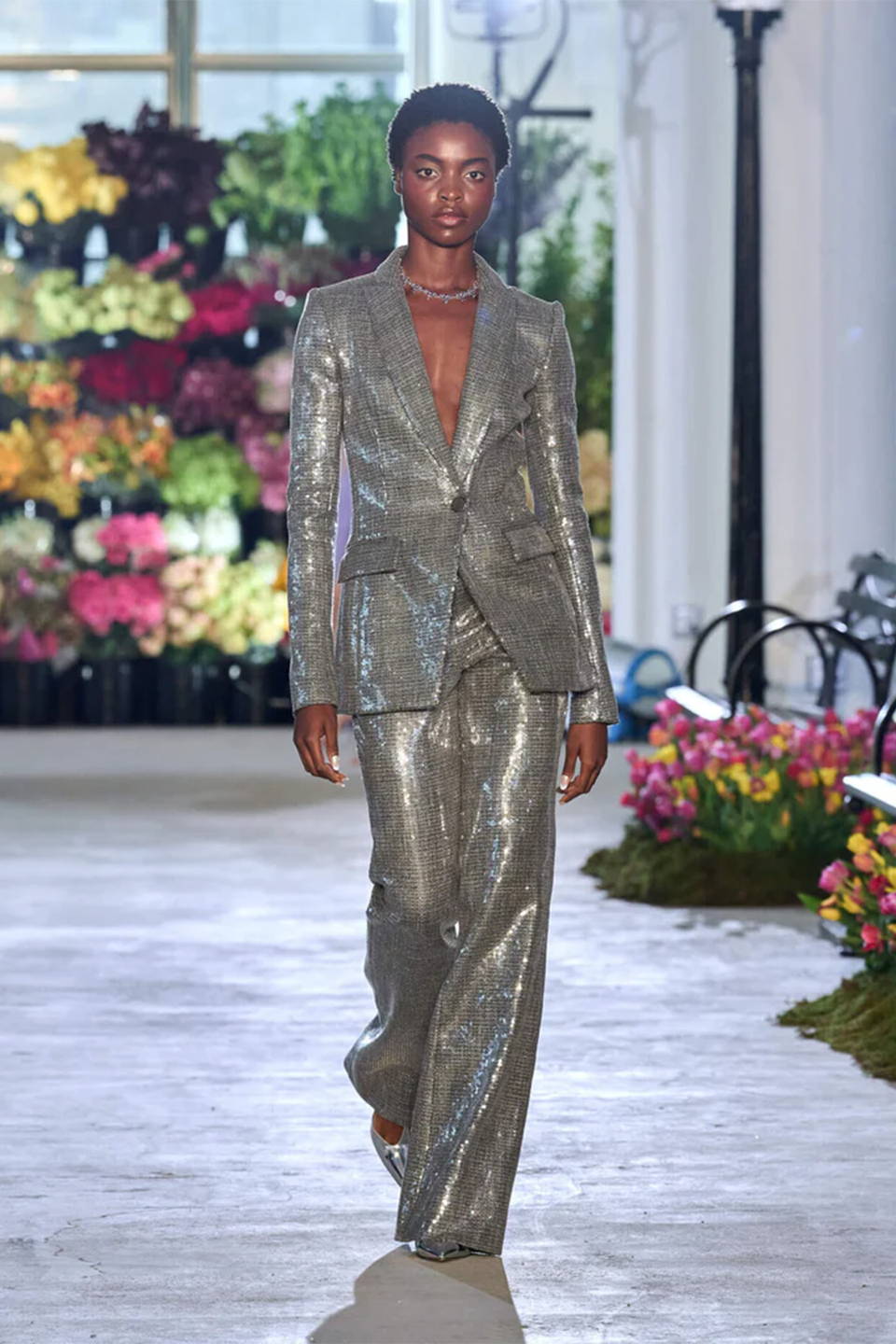 Image courtesy of Pamella Roland
When life gives you lemons- opt for lime- it's bolder and brighter than its citrus sibling and gives us a cheeky excuse to dabble in an 80's neon trend re-visit.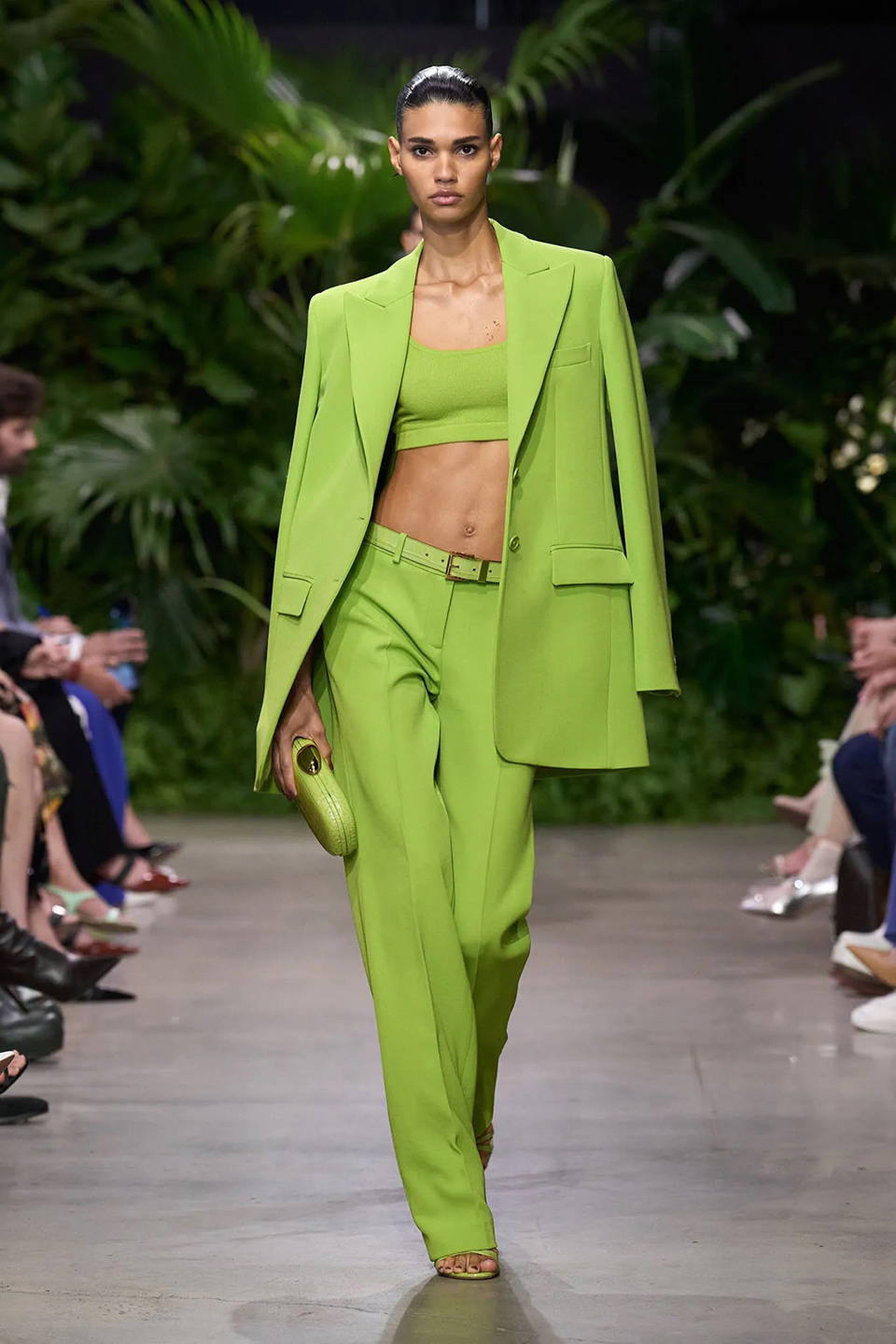 Image courtesy of Michael Kors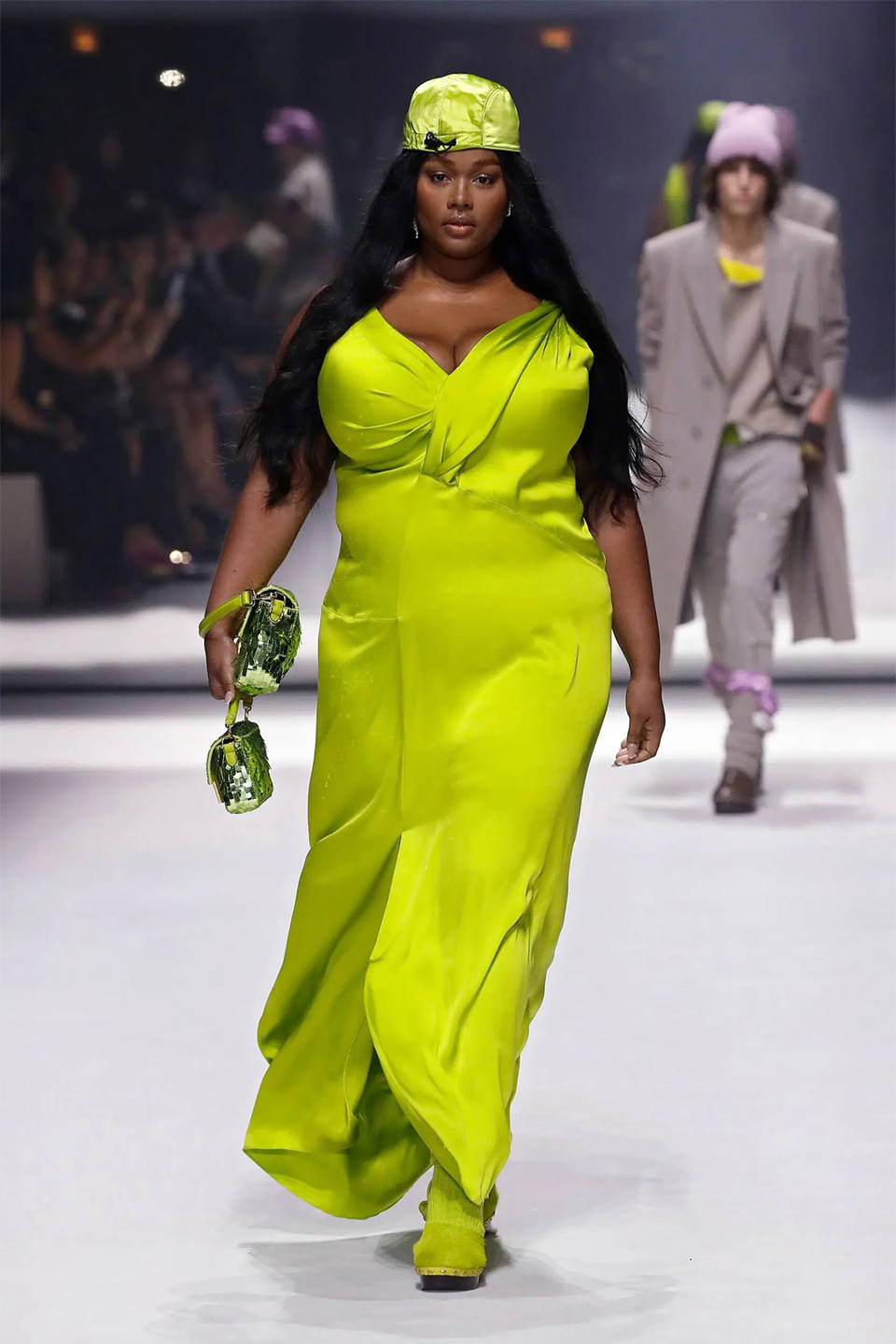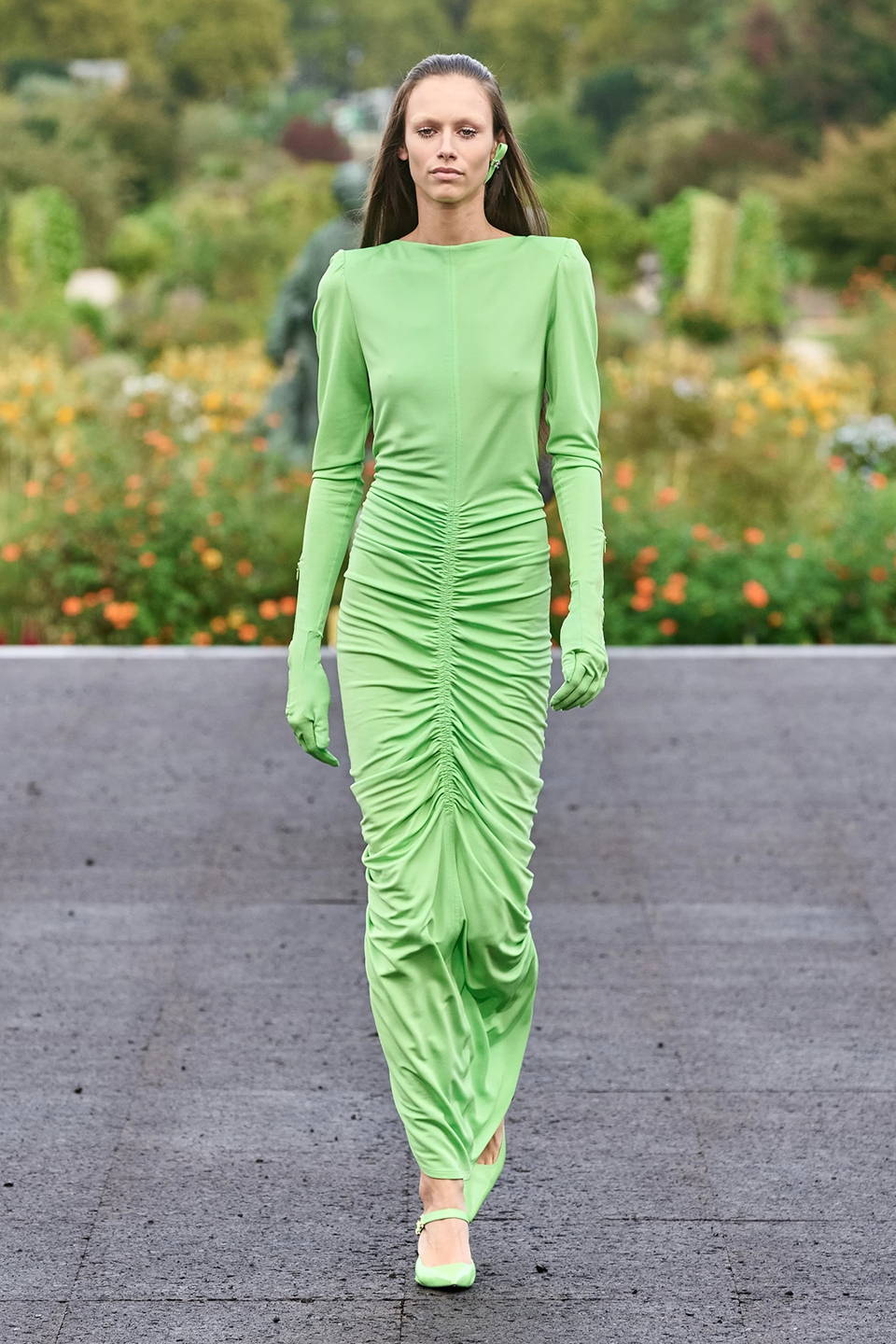 Image courtesy of Givenchy
High-shine in foil-like finishes, sequins and beading twinkled down the runway in floor-sweeping silhouettes and bold bustiers, giving the appearance of armour. From maxi to micro, all sequins are on trend this season. High-shine meets mermaid Barbie, with 'mermaid' actually making it onto the trend list this year.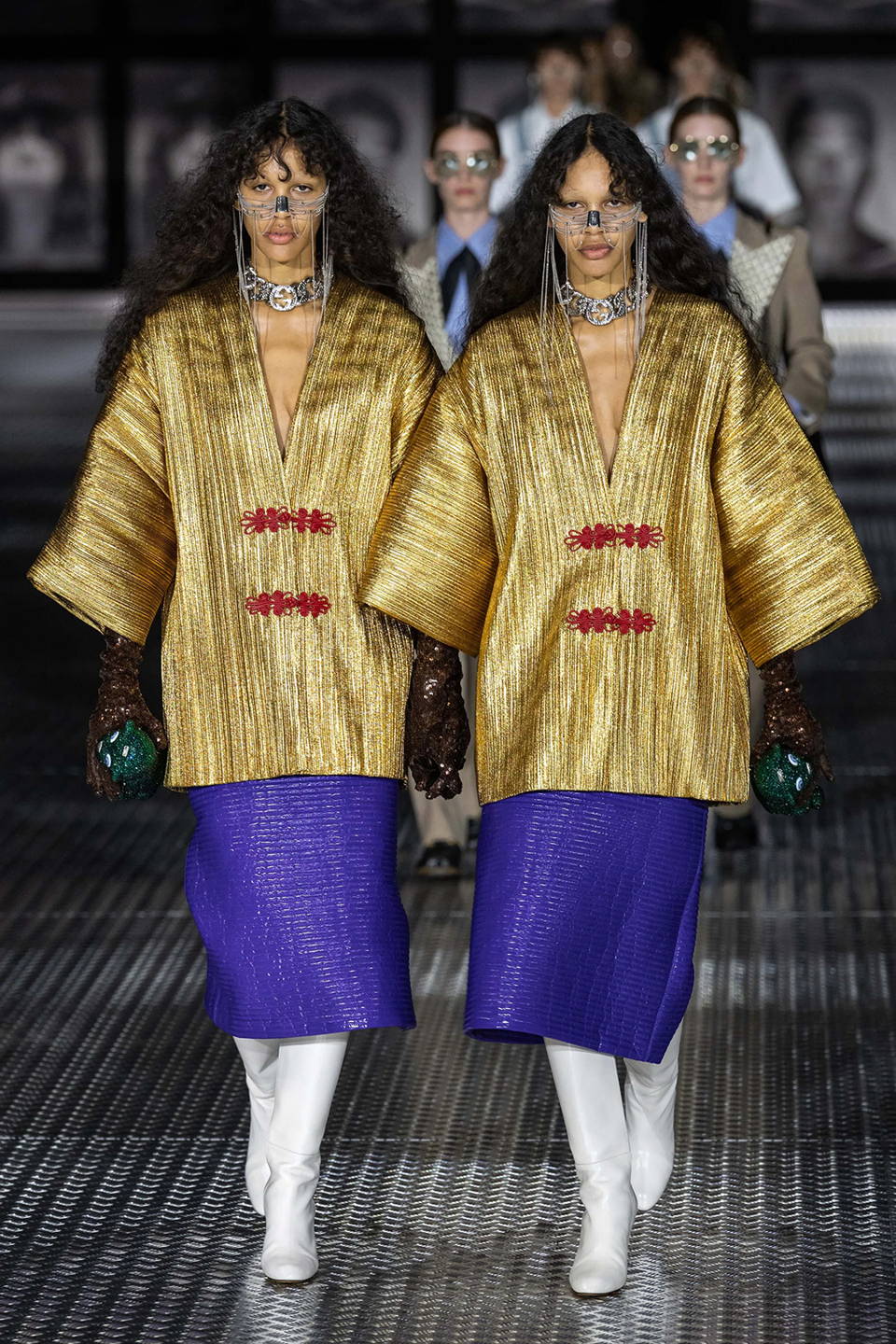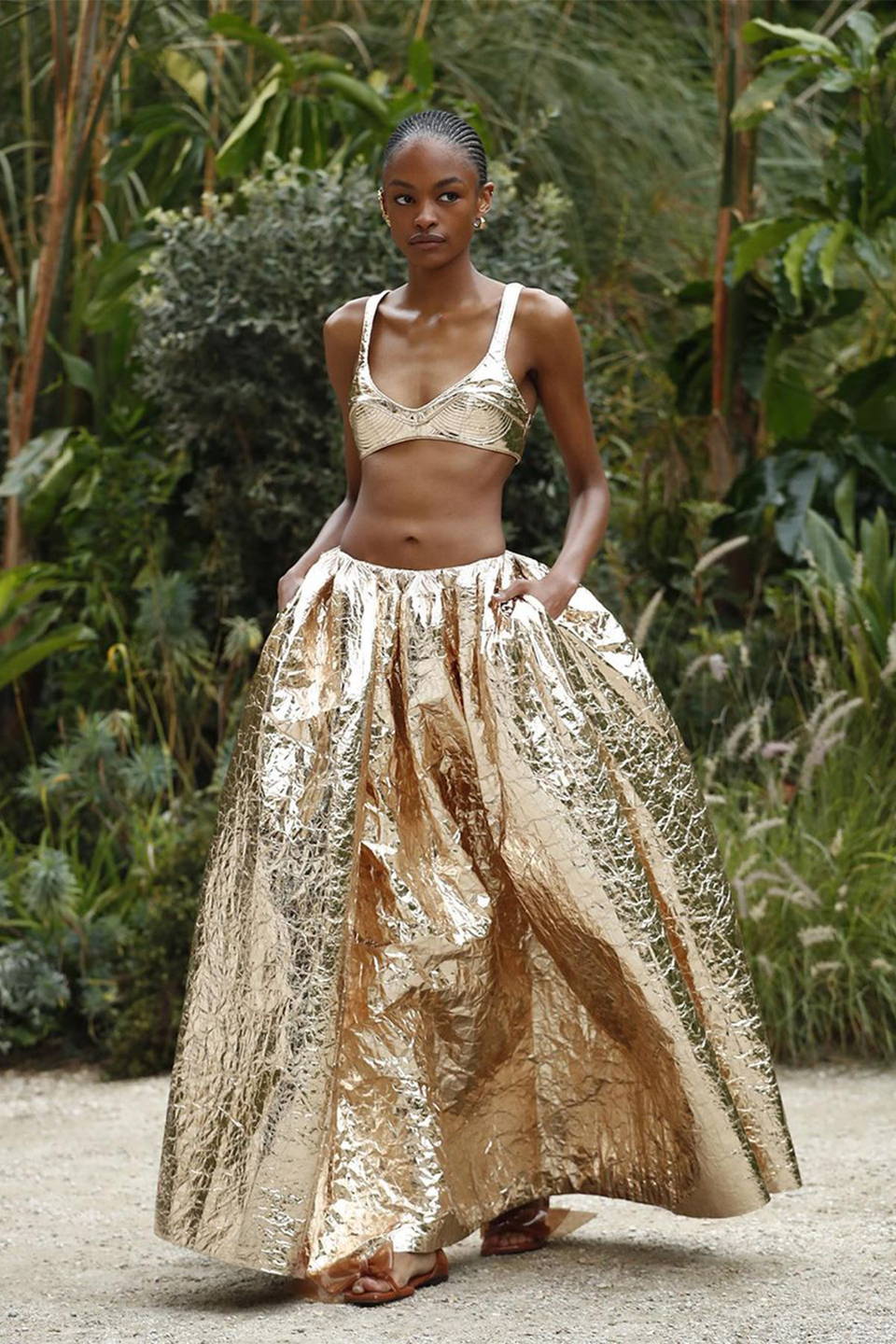 Image courtesy of Zimmermann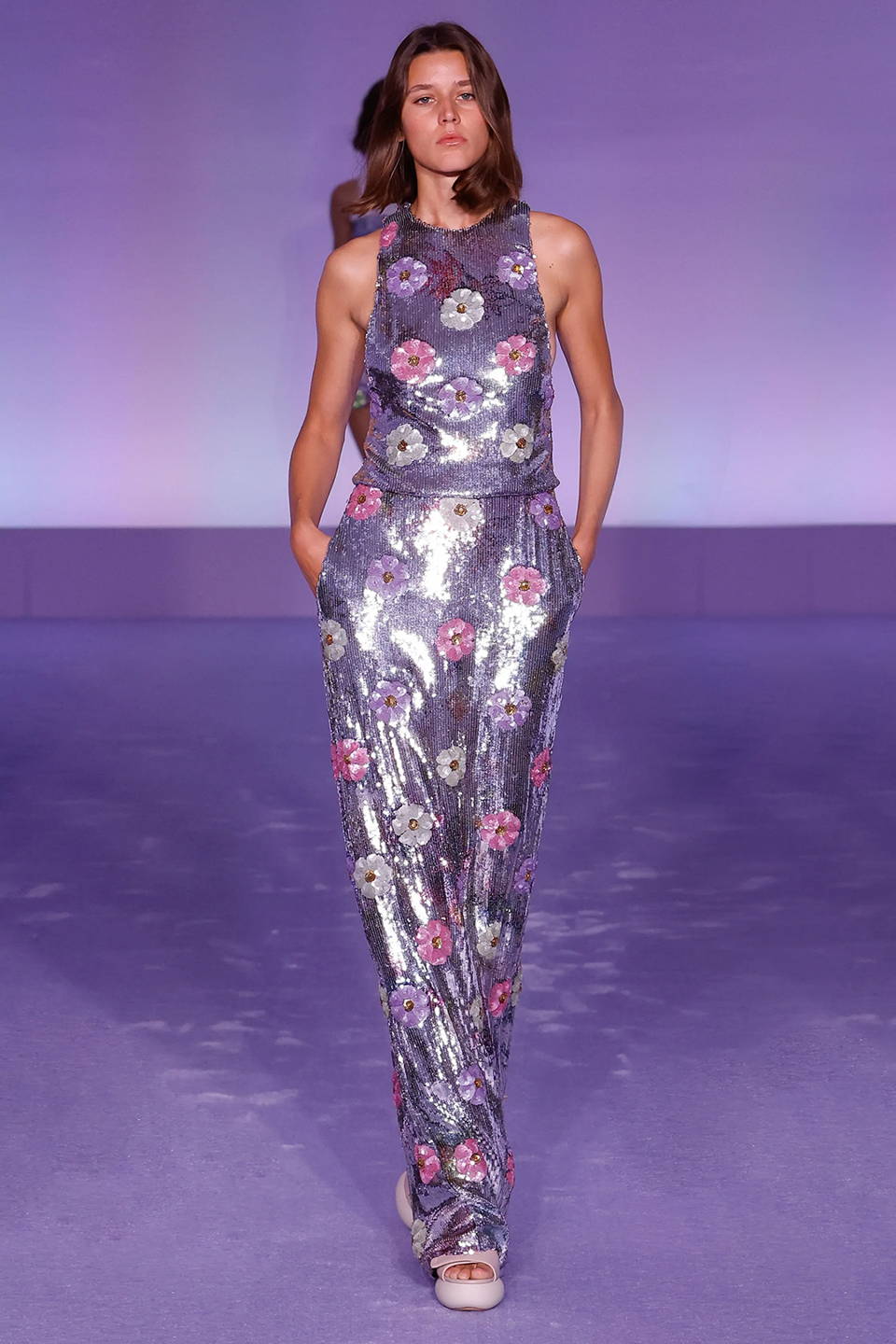 Image courtesy of Brandon Maxwell
There's nothing quite as eye-catching as head-to-toe-knife pleats. There's unmatched craftsmanship to the fabrication that spells sophistication.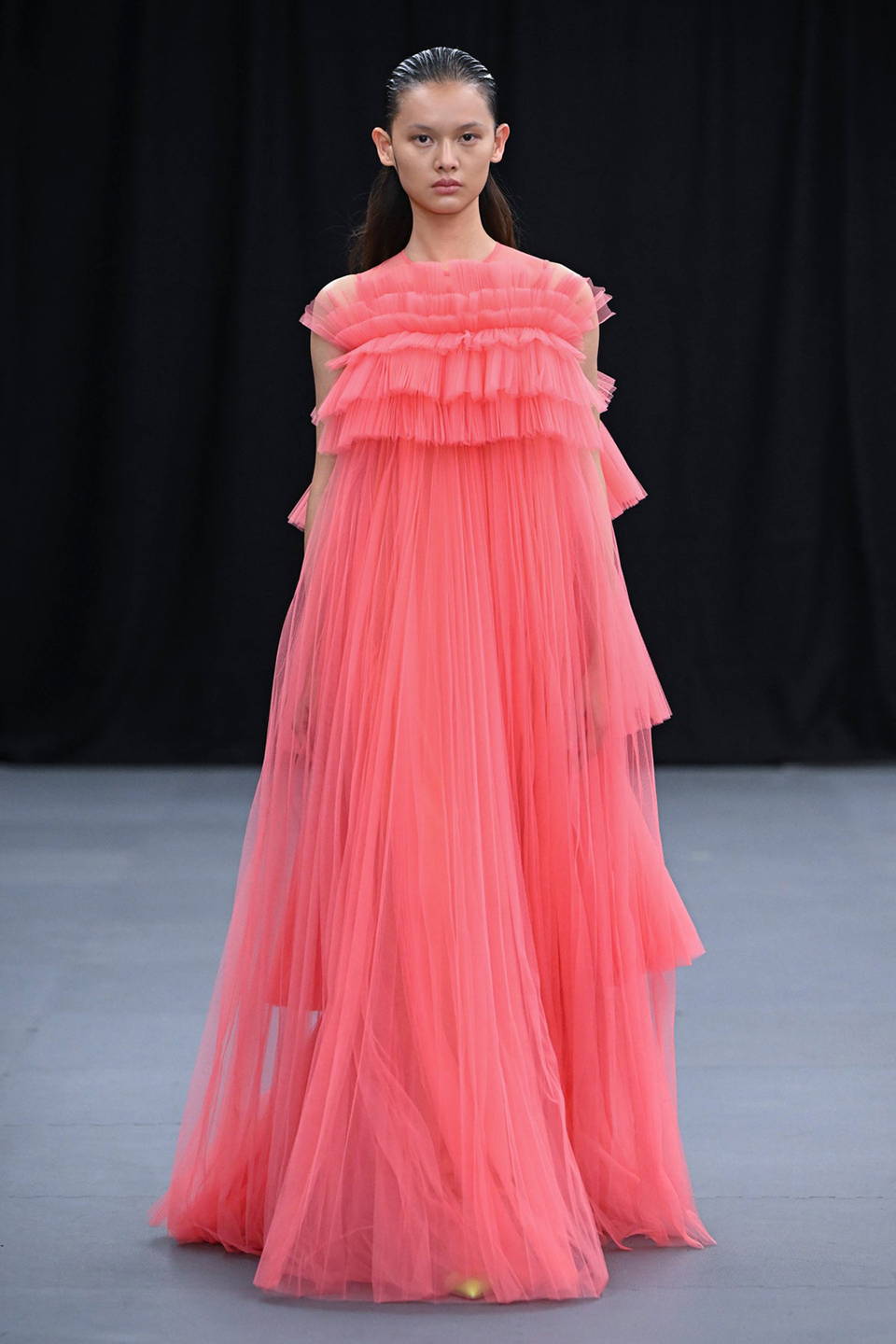 Image courtesy of Huishan Zhang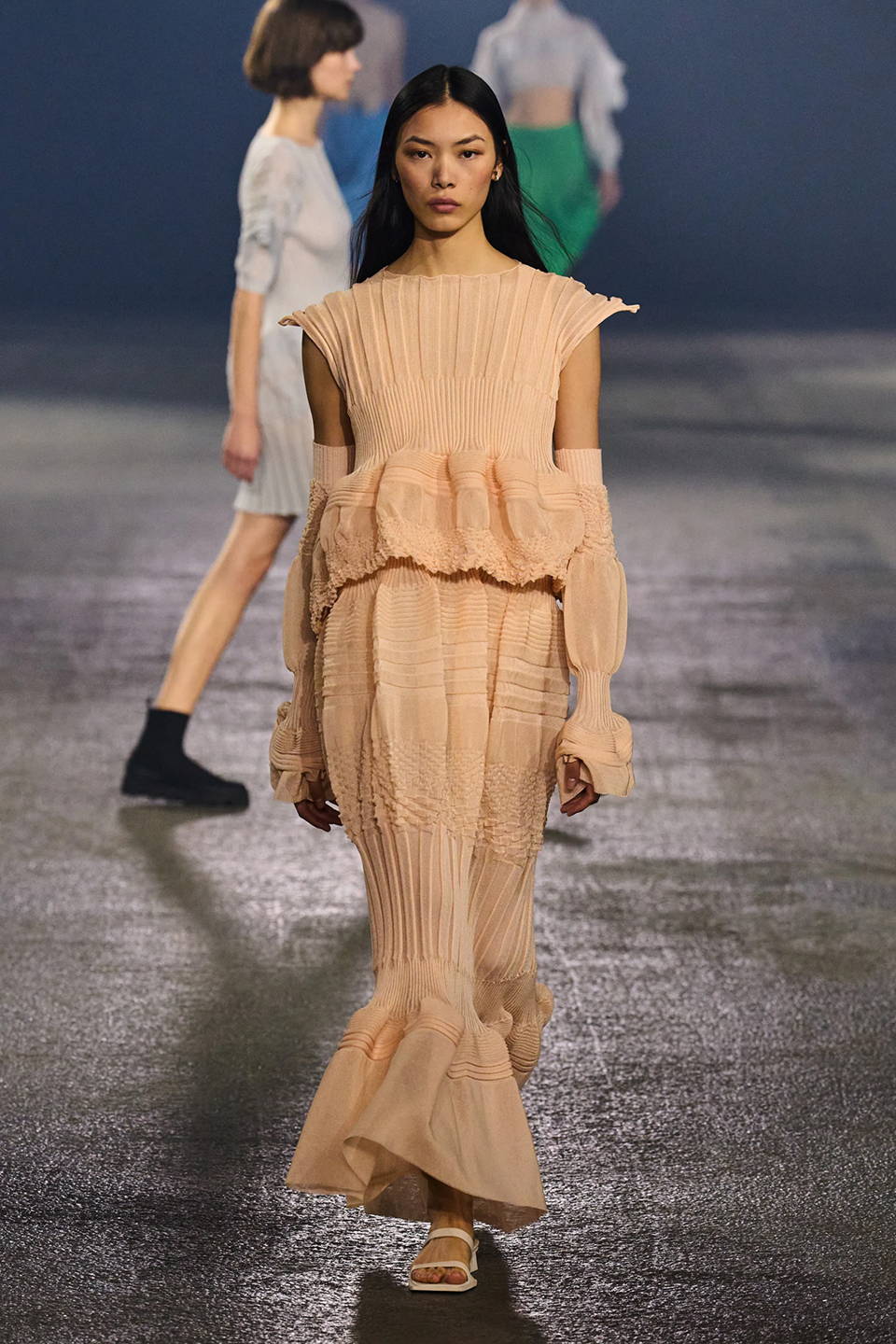 Image courtesy of Issey Miyake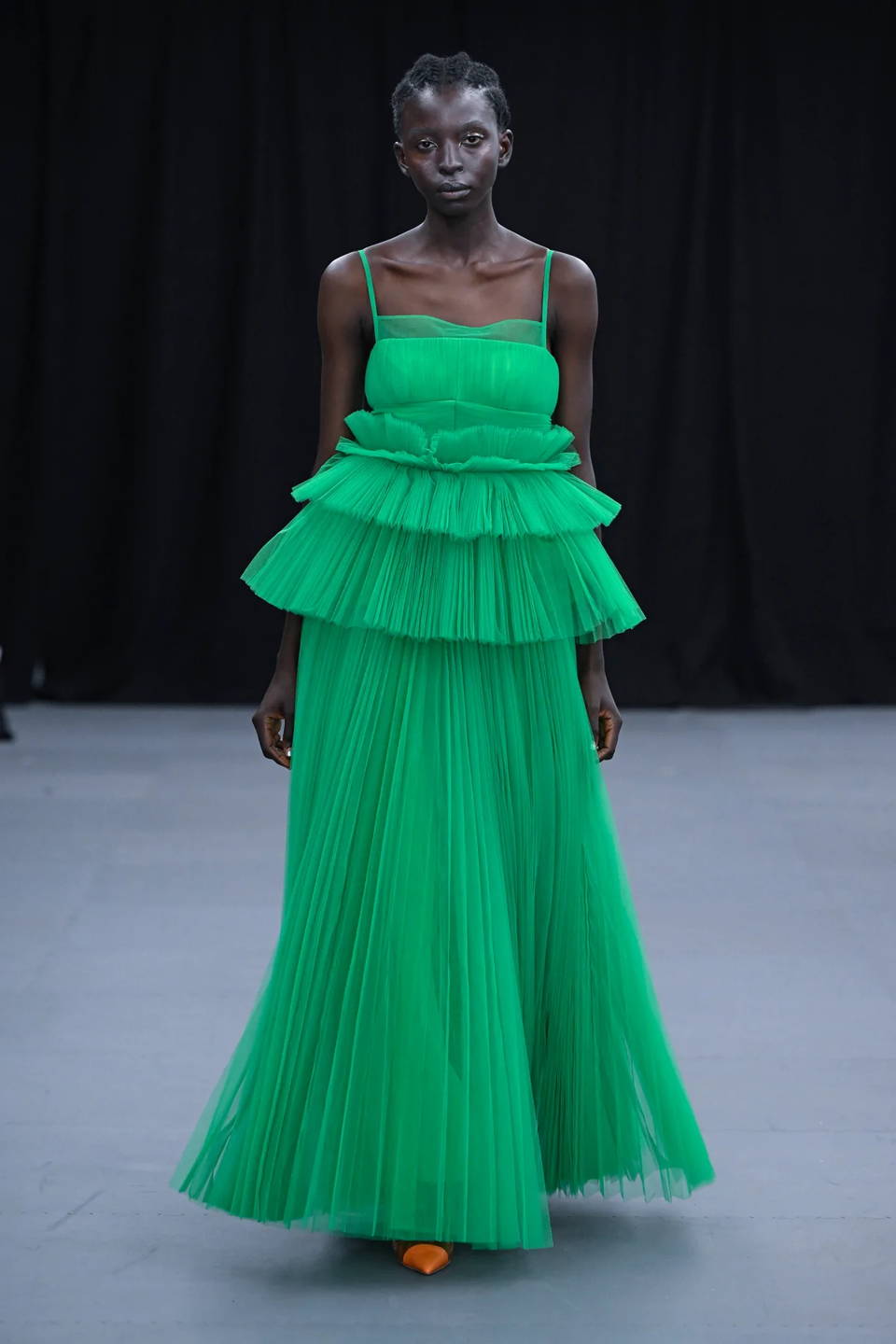 Image courtesy of Huishan Zhang
Sheer has gained back its popularity over the years, but this season it takes on a multitude of different forms with shimmery features and knitted fishnet-type fabrications.
Image courtesy of Miu Miu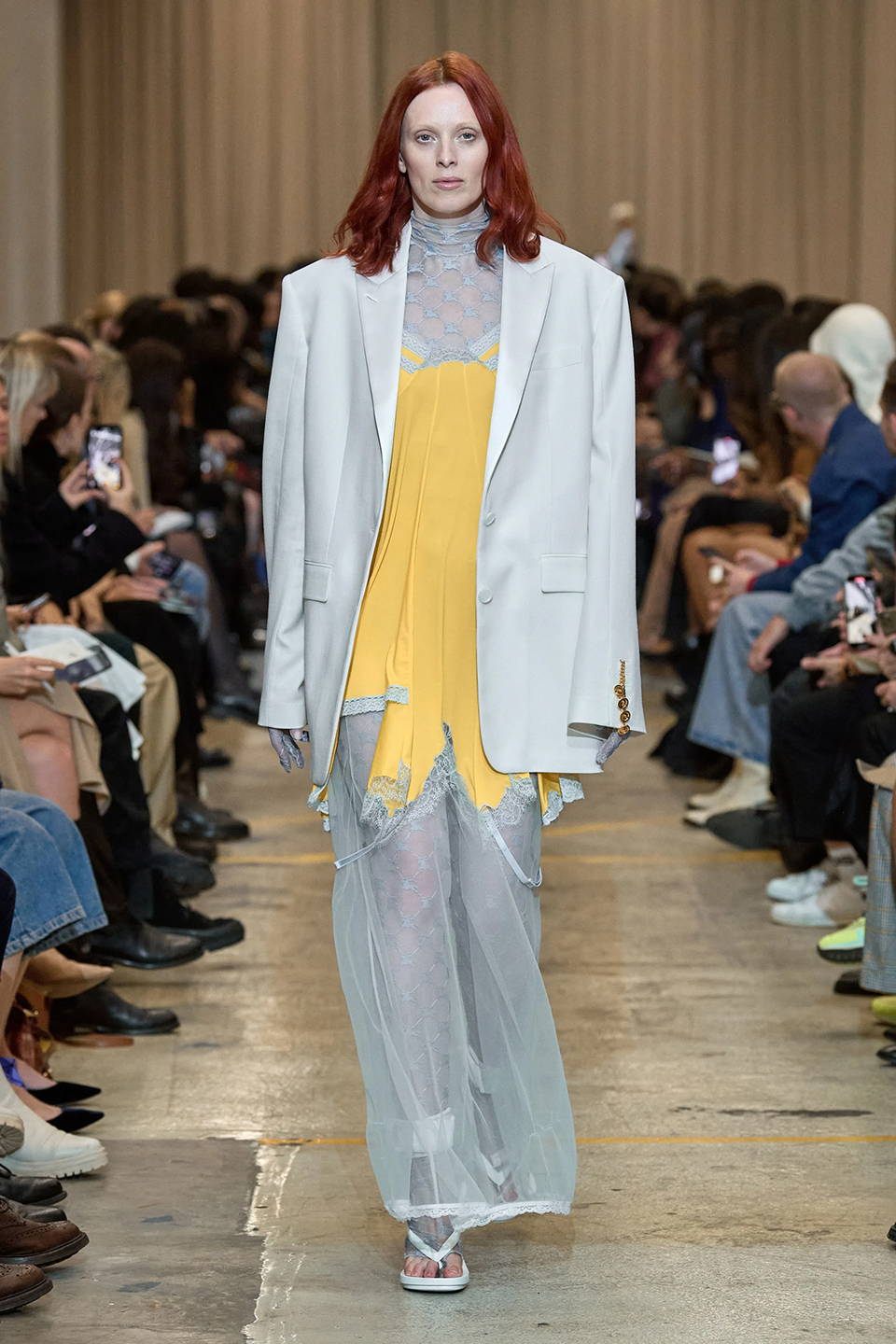 Image courtesy of Burberry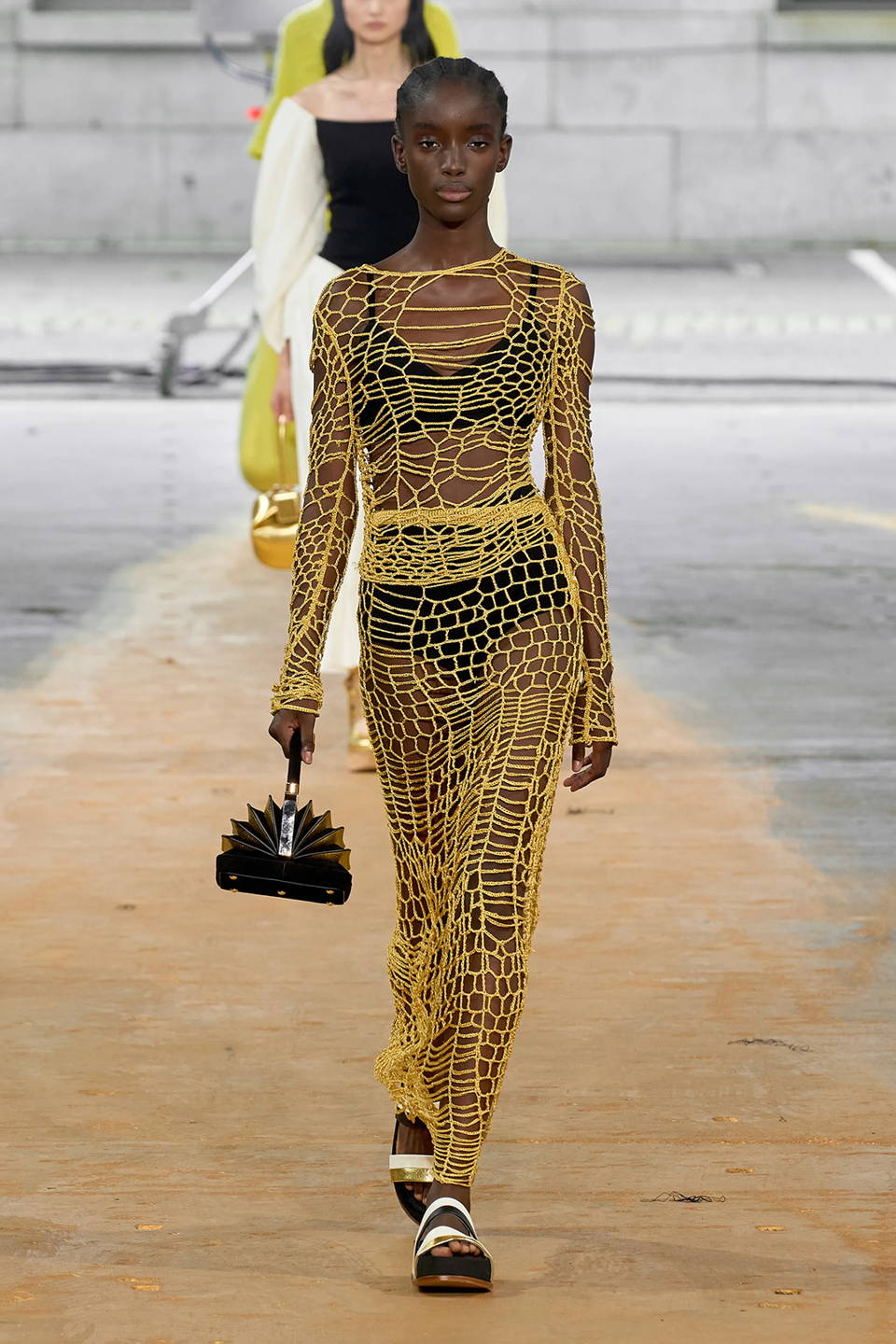 Image courtesy of Gabriela Hearst
Shimmy shake in this season's must-have fabrication. From fringe and tassel accents to head-to-toe-fringe, there's an unmatched glamour that these little strings of whimsy and elegance bring to the party.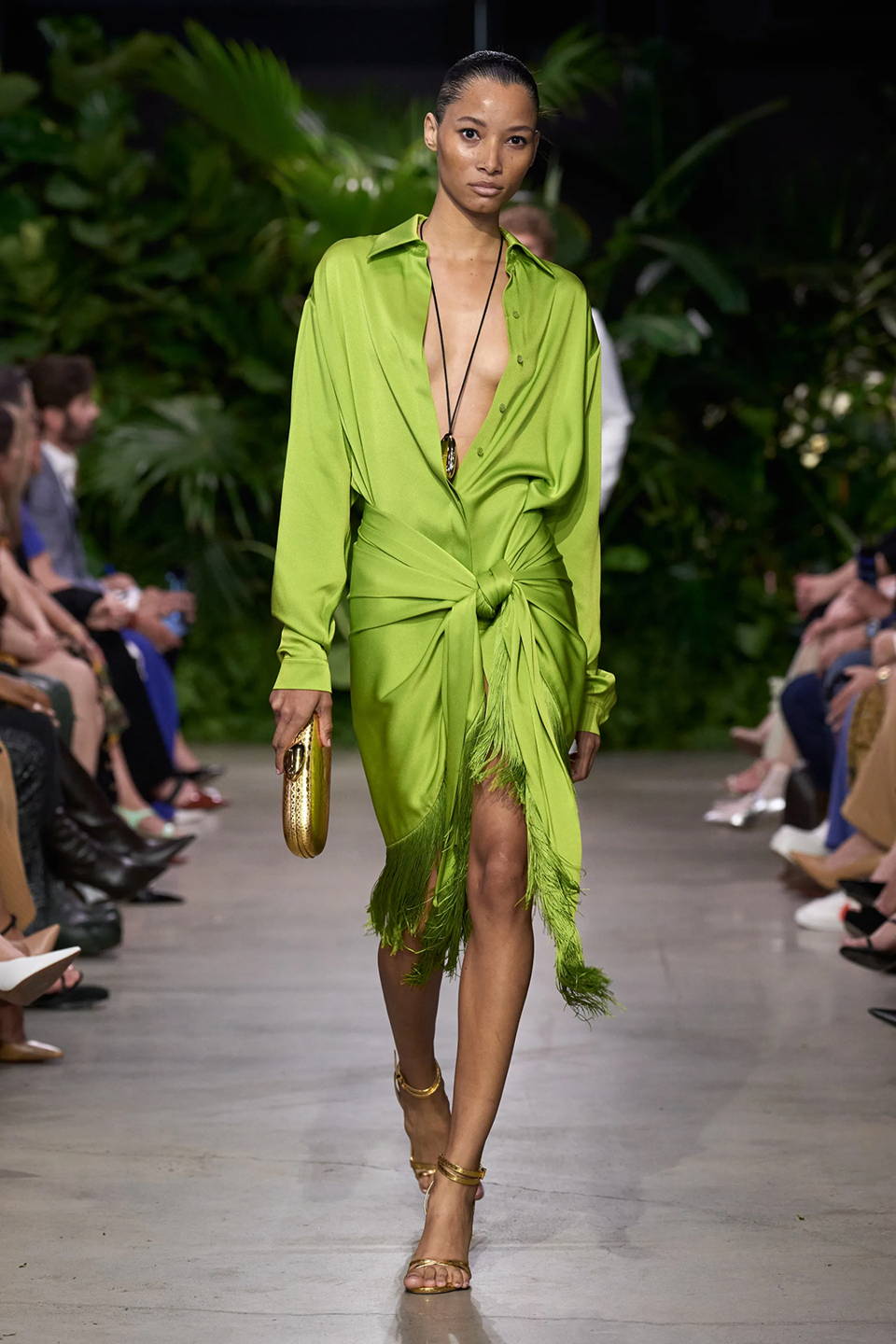 Image courtesy of Michael Kors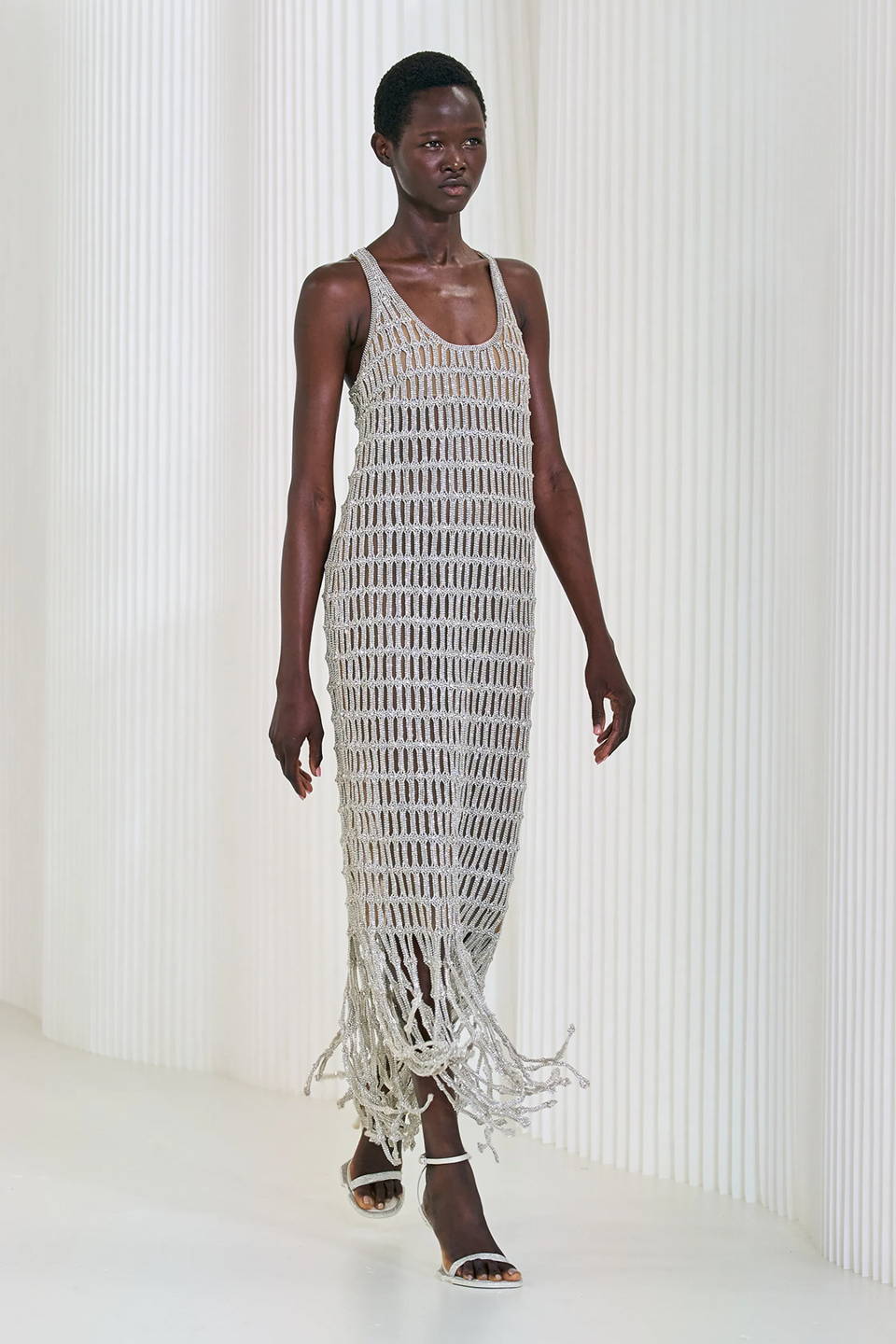 Image courtesy of Jonathan Simkhai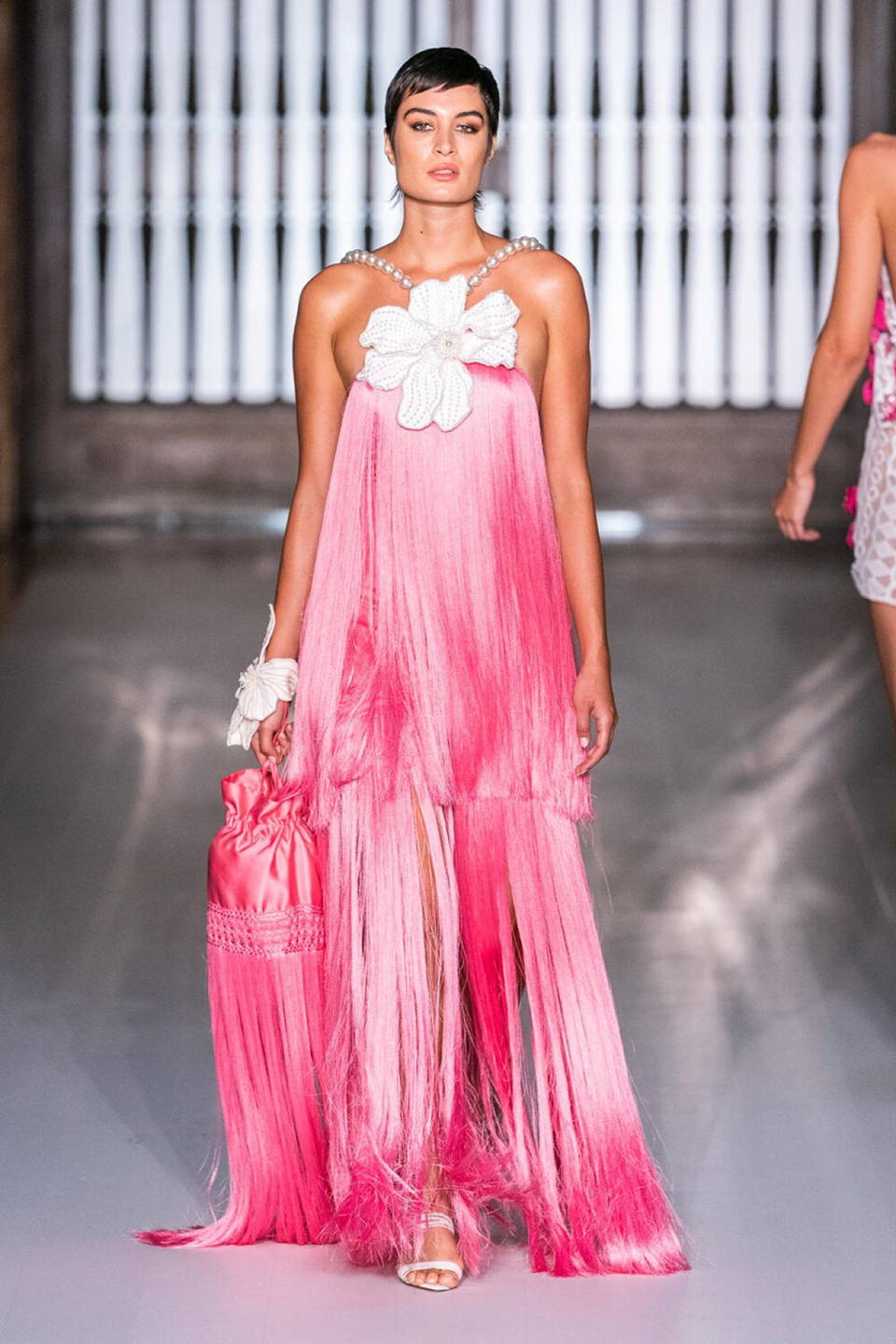 Cargo trousers reinvented. Designers such as Jonathan Simkhai, Fendi and Jill Sander ditched the hardened utilitarian fabrics and opted for delicate fabrics such as satin in a very welcomed juxtaposition.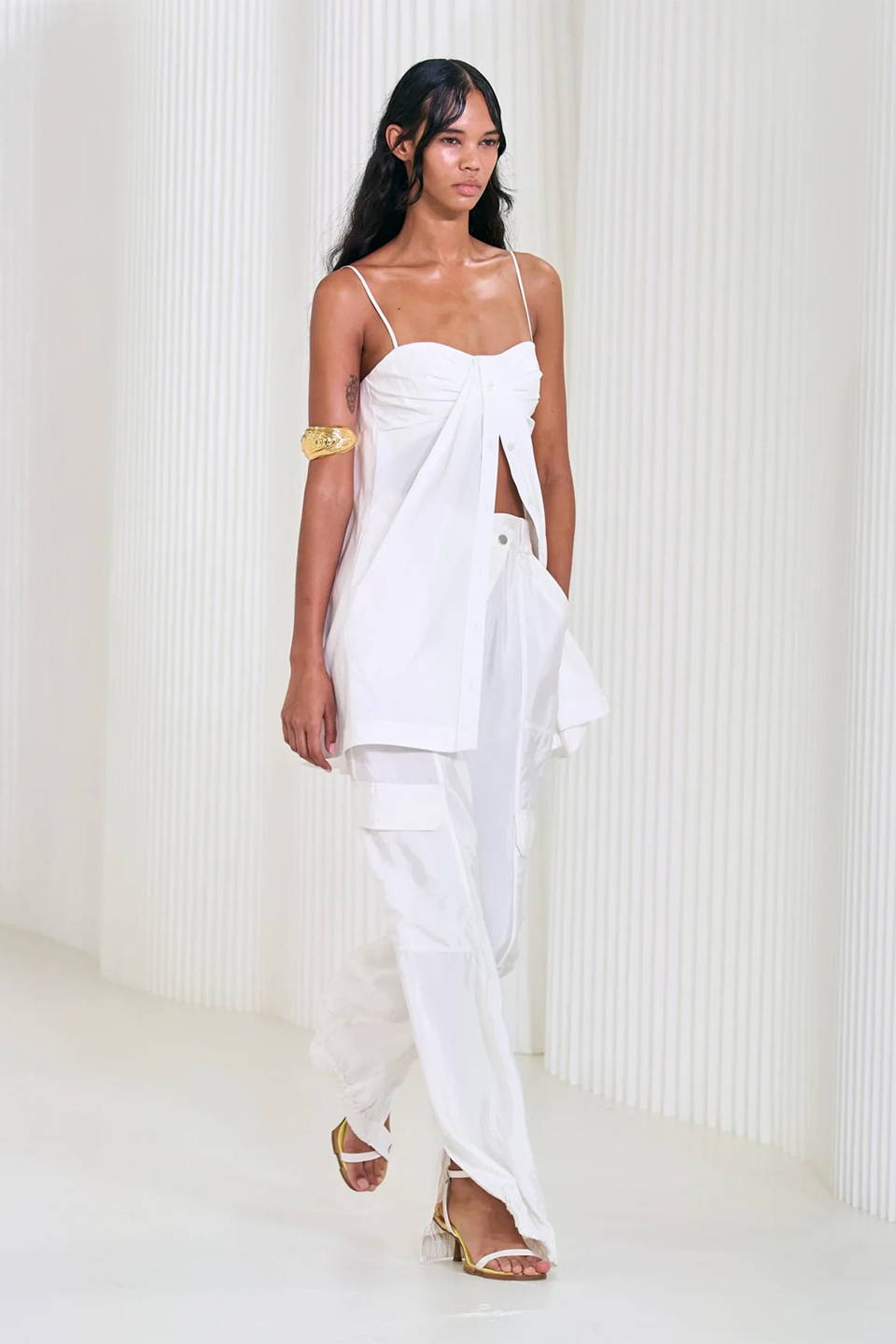 Image courtesy of Jonathan Simkhai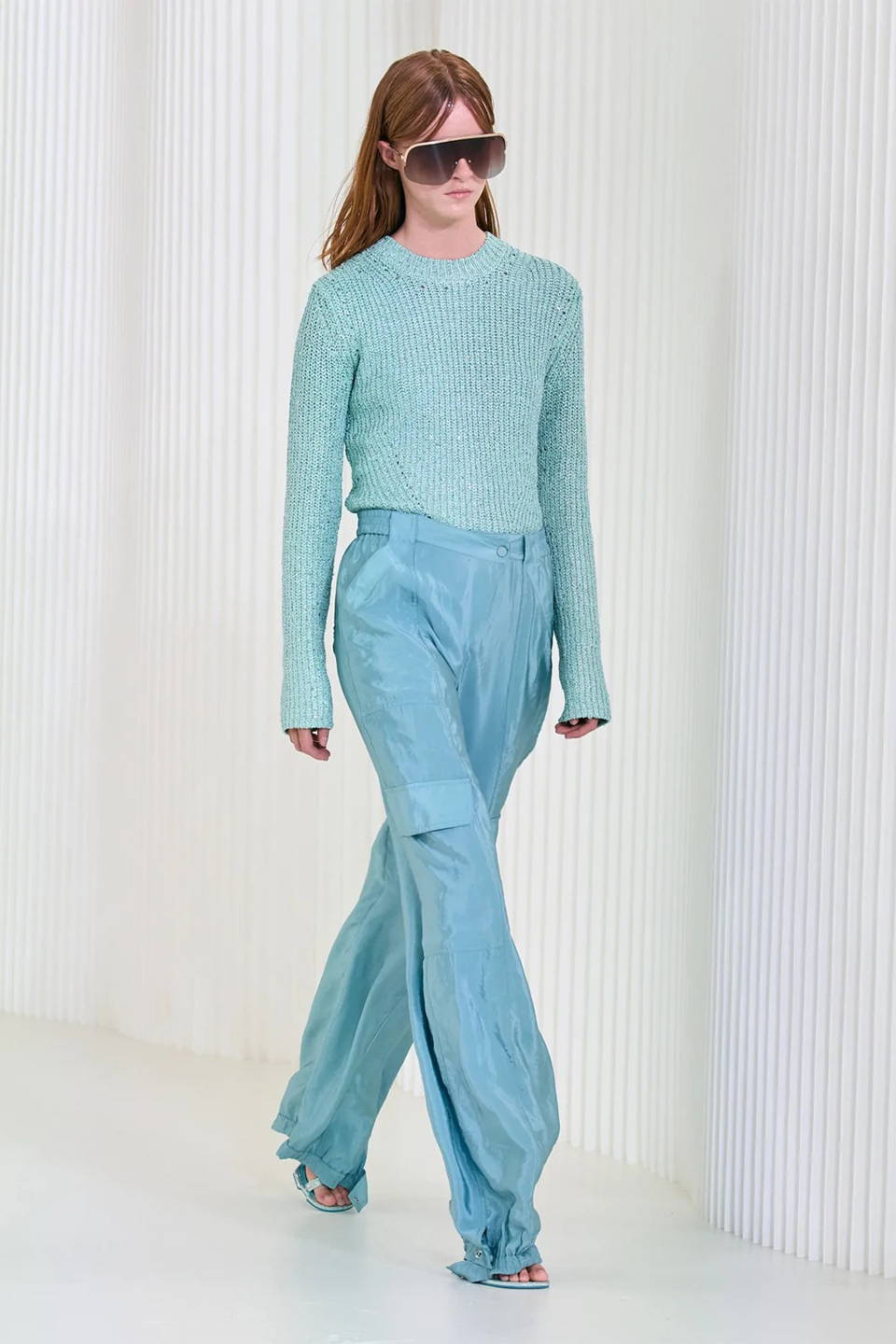 Image courtesy of Jonathan Simkhai
New York SS23 Fashion Week Pantone Trends
London SS23 Fashion Week Pantone Trends
Sign up to our newsletter
Stay up to date with the latest in sustainable luxury for the home, your style and your beauty regimen.