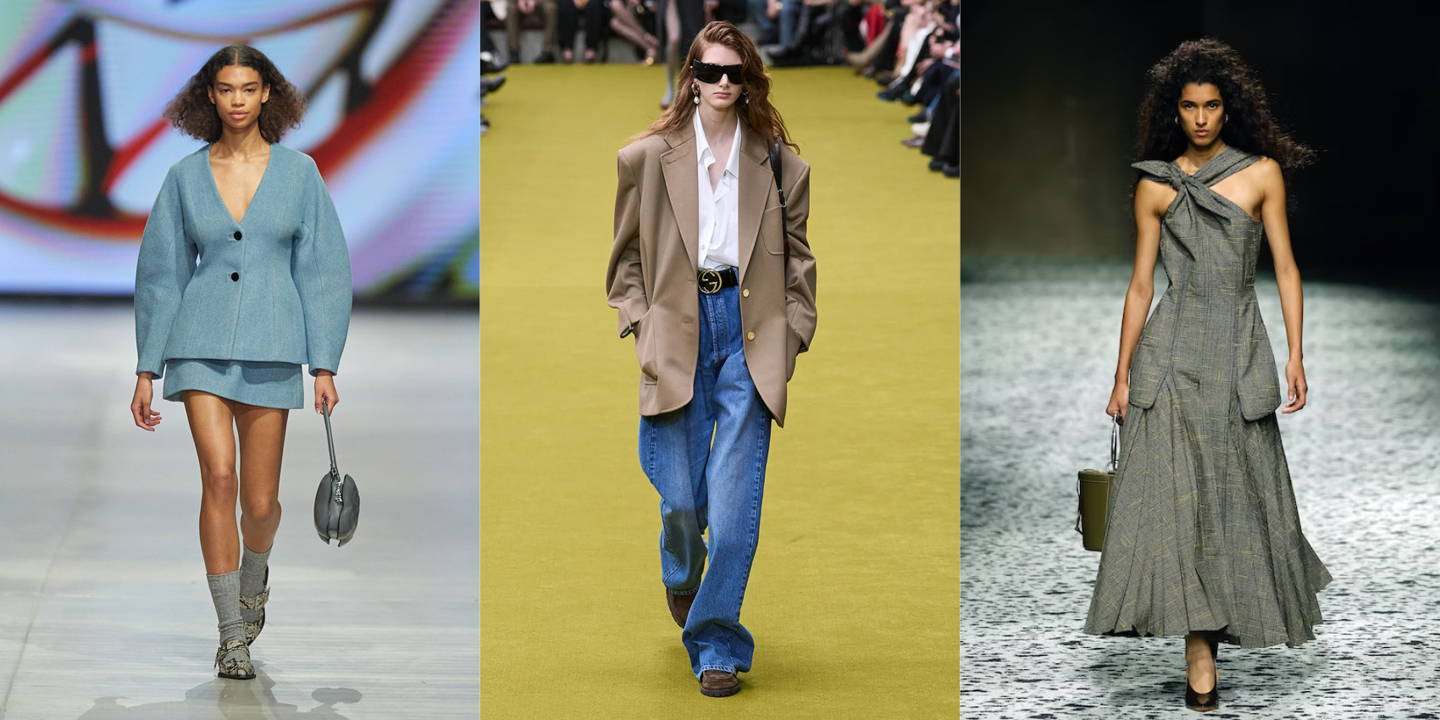 Images courtesy of Ganni, Gucci & Bottega Veneta

The ultimate guide to AW23 Fashion Week
A runway round-up from the world's fashion capitals
It may surprise you to know that the first official Fashion Week took place in New York during World War II. The year was 1943 and the political upheaval in Europe prevented American fashion buyers from travelling to Paris' which during those formative years, was the hotbed of global fashion. But the events of an intercontinental conflict could not deter avid industry veterans from setting the trends. So, driven by the steadfast conviction that the 'show must go on,' the powers that be prompted Eleanor Lambert, then the press director of the New York Dress Institute to host a fashion week extravaganza that brought the American dream to the catwalk.
What followed was the burgeoning of an industry that spread to the cities around the world which have become synonymous with fashion. This year Fashion Week put on its 80th rendition, with the biggest names in fashion showcasing their latest designs for the AW23 season. Let's take a look at some of the looks that turned heads.
Style, but make it sustainable
Copenhagen Fashion Week | 31 January 31 – 03 February
You can't talk about this year's Copenhagen Fashion Week without talking about the sustainability action plan, a framework that vets brands according to their compliance with 18 requirements. These requirements cover 6 key areas: strategic direction, design, smart material choices, working conditions, consumer engagement and show production. The plan, which was formulated in 2020 was rolled out as a series of pilot projects, with several of the country's fashion authorities embracing sustainable change.
This year, the sustainable action plan came into full implementation, with only one brand not meeting all 18 requirements. According to these criteria, brands had to show that at least half of their collection was made from certified, upcycled or recycled materials. Their supply chains were also scrutinised, with industry regulators demanding a new level of transparency at each stage of the production process.
2023 CFW marks the first event of its kind to embrace these newly set industry standards and set the benchmark for the rest of the world. According to one reporter, backstage at CFW was abuzz with talk about certifications, deadstock, ethical manufacturing processes and fashion's contribution to climate change.
With global warming taking effect and electricity prices in the Nordics soaring to new heights, designs straddled the line between a 'yearning for snow' and an emphasis on staying warm. This translated into sumptuous, teddy-bear textures and shearling outerwear as well as pieces that drew inspiration from the ice-capped Nordic slopes. Winter came alive on the runway this year, demonstrating that just because nature is going into hibernation, it doesn't mean your fashion sense has to follow suit.
Here are some of the looks we loved: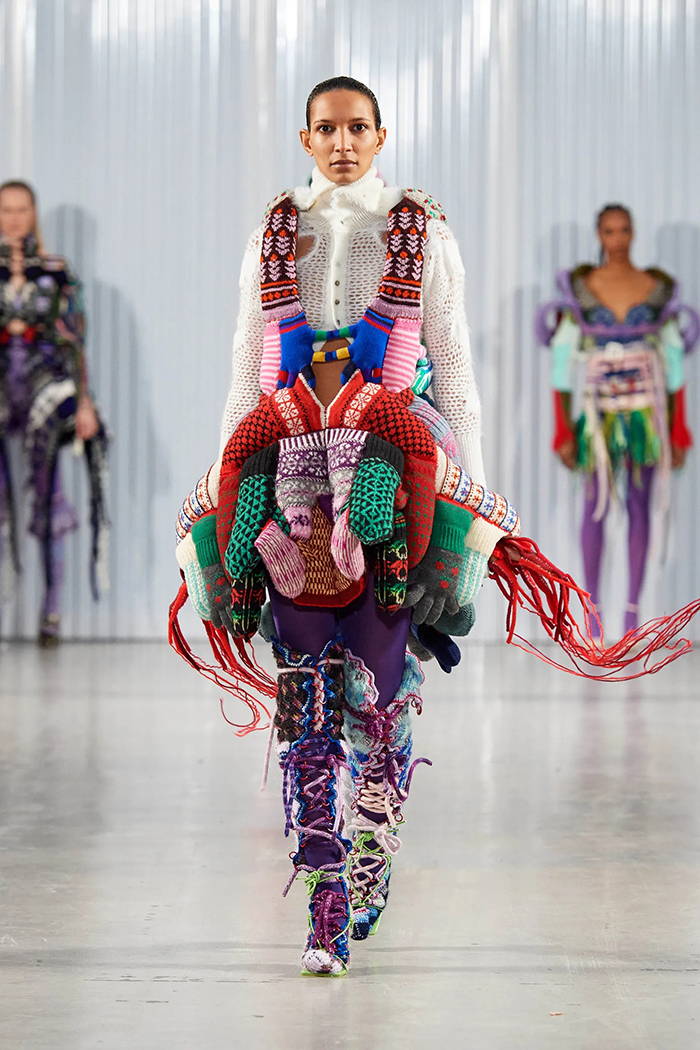 Sasha Heinsaar for ALPHA | Photo: James-Cochran / Courtesy of ALPHA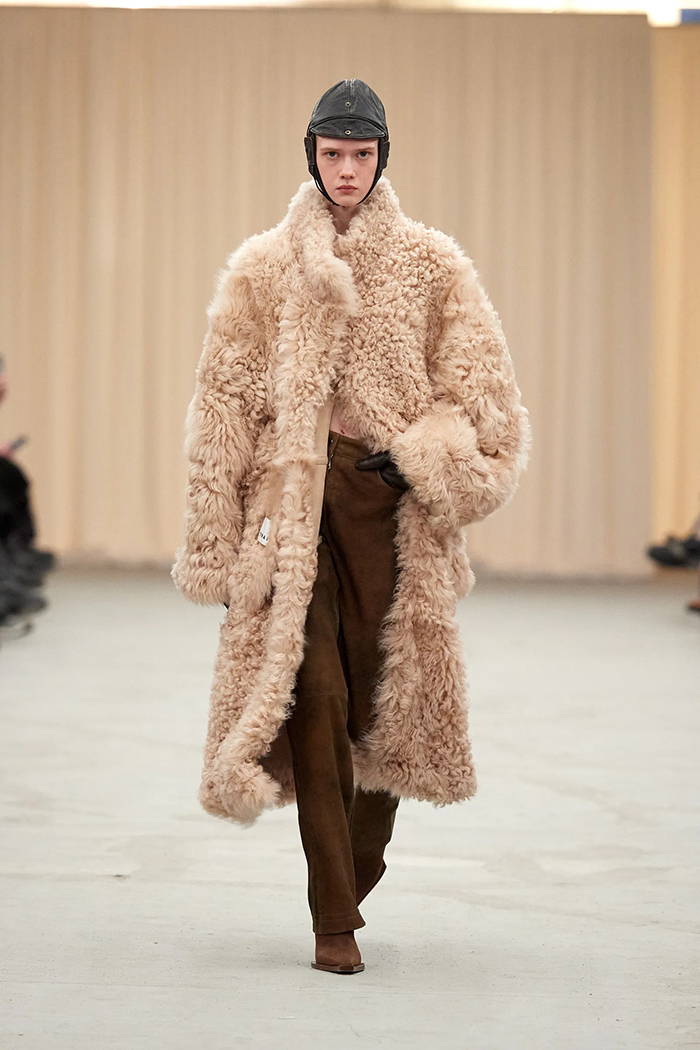 REMAIN | Photo: James Cochrane / Courtesy of CPHFW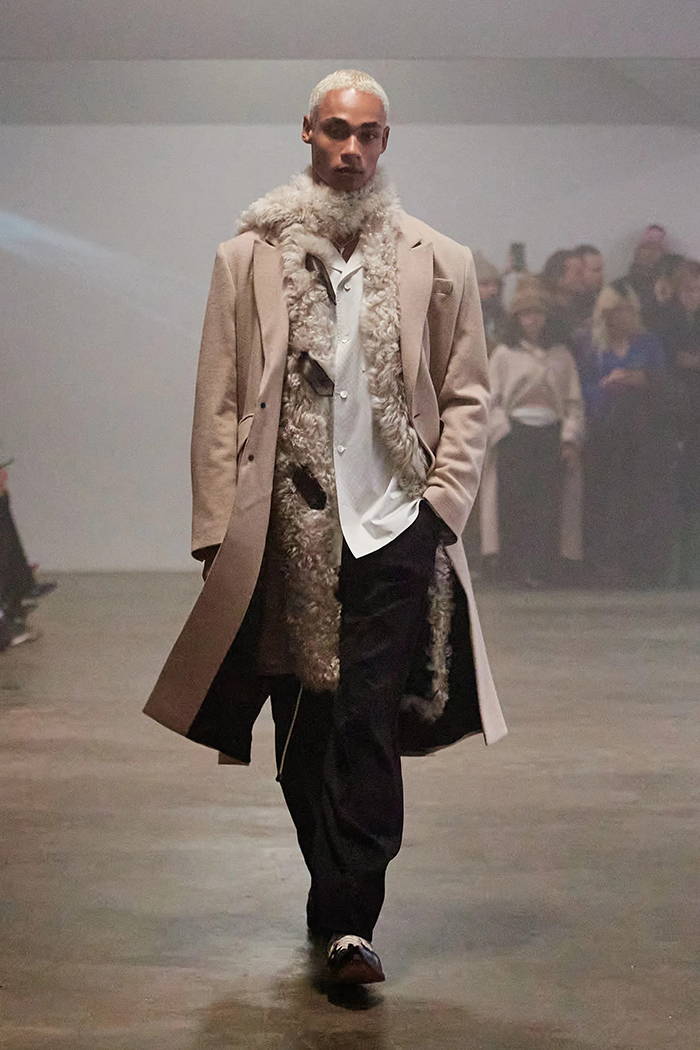 Wood Wood | Photo: James Cochrane / Courtesy of CPHFW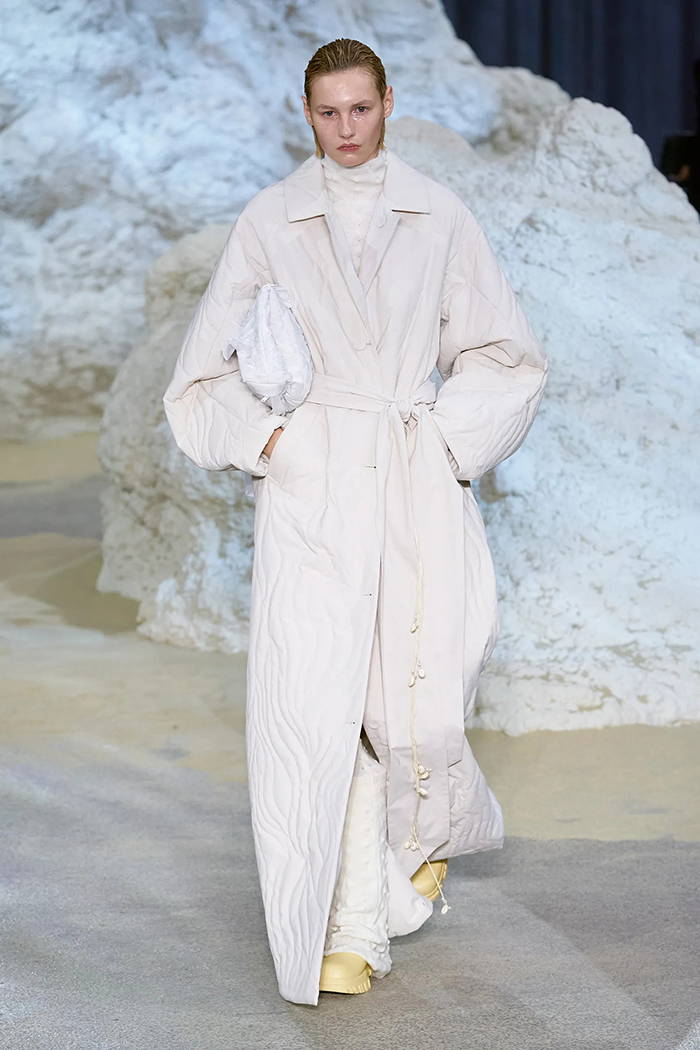 Holzweiler | Photo: Andrea Adriani / Gorunway.com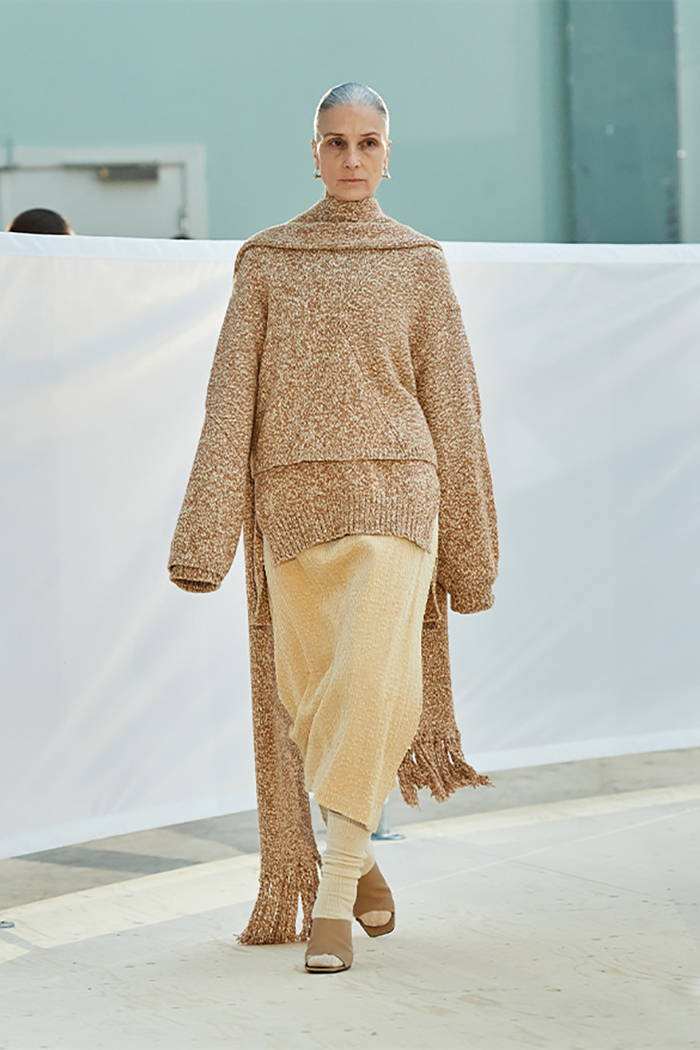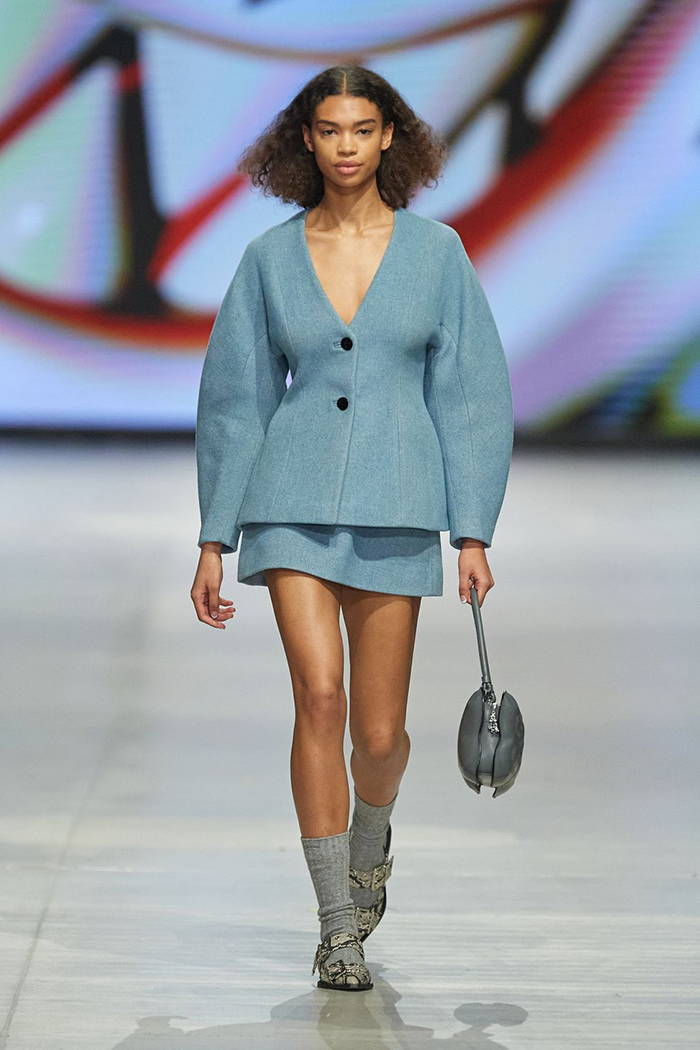 Ganni | Courtesy of CPHFW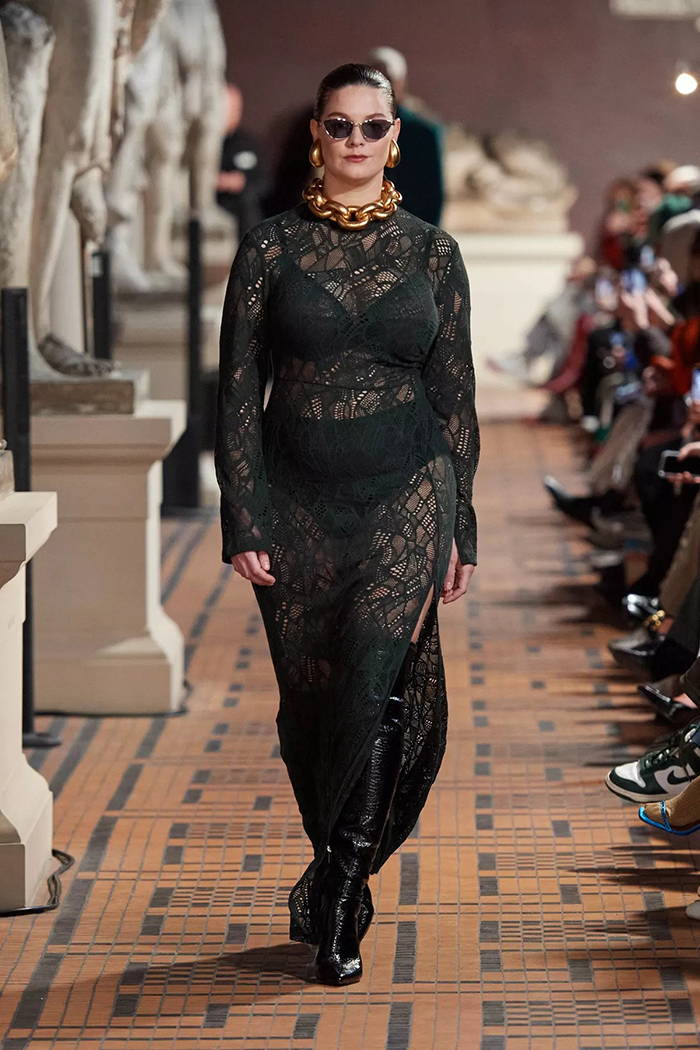 Gestuz | Courtesy of CPHFW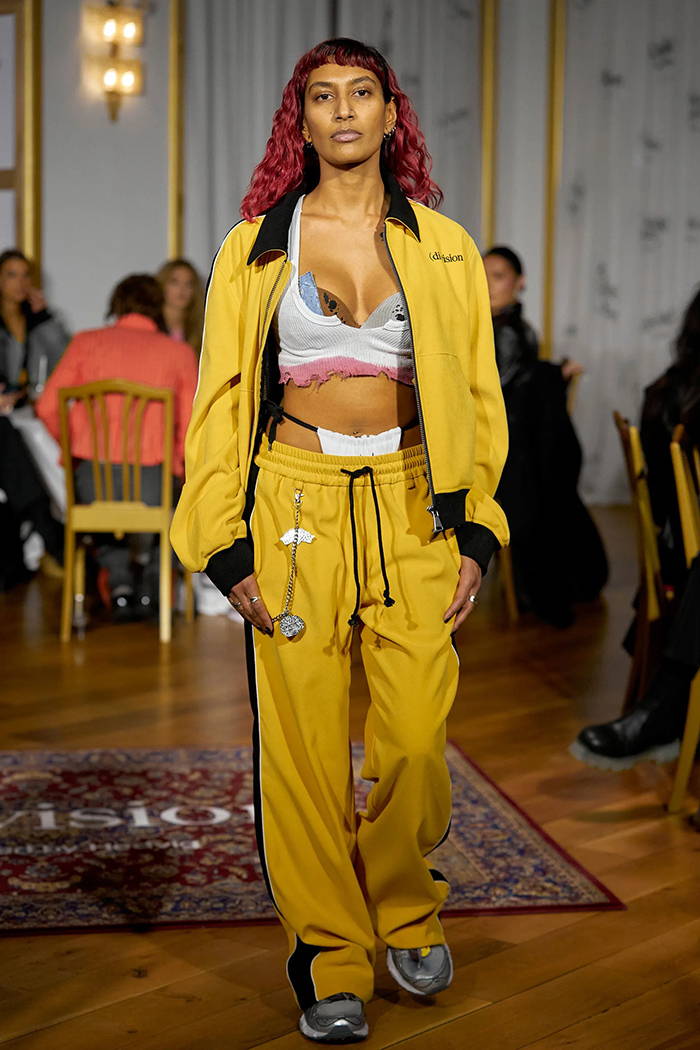 (di)vision | Photo: Andrea Adriani / Gorunway.com
Back to basics in the Big Apple
New York Fashion Week | 10 February – 15 February

Editors sent out mixed reviews on this year's New York Fashion Week. It seemed to have been a show that was 'everything to everyone,' with different silhouettes appealing to different design tastes and preferences. The consensus however, was that fashion in AW23 will be pared down compared to its predecessor.
The season saw the post-pandemic aesthetic coming to the fore, with fashion psychologists linking the decidedly minimalist appeal of some of the crowd favourites with the global return to the 'new normal.' Last year, in the immediate aftermath of COVID19, fashion took its revenge on lockdown restrictions that put it in the loungewear corner. We saw metallics making a reappearance with dramatic platform heels taking the stage, accompanied by the return of the classic mini skirt and bandana top. Everything about post-pandemic fashion said "look at me."
This season, many of NYFW's top designers brought fashion back to basics, with a pragmatic take on style. But, just because fashion went pragmatic doesn't mean it couldn't also be posh. And so this year we saw the rise of the tailored co-ord, contemporary flair combined with vintage accents and suiting staples that will level up your office look.
These were some of our top picks:
Brandon Maxwell | Photo: Victor VIRGILE / Gamma-Rapho via Getty Images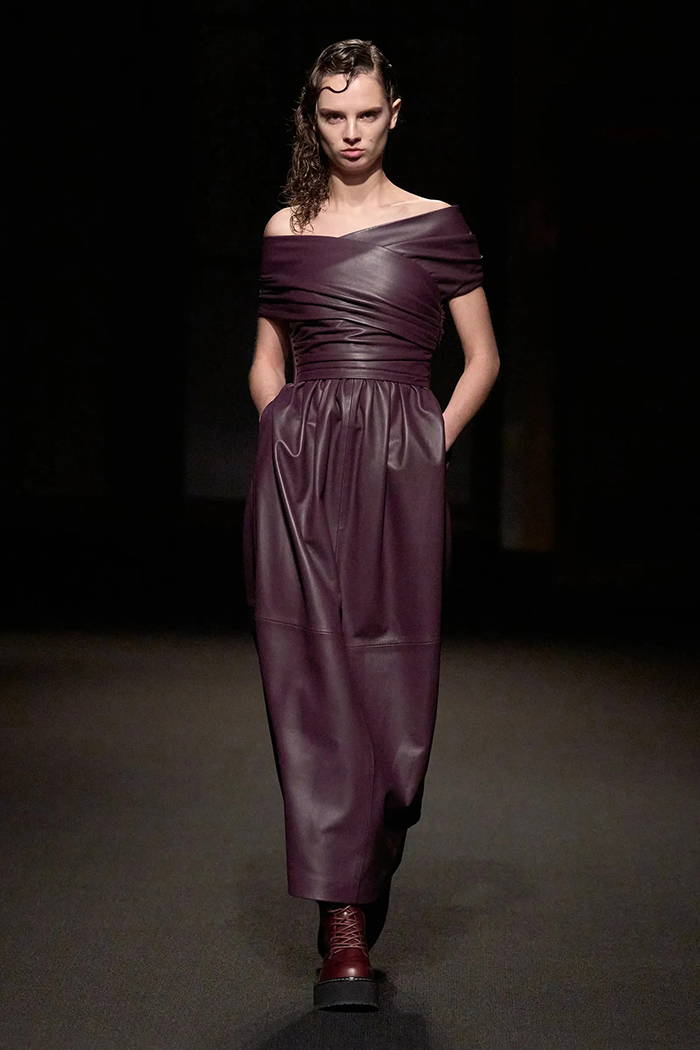 Altuzarra | Courtesy Teen Vogue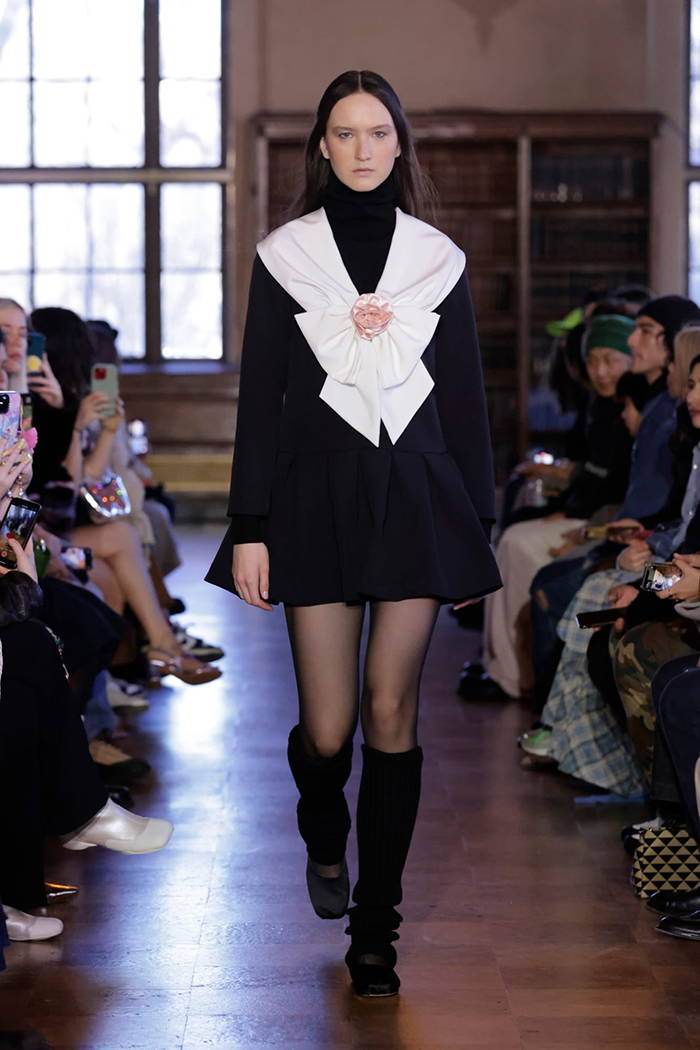 Sandy Liang | Photo: Imaxtree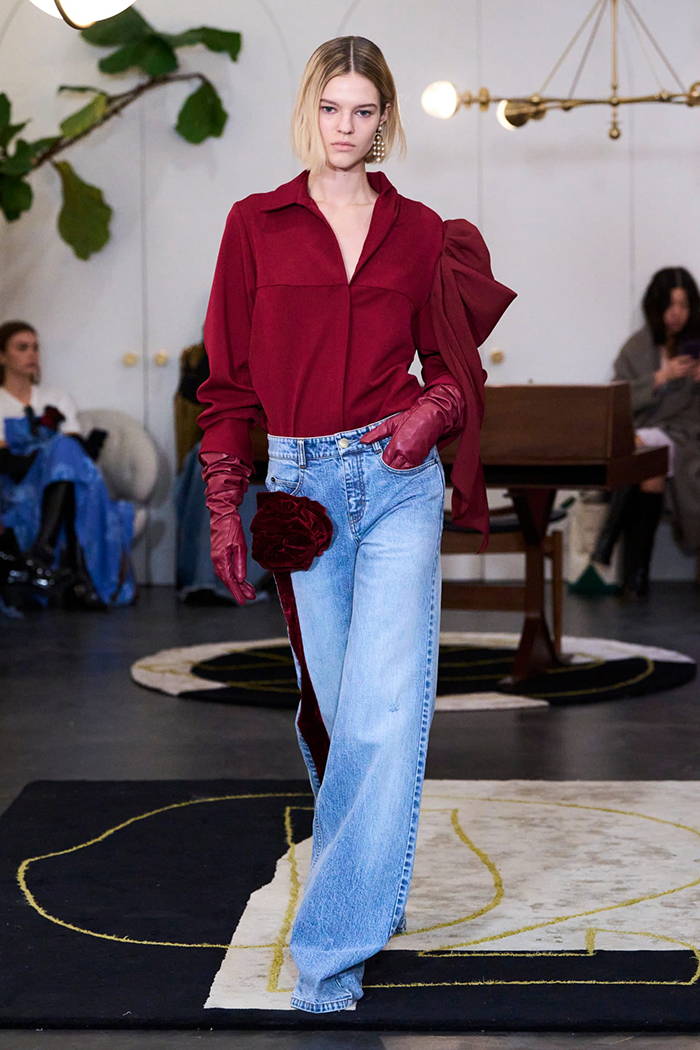 Hellessy | Photo: Imaxtree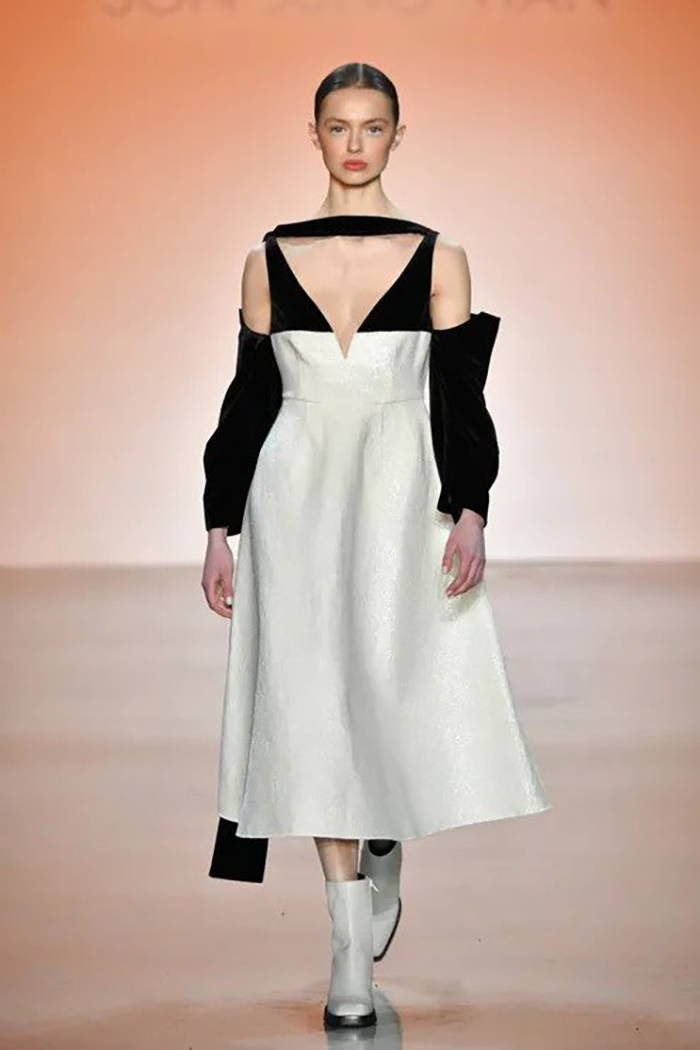 Son Jung Wan | Photo: RODIN BANICA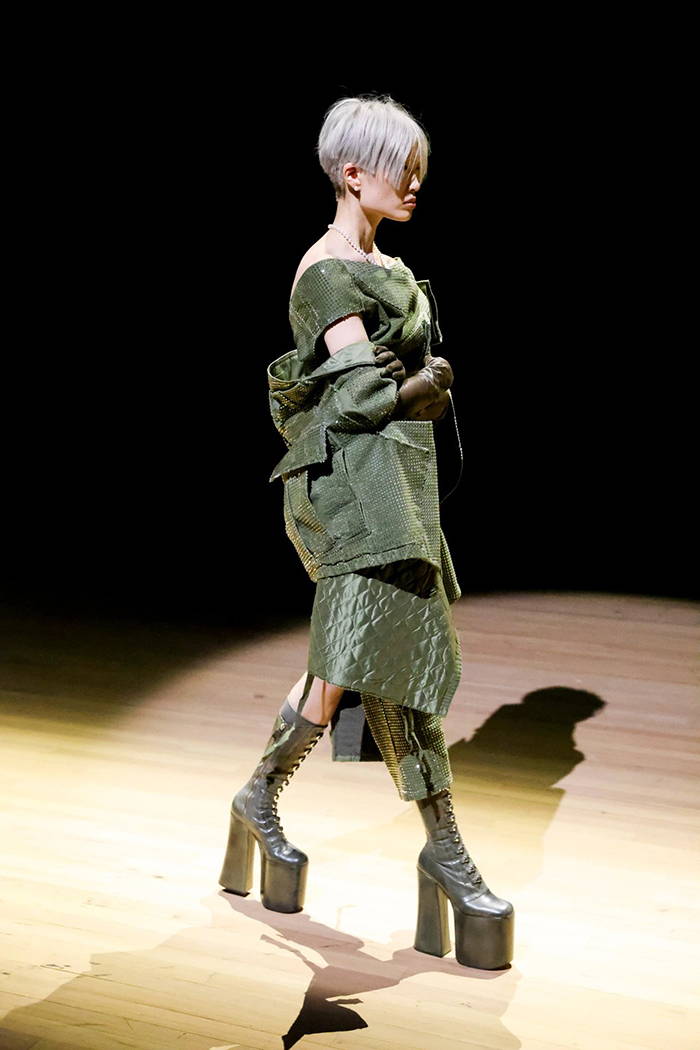 Marc Jacobs | Photo: Courtesy of Marc Jacobs
Elena Velez | Photo: Daniele Oberrauch / Gorunway.com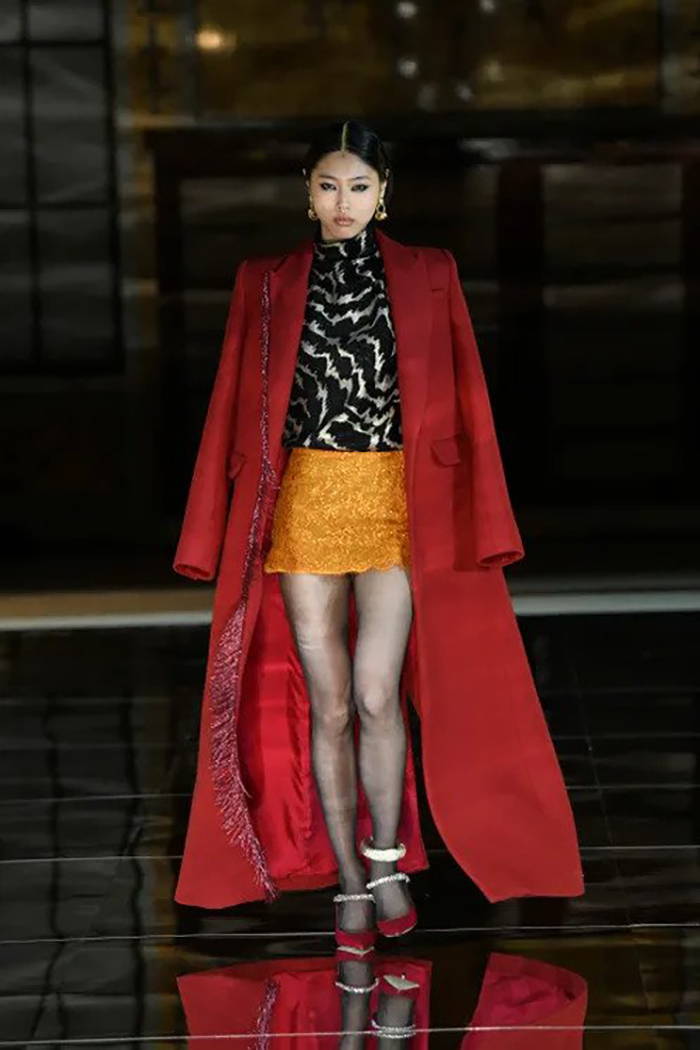 Prabal Gurung | Photo: Fernanda Calfat, Getty Images for NYFW: The Shows
All things weird and wonderful
London Fashion Week | 17 – 21 February

This year's London Fashion Week was pervaded with a sense of reverence for what the late Queen of England represented. Big names, Burberry and Raf Simons were missing from the runway – a mark of respect for Queen Elizabeth II. Tributes rolled in for the monarch during the show, with Daniel w. Fletcher beginning his show with a minute of silence in honour of the Queen. Needless to say, black was the new black, with top fashion houses bringing sexy back to black in an ode to the end of an era for the United Kingdom.
On the other end of the spectrum, London Fashion Week saw its fair share of oddities including David Koma's crystal-encrusted cigarettes and the appearance of a squad of dirt-bike riders on the runway with Lula Lalora. There was something for everyone. We saw patchwork, we saw organza, we saw floral-printed trenches and oversized outerwear. You could think of LFW as a melange of colour, texture, shape and line, and this year, it dared everyone to dive right in.
A round of applause for these eye-catching designs: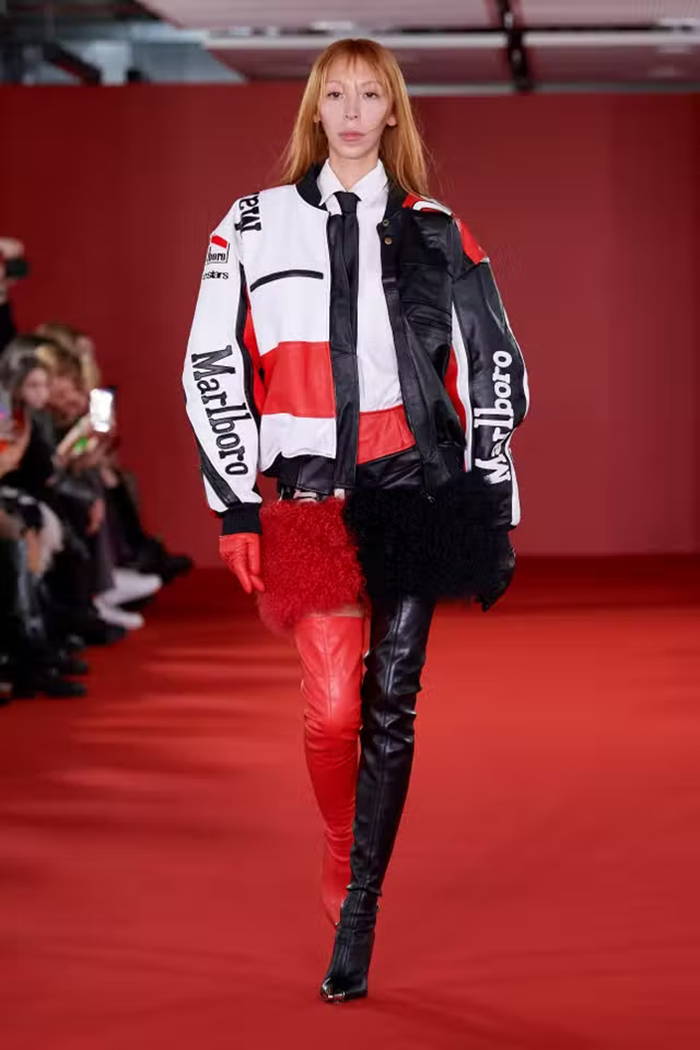 David Koma | Photo: Imaxtree
Daniel w. Fletcher | Photo: stylist.co.uk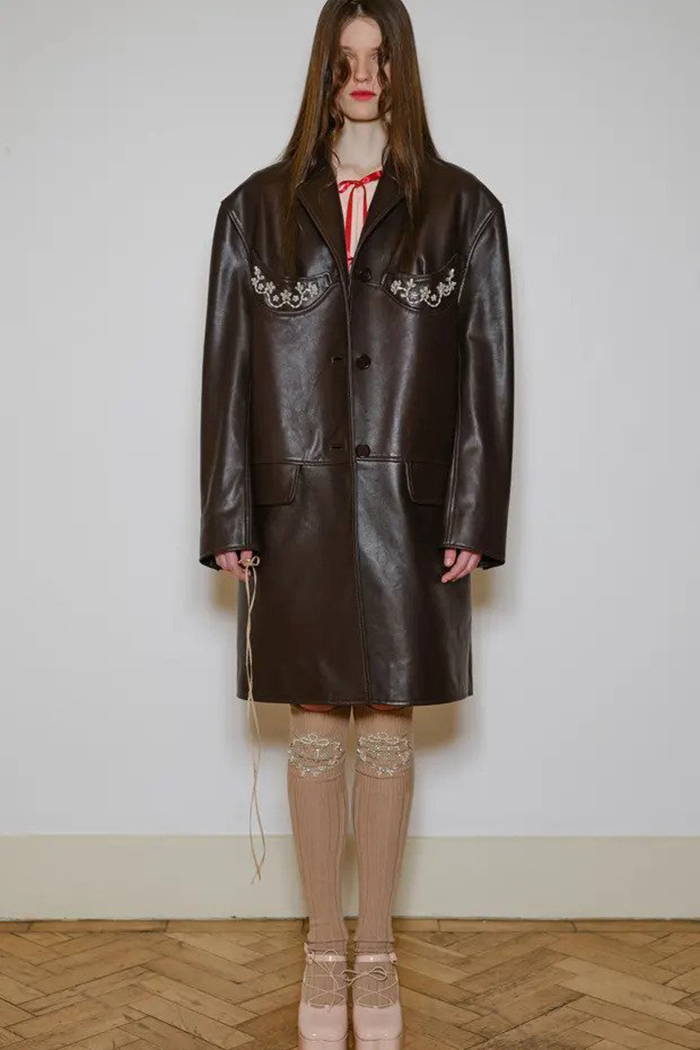 Simone Rocha | Photo: Ben Broomfield via The Guardian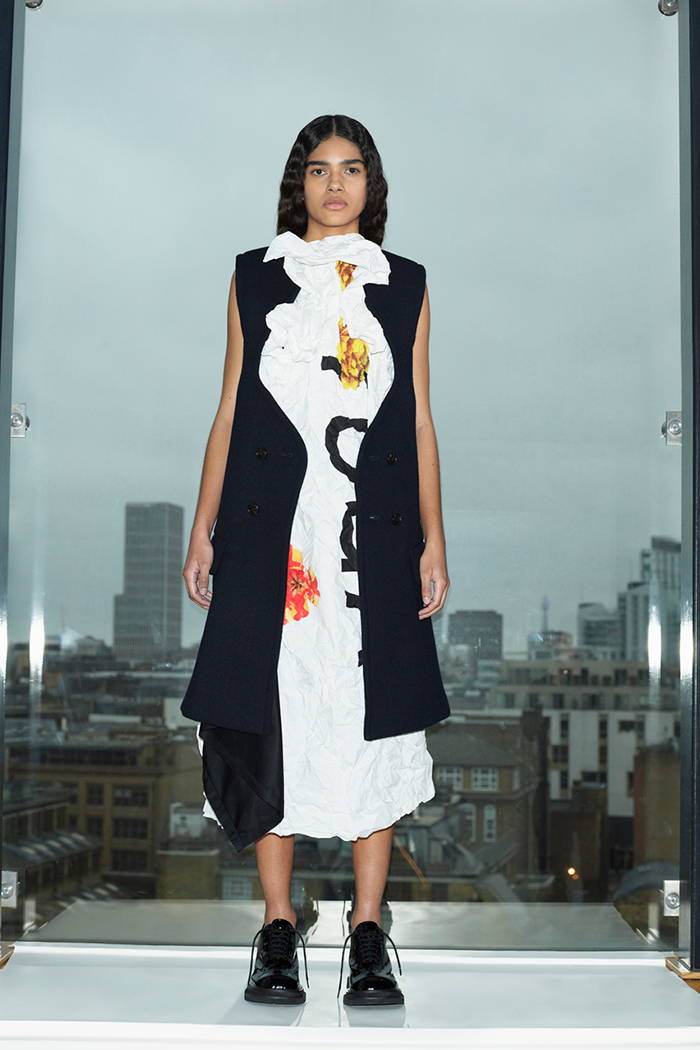 Yasuko Furuta| Photo: Jack Day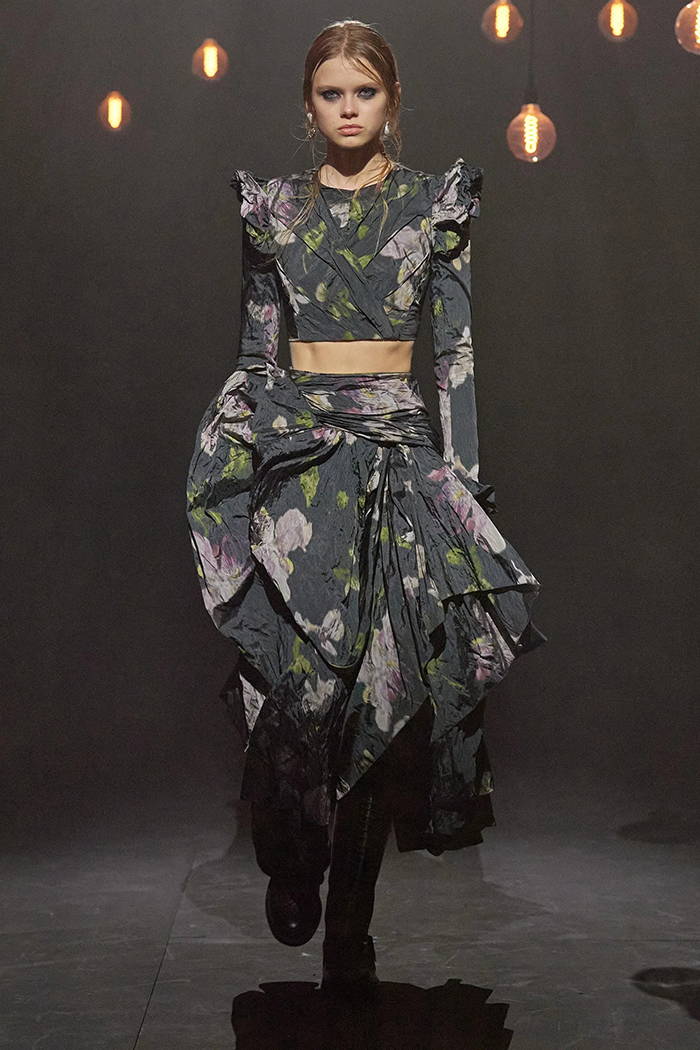 Erdem | Photo: Isidore Montag / Gorunway.com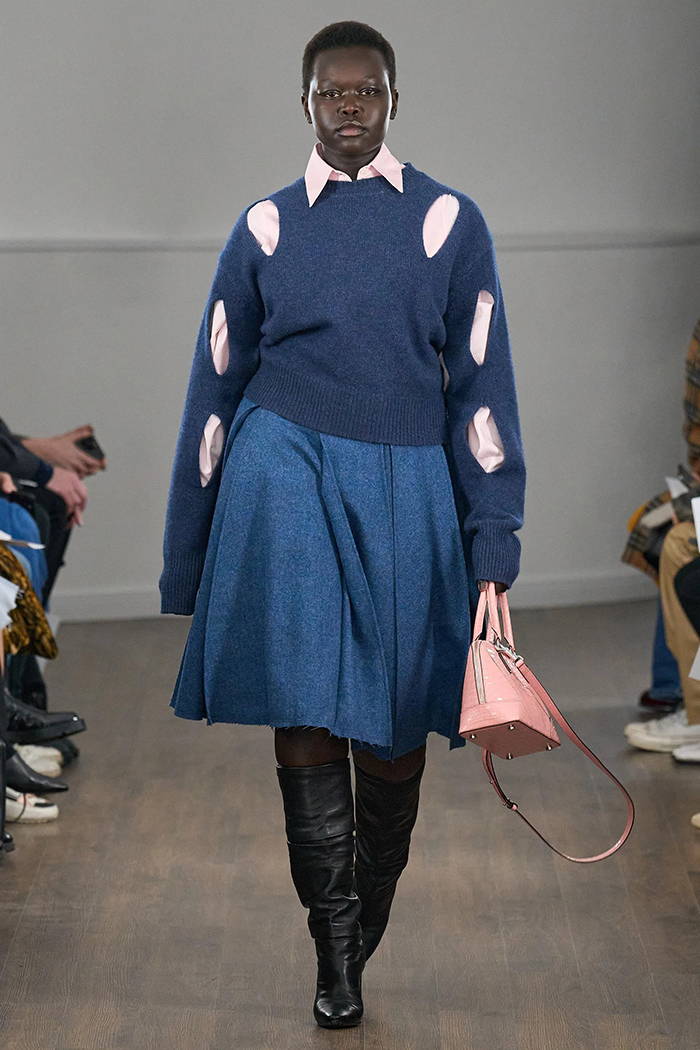 Eudon Choi | Photo: Filippo Fior / Gorunway.com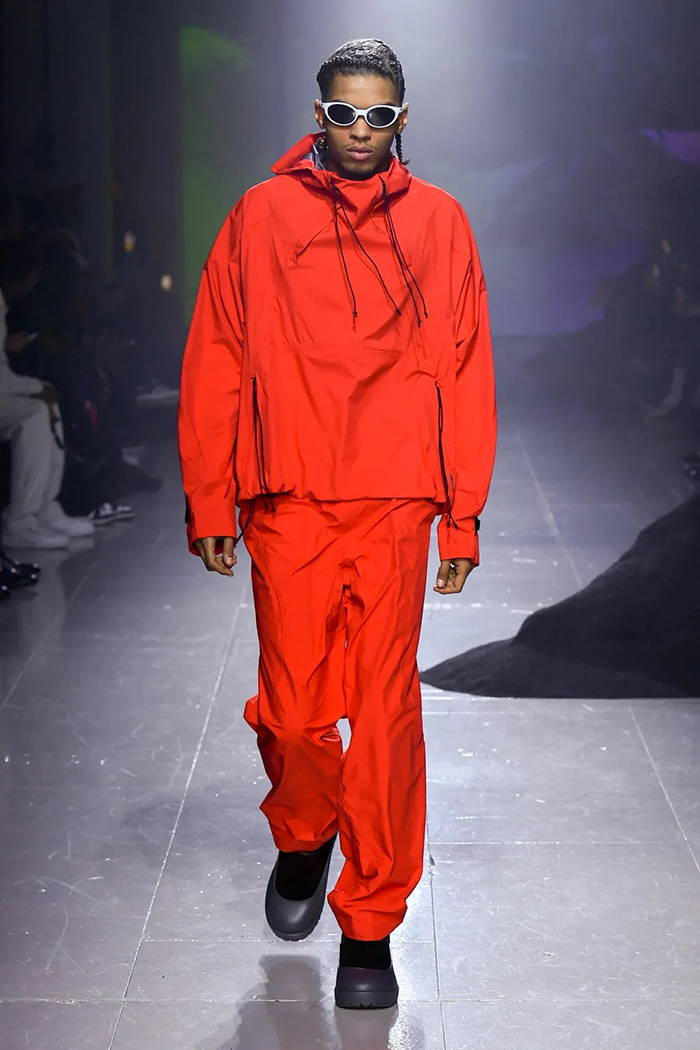 Saul Nash | Photo: Carlo Scarpato / Gorunway.com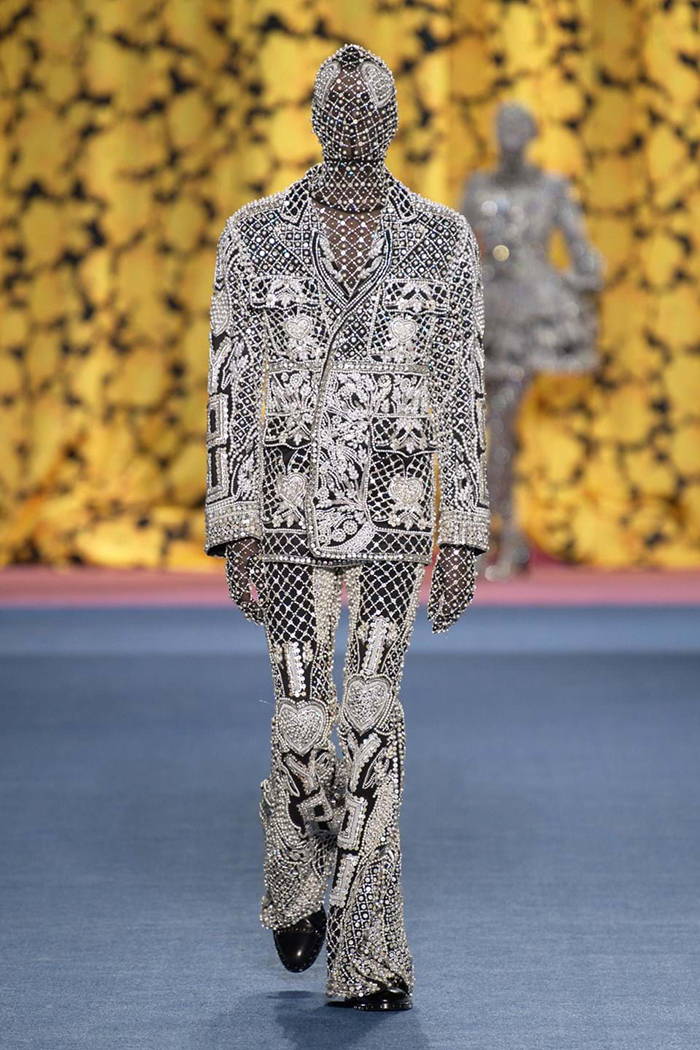 Richard Quinn | Photo: Carlo Scarpato / Gorunway.com
Milan Fashion Week | 21 – 27 February

The collective leaning towards minimalism reflected on the runways of Milan Fashion Week with the top fashion houses opting for the simple things in life. Some of us may miss the years when Italian fashion found its home in the world of the romantic, with flamboyant florals, sweeping lines, full skirts and fitted bodices. There's much to be said for the place of the ultra feminine in fashion, especially on the cobblestoned streets of Italy. But this season we saw something entirely different.
Milan Fashion Week embraced minimalism and all things modern. Femininity got its edge back with strong, angled cuts, refined luxury and neutral colour ways. Androgyny abounded, presenting a more inclusive front for fashion, which was indeed a sign of the times. We welcomed the genderless slant that designers took this year, coming through with designs that took full advantage of the timelessness of some of fashion's most celebrated staples. The tailored blazer, the shirt dress and slouchy denim took their place along more contemporary pieces, and it was truly something to behold.
We were here for this energy: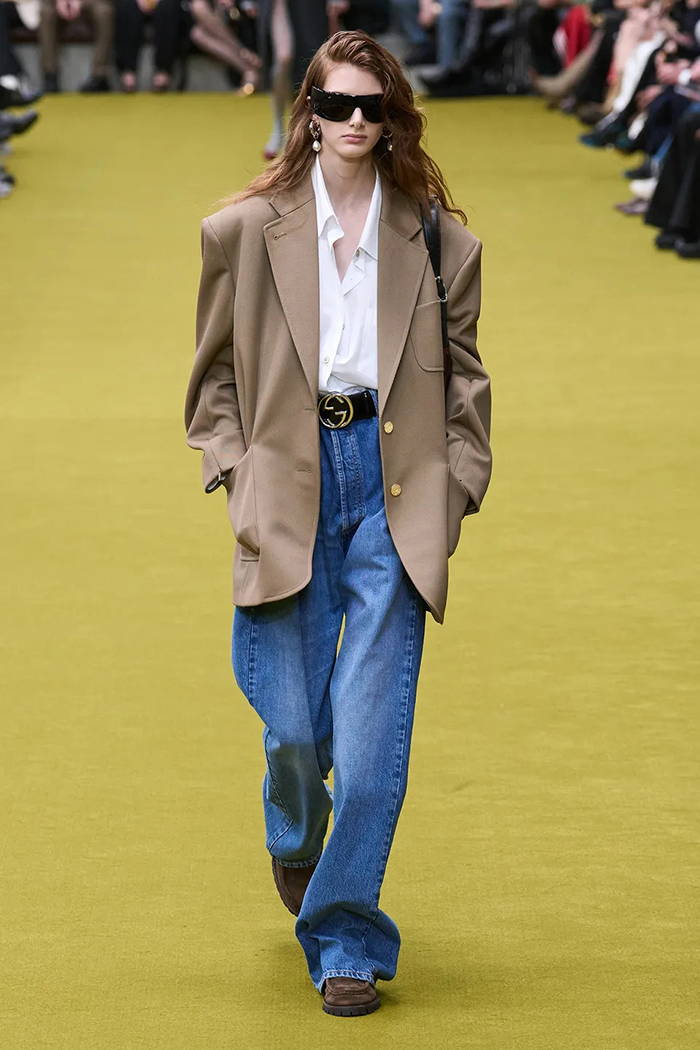 GUCCI | Photo: Filippo Fior/Gorunway.com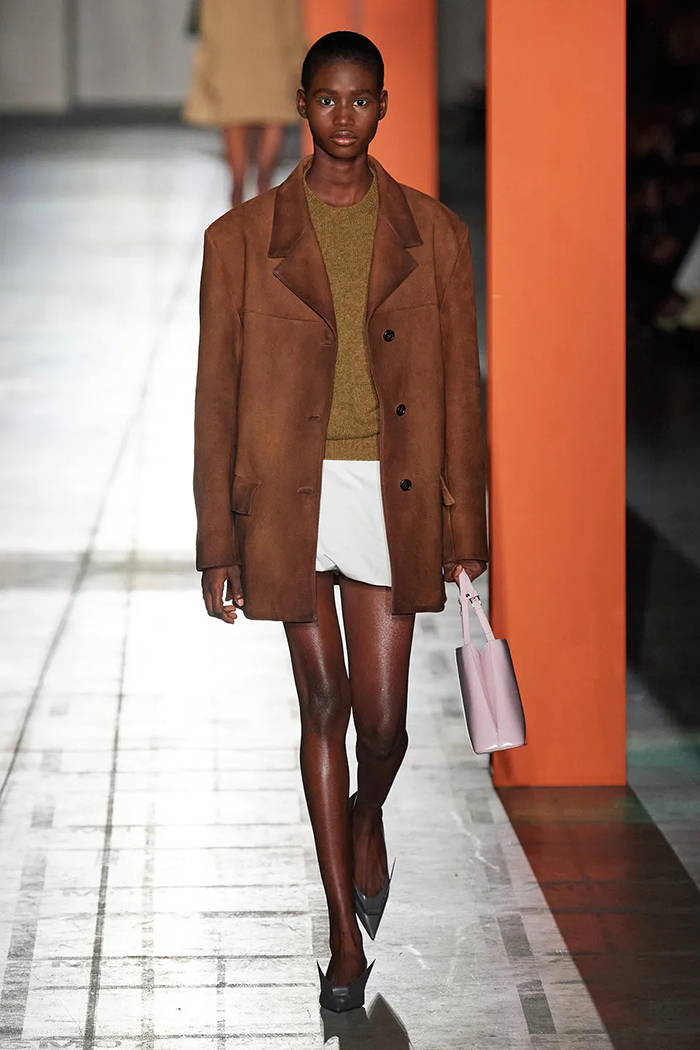 PRADA | Photo: Isidore Montag / Gorunway.com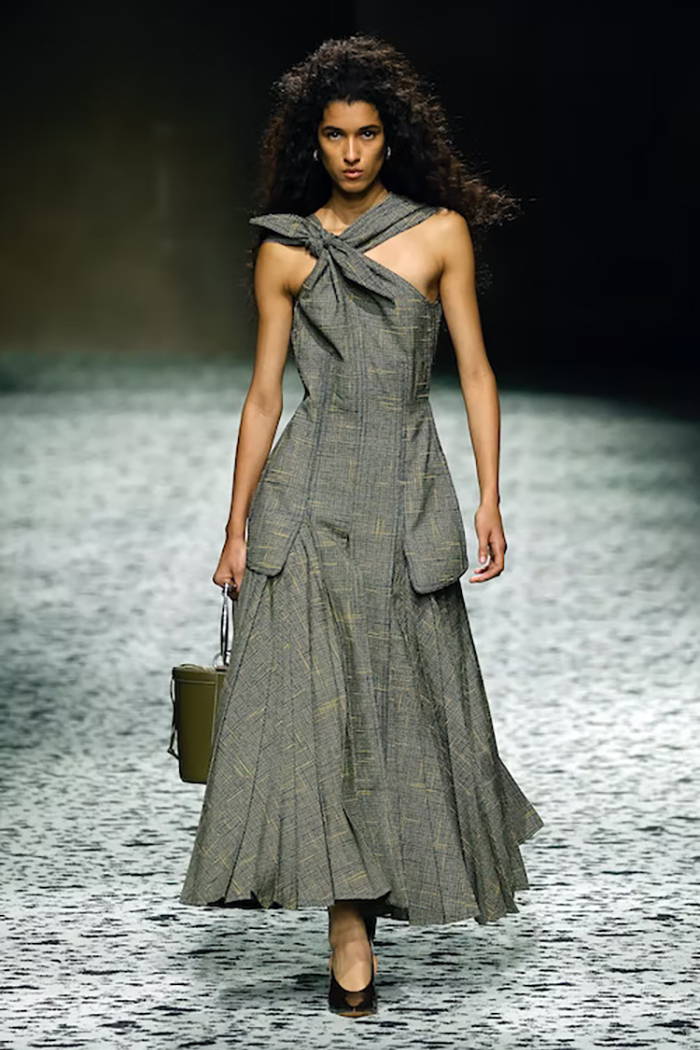 Bottega Veneta | Photo: Estrop / Getty Images Entertainment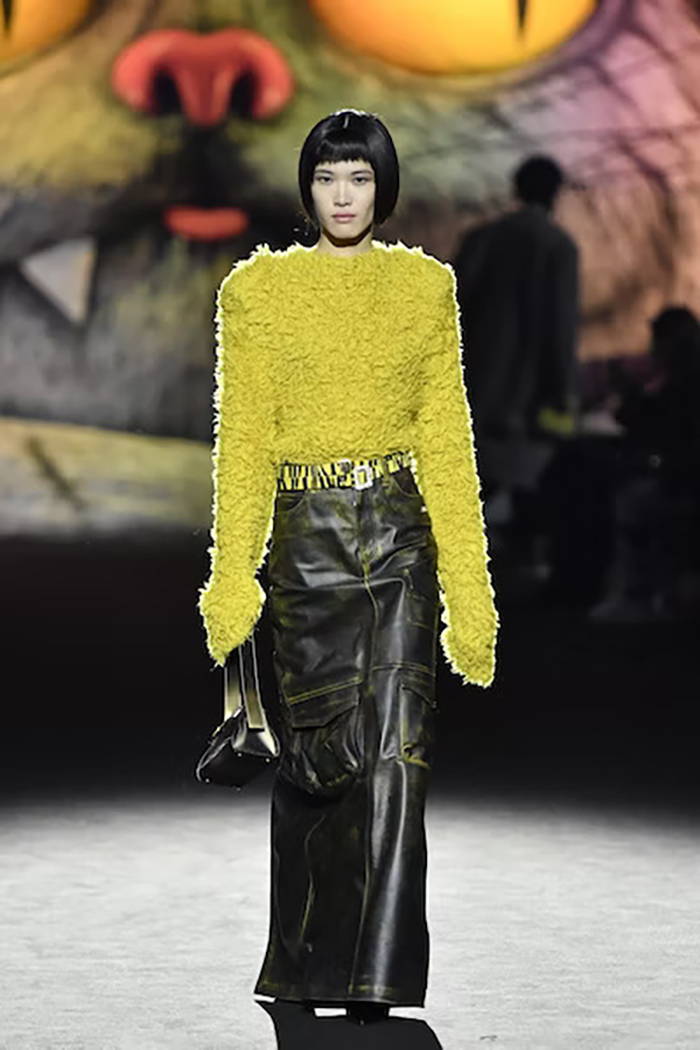 GCDS | Victor VIRGILE / Gamma-Rapho via Getty Images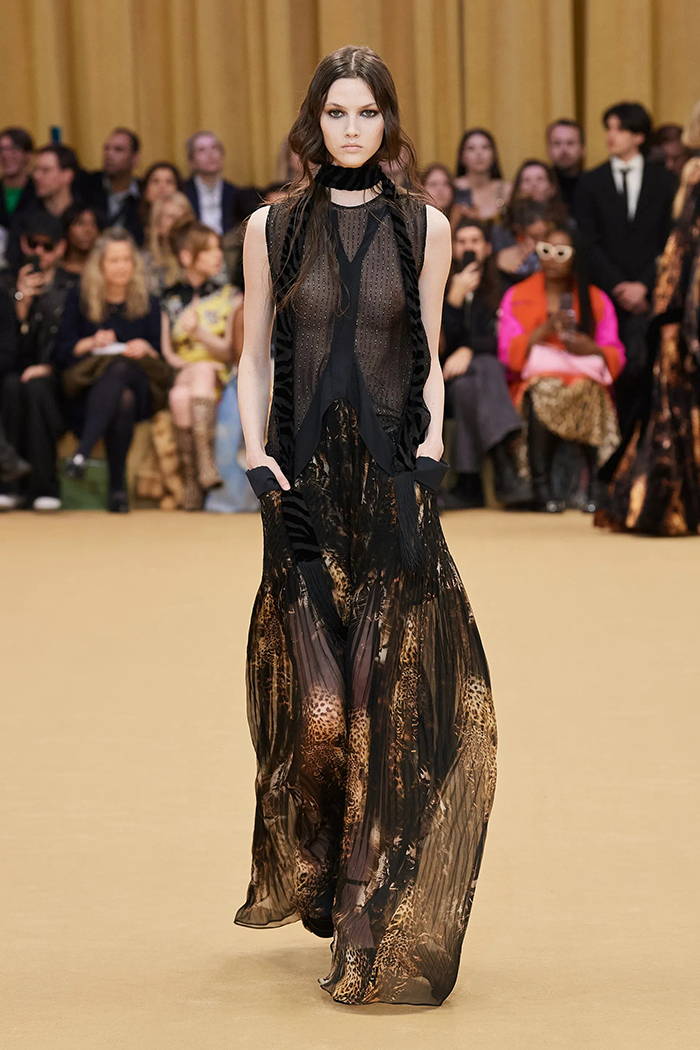 Roberto Cavalli | Photo: Isidore Montag / Gorunway.com
Jil Sander | Photo: Allessandro Lucioni / Gorunway.com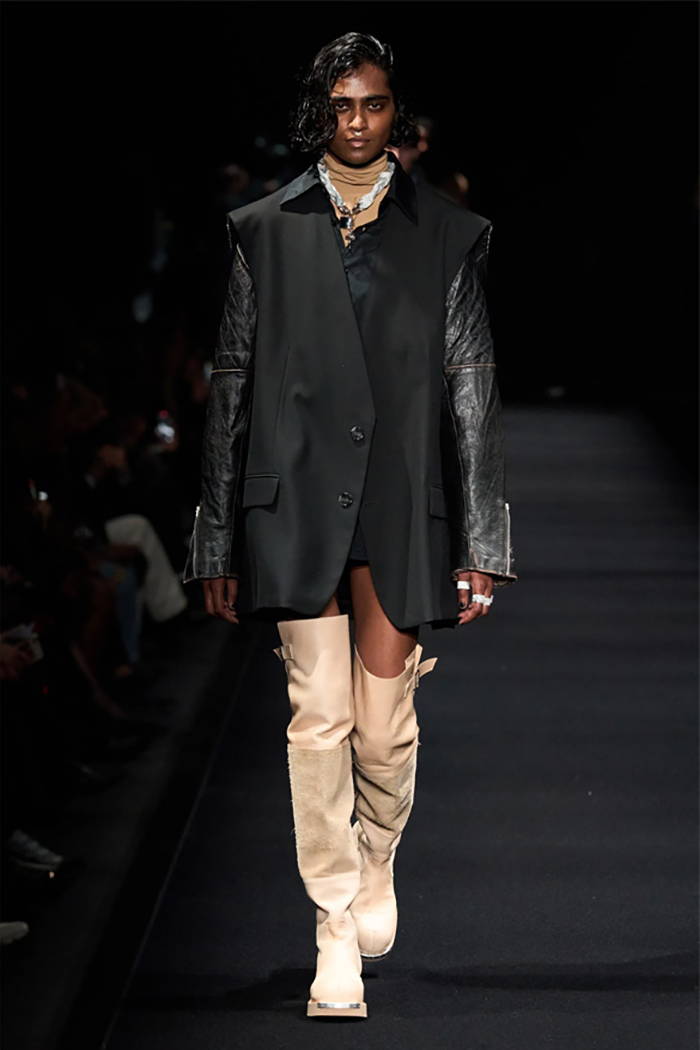 MM6 Maison Margiela | Photo: Daniele Oberrauch / Gorunway.com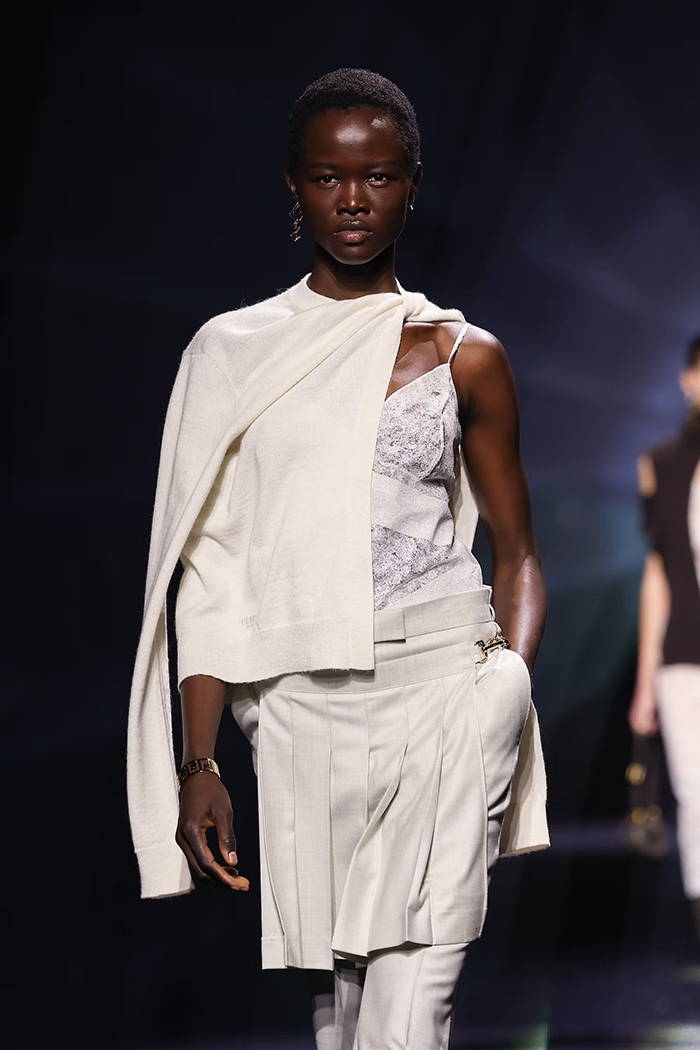 Fendi | Photo: Photo by Pietro D'Aprano/Getty Images
Paris Fashion Week | 27 February – 07 March

MFW handed over the baton to the much-anticipated Paris Fashion Week at the end of February, rounding up the month with a bang. And although the trademark 'French girl-chic' style that we all adore Paris for was ready and poised to please on the runway this year, we also saw a distinctly adult take on fashion coming to the fore.
The Guardian called one collection 'grown up and glamorous,' and we dare say, adulting was indeed the golden thread. In fact, adulting never looked better. Designers played with the notion of structure, bringing box cuts to some of fashion's most staple items with slouchy boots striking a delicious contrast with more structured cuts.
We also saw a fair share of all things oversized, with shoulder pads making yet another catwalk comeback and putting the 'pow' back in the power suit. Street style didn't disappoint, with many of Paris's leading names in design offering their take on the slick, urbane style with which Paris has become synonymous.
So, in conclusion: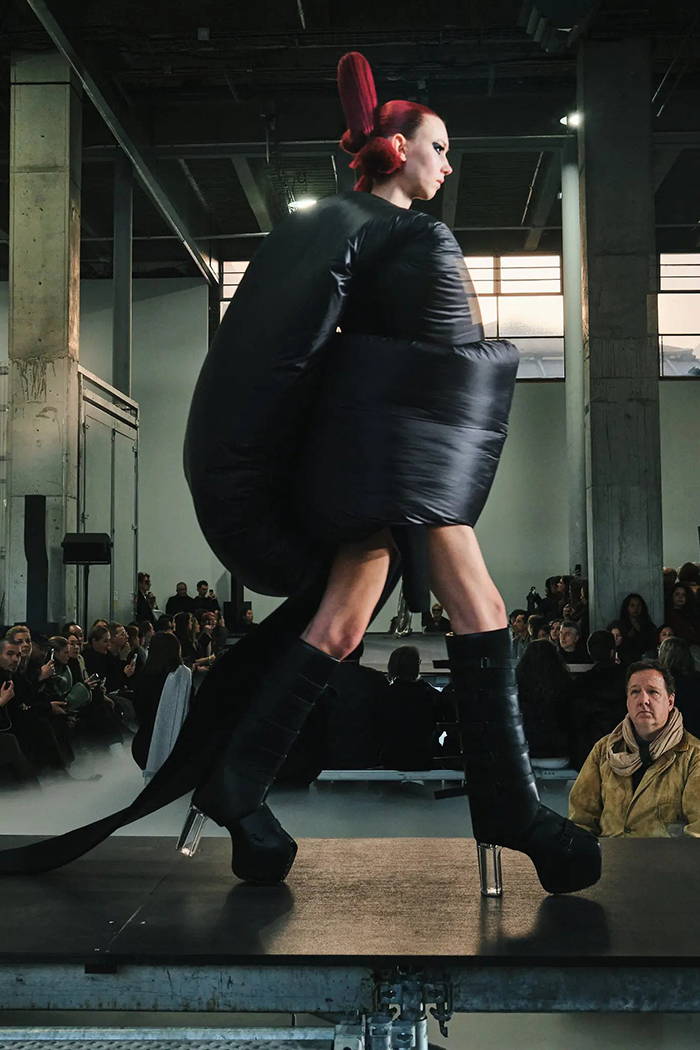 Rick Owens | Photo: Simbarashe Cha for the New York Times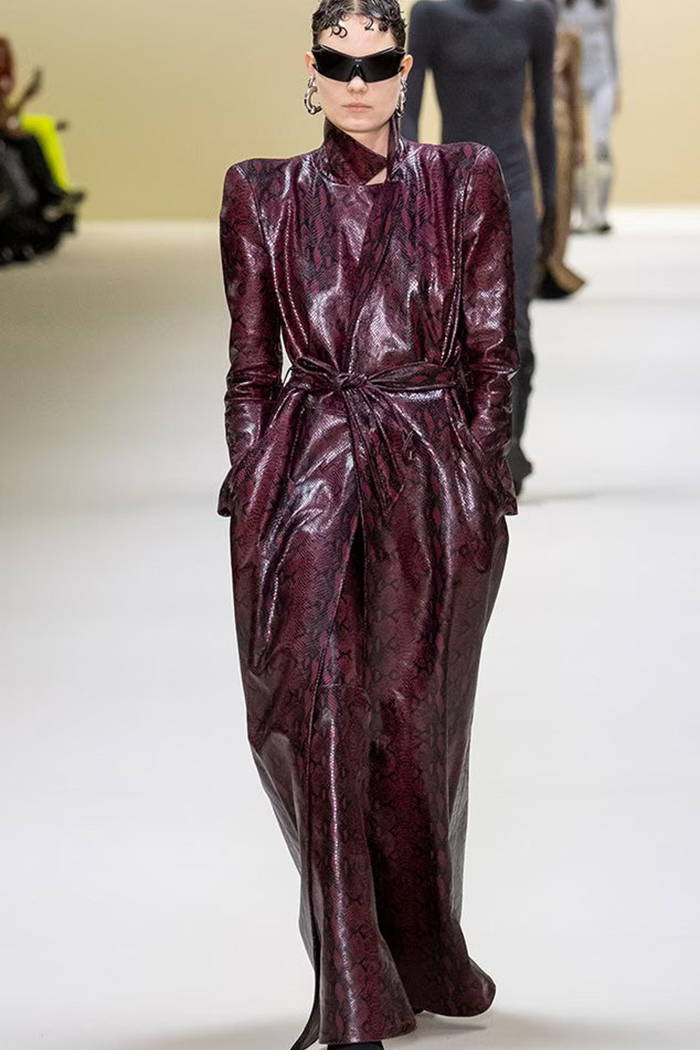 Balenciaga | Photo: Victor VIRGILE/Gamma-Rapho via Getty Images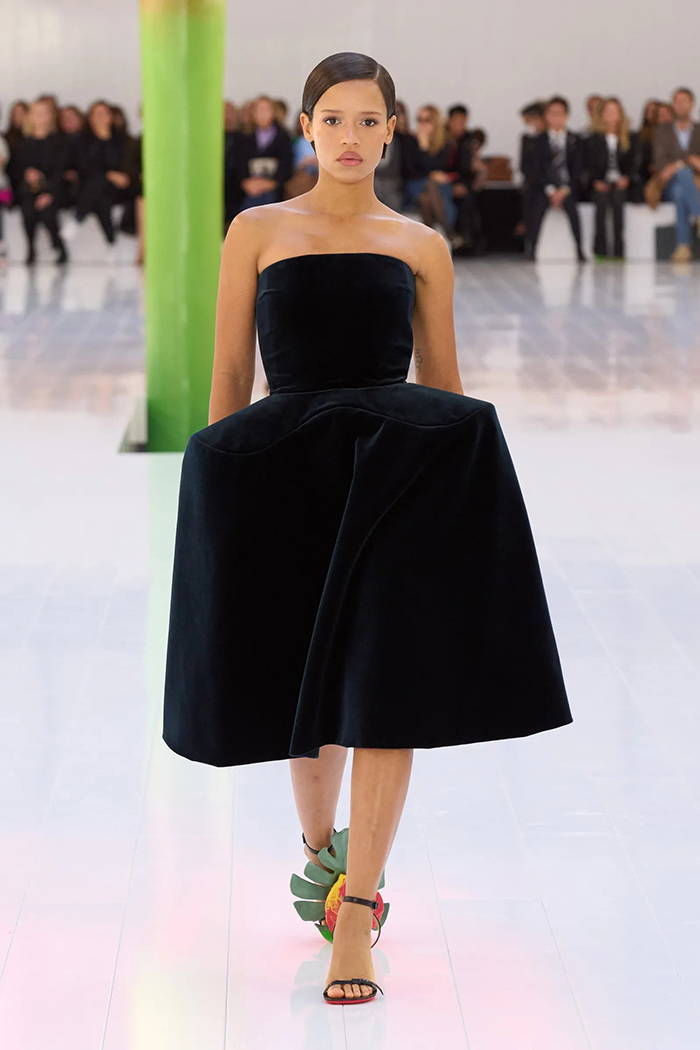 Loewe | Photo: Photo: Daniele Oberrauch / Gorunway.com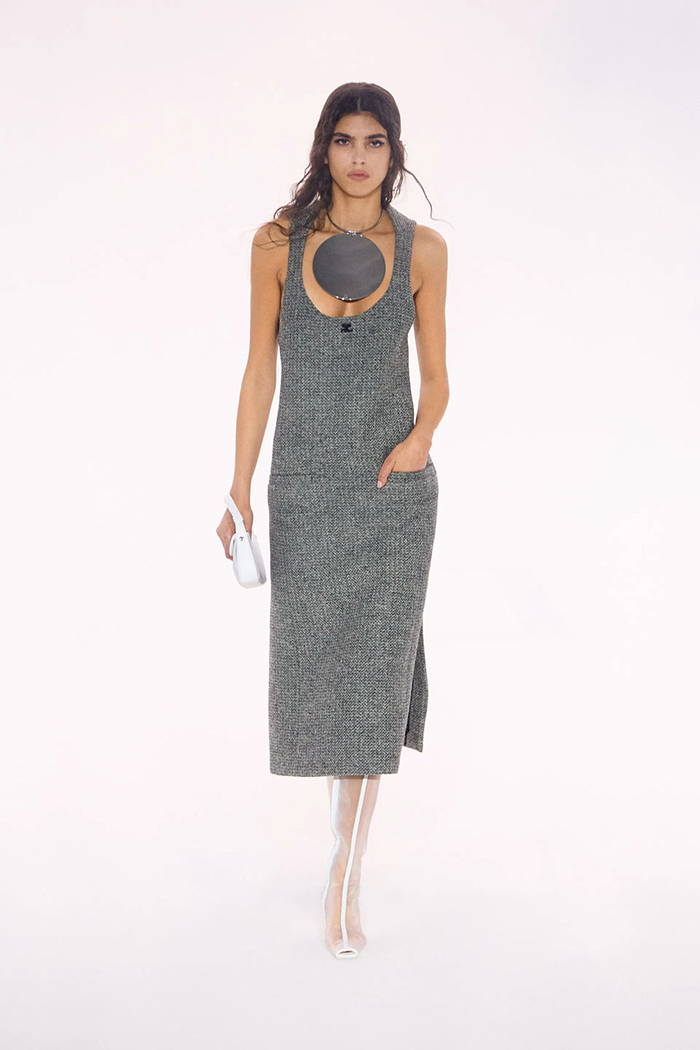 Courrèges | Photo: Hypebae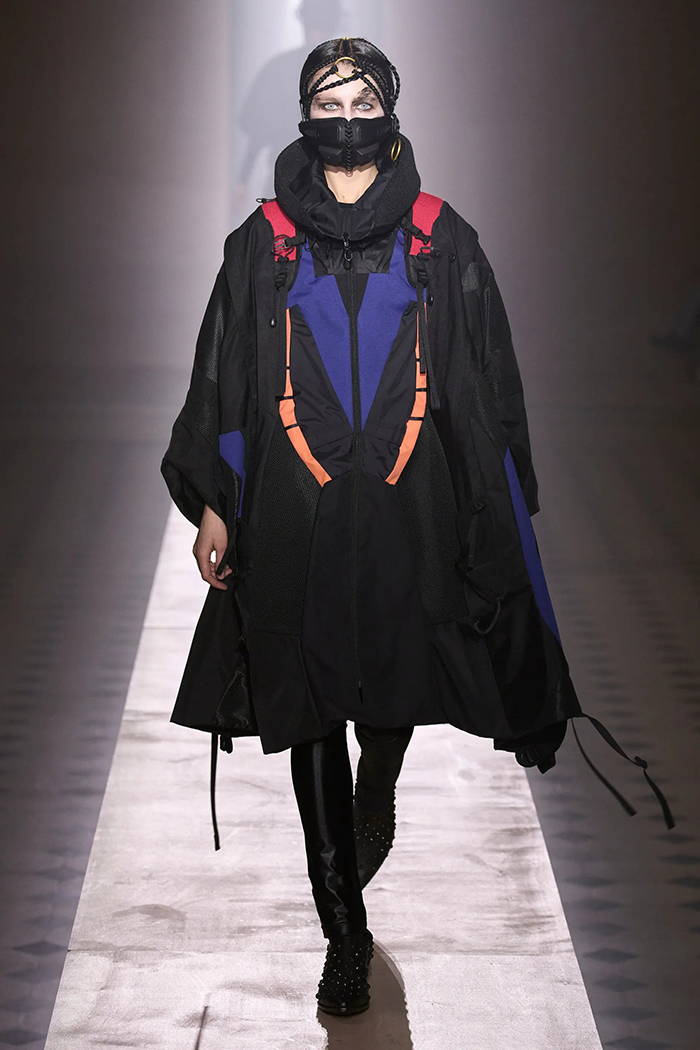 Junya Watanabe | Photo: Filippo Fior / Gorunway.com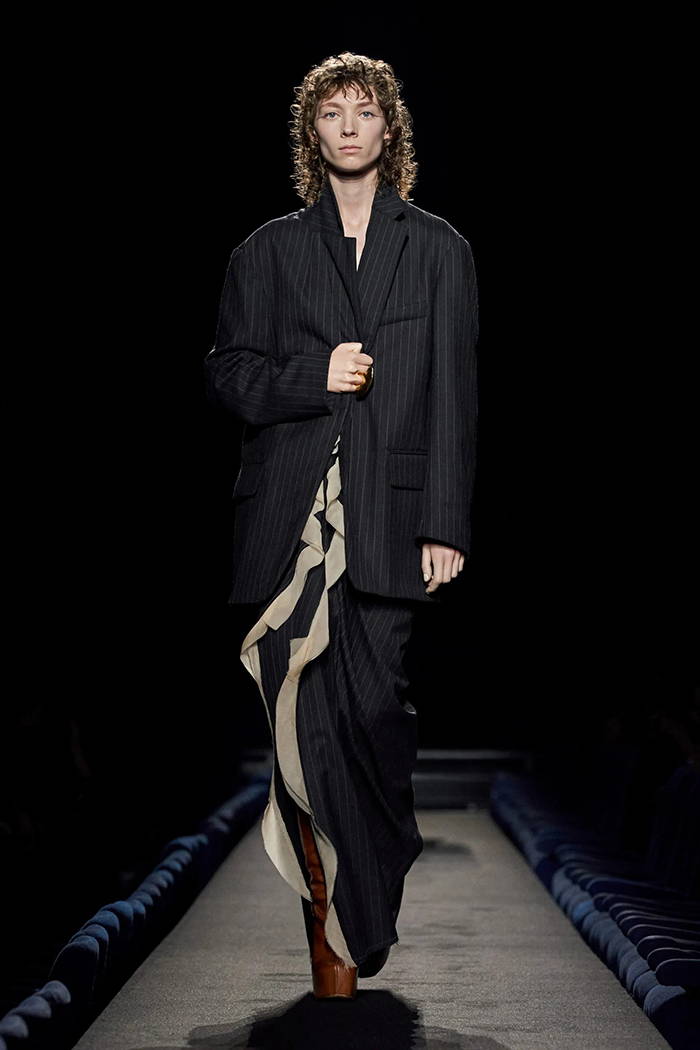 Dries Van Noten | Photo: Alessandro Lucioni / Gorunway.com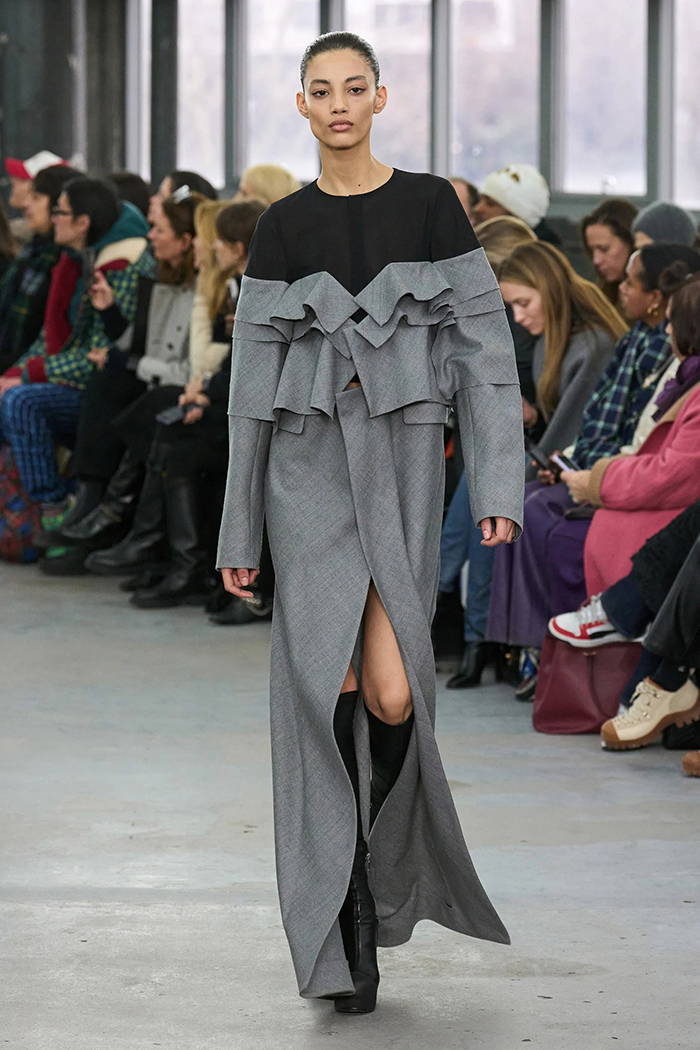 Sacai | Photo: Filippo Fior / Gorunway.com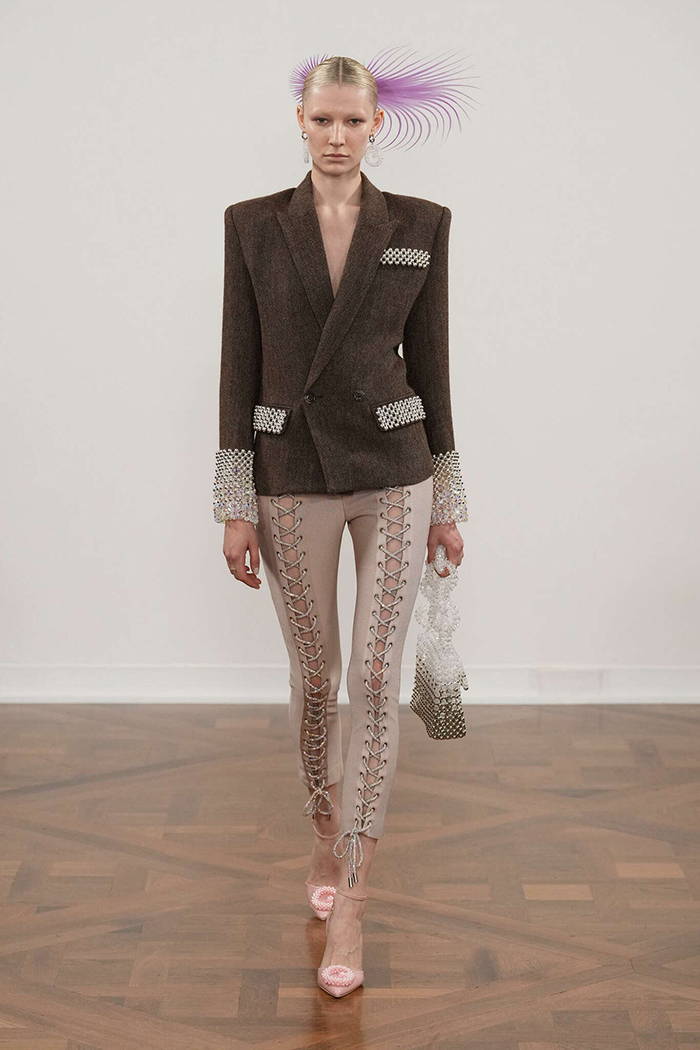 Germanier | Photo: Imaxtree
Sign up to our newsletter
Stay up to date with the latest in sustainable luxury for the home, your style and your beauty regimen.