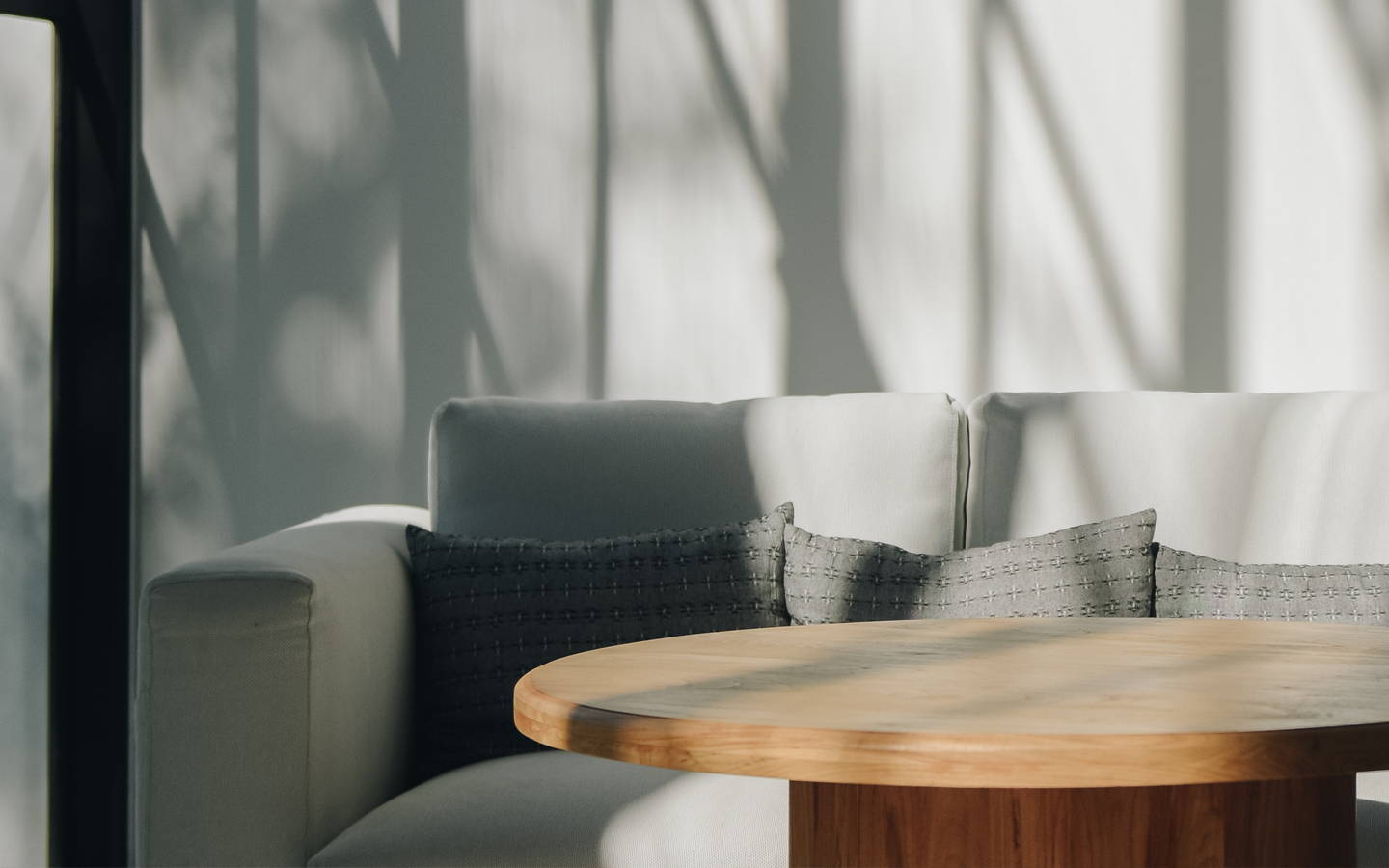 Why less is more. Selecting key investment pieces for the home.
Minimalist design is an offshoot of modern design-but a more pared-down version- resulting in a simple, uncluttered space. The style is embodied by interiors stripped down to the bare minimum, with just basic essentials - an exercise of restraint. There is a focus on functionality and just a few curated pieces in a space.
The style is typically characteristic of:
- Neutral colour palette - shades of white, beige, and grey
- Open floor plans - light and airy spaces
- Clean lines - it's about shape, not ornateness or patterning
- Functional furniture
Now I'm not a hoarder - and I'm all for minimal, but not a cold monastic version. There are ways to make it a bit warmer and less sterile so that it is pared back without clutter but has warmth and character.
How so? Introduce a variety of shades and textures – graduating shades of grey from pale to charcoal; polished concrete floors to a chunky woven throw on the couch; Bringing in a selection of softer textiles and fabrics will help to soften the space too. Such as linen-textured wallcovering, loosely woven sheer curtains and blankets.
Thus the mantra for this style is less is more - and usually, less means fewer but better quality – investment pieces.
What are Investment pieces?
Investment pieces are those that generally cost more but last longer and make a statement. They will wear well like a good bottle of red wine ages. Usually, pieces that can be recovered or repaired rather than replaced- thus have longer lifespans and are better for the environment too. Decide on what the function of each piece is. For example, is it decorative like art or functional like a chair?
It is important to remember that you should not have too many investment pieces in one space- this could become overwhelming. The aim is to have 1 focal point per space, and this is usually the investment piece. Layering is important in any décor scheme- different layers of finishes, furniture, and accessories. They can't all be investment pieces, so it's essential to decide where you are going to invest.
Typical investment pieces include:
Be it a statement piece of wall art or a sculpture- ideally an original piece. It is designed to create impact and can be used to add a pop of colour to an otherwise neutral environment. Art has the potential to increase in value eventually and can be passed down from generation to generation. It is unique and represents your personality. Most importantly- you must love it.
Okasie mixed media botanical creations with dried and pressed plant material combined with upcycled picture frames and vintage French linen and cotton used as a background is something truly special. Vintage prints by Cabo design are digitally enhanced in true colour, illustrations from the 18th & 19th centuries.
One that will wear well, be it a Persian or modern geometric design, the material such as wool and silk will dictate its price tag and value. A rug can bring a whole space together and often improves with a slightly worn look. It is key that at least 2 front legs or even all four legs of a piece of furniture, should be positioned on the rug- if not- the rug is too small and will make the room feel even smaller. Size does matter! (When it comes to rugs…)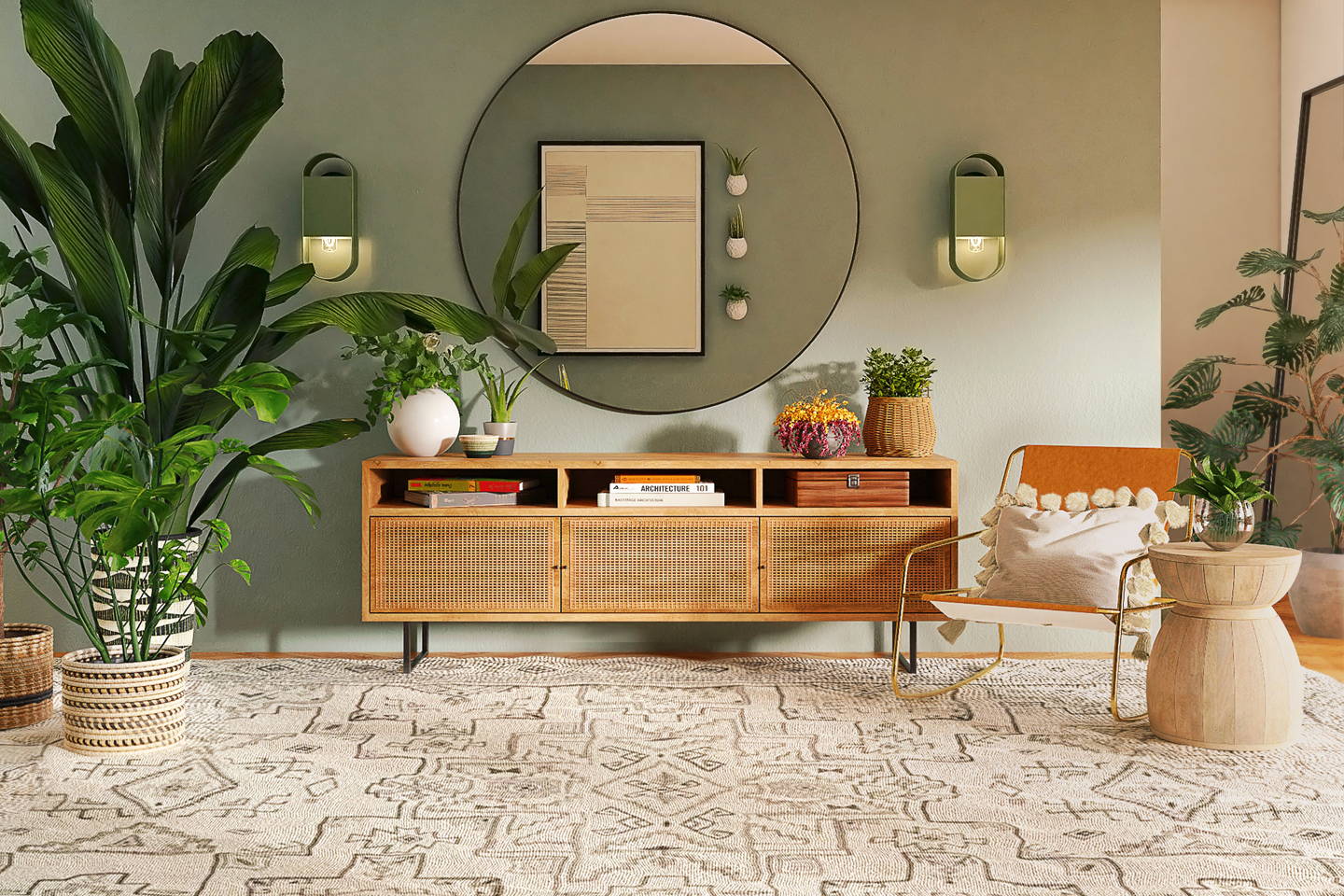 The power a statement light fitting has to change a space is incredible - picture a classic crystal chandelier suspended over a dining table, or an art décor style pendant hung in an entrance hall. When it comes to lighting - don't be cheap - investment means it will cost more upfront but be worth it in the long run. This can also be a striking floor lamp. Heath Nash's leaf ball pendant light in white certainly makes a statement.
Think of all the time you and the family spend on that single piece of furniture- it must be able to stand up well to wear and tear, be comfortable and of course look great. A couch with good bones (framework and padding) is ideal- even if it does wear with time it should be recovered and be as good as new. It is worth spending a bit more to get the right couch! Trust me. Of course, a covering like leather is a great option as leather generally develops a patina over time and a worn-in look that only adds to its appeal.
They have a narrative, are unique, and one of a kind – a rare special piece with a story. It could be a small element like an artwork or something bigger like an armchair.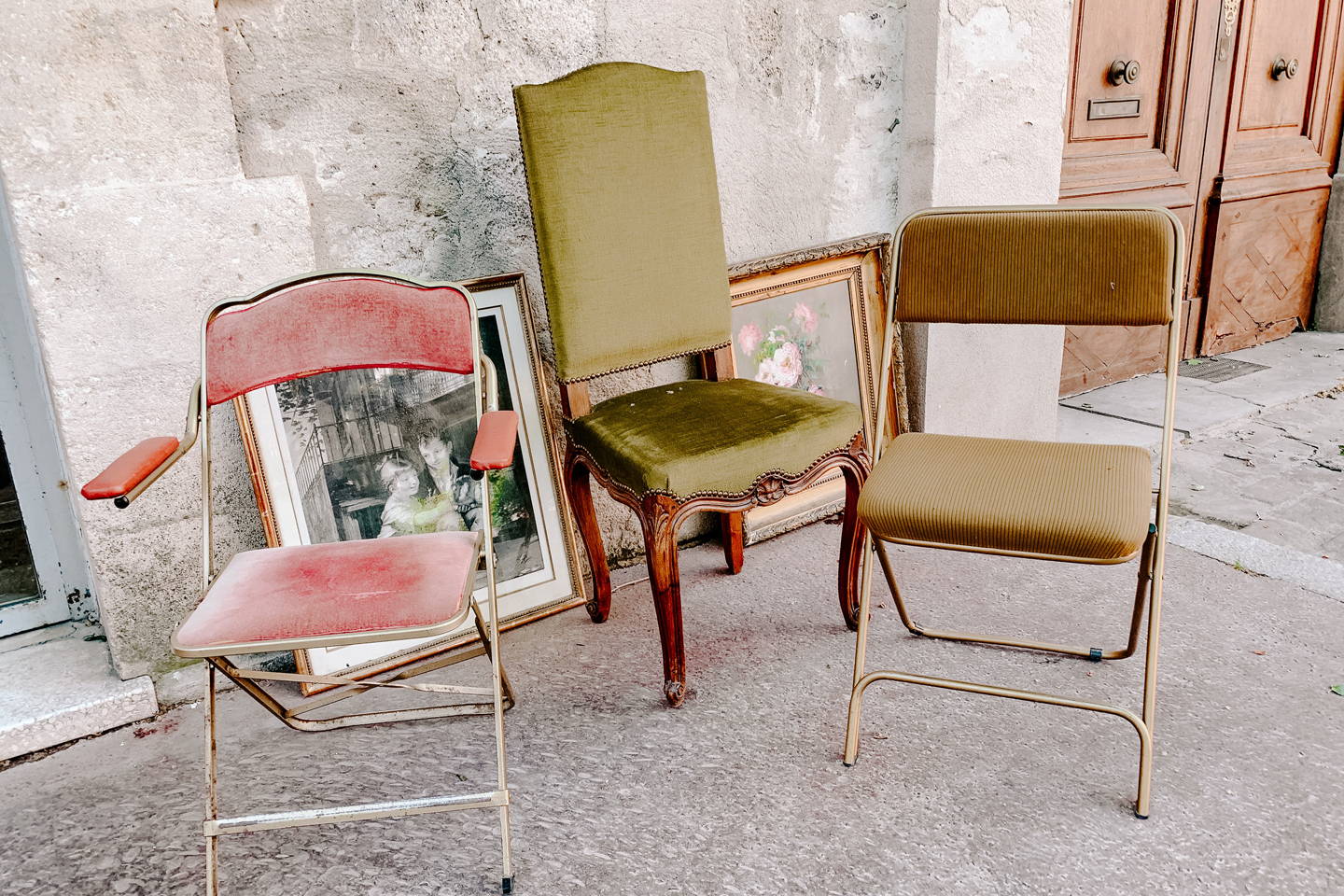 Considering the amount of time you spend in it – estimated to be one-third of our lifetime- it's vital that it's comfortable and offers the support required to ensure a good night's sleep. Poor sleep has many negative side effects including poor health, back pain, and lack of productivity. The mattress is the most important element and of course, top-quality bed linen is essential too and worth investing in.
One main reason why some inferior bedding could be inhibiting a good night's sleep is that it may be made of synthetic material such as polyester. Which are low maintenance and soft - but not breathable and don't regulate your temperature, and you can become hot and sweaty at night - not great for you or your skin. The best route to go is natural fabrics that are breathable and soft to the touch - silk, cotton and linen and of course, organic is best- so that there are no remnants of pesticides within the fibres.