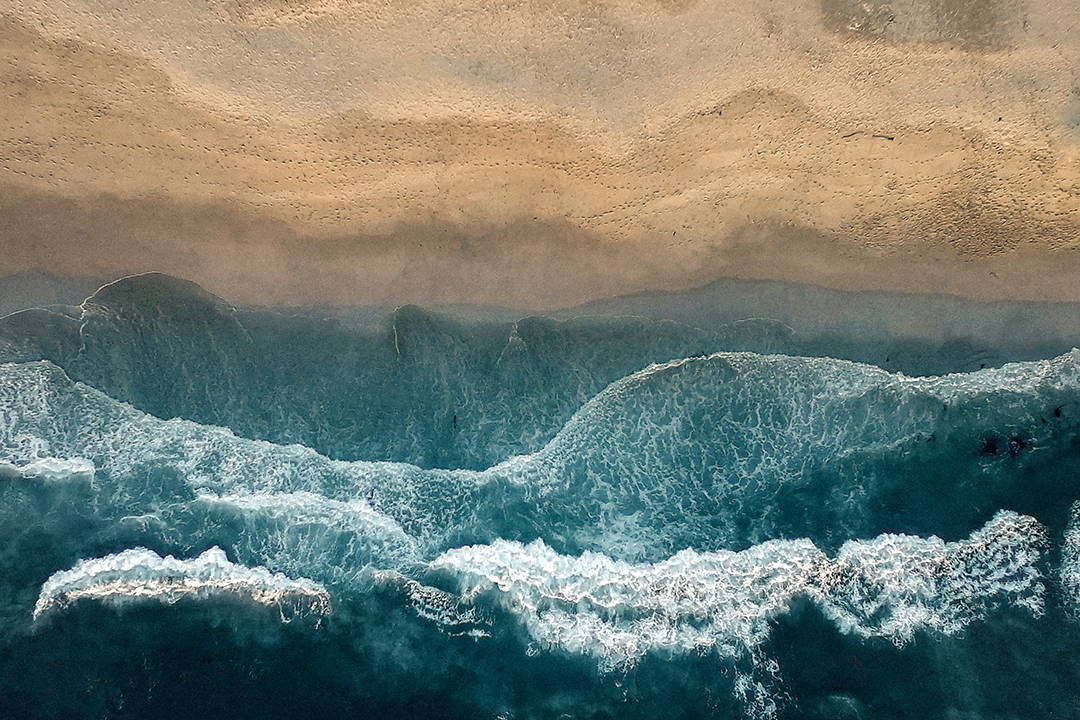 World Earth Day: Invest in Our Planet

A Spotlight Edit that Celebrates the Future of Luxury
"Every time you spend money, you're casting a vote for the kind of world you want."

~ Anna Lappé, author and sustainable food advocate ~

World Earth Day is coming up on 22 April 2022 and this year's theme is, 'Invest in Our Planet.' At a time in history when the world is emerging from the struggles and turbulence of the COVID19 pandemic, the Earth — its people, its natural resources and the life it supports, is of the utmost importance. A 'green future is a prosperous future,' and there are several brands that embody this philosophy in everything they do.

This World Earth Day, we want to share the stories of the brands who are at the forefront of change. It is an honour to host these brands on Plain Tiger and showcase the inroads they are making into building a more sustainable future for us all. In this feature, we put the spotlight on four of our brands who are doing exceptional work in the sustainable fashion space.

Cork is a multi-functional, versatile material that looks good and lasts long. And you'll see just why in the Murmali catalogue of arm candy, made from cork with linings that are manufactured from 100% natural materials.

From start to finish, Murmali handbags are produced in a way that makes the most of nature's organic processes. The cork for Murmali bags is hand harvested, without the involvement of any machinery that can cause harm to the oak trees the cork is harvested from. In a sense then, every Murmali product is hand-picked from nature. Every year, the brand contributes to the planting of cork oaks in the South of Spain and Portugal, where these amazing natural elements help offset 10 million tons of carbon every year. Now that's a practice worth getting behind.
Editor's Pick: ALPHA Handcrafted Cork Vegan Crossbody Bag | Natural

If the scent of Africa could be bottled, it would smell like the fragrances you'll find at House of Gozdawa — a brand that was founded in Cape Town, South Africa in 2015.

For this inventive brand, fragrance is deeply personal, not only because different scents appeal to different moods and moments in time, but also because fragrances produced from natural essential oils react in a very unique way to each individual's skin. Natural ingredients and the individual chemical makeup of your skin imprint on one another, creating a unique scent/skin relationship.

In the collection of fragrances by House of Gozdawa, you'll find invigorating scents of mandarin and orange, earthy fragrances like wood and fynbos, and floral accents like wild Cape rosemary and lavender. These sophisticated blends of nature's finest extracts are designed to take you on an olfactory journey through time and space. Ultimately, the founder and artisans behind the brand are waiting patiently for Elon Musk to build a time travel machine, but while we wait patiently for that invention, we can allow fragrance to take us places.

Editor's Pick: Albert Extrait De Parfum

To truly invest in the planet, we must also invest in its people. This belief is at the essence of conscious accessory brand, Isu, which venerates the intricacy and artisanal mastery of Zulu craftsmanship.

Each of the pieces you'll find at Isu Collections is handcrafted by a team of women in local communities across South Africa and KwaZulu-Natal. The brand is on a mission to empower women — to give them a chance to nurture their talents, celebrate their culture and develop skills that will allow them to be self-sustaining.

"Isu" means "method" in Zulu, and this is what the brand's founders aim to nurture within their team of artisans — methods that have been passed down the generations and have become tried-and-tested tenets of Traditional Zulu culture. Isu runs as a social enterprise project.

Net profits are put back into the enterprise to grow the team and provide more work for women beaders each season. Pieces that are not sold are broken down for the beads to be reused in future collections or gifted to the Isu team.

Editor's Pick: Beauty's Beaded Bag | Zulu Blue

Honest the Label
was born in Bali, inspired by the natural beauty of the island and its community of beautiful humans. The principle of consciousness underpins the way that Honest the Label produces all its garments.
Each piece is manufactured from sustainable fabrics, using natural plant dyes sourced from Bali. Garments are produced in limited quantities, and styles are reordered in order to reduce unnecessary waste and limit the brand's impact on the environment. With every purchase you make, Honest the Label donates 5% of the proceeds to a cause that is dear to the hearts of its founders: the animals of the island. The brand supports medical treatment for animals on the island and supports initiatives that help strays to find their "furever" homes.
Each piece in the collection tells a story. Whether it's about a calming lush environment, a blessing, a goddess, or wisdom, each of the pieces are named after traditional Indonesian concepts. Wearing these pieces is about embracing your own story, the beauty of your existence, your divine feminine — in all its messy glory. Just like mother nature does.
Editor's Pick:
Nongkrong Trousers | Black
More #PlainTiger_loves articles