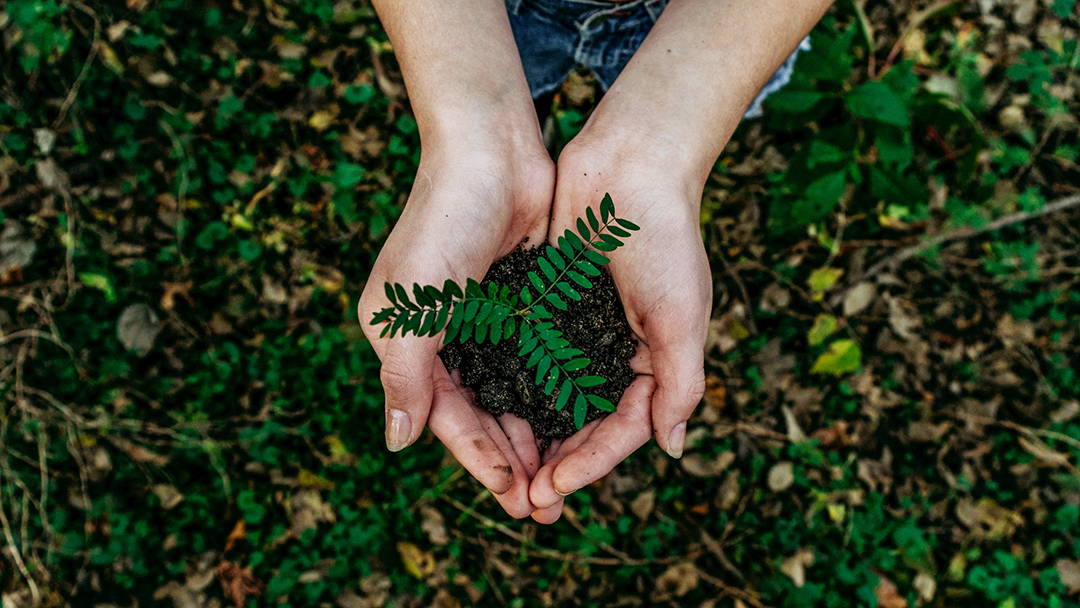 Why Everyone's Talking About Net Zero and What It Is
P.S. This is why we're carbon negative
I've heard the term, "net zero" being bandied about quite a bit, so I did a bit of digging to find out what the term means. Very simply, "net zero," refers to a state of balance where the amount of greenhouse gases being produced is equal to the amount being removed from the atmosphere. Essentially, "net zero" is the point at which global warming will be halted.
"Net zero," as a global goal was ratified by the 2015 Paris Agreement – a legal instrument that was signed by 194 states and the European Union. Essentially, this treaty binds all member countries to take radical action to curb climate change and adapt to its effects. The collective goal is to achieve a climate-neutral global state of existence by 2050.
"Net zero," which is a synonym for carbon neutrality should not be confused with the term, "carbon negativity," which describes a state when an organisation removes more carbon emissions than it emits, thus creating a negative balance at a global scale. Another word for this state is "climate positive."
What the countries who signed the Paris Agreement are aiming for is to reduce carbon dioxide emissions by at least 45% by 2030, with "net zero" being a goal for 2050. The reality is that because of the effects of global warming, the planet will keep heating for as long as emissions remain more than zero. As a global community we stand at a tipping point where we have a small but significant window of opportunity to turn things around for the planet and its people.
We're proud to say that Plain Tiger supports the movement towards a more sustainable earth by employing a three-part strategy to achieve carbon negativity.
1. All the products you'll find on Plain Tiger comply with stringent, "conscious" criteria. These include being:
Cruelty-free: no animals are harmed.
Ethical: the manufacturing process practised by every brand you'll see on Plain Tiger does not exploit workers or the planet's resources.
Fair trade: all our products are manufactured sustainability and all our ingredients are sourced from local communities who benefit from production.
Conscious materials: the brands on Plain Tiger use ingredients that do not deplete the earth's natural resources.
Slow-made: all our products are designed to last – we don't subscribe to a "throwaway" culture. Instead we advocate for products that can be worn or appreciated for a long time due to their high quality.

2. We're dedicated to taking every possible step to reduce our carbon emissions as a company. For example, we only use sustainable packaging and our entire team works remotely.
3. We offset all remaining emissions through our partnership with Pachama.
Evidently our worldwide deliveries emit carbon dioxide. We offset twice the amount of those emissions by compensating for that environmental impact in a way that conserves the planet and derives social benefits for communities around the world.
We are proud to support the following projects in collaboration with Pachama:
"The TIST Uganda project is a reforestation project spanning much of Southwest Uganda working with small farm groups to reforest and plant trees in a heavily deforested landscape. The project itself consists of 1,563 small farm plots from 291 farmer groups with 1662 individual members. Uganda is one of the most heavily deforested countries in the world, with a 2008 study predicting that there may be no forest remaining by 2050. The TIST project is a green exception to that."
The Brazil Nut Concessions project
"Located in the lush primary forests of the Peruvian Amazon, the Brazil Nut Concession Forest Conservation Project protects close to 300,000 hectares of tropical rainforest. The project is a unique community-based collaboration between Bosques Amazonicos (BAM) and the local community landowners — the Madre de Dios Federation of Brazil Nut Concessionersa. It is certified by Verra/VCS and is anticipated to prevent 14.5 million tons of CO2 emissions."
We do not consider carbon offsetting to be a replacement for carbon footprint reduction
initiatives, rather as a last resort in compensation for unavoidable emissions. Through these efforts and initiatives, Plain Tiger is and will always be, carbon negative.