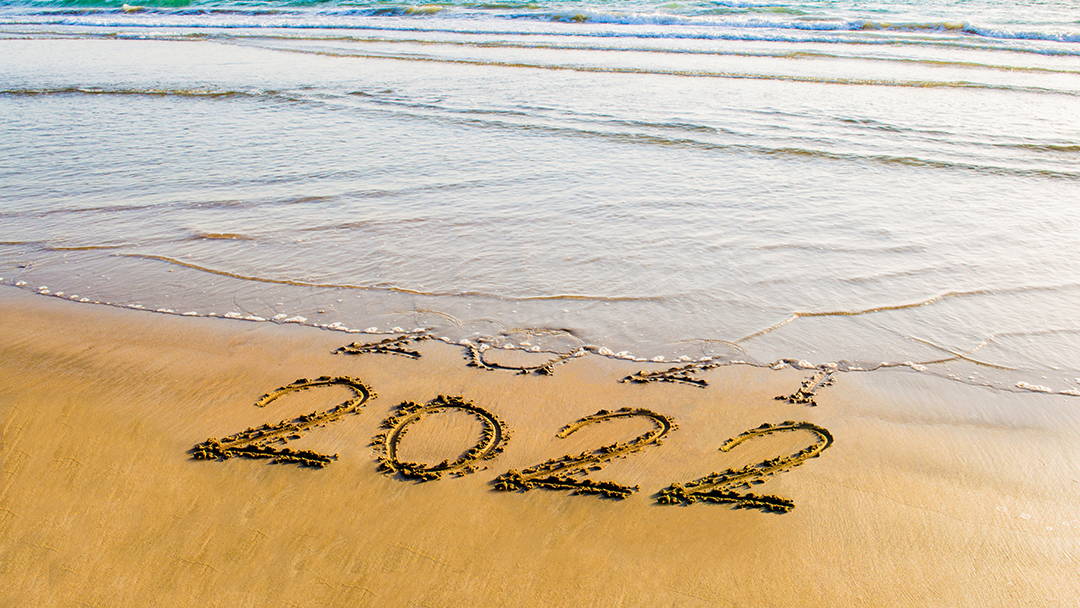 What does 2022 have in store for us?
When a new year arrives there's always an urge to try to peer in the future. Numerology is a great tool to assist with our curiosity.
Each year of the numerology cycle builds off the last. In 2020, we had our Universal Year four of reassessing and restructuring our foundations. Then 2021, a Universal Year five taught us to remain flexible and adaptable as we redefine what freedom means to us. Now, we are embarking on a new chapter in our collective journey: the Universal Year six, a year of relationships, responsibilities, and deep healing.
The way to calculate this number is simple. You add up all of the digits of a year. For example, 2022 would be 2+0+2+2 = 6. That means we're heading into 2022 with the magic number six as our guide, and according to numerologists — things are already looking up from last year.
According to numerologist Josh Siegel, the meaning of 2022 gives reason to believe the future will be challenging, but better than what we've been experiencing. Cue: a collective sigh of relief.
When you look at the number six, it resembles a little pregnant belly. The six year is truly pregnant with possibilities when the focus is on visionary plans, service to others and justice for all.
According to astrologists, the number six is ruled by Venus, the planet of success, women, glamour, entertainment, fashion, luxuries, hotels – you get the idea. Venus represents beauty and entertainment and the year 2022 is all about welcoming and undertaking commitments and obligations.
What we've all learnt from recent years is that wherever you're going, you can't get there alone anymore. The triple twos of 2022 speak to this truth at the highest volume, as number two represents relationships. Whether it's you and your spouse, neighbour, boss, friend, relative, or beloved dog or cat, you will be constantly working through the dynamics of creating harmony and balance.
There's nothing like the hope and optimism that comes along with the start of a new year, and what better way to kick off 2022 than by doing whatever you can to maximize your good luck?