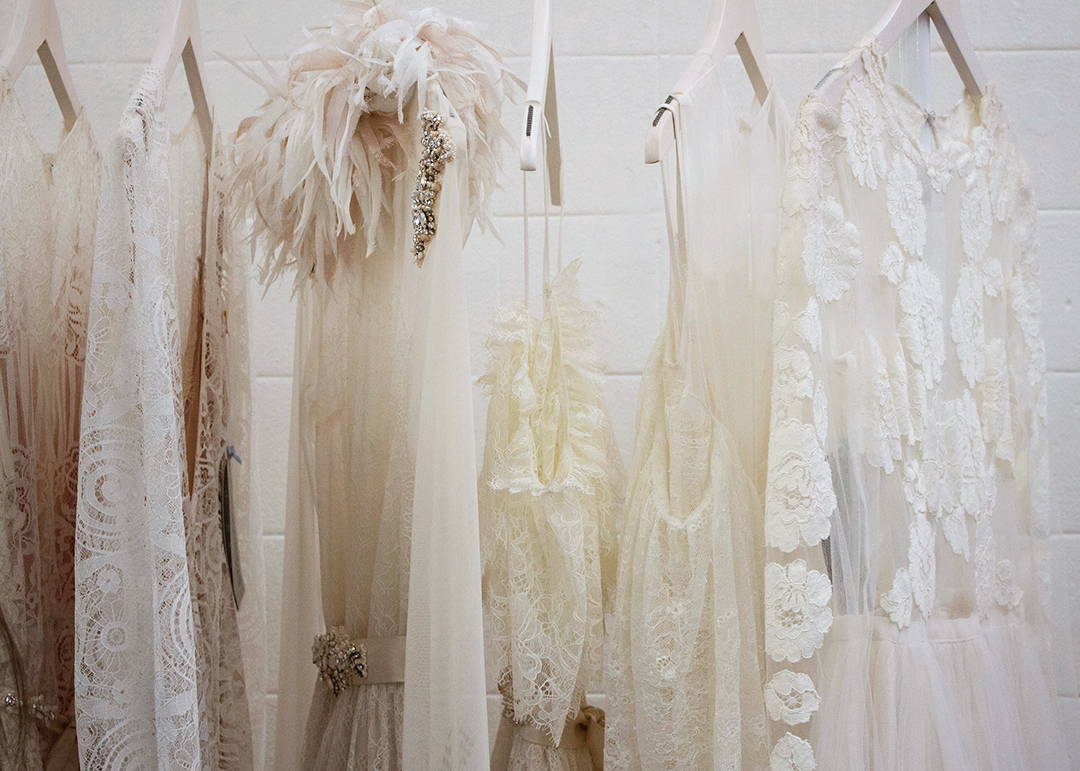 Vintage and Preloved Designer Wedding Dresses
view our picks of some truly unique pieces
Over the years celebrities have brought vintage to the forefront whilst gracing red carpets in designer items that boast exclusivity. From Kim Kardashian in an Alexander McQueen Oyster Dress to Gwyneth Paltrow in a 1963 Valentino number, celebrities are breaking down stigmas attached to second hand goods.
Purchasing something pre-owned or vintage brings with it a sense of individuality and self-expression, especially amongst younger generations. The exclusivity of vintage items as well as the exquisite and niche craftsmanship that is found within many items, makes buying and wearing vintage a trend and a luxurious one at that.
Besides the trend aspect of vintage, the pandemic put sustainability into perspective for many and playing a part in saving the planet has become vital. Purchasing a pre-loved item is an act of good practice in sustainability as the item already exists in the world.
Getting your hands on a vintage or pre-owned designer wedding dress can be a truly special experience as it could never truly be replicated when opting for 'new'.When shopping for a vintage or pre-owned wedding dress online, be sure to keep the following in mind;
Return Policy: If you are unsure of the dress, ensure you have reviewed the online store's return policy.
Find your tailor beforehand: Vintage dresses can be fragile and their fabric irreplaceable. Show your chosen tailor your intended purchase and they will give you an indication of their capabilities.
Shop around: Vintage dresses can be very pricey and shipping a timeous procedure, make sure you have done your research so as to not waste time and money.
A lover of feminine styles and intricate fabrications, the romantic dresser enjoys subtle embellishments and hues.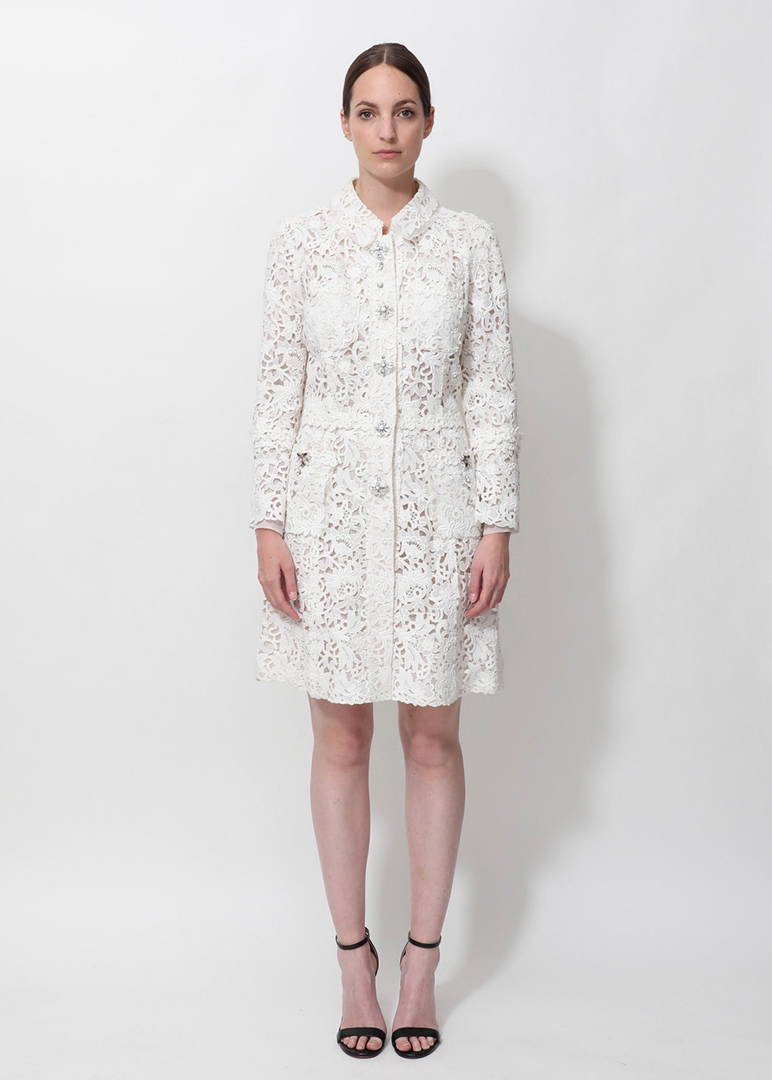 Embellished Lace Dress
LOUIS VUITTON
Size 38 FR/ Medium
560€
Purchasing a high-end label that you could never get on sale, for less, is a true bargain. This dress in a 60's style silhouette is a Marc Jacobs for Louis Vuitton creation. The white embroidered, lace, cotton and silk dress features rhinestone detailing. Resee prides itself on selling preloved, authenticated, designer items online, making luxury vintage and pre-loved goods more attainable.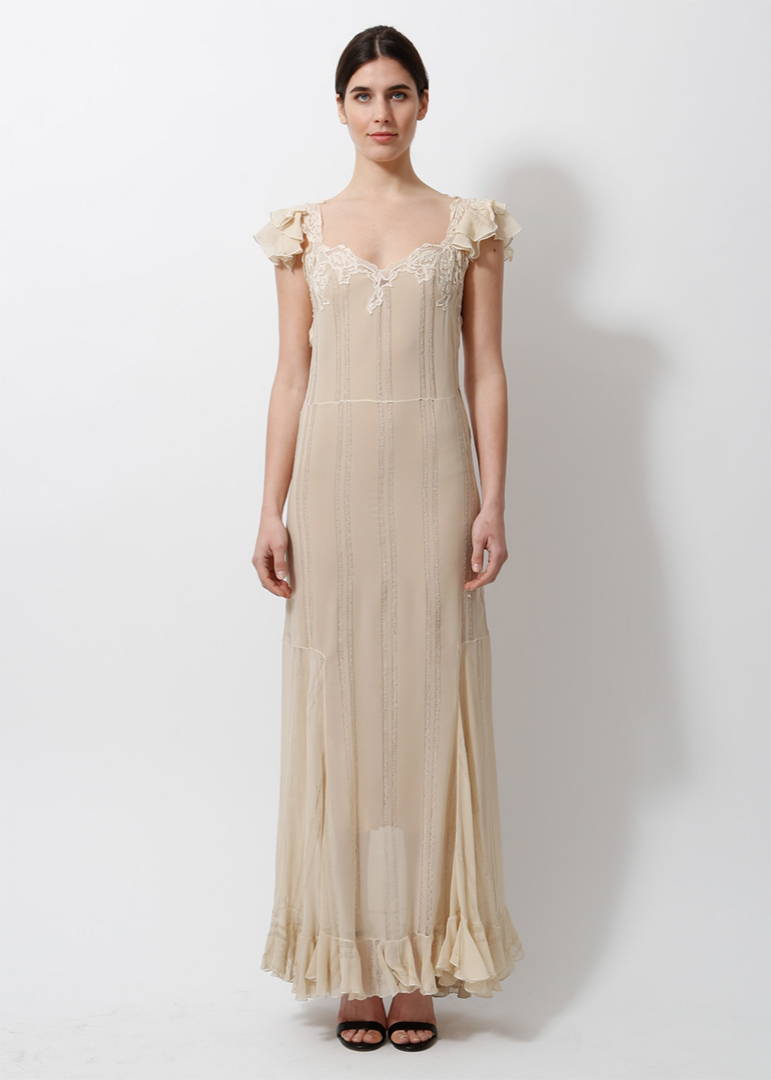 Lace Chiffon Gown
VINTAGE / OTHER
Size: 36 FR/Small
480€
This Sheer, vintage, lace and chiffon gown includes a silk slip dress. If you're more of a non traditionalist and err on the minimalistic side then this is the dress for you. When purchasing a second hand item, enlisting the assistance of a tailor is almost inevitable. If the ruffled sleeves are not for you, give them the boot.
A lover of somewhat loose silhouettes and interesting fabrications, the bohemian bride has an eye for details while still looking to a more organic aesthetic.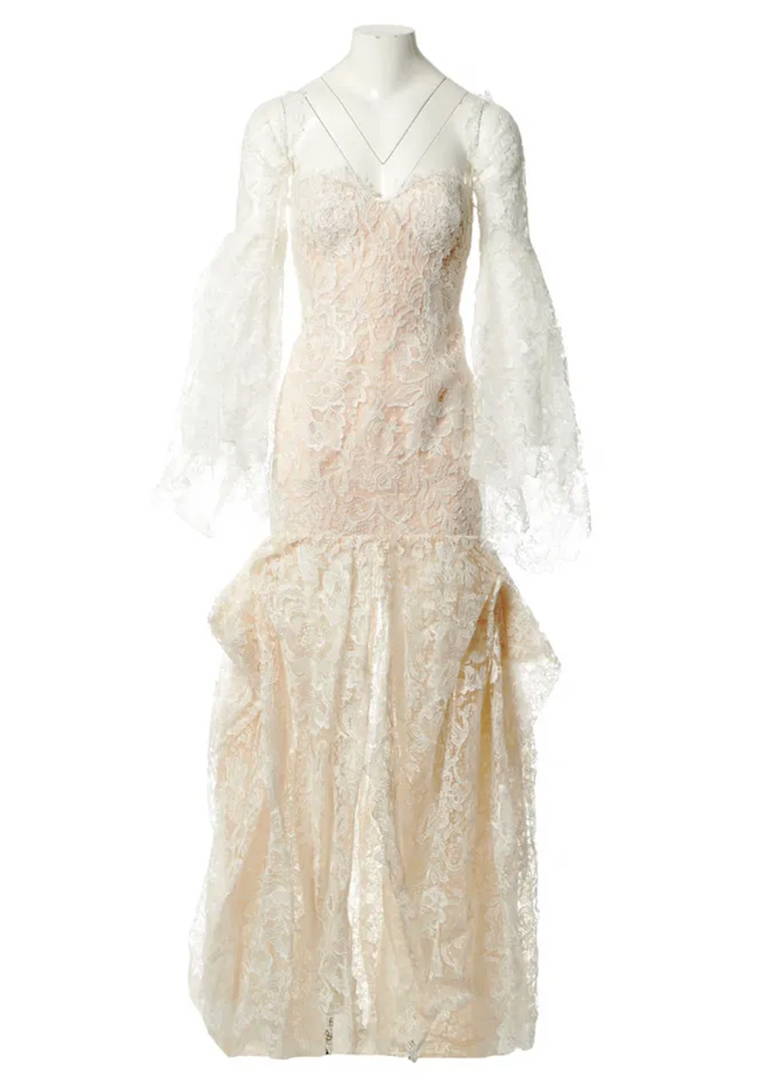 White Silk Maxi Dress
Vera Wang / Vestiaire Collection
Size: 6US
$8,436.42
Getting your hands on a Vera Wang for less could be a dream come true. Although pre-loved, this Spring 2020 gown in a shade of 'linen' has never been worn. The dress is made of off-white floral lace and maintains its structure with a bustier. Its flared lace sleeves and whimsical bottom make this an ethereal dream.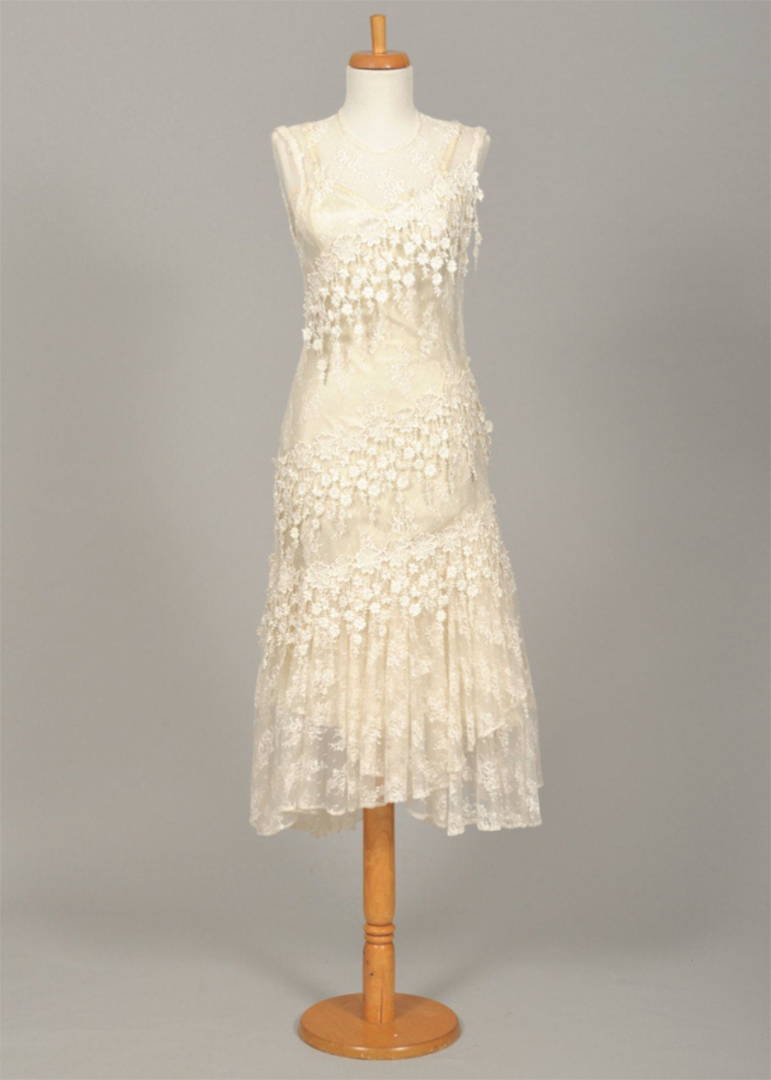 1970's Sheer Lace Embroidered Vintage Wedding Dress

Mill Crest Vintage
Size: UK 32
R1 106,51
Mill Crest Vintage is an online bridal store that primarily deals in vintage wedding dresses. There is no doubt that when purchasing a dress from them you are purchasing a true piece of history and a one-of-a-kind piece that could never, fully, be replicated. Designed in the 70's, this sheer, lace, embroidered dress is in excellent condition. Adorned with free-hanging appliques and completed with pearl button closures, you are sure to make a statement on your special day.

The minimalist bride enjoys straight-forward fabrics with little to none fabrications or exaggerated textures.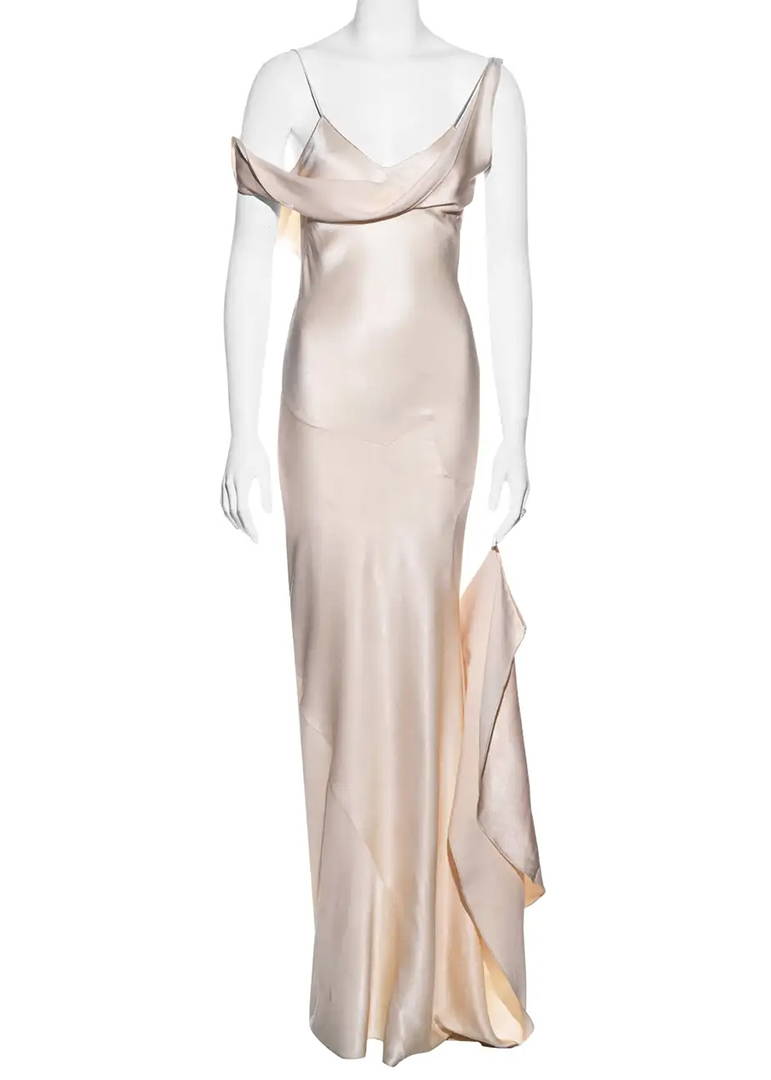 John Galliano Champagne Satin Wedding Dress, FW 1995
1st Dibs
UK 10 / US 6
$12,047.19
Simplistic in satin, this dress formed part of John Galliano's Fall-Winter 1995 collection. Featuring draped cowls in the front and back of the dress, this dress is simplistic yet elegant and one can only admire the attention to detail such as the bias-cut inserts to the skirt or the 'dancing loop'.
Cream Medieval Cathedral Train Wedding Gown - 1930s
1st Dibs
Size: Small
$5,000
For the bride that is not afraid to make an entrance, a train is sure to do it. Bishop sleeves and a long Cathedral train make this dress truly unique for this era. Made of silk chiffon, it is completed with 17 covered buttons at the back.

A lover of extravagance, loud fabrications and elaborate silhouettes, the maximalist has her finger on the pulse when it comes to the latest trends and is not afraid to experiment with fashion.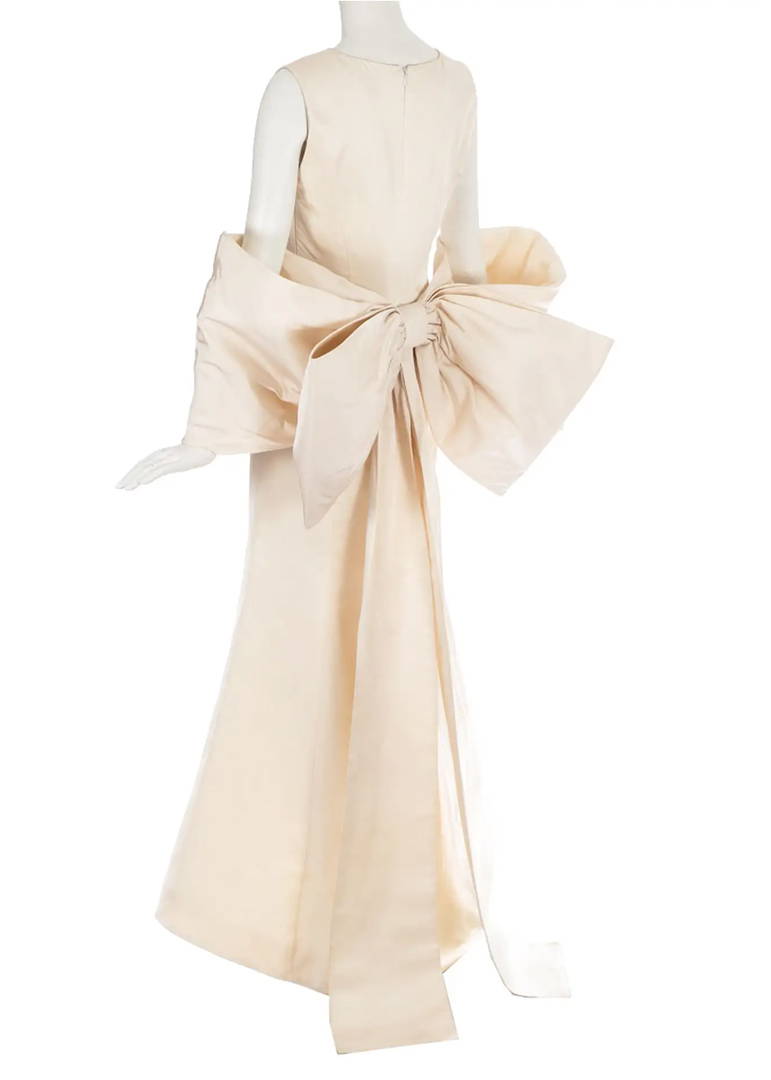 Dolce & Gabbana Ivory Silk Fishtail Wedding Dress, c. 1990s
1st Dibs
Size: UK 12
$11,055.07
Designed and made in the 1990's, this Dolce & Gabbana, ivory, silk, fishtail wedding dress with it's large functional bow is sure to turn heads. Featuring a very simplistic 'v' neckline and front of dress, the bow adds just the right amount of drama.
The classic bride appreciates simplistic, yet modern, silhouettes that are easy to wear and timeless in appearance.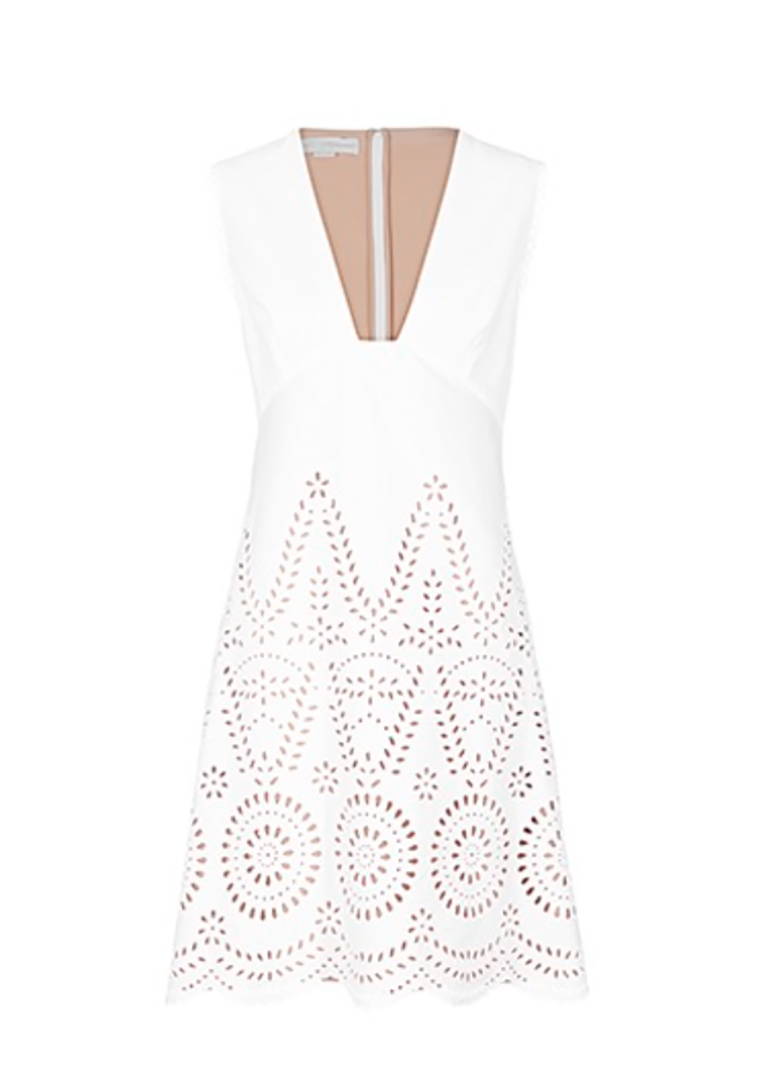 Stella McCartney A line Broderie Anglaise Mini Dress
Designer Exchange
Size: UK 14
£180
For the somewhat unconventional yet sophisticated bride, this broderie anglaise, A-line dress is perfectly suited to an understated wedding. In excellent condition, this item has never been worn and has retained its original tag.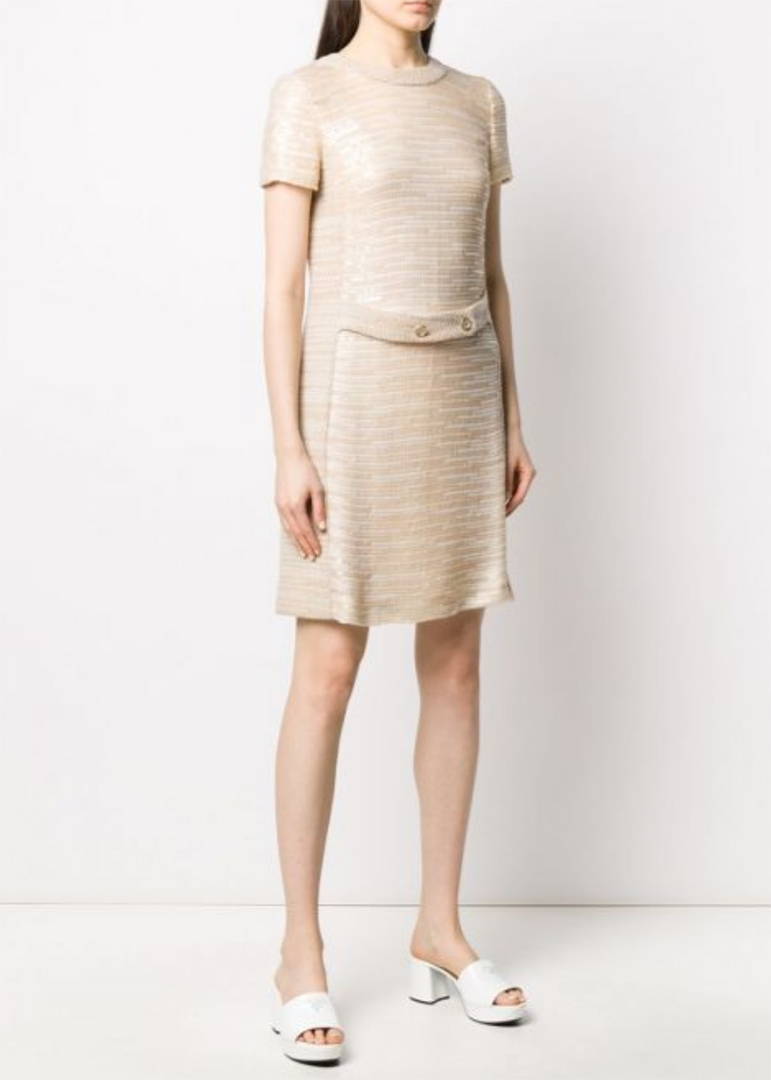 Chanel Gold Sequin Dress
Rewind Vintage
Size: 10-12UK
£1 100
Whether you've opted for a lavish wedding or to simply elope, you can't go wrong with vintage Chanel. Minimalistic in its silhouette and design, it is made from a gold and cream fabric blend, adorned with gold sequins and a button placket in Chanel's signature tweed. This investment piece is also in excellent condition.
A wedding dress should always reflect your personal, everyday, style. Pick something that looks good on your body shape and that you are comfortable in.