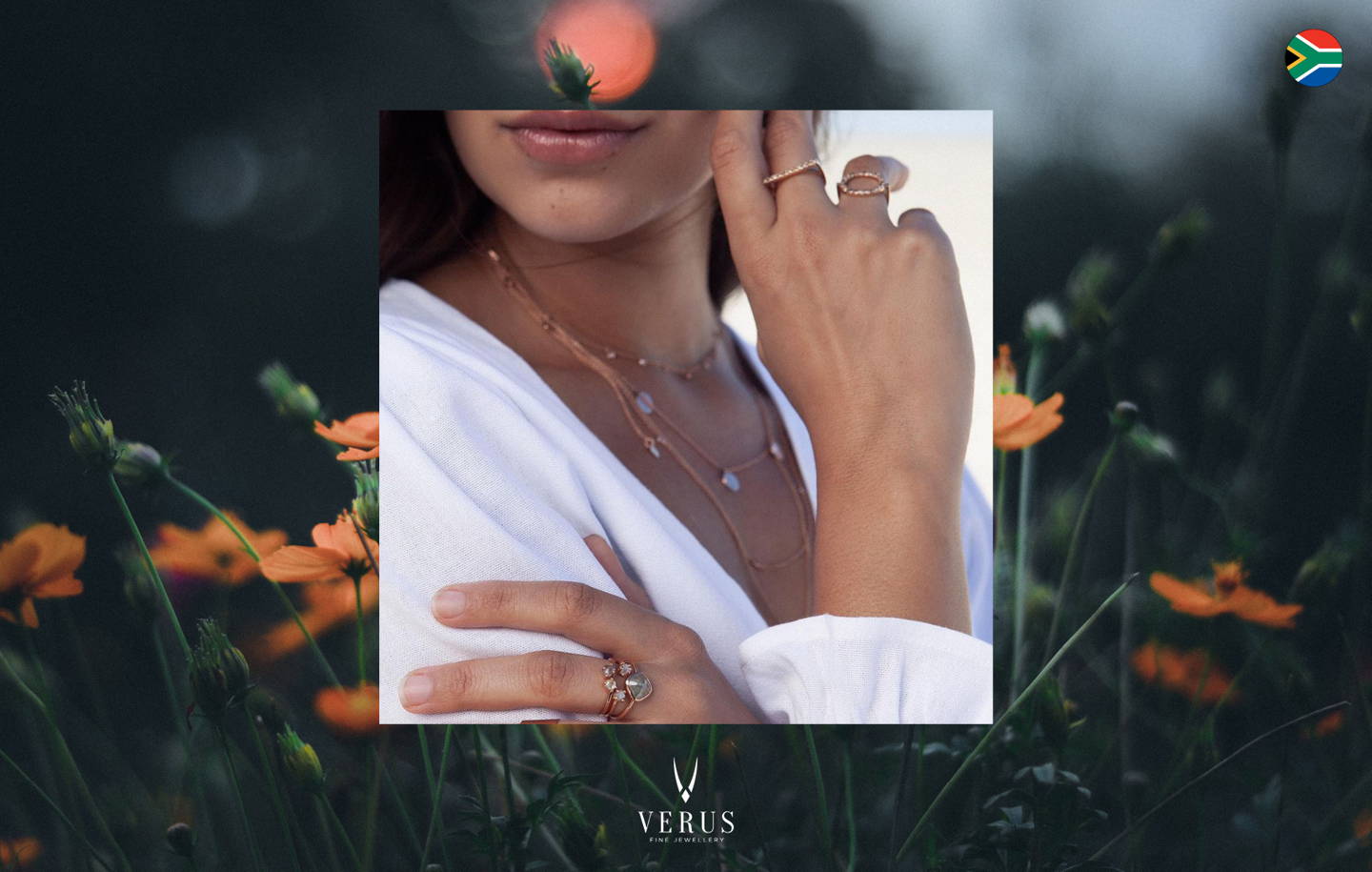 Plain Tiger Spotlight: Verus
Classical design meets modern edginess
Stylishly encapsulating their home country, South Africa, through wearable art, Verus Fine Jewellery brings you a collection of hand-crafted jewellery for men and women. It masterfully captures the essence of South Africa and shares it with the world. Verus is the Latin word for 'real', chosen because "we aim for the ultimate standard of classical elegance and luxury as it once existed." says co-founder, Gill.
"Verus embodies our love of understated, authentic, and ethically conscious design. We like to keep things simple, but exceptional. Every fine jewellery item that we create is one that we wear ourselves." says Candice. "We want everyone who appreciates fine jewellery to be able to wear Verus." adds Gill.
Verus represents the founders' love of all things genuine and true, both in how they design and manufacture their collections, as well as the materials used.
"Each and every piece within the Verus collection is 18k gold and 100% handmade in South Africa by artisanal goldsmiths in the City of Gold, Johannesburg." adds Gill proudly. "We use only the highest quality bench metal. No plating and no vermeil! Just 18k Gold with a special focus on Rose Gold." says Candice.
All of Verus' pieces include ethically sourced and natural stones in their designs. These stones are naturally precious or semi-precious and sourced from South Africa and the rest of Africa, a beautiful way to share their home country with the rest of the world. "We exclusively support independent brokers and small suppliers from across the continent." adds Gill. "The words that I live by in life are - conscious awareness, understated and minimalism. This is what we try to reflect in our jewellery. We keep our metals and stones organic, while being ecologically aware. To this we add a dash of edgy sensuality with our designs. Candice and I are meticulous in creating handmade pieces that are easy to wear. With the combination of our style, manufacturing skills and design inspiration we are able to bring you timeless, contemporary, beautiful jewellery." she adds.
"What we choose in life defines us. My own jewellery, above anything else that I select to wear, is personal and meaningful to me and I take pride in our collections which give you the same opportunity. I adore the perfect and delicate pieces we create, and I am continually excited to share the adventure with our customers!" says Candice "Our diamonds are top-end and there is a special interest in raw diamonds. The influence is very Scandinavian." she adds.