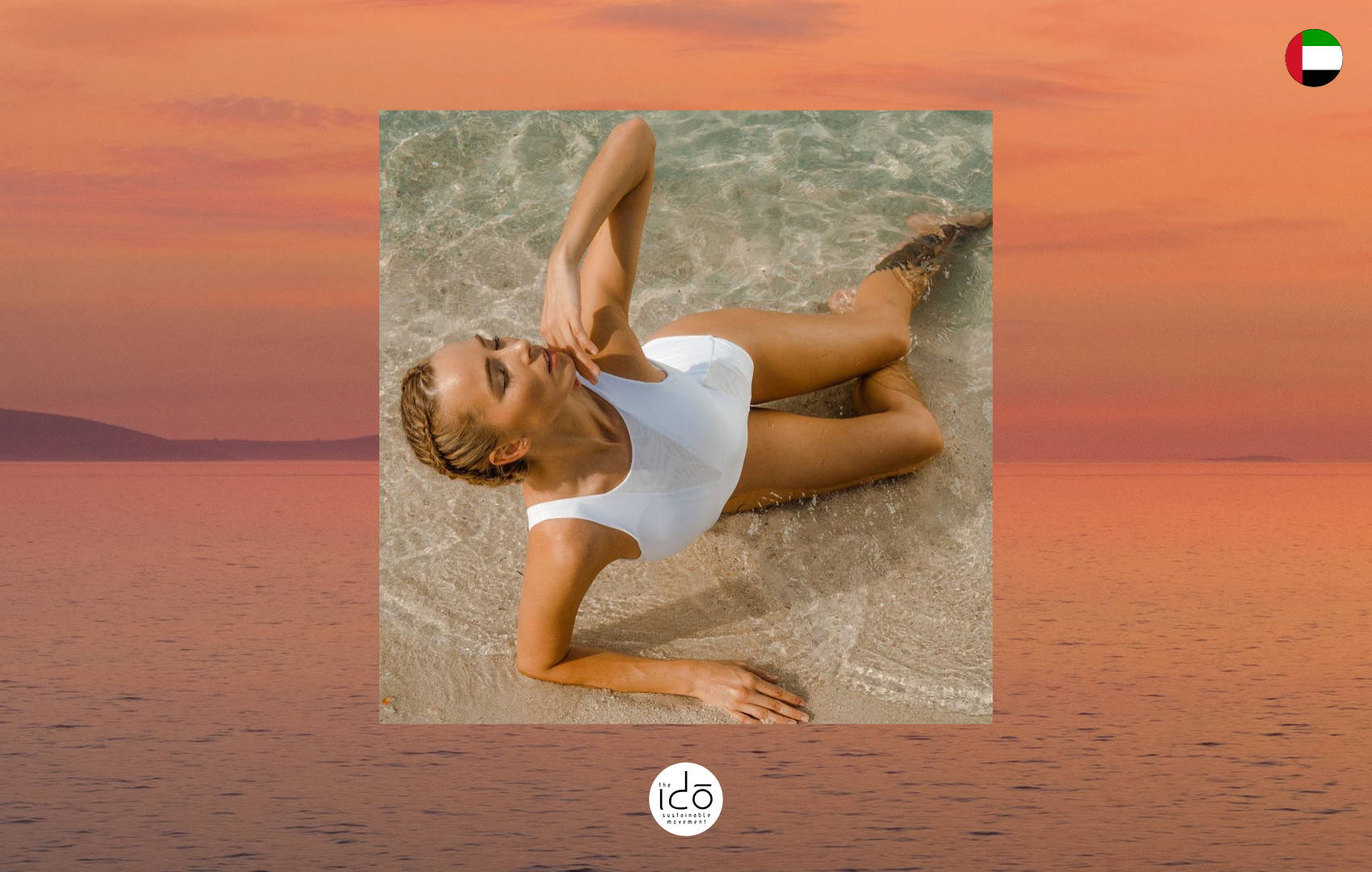 Plain Tiger Spotlight: The Idō Movement
Designed for the Art of Living
Some fashion designers are inspired by their surroundings – the people they meet, the places they visit, the objects they love. Other designers are inspired by things that are less tangible – the abstract, the conceptual, the things that live in our heads and hearts.
If you sat down for a coffee with Sandhya Lalloo-Morar, I believe you would get a sense that she is a creative of the latter kind. Her brand, The Idō Movement is inspired by the concept of movement, but not only how it plays out in sport or physical activity. It's a brand that's also about how movement makes you feel. More specifically, it's about the way that dance makes Sandhya feel. And when you browse the collection, read its sustainability manifesto and feel the future of fashion on your skin, you'll be swept up by the same rapture and elation that Sandhya associates with her passion for dance and design.
Sandhya is a born dancer and a trained designer who has put in countless hours in the dance studio, and in fashion houses, throughout South Africa and Dubai. After school, she studied fashion design at the University of Johannesburg and became a lecturer after graduating. After winning a prestigious award as a young designer, she launched her first fashion brand in South Africa. In 2010, she moved to Dubai and worked with multiple brands as a stylist and costume designer, while completing her postgraduate degree in fashion, specialising in Japanese design.
I know right? Sandhya is one of those creatives who seems to have invented a way to cram more than 24 hours in a day. She's a young woman who's embraced her talents and followed where her passion led, without looking back. Hers is an inspiring story of the amazing things that can happen when you work hard, think smart and build a life around the things you love.
As she explains: "My earliest muses were dancers, but very quickly after I took the brand to market, it turned into a reflection of lifestyle. Today, The Idō Movement serves the needs of the modern 'mover' – people who transition between different spaces and activities throughout their day. Our clothing will take you from the gym, to the swimming pool, to an evening out. You could think of our garments as low-maintenance luxury. It's where style meets simplicity."
In the range you'll find everything – except for anything you may deem as the archetypal king of activewear. You'll find luxurious leotards with plush velvet finishes, cut-out detailing and structured bodices that adapt to your form. You'll find loose-fitting pants with tie-dye-esque patterning. And you'll find the Marta top with its frilled collar and sleeveless design, made to be dressed up for a night on the town, or down for a trip to the pilates studio.
Three key pillars form the founding principles for every piece of design you'll find in the collection: earth-friendly, ethical and reduced consumerism.
In terms of its environmental impact, The Idō Movement has fabric down to a science. Its garments are made from natural fibres such as bamboo, hemp and linen. These naturally extracted materials take their place alongside regenerated fibres that are recent inventions and exceptional examples of scientific innovation. These include ECONYL®, a regenerated nylon fibre made from fishnets and other nylon waste, and recycled Polyethylene Terephthalate (RPET), made from recycled bottles.
Ethical production is a non-negotiable for The Idō Movement. All the bases are covered: the brand only collaborates with suppliers who offer their workers fair compensation and humane working conditions, clothing is produced in small quantities and in slower cycles and a percentage of all profits goes towards supporting sustainability-focused initiatives.
Touching on what 'reduced consumerism' means to her brand, Sandhya explains that: "the axiom 'less is more' captures everything we believe in. Our customers don't purchase separate outfits for each activity or part of their day. They share our philosophy of 'multi-purpose' production, which allows you to wear the same piece to a picnic in one context and at a yoga class in another."
The Idō Movement is a brand 'for the movers'. And of course that relates to the fact that its clothing lines are designed to support motion. But it's also a brand for 'movers' in the sense that it speaks to a new generation of consumers, who, through their shopping and lifestyle decisions, are driving change and shaping the next step for the fashion industry in an evolving world with evolving needs.