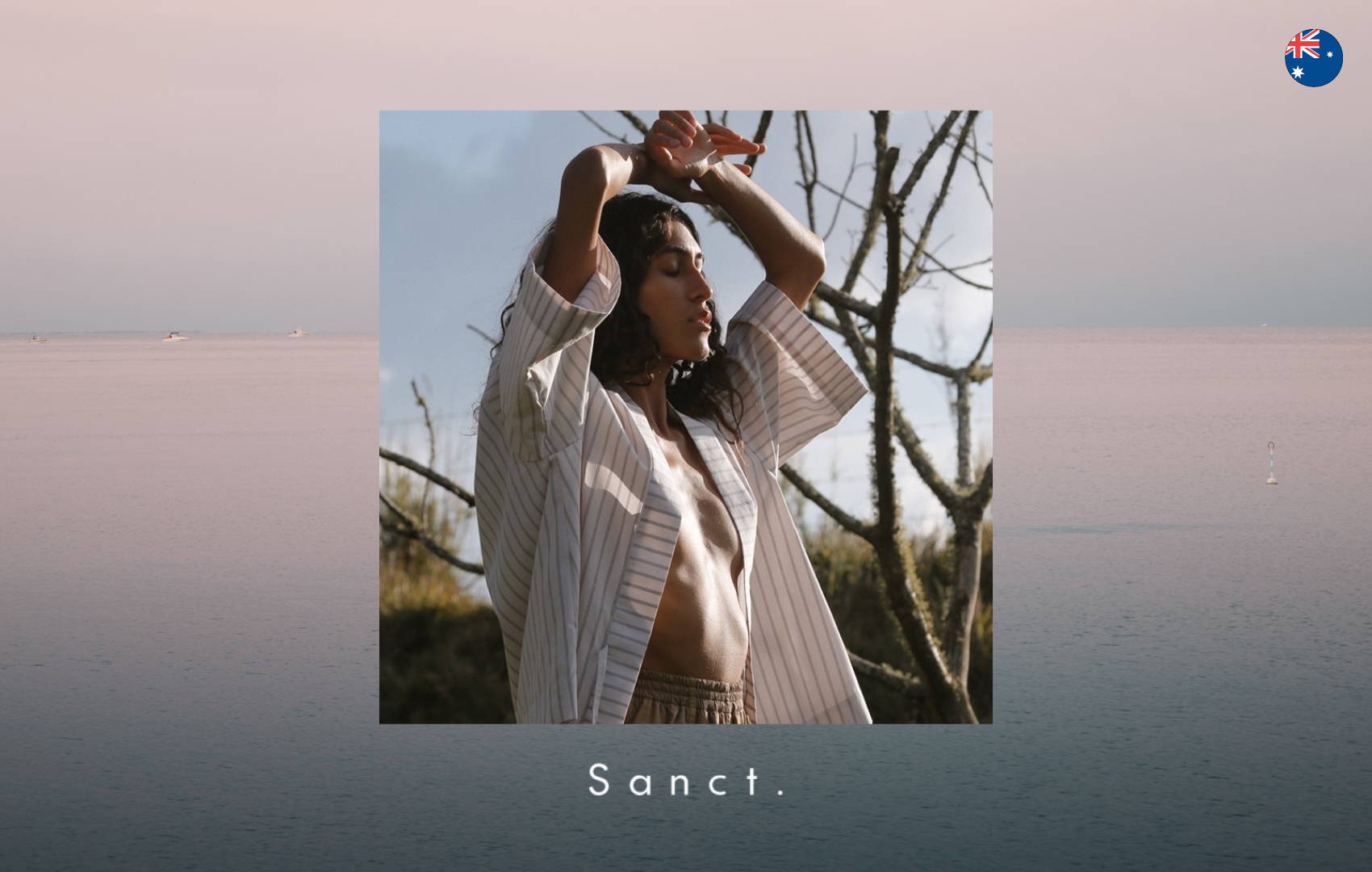 Plain Tiger Spotlight: Sanct
Principled Fashion Production
Introducing the "Frill Skirt" by Sanct: Its elastic components are woven together by a family business who obtain their electricity from an in-house hydroelectric power plant. Their heating energy comes from a private wood pellet heating power plant with wood gathered from their own forest.
You'll find all that information in the description when you buy the Frill Skirt as you would with any other garment you purchase from Australian brand, Sanct. Oh and by the way, the Frill Skirt, and every other item created by Sanct owner and designer, Danielle Abery is intended to outlive you, quite literally as a repaired version of itself or as part of a brand new fibre. Sanct is a visual comment on the difficult and evolving relationship between fashion and sustainability. It's a discussion we should all be a part of.
"Our sustainability values drive Sanct. We select materials for their traceability and use third party certifications to ensure these materials are made in a way that respects the planet and the people who made them. We love certifications like GOTS organic and Cradle to Cradle Gold which have rigorous standards to protect people and the planet," says Danielle.
Currently, Danielle is a lone helmsman, steering the Sanct ship while working its decks making patterns, designing, sewing garments, managing social media, facilitating customer support and packing orders – she does it all. And loves every minute of it.
Conventional cotton. Polyester. Conventional viscose. These are three of the fabrics that are on Sanct's "no-go" list because of their negative impact on the planet and lack of regulation around working conditions in factories. In a beautiful paradox, any waste coming from Sanct does not go to waste. It is recycled with Textile Recyclers Australia where it goes directly towards making new fibres and fabrics.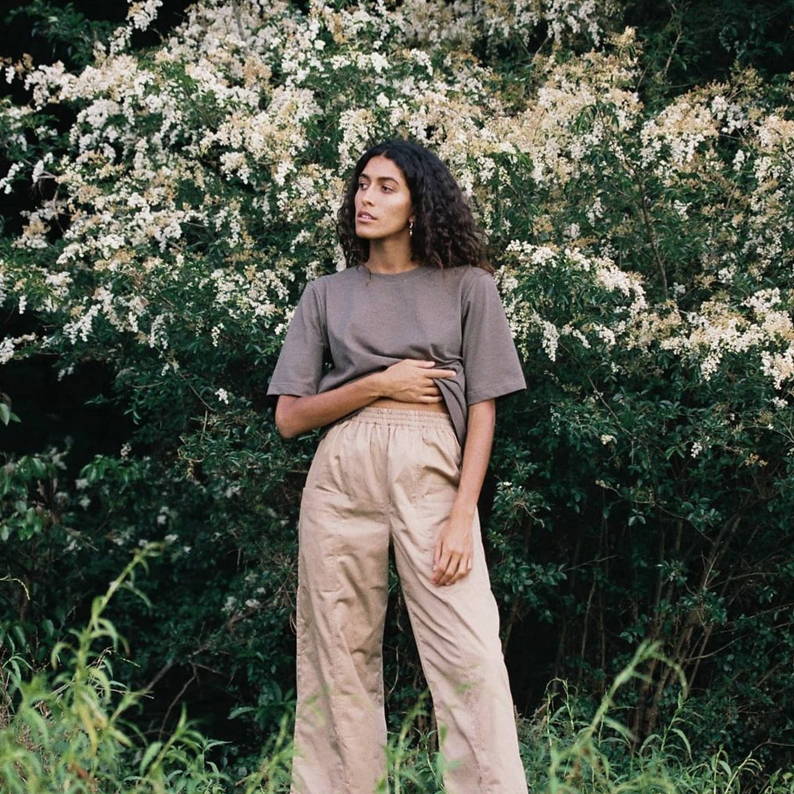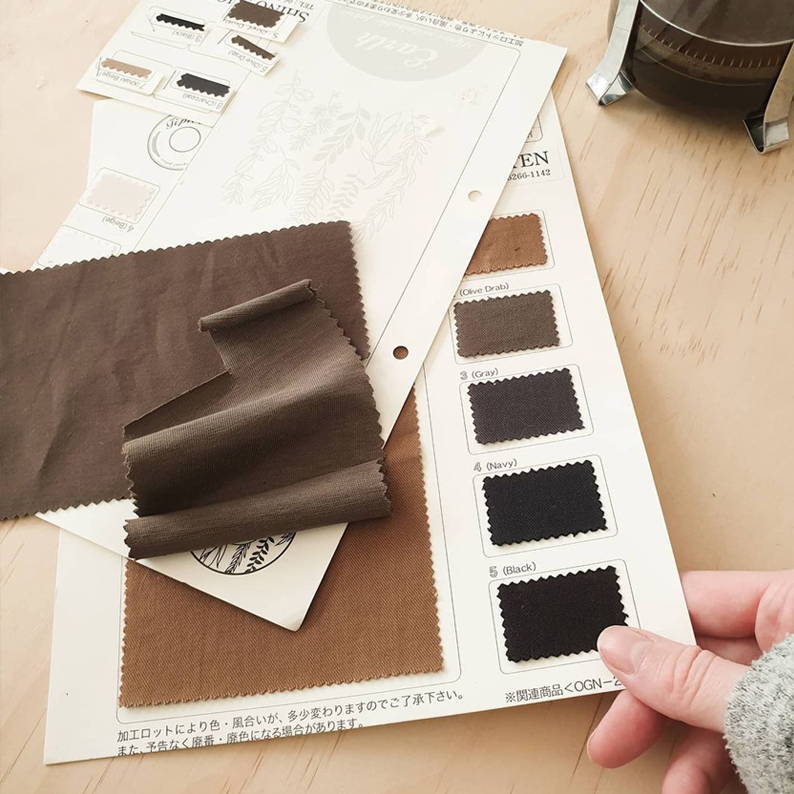 Sustainability is the golden thread that closes the life cycle loop of every Sanct design from pattern to packaging. As Danielle explains: "We ship all our orders in cardboard boxes made from 80% recycled materials, taped with water-activated paper tape. Our tissue paper and swing tags are made with FSC paper and our care cards are made from 100% post consumer-recycled paper and printed with soy inks."

Sanct as a brand is also built around inclusivity. In its collection you'll find garments in sizes 8-22 (most fashion brands only produce sizes up to 14, which neglects a large and underserved portion of the market). For Danielle, it's important that everyone gets a chance to promote and participate in ethical fashion production, and with Sanct, everyone really can.
All her garments are trans-seasonal and transitional: "My target market are eco-conscious, fun-loving and adventurous people who want to feel great in comfortable, functional clothing. The Sanct customer loves local markets, great design, the arts and a coffee with friends on the weekend. My target consumer wants to feel put together in a work meeting and also be able to transition to chasing the kids around at the park without having to go home and change first. Sanct is for those who want to participate in life without having to choose between feeling stylish but restricted or comfortable but unfashionable."