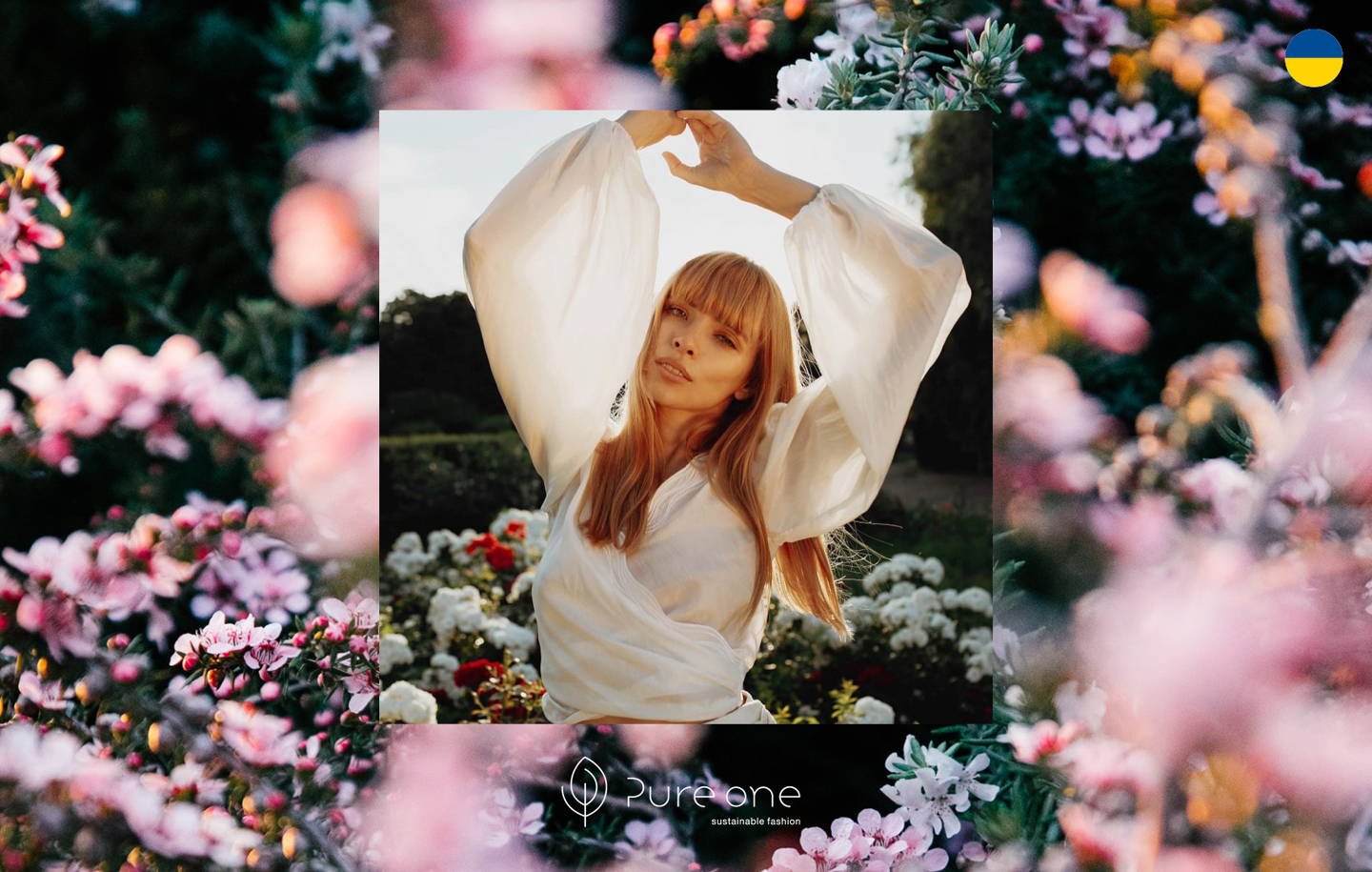 Plain Tiger Spotlight: Pure One
One item purchased = one tree planted
For every item you purchase from sustainable fashion brand, Pure One, a tree is planted in one of 43 countries around the world, by an NGO dedicated to reforestation. The name of that NGO is "One Tree Planted," and together with Pure One and its other partner brands, it has managed to plant over 30 million trees in under a decade.
This remarkable contribution is a microcosm of what the fashion industry can become - a sector that promotes a circular economy and a regenerative approach to consumption, rather than an industry that saps the earth of its natural resources and promotes the accumulation of waste. It is a vision to which the founders and owners of Pure One subscribe.
Pure One is the brainchild of best friends, Marina Plotnikova and Nina Shershnova - each of whom have different academic backgrounds. Before creating the Pure One brand, Nina worked as a financial director, while Marina worked as a market and event organiser. Together, they are a formidable force for good.
"Conscious elegance," is the way that Plotnikova and Shershnova describe Pure One. It is a brand that does not make customers choose between beauty and sustainability.
In Pure One's collections, you'll find bodysuits, dresses, jumpsuits and blazers in muted shades and monochromatic colourways that speak to minimalist taste. In the range, you'll find a selection of textiles that did not exist just a few years ago. These fabrics, including banana silk, Tencel and vegan wool; which can be notoriously difficult to source, but for these two resourceful entrepreneurs, the effort is always worthwhile.
"As Pure One, we have drawn alongside the global movement towards sustainability and conscious consumerism, subscribing to initiatives such as the Paris Agreement and making sure that we do our part in working towards a carbon-neutral world. We find it inspiring when consumers ask questions and choose sustainable alternatives to mass-produced fashion. It is indicative of a gradual but meaningful shift in the right direction," says Marina.
Pure One's commitment to sustainability goes beyond using eco-friendly materials to make their garments. The environmental impact of Pure One's packaging is also considered. For example, no polyethylene is used in packaging and the environmental standards to which the team holds its selection of fabrics, applies to all fittings and marketing materials.

All Pure One's textiles are ethically sourced and 100% of their garments are designed, created and embroidered in Kyiv, Ukraine where women-led teams of artisans are provided with fair compensation and work under safe and comfortable working conditions.
Pure One takes a regenerative approach to fashion, with leftover fabrics being turned into accessories. Customers also have the option of returning old Pure One garments when their lifespan is complete, and the team will ensure that those garments are sustainably recycled.
Both Marina and Nina lead environmentally friendly and conscious lifestyles, contributing to charitable greening projects and social initiatives that focus on knowledge sharing and education.
This is perhaps one of the most practical examples of what we mean when we say that sustainable business is not a 'tick box exercise'. It's so much more than that. For the brands you'll find on Plain Tiger, like Pure One, responsible profit-making is a philosophy; a golden thread that runs through every part of their business from design and conceptualisation to the very lifestyle of the owners. That's when you know someone really believes in something - when they live their brand values and 'walk the talk'. Pure One certainly does just that.