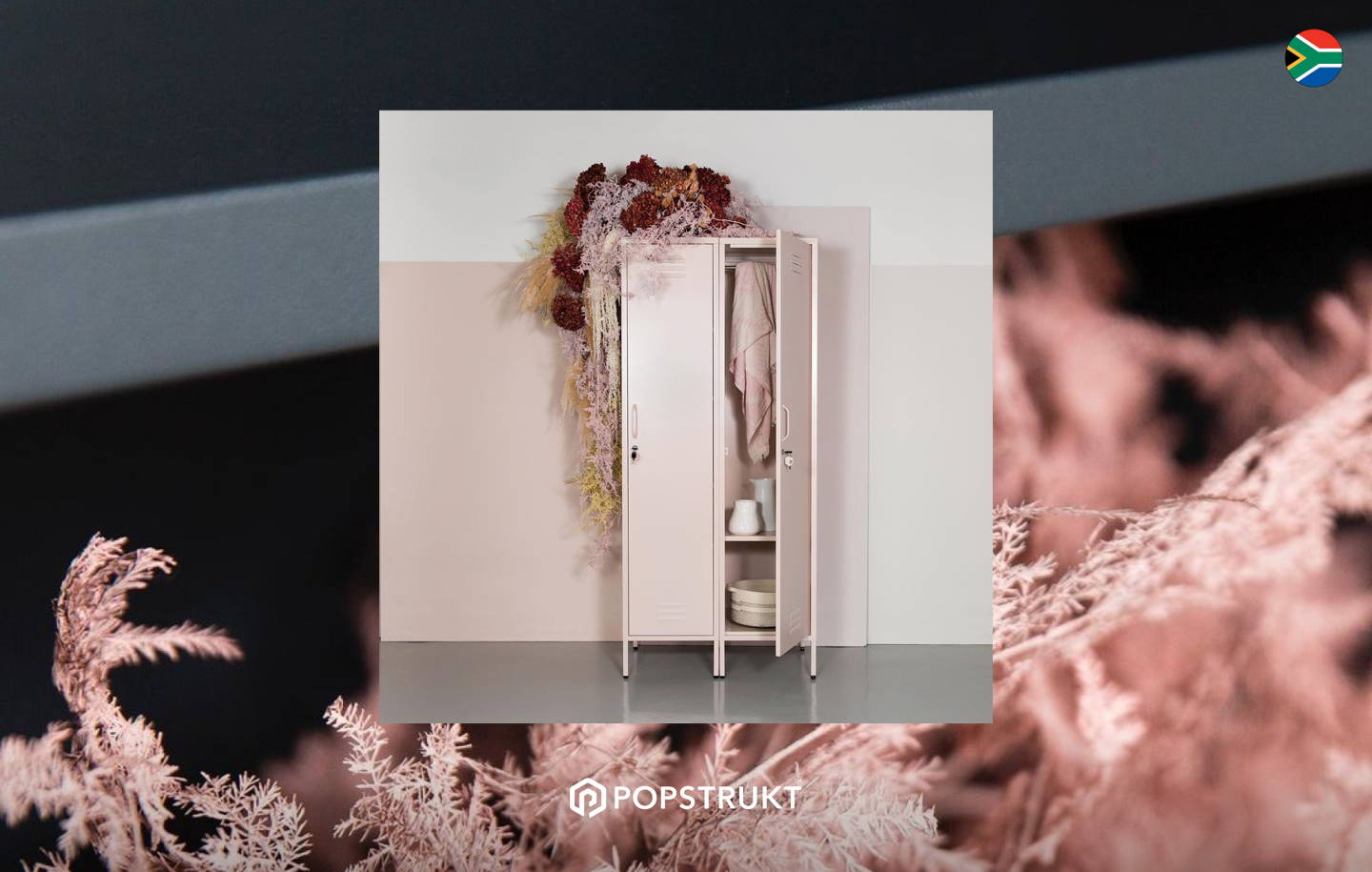 Plain Tiger Spotlight: Popstrukt
Flat-packed and ready to flaunt
Here's a riddle.
What starts off as a side table, evolves into a bedside table, can also be used as under-desk storage and doubles as a children's room cabinet?
The answer is…

The Sugar Cube Side Table, designed and produced by pioneering South African furniture brand, Popstrukt.
In an industry that could do with a new take on striking the perfect balance between form and function, Popstrukt is a breath of fresh air.

Browse its catalogue online and you'll see that Popstrukt loves and celebrates colour. Expect elegant shades of grey and pink, interspersed with playful yellows and timeless shades of blue.

The name of the brand is a portmanteau combining the words, "pop-up" and "structure" or the Afrikaans variant, "struktuur." Popstrukt was the solution to a personal need that founder, Adriaan Louw and his wife had to furnish their first home. In their search for pieces that ticked all their boxes, the couple discovered a gaping hole in the furniture industry – an opportunity for more innovation, more accessibility and better value.

With a background in Industrial Design, Louw set off in 2017 to challenge the status quo in an industry that has been monopolised by a handful of key players. His vision was to put the "fun back in furniture," and to create unique pieces that encourage people to play, experiment and get creative.

This vision was underpinned by a strong conviction that emerging brands have the responsibility to cater to the needs of an evolving world with very real needs. Sustainability was therefore top of mind for Louw in every piece he designed and produced.

And, as he asserts, "when we talk about sustainability, we're not only talking about the environmental aspect – we're interested as a brand, in how people are treated and how our business operations affect the people, places and things within our scope of influence. As entrepreneurs in the sustainability space, we need to look at the issues we face as a holistic challenge. At Propstrukt we are working as a collective in a very practical way to find opportunities to improve our net positive impact on the world around us. In five years we hope to see a Popstrukt that can stand as a beacon of hope, and an example for others to follow."

All Popstrukt furniture comes flat-packed and ready to assemble – a design principle that places the brand on the stage next to some of the most innovative and forward-thinking furniture manufacturers in the world. The flat-pack structure of Popstrukt's furniture has allowed the brand to cut logistical costs – a saving that is passed on to the end-user.

Each piece is designed to be reused and repurposed, moving it from room to room to fulfill different functions as your taste and space changes. With this conceptual approach to furniture, Popstrukt is helping to reimagine how we think about the way we decorate the spaces we live in, work in and play in.

Working exclusively according to an online ordering system, Louw has made it possible to cut costs, remove the middleman from the supply chain and offer pieces that deliver better value to the end-consumer. The brand's inception into the thriving online space is partially a product of the global pandemic, which catalysed an accelerated move towards a more mature e-commerce environment globally.

In addition to the day-to-day measures that the brand takes to reduce its carbon footprint, Louw and his team have also foregone the necessity of owning and working in a factory. Instead, the brand works closely with independent, expert manufacturers.

Under some of the most turbulent socioeconomic times in modern history, Popstrukt has managed to carve a niche for itself amongst the big names in home furnishings. It is a testament to the strength of its philosophy and the motivation that Louw and his team feel for moulding a better industry – one that can be sustained in the long term.

On the kind of customer that Popstrukt is inspired by, Louw comments that: "We target a design conscious individual who wants to solve the problem of living space storage. Our products are considered and utilitarian, but they also invite individuals to let a bit of fun into their space of work or living in a practical way. Popstrukt is about living a little, expressing your individuality and creating spaces you love."