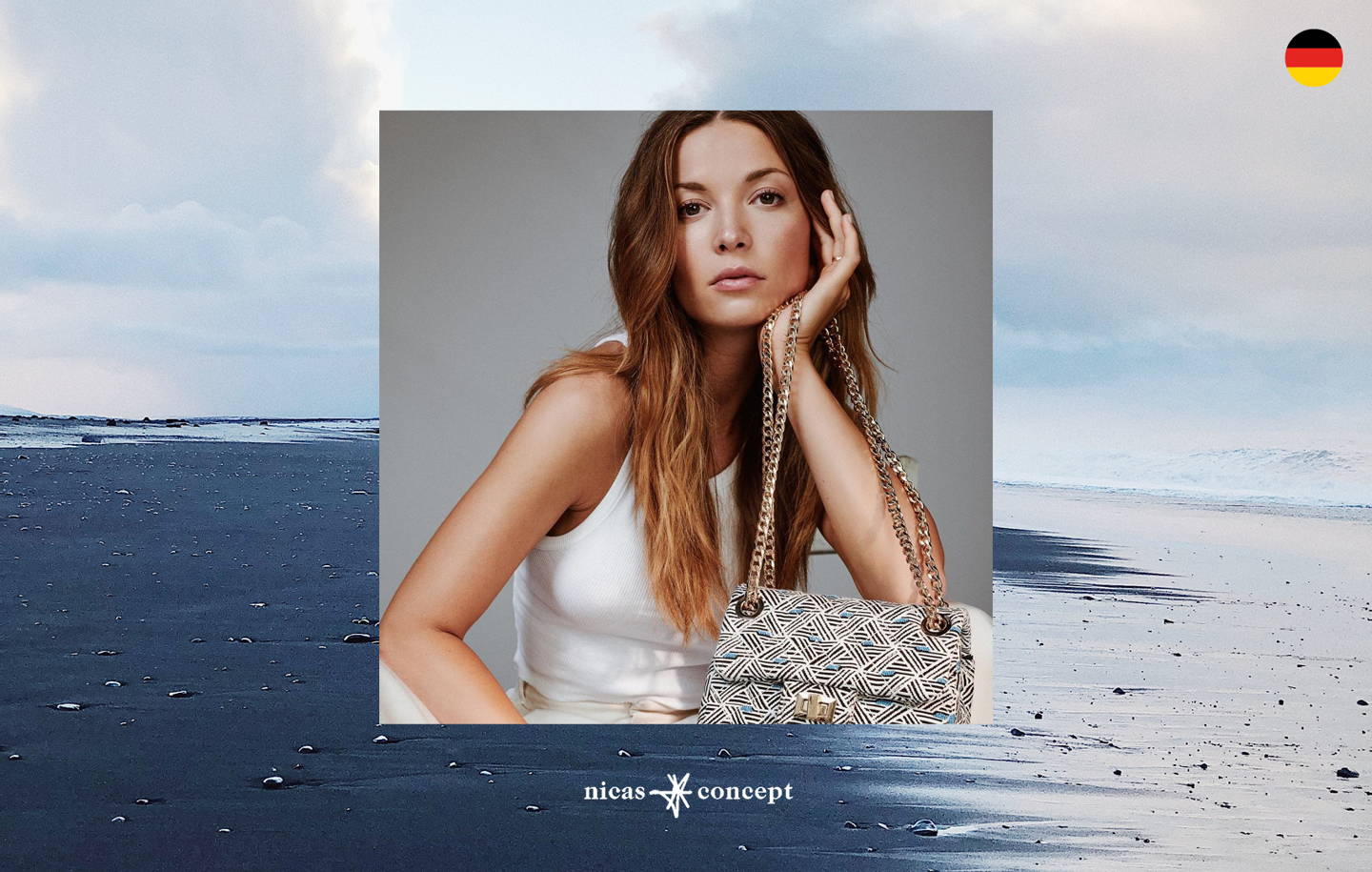 Plain Tiger Spotlight: NICASCONCEPT
In the words of Nika, co-founder and owner of NICASCONCEPT (NICA), "a handmade product is an investment."
That's exactly what NICA bags represent – unique, handmade pieces that are upcycled from fabrics that would otherwise go to waste. The fabrics used to make NICA bags are sourced from European interior designers who have fabric left over after production.
As is the case with all Plain Tiger brands, we're interested in the hands whose craftsmanship brings sustainable luxury products to life. We're deeply invested in the NICA vision to offer fair employment that compensates workers well and ensures that their working conditions are safe.
NICA is a brand founded by two sisters, Nika and Carolina, who followed in the footsteps of their mother who owned and ran two top fashion boutiques in Austria. Their vision goes beyond making beautiful accessories, to contributing to a cause that resonates with their philosophy of giving a piece of fabric a second life – another chance to be something treasured.
A portion of all the proceeds from NICA bags goes towards the research of frontotemporal dementia. For the two sisters, it is a cause that is close to home. Their mother was diagnosed with this disease at the early age of 45. Frontotemporal dementia is similar to Alzheimer's disease but is far less common and currently, there is no existing treatment that can be prescribed to slow its progression. Today, these sisters hope to help families and caregivers in their journey with this complex disease.
For the sisters, there has never been a better time to be building a brand like their own.
As Nika explains: "We believe that brand loyalty will be rooted in aspects like sustainability as we move towards a better fashion industry. And we'd like to be a part of that movement. Our bags are designed for women who care about the planet and want to do everything they can to move away from fast fashion. Our bags are created to be worn and cherished for years. They're made for people who think, live and buy differently."
To own a NICA bag is to own something that is intrinsically unique. Only one or two versions of each design are ever made, due to the limited availability of fabric leftovers. The team behind each bag is extensive. The bags are designed in Berlin and made in Istanbul using a fair and ethical production process.
"It is of the utmost importance that our bags embody a feeling of exclusivity but without costing the earth or leading to the exploitation of people. In this new age of industry, thinking about these aspects of fashion is our responsibility as designers and producers. We also wanted to make good fashion affordable, accessible and most importantly, sustainable – after all, we plan to make these bags and see them on shoulders and arms around the world, for a very long time," said Nika.