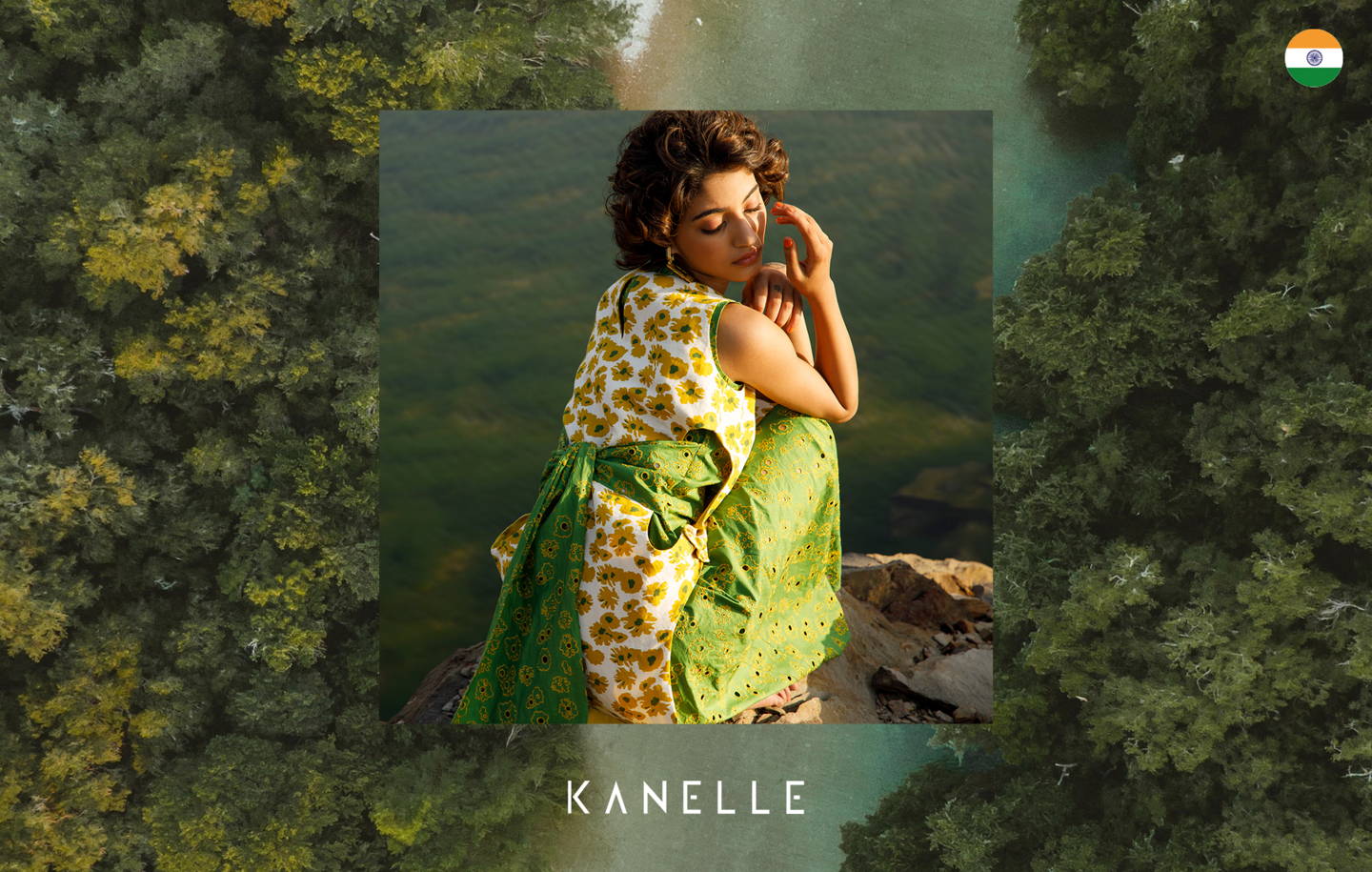 Plain Tiger Spotlight: KANELLE

Fashion that lives. Fashion that breathes.

Ten years ago, KANELLE was nothing more than an idea sparked by passion and fueled by memories of a mother who treasured and explored the beauty of different textiles. From a tender age, Kanelle founder, Kanika Jain came to an appreciation of what it means to see fashion as a form of self-expression.
What started out as an innate sense of curiosity about what fashion embodies for different people, became a talent that was embraced and nurtured – one that would eventually inspire Kanika to create KANELLE, a brand that pays homage to living and dressing timelessly.
Unlike some of her industry counterparts who aspire to fulfill a niche in the market, Kanika could never identify and cater to a specific type of woman. KANELLE is for every woman, and every woman wears KANELLE differently. It's a brand for homeowners and homemakers, career women, free-spirited females, mothers, and everyone in between. It's a brand built around three key descriptors – expressive, inclusive and transitional.
As Kanika explains: "With our 10 year long journey, we believe that now is the perfect time to add to our existing community of women who are not just customers, but have become our entourage. The women who wear and appreciate KANELLE, continue to support us and have gained trust in our design processes and the integrity of our products."
Whether you're dressing it up or dressing it down, a KANELLE garment is the kind that will remain in your wardrobe through the passing of seasons, existing beyond trends and passing fads. This sense of timelessness has come to embody what sustainable fashion has to offer the world – an alternative to 'throwaway culture' and a renewed appreciation for reusing, recycling and upcycling the items we have.
As an artist at heart, Kanika sees fashion as a design language and her collections do just that – they speak to personal freedom, individuality and innovation. For Kanika, every collection tells a different story and is open to interpretation. For her, therein lies the appeal of fashion – it's far from a static concept but more of a notion that is tied to everyone's own sense of what beauty is and what it means to choose how we represent ourselves in the world.

To tie KANELLE'S collection down to a specific taste or design flair is an impossible feat. One golden thread (pun intended) however, that runs through the entire brand aesthetic, is vibrancy.
Energetic shades of orange dance around specks of lime green, and pops of pink find their place amongst floral prints and geometric motifs. KANELLE is alive in its dynamic sense of energy and movement, with each garment designed to complement the body's contours while providing the wearer with a sense of breathability.
Like all Plain Tiger brands, there is a philosophy behind it all. It is a philosophy that stands firm in its conviction that fashion should make the world a better place rather than cause harm. As an entrepreneur, Kanika has taken the mission to restore the earth onboard as a personal goal, playing her part by producing fashion that does not contribute to environmental pollution and degradation.
To do this, she works with craftspeople such as weavers, printmakers, dyers and embroiderers, each of whom have spent years honing their craft using age-old techniques such as block printing, hand embroidery and textile weaving. Dedicated to a goal to treat everyone with fairness and thoughtfulness, Kanika established a social conscience team at KANELLE, whose purpose it is to scrutinise the supply chain and uphold strict ethical standards.

As she concludes: "Our stance on sustainability is clear. A few years ago, we identified a growing need to protect the planet's natural resources and to stop exacerbating the global scourge of increased pollution. We knew that in our own, unique way, we needed to act. With fashion being one of industries that contributes significantly to environmental pollution, we decided to reduce our carbon footprint by being very selective about who we work with and how we work. We share a collective determination to be eco-conscious and we continue to try and adopt methods that do not have a negative impact on the environment."