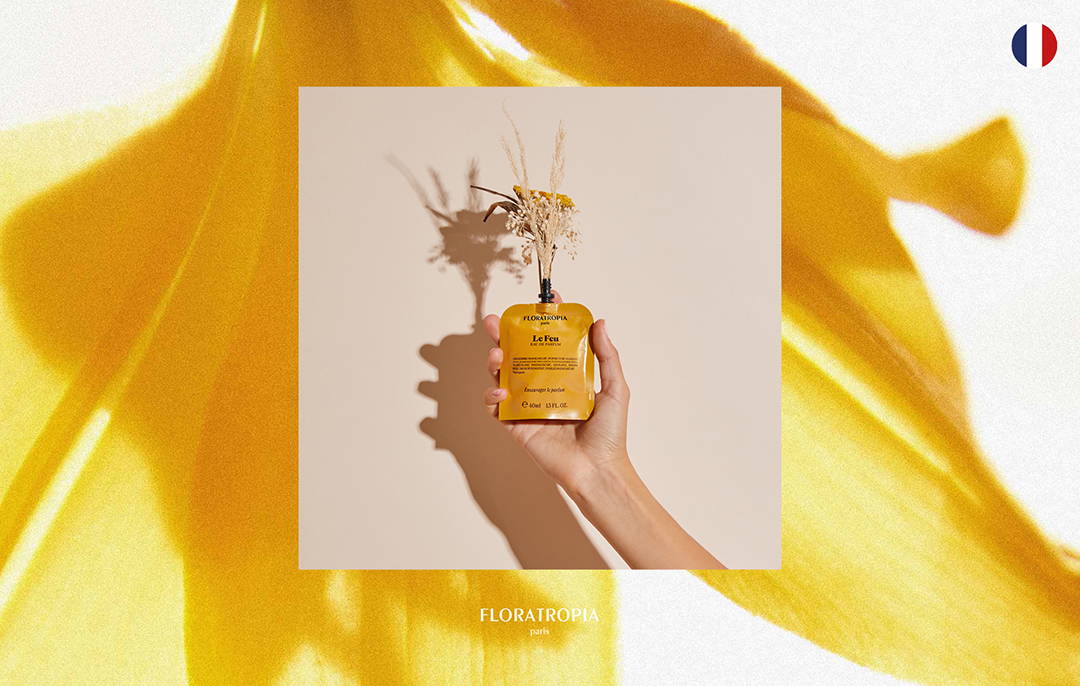 Plain Tiger Spotlight: Floratropia
Conscious consumers are moving away from mass-produced, large-scale beauty products to sustainable and eco-friendly brands that operate along ethical lines. And that is exactly what French perfumery brand Floratropia Paris is achieving. A young brand, launched in 2020 amid the pandemic this brand stands out from the pack.
The idea was to offer "more perfume - less packaging"- according to creator Karine Torrent. From a perfume background. Karine explains "Perfume became a passion very early on. I occupied marketing and development positions with people who loved raw materials, and professionally, I evolved with the idea that what actually makes a beautiful perfume is beautiful raw materials,"
The four Floratropia perfumes are based on Robertet's portfolio of natural raw materials, with a few innovations. Karine wanted to create a model with a positive impact on the planet, the biodiversity of perfume plants, and the communities that cultivate them.
Beyond the natural, Floratropia engages in responsible sourcing of flowers and botanical ingredients. They select and promote natural products from sustainable sectors and ethical partnerships (Haiti vetiver, Indonesian patchouli, Salvador ambrette, Venezuela tonka bean, New Caledonian sandalwood, Madagascar hedychium, Madagascar vanilla, Comoros ylang,). Compositions without petrochemicals, vegan and clean.
Beauty is inside
Their perfume concentrates are on average 6 times higher than those of conventional luxury perfume. The underbelly of the perfume industry as we know it was exposed in the documentary - Odour.
Most people are under the impression that the liquid inside a bottle of perfume is hugely expensive but in fact, one of the reasons for the expense is based on branding and also on the packaging. When you buy perfume, a lot of packaging, disposable, single-use, with components that often come a long way. Thus, the environmental impact of fast perfumery is far from negligible. Enter the industry disrupter- 100% Natural La Terre Perfume Resource by Floratropia which is the alternative that encourages a mind shift to focus on the perfume itself and not the packaging.
Packaging -the resource
The innovative packaging was designed to minimize the environmental impact and is another diversion from the traditional luxurious perfume bottles that are discarded when the product is finished. The Floratropia Paris model offers flexible refills requiring only a few resources and energy to be produced. Light on the supply chain, they are also collected free of charge after use to be upcycled and thereby reducing the carbon footprint. Their contents are then dispensed into a reusable travel-size spray.
Refillable artisan perfume accessories
Designed to last a lifetime, their refillable travel-size perfume spray bottles are produced in small series, to be replenished with the Eau de Parfum resources.
Look out for Floratropia Paris - the house of beautiful 100% natural perfumery creating beautiful 100% natural perfumes and refillable perfume kits. Their intention is to bring about a positive imprint on the world of perfume, with the planet, the biodiversity of plants, and the artisans and producers who cultivate them in mind.
They really have thought of everything.