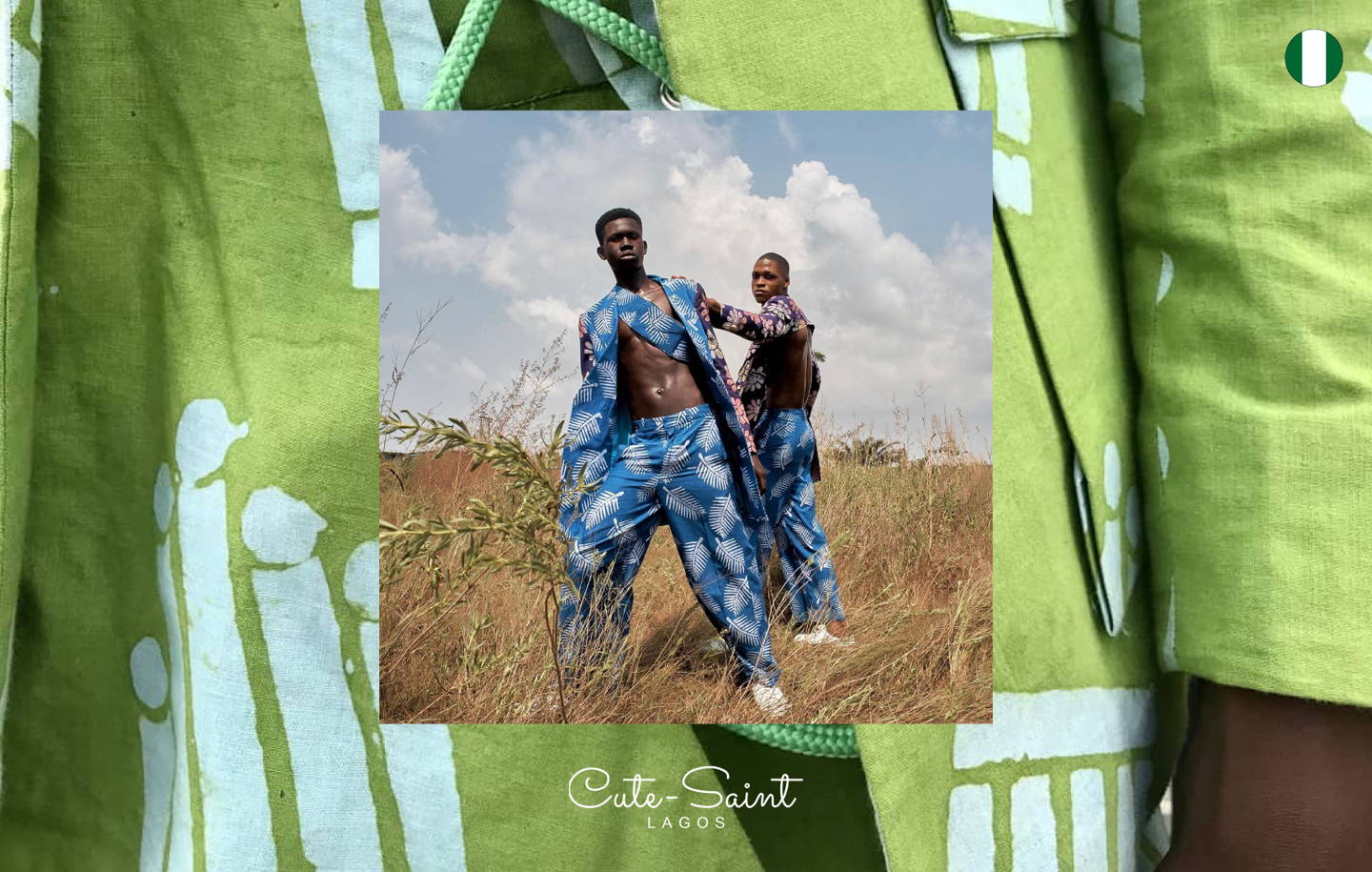 Plain Tiger Spotlight: Cute-Saint
Making a mark on the fashion industry
"There is no better time to start something than right now. Implement today – tomorrow might be too late."
It is this go-getter attitude that has allowed fashion editor and celebrity fashion stylist, Muftau Femi Ajose, to build a brand that has graced catwalks from Nigeria and Ghana to Paris and Russia.
Cute-Saint was launched in 2019 with a specific goal in mind – to put real, African narratives in the spotlight through colour, texture, shape and line. It debuted at Fashion's Finest Africa in Lagos and as they say, the rest is history.
Try to pin down Cute-Saint's trademark aesthetic and you may be faced with a challenge. Sometimes colour, sometimes monochromatic character. Sometimes understated, sometimes provocative.
One thing however, that all Cute-Saint garments have in common is the centrality of African print. This aesthetic is a by-product of its exclusive use of fabrics made by local artisans, some of which are produced using the ancient batik method, which can bear resemblance to the modern-day, tie-dye technique. Another fabric that Femi incorporates in his designs is Funtua, a locally spun cotton from the state of Katsina in Nigeria.
Marrying function and form with the elegance of a master-crafter, Femi has built a brand that is founded on strong principles, among which are supporting local craftsmanship, operating sustainably and encouraging fair labour practices. As such, the welfare of the Cute-Saint artisans is a priority and the pre-order model is used for the sale of garments, to reduce wastage.
Very simple, as Femi explains: "Our products are designed and made for men and women who want to feel youthful, look beautiful, and stay comfortable as they go about their daily lives, but without harming the planet."
Cute-Saint is part of a global reawakening that is calling on Africa to become the next melting pot for design innovation and creativity, and it's proud to be amongst the brands that are leading the charge. In 2020, it participated in the Global Talent Digital (organised by the Russian Fashion Council) and Mercedes Benz Fashion Week Russia.

Where to next for Cute-Saint? Everywhere.