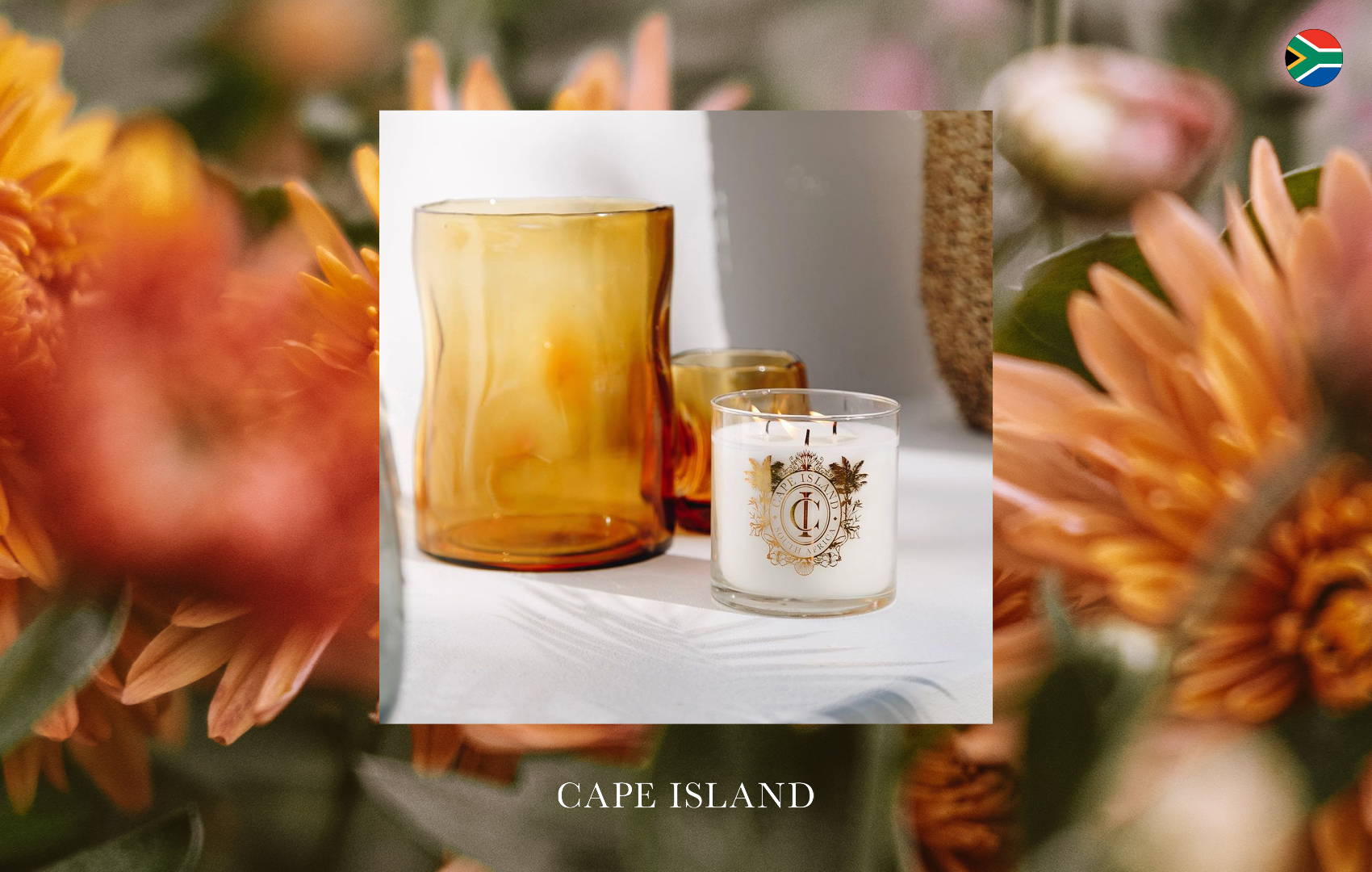 Plain Tiger Spotlight: Cape Island
Bringing the African Aroma Home
Born on the shores of Cape Town, South Africa, CAPE ISLAND is exo-luxe embodied – everything anyone could ever ask from a brand that captures the heart of the African narrative. CAPE ISLAND was founded in 2015 by creative visionary, Suzanne Snowdowne and logistics guru, Karin Wood, who share a passion for empowering women and uplifting communities. Through CAPE ISLAND, they created a way to fulfil both these passions while telling the story of Africa in a way that caters to the five senses.
As Snowdowne explains: "The story of Africa is told through the fragrances themselves but also through the dramatic artwork that adorns our packaging. Each item we produce connects you to the natural landscape and the many cultures and emotions woven into it. As an environmentally and socially responsible company, we recognise that simply telling these stories is not enough. Our mission is to be a force for positive change in our immediate community and the wider continent by finding ways to give back to our original muse, Africa.
CAPE ISLAND is about luxury without compromise. It's about enjoying the finer things without harming the environment. Driven by this approach, the brand has a strong focus on ethical manufacturing and the sourcing of raw materials. All its products are cruelty-free, environmentally-friendly and aquatically-safe, which means that when it enters water streams or the ocean, it doesn't impact coral reefs or marine life. This focus on sustainability extends to its packaging, the majority of which is made from glass.
In the CAPE ISLAND collection of eco-luxe home fragrance products, you'll find the Clifton Beach Scented Candle – the very first scent in the range. Fondly described as "sun-warmed coconut combined with the opulence of tolu balsam and a zest of lime," its fragrance was where it all began for this decadent brand.
And then there's Black Gold, with its gourmand notes of aniseed, black cherry and rum which give way to the pull of lingering tobacco and rich oud. And African Storm, where the petrichor of fresh rain is unleashed through a burst of exotic baobab, jasmine and the warmth of white sandalwood. Yes, it's about what you smell, and see, but it's also about the stories behind each scent and the picture it paints in your imagination with each inhale.
A number of other NGOs form part of how CAPE ISLAND gives back as a brand. Each fragrance collection supports a specific non-profit initiative that speaks to the unique tribute carried by each scent.
With its deep affinity for the ocean and preserving the immaculate shoreline of this magical region, CAPE ISLAND donates a portion of its proceeds from the sale of its classic Clifton Beach Candle, to non-profit community organisations, Clean-C, which dedicates time and resources to keeping South Africa's beaches clean.
Proceeds from the sale of Safari Days candles and linen fragrances are donated to Peace Parks Foundation, a transnational conversation initiative founded by Nelson Mandela, HRH Prince Bernhard of the Netherlands and Dr Anton Rupert. The dream of this initiative is to preserve large, functional ecosystems that transcend man-made boundaries.
In this unique way, CAPE ISLAND has made it possible for conscious consumers to contribute towards the causes they care about and bring the fragrance of Africa's most majestic natural phenomena into their most cherished spaces. It's luxury, but it's also so much more.