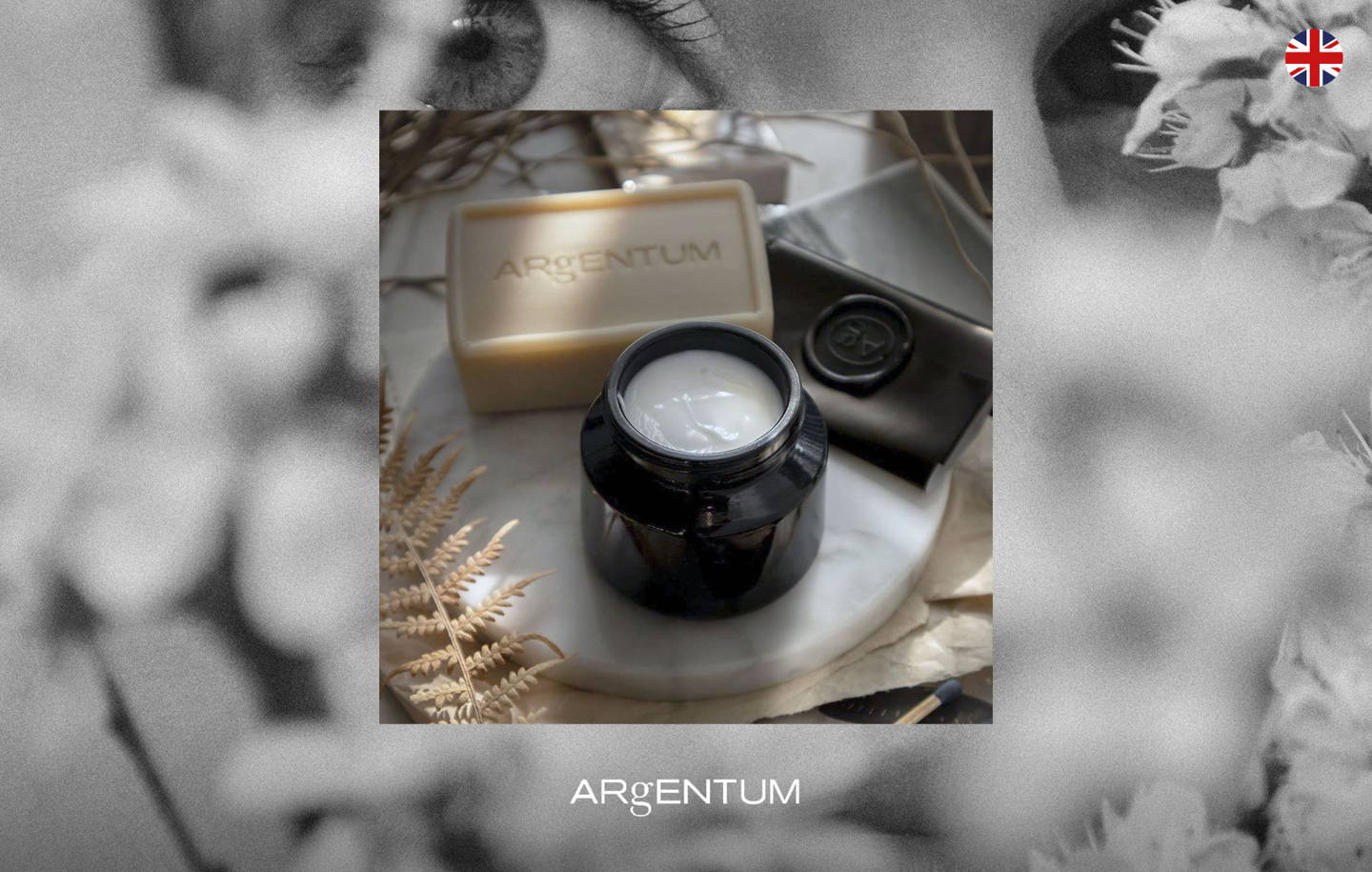 Plain Tiger Spotlight: ARgENTUM
Skincare: powered by science, designed for sustainability

"We see our customer journey as a love story, captured across a crowded room."
~ Joy Isaacs, Founder, ARgENTUM ~
The idea for ARgENTUM came to founder Joy Issacs in a dream from which she woke with a clear vision to create a skincare brand that harnesses the power of colloidal silver – one of the oldest substances used as an anti-bacterial and anti-inflammatory treatment.

Isaacs grew up in a home where colloidal silver was used to treat wounds and skin problems. Later in life, she discovered the power of silver first-hand while recovering from surgery and using silver-infused wound dressings. ARgENTUM is a brand born out of experimentation and inspiration – one that represents the future of the dermo-cosmetic industry.

The ARgENTUM range of skincare is based on ground-breaking science that explores ways in which to use silver as a way to treat and beautify skin. Operating according to an ethos of "beauty-through-balance," the formula for each product is anchored on a patented blend of Silver Hydrosol and DNA HP. This clinically-proven combination produces exceptional results in promoting the health and appearance of skin.
As Issacs elaborates: "We believe that at the very core of beauty is balance, and it's only once we have achieved this within ourselves that beauty can truly radiate. So with every jar, you will receive one of twelve archetype cards, delivered by chance but always with love."

ARgENTUM (which means 'silver' in Latin) is a brand that combines elements of masculine strength and feminine intuition. The end result is a multi-tasking, unisex skincare brand that homes in on the healing aspect of beauty – a concept that evades shallow interpretations and touches on the need for people to heal themselves physically, emotionally and spiritually.
"We have spent 10 years maturing into ARgENTUM's skin. Now is the time to build on our core values and strength in support of encouraging people to connect with themselves and their skin. To some, the pursuit of 'beauty' may seem fickle but it has a much deeper healing power for us all," Isaacs explains.
Classified as a Positive Luxury brand, ARgENTUM has been awarded the Butterfly Mark, a globally recognised and respected global mark of trust awarded to luxury brands, retailers and suppliers that meet the highest standards of verified ESG+ performance.

As such, all ARgENTUM products are made from natural ingredients from sustainable sources. It is a brand that prioritises quality, but never at the expense of the welfare of people, animals or the environment. All its packaging is crafted from uncoated paper, handmade in the UK and its glass jars with PET lids are fully recyclable. As Isaacs explains, "We hold sustainability very close to the heart of ARgENTUM. Across all areas of the business, we opt for the most ethical, responsible and clean results."

ARgENTUM is everyone's skincare brand. None of its products were created with a specific target audience in mind. Instead, Isaacs chose to serve the needs of all skin types, age groups and genders. This broad perspective on beauty comes from the brand's innate philosophy of inclusivity and integrity – two values that have come to characterise everything that ARgENTUM represents.
Whether you choose ARgENTUM for its science or its sustainability, it's a brand that's changing the way we see ourselves and reimagining the notion of what it means to be whole, healthy and happy. Now that's a brand that's beautiful.

Free Gift, la potion infinie 14ml sample
Limited to the first 10 customers, please add your free gift to your cart before checkout.