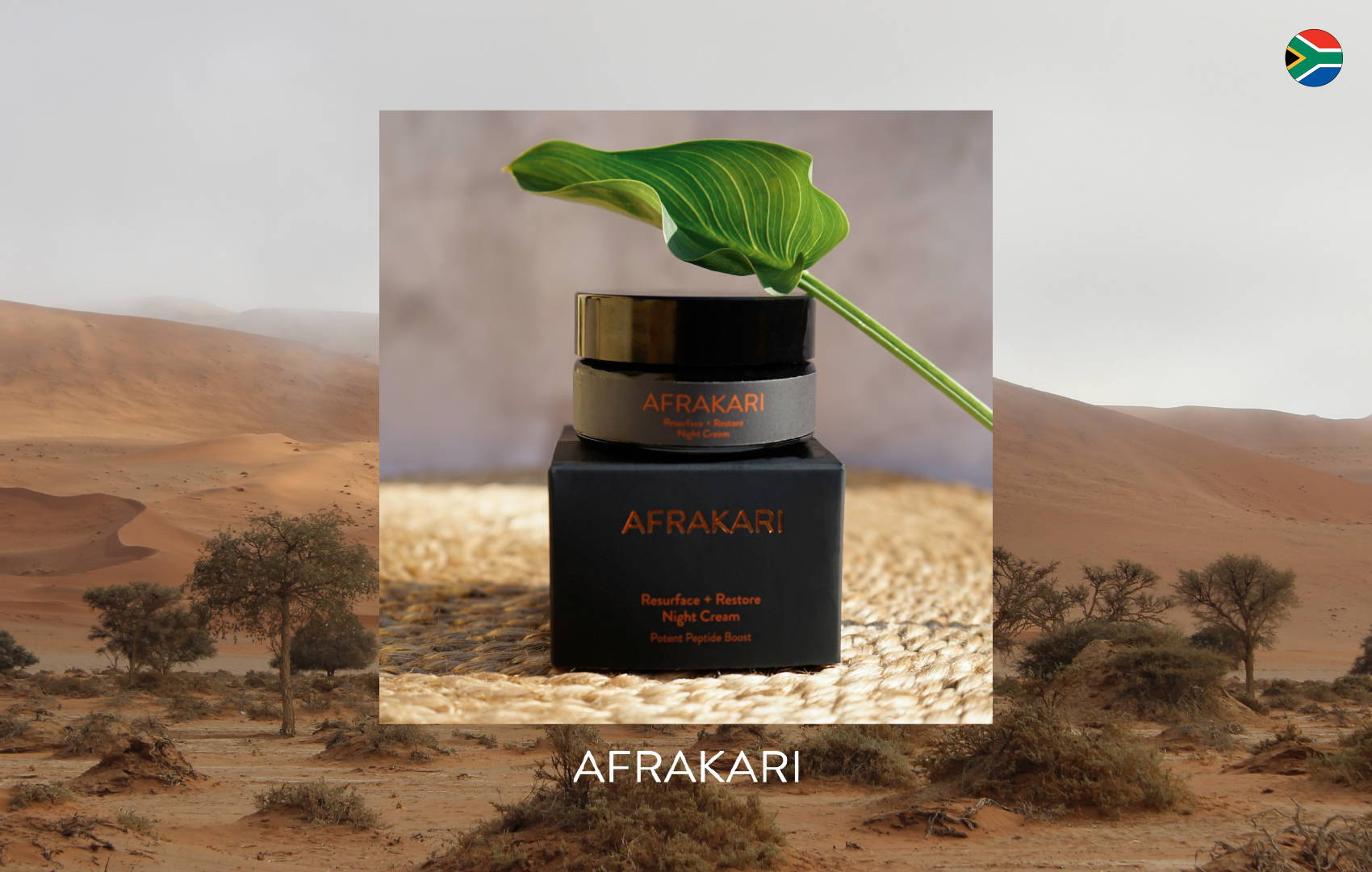 Plain Tiger Spotlight: Afrakari
Harnessing the Energy of Africa – The AFRAKARI Story
By Renee Fortune, Lifestyle Content Creator
"The time for Africa is now. The world has an appetite for all things new, unique, bespoke and sensorial. Above all, people are looking for something different – brands that are leading the charge towards a more socio-conscious future where nature takes centrestage. To us, Africa is at the core of this forward-thinking philosophy. Africa's resources are priceless. It is a continent that needs to be celebrated and appreciated – it's time for the world to see Africa."
Those are the words of Kareemah, co-founder of AFRAKARI and a biodiversity specialist. Her expertise as a conservationist, along with her business acumen have given her an indispensable toolkit for success in a competitive skincare industry. Together with her business partner, Faramarz, Kareemah's goal is to give Africa the place it deserves on the world's stage.
Faramarz, a skincare entrepreneur with multinational FMCG experience is also the founder of RED DANE, a premium, men's skincare collection that today graces the shelves of some of Africa's most upmarket salons and retail outlets. Faramarz and Kareemah make a formidable team.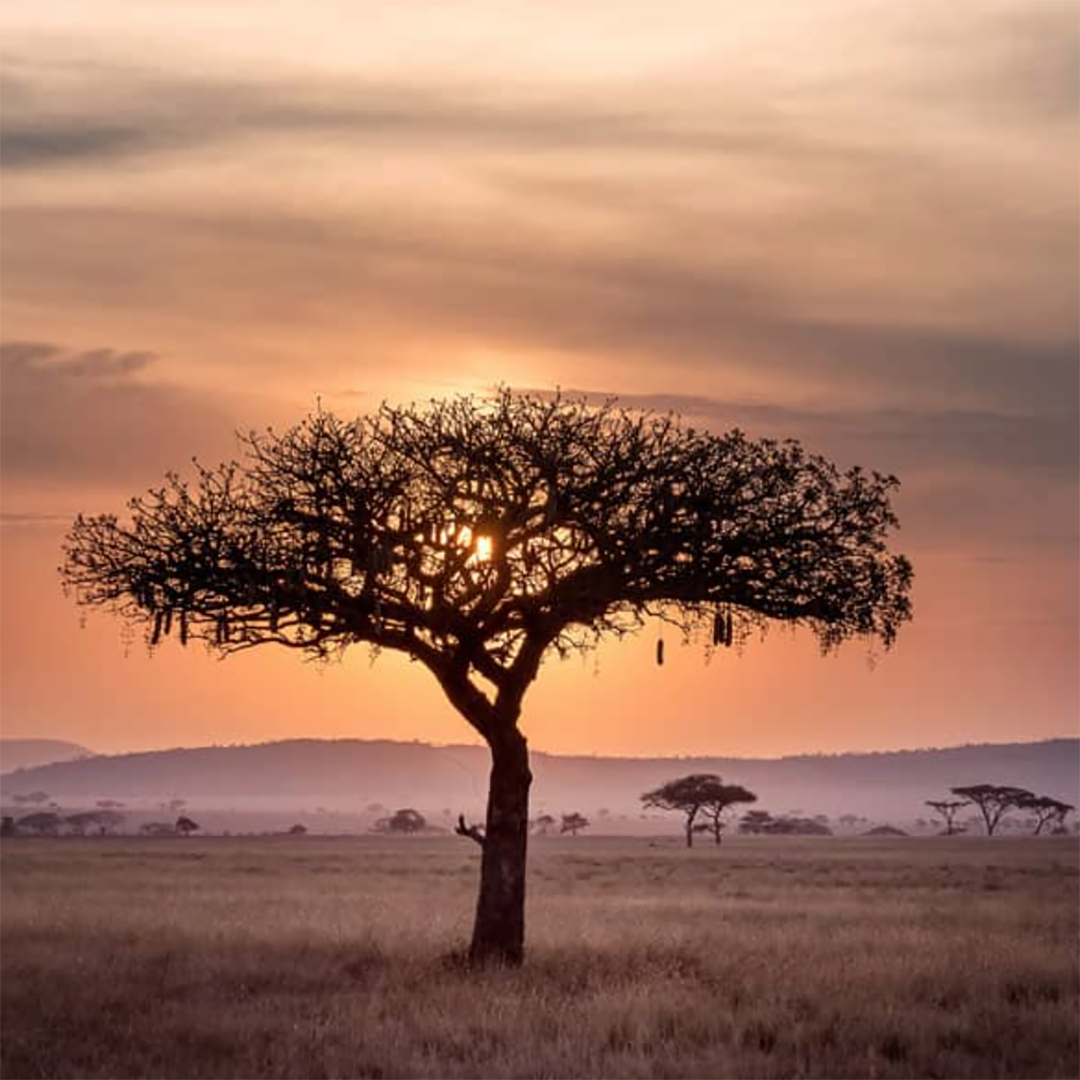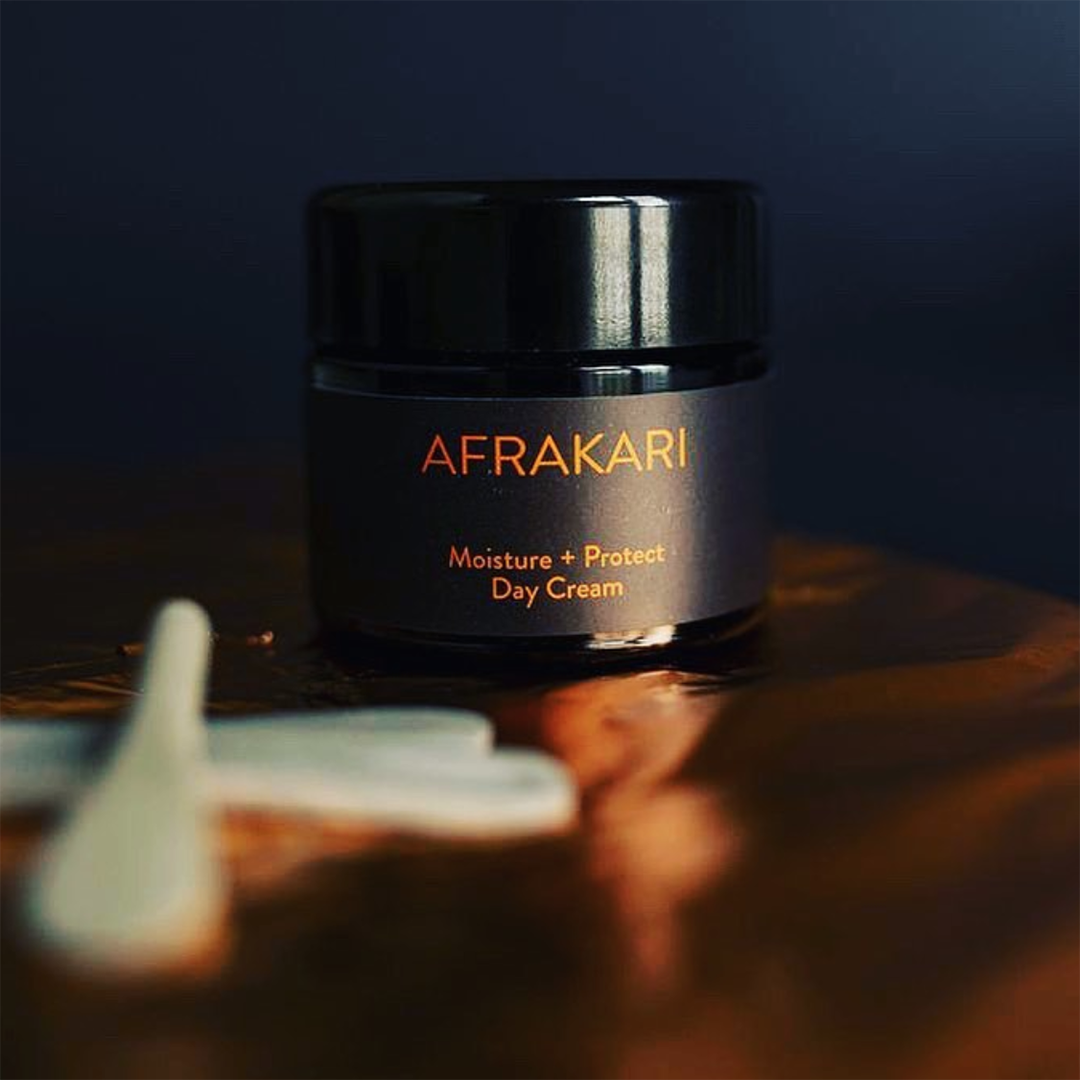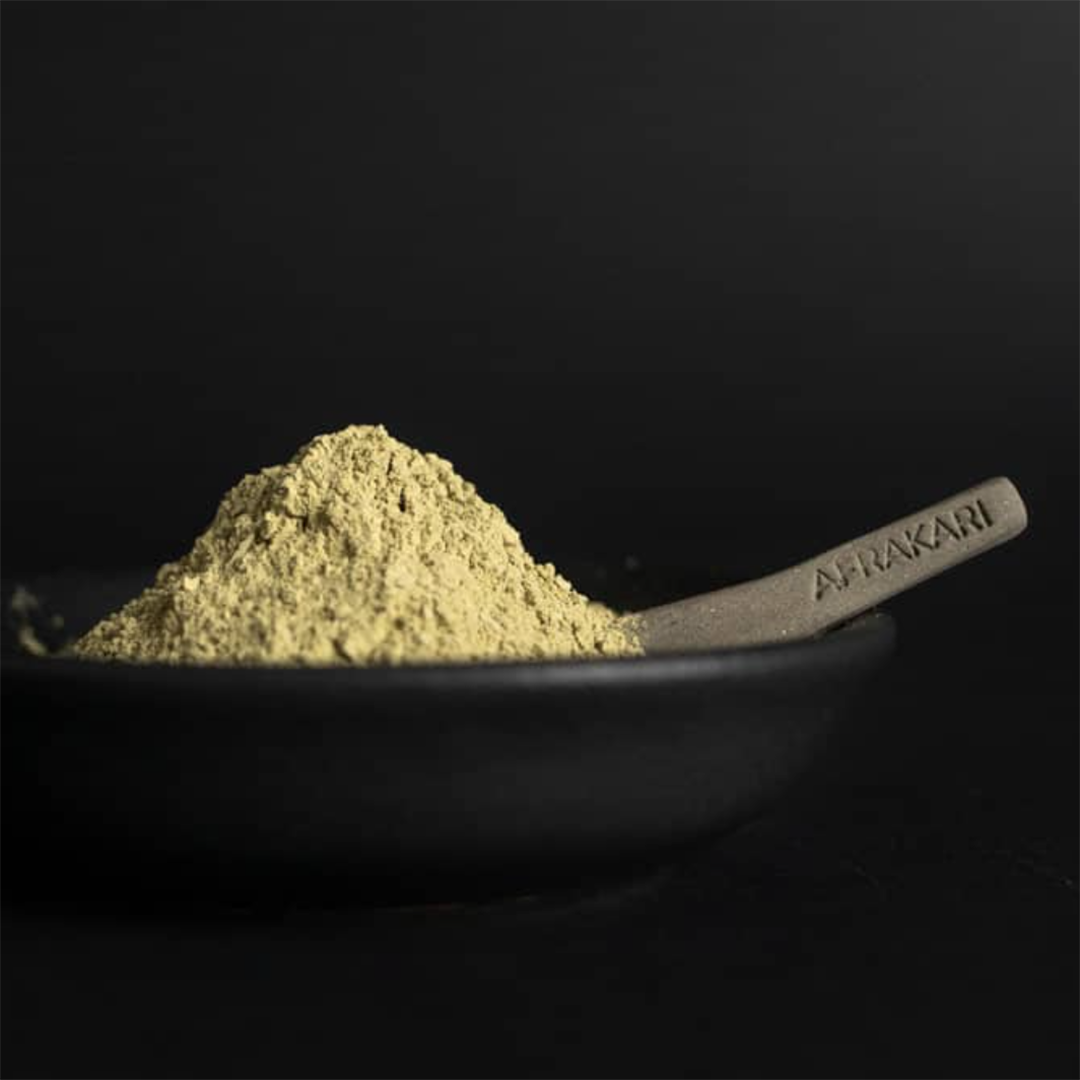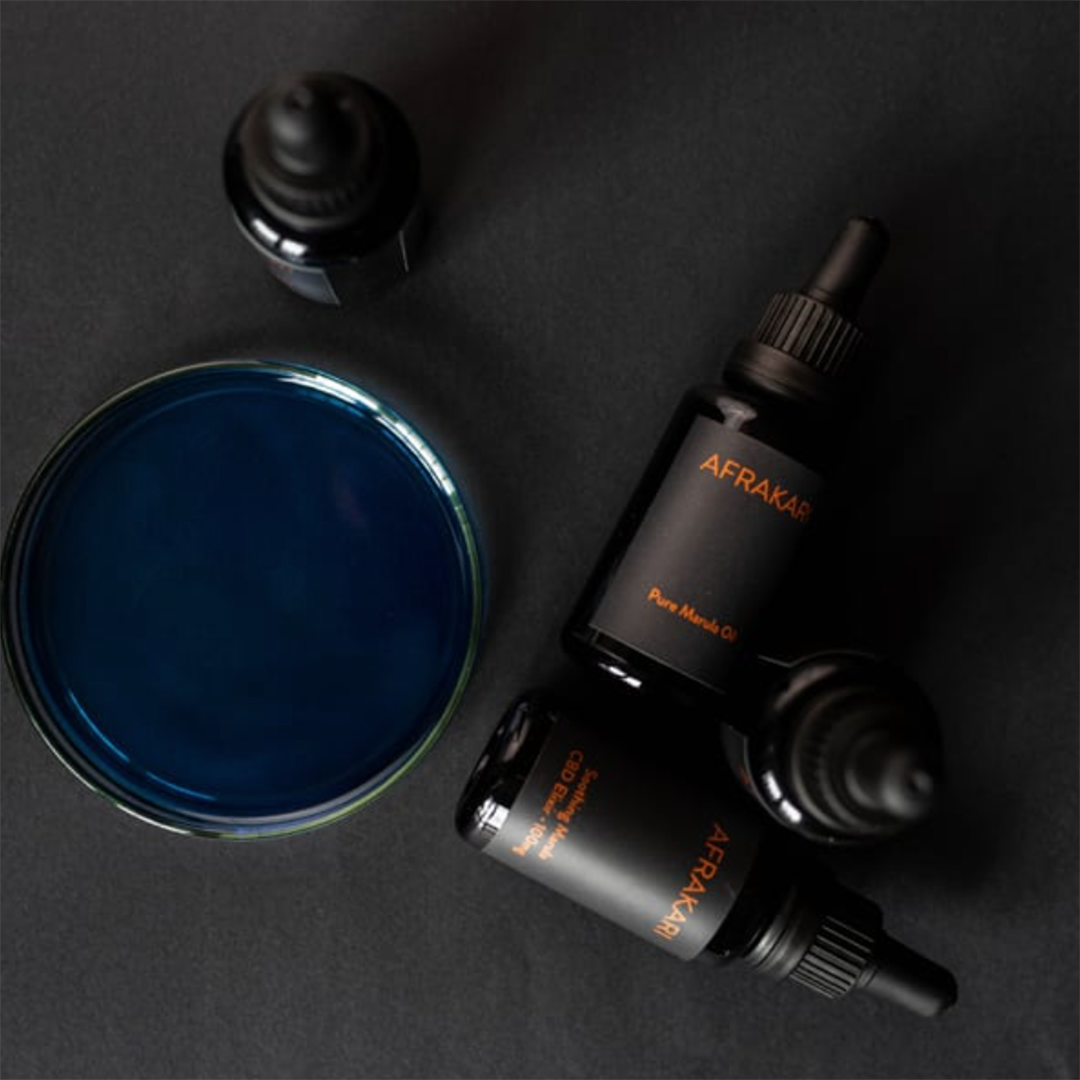 AFRAKARI harnesses Africa's organic resources, each ingredient selected for its healing and nourishing properties. In AFRAKARI's sensuous range, you'll find ingredients like Cape Kelp and exotic oils garnered from the Cape Floral Kingdom.
The brand's philosophy, its production methods and its product composition all come down to one core principle: sustainability. Having worked as a conservationist, Kareemah is passionate about sourcing ingredients from local, small-scale producers who are primarily women harvesters and who demonstrate dedication to protecting and conserving Africa's wealth of natural resources.
As Kareemah explains: "Our ingredients are harvested from the wild, and entirely by hand, with as little impact on the environment as possible. For example, the Marula fruits are only harvested once they've dropped from the trees. And our other flagship ingredient, Cape Kelp from the southernmost tip of Africa, is harvested in the ocean by hand, preserving the regenerative parts of the plant to ensure its regrowth and sustainability of the species. Production of our ingredients also generates little to no waste, with all by-products distributed to other industries for further use."
"Pro-glass, anti-plastic," is AFRAKARI's stance on packaging. They use natural, black glass and limit the use of plastic to lids. All glass packaging is reusable and recyclable, and every attempt is made to leave nature unharmed, from production to shipping.
Reflecting yet another refreshing take on skincare, AFRAKARI is gender neutral. Each product not only combines ingredients that are exclusively African but contain no synthetic fragrance, to provide optimal nourishment for all skin types. The conscious consumer. The discerning consumer. The consumer with an affinity for Africa. These are the kind of customers that have come to love and appreciate this captivating brand.
Nature-derived skin benefits, uncompromising quality and responsible business practices, underpinned by the move towards more conscious living – AFRAKARI ticks all the boxes.

More #PlainTiger_loves articles