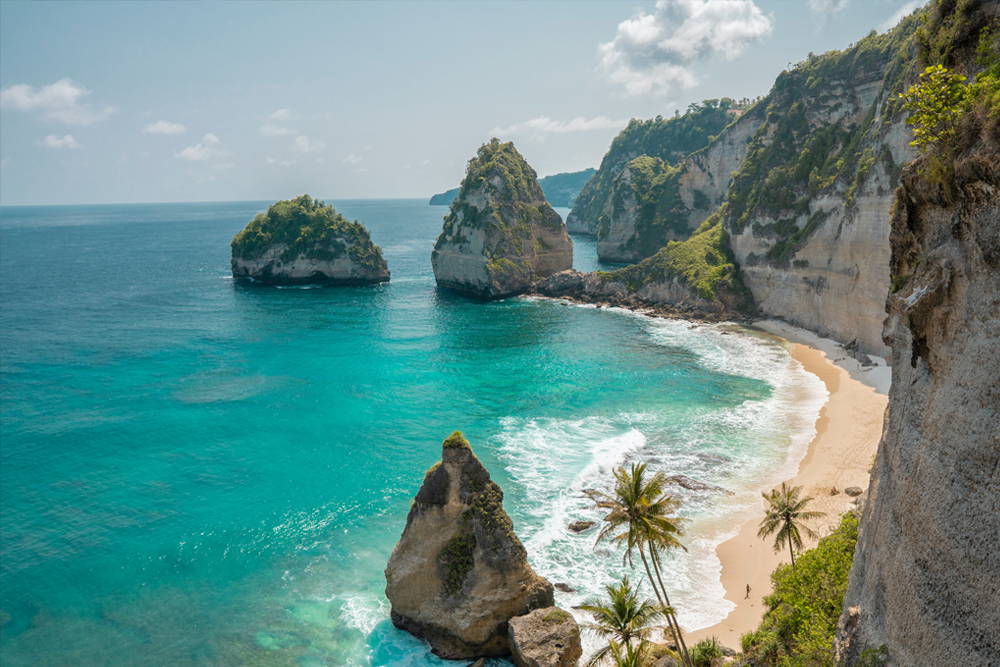 Make 2022 the year you retreat
Wellness retreats have never been so accessible, and looked so good.
With a huge fan-base in the Middle East, Phuket Cleanse is known as Thailand's leading all-inclusive wellness retreat. Take advantage of personalised programs and take those steps to optimal health and wellbeing. A team of experts will help guide you through your fitness journey by tailoring an extensive schedule to cater for your individual goals. Experience the benefits of being cleansed by a detoxifying program and learn how to replenish yourself with juices, soups and broths, culinary raw vegan, cooked vegan and vegetarian, as well as pescatarian delights from across the globe. Love yoga and meditation? Whether you are new to these or already have an established practice, Phuket Cleanse has something for everyone. Self development is an essential part of personal growth and transformation. Working on your muscles and cardiovascular system is important—but working on everything above our shoulders is maybe the most important. Phuket Cleanse is guaranteed to take you to the next level.
Stay Wellbeing and Lifestyle Resort
Famed for being one of Phuket's premier fitness inclusive resorts and home to STAY FIT, LeSpa by Stay, Fresca Kitchens & Deli and STAY Green Café. The resort features 162 private suites and villas, decorated and designed to cater for peace seekers. Located in the Southern part of Phuket, situated within minutes from the hidden Nai Harn beaches. Considered as one of the best gyms in Asia, STAY Fit offers you three floors of top-of-the-line Life Fitness equipment. We love the daily group classes, ranging from yoga and strength training to HIIT classes, a program exclusive to STAY. Group classes are taught by professional trainers and are accessible to all levels. Reawaken your senses at LeSpa by STAY with the gentle touch and exceptional attention provided by highly-trained therapists, along with the use of Panpuri treatments. Expect a five-star dining experience too. Fresca Kitchens & Deli features an array of delicious international food. Lounge around one of four swimming pools during your off-time, and enjoy a health boosting drink at STAY Green.
Kamalaya Wellness Sanctury and Holistic Spa Retreat
Located in Koh Samui, Kamalaya offers holistic health solutions to the anxiety, stress and numerous other challenges posed by the ever-changing world around us. Imagine a place where you can reconnect with your inner self and rejuvenate your mind, body and spirit surrounded by nature. Expect a unique approach to wellness which combines ancient Eastern healing traditions with Western medical research to achieve life-enhancing results. We particularly love the wellness programs. Your journey begins with an initial consultation to identify your goals and personalise your program. Kamalaya believes all aspects of health are interconnected; so, you can expect vital contributions from naturopaths, traditional Chinese medicine doctors, yoga teachers, fitness trainers, massage therapists, meditation and life enhancement mentors and other complementary health practitioners.
Located in the royal city of Hua Hin on the Gulf of Thailand, Chiva-Som is a luxury resort that combines traditional Thai hospitality with international standards to deliver wellness programmes that focus on a holistic approach to health, encompassing mind, body and spirit. A secluded world of beauty and serenity, Chiva-Som translated to "Haven of Life." Nestled within seven acres of lush tropical gardens, the beachfront health resort represents tranquility at its best with luxurious accommodation comprising 58 stylish rooms. From weight-management to Muay Thai-based fitness, to cancer recovery, spa pampering and soul-searching, Chiva Som has a programme for whatever ails you. There are over a dozen different health and wellness classes a day, including yoga and meditation classes, aqua aerobics and tabata, as well as gyms and tennis courts, physiotherapy suites, a sport injury clinic, separate male and female spas and the Niranlanda Medi-spa, which offers Botox, laser face peel and skin tightening treatments, administered by certified doctors.
Make 2022 the year you return to your most valuable asset, you.