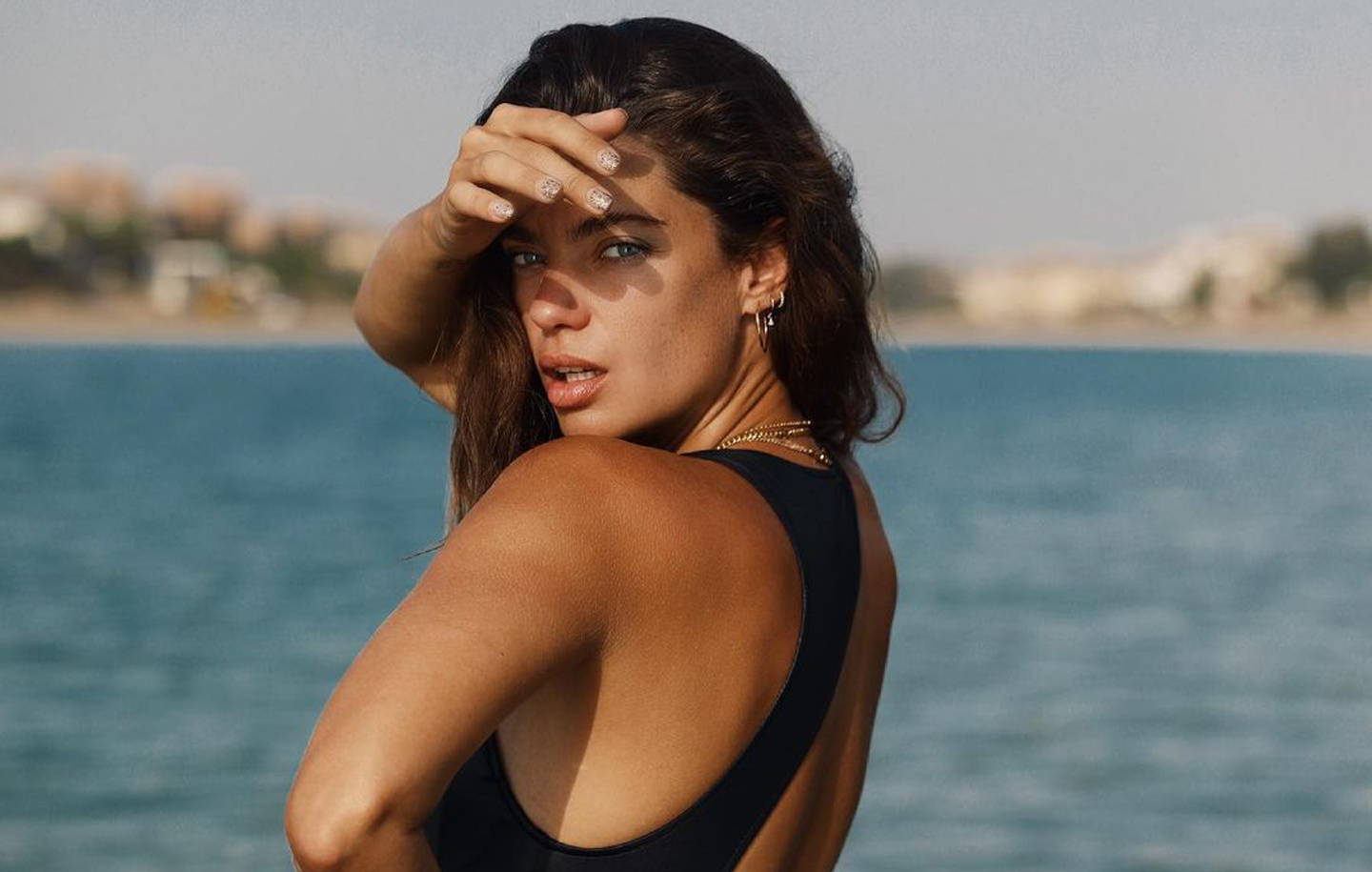 Creating content with purpose Plain Tiger loves Amanda Rushforth
Passionate, Loyal, Dedicated. An edit chosen for their classic styles and natural materials
Plain Tiger has chosen to partner with Amanda with the aim to kindle inspiration and reflection amongst our customers on issues that matter. We believe a change in mindsets will be a key force in our move to a more sustainable future for fashion.
Home has never been just one place for Amanda Rushforth. Born in the UK, she moved to Jeddah with her family early on and was raised there until she moved back to England for boarding school. Amanda moved back to the Middle East in 2006, and after a 10-year stint in Saudi Arabia, relocated to Dubai.
In 2012, she received a BA Hons in Fashion Promotion, Fashion and Textile Design from Southampton University, England. After which, the warmer weather called to her, and she returned to the Gulf to work in public relations with both large and small scale corporate brands such as Pink Caravan, Friends of Cancer Patients and Gulftainer, to name a few. Channelling her passion for marketing and love for social media, Amanda later moved on to become a Media Content Manager, working with global brands such as Reebok, Adidas and Perrier at LIGHTBLUE, LLC, Dubai, before moving into a freelance role to allow her more time for travel and adventure. Now, she donates her time and expertise in content creation, marketing and event planning to a variety of brands, from international projects to independent local start-ups, something she is passionate about including Positive Planet, headquartered in Paris and locally based Azraq within the not-for-profit sector.
Growing up by the Red Sea in Jeddah, Amanda developed a deep passion for the ocean, specifically watersports and marine life. Having seen first-hand the deterioration of the shorelines due to plastic pollution, she has become an advocate for plastic-free oceans, wardrobes and food chains. A lover of all things sustainable, Amanda has been plastic water bottle free for years and pushes to maintain a plastic-free household as much as possible.
A big believer in the saying "surround yourself with the right people", she employs this notion in everything from her personal to professional life, aligning herself with like-minded people and brands to drive forward her professional work and personal growth. This shined through in her recent capsule collection launch in November 2020 with the sustainable homegrown brand, BY M.A.R.Y.
A lover of the ocean and a fervent supporter of its preservation, Amanda had worked with Natalie Banks, a fellow ocean warrior and the founder of Azraq, a volunteer-run not-for-profit entity in the UAE for years in an unofficial capacity, before joining the organization as a member of the Board of Directors in January 2020. Founded in September 2018, Azraq, which is registered with the Community Development Authority, has been on the front lines of ocean conservation in the United Arab Emirates. Their activities include exceptional groundwork and education of the community, beach and ocean clean-ups, and mangrove tree planting days as a part of the organization's fight for cleaner oceans.
She currently works with a variety of FMCG, fashion and luxury brands, helping with content creation, advertising, marketing strategies, social campaigns, influencer outreach and events. Amanda loves sharing her insights on sustainability and how to live consciously, with several opinions and sustainable guide pieces published in regional publications such as Emirates Woman magazine and Women's Health Middle East, of which she graced the cover back in February 2018.
"Collectively, we can save up to 21 billion tons of clothing from being destroyed or dumped in landfills every year. That's approximately one garbage truck of clothes that are burned or discarded in a landfill every second. This might seem like a very daunting task… but it's quite simple… all we must do is shop smarter. I am a self-professed shopaholic, but I greatly believe in the future of slow fashion and shopping sustainably," says Amanda.
"The fashion industry is one of the largest polluters in the world after fossil fuels and agriculture. But it represents an important part of our economies, with a value of more than 2.5 trillion $USD and employing over 75 million people worldwide. Changing our shopping habits is key for a more sustainable future. The average consumer is now purchasing 60% more items of clothing compared to back in 2000. And on average 40% of the clothes in our wardrobes are never worn," adds Amanda.
She believes that choosing items that are made to last, made with natural fibres, made without a fast-fashion carbon footprint, and enabling a more circular economy by thinking about the item itself and its post-consumer lifecycle, are how we will move to a much more environmentally friendly fashion future.