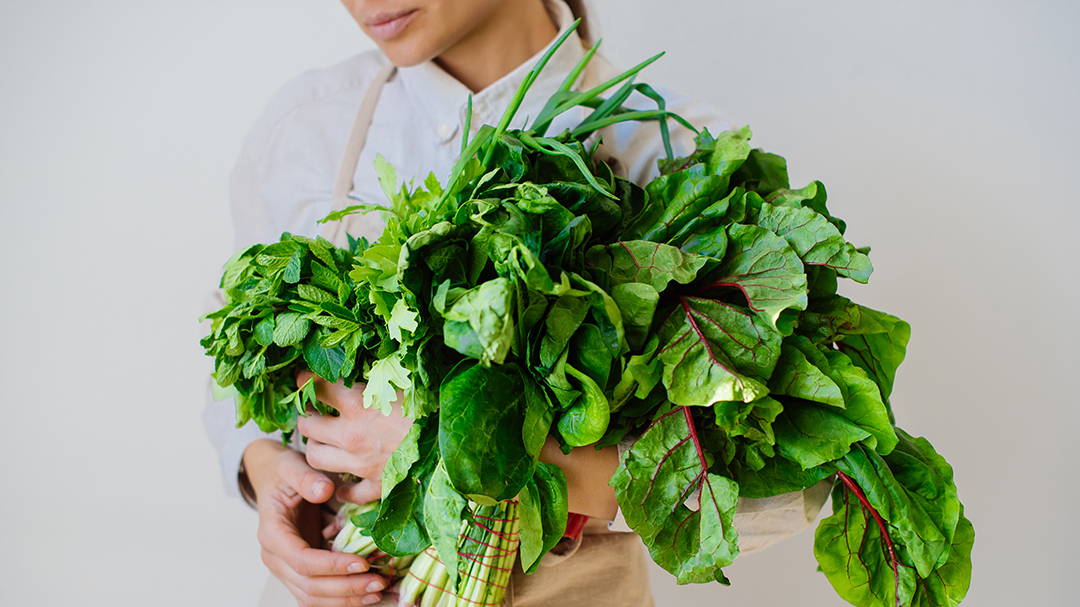 6 Plain Tiger Picks to Do Veganuary Your Way
How it happened, I do not know, but 2022 has crept up on us. And that means that after a long 12 months, we get to do Veganuary. It's the time of the year when people all over the world show solidarity to the cause by skipping out on meat and products derived from animals. If you're participating, we salute you.
For those of you who may not be too keen on "embracing the bean", we thought we'd add our own spin to this auspicious month. One way you can own Veganuary 2022 is by giving your wardrobe a vegan revamp. And if you're browsing Plain Tiger, you've come to the right place.
But first, a bit of history…
Just a decade ago, Veganuary wasn't even a thing. It began in 2014 as a non-profit organisation based in the UK that was founded by vegan entrepreneurs and husband-and-wife duo, Jane Land and Matthew Glover. Before he founded the movement, Glover was a "fast cars and big houses" kind of capitalist who became disillusioned with the high life and turned to veganism as a lifestyle shift.
Originally, Veganuary was a challenge, issued by Jane and Matthew for people around the world to try veganism for a month. Initially, 3300 people signed up for the challenge. By 2021, 600 000 were signed up, with thousands of others taking the challenge in an unofficial capacity.
Today, the Veganuary NPO works to raise awareness around the viable alternative that veganism presents to eating meat and animal-derived products. Under its influence, over 800 new vegan products and menu options were launched in almost 200 countries across the world. It went from being something that people were curious about, to something people incorporate into their lives, year after year.
Thankfully, since 2014, the vegan industry has mushroomed to include a number of fledgling sectors that are claiming their place in the sun. Some of these include fashion, pet food and cosmetics.
The vegan women's fashion market size alone, was valued at USD 396.3 billion in 2019 and is expected to grow at a compound annual growth rate (CAGR) of 13.6% from 2020 to 2027. The US, UK, Germany and France are leading the charge but the rest of the world is fast gaining traction, and we're here for it.
We've made it super easy for you to join the cause this Veganuary, by supporting brands that take a strong vegan stance and are innovators in the space. Here are our top 6 Veganuary picks (narrowing it down was quite a difficult but here they are):
Made from organic cotton poplin, this backless tier dress will serve you serious Pride and Prejudice energy, with a touch of new-world flair. It's the kind of dress you're going to want to run through a field of daisies in. Organic cotton poplin, also known as tabbinet, is a plain-weave cotton fabric with very fine horizontal ribs or yarns that result in a strong, crisp fabric with a silky, lustrous surface. Ethically sourced from a vendor in New Delhi.
Lorelei Dress | LITTLE THINGS STUDIO
These shades are handmade in an up and coming, trendy (and oh-so-hipster) suburb in Cape Town, called Woodstock. They are constructed from recycled paper, upcycled wood veneer/fabric offcuts and bio-resin. The lenses are polarised so you'll get plenty of protection from the nasty UVs. These shades are unisex and embody a classic sense of style that you can use to accessorise any look.
Kate Nude Vegan Patent Block Heel Court
If you want to start exploring and experimenting with vegan leather, this is the place to start. Allkind was established in the United Kingdom, launched with a clear ethos to bring things of beauty to life in vegan leather. These quintessential courts are the kind of shoes that will take you from work to a wedding, or from bar to ballroom. Designed in Britain and lovingly and ethically handmade in Spain.
Kate Nude Vegan Patent Block Heel Court
Koko Light Blue Vegan Workbag
Turn heads with this little blue number by GUNAS - a brand that was founded in 2009 by designer and animal lover, Sugandh G. Agrawal. With an award winning design and business background, Sugandh quit her 7-year corporate career as an Industrial designer at KitchenAid to start her own brand of cruelty-free fashion in New York. This laptop bag has PETA's stamp of approval. Looks like ostrich leather, feels like ostrich leather but it's an animal-friendly alternative - brilliant. An item to cherish, for many Veganuarys to come!
Koko Light Blue Vegan Workbag | GUNAS New York
Woody Blue Vegan Leather Wallet For Men
The Woody is what you're looking for if you want a vegan leather wallet that's slim, ultra light and has plenty of pockets to hold cards and cash. Named after actor and long time vegan and raw diet advocate, Woody Harrelson, the Woody wallet is made from our superior plant-based vegan leather, MulbTex.
Woody Blue Vegan Leather Wallet For Men | GUNAS NEW YORK
Sign up to our newsletter
Stay up to date with the latest in sustainable luxury for the home, your style and your beauty regime.