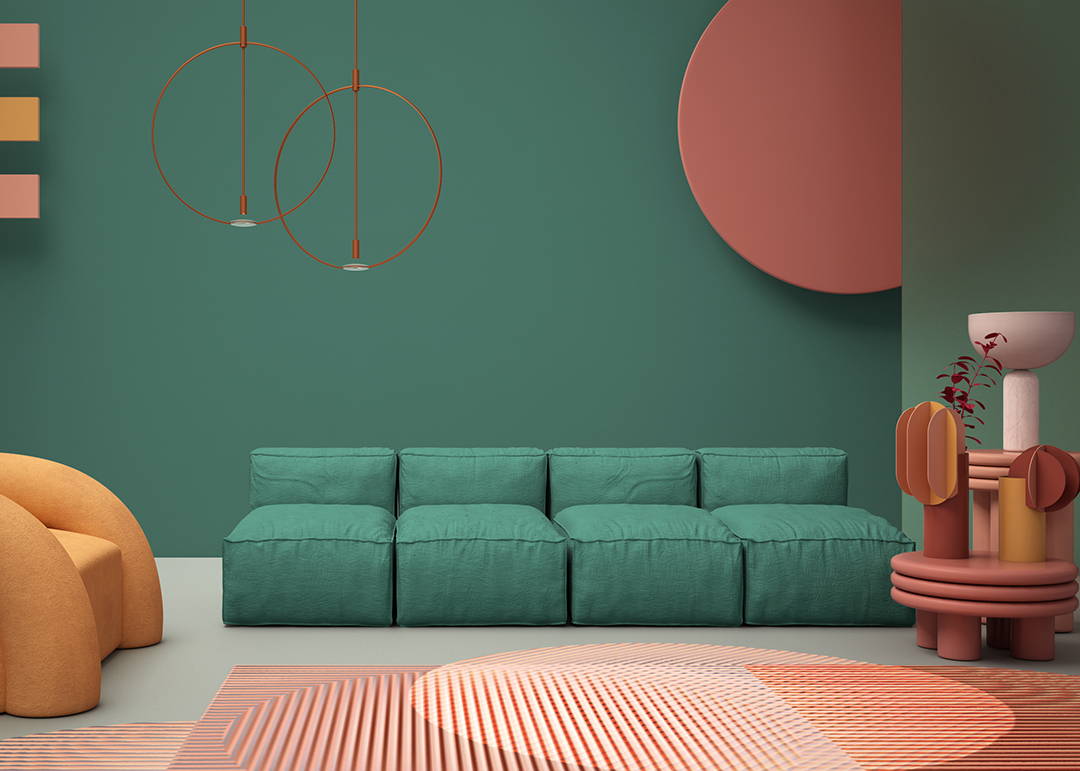 Décor Trends - Mid-year update
We're fast approaching mid-year, and some very distinct decor trends have emerged. As always, these are fuelled by fashion trends that translate into décor with time.
Specifically blonde or lighter coloured wood- still leaning towards the Scandi style but with a desire for more authentic, handcrafted referencing, slightly more rough-hewn, artisanal and natural than before. People want to know that it's a genuine material in an age where everything that can be recreated in synthetic form – a desire for organic materials and respect for hand-craftsmanship have arisen – shifting focus to more authentic, tactile items that have a story.
TIP: Bring in more unfinished pieces, a bit rough around the edges - a coffee table, mirror frame or handcrafted wooden bowls, etc., are simple ways to incorporate this into your space. Textured walls using 3D tiles, textured wooden panels from traditional tongue and groove affect more futuristic designs and even textured wallpapers that add depth, complexity and warmth to a space. The warmth that a natural wood exudes is experiential, and you'll notice the difference.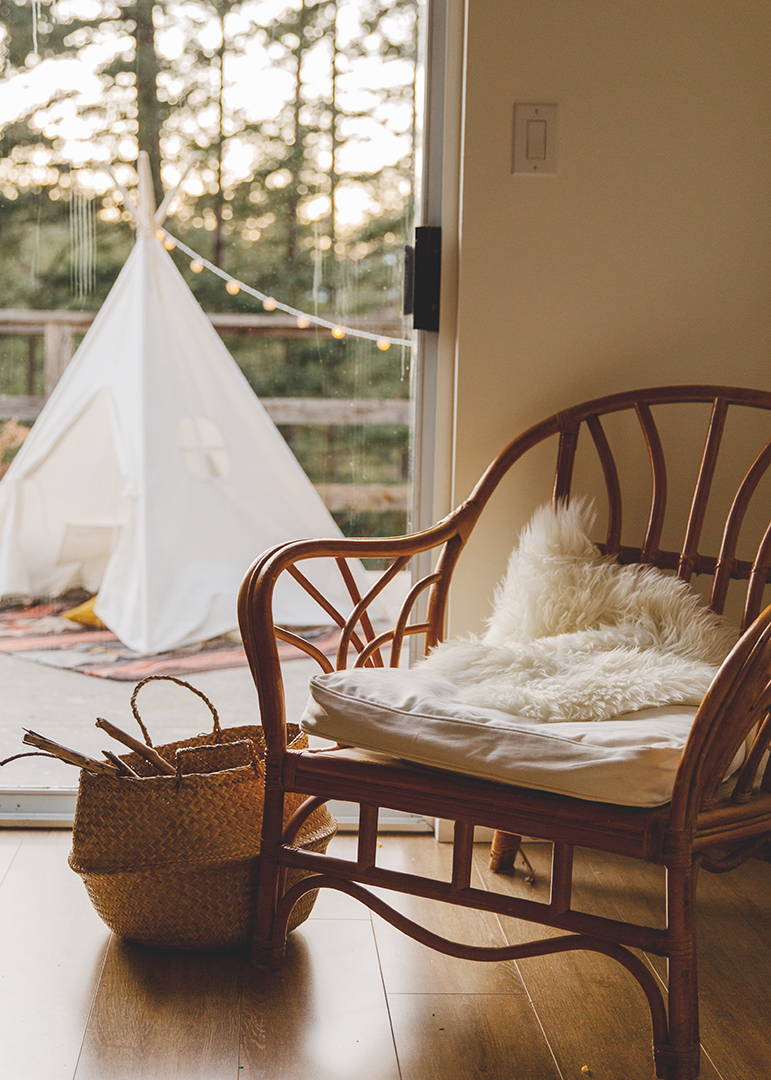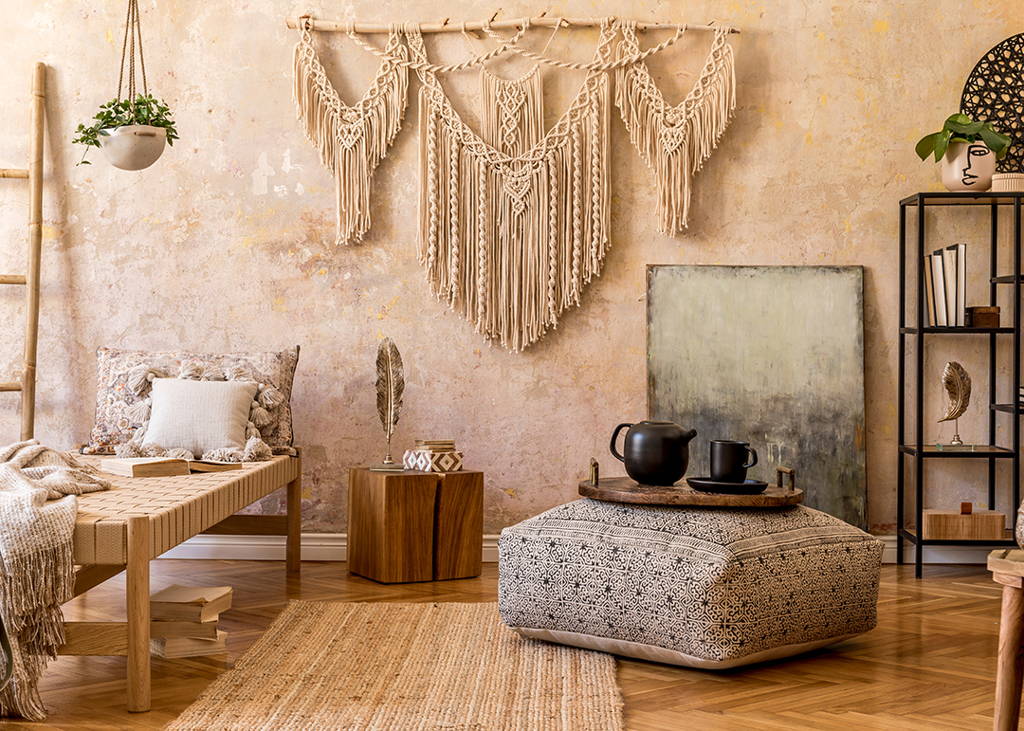 The '70s was a period that inspired many - creativity was booming, and the arts flourished – new movements developed in opposition to political, economic and societal oppression. It was an era of exploration and positivity - and upliftment precisely, what we currently need.
The revival in wall hangings and modern take on tapestry as art and home décor is further evidence of this trend. An addition of rattan and wicker furniture - basketry accents and hanging macrame plant hangers and wall hangings as art are all the rage. The folksy style of embroidery and tassels also makes a comeback, and appreciation of handcrafted pieces that celebrate individuality and originality abound.
TIP: A homage to the 1970s - is a fun, more affordable option to still be chic without breaking the bank - perfect for starter homes, first apartments and student's accommodation.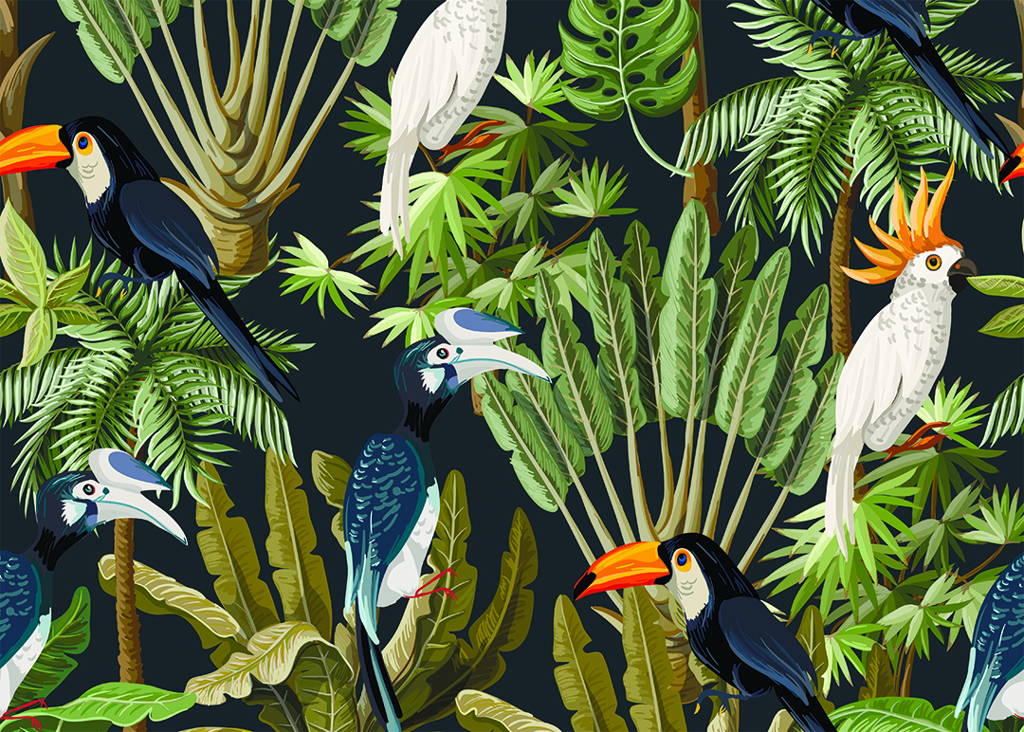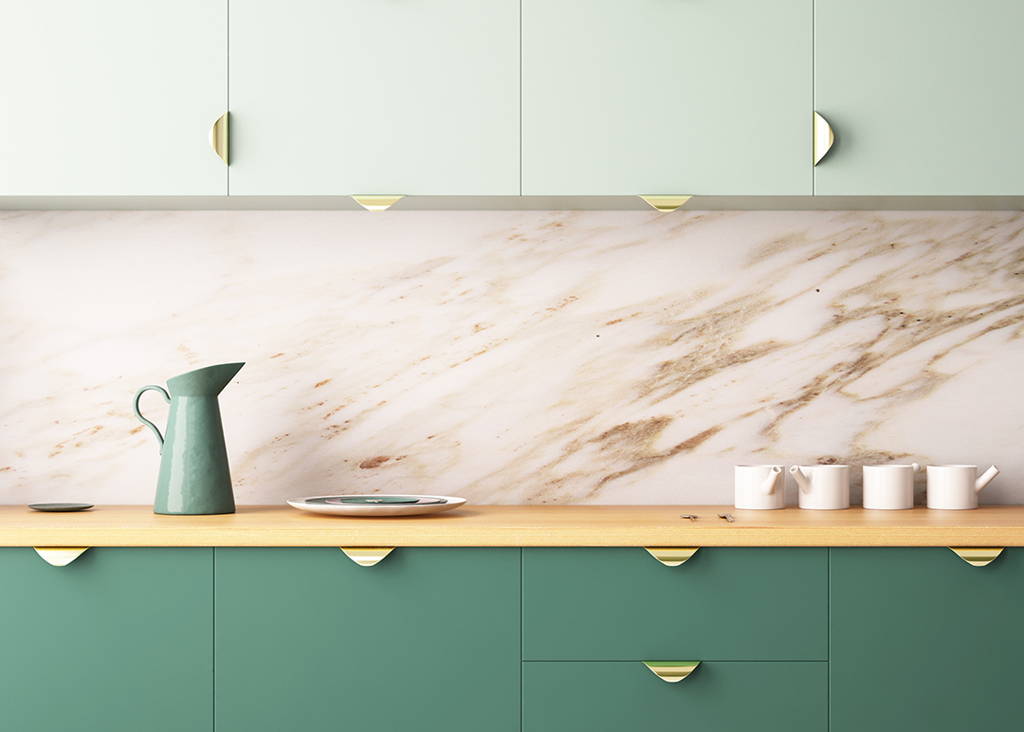 And lastly, we have the collision of 2 subtrends – the Jungle theme and the gold theme - to create a spectacular Kitsch Glam theme that is bright and bold with prints of foliage, wild animals and metallic accents. It's over the top, but that's why we love it!
Influenced by the Phantasmagoria trend: overlapping shapes, colours and textures. Hints of art deco come to the fore in the forms of mixed metallics - brass, copper, chrome and everything in between and so on. Explosions of jewel hues and pattern on pattern- it's very much a case of more is more.
Taking the jungle influence further, Green Kitchens are popping up everywhere. If you're looking for a quick update - consider painting your kitchen cabinets green. Both lighter sage green and deeper bottle green shades are popular. It has a bit more character than the grey kitchen that has been in the forefront for so long. Depending on what shade you opt for – green can complement a cool or warm colour palette and looks fantastic with both wood and marble countertops!
TIP: Have some fun - experiment – all in the name of escapism and create a glitzy jungle theme in your living room, and you'll feel as if you're at a 5-star hotel in Bali!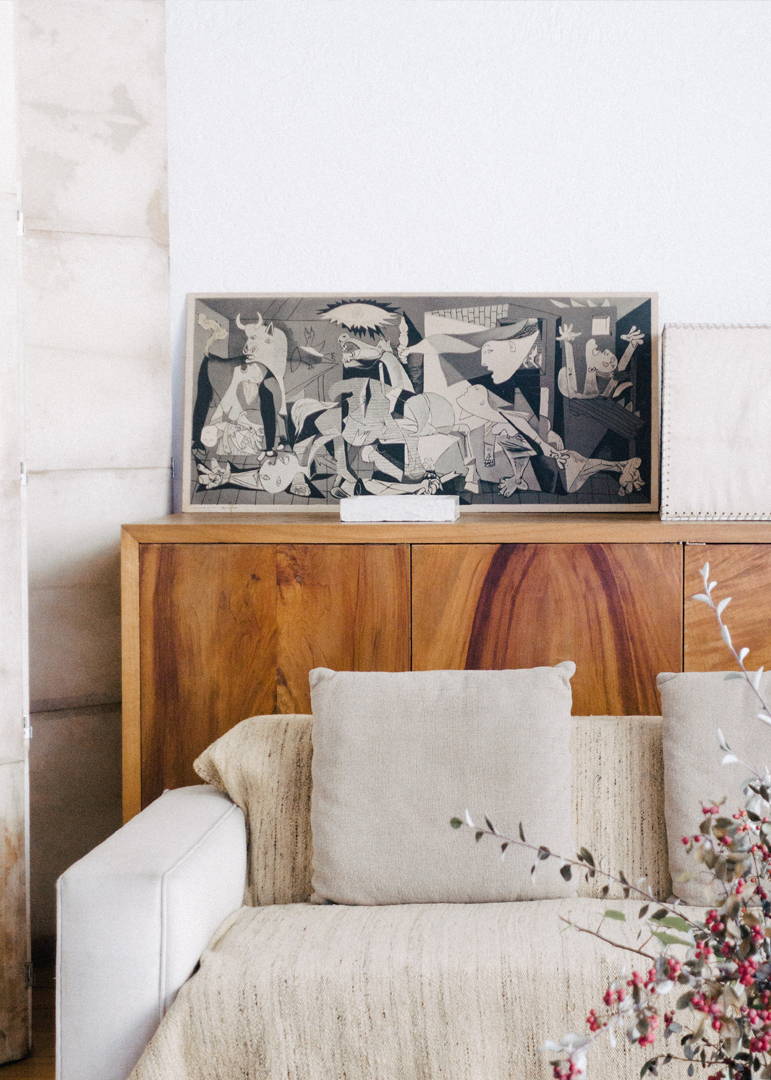 TIP: Have some fun - experiment – all in the name of escapism and create a glitzy jungle theme in your living room, and you'll feel as if you're at a 5-star hotel in Bali!