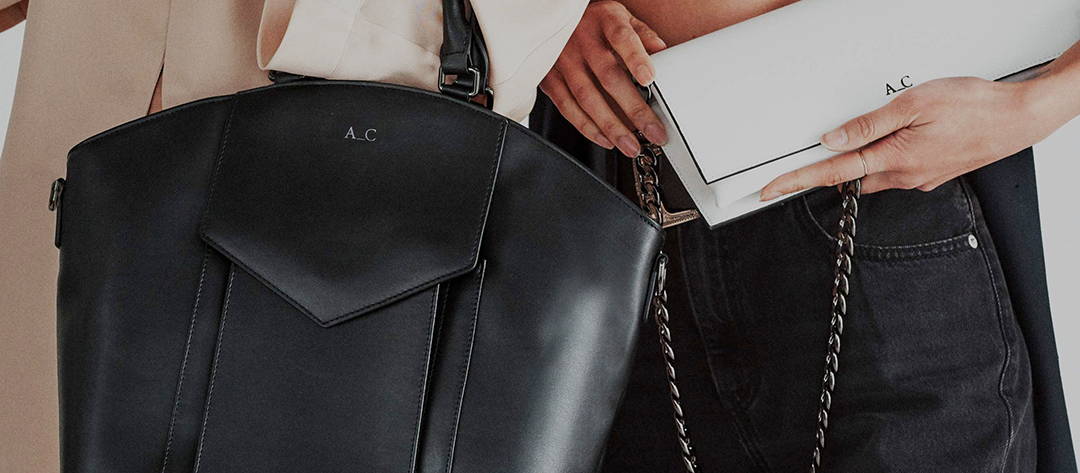 Why We Can't Get Enough Vegan Leather in Our Closets
It's an environmentally viable alternative to the "real thing"
Talking about sustainable fashion is impossible without talking about alternatives to some of the world's most ubiquitous textiles, many of which are unfortunately some of the biggest contributors to carbon emissions and landfill waste. Leather is one of those textiles.
The leather industry is a major contributor to the emission of greenhouse gases and ultimately, climate change and environmental degradation. As we know, animal agriculture is driven by land use and the en masse emission of toxic gases. Animal agriculture is the second biggest contributor to global warming, exceeded by a mere 1% of carbon emissions by the production of heat and electricity. It's a compelling reality.
Leather tanning is a labour and resource-intensive process that emits toxins into the environment and into nearby soil and waterways, leading to the destruction of biodiversity in the affected areas. There's also the human aspect of the industry that is being called into question. Workers in the leather tanning industry are exposed to harsh chemicals including lime, tanning liquor and disinfectants. Leather factories around the world are often hazardous places, where workers risk their lives every day to earn a living. The cost is simply not worth it.
There is a viable alternative that's changing the game. It's vegan leather, and it's here to stay, having already established itself in major luxury fashion capitals of the world, like London, Paris and New York. It offers all of the style and quality of animal leather, but with a more ethical journey to your closet. According to the Environmental Profit & Loss (EP&L) report, the environmental impact of producing vegan leather can be up to a third lower than the production process of real leather. But of course, it depends on the kind of material that is being used to make vegan leather. This is something that Plain Tiger looks at when sourcing luxury goods like vegan leather bags and shoes.
Like with any greener alternative, the level of sustainability depends largely on the work ethic of the manufacturer. That's why it's important to know the story behind the items you buy – not only the story of how the item was made, but the human story behind who made it and under which conditions – both factors are central to the concept of responsible profit-making.
As consumers we're no longer standing back and turning a blind eye to what's happening behind the scenes. We're playing an active role in making informed decisions after weighing up the facts – that's why it's called, "conscious" consumerism, and that's why I'm here for it.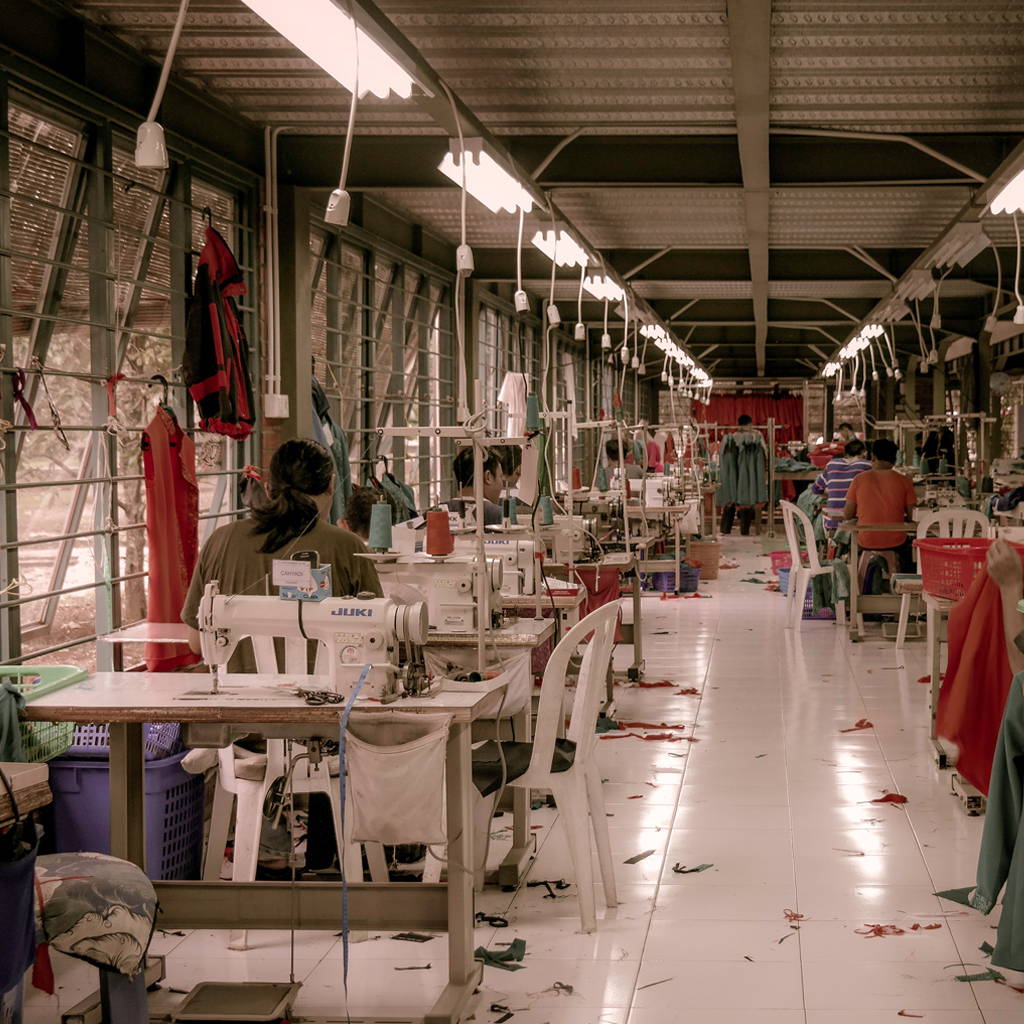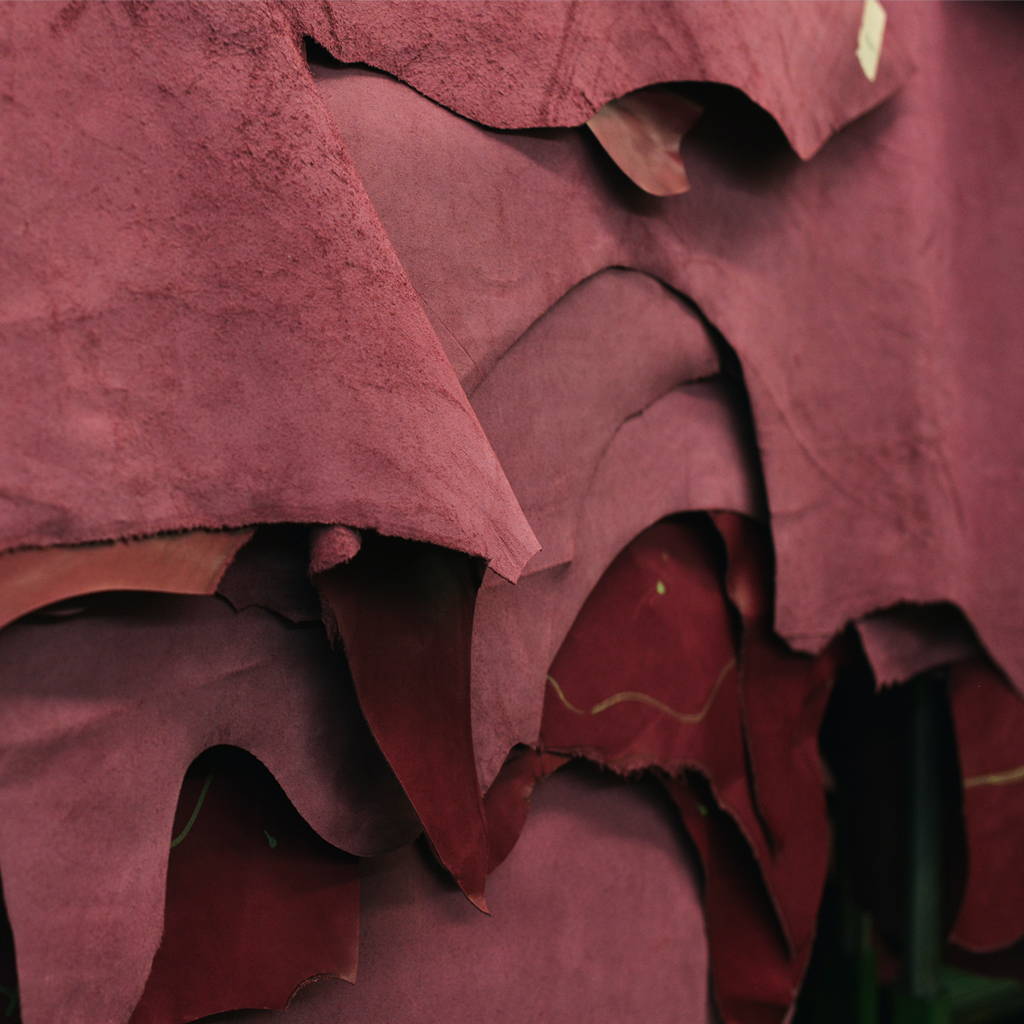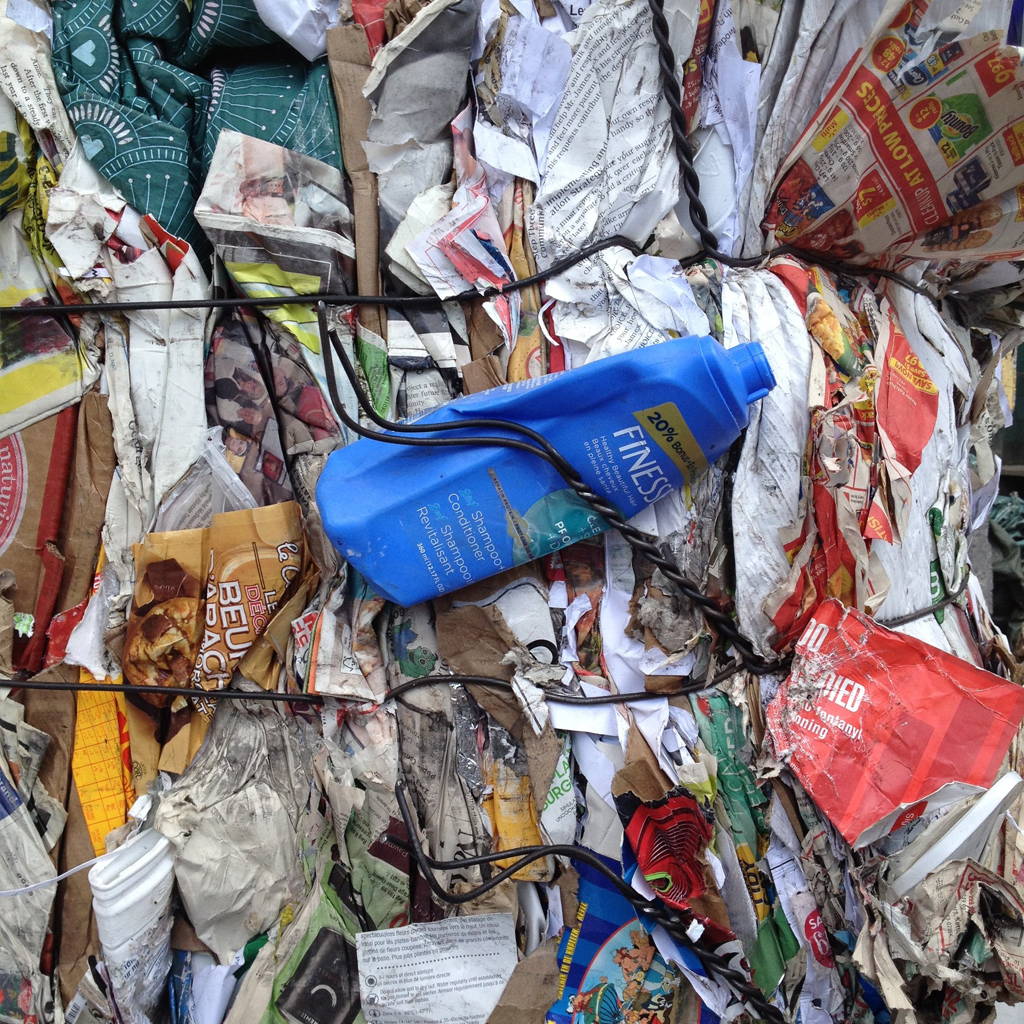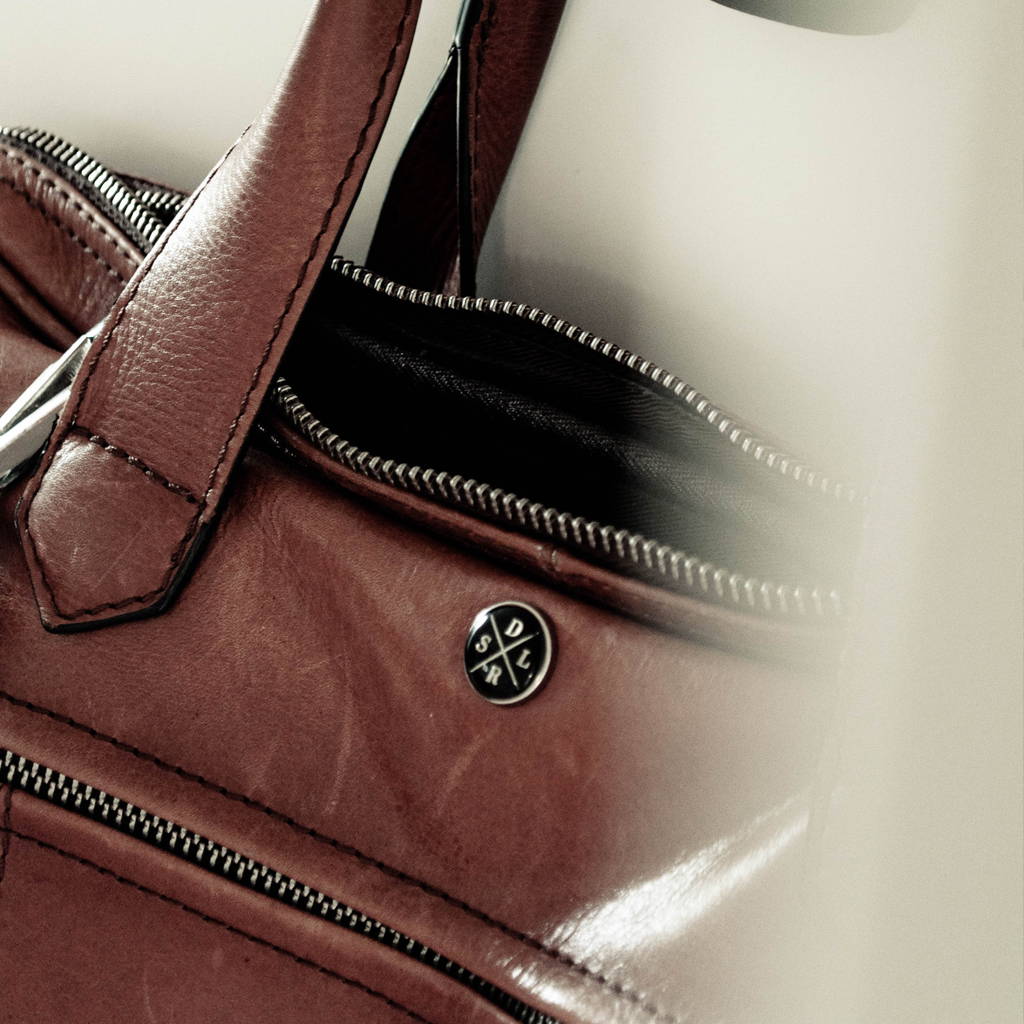 There was a time when I believed vegan leather was vegan leather. In other words, all vegan leather was manufactured from the same materials – like a kind of industry standard. The fact that it was "vegan" ruled out that it was an animal- or animal by-product, and that was good enough for me.
But what I've learned is that people tend to approach the concept of vegan leather like they do the real thing. Lovers of leather never really ask themselves or think about what kind of animal their leather comes from – it feels the same, it smells the same – it's just leather (although of course it's not).
Either way, not all vegan leather is created equal. I tried to count how many different materials can be used to make vegan leather and I lost count at around 20. There's vegan leather made out of cactus, grain, banana, mushrooms, cork and even recycled plastic. Very simply, vegan leather mimics the texture, appearance and durability of real leather but is made from plant and recycled material instead of animal skins. Leading to stylish, impeccably designed and made products that are kinder to the environment and animals.
For example, shoes by Allkind are made exclusively from vegan materials, from the uppers and linings to the glue that is used to seal each shoe. That may not be something you've ever considered – what are the residual "ingredients" or materials used to make a vegan leather item – are they cruelty-free? Allkind's version of vegan leather is made from 100% recycled polyester from plastic bottles and/or bio-oils from non-GMO corn crops. They are water based and solvent free, minimising their environmental impact.
What about plant-based vegan leather?
Items made out of AppleSkin™ are literally made from apple skin, but not apples that could have otherwise been eaten. This particular manufacturer uses apple skin that is peeled off when juices and similar food items are produced, as well as the apple core. The apples are sourced from the Bolzano region in Italy, one of the world's largest apple-producing regions. Again, it's all about the finer details.
#PlainTiger_Loves These Leading Vegan Leather Brands:
"Breaking down to rebuild," is the philosophy behind Alkeme Atelier, a brand inspired by the ancient science of alchemy and dedicated to producing luxury bags made with vegan leather. Geometry is a theme that resonates strongly through the Alkene Atelier, with a selection of bags in every colour from striking monochrome to understated nude.
The brand's founders have established valuable relationships with ISO 9001 certified factories, ensuring that quality is never compromised. The factories that produce the materials used are GRS certified, meaning that from raw material to finished fabric, the production of each textile abides by internationally recognised standards of recycling. Some of the leather substitutes used by Alkeme Atelier include grape leather, cactus leather and recycled plastic bottles.
During late 2016, Helen Farr-Leander set out to build a luxury leather brand. During the research and development phase however, she discovered the harsh reality that the industry is a major contributor to global waste and carbon emissions. She discovered that over 350 chemicals are used in the leather tanning process alone, and the impact of those chemicals on the environment was not something she could ignore.
At this turning point, Helen decided to take the path less travelled and use low-impact materials like corn leather, cork leather and high-quality microfiber leather. Today, Watson and Wolfe also produces wallets and bags woven from luxurious fabric made from recycled plastic. Making sure to cover the "people' aspect of sustainability, all Watson and Wolfe's products are 100% cruelty-free and vegan, and are made in an ethical supply chain by companies who are eco-conscious.
"It is just as much the responsibility of the designer to produce goods that are kind to our planet and its inhabitants, as it is the customer's duty to consider their consumption choices." This poignant sentiment by Tessa Carroll, founder and creative director of A_C sums up the value system upon which this ground-breaking brand was built.
The A_C team is made up of a group of visionaries who "do things differently" and strive to embed their very reason for existence within the work they produce. For Tessa, her brand is an expression of a deeper sense of purpose.
A_C was the result of an "ah ha" moment, where Tessa realised that she could play a pivotal role in driving change within the global fashion industry.
A_C is an acronym for Ahimsa Collective, and "Ahimsa," is a Sanskrit term meaning "cause no harm." Born out of a love for design and a commitment to the Earth, A_C's design principles are based on a circular economy, producing contemporary but timeless styles for the modern market which recognises the need to safeguard the future.