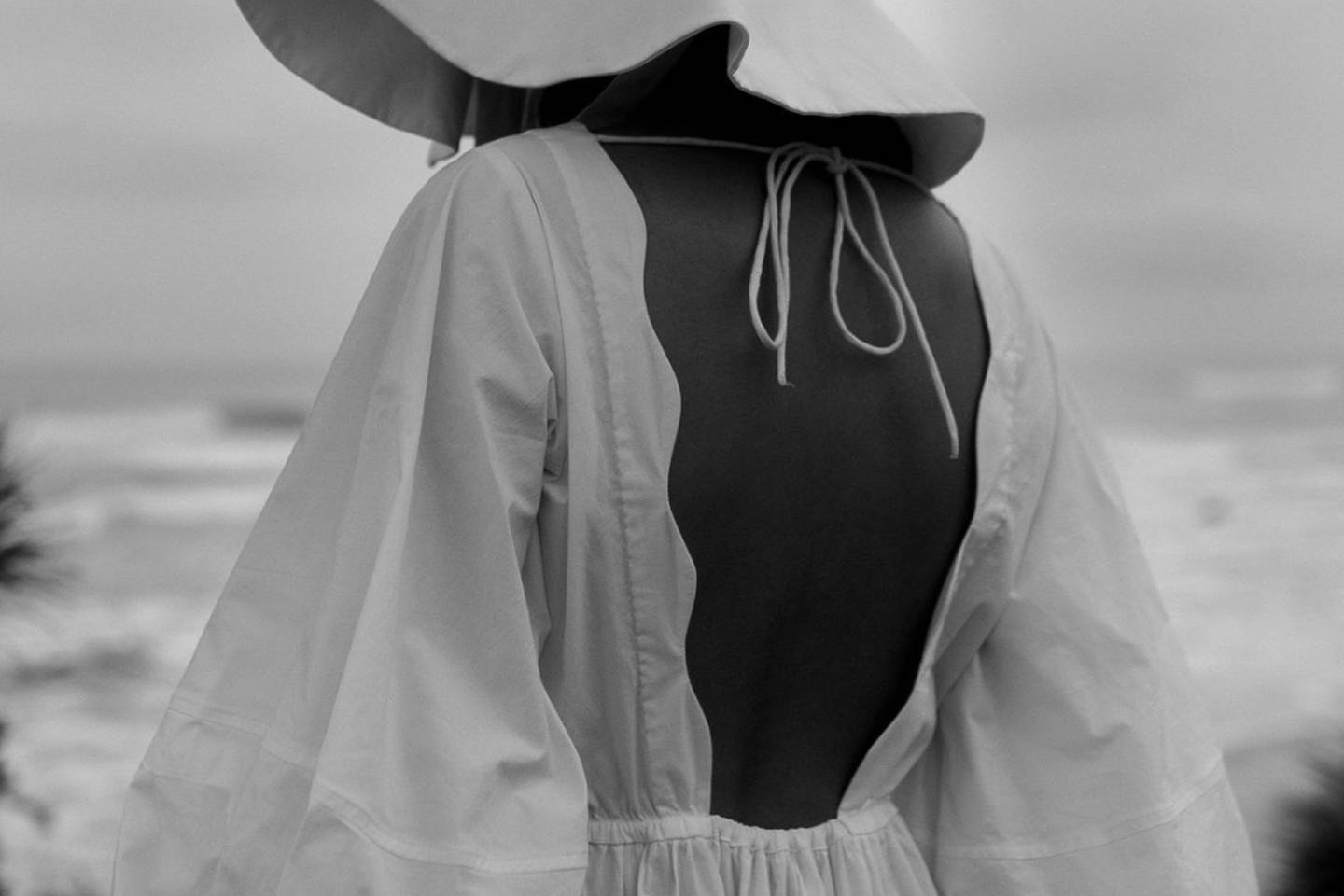 The Eco-conscious Capsule Wardrobe you Need to Invest in
Your one-stop-shop capsule collection must-haves
A capsule wardrobe can, quite simply, be described as the foundation of your wardrobe. These items are seen as basic or classic pieces that can easily be paired with one another and with new trend pieces that you might acquire. While this foundation should have more of a classic versus trend appeal, it remains important that these pieces are still a reflection of your style. While style and sustainability is the essence of a capsule wardrobe- quality should remain a priority. These items should last for more than four seasons, if not 'forever'.
Consider the following when building your capsule wardrobe:
Be organized
Remove every single thing from your closet and organize items according to their categories. Regroup these into keep, thrift or donate categories. Having a clean and organized closet not only ensures that every item is worn but also allows you to identify the items you have and those that you lack.
Set your eco intentions
Know what you have in your closet. Do your research into the fabrics and items you own- this will help you to better understand which fabrics you should be avoiding when it comes to being more eco-conscious.
Don't throw- thrift!
Just because it's a 'bad' fabric or you don't wear it anymore does not mean you have to throw something away. Throwing away is counter-productive to the movement. Thrift items that can be reused and send those that can't for recycling. If you're looking for convenience, there are many, dare I say, fast-fashion stores that accept clothing that can no longer be worn.
Quality over quantity
Longevity is the one of the most important factors to consider when purchasing your item. It might tick most sustainable boxes, but is it made well and is it good quality?
Hoops are probably one of the most owned styles of earring out there. While modest-sized, plain, hoops will never go out of style, look to investing in a pair that can go the extra mile. The feline motif might be on-trend forever thanks to Gucci and Cartier. These hoops go from trend to classic in an instant with the removal of the pendants. This set of earrings has been hand-forged using sustainable and ethically sourced brass.
Lion Earrings | $74 MATTER OF FAKT
A good pair of tailored trousers can take you from desk to dinner in an instant. Paperbag trousers are an easy wear, paired with a basic tee and your favorite blazer.
A black blazer is one of the most versatile pieces you can own. You can dress it up with the addition of a heel or keep it casual with a pair of sneakers. The Havana blazer is dyed using GOTS certified dyes and is adorned with recycled buttons made from waste.
Besides functionality, sunglasses complete any look. Opt for a forever pair in classic shades. This pair has been handmade using recycled cork, old advertising billboards and bio-resin.
Wave Sunglasses | $99 BALLO
Mungo Sunglasses | $149 BALLO
A great white shirt, whether a classic shape or adorned with frills, is the timeless piece you need. There's almost nothing you can't pair it with. When purchasing a cotton shirt, always check the label and steer clear of polyester or other non-sustainable blends.
Cotton Multifunctional Shirt | $102
Studio Çoise

Poplin Frill Shirt $188
Kat van Duinen
Besides the obvious functional uses for a belt- it can transform the shape of your outfit by synching you in at the waist. The Antwerp belt is made from Piñatex®, a non-woven plant textile.
Antwerp ANR - Thin Belt | $89 1 PEOPLE
Lorelei Dress | $242 LITTLE THINGS STUDIO
Mari Dress | $305 LITTLE THINGS STUDIO
Adele Mini Dress $169 Art of Simplicity
Side Frill Poplin Dress $226 Kat van Duinen
A set of neutral sneakers are your all-year-round best friends. This pair is made out of regenerated Nylon from fishing nets and consumer plastics.
Opt for a bag in a neutral hue when building your capsule wardrobe. The Water Moon satchel features in Vegan Leather and is scratch-resistant.
Lola Napa Black Vegan Boots $222 Mireia Playà
Laura Nappa Black Vegan Boots $210 Mireia Playà