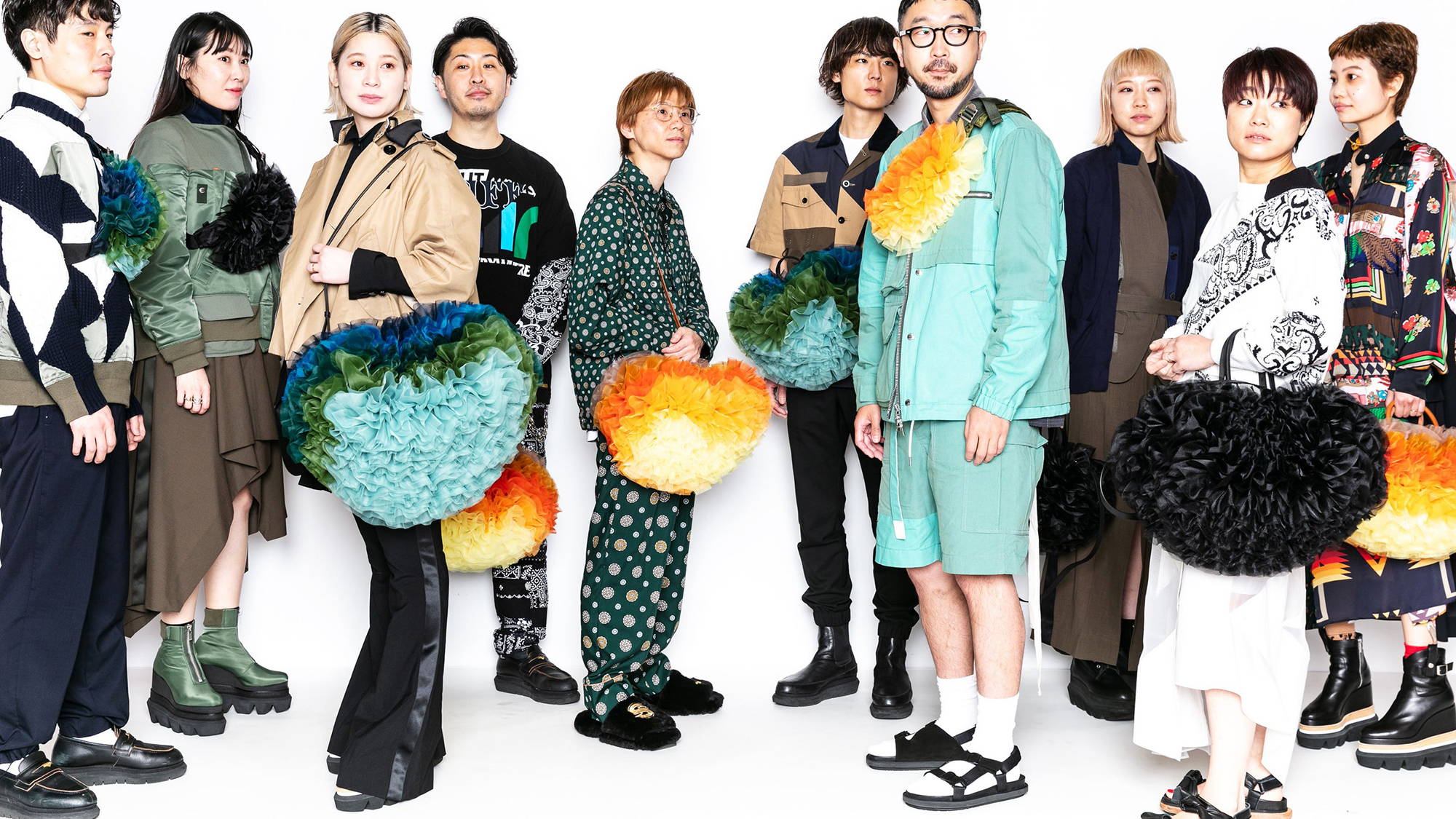 The Best Fashion Collabs of 2021
These brands are upping their fashion game!
Two fashion brands working together is a two-for-one dream. We love it when luxury brands collaborate with the more affordable, mainstream guys. Below are the best fashion collabs to come out of 2021, so far.
Miu Miu is renowned for its playful, bold aesthetic. Levi's, a brand older than time, who values simplicity, ingenuity and focuses on the classics, is an unimagined match for Miu Miu, but a much welcomed one.
Levi's have a second hand online platform where they sell pre-owned items. The aim of the Levi's second hand program is to keep preloved and vintage denim pieces in circulation. Adding these items to their own Levi's approved ecommerce store adds a sense of value to these items as quality and authenticity is guaranteed. The items handed in are professionally cleaned and listed.
On May 24th, Miu Miu and Levi's launched their genius collab which is in line with their promise of sustainability. The collab consists of classic Levi's silhouettes, upcycled, donned in a true-to-style Miu Miu fabrication such as crystals, embroidery, sequins or lace.
Photo: Courtesy of Miu Miu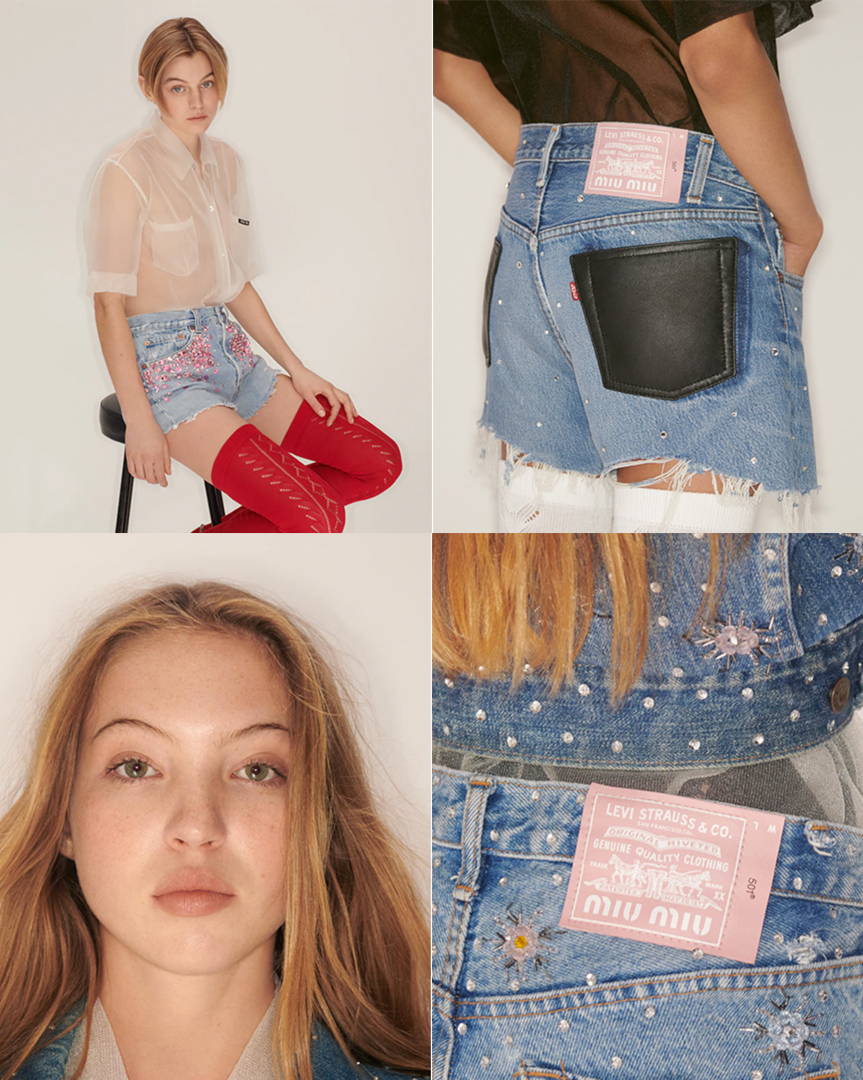 Ganni and Ahluwalia looked to Priya Ahluwalia's Indian-Nigerian dual heritage influence and the 00's party scene for inspiration. The range was produced by upcycling leftover styles from Ganni's 2020 range that did not sell due to the pandemic. The collection definitely has a party feel with a strong nod to the 80's with patchwork and bold animal print.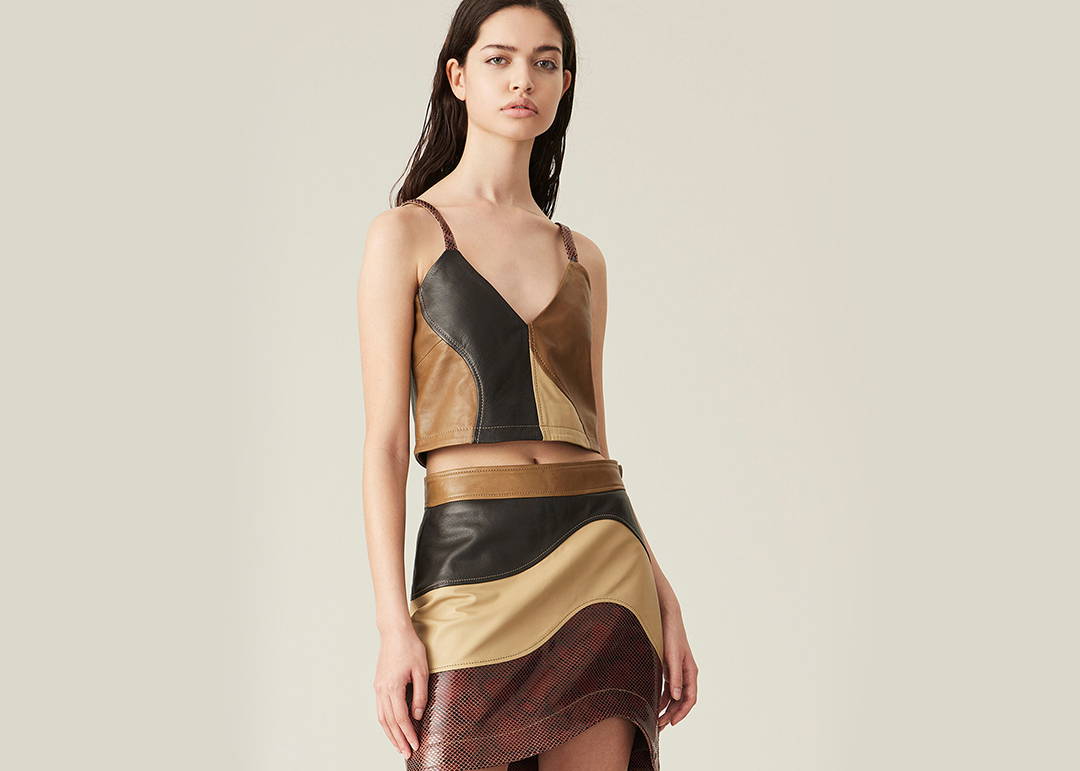 Rick Owens is all about making a statement. From chunky soles to bulky, killer heels, he has your gothic fantasies covered. His collaboration with Dr. Martens makes complete sense as his grunge aesthetic is in line with that of the brand. The three part collection features a boot with pentagram lacing, a bold gladiator sandal and three-eyed Oxford shoes.
Dr. Martens have a long way to go in terms of sustainability, but they're on the right track. While their shoes were only made available in animal leather, they have, in recent times, introduced a vegan line. All of their animal leather is a by-product of the food industry. Additionally, they have begun to introduce post-consumer recycled polyester in some of the uppers of their shoes.
Photo: Courtesy of Dr. Martens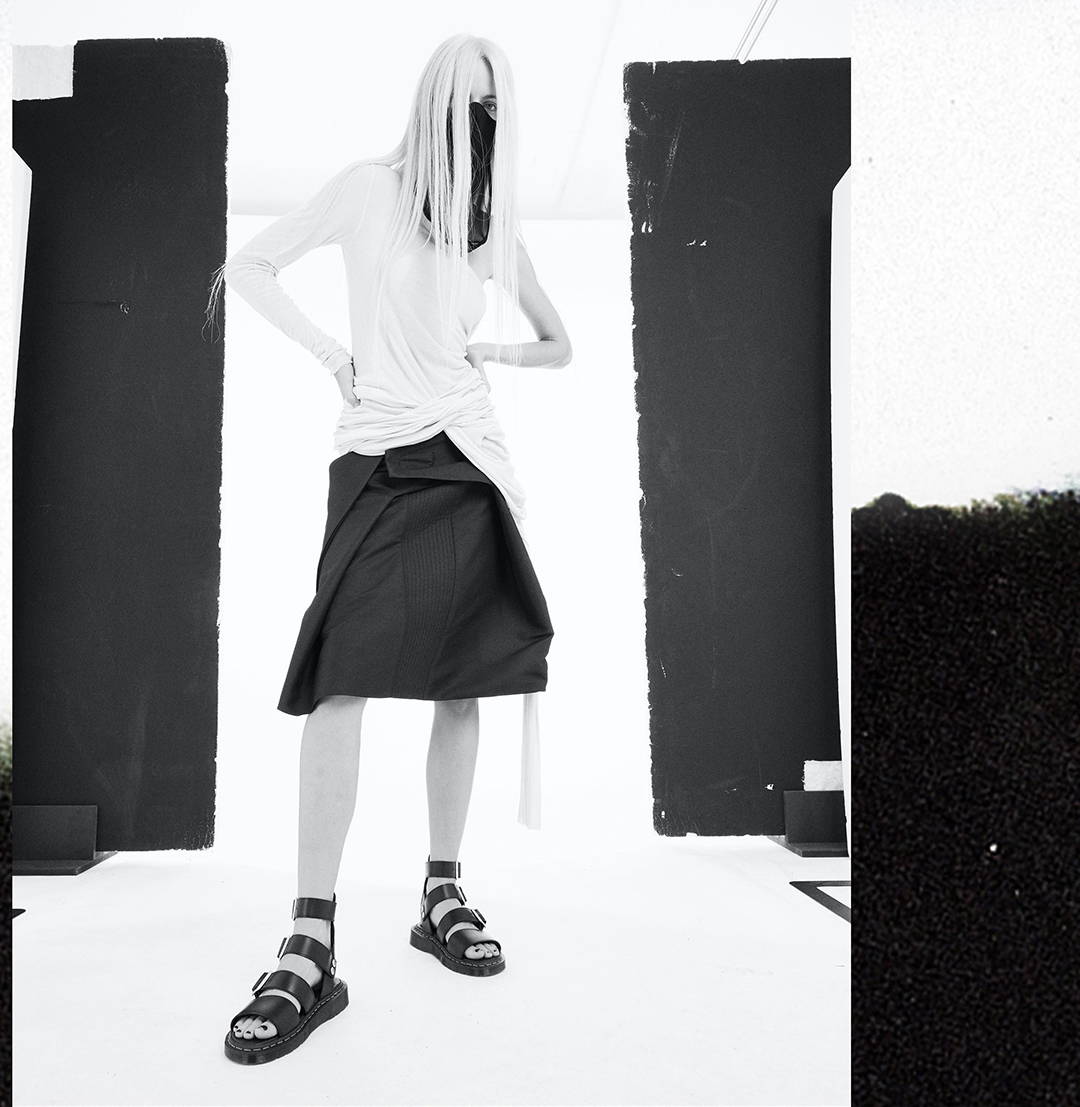 Sacai is a Japanese brand and is renowned for masterful tailoring and is a brand that defines the term smart-casual. Enter Tomo Koizumi, a designer from Japan, in all his ruffle glory. He has dressed the likes of Lady Gaga and Miley Cyrus. The collection features leg warmers, shoulder bags and crossbody bags. Functionality and practicality combined with Tomo Koizumi's flamboyant ruffles. Tomo Koizumi is known for using deadstock (unsold product) and this becomes somewhat obvious when looking at his work and the variation in colors.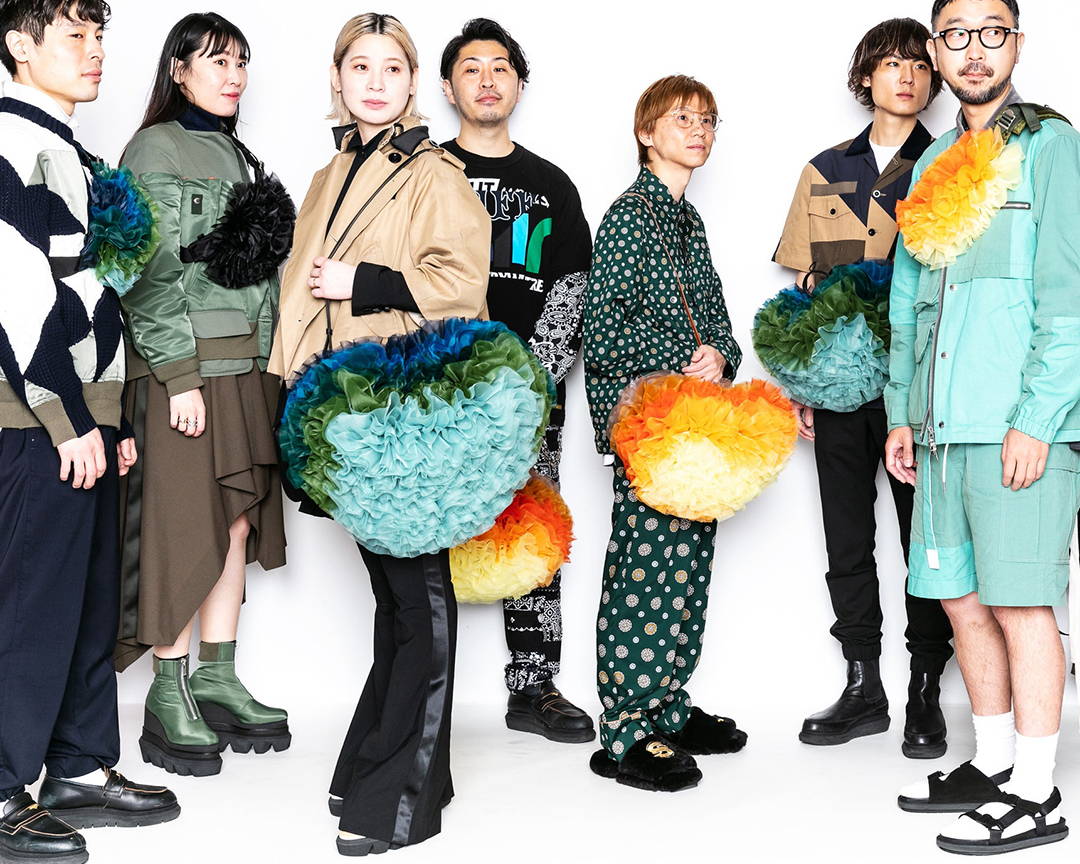 Emilio Pucci is well known for its loud geometric prints, contrasted by simple, yet elegant silhouettes. Emilio Pucci has, himself, worked with fabric manufacturers to create his own superior fabric, making his ranges even more special. Supreme, originally a skater brand, gained popularity when they collaborated with Louis Vuitton in 2017. The two seem like an extremely unlikely pairing, while camp shirts, synonymous with Pucci were evident, sporty silhouettes were also represented.
Photo: Courtesy of Supreme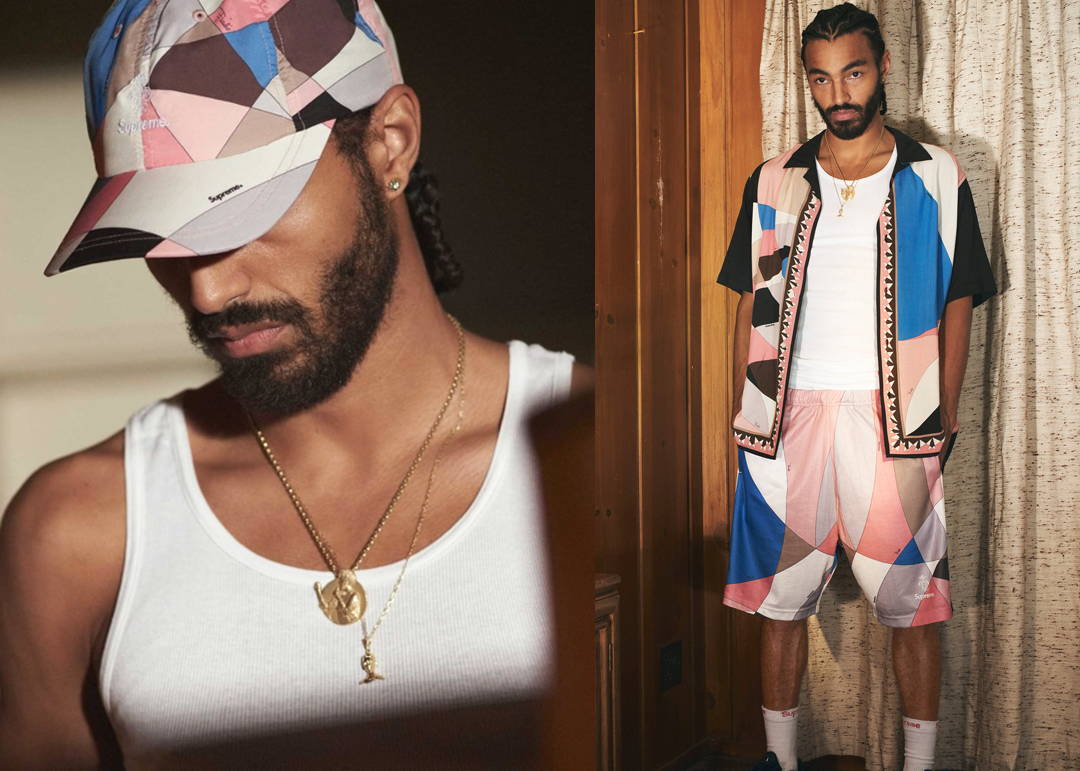 While collaborations are nothing new, many are looking to partner with brands that value sustainability. This results in an elevated, one-of-a-kind, end product. Partnering with a couture label also guarantees that the article will have resale value even after a long period of time.