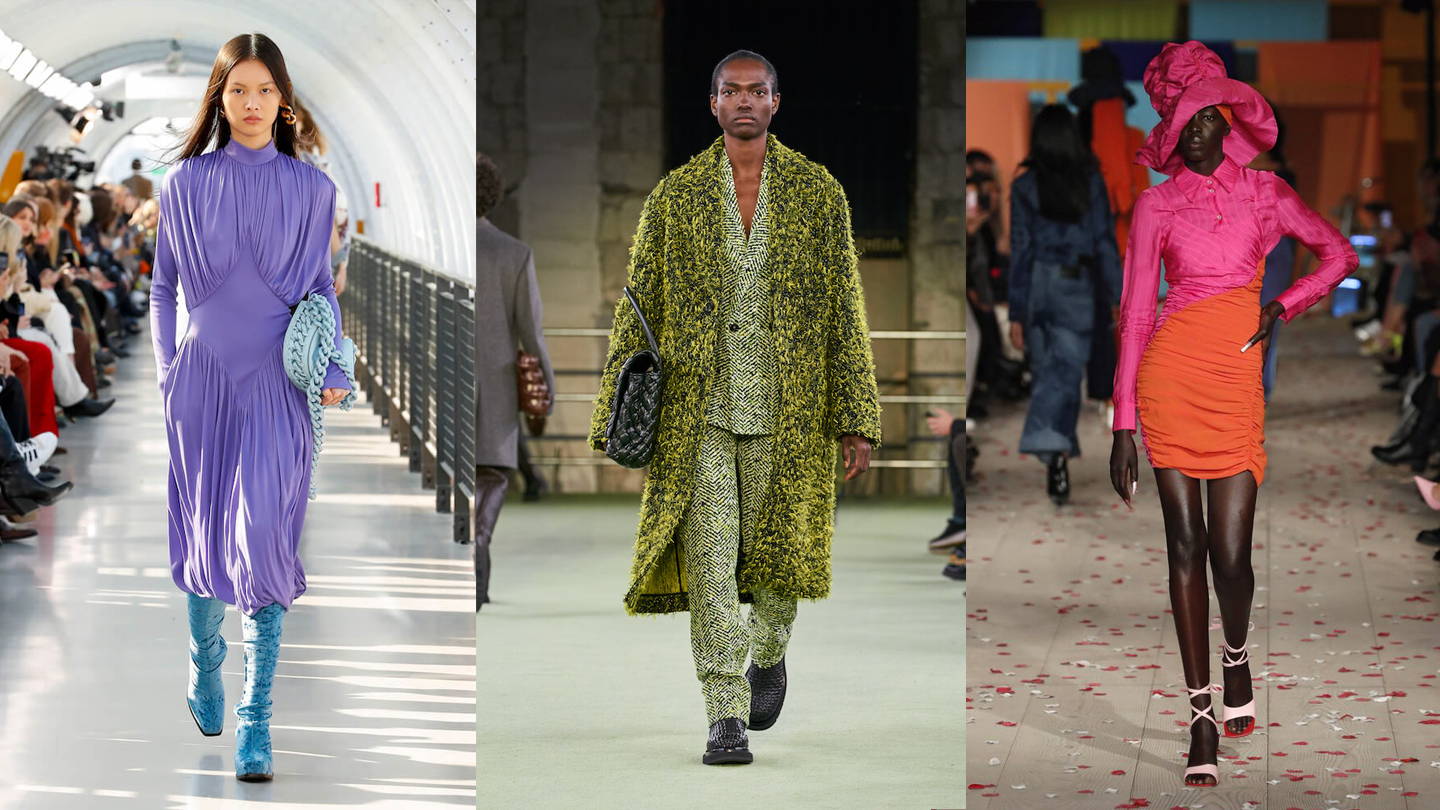 The AW22 Fashion Week designers that stood out
Reminisce with us over our favorite looks and designers from AW22 fashion week

Standout tailoring, over-the-top-layering and a severe juxtaposition of fabrics dominated the catwalks of 2022. We have selected our favorite looks and key sustainability moments form AW22.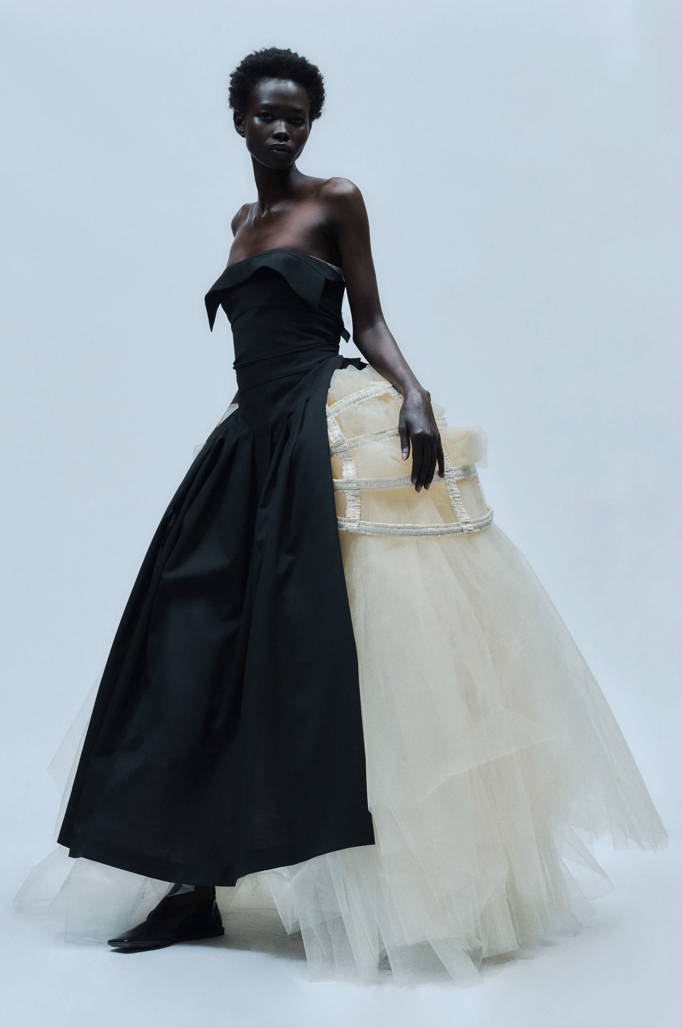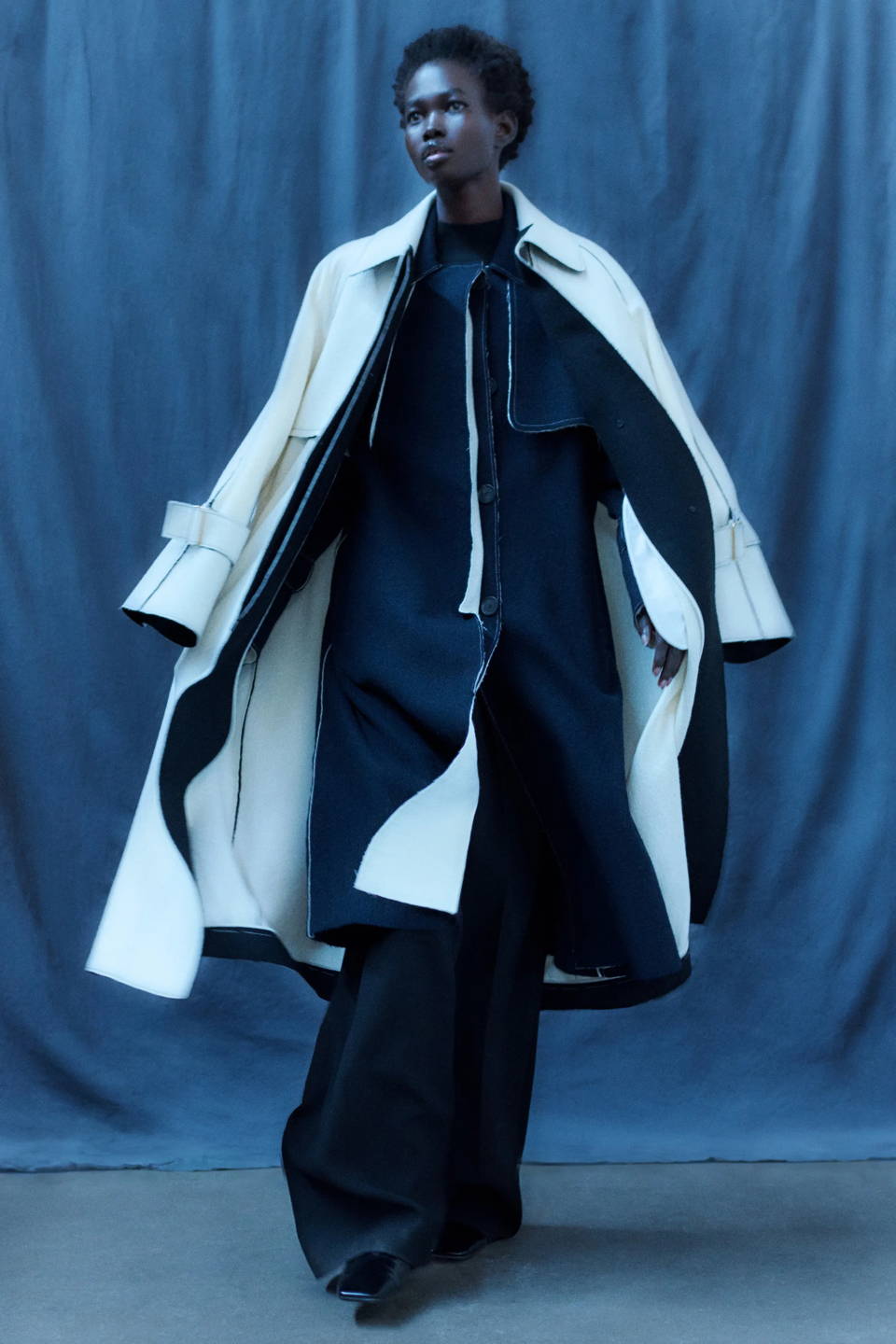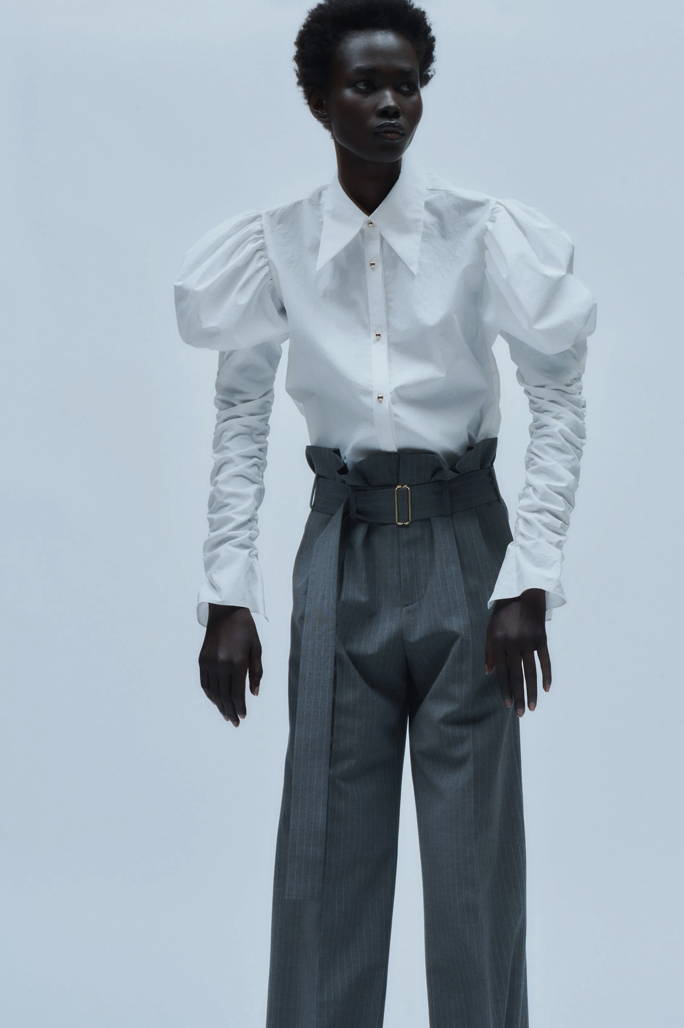 Images courtesy of Ashlyn

Olivia Cheng recycles discarded animal products and fabrics. She is best known for her preservation of botanicals and food- her medium of choice being resin. Olivia sources orchids and butterfly wings from a sanctuary in Thailand for some of her pieces. This collection is titled 'Tasting Menu' and is adorned with ethically harvested beetle wings.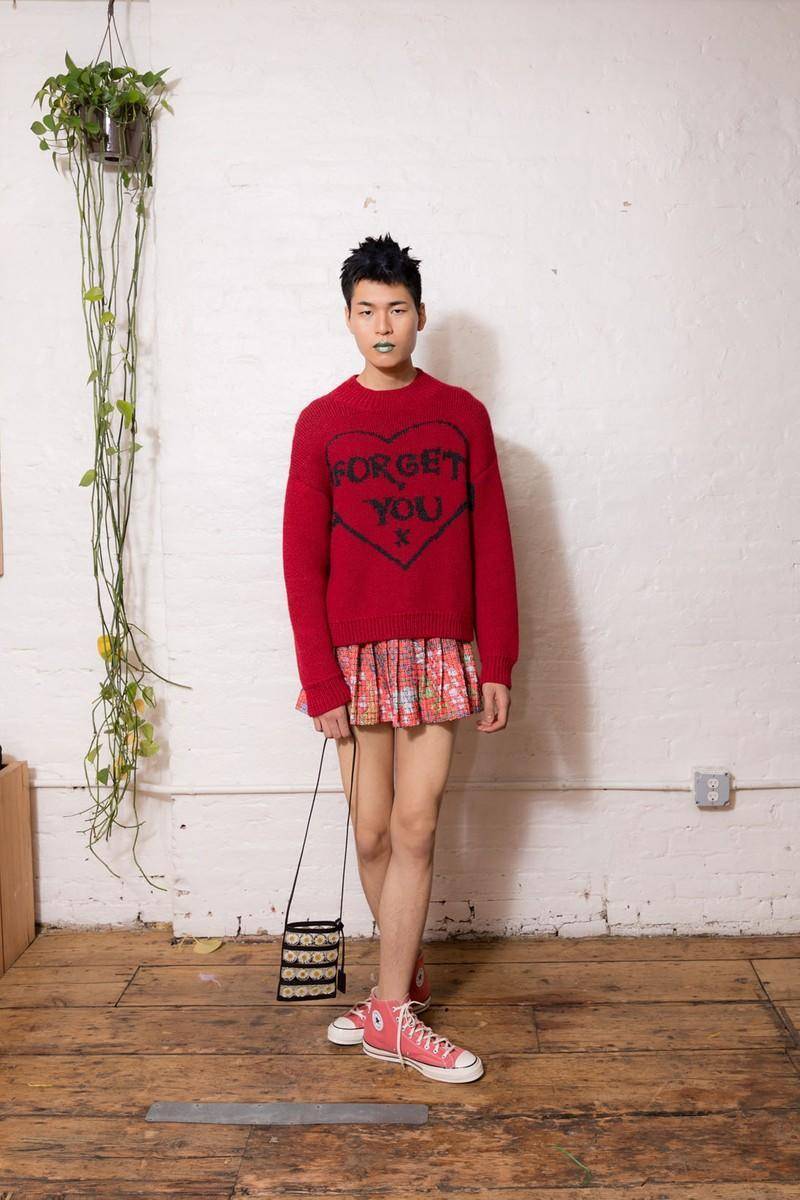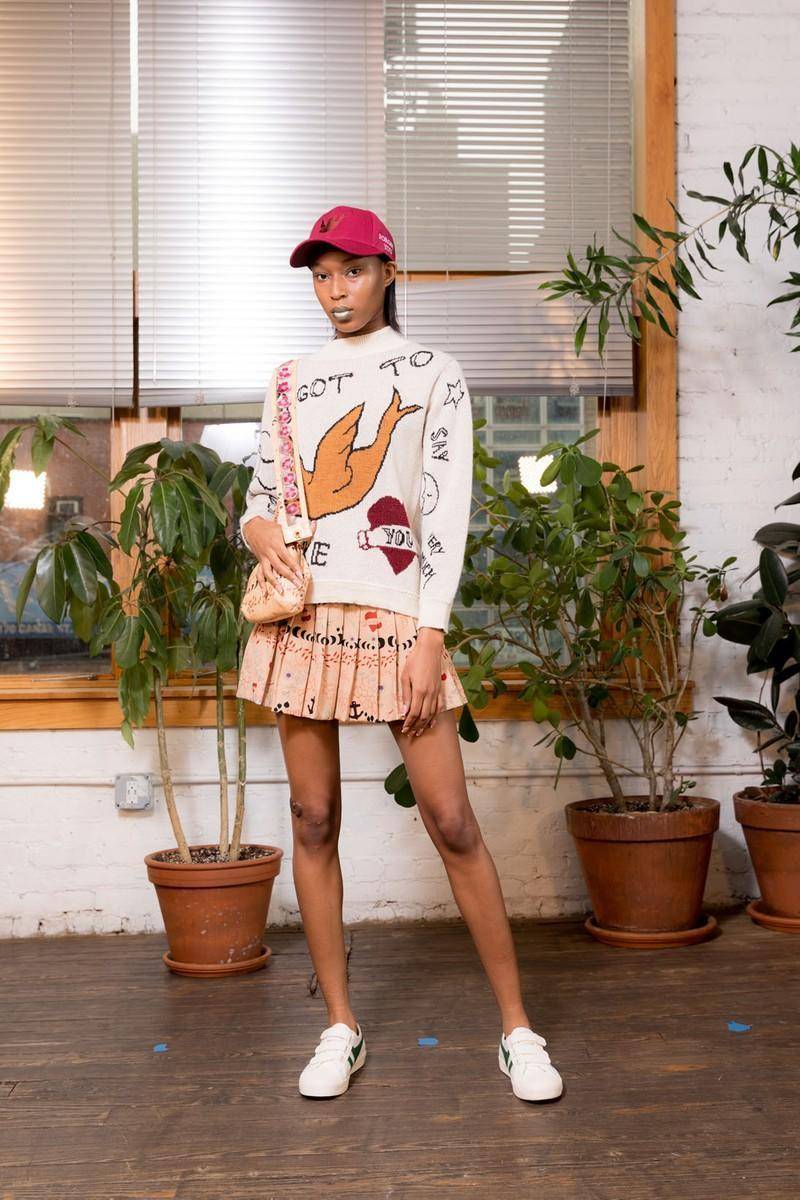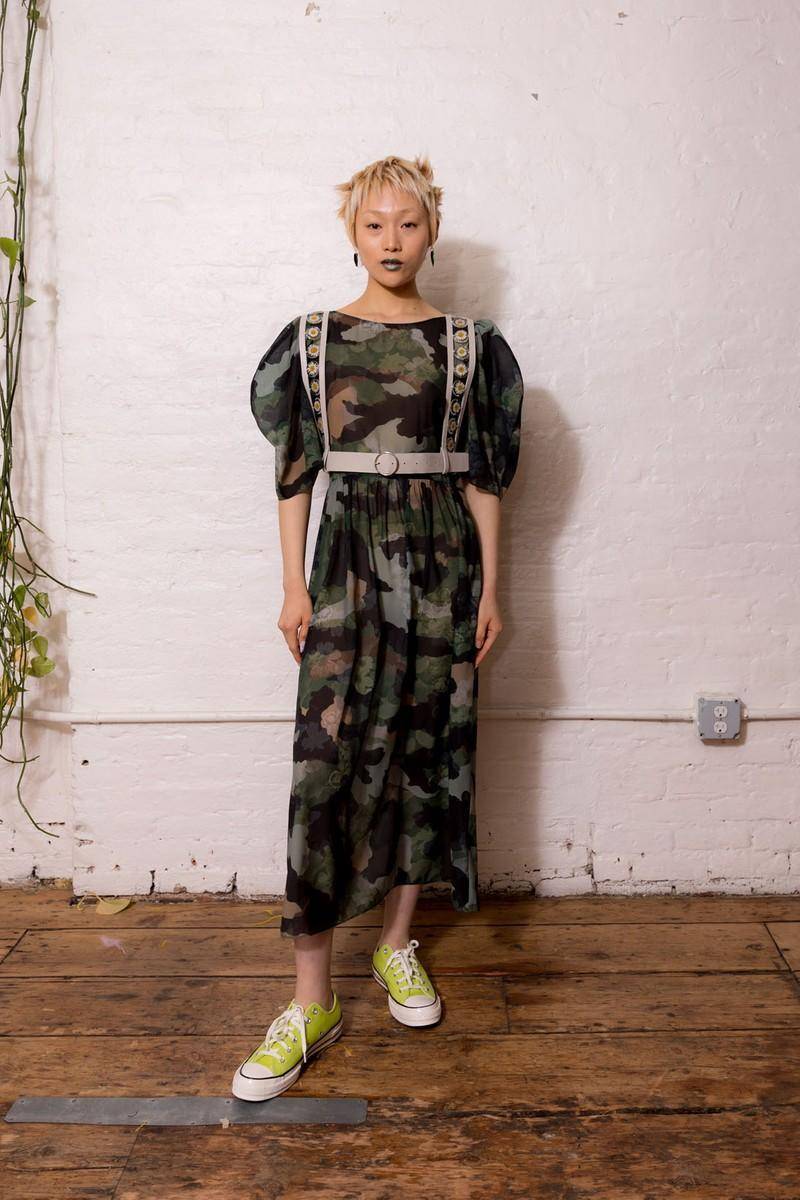 Images courtesy of Dauphinette
New York based designer Emma Gage works at Happy X Nature as a designer. In her own collection, Melke, she focuses on creating awareness around sustainability and ethics. She also works closely with organizations that aid in combatting human trafficking as well as the education of children. She is a strong advocate for garment workers' rights. All of the dyes and fabrics that the brand uses are sustainable. Melke is continuously working to ensure that every material they use comes from nature and can return back to nature at the end of its life.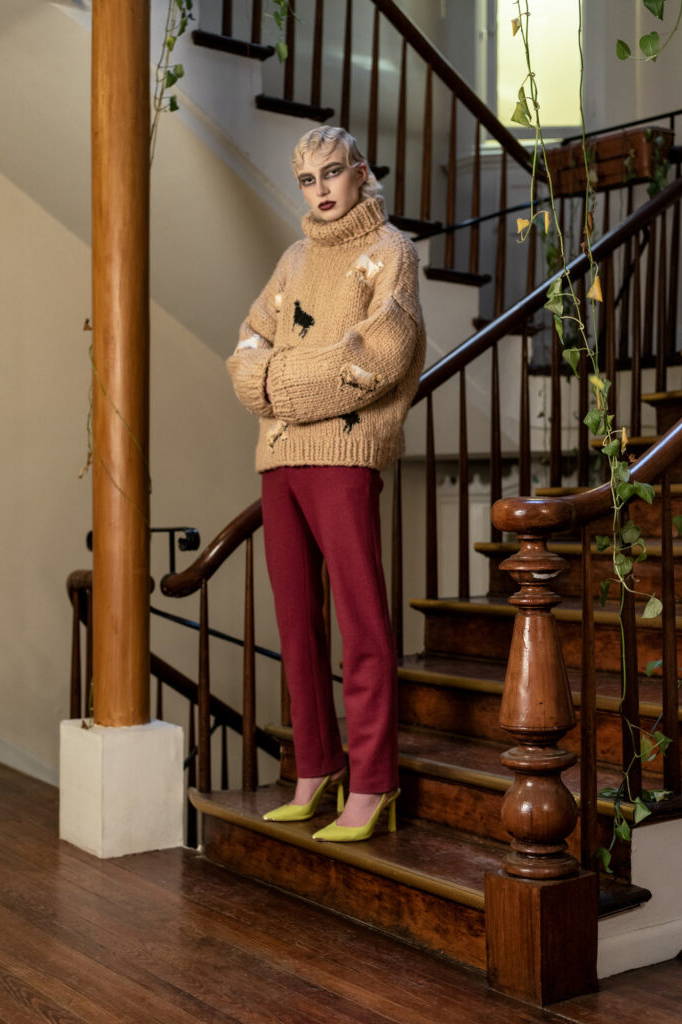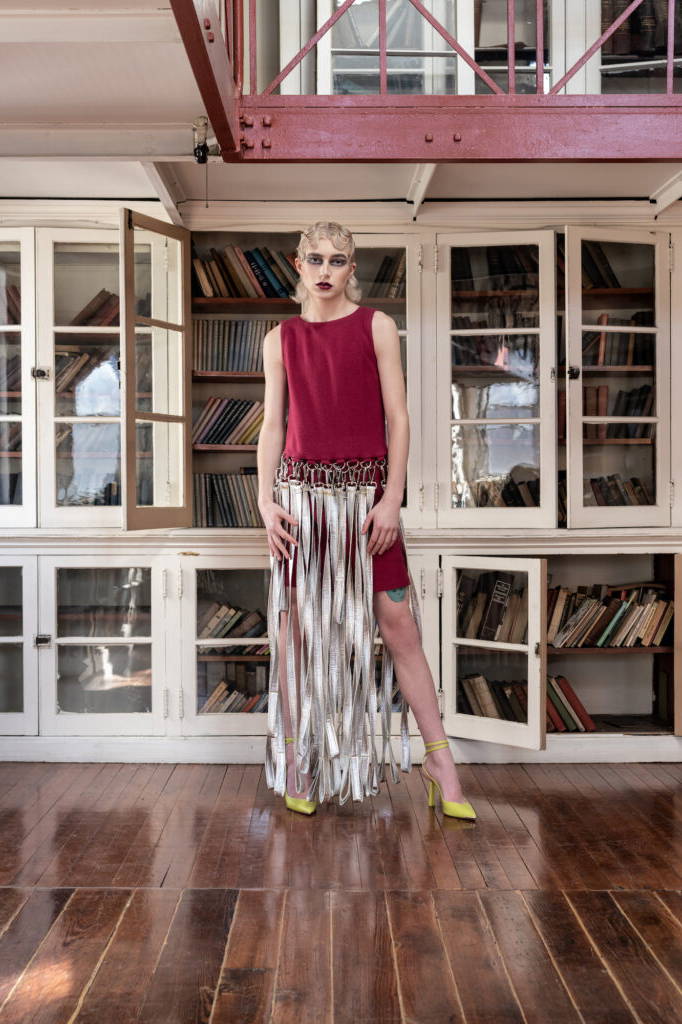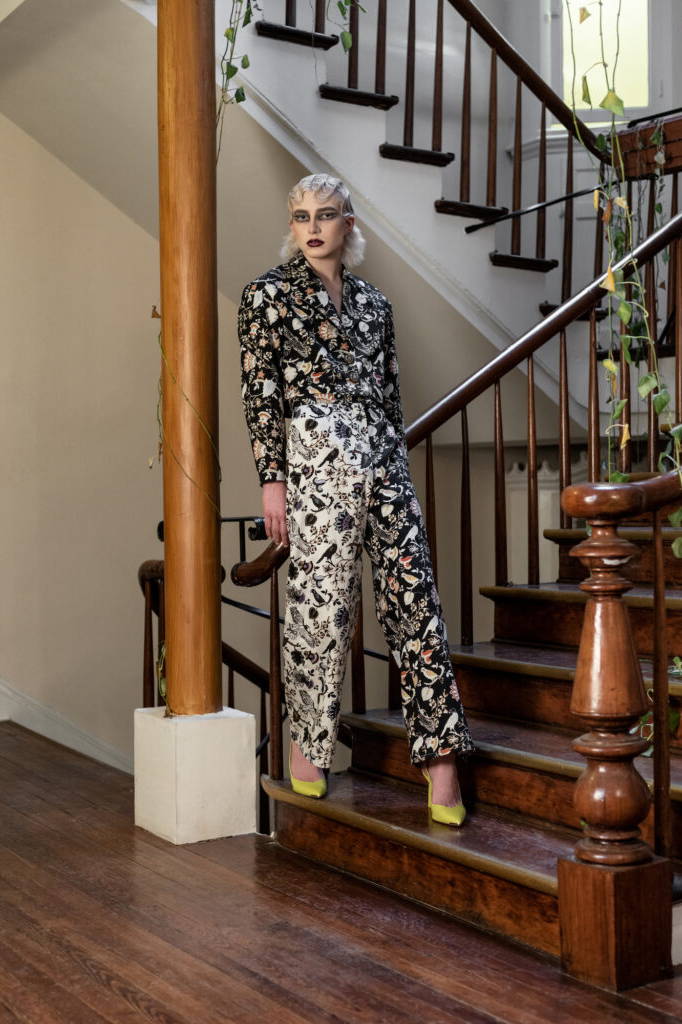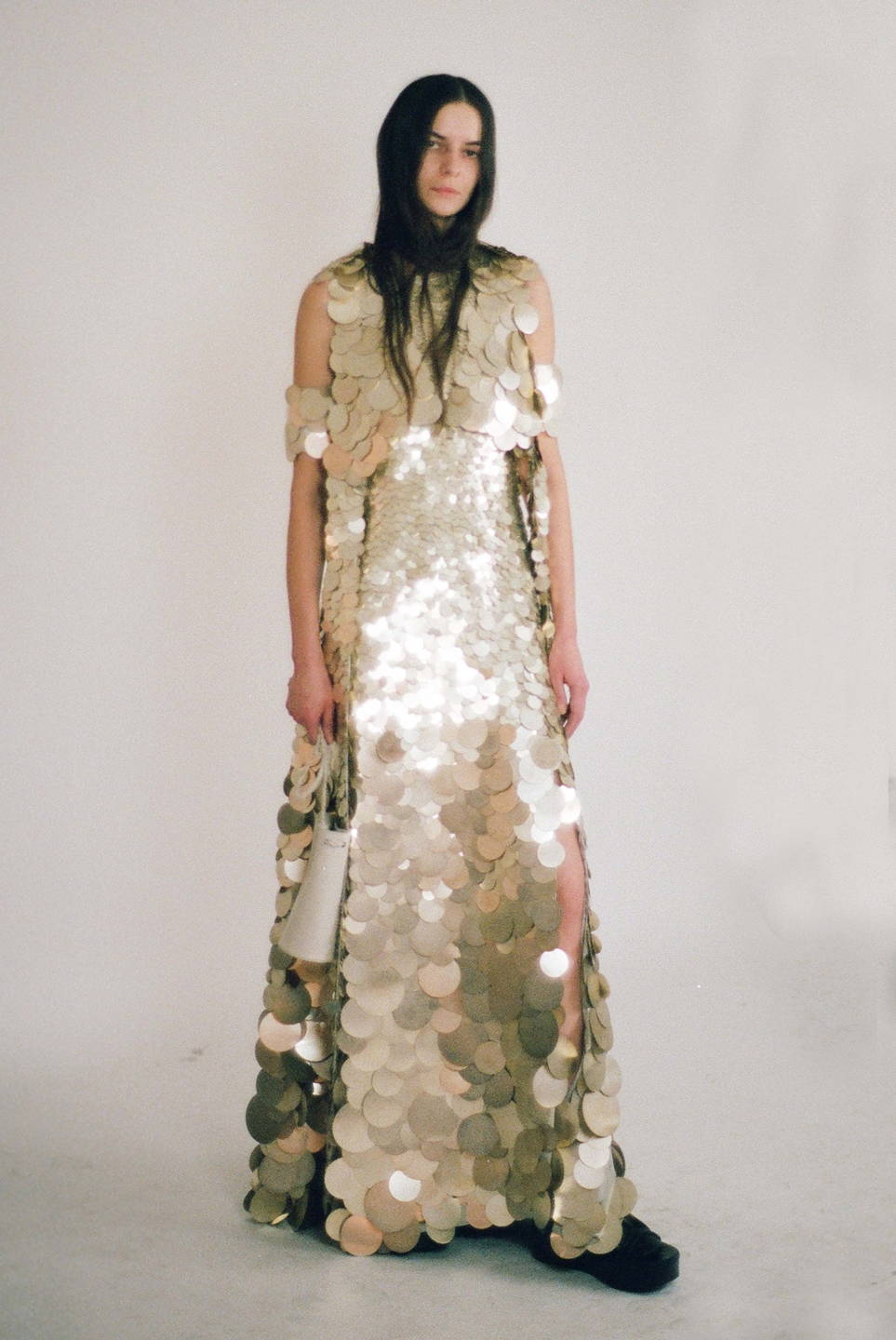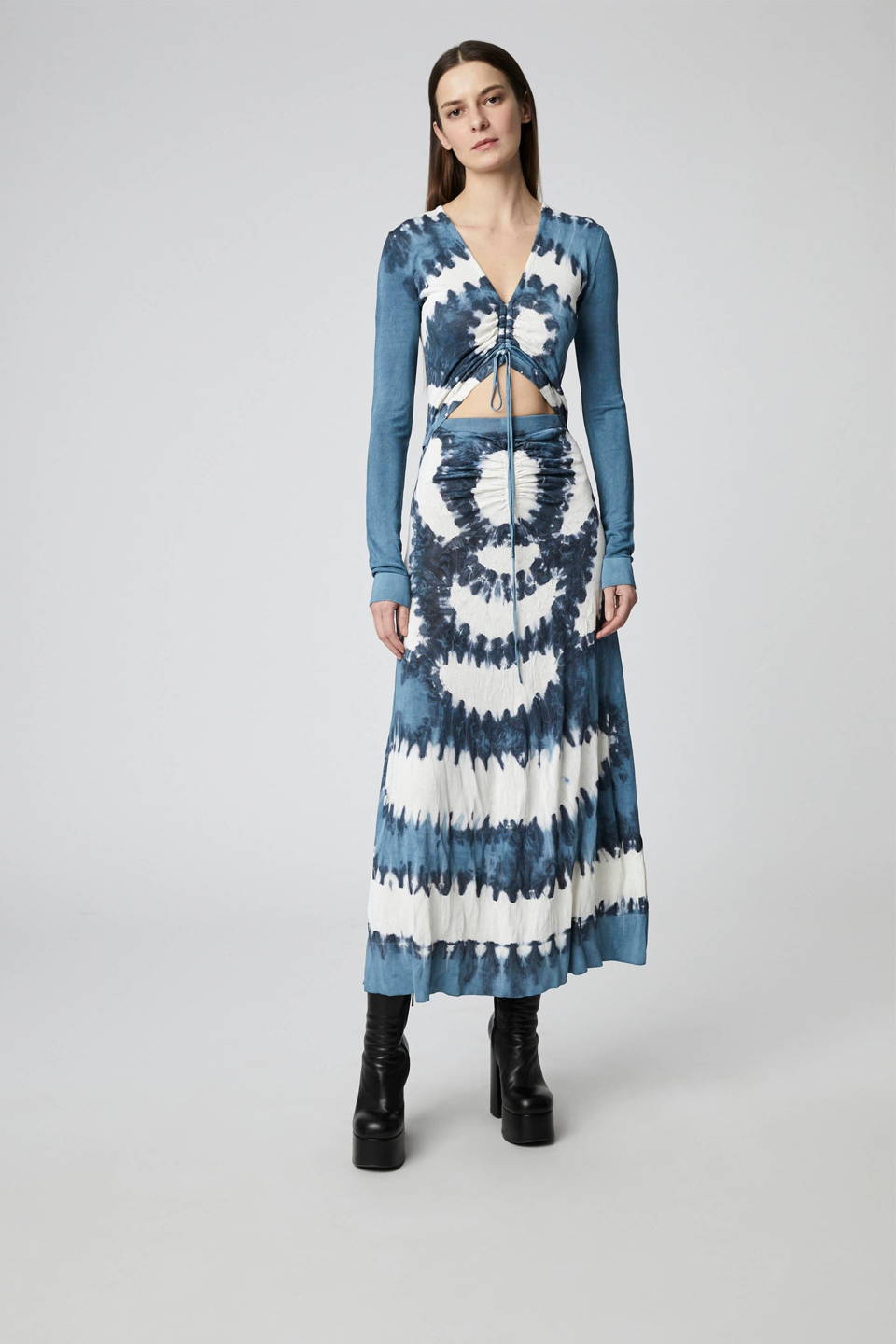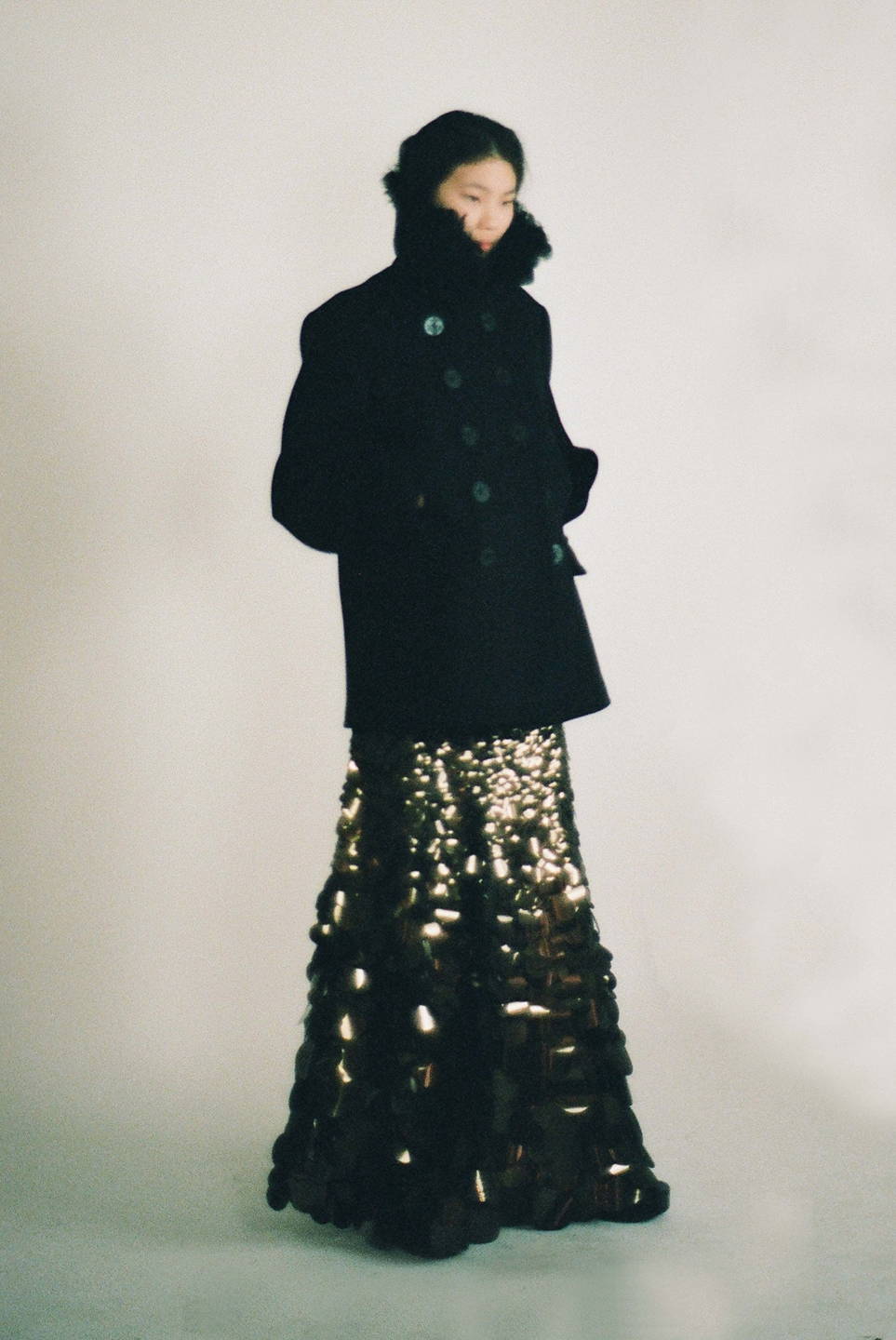 Worn by the likes of Willow Smith and Olivia Rodrigo, Saint Sintra packs a whimsical punch with exaggerated hems and necklines and an eye-full of texture. The brand uses in-house deadstock fabrics, natural fibers and offers unlimited repairs to garments purchased from them.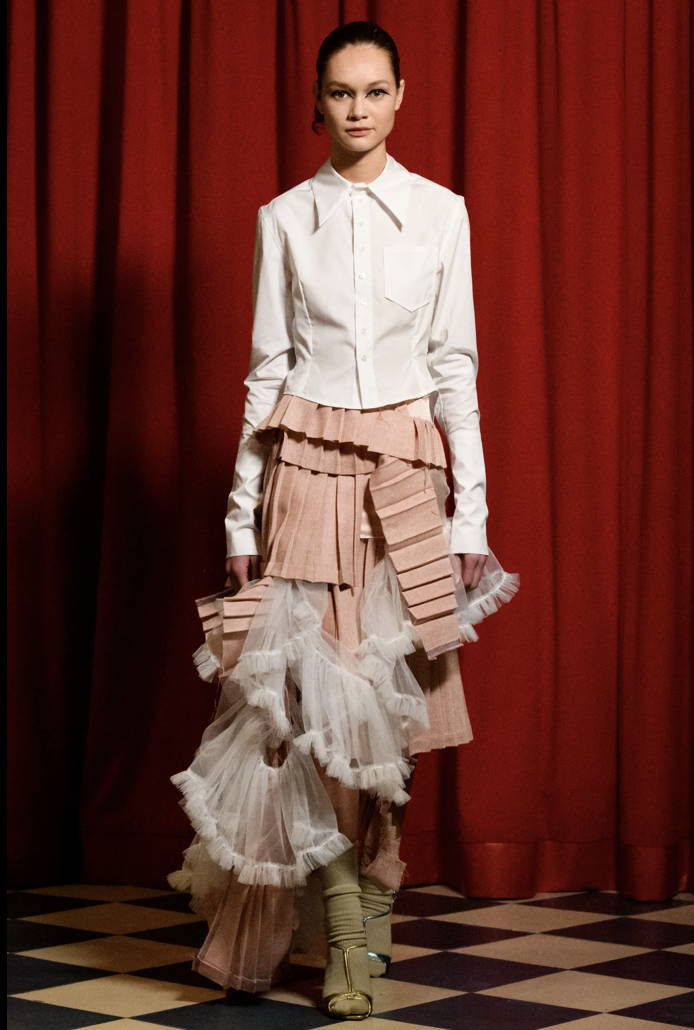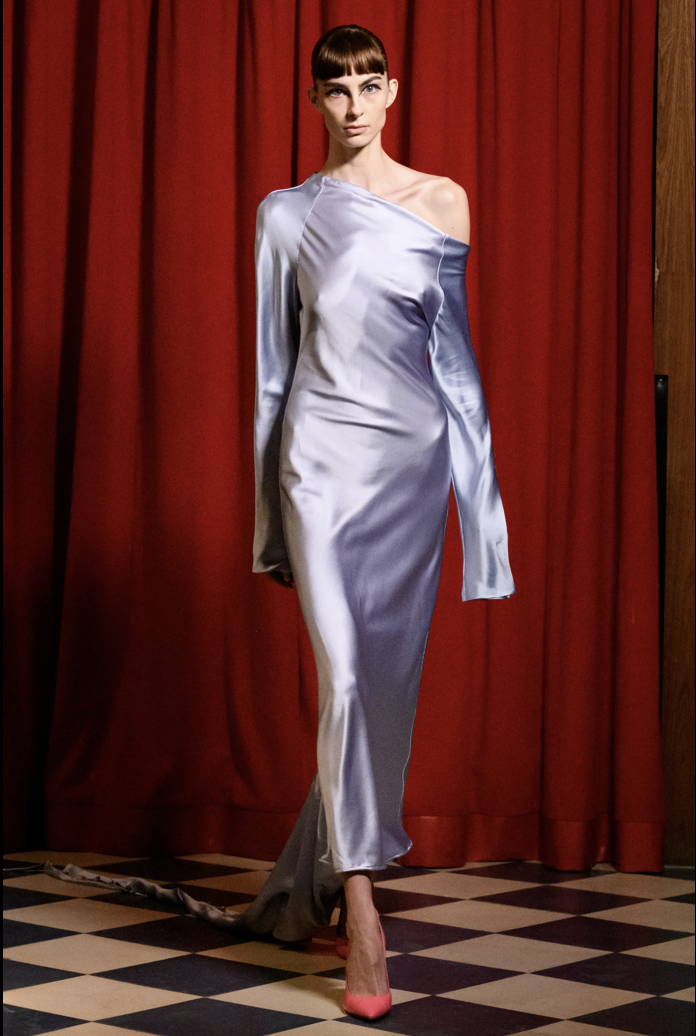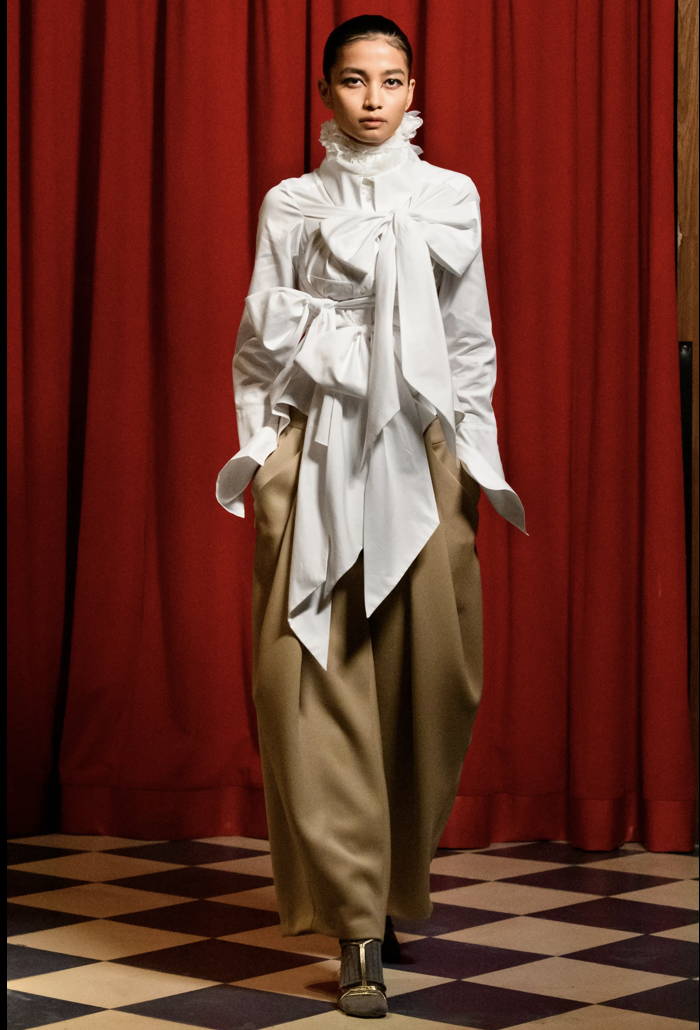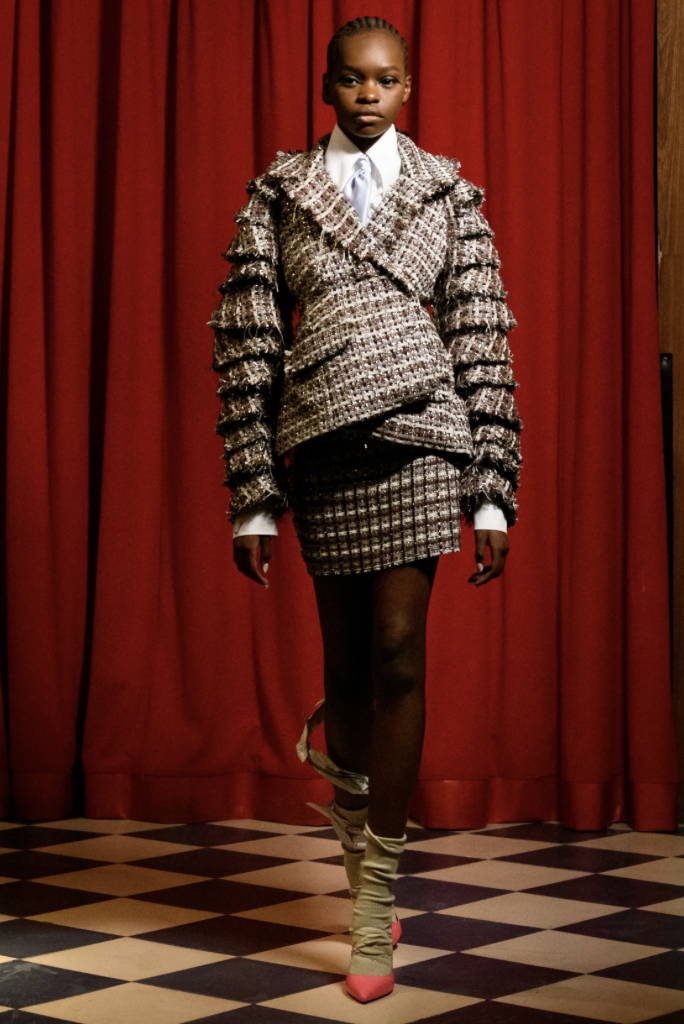 Images courtesy of Saint Sintra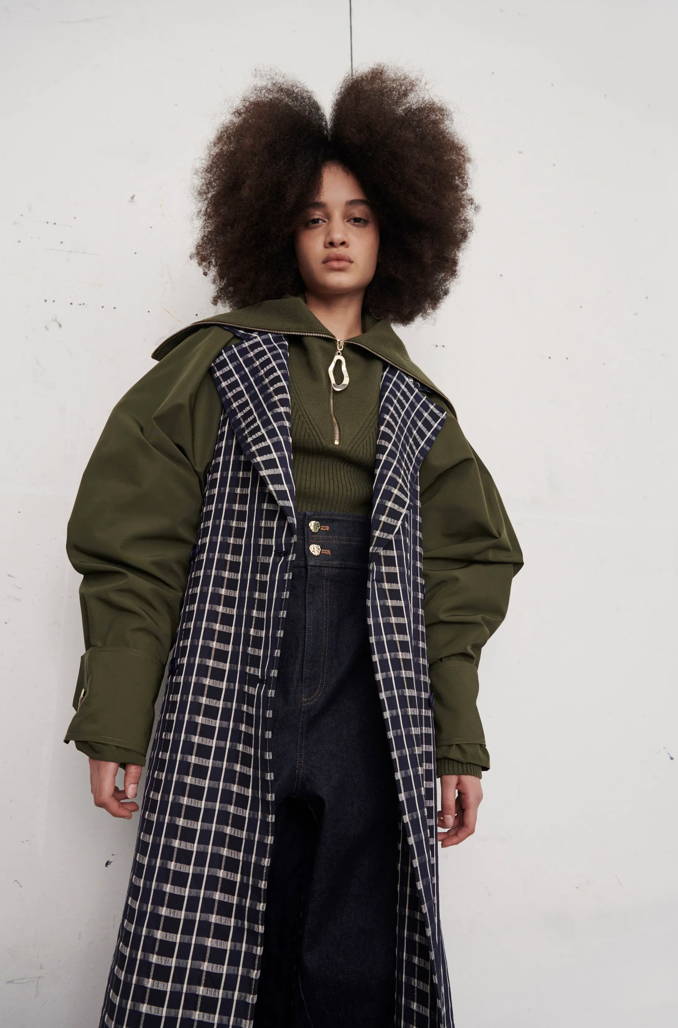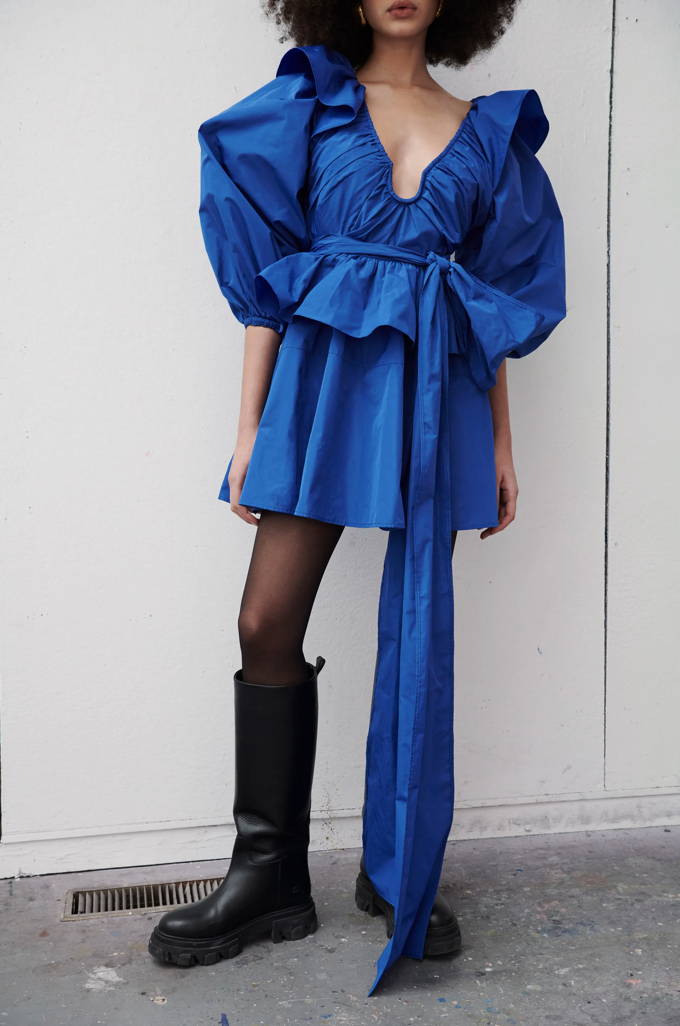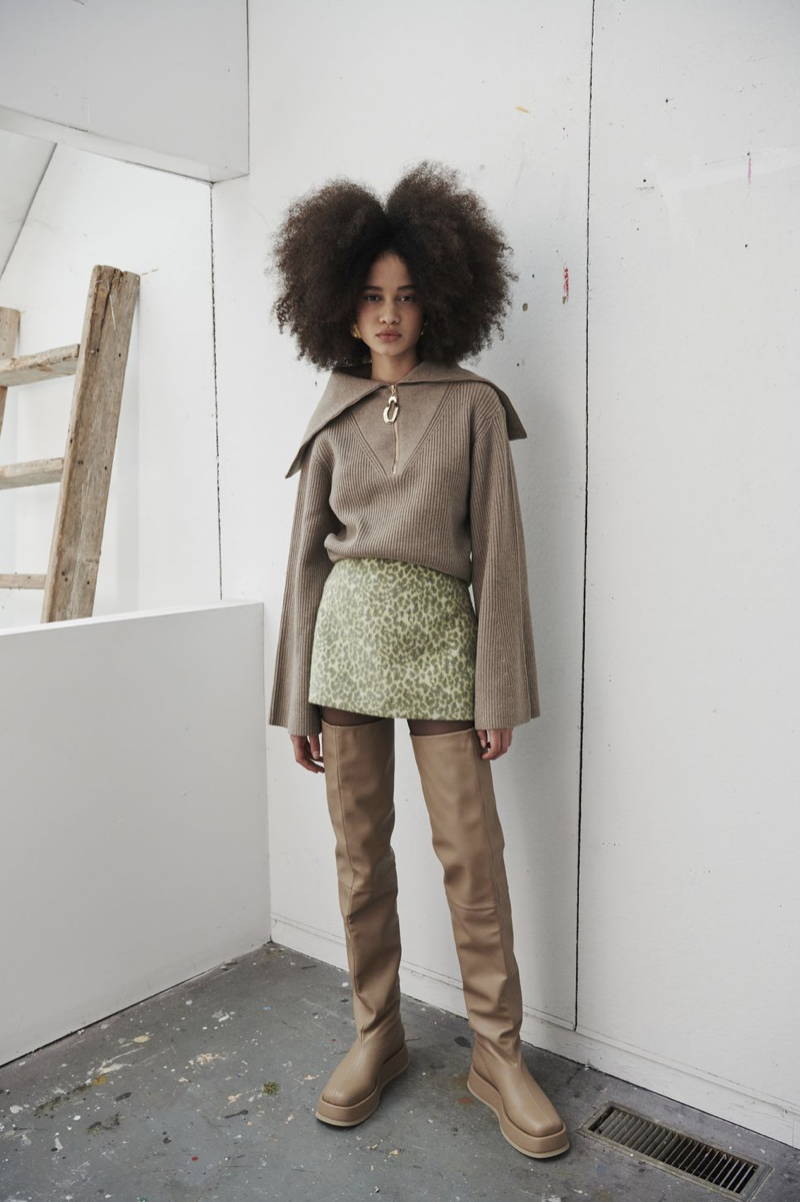 Images courtesy of Tanya Taylor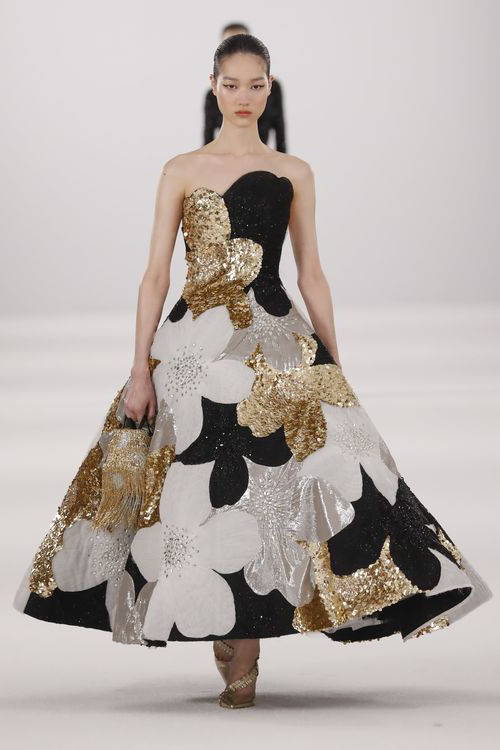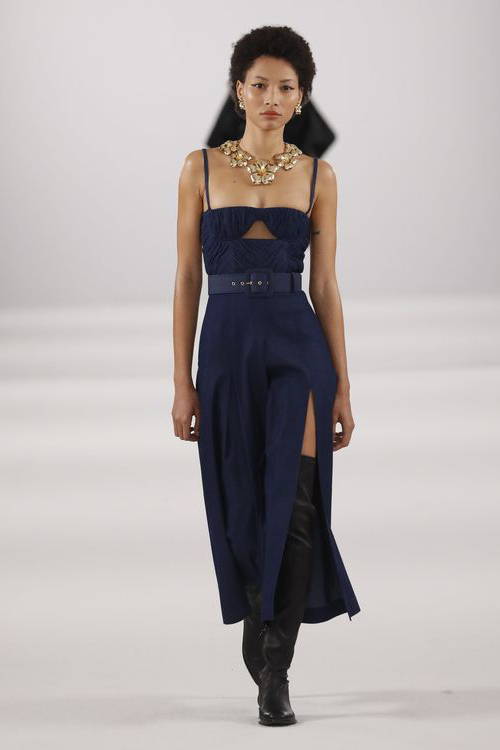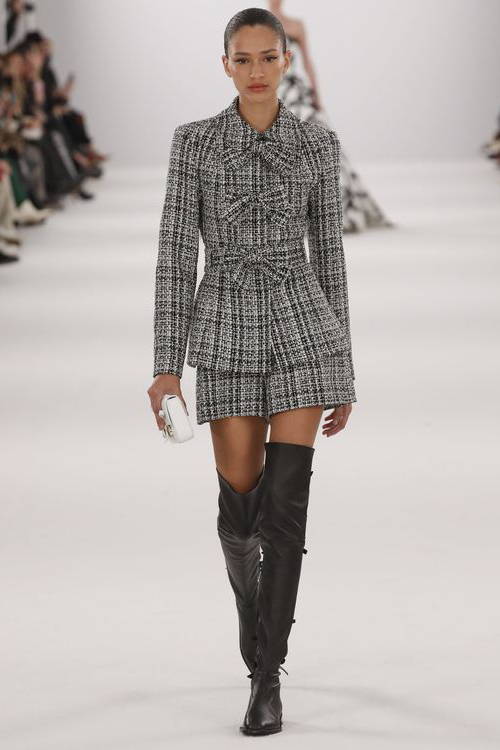 Images courtesy of Carolina Herrera

Priya is best known for her creative approach to sustainability in recycling deadstock materials and vintage clothing. Priya found that there was an irregularity in the availability or accessibility of deadstock fabrics and suitable vintage clothing. The first of its kind, Priya Ahluwai, in collaboration with Microsoft, has launched a platform called Circulate. Circulate basically crowd- sources clothing from the local community. At the moment, the website has a call- out for 6 types of garments or fabrics from denim to waterproof, nylon, fabrics. It's as easy as uploading your unwanted garment to their site, they approve it and send you a courier sticker and somewhere down the line your unwanted garment has turned into a work of art. Bollywood to Nollywood is Priya's first collection where she has incorporated womenswear.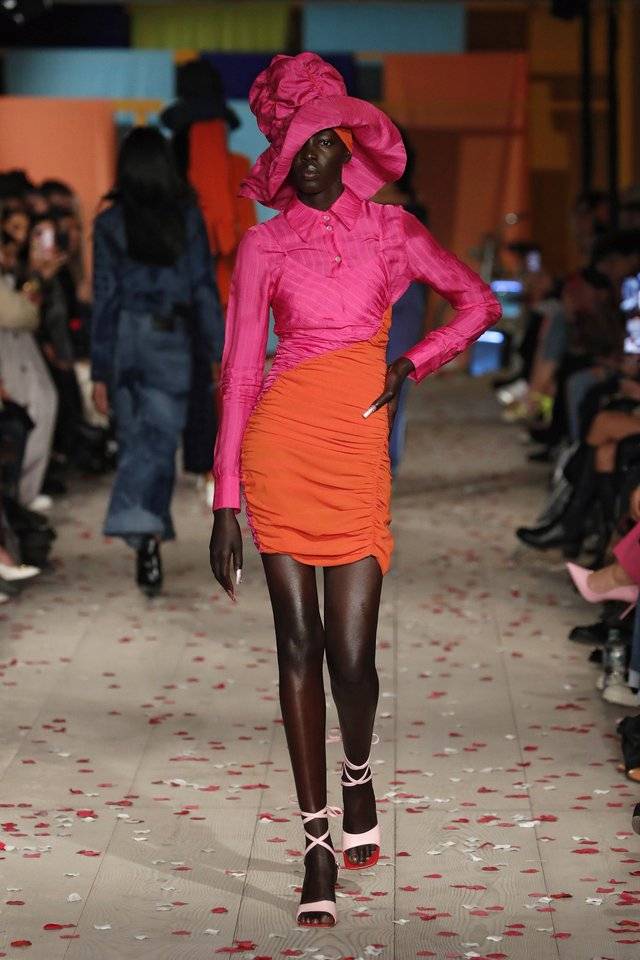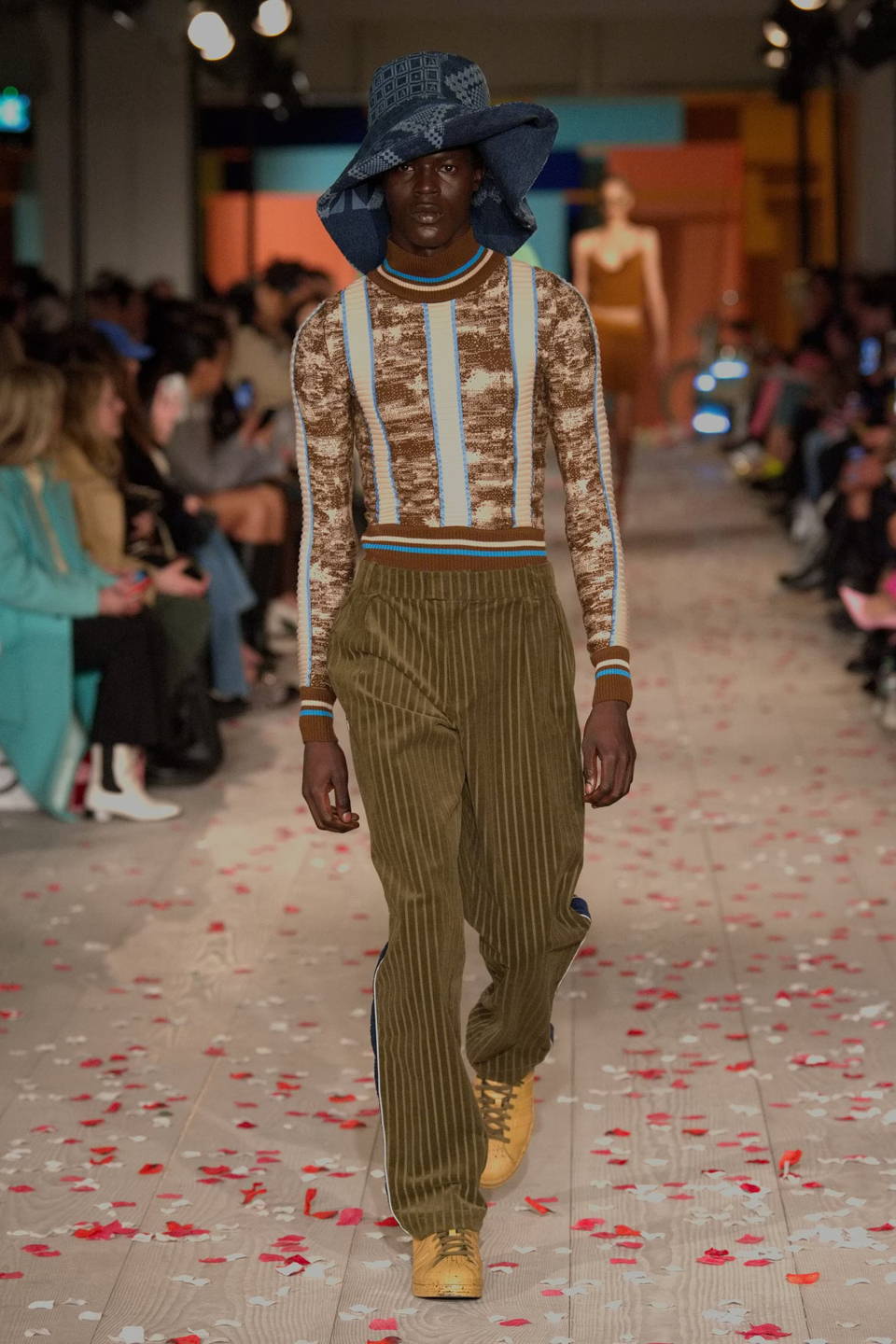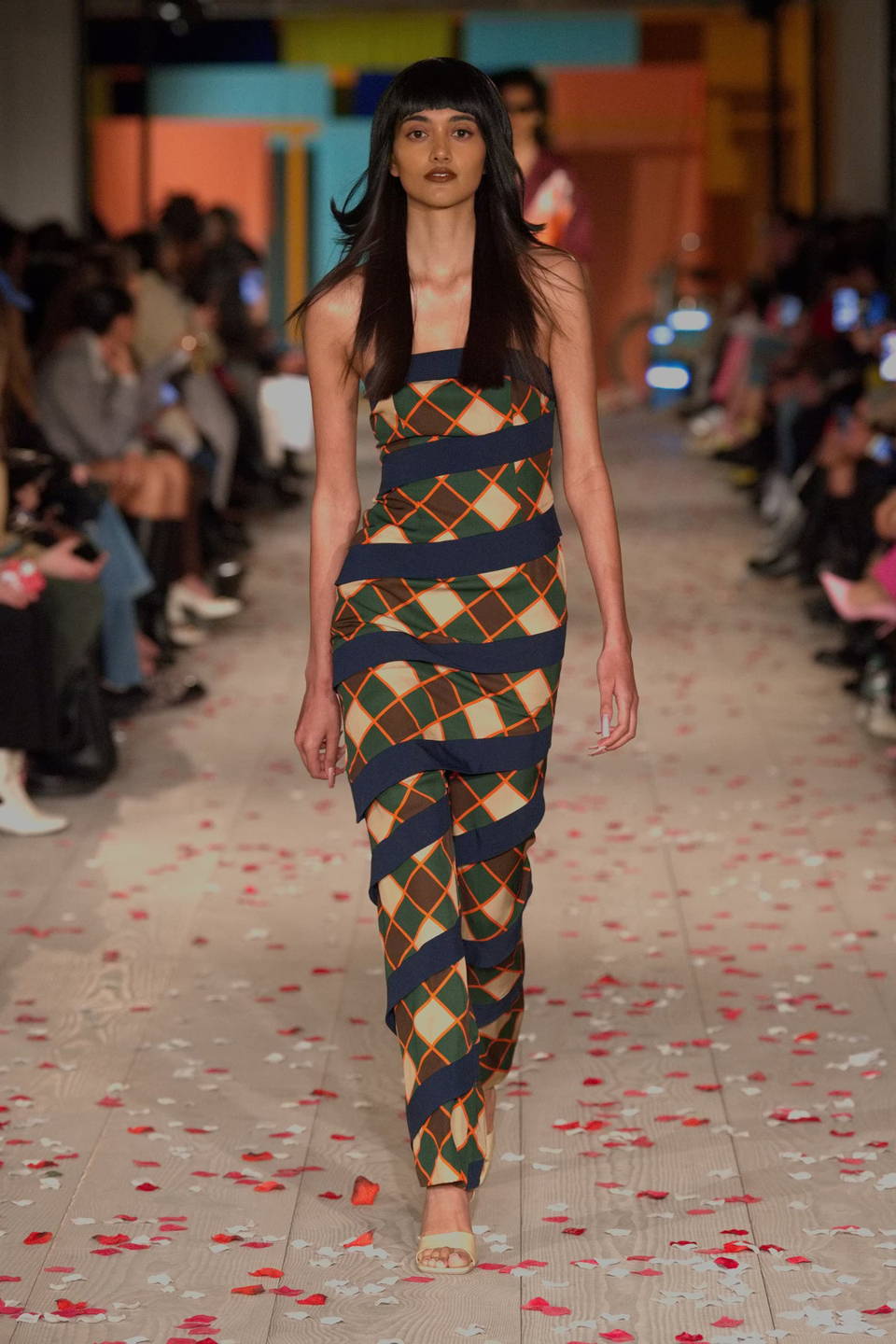 Images courtesy of Priya Ahluwalai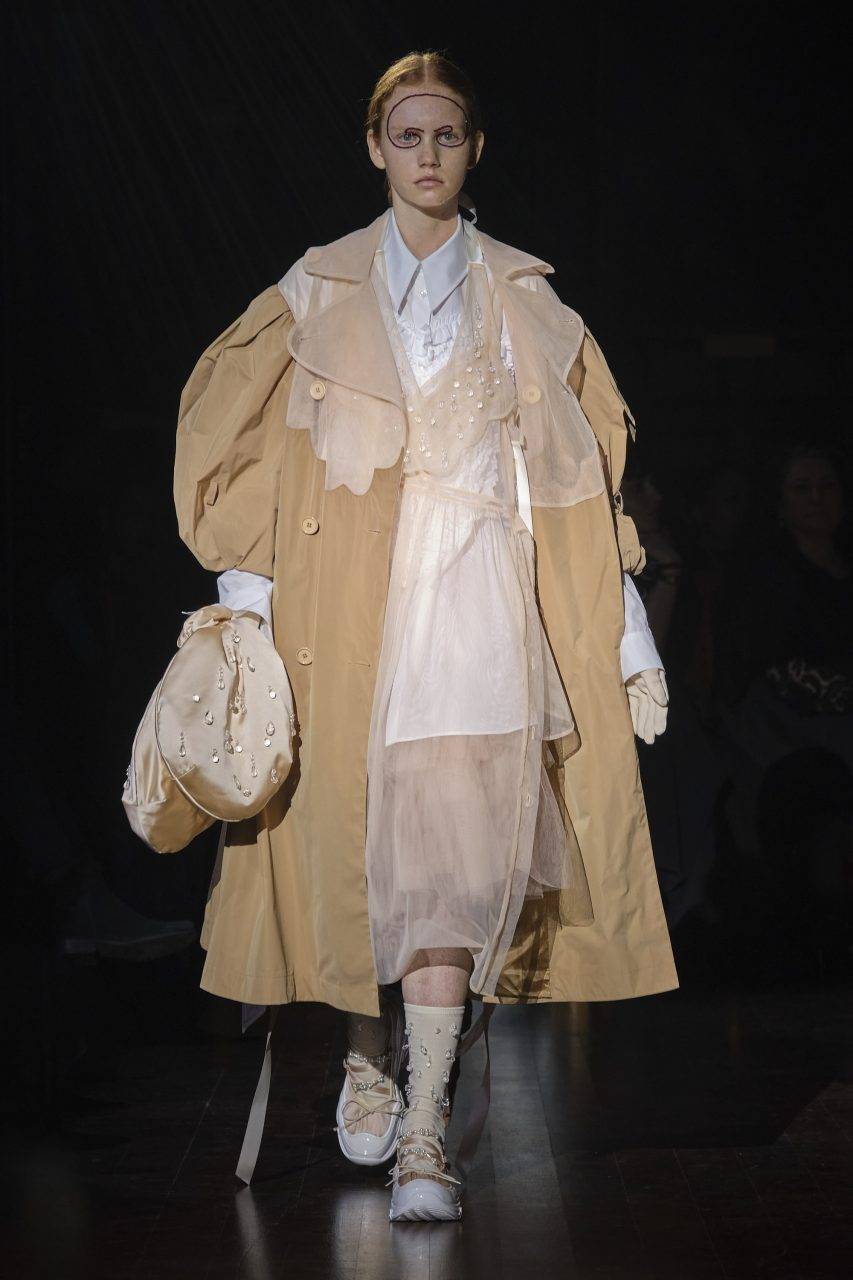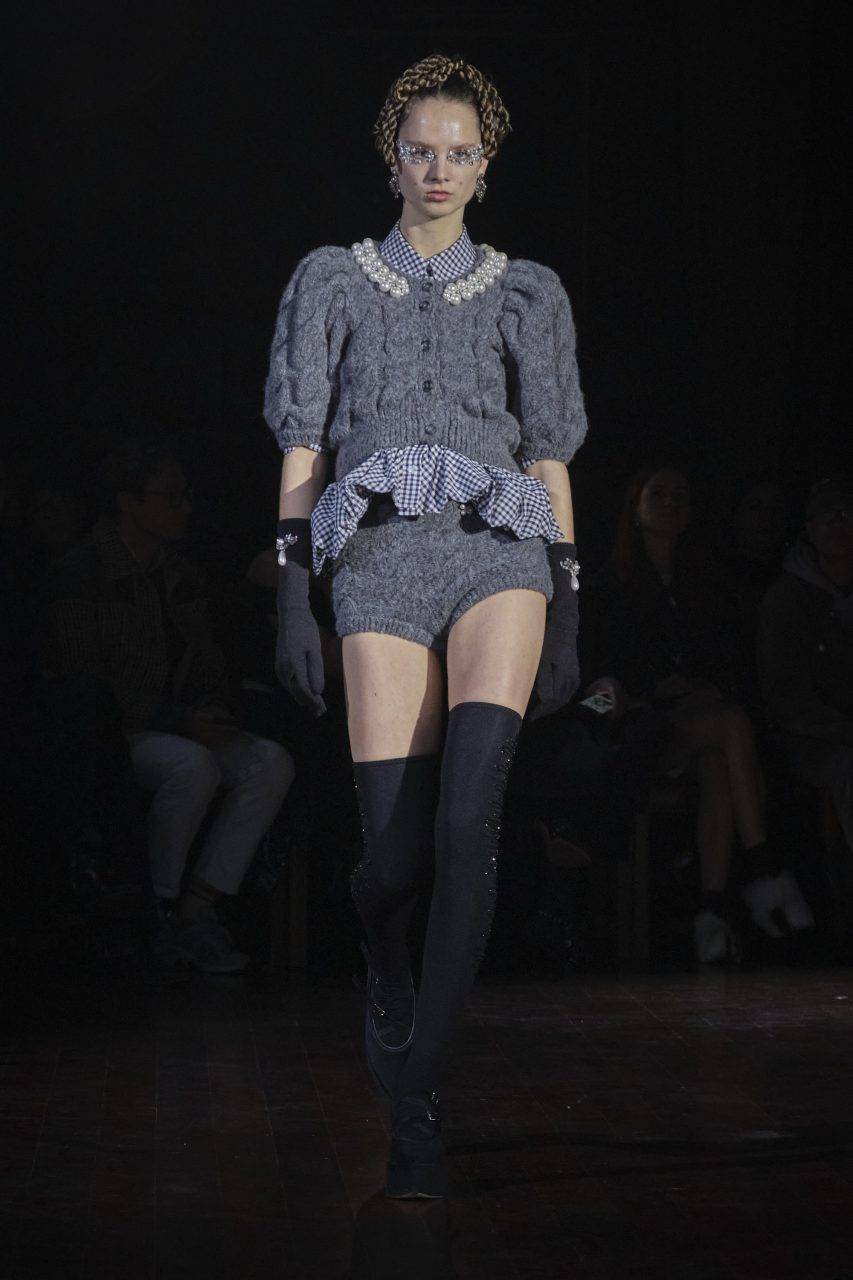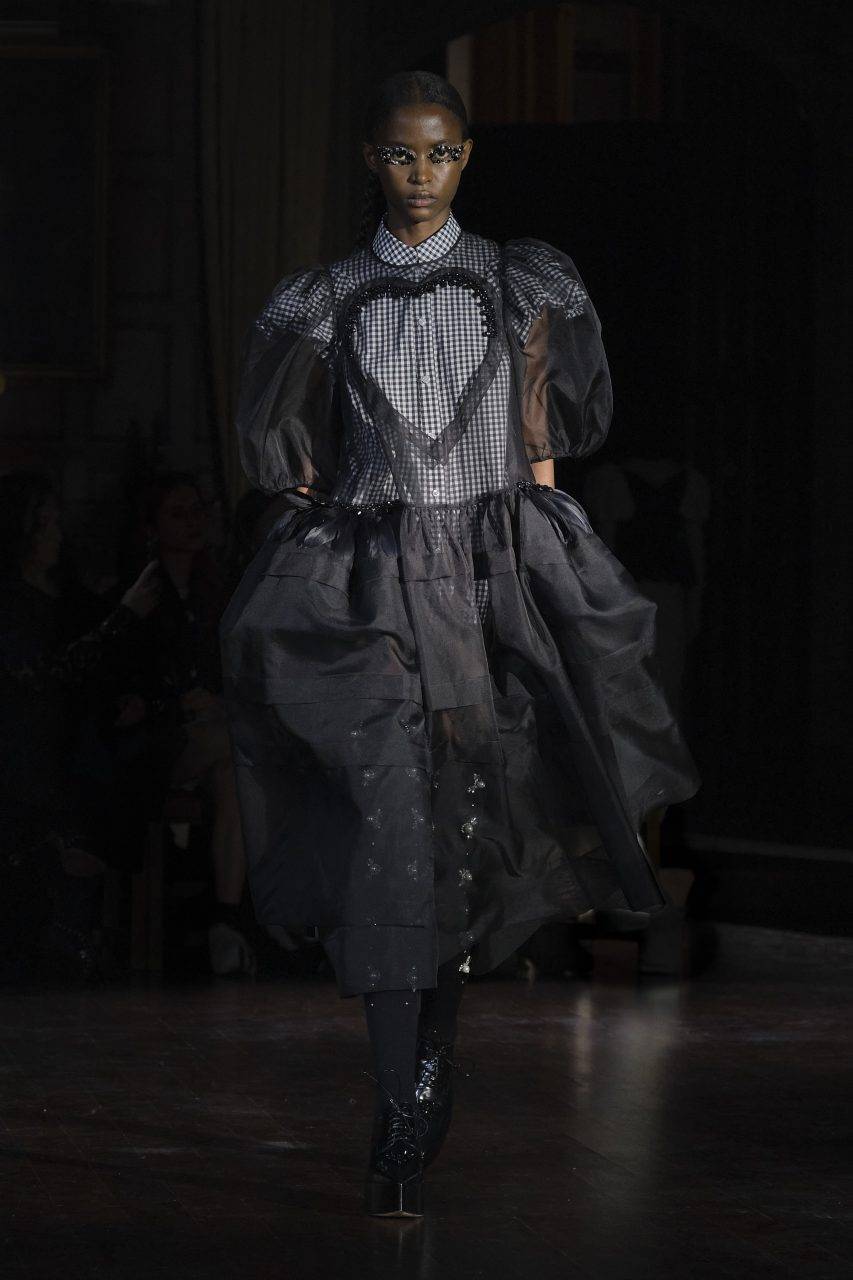 Images courtesy of Simone Rocha

Roksanda collaborated with Fila with their first in-person show since 2020. Vibrant colors, draping and soft tailoring and oversized silhouettes were the name of the game. Large pillow-like outerwear could be seen floating down the runway paired with athleisure type bottoms and bags.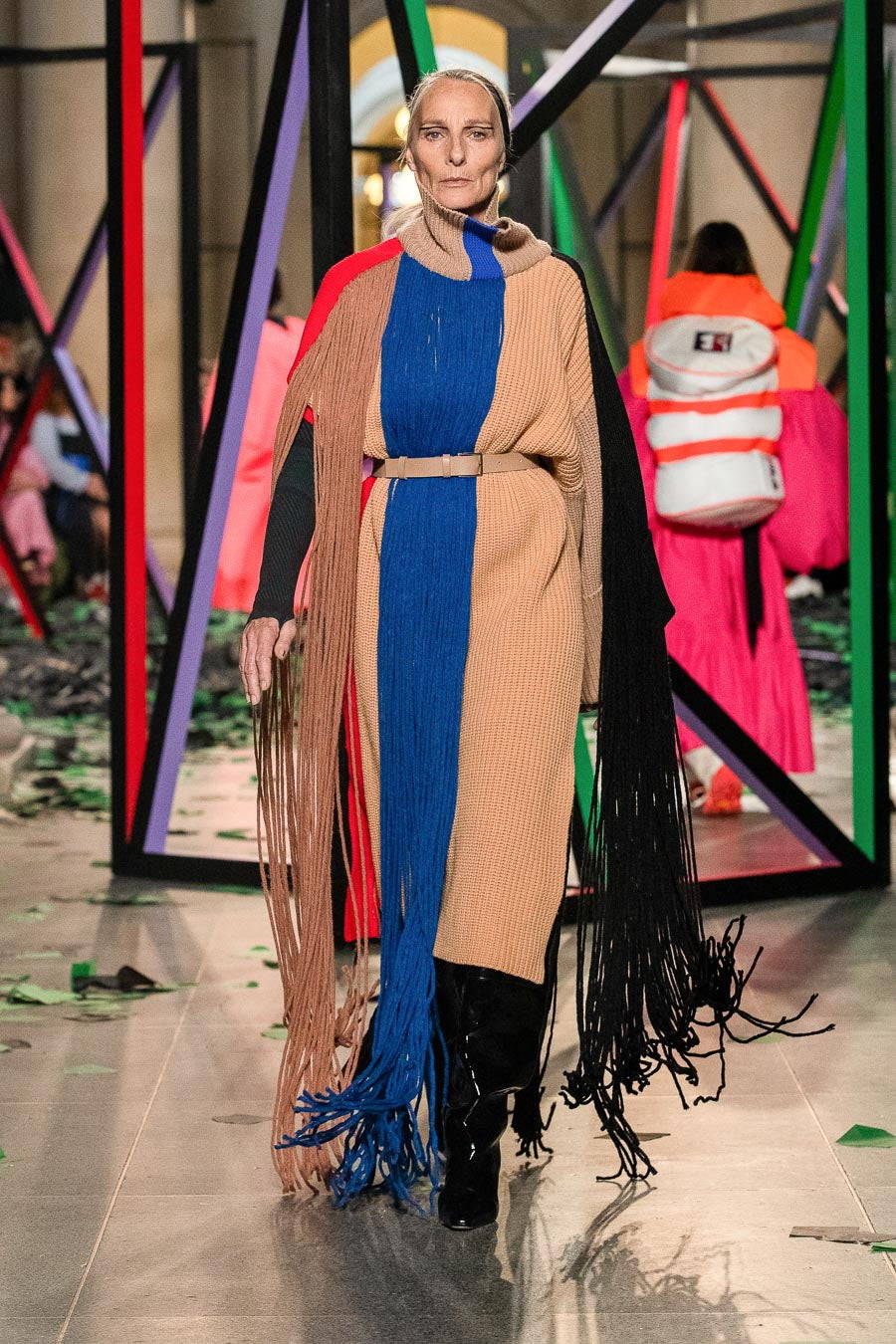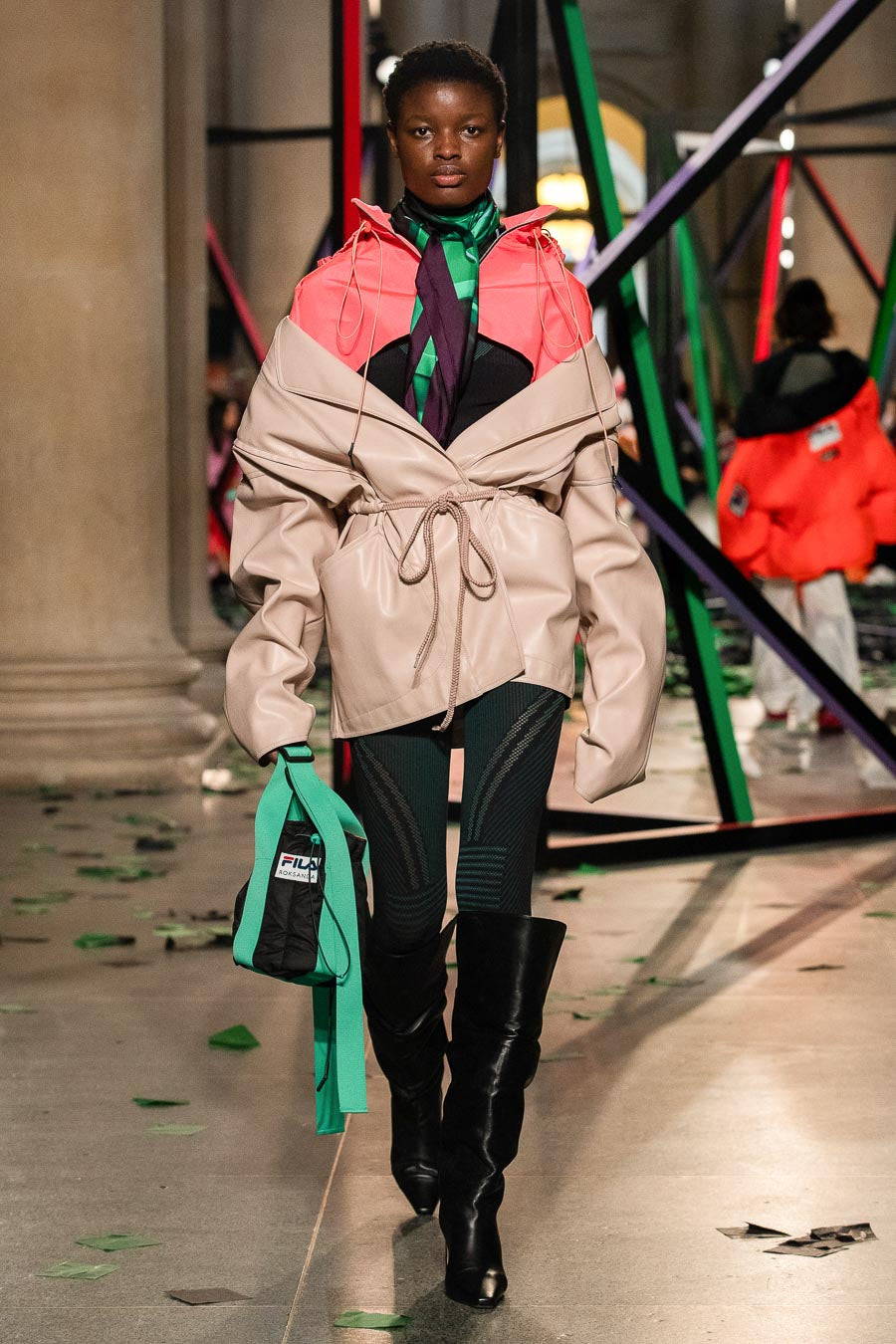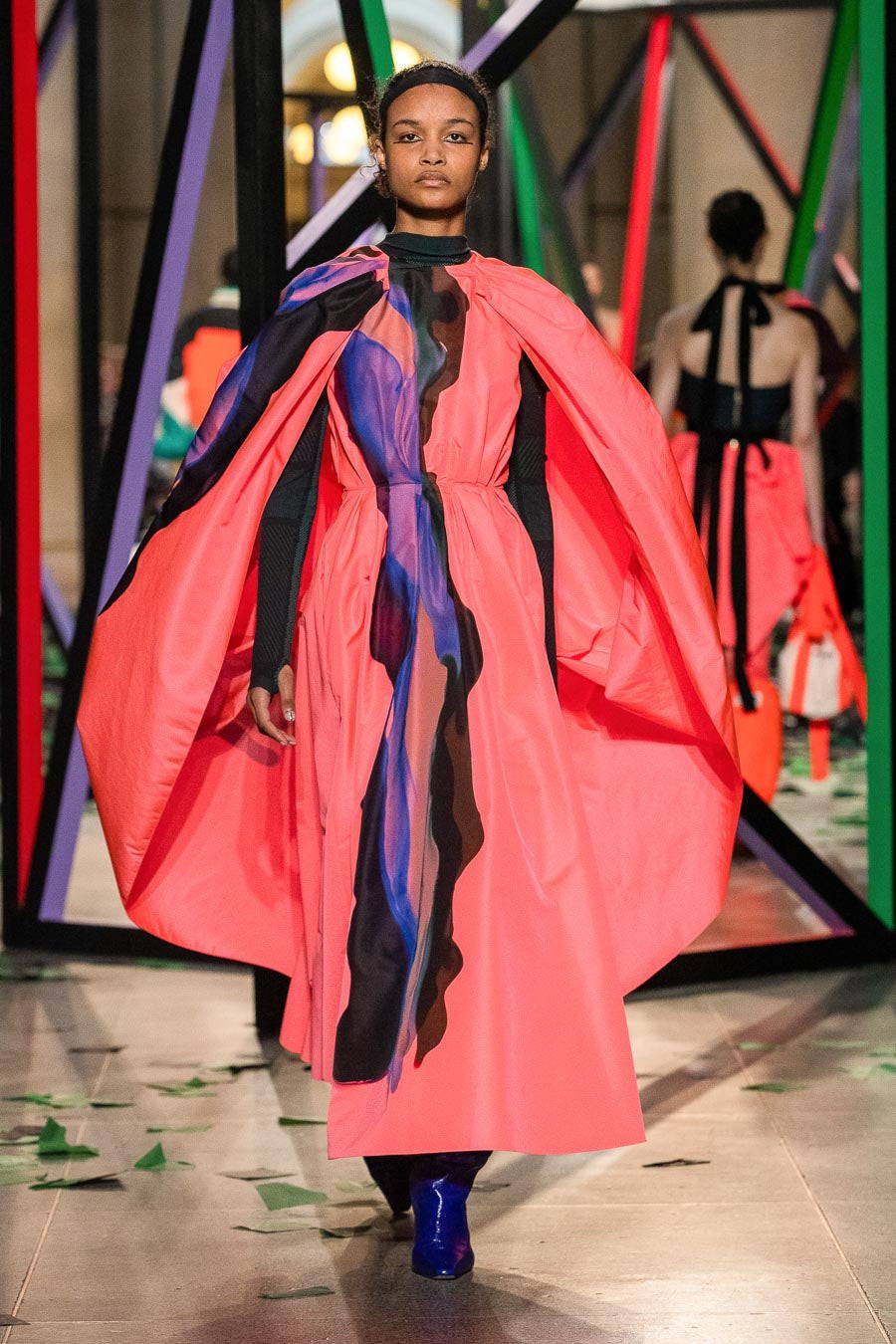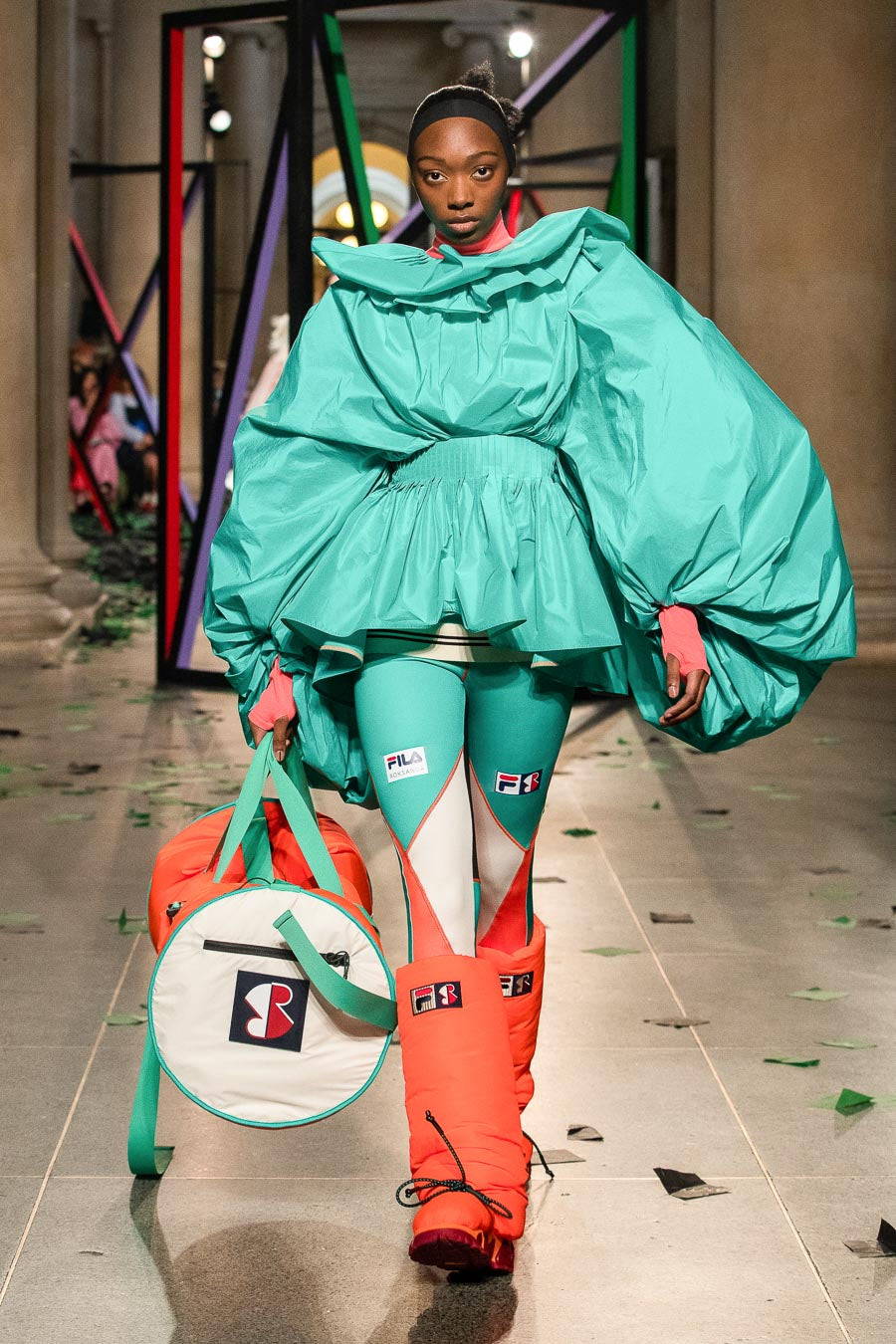 Images courtesy of Roksanda

Milan Fashion Week Fall Winter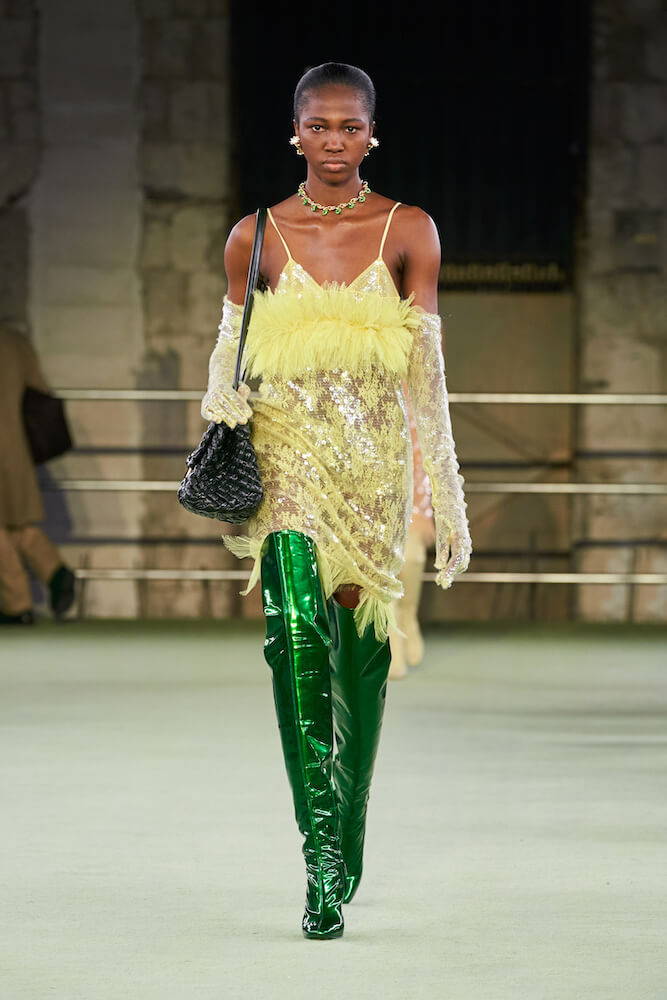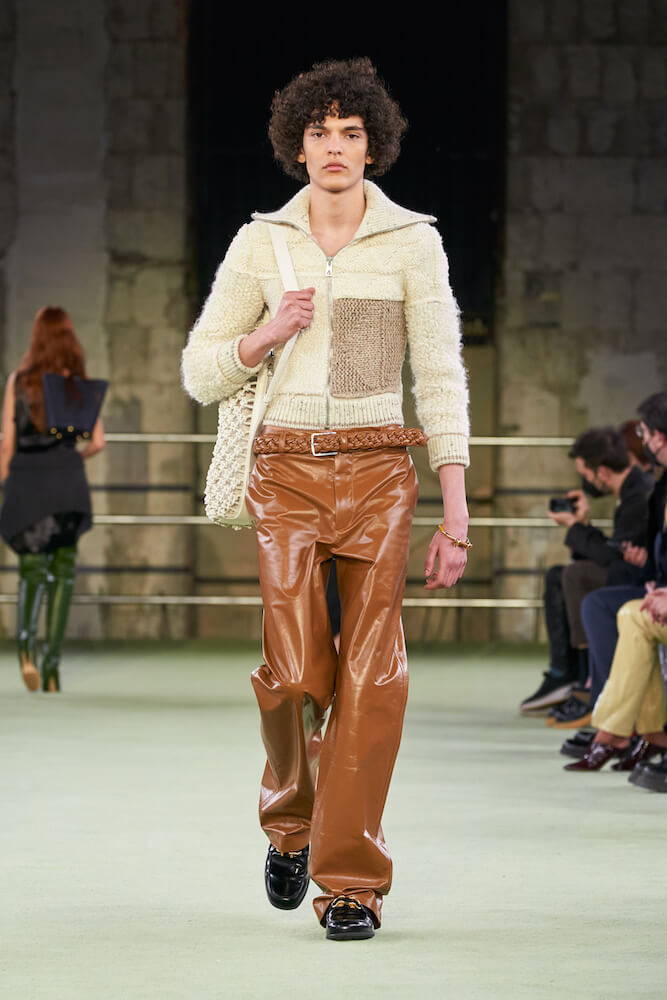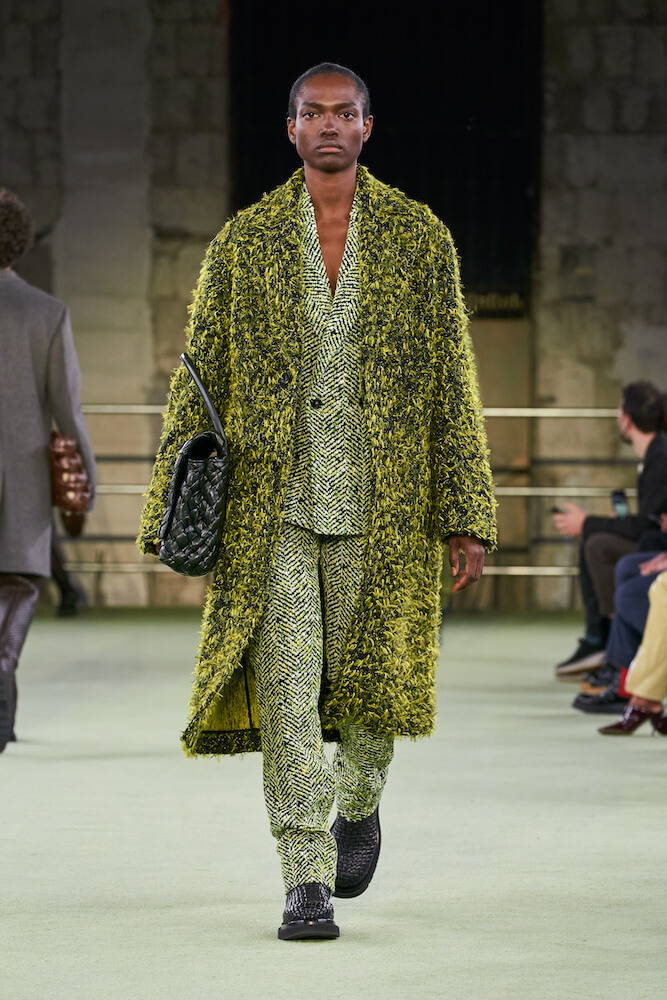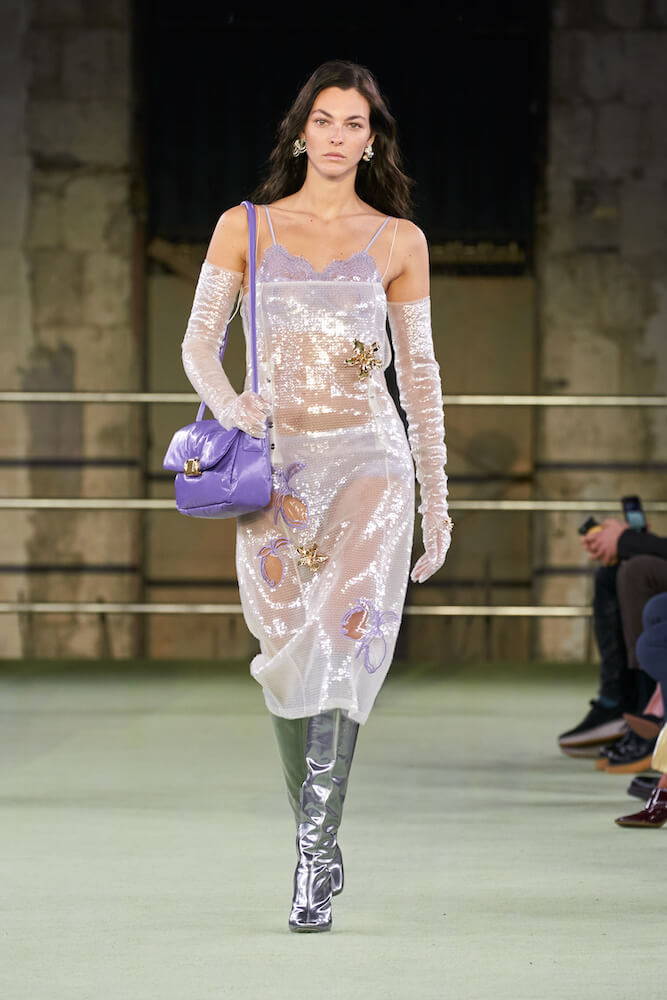 Images courtesy of Bottega Venetta

Sunnei gives us a glimpse of what life will soon return to. With the catwalk set on the street, casual items mixed with items like duster coats, blazers and gumboots make casual-chic a lust-worthy approach to dressing in 2022.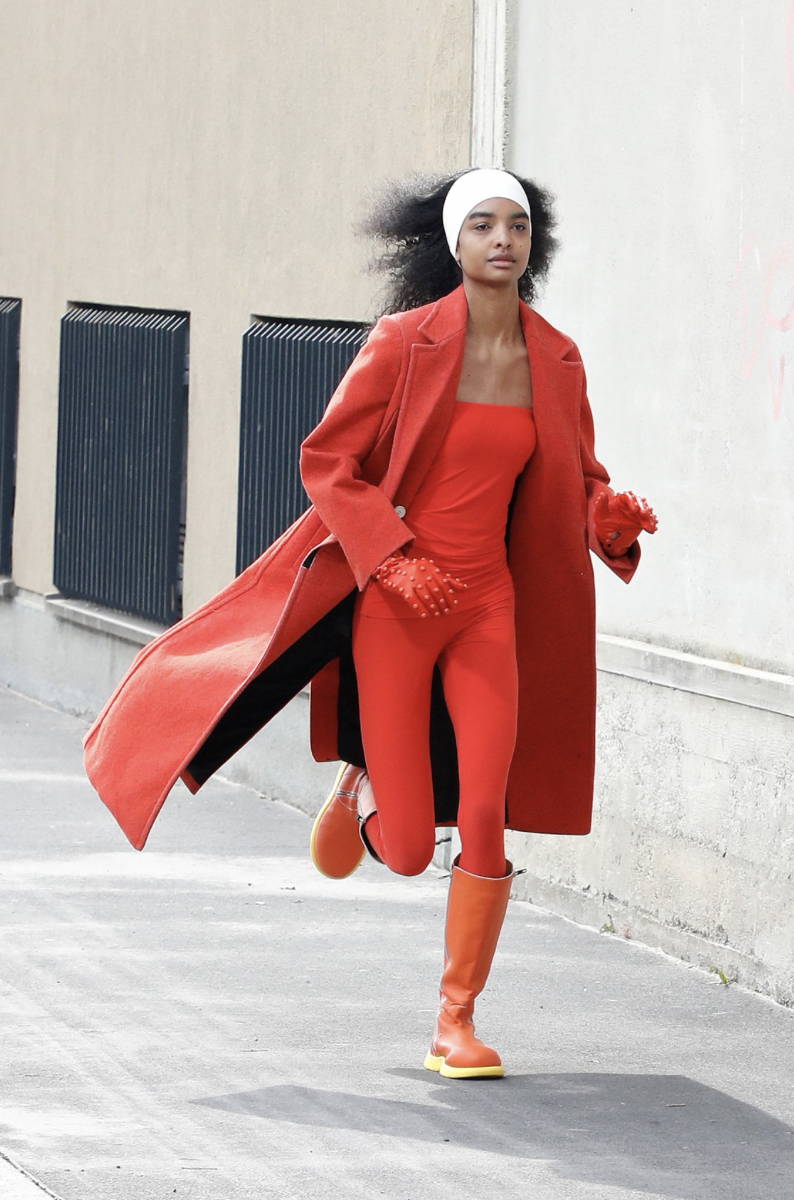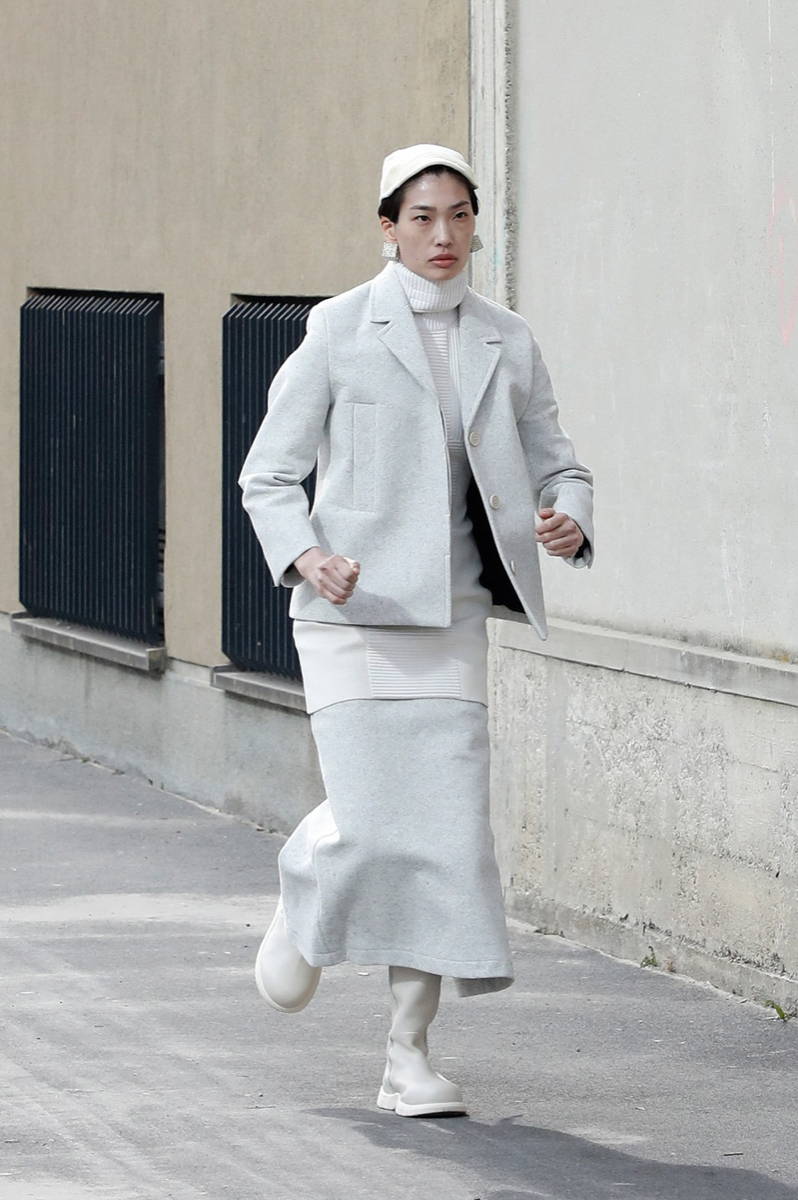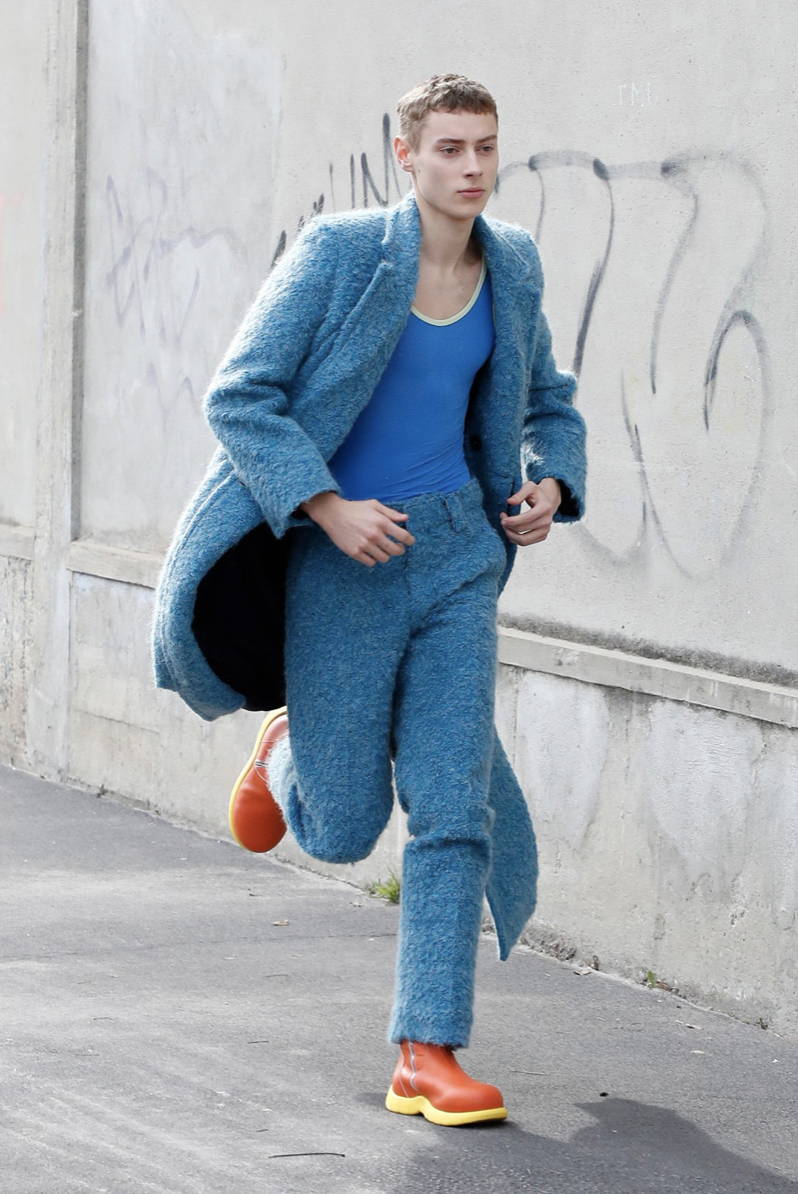 Images courtesy of Sunnei

AW22 saw Balenciaga's debut of their first ever mushroom leather coat. Mushroom leather is not exclusive to Balenciaga, but was especially formulated for them using mushroom stems. The show was largely focussed on portraying the plight of refugees with a large percentage of models walking down the catwalk with bin bags 'containing their only belongings'.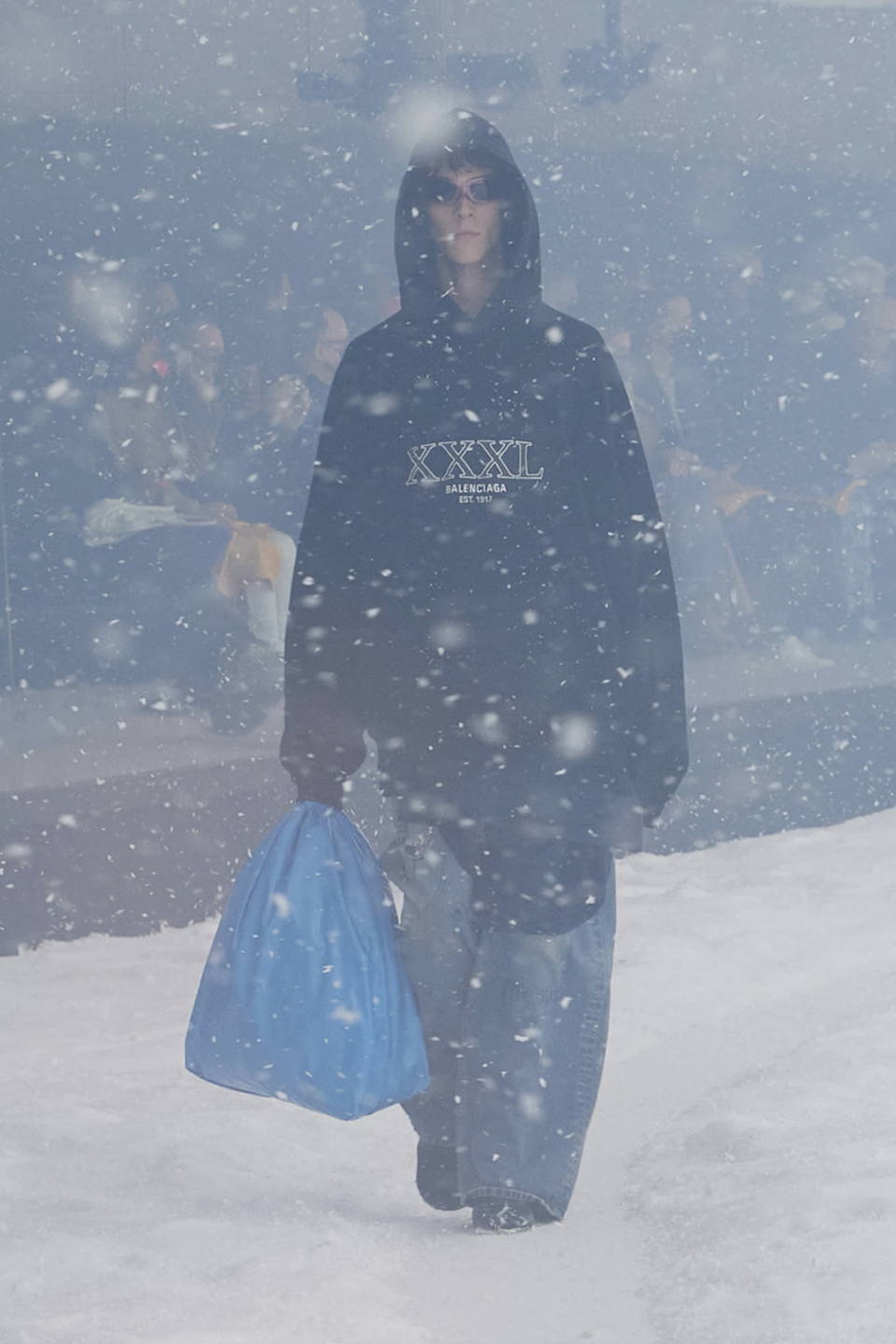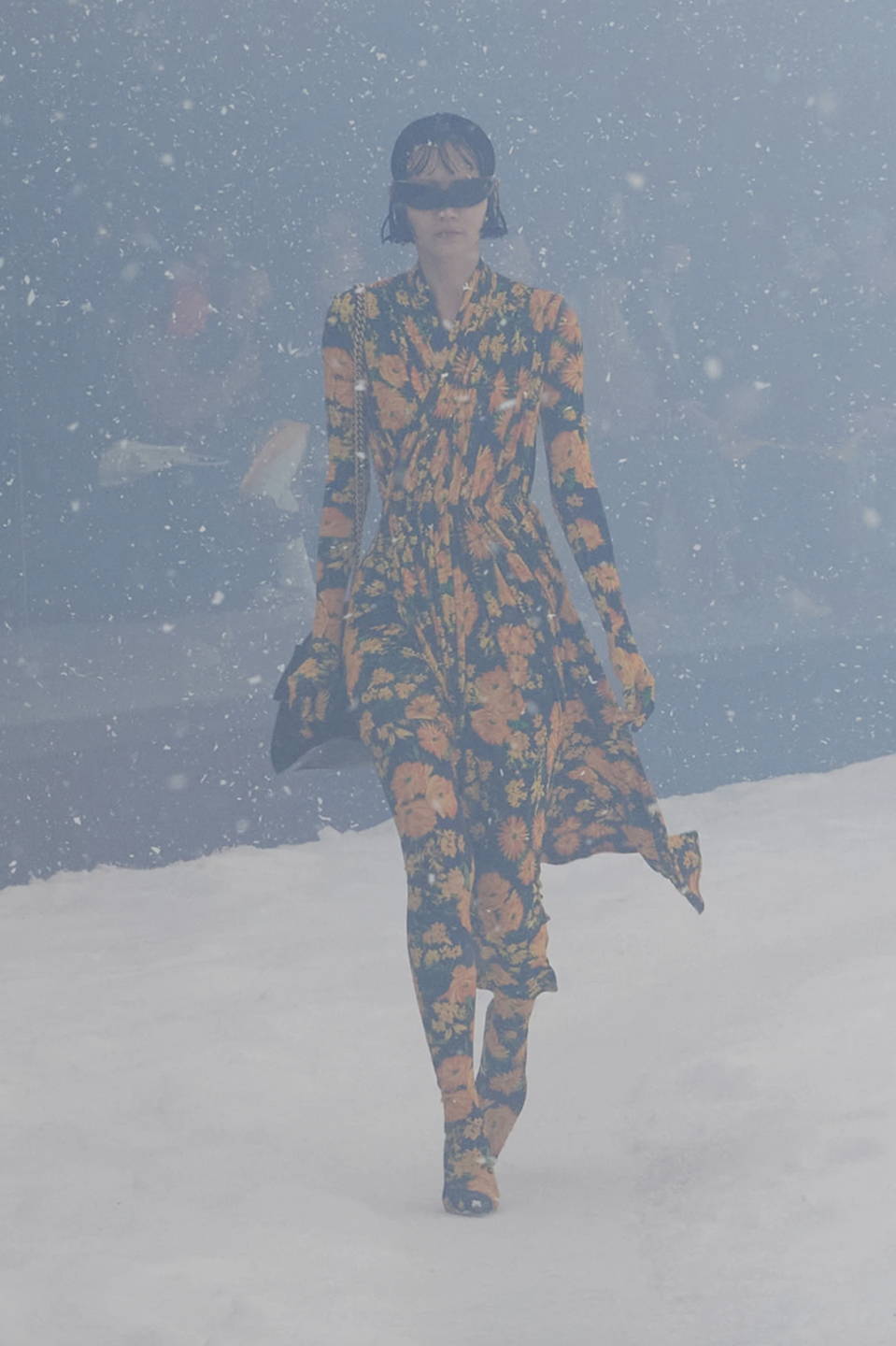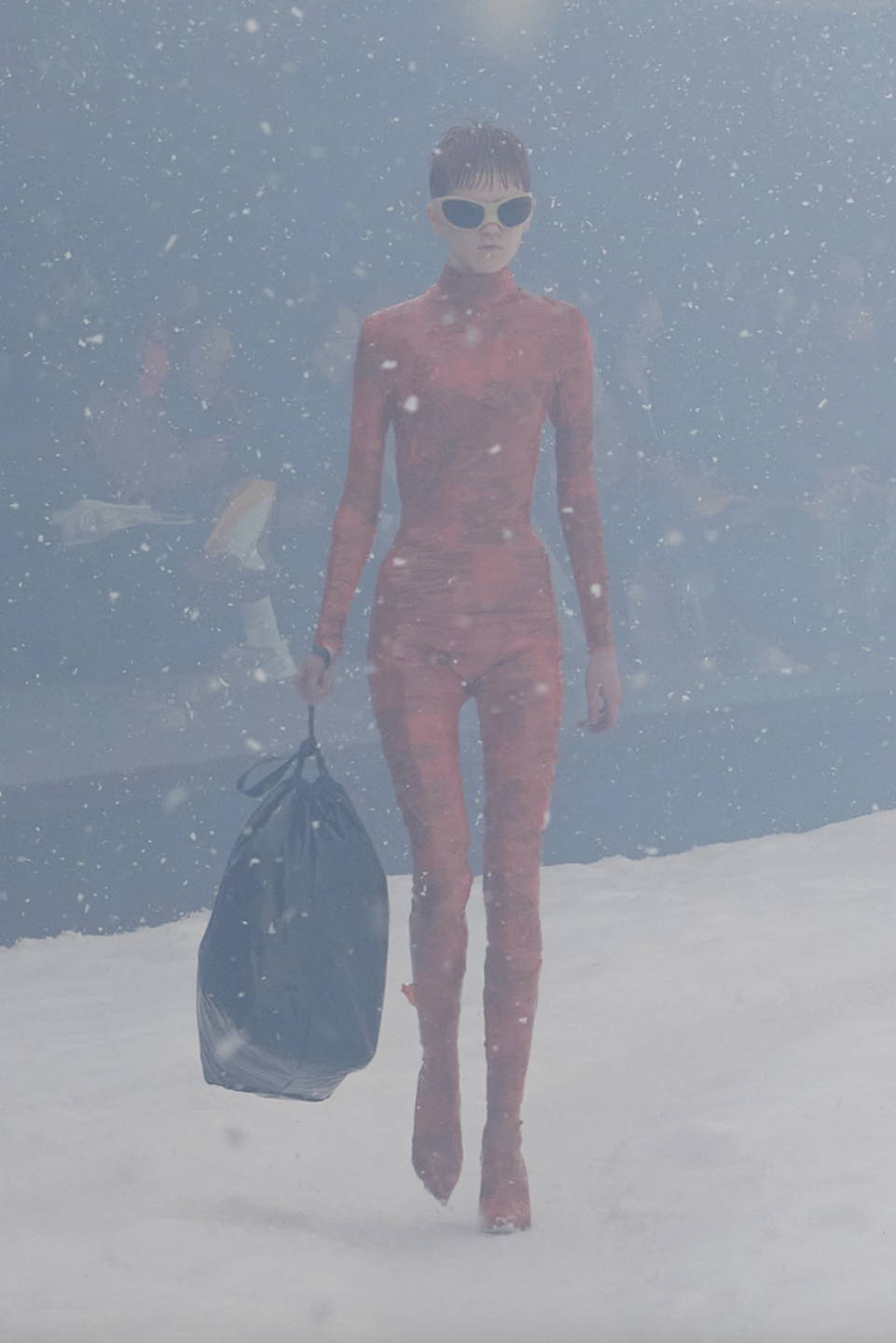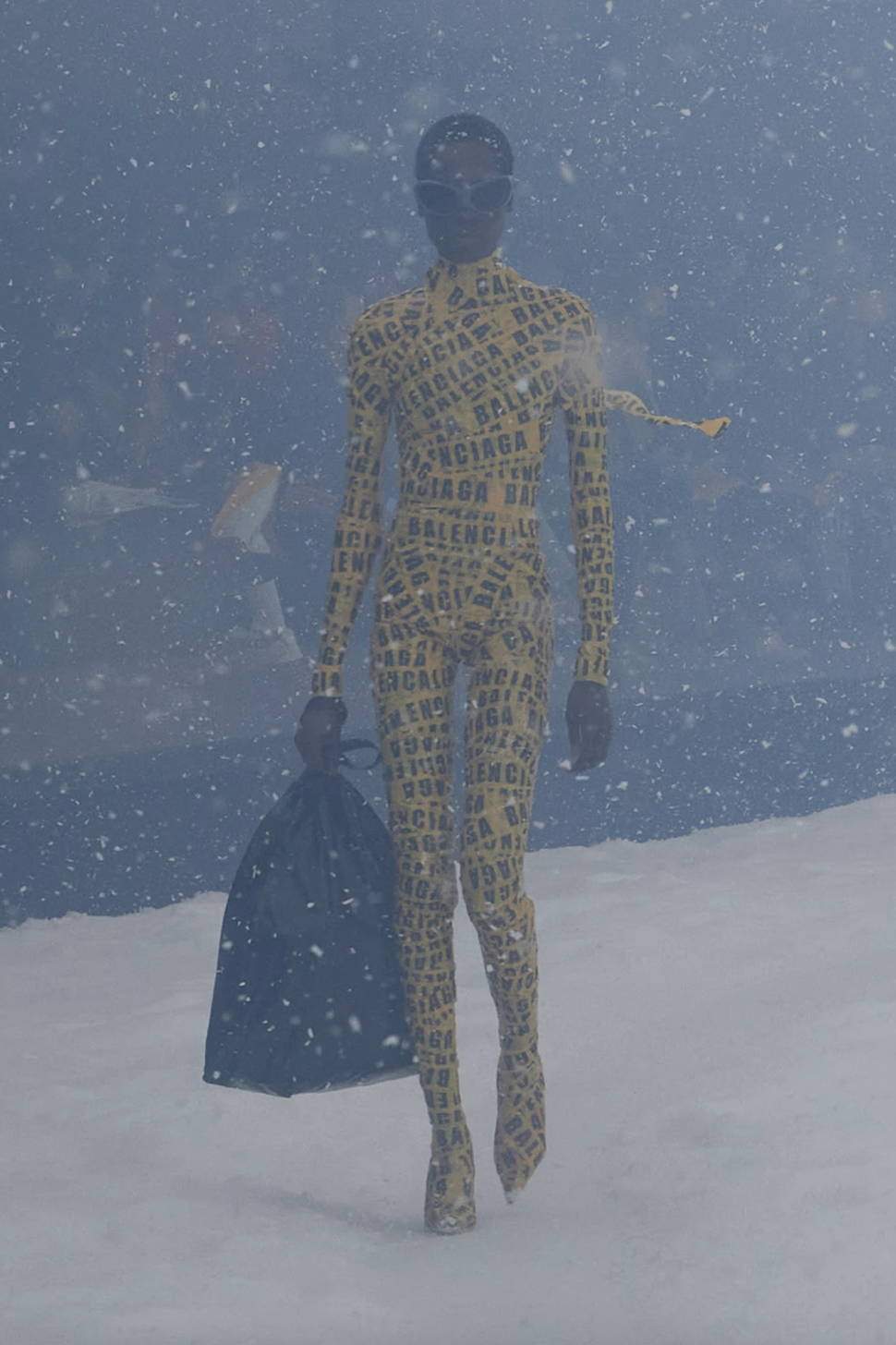 Images courtesy of Balenciaga

Stella Mccartney is one of the few luxury brands that refuses to use animal leather and fur. Instead, she has opted for alternatives like mushroom leather and Nappa leather that is made from polyester and polyurethane coated with vegetable oil instead of petroleum oils. This year marks the year of the grape. Models walked down the runway clutching bags that were made from 'leather' either derived from grape waste obtained from Italian wineries or mushroom leather.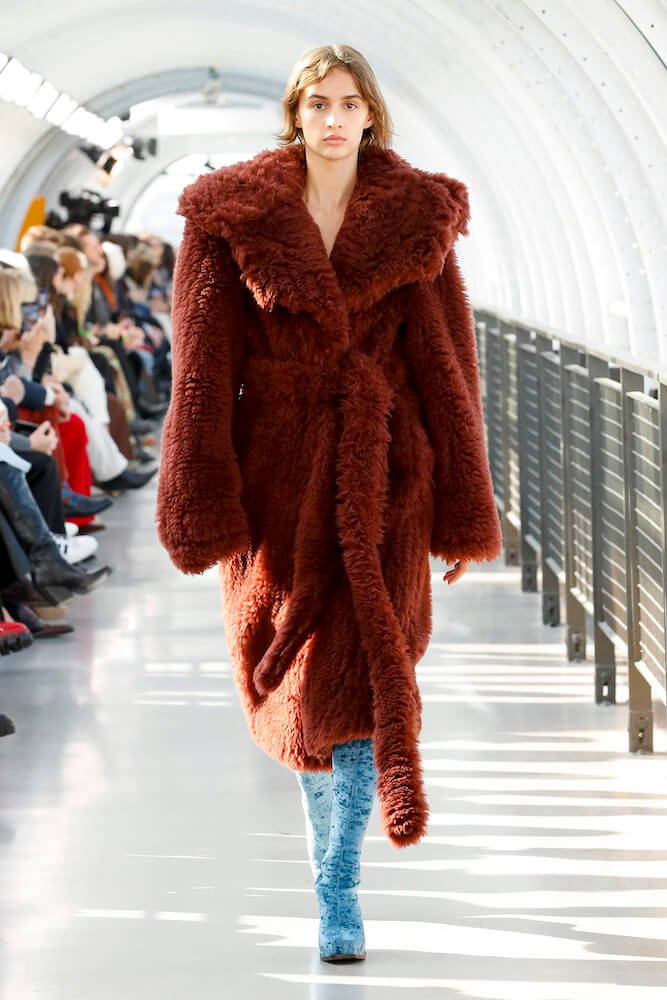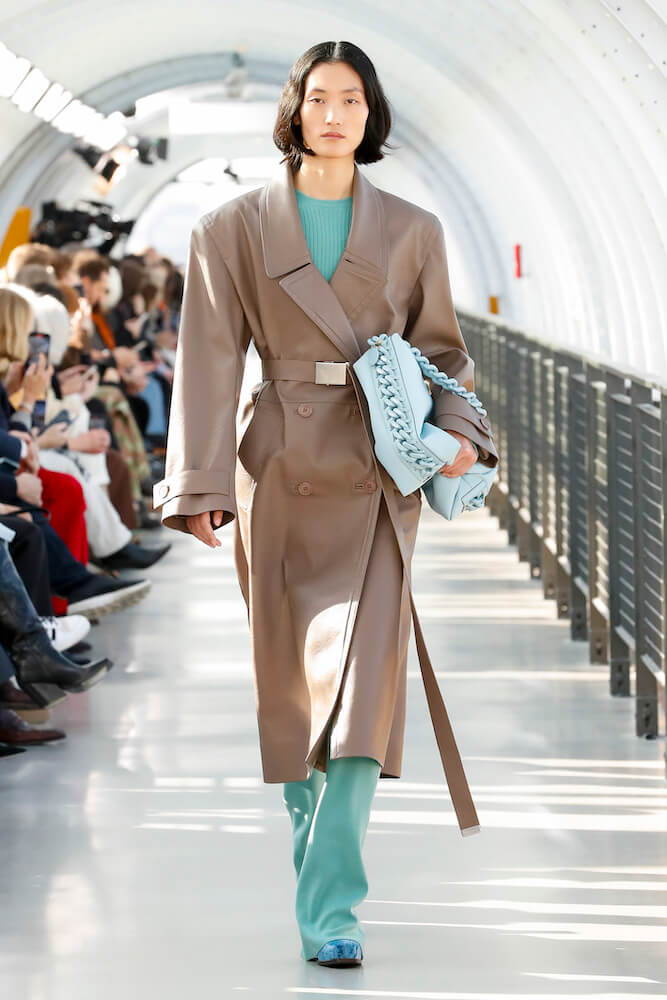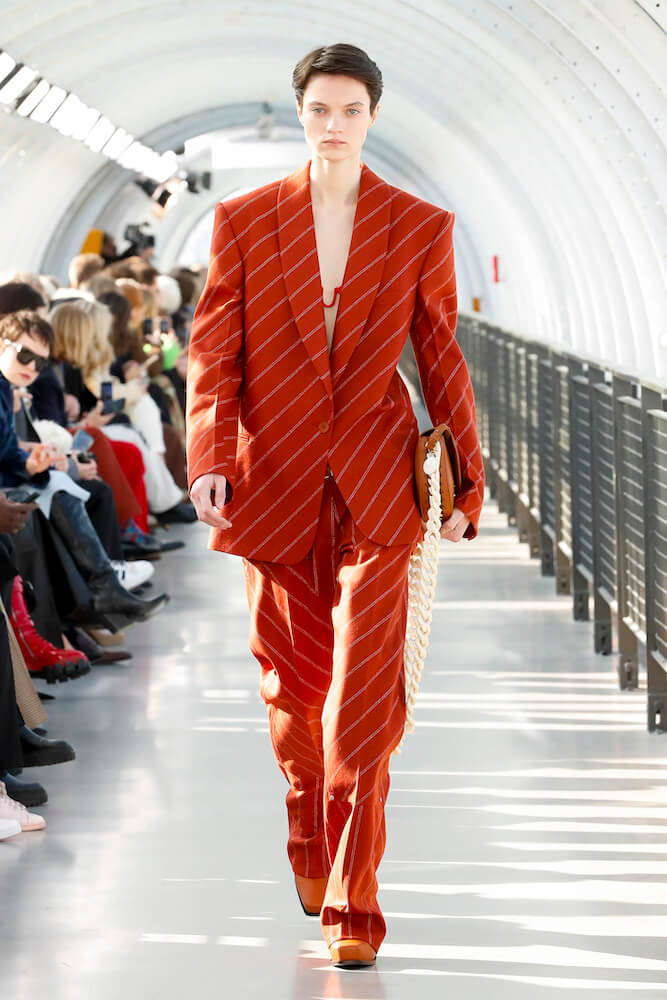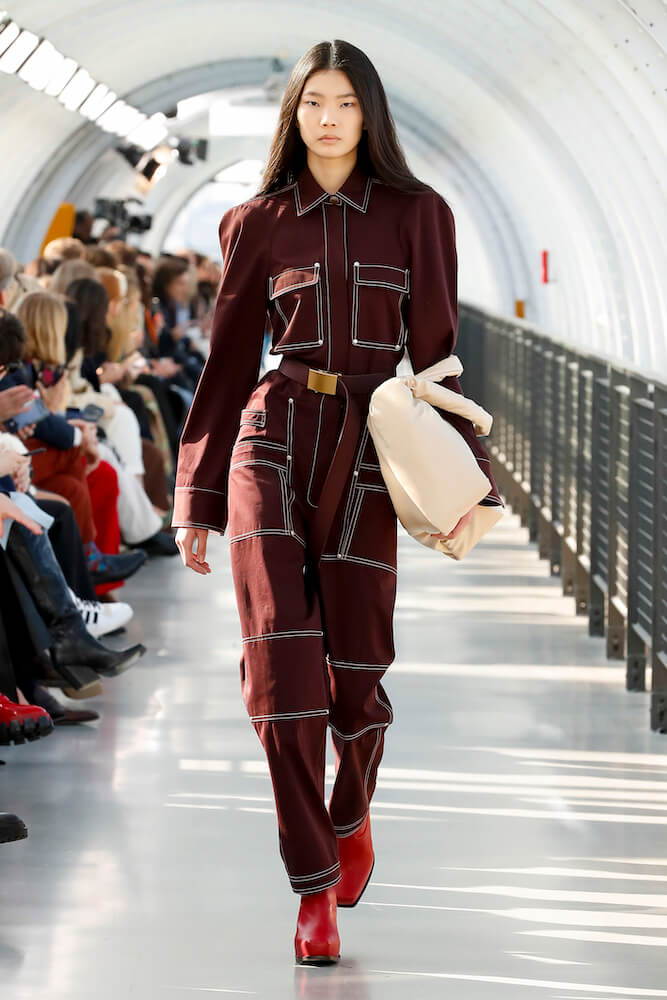 Images courtesy of Stella Mccartney


Sign up to our newsletter
Stay up to date with the latest in sustainable luxury for the home, your style and your beauty regime.