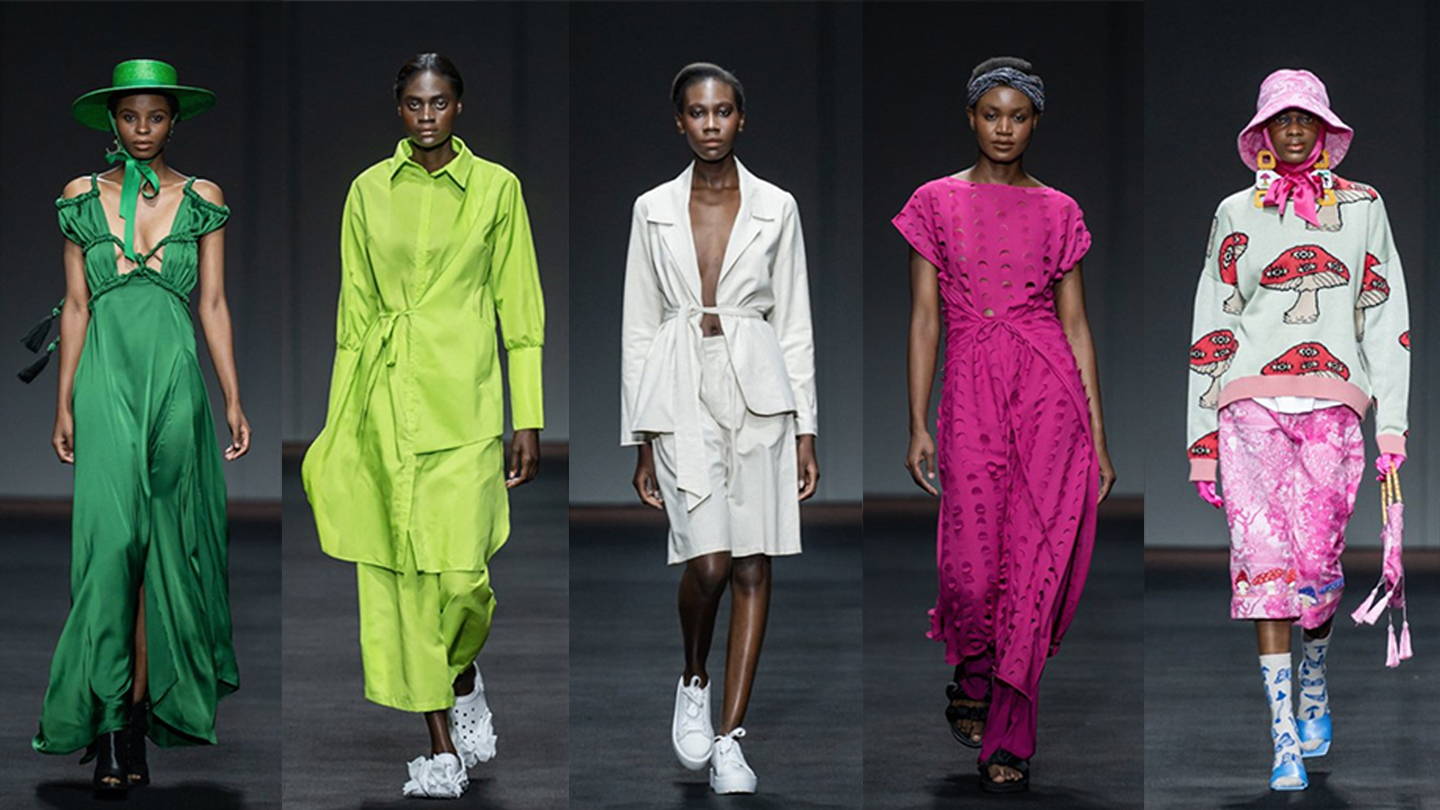 SS22 Fashion Week Roundup
And the designers you'll find on Plain Tiger
The Mall of Africa played host to this year's
South African Fashion Week
, which saw the who's who of the entertainment world rub shoulders with leading local design talent and guests who were eager to see what the runway held in store. The three-day event saw 25 of South Africa's biggest names in design showcase their Spring/Summer 2022 collections.
This year, with the return of the first Fashion Week within the new post-pandemic world, collections were decidedly more in line with the notion of a circular economy. For many designers, production cycles were shortened and collections were fiercely curated to reduce wastage and optimise cash flow.
Localisation was the golden thread, with many designers finding innovative ways to repurpose used local fabric with signature prints in the absence of imports. For all involved, quality reigned over quantity and the resulting aesthetic was bursting with colour, texture and shape.
Collectively, the design community felt compelled to deepen their understanding of the unique needs of the role players along the value chain. Principles around fairness and better remuneration for artisans underpinned the design philosophy of the event.
Munkus scoops the New Talent Award
A huge congratulations is in order for Thando Ntuli, the founder of
Munkus
, who clenched the award for the best New Talent. Her designs brought layers to the runway in striking monochrome and playful duotone colourways. The core fabrics of the range included cotton, hemp, canvas and linen, with bull denim and organically printed pieces stealing their place as crowd favourites. All the looks by Munkus were trans-seasonal and influenced by classic silhouettes from the 80's and 90's. Call it "retro" and "intergenerational."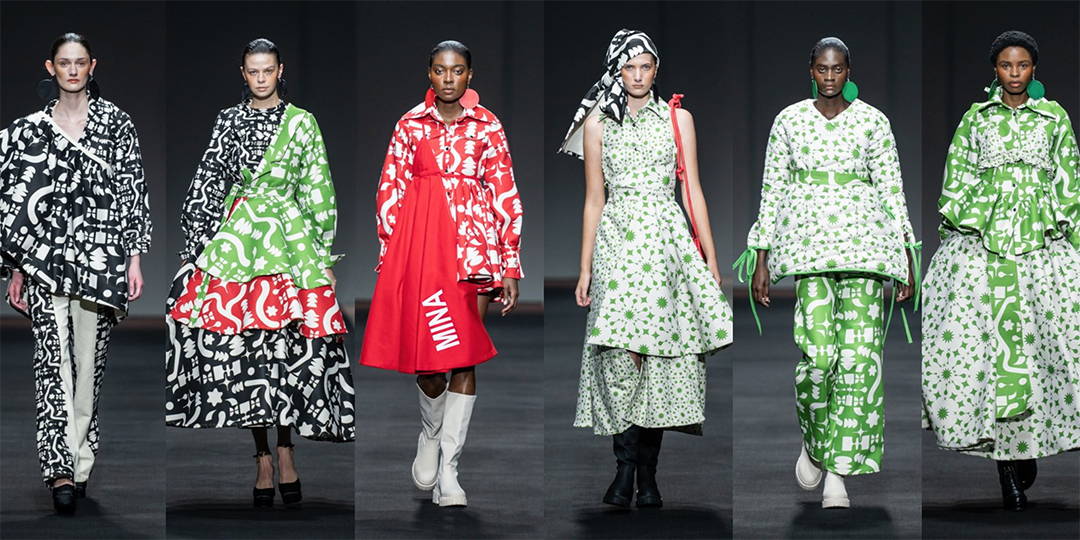 Munkus is one of the fashion brands that is currently part of the
Plain Tiger Sustainability Accelerator
– a programme that upskills participants in developing a practical understanding and working knowledge of sustainable fashion production. The programme challenges emerging designers to champion better materials, apply more mindful approaches to their communities and employ processes that are kinder to the planet and its people.
Introducing Fikile Zamagcino Sokhulu
Durban-based South African clothing brand, Fikile Zamagcino Sokhulu is another participant in our Sustainability Accelerator programme. The Plain Tiger team and Cyril Naicker, our Chief Sustainability Officer and the Country Coordinator of Fashion Revolution South Africa, have been working closely with Fikile. Through the programme, Fikile has gained access to expertly curated content and specialist training in the field of sustainable fashion design. The initiative aims to empower designers like Fikile with the knowledge, network, community and exposure to become forerunners in the slow fashion space.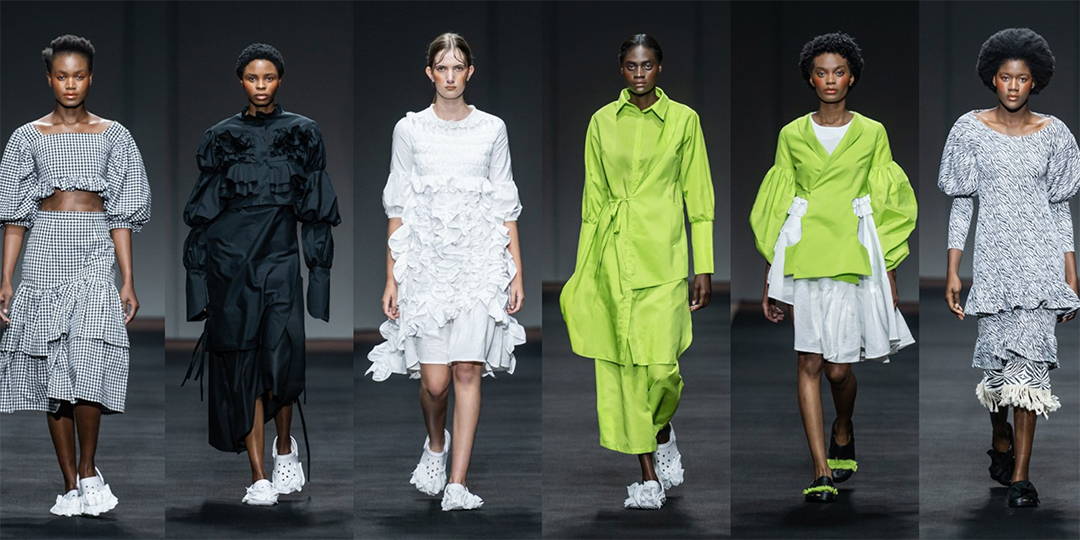 This year, at SA Fashion Week, Fikile stuck closely to her trademark ageless aesthetic with the Cruz Collective. Her statement designs were peppered with ruffles and frills, bringing volume to the runway in shades of black and white, accentuated by spritely shades of green. Her collection was big and yes, it was beautiful.
SA Fashion Week Designers Sold on Plain Tiger
Artho Eksteen's collection is decidedly offbeat with an air of punk. In a room full of minimalists, Artho is the maximalist. His designs are heavily influenced by history and straddle the line between fine art and fashion design. This season's collection is inspired by the "Surrealist method of Exquisite Corpse," a method also known as "Exquisite Cadaver," where a pastiche of images and words is assembled to create a completed piece of wearable art.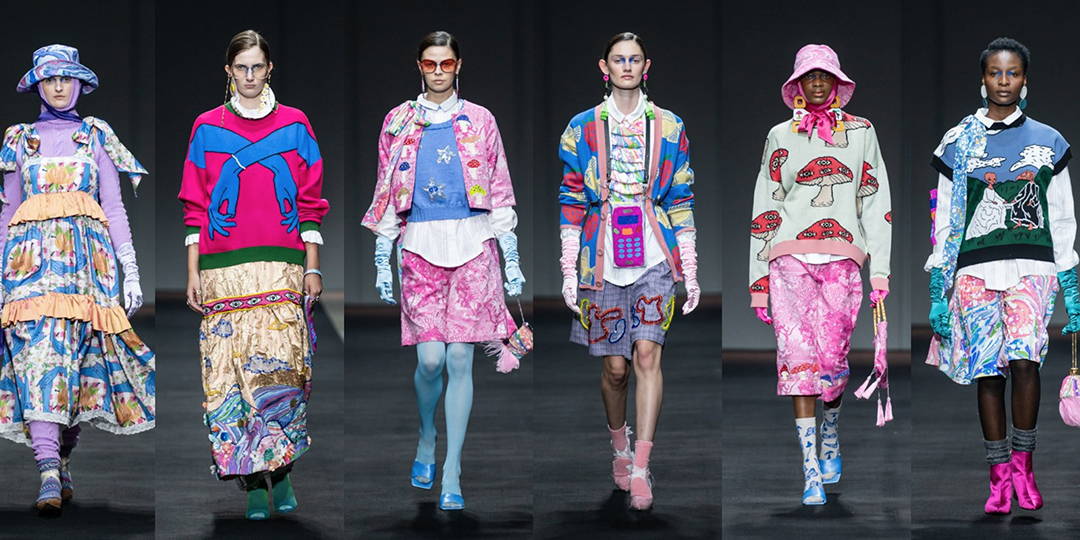 Beachcult – Accessories By Crystal Birch
South African swimwear and apparel brand, Beachcult took to the runway at SA Fashion Week in bold, bright variations on primary colours. Their accessories were designed and produced by Crystal Birch, a maverick milliner whose irreverent reimaginations of classic hats have become beloved adornments on the heads of the country's most stylish fashionistas.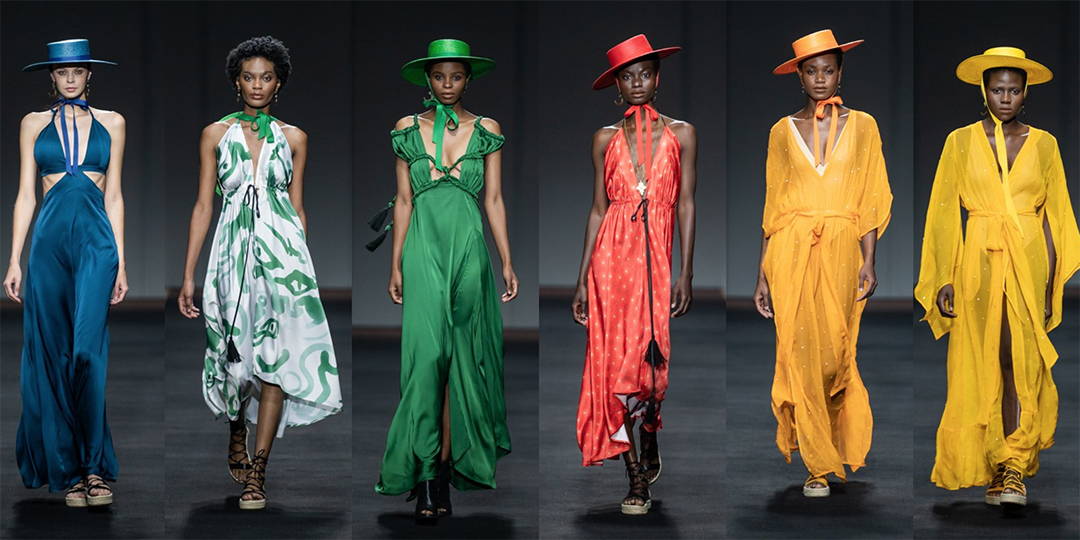 Belhauzen – Fabrics By SA Interline Kayla Stam
The handiwork of designer, Belinda Venter turned heads at Fashion Week. Under her brand, BELHAUZEN, she showcased a collection that has been described as "effortlessly chic for the effortlessly modern woman." The BELHAUZEN design ethos is strongly rooted in sustainability, with every garment being manufactured using natural and recycled fabrics.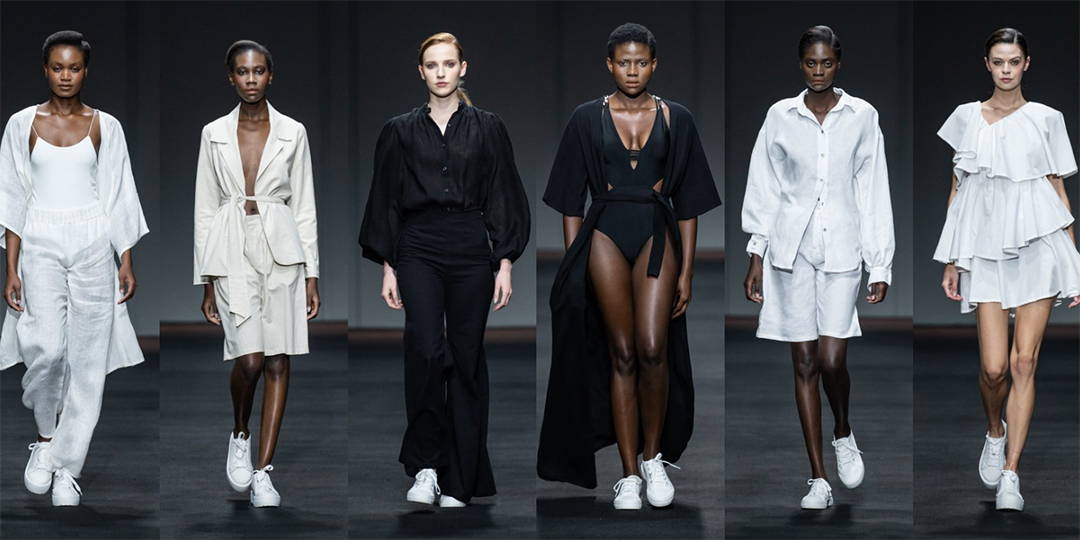 Isabel De Villiers – The Sijwa Project & Malinki
Body positivity was the aesthetic message of Isabel De Villiers, who presented a fabulous flurry of designs that cater for a diverse range of body shapes and sizes. Her figure-flattering, minimalist and design-focused silhouettes exuded femininity and grace, infused with a health dose of urban energy.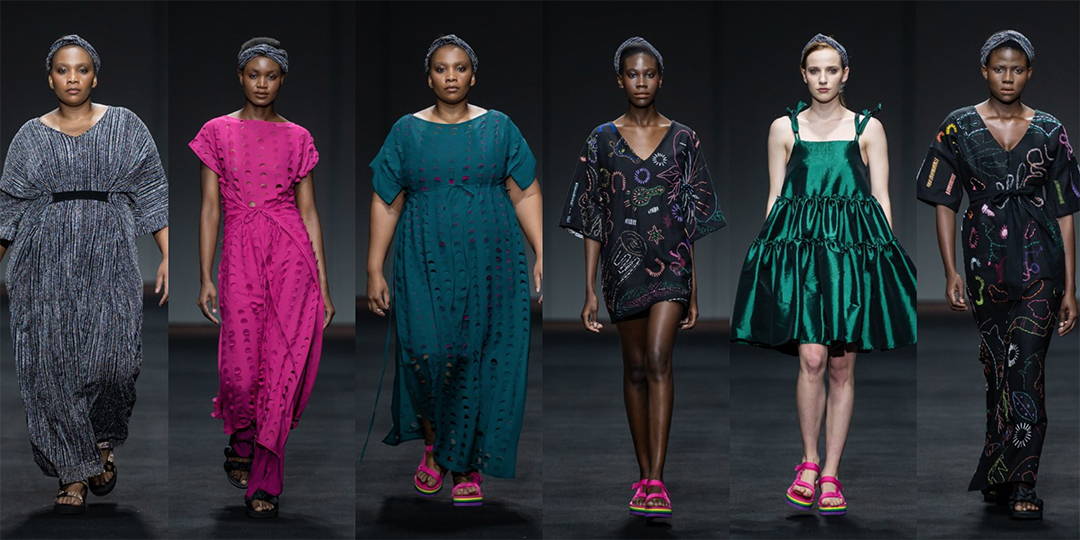 Sign up to our newsletter
Stay up to date with the latest in sustainable luxury for the home, your style and your beauty regime + Free Shipping on your next order.