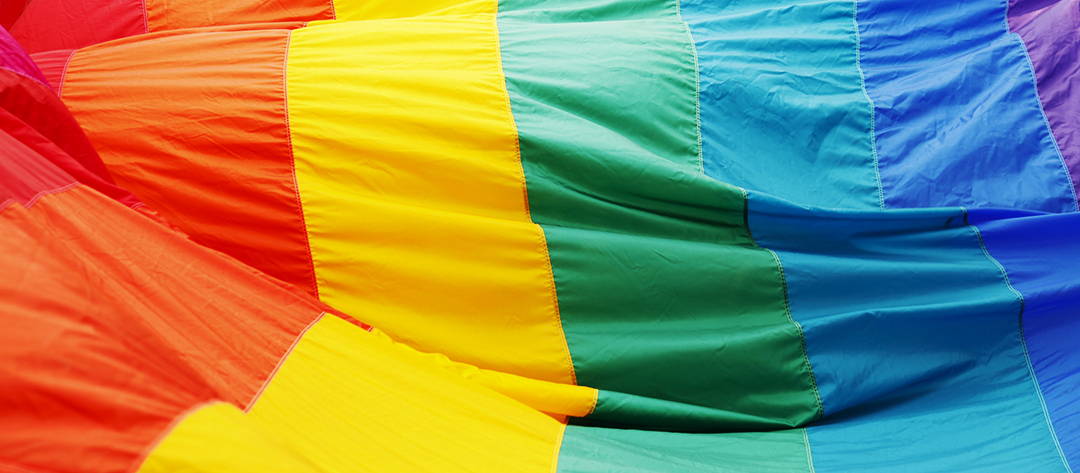 Pride Fashion to be Proud of
These brands are supporting the LGBTQ community one purchase at a time
In honor of Pride month, big brands released collections in support of the LGBTQ community. Instead of seeing Pride month as a window of opportunity to reach a certain demographic, many brands are giving back.
There are many organizations out there, but what do they do and what purpose do they serve? Who are you supporting when a brand promises to donate a portion of their sales?
LGBTQ foundations offer a variety of services and most differ from one another. The point of these types of organizations, generally speaking, is to safeguard at-risk youths and adults and to educate people on the LGBTQ community. They also seek to advance necessary legal impartiality through public education, legislation and ballot initiatives. Aside from protection, these organisations are pillars of strength and support systems to those who need it most.
Each brand below has put together carefully curated collections that pack a punch as well as give back.
Sanük is a brand that values comfort as well as sustainability. They have taken special care to research sustainable practices as well as their customers' needs. They have a vegan, hemp and recycled line on offer. While they're doing great things for our planet, they're doing the same for its people. They have teamed up with Pacific Pride Foundation to bring you their Pride collection. They have pledged $10 000 to the foundation as well as $3 per pair sold.
The Pacific Pride Foundation provides services to the HIV/AIDS and LGBTQ+ communities. They host inclusive events like Pride Prom and offer an array of services including counselling to LGBTQ+ parents.
Lady Gaga and Donatella Versace have joined forces and collaborated on a very limited collection. When you purchase a beret or t-shirt from Versace 30% of the proceeds goes to the Born This Way Foundation. The foundation's main focus is the mental health and well-being of the youth. The foundation's objective is to quash stigmas surrounding mental health and to make everyone a little kinder and bolder.
Versace have pledged to operate more sustainably both in their manufacturing processes as well as within their work environments. Versace made headlines when they announced that they would be going fur-free in 2018.
The F&B Starburst ring is a one-of-a-kind treasure. It features 5 gemstones; a garnet, citrine, emerald, amethyst and sapphire either set in yellow, white or rose gold. Each ring is made-to-order. Proceeds of this piece will be donated to the National Queer and Trans Therapists of Color Network. This organisation links queer, non-conforming and trans therapists as health practitioners supporting one another and providing aid for those in the community that they serve.
The F&B Rainbow Starburst Ring
This is Rihanna's first ever pride collection. The line claims to cater for every body type. The whimsical line boasts embroidered detailing, soft satin fabrications and lace. The brand will make a flat donation of $250 000 from the sale of their Pride collection. In partnership with Clara Lionel Foundation, the donation will be shared amongst five organisations. Savage X Fenty prides itself on being 100% vegan meaning they avoid silk created by silkworms and use leather alternatives.
Savage X Pride Embroidered Unlined Demi Bra
A fashion icon and genius, Victoria Beckham has leveraged the ultimate girl band's brand and has used this genius to the LGBTQ community's advantage.
The pouch is upcycled from an existing VVB PU leather piece. 100% of the sales of the Pride collection go towards the Albert Kennedy Trust. The AKT works with young people who face homelessness or find themselves in unsafe living conditions. They provide accommodation and safe environments as well as upskill and mentor these people.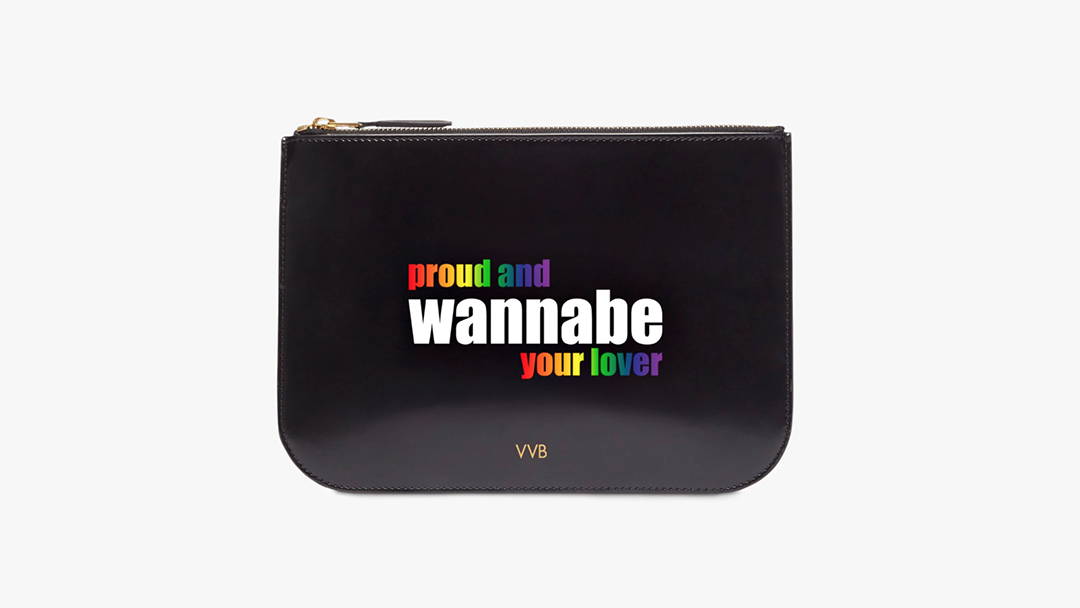 When supporting the mainstream retailers and their Pride collections, make sure you're shopping Pride with purpose.