Image: eversummerphoto / Shutterstock.com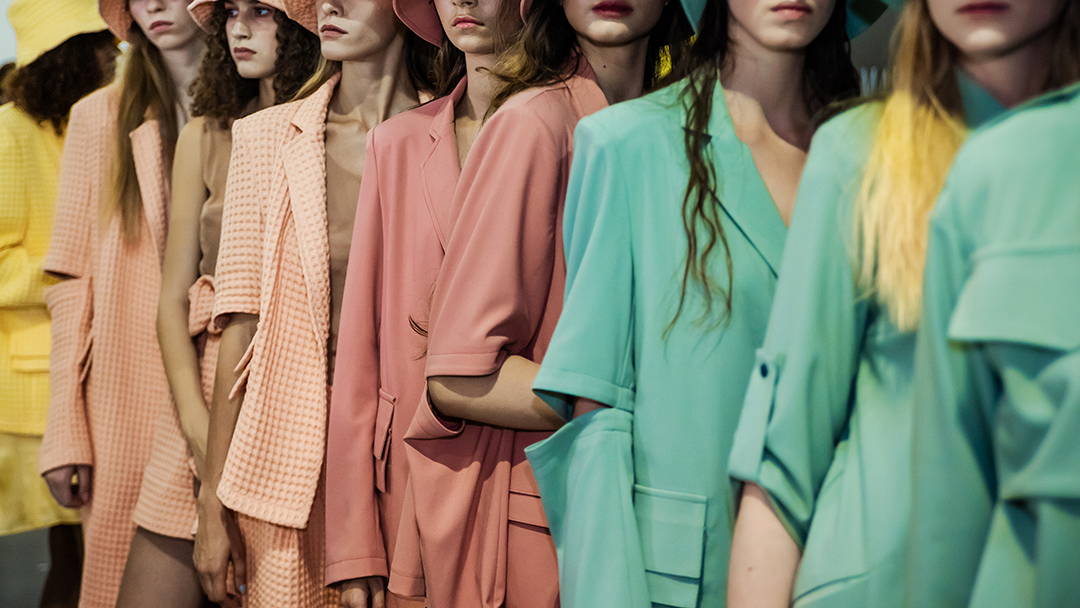 Evoke Openness, Tranquillity, Harmony & Peace
Perfectly, pretty pastel captivates the fashion mood of the moment, it has become Tres Nouveau again, shades of lavender lilacs, sky-blues, mints, and buttermilk yellows help to diffuse tension and soothe our souls to give us a sense of comfort that we desire as we move forward to gain perspective and find new joy in our daily lives. Today we are bonded through shared experiences and a consciousness as we continue to battle tough times in varying degrees because of the pandemic, it is only fitting that we look for the perfect antidote to combat stress. What better way to find it in colour and fashion with pieces that refresh our style for a 'brave new world'.
Thankfully, the future does look brighter, as the vaccine to counter the pandemic is being made available and because this year's Spring/Summer 2021 fashion trends are all about flattering silhouettes and soft pastel colours!
So, let us explore the Meaning and Psychology of Pastel Colours:
Pastel colours have a dual personality, they are soft yet vibrant, soothing in nature and work well in Spring & Summer. Pastel colours are also synonymous with vacations, gelatos, macaroons, cosmopolitan cocktails, candy-stripe umbrellas, and deckchairs. Conjuring up images of beach resorts and walks on the beach in a sheer dress can seduce the mind and bring frivolity and optimism.
What Colours go with Pastels?
For me, pastel on pastel has an ethereal beauty and can be enhanced with delicate metallic accents of copper and gold. For a more sporty look, pastels can be paired with richer hues such as cobalt blue and maroon.
Spring/ Summer 2021 fashion silhouettes
To help you get ready for the upcoming season, we have composed a trend report of Spring/ Summer 2021 fashion silhouettes, what to expect?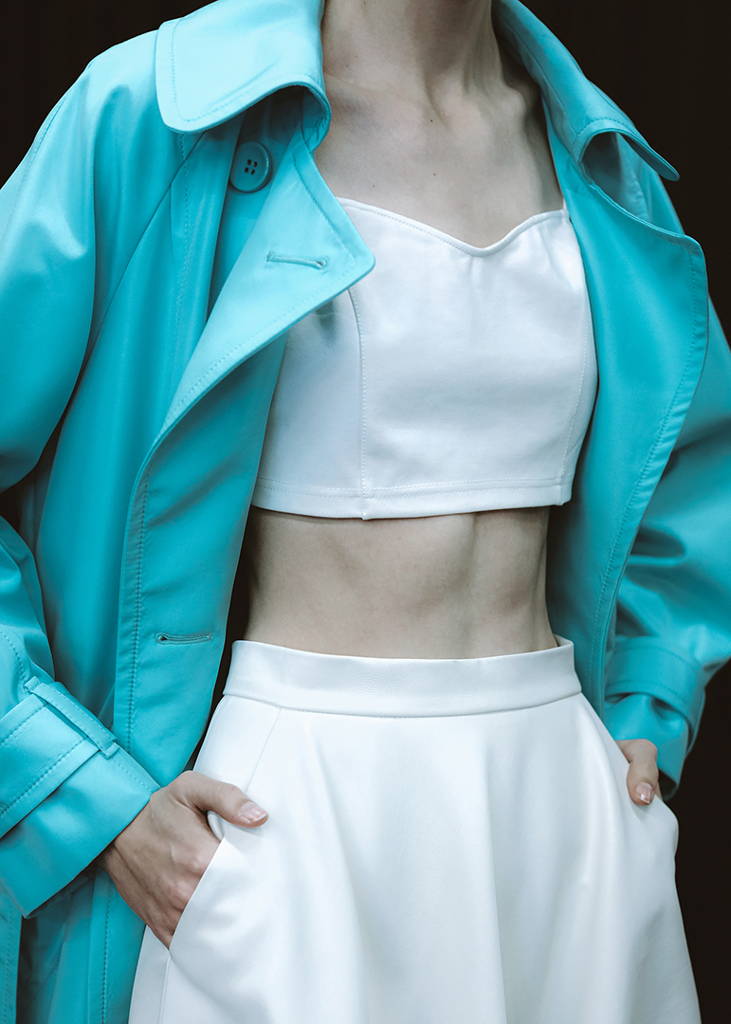 Bra's, Bandeaus, Tube-tops, and Corsets - this trend continues to be strong, layering them under a sheer jersey or an oversize boyfriend blazer.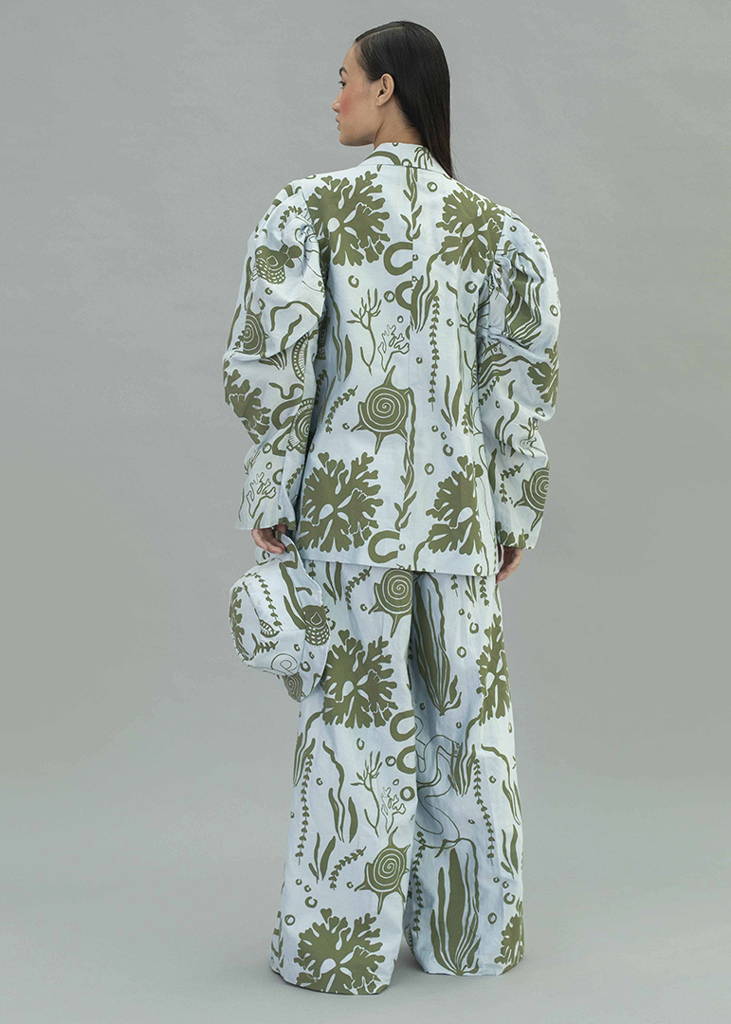 Wide Leg Pants- one of my favourite pant silhouettes, this Spring /Summer, expect to see oversized denim and wide-leg pants everywhere! Pair it with a bralette, crop top, or bodysuit, wide-leg pants are flattering as they create the illusion of longer, skinnier legs.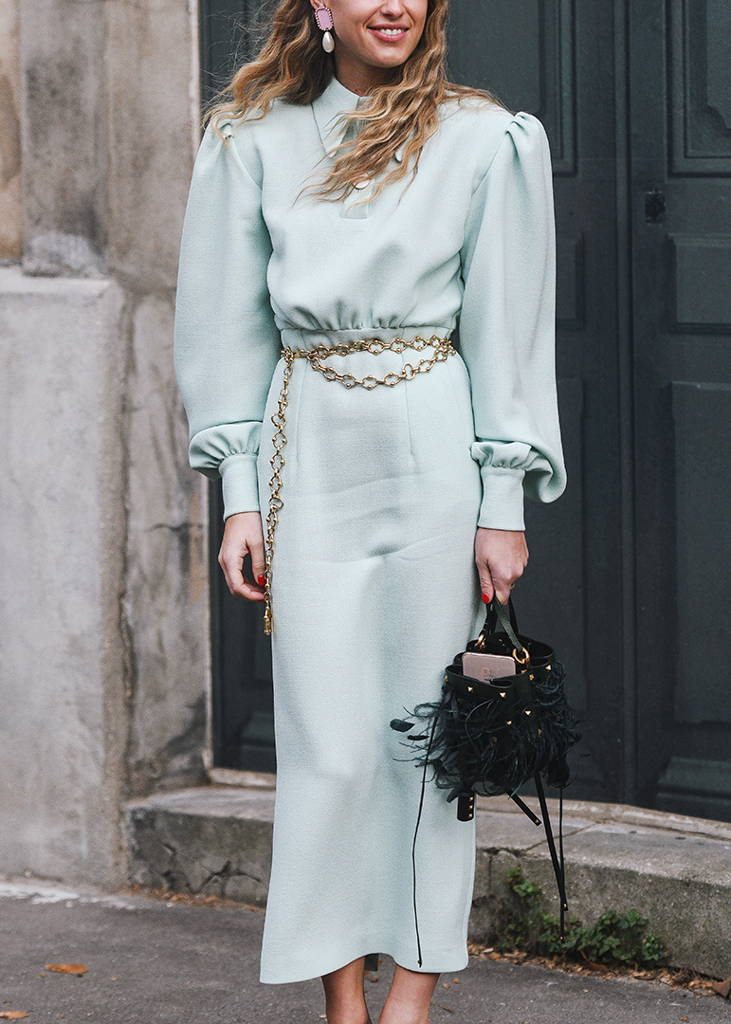 Cinched Waists - the cinched waist silhouette of the '40s is making a comeback this season with many runway designers adding belts, drawstrings, and even belt bags to give shape to garments, flattering the feminine silhouette to show off your curves.

Other silhouettes, details and prints on our radar are an explosion of florals, the bigger, the bolder and the collision of prints the better, providing a rich tapestry shown here in a hubba- bubba pink sheer romantic dress with frothy ruffles and tulle, a minty green print dress showing off extravagant sleeves and if this is not for you, loungewear in lemons and lilacs could be the answer. All styles below are available from www.plaintiger.co
The pastel trend will dominate this year and happily they do suit a wide variety of skin tones. Choose from a boyfriend jacket in lilac or an oversized trench coat in soft pink or a mint green pintuck ruffle dress – better yet, try them on and see what works best for you. Suits and separates in the soft hues will elevate your overall aesthetic and this could be one of the chicest style seasons to come.
Have fun, be whimsical, choose pieces that make you happy and own the look!
Until next time- Suki Tong