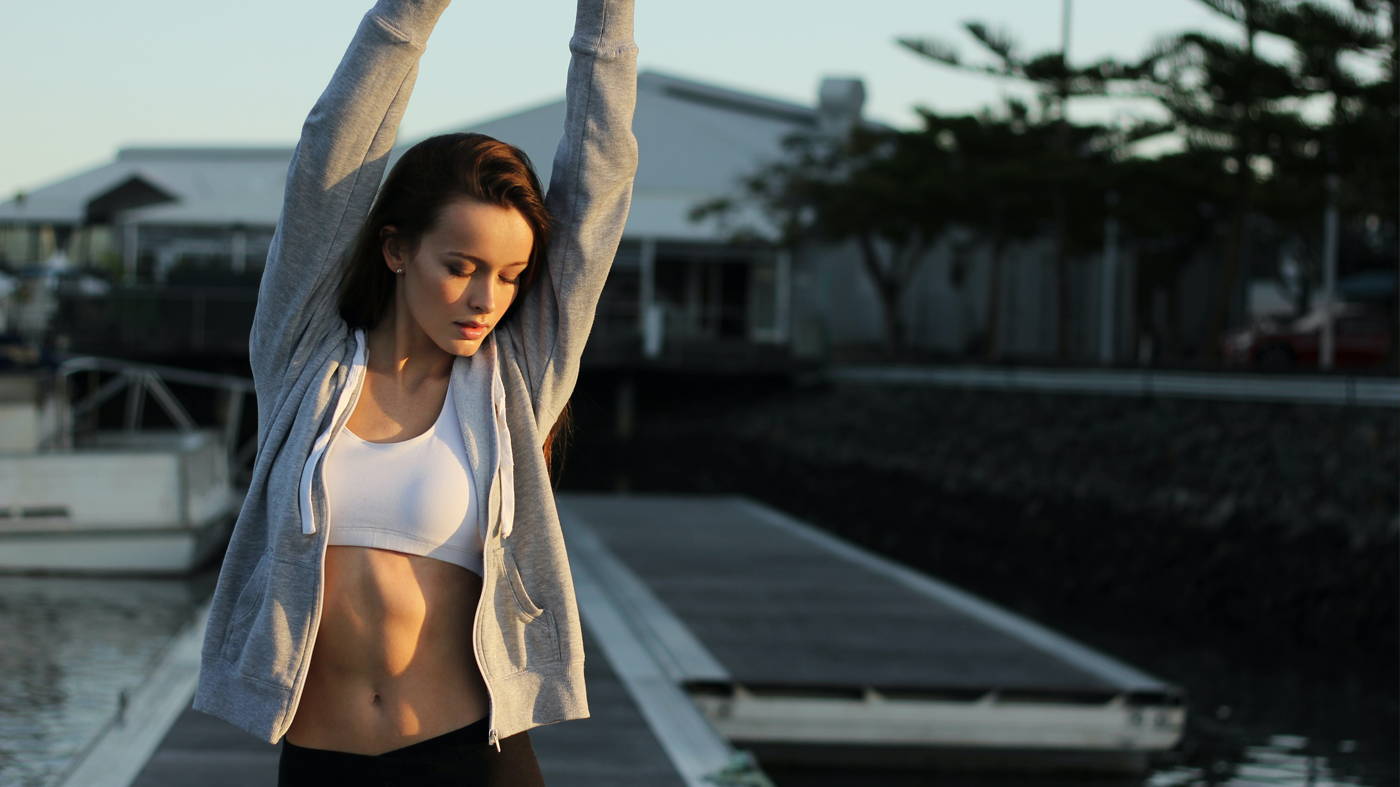 New year, same you- feel motivated in our activewear picks.
As the new year looms, so do questions around health and self-improvement. A new year brings with it new goals and the age-old concept of new year's resolutions. New year's resolutions, in my opinion, are just an added pressure to an already tense time of year. For many, December means a vacation and time to reset and re-evaluate- but for many others, it is anything but.
With the current pandemic, health is on the forefront of most of our minds. Keeping healthy and staying safe during this, ever-progressing, pandemic has become a common goal amongst strangers alike.
A new year sometimes brings with it empty promises to ourselves. If we set out too many goals, the truth is, we won't achieve them all. Personally, when I go into a new year, I set one or two goals for myself. I have been lucky enough to realize and identify my own capabilities. This helps me to avoid disappointing myself.
My point is, don't set yourself up for failure. When establishing your resolutions remember the following:
1. Put time into planning
This will help you to isolate and identify the important stuff and avoid disappointment in the long run.
2. Baby steps
If your goal is to do more exercise, start slow, find your feet and the exercise regime you are most comfortable with.
3. One at a time
Focus on one goal at a time. An overwhelmed mind can result in a feeble body.
4. Be realistic
Change doesn't happen overnight. If, for example, you want to quit smoking, start by cutting down. If diet is what you're concerned about then start by choosing healthier alternatives instead of jumping into fads.
5. Don't give up
The smallest amount of progress is still progress.
Whether you hit the gym or prefer a more holistic approach to fitness, we have all you'll need. Fitness wear has become so much more than just that, it's a way of dressing with ease, comfort and confidence.
Novawolf is a Yoga brand that creates yoga essentials using sustainable materials. Created for you by a yoga practitioner, each yoga mat is carefully made using tree rubber and vegan-suede. The unique artwork, featured on the mats, are hand-painted before being printed on them.
She's got the Blues.
Pure One is a Ukraine-based brand that has incorporated interesting fabrications into their designs, such as mesh made from Q-Nova (recycled nylon). We have a couple of jumpsuits available in our store, a less popular form of fitness wear, but a genius one. Jumpsuits are perfect for yoga, pilates, dance or even gym. Their garments are mostly made from Lyocell (TENCEL™️) or, to put it simply, fabric made from wood pulp.
Tretorn was established in 1967 and is no stranger to sneaker fanatics. Their designs have been worn by the likes of Martina Navratilova and Björn Borg. 2019 saw the return of these classic sneakers with an updated approach to materials. Each Nylite sneaker is made from 50% natural rubber outsole, recycled insole and locally sourced canvas. The range boasts a multitude of colourways.
No matter your relationship with fitness, everyday comfort is key. Fashion comes in many forms; identify your style and pick items you feel most comfortable in. Your gear won't do your workout for you, but you'll be more likely to step out and get active, if you are sporting items that make you feel good.