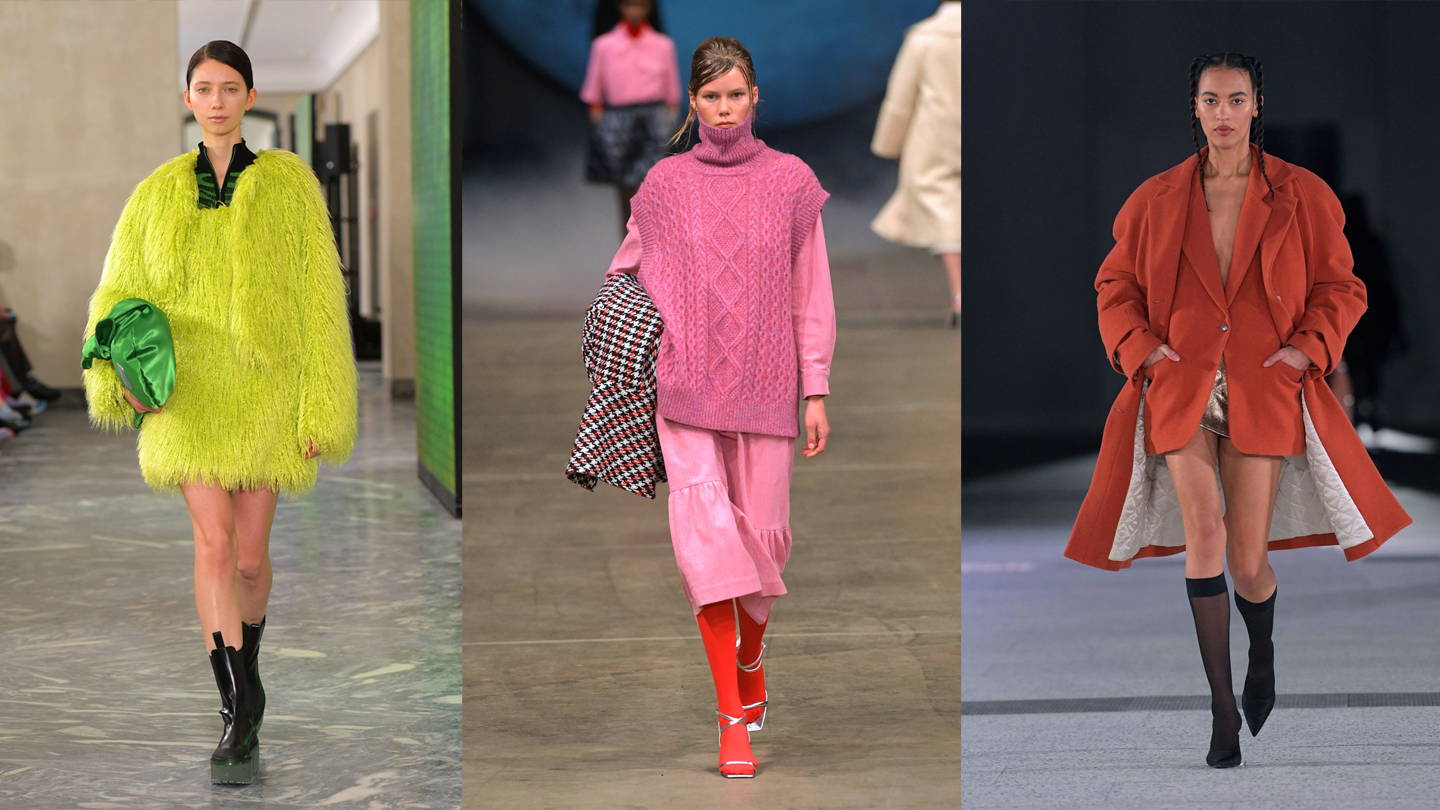 AW22 Fashion Week Roundup
All of the looks you can't stand to miss
Copenhagen is this year's prelude to AW22 Fashion Week, one of the most anticipated fashion week periods with NYFW to follow. Copenhagen Fashion Week is, by far, the most sustainable participant amongst fashion weeks. This is due to designers' eligibility to participate based on their adherence to strict sustainability guidelines.

'Sustainability is the core focus area for Copenhagen Fashion Week. Copenhagen Fashion Week strives towards making substantial changes to the way the event is executed, and works to inspire and encourage the industry to take steps towards becoming more sustainable."

CFW has employed many sustainable practices from immediate to long-term solutions. For example, they have banned the use of single-use plastic hangers, bottles and garment bags.

For models to appear on the official schedule, they must be signatories of the Danish Fashion Ethical Charter. The DFEC is an organization that promotes and ensures the well-being of employees in the Danish fashion industry. It's key focus is to educate and support employees with vital and correct information on healthy eating and body ideals.

'The Danish Fashion Ethical Charter seeks to ensure the well-being of employees in the Danish fashion industry and to contribute to the creation of relevant and appropriate information about eating disorders and about the beauty and body ideals the fashion industry is a part of creating. This includes, for example, models, editors, stylists, photographers, make-up artists and designers, all of whom play a role in establishing those ideals.'

We have hand-picked some of our favorite looks that give us serious layering inspo for this upcoming season.

This years' collection was like 80's meets Y2K with patchwork being a key theme throughout. (di)vision mostly manufactures their clothing from deadstock fabrics making each piece unique.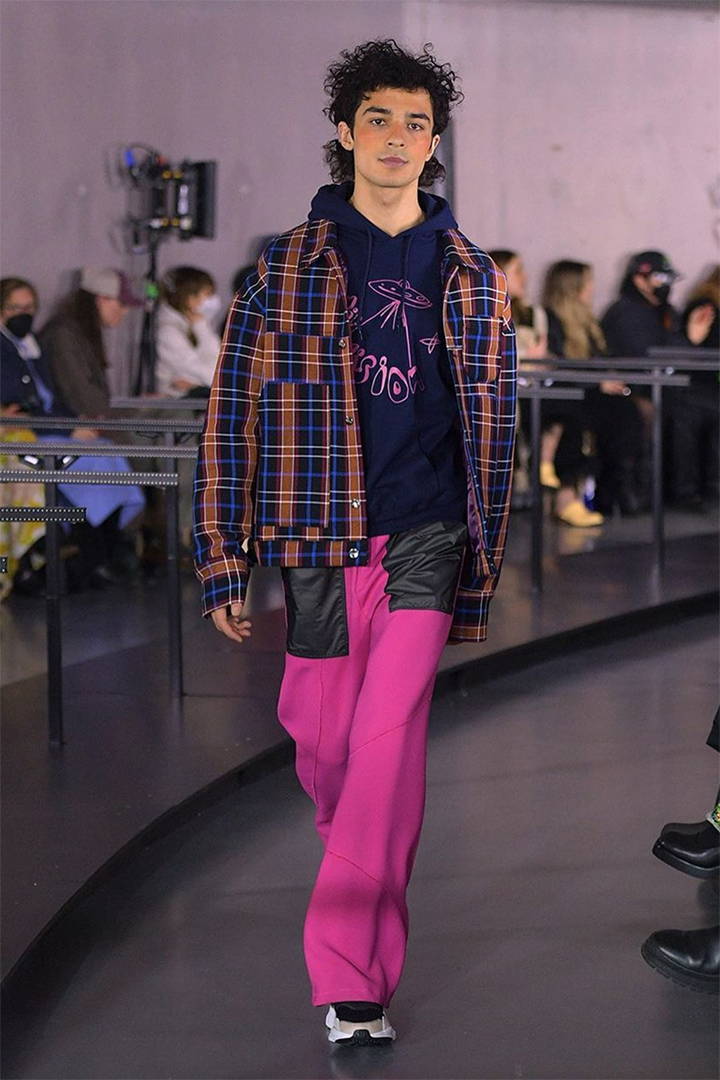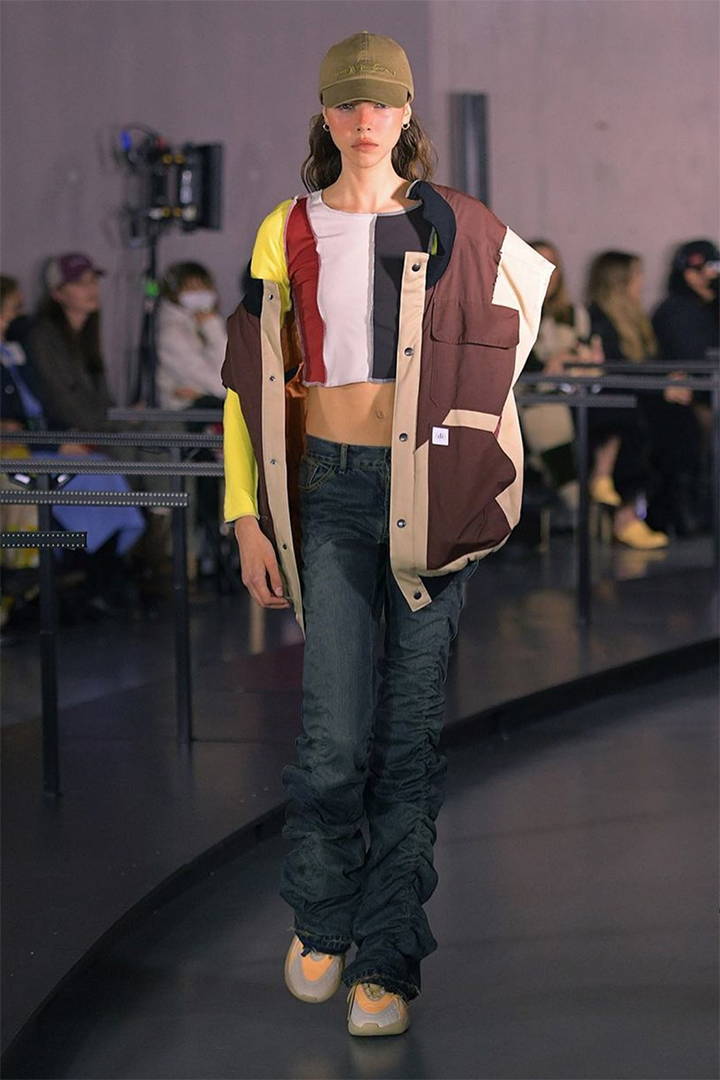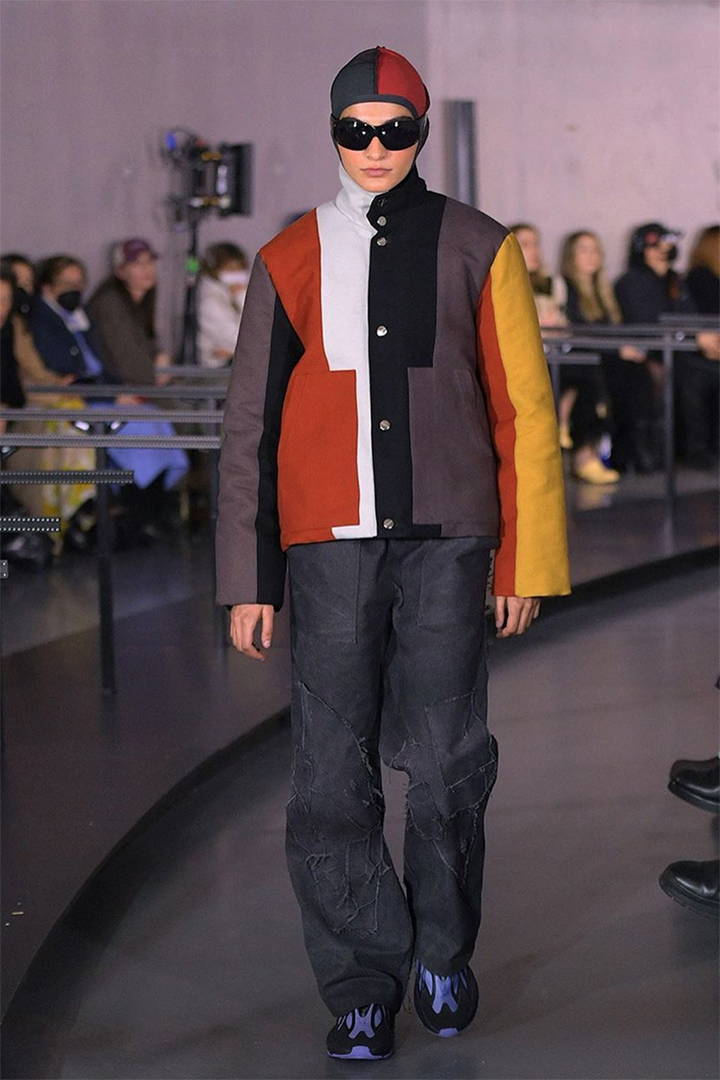 Creative Direction: @simonwickx @nannawick | Styling : @agnesbuch / @holidays.portfolio | Concept : @holidays.portfolio | Showproduction: Sandra Sand @sandramsand | Choreography : @ronnimorgenstjerne | Key make-up artist: @mariethomsenbaby by @maccosmeticsnordics | Hair key artist : @madsstig | Hair sponsored by : Dyson (@Dysonhair) | Hair extensions : @balmainhaircouture_dk | Shoes : @adidasoriginals | Accessories : @hanrej | Guest Management: @spaltprcph | Film sponsored by: @volkswagendanmark | Location: @planetariumcph | Runway photo by James Cochrane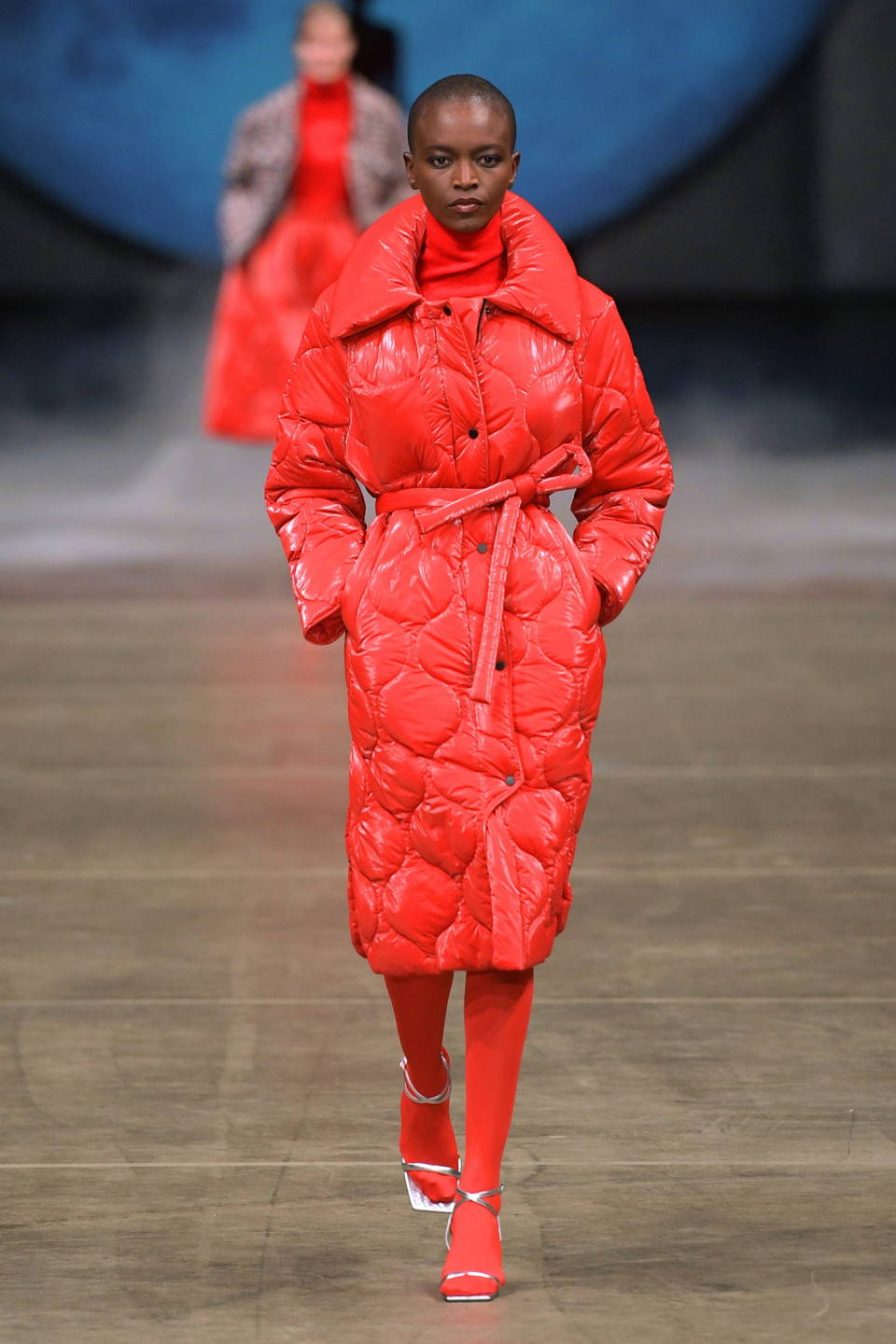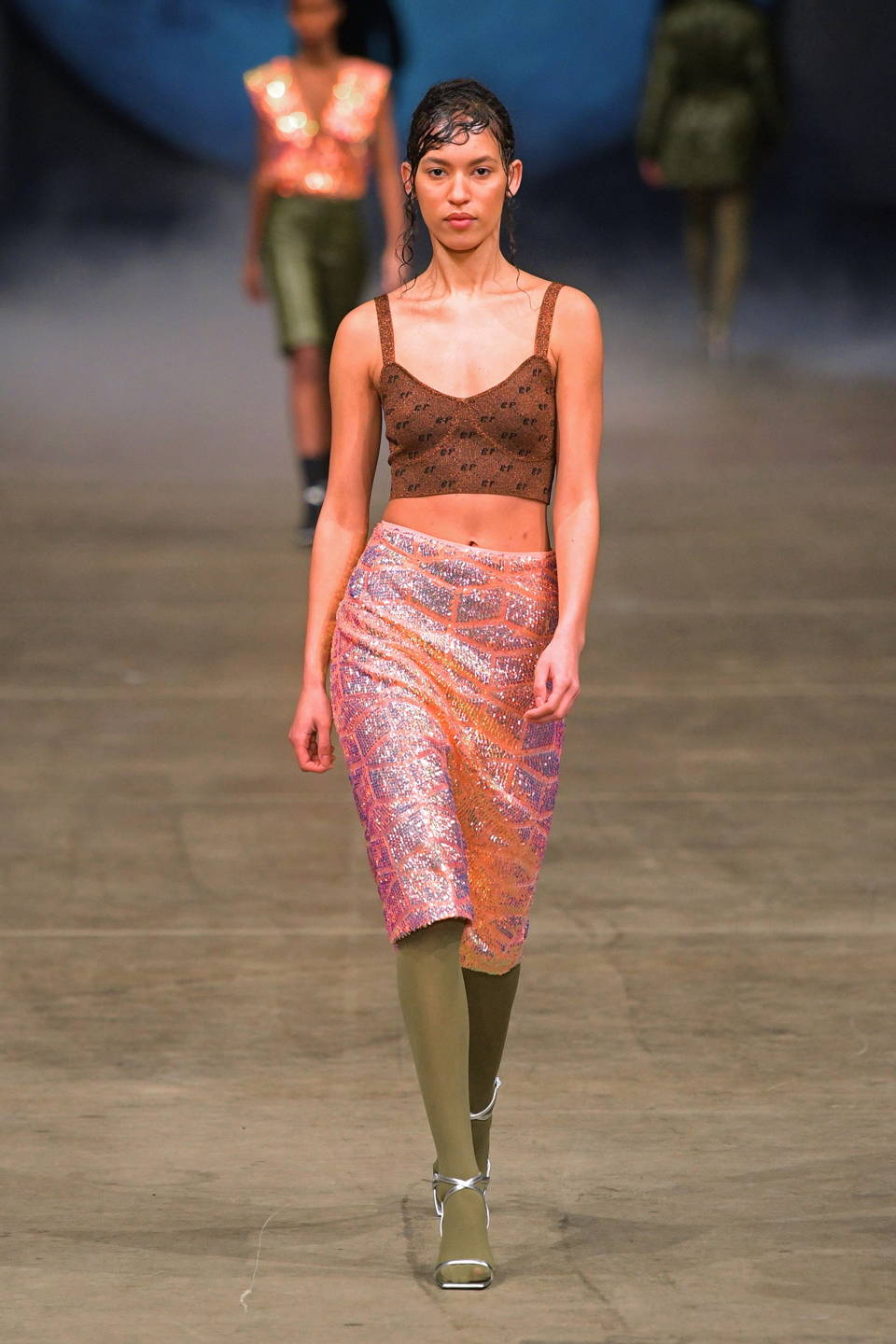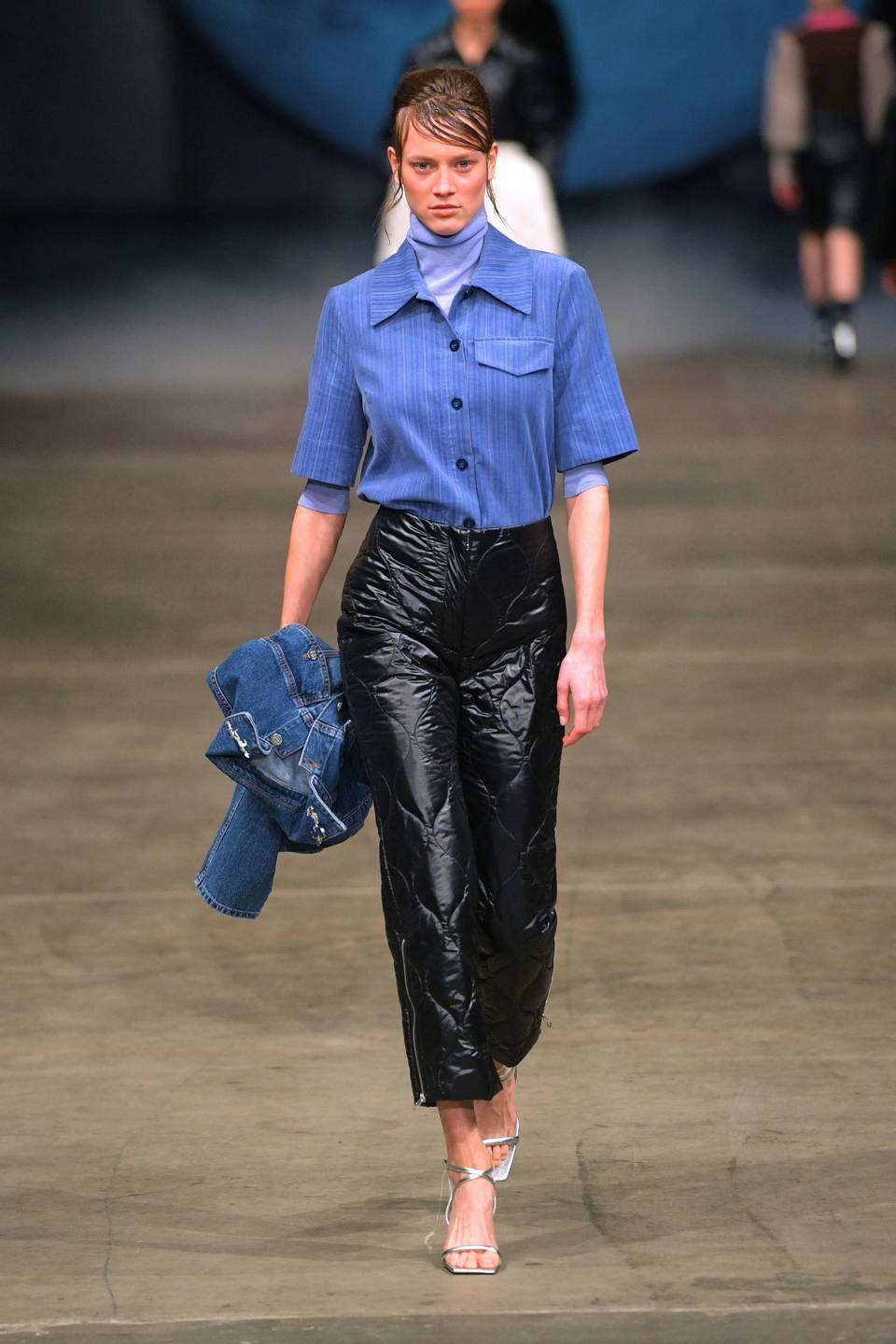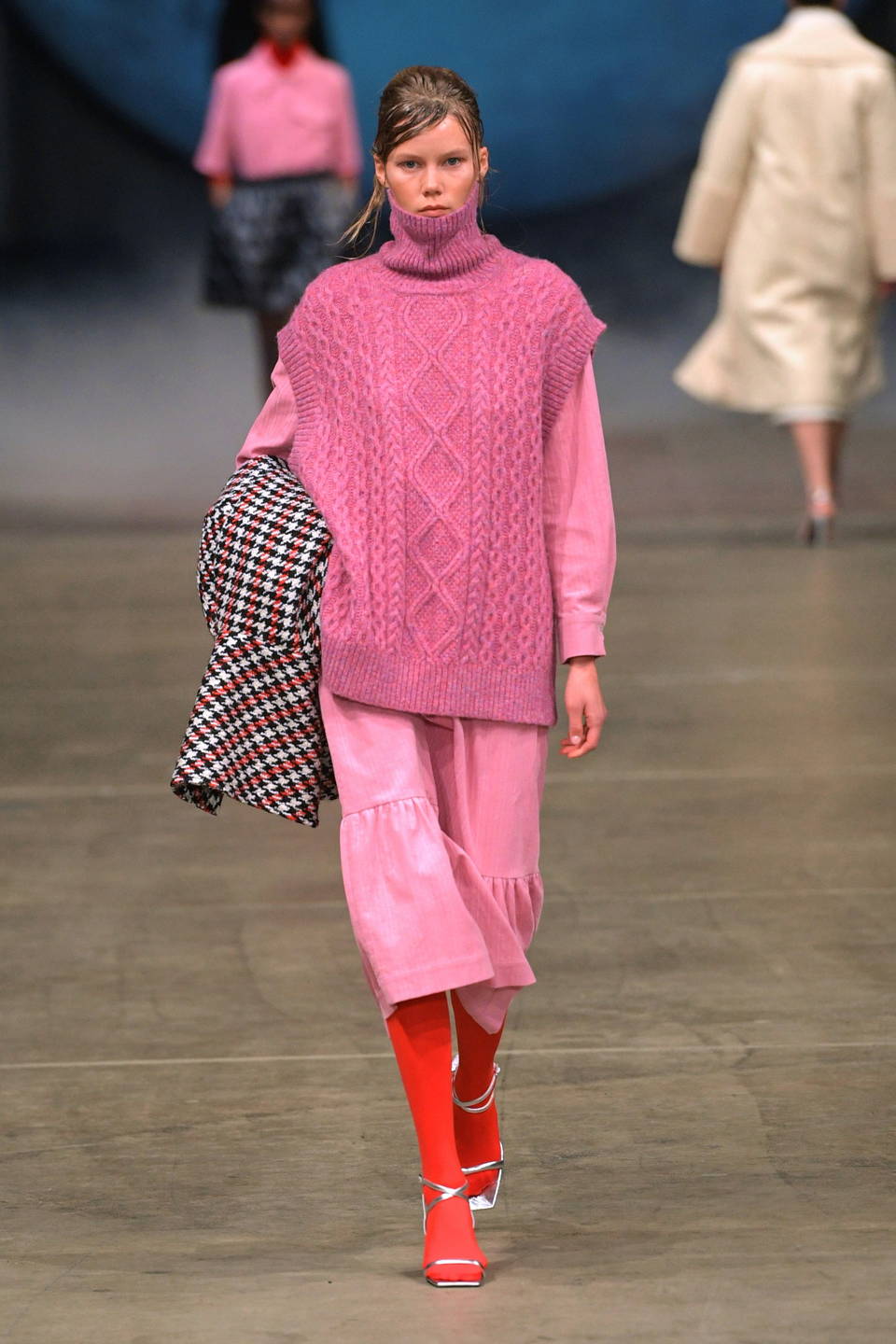 Images Baum und Pferdgarten
Fassbender is a brand synonymous with intricate tailoring and exceptional versatility. Their AW22 collection is a mix of utility, workwear and athleisure. The brand prides themselves on using eco-friendly materials and sustainable fibers like organic cotton, Lyocell and bamboo.

'A Fassbender garment is an everyday companion that makes it through the rainy morning walk and the summer hike, and shines at the cocktail dinner in the evening'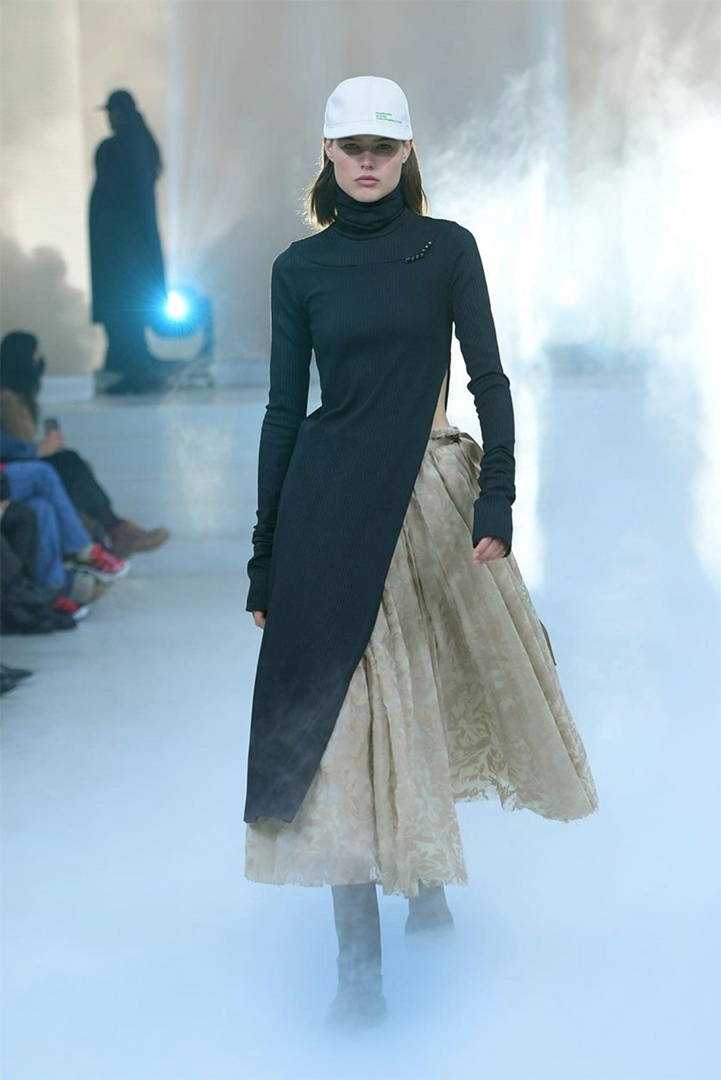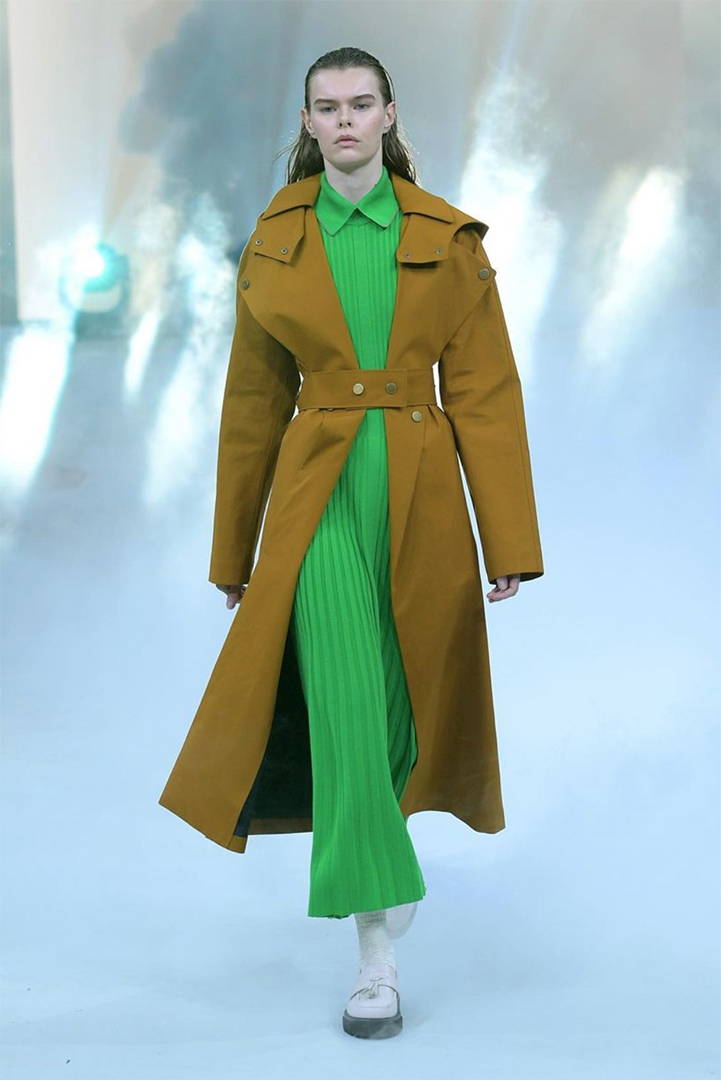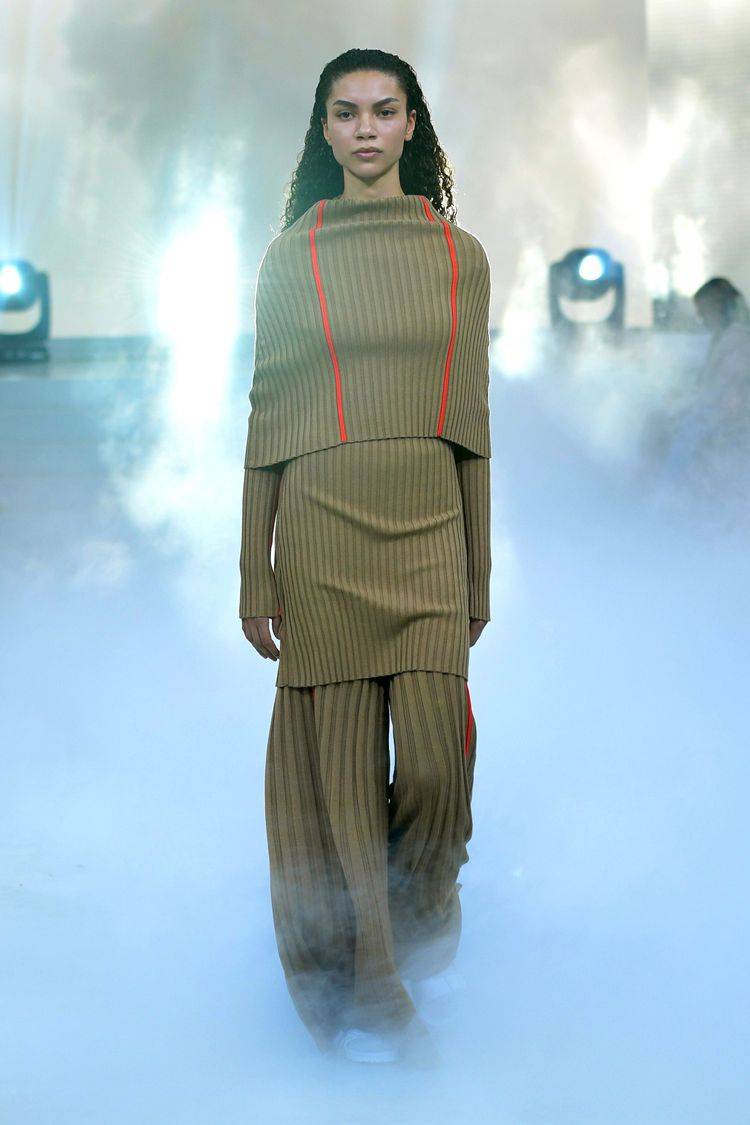 Jewellery in collaboration with @maren_jewellery | Shot by @jamescochranephoto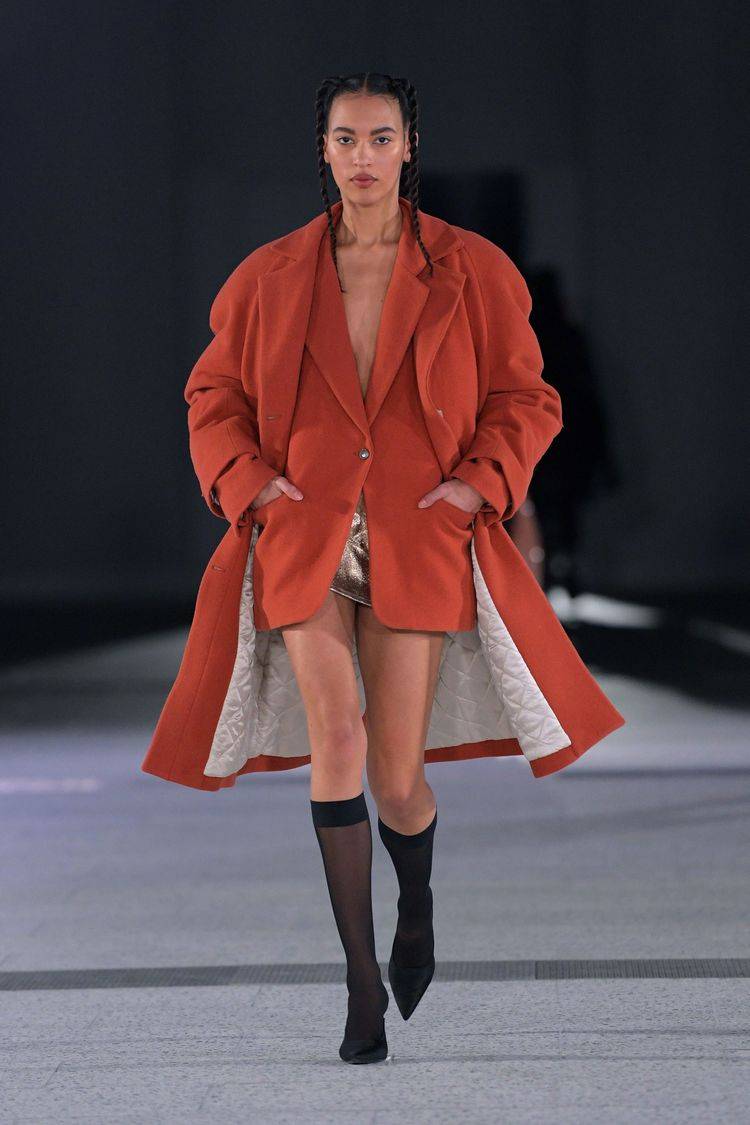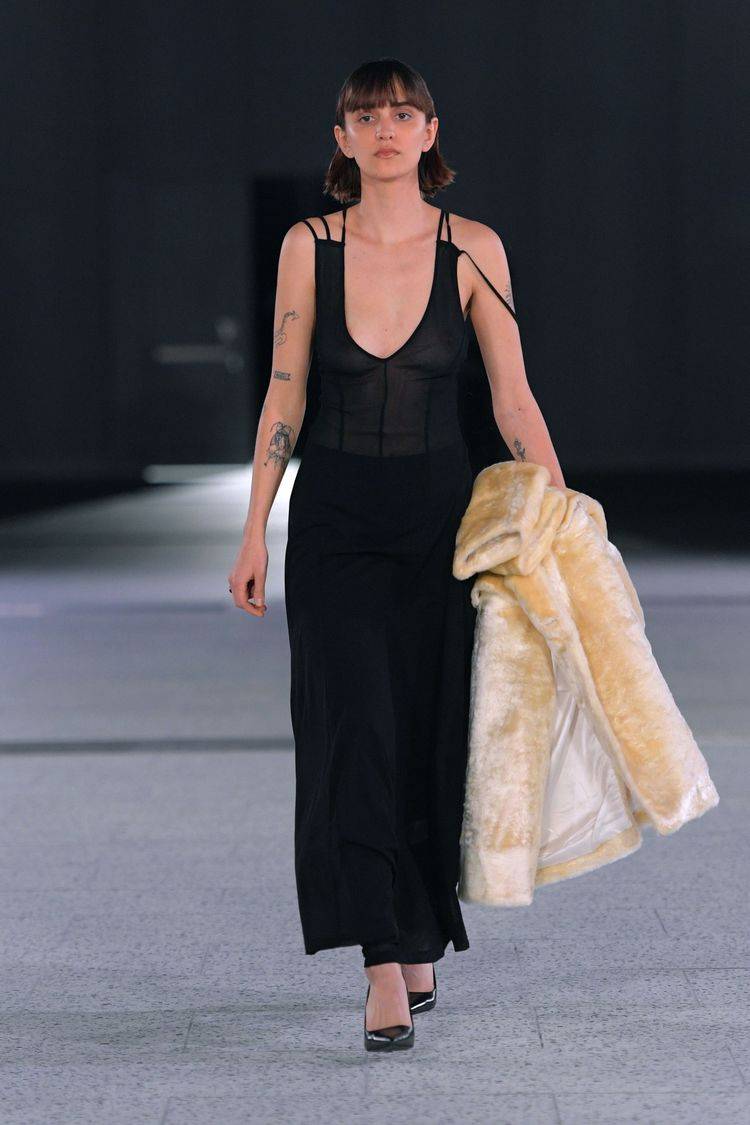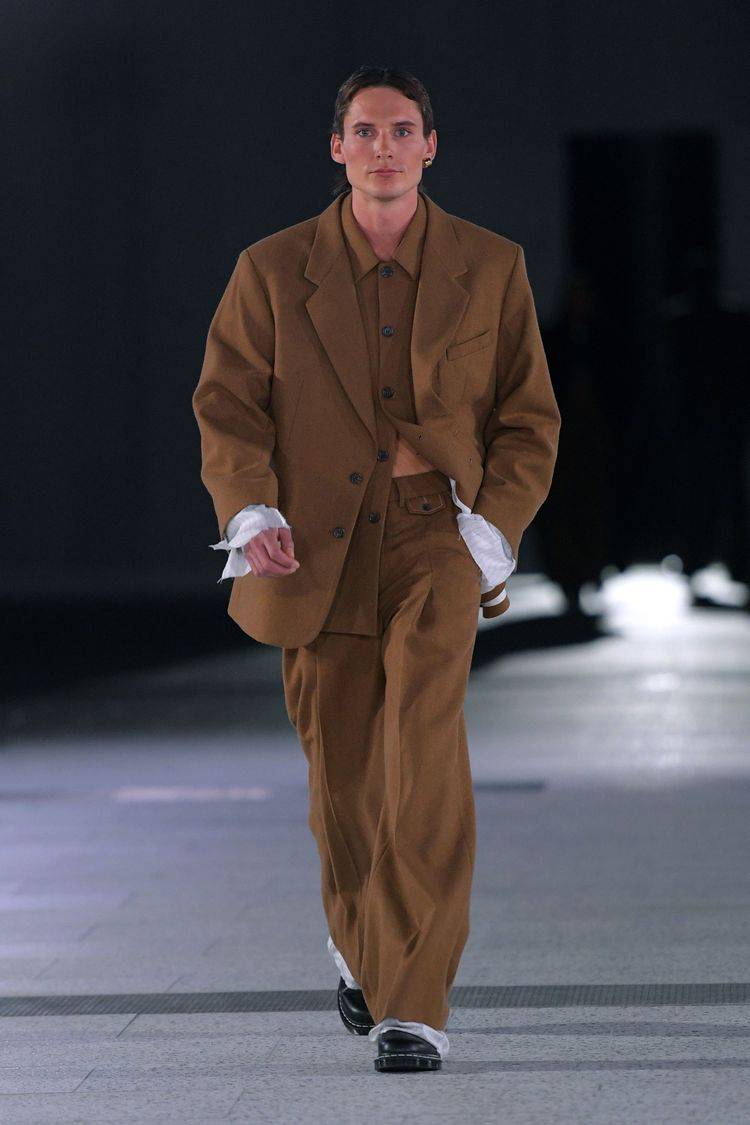 Cue Punchy tones, oversized elements and rich textures. A brand that celebrates its roots in all of its collections- Samoe Samoe fuses Copenhagen utilitarian street style with 70's-esque silhouettes in updated hues for their AW22 collection.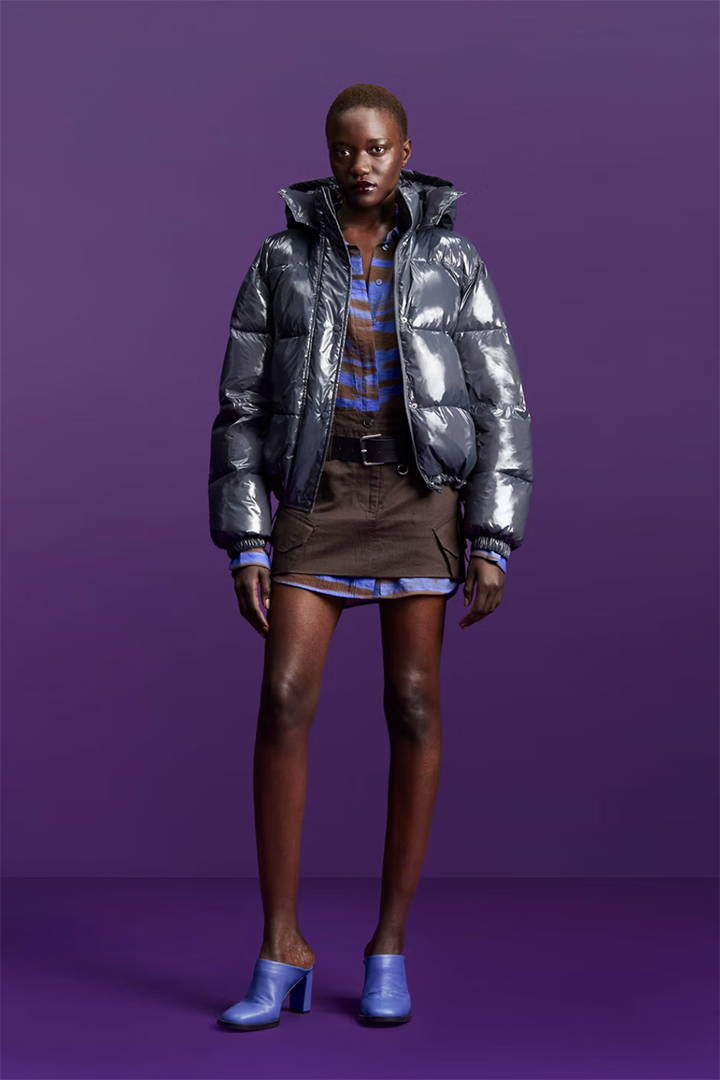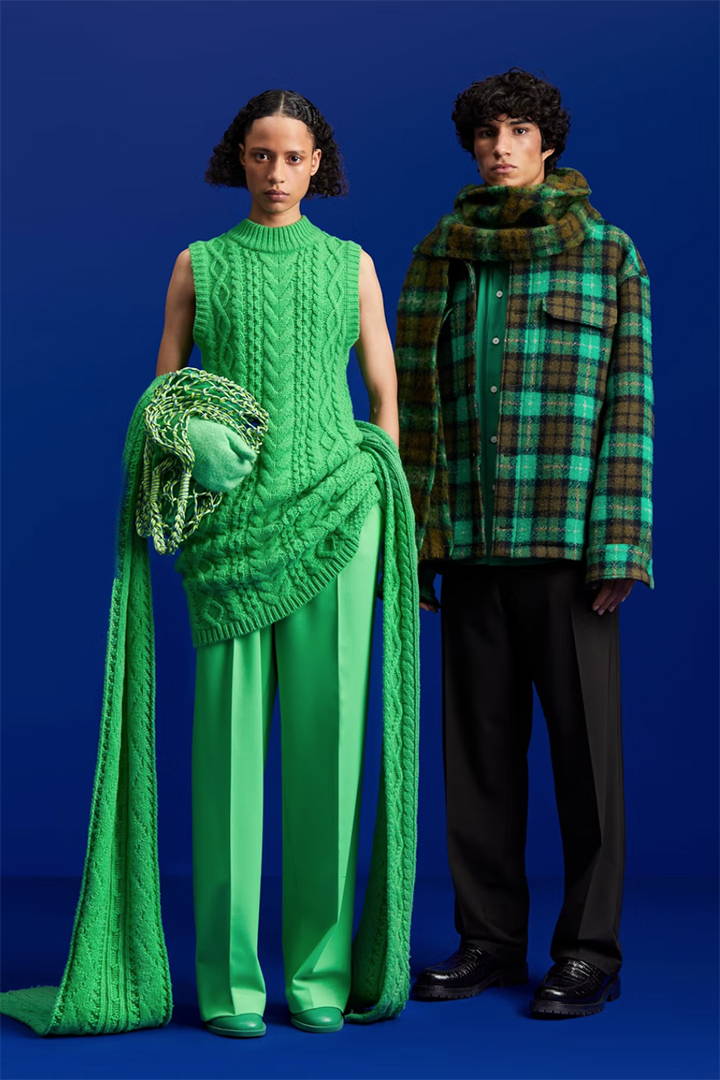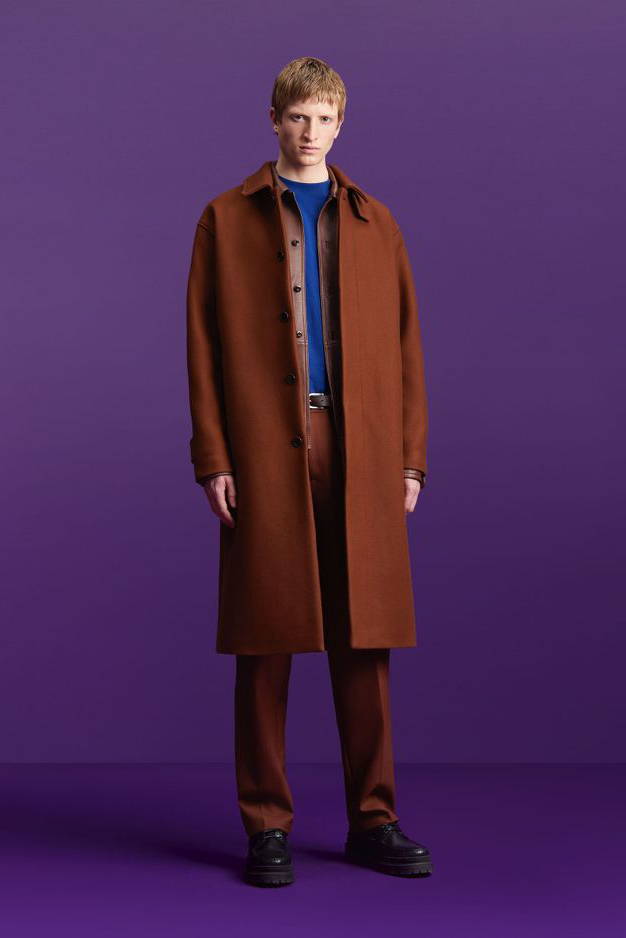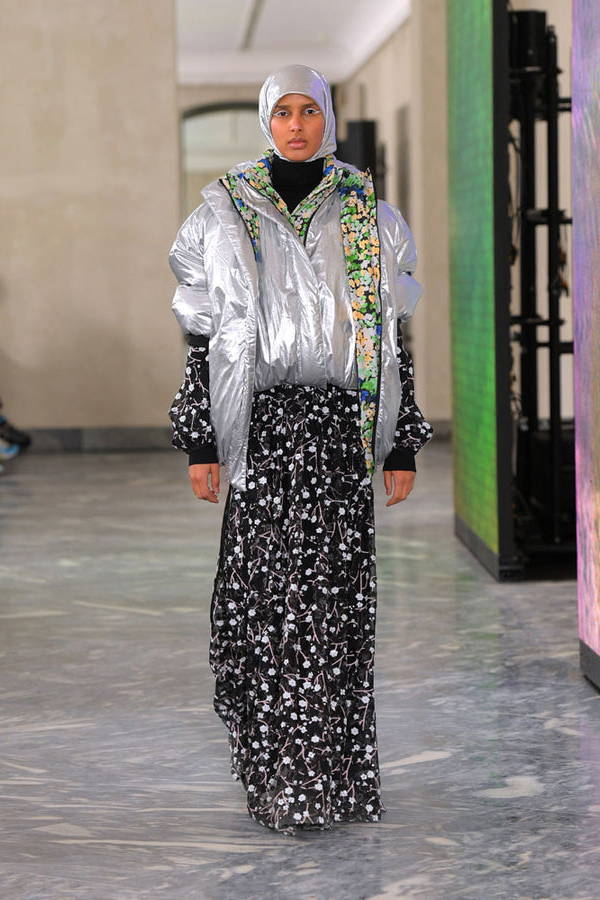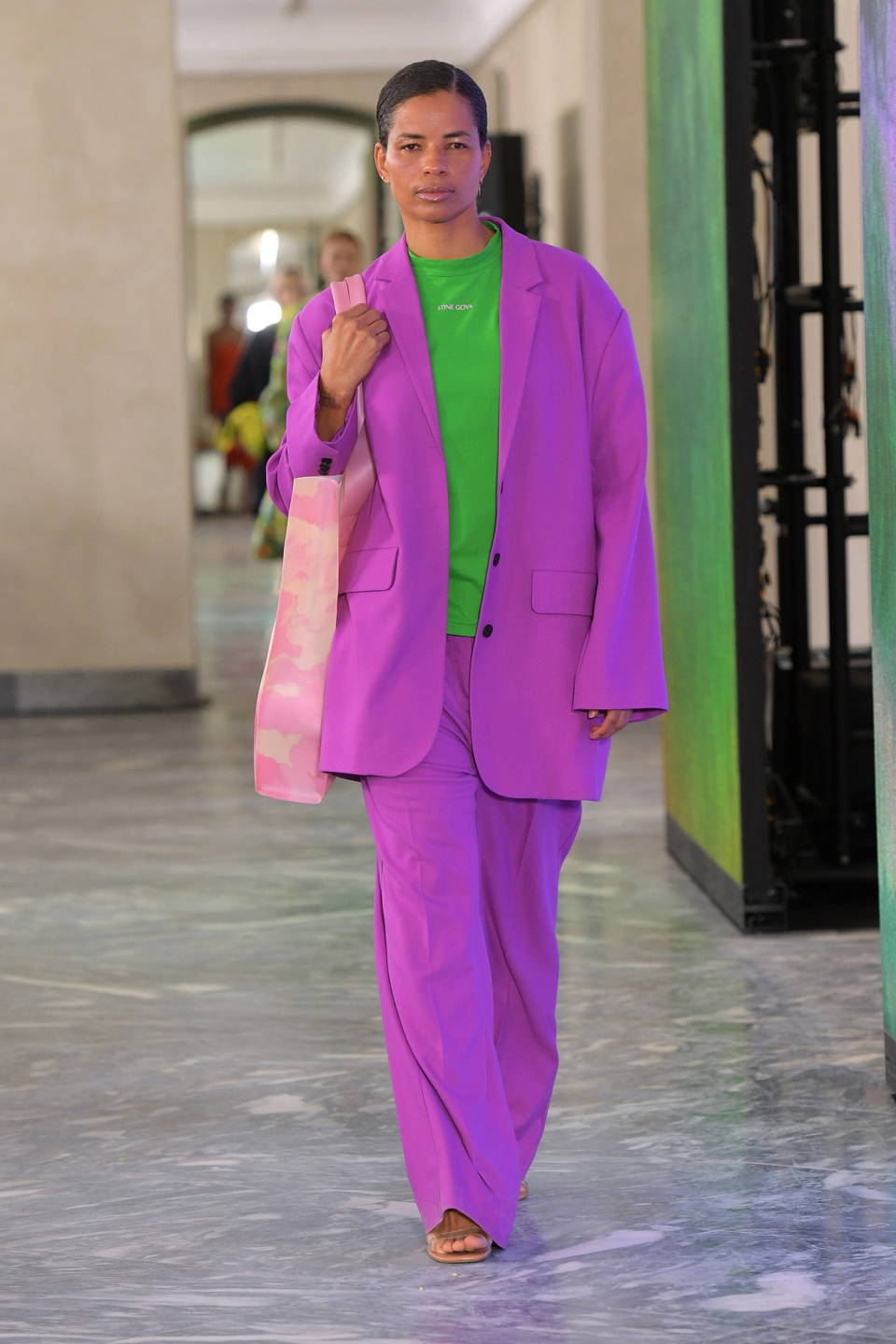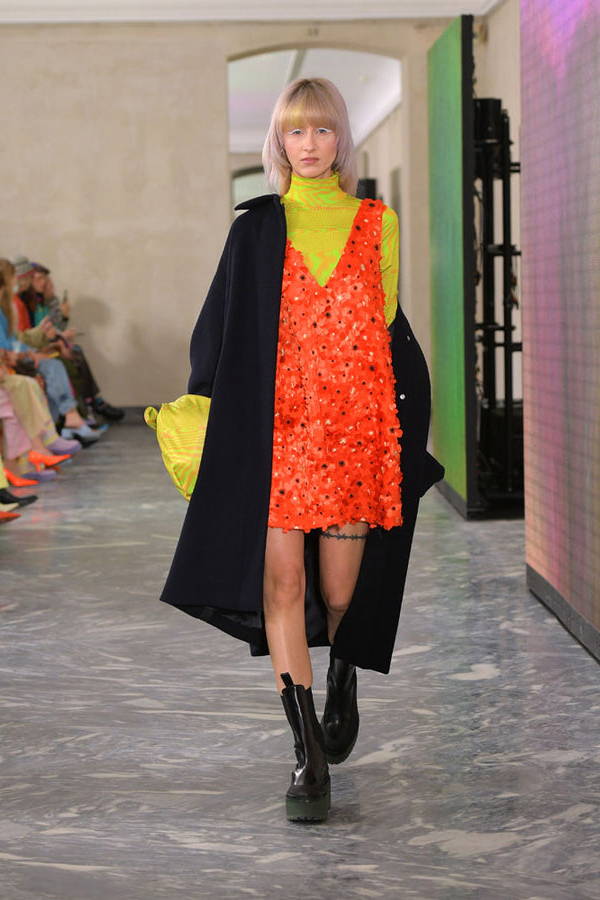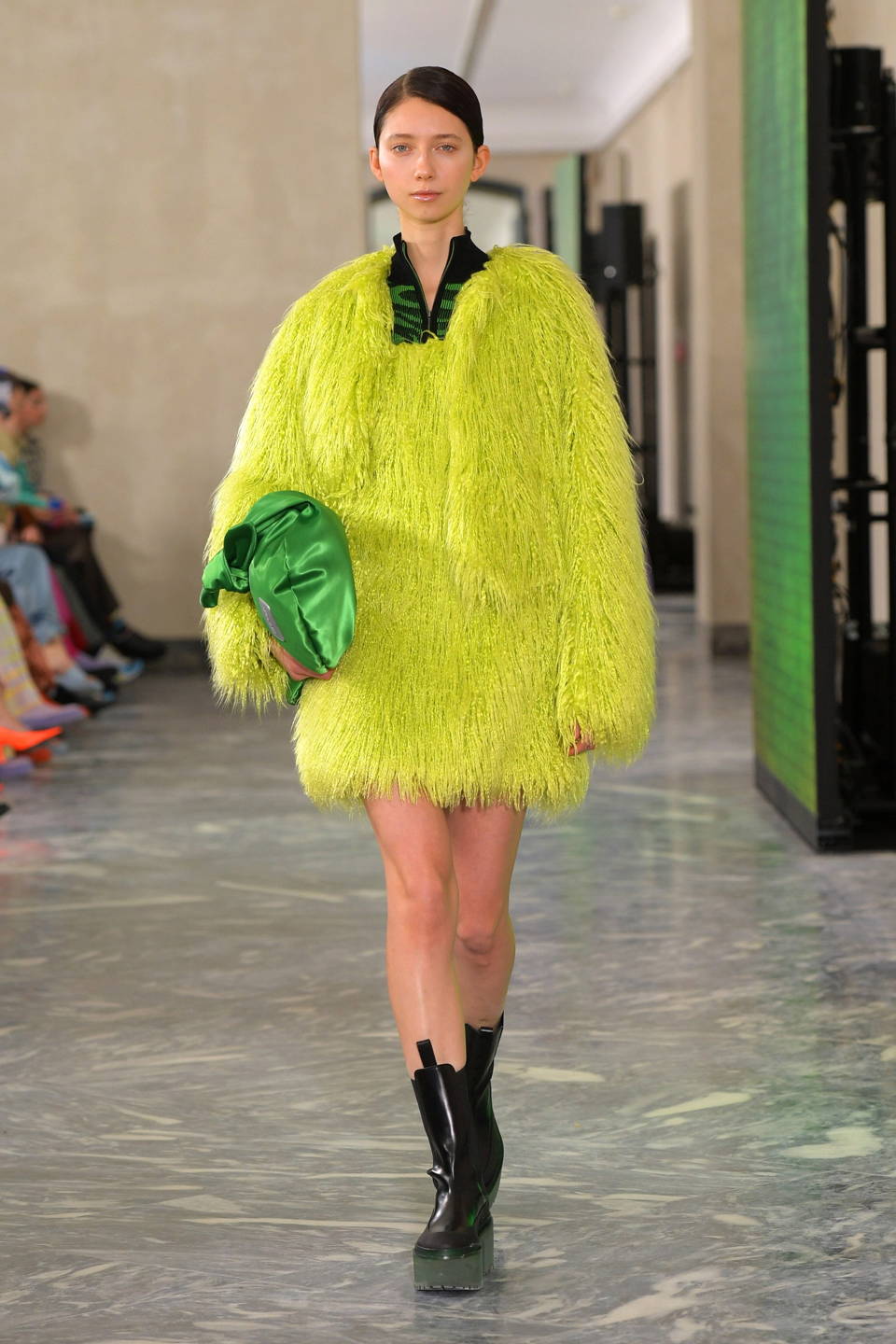 Styling @naomi_itkes | Lead hairstylist @cimmahony | Lead make-up artist @mariethomsenbaby | Make-up provided by @maccosmeticsnordics | With support from @dysonhair | Casting by @julie.wl @amanagement.eu | Hosted at @designmuseumdanmark | Photography by @jamescochranephoto
Subdued hues, paired with simple silhouettes, in classic fabrics make this seasons offering the ultimate capsule collection. Soft tailoring combined with structured denim and utilitarian-like finishes make each piece an effortless, yet sophisticated, pairing. Tomorrow Denim is certified by Nordic Swan Ecolabel and Eu Ecolabel. Basically, what one certification doesn't cover, the other does. This ensures that their products have certain standards throughout their life-cycle. This includes the garments disposal.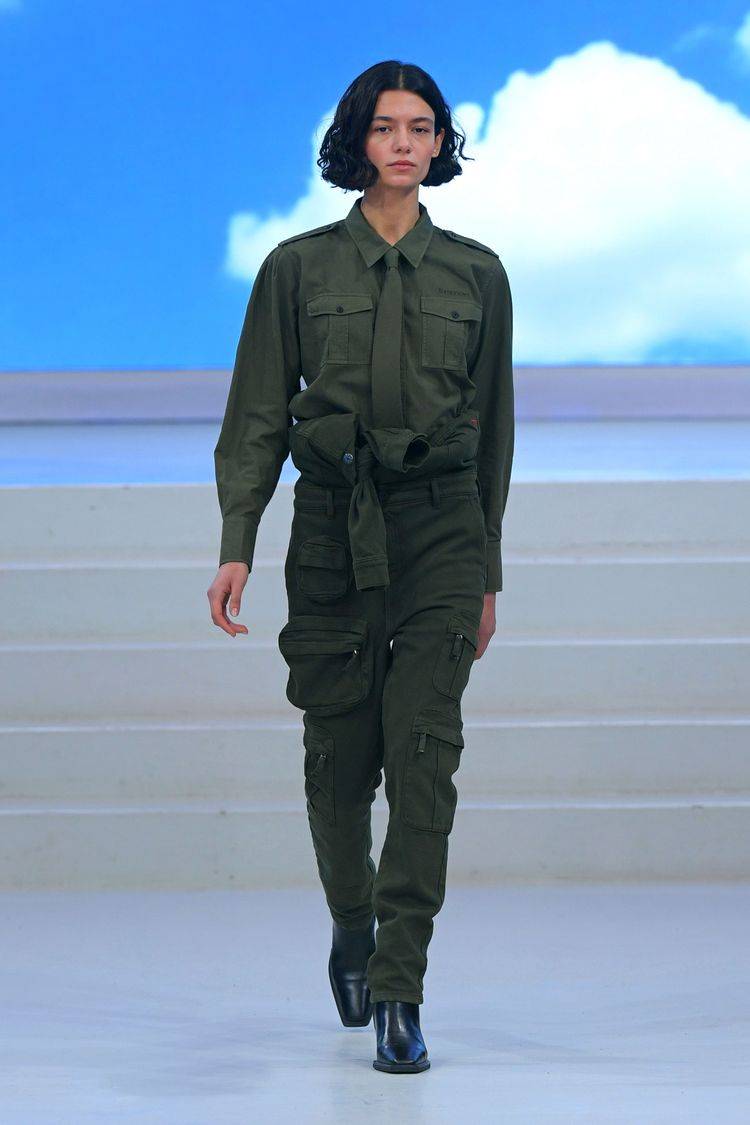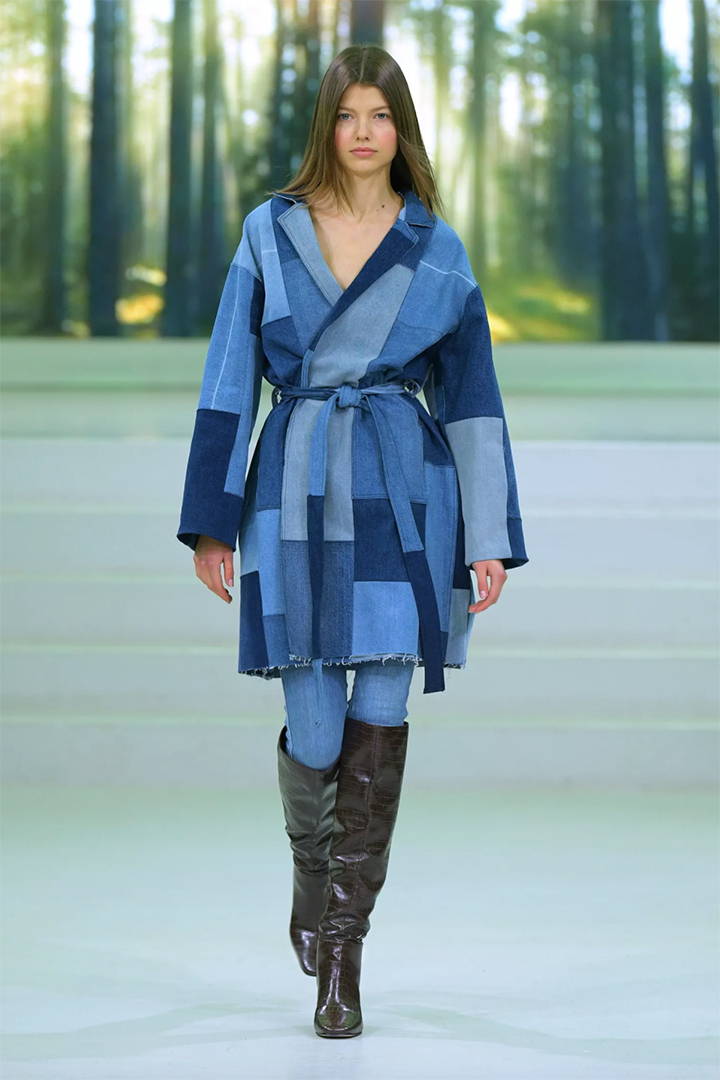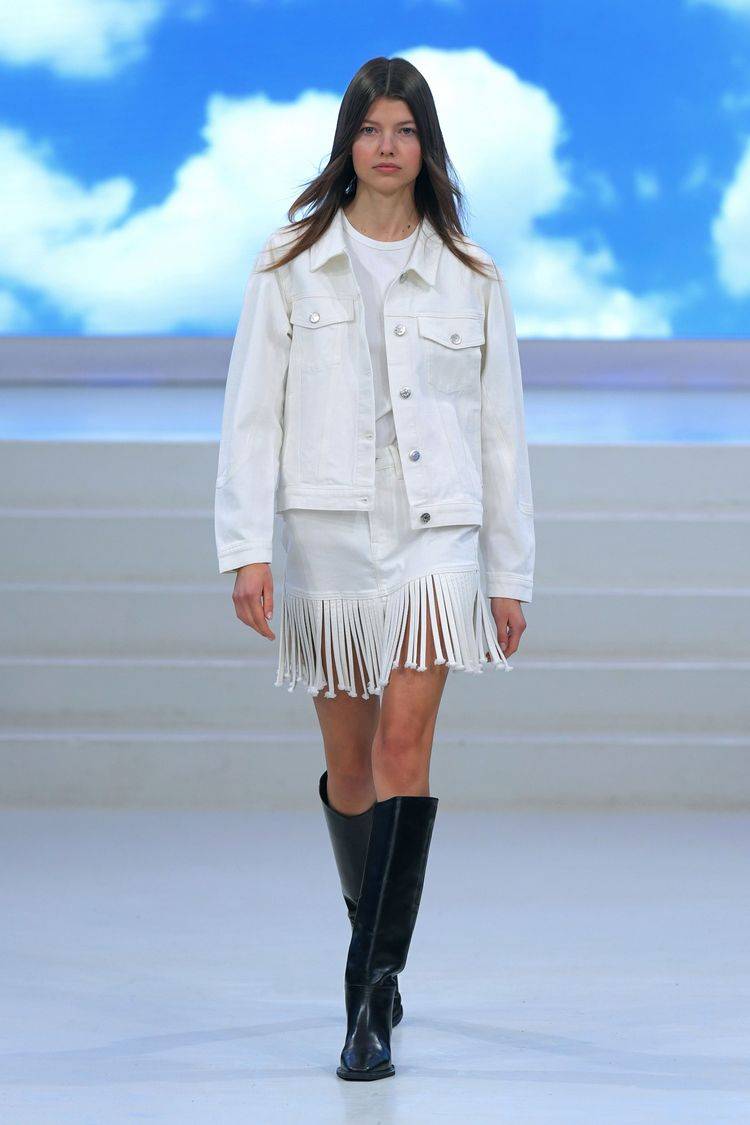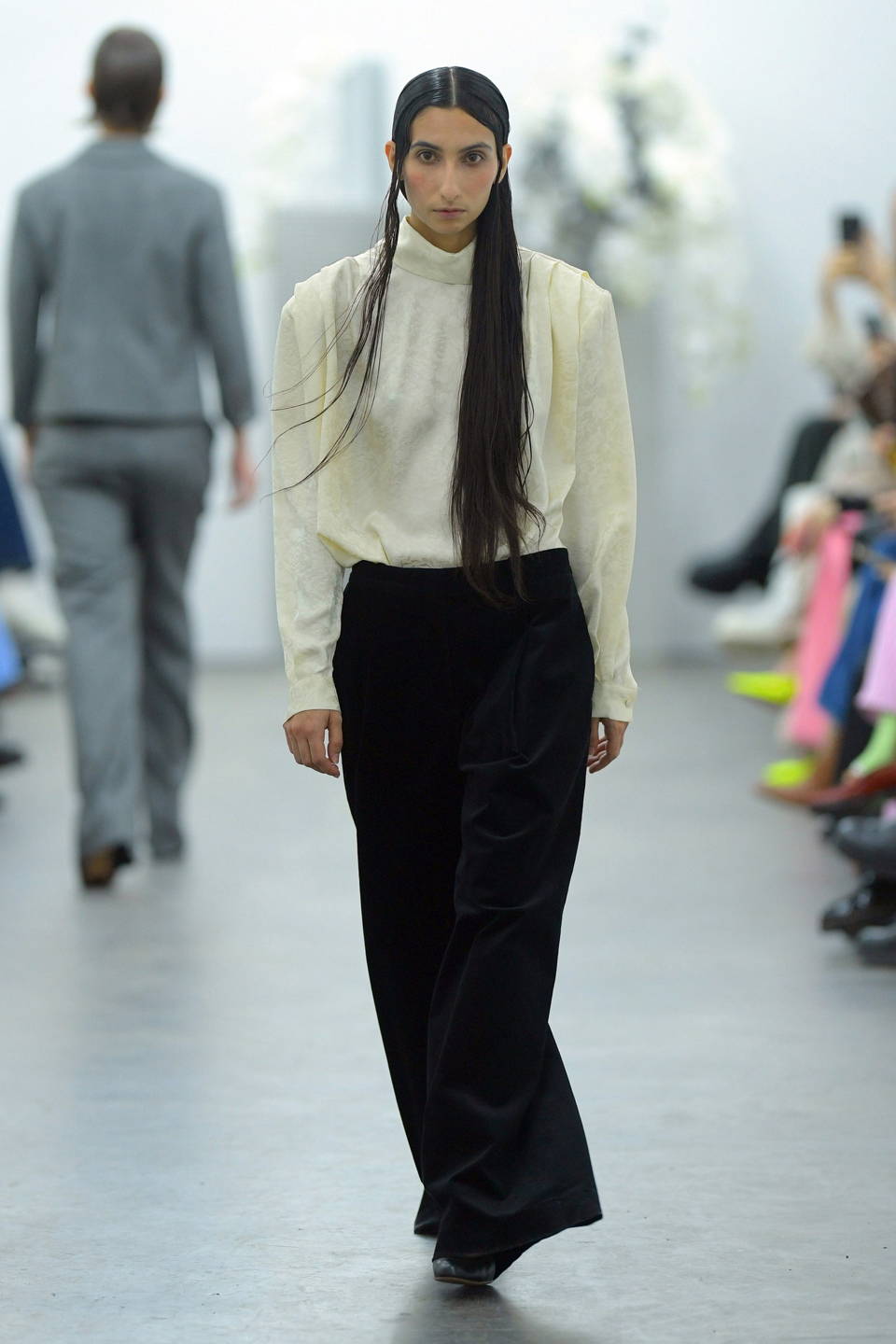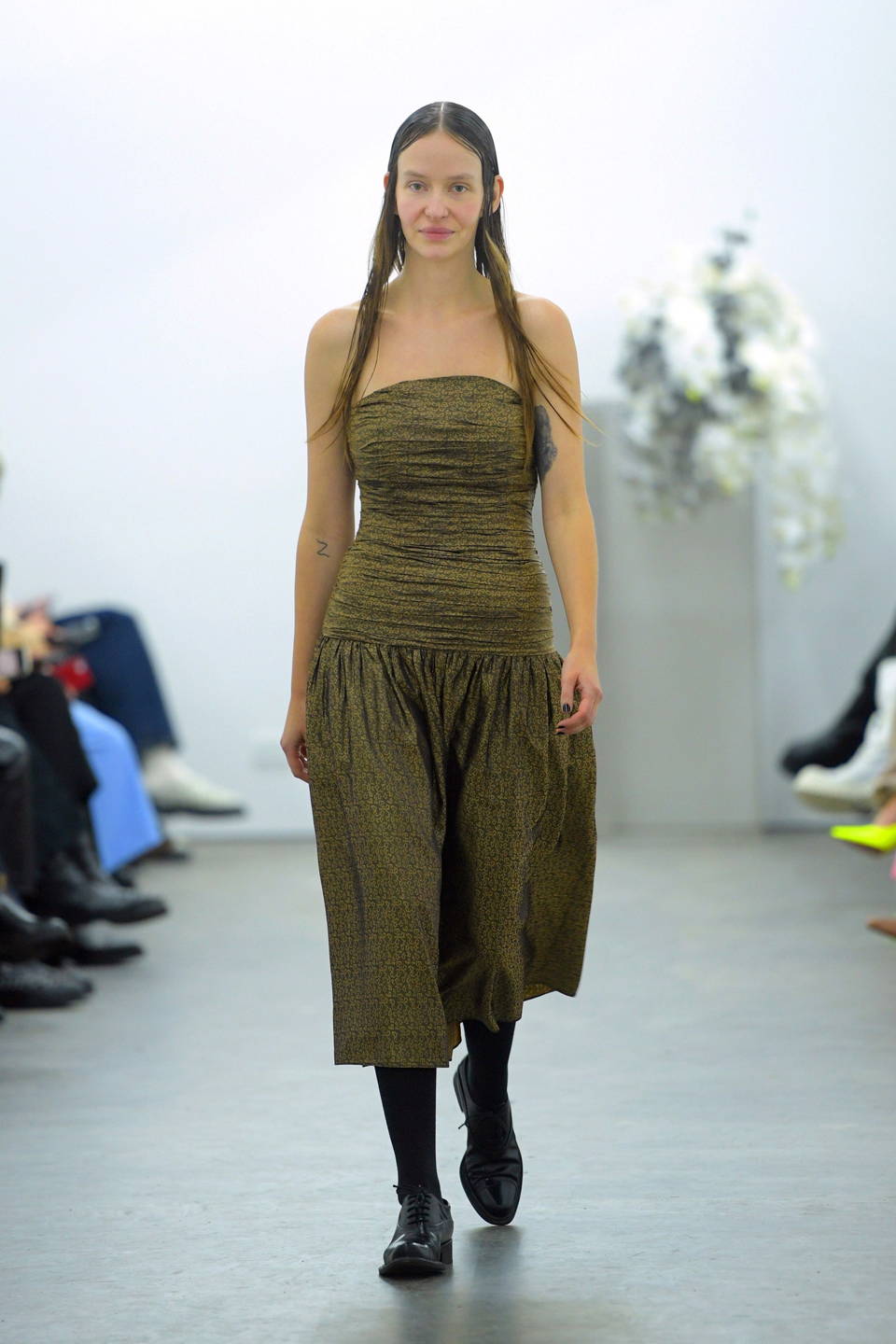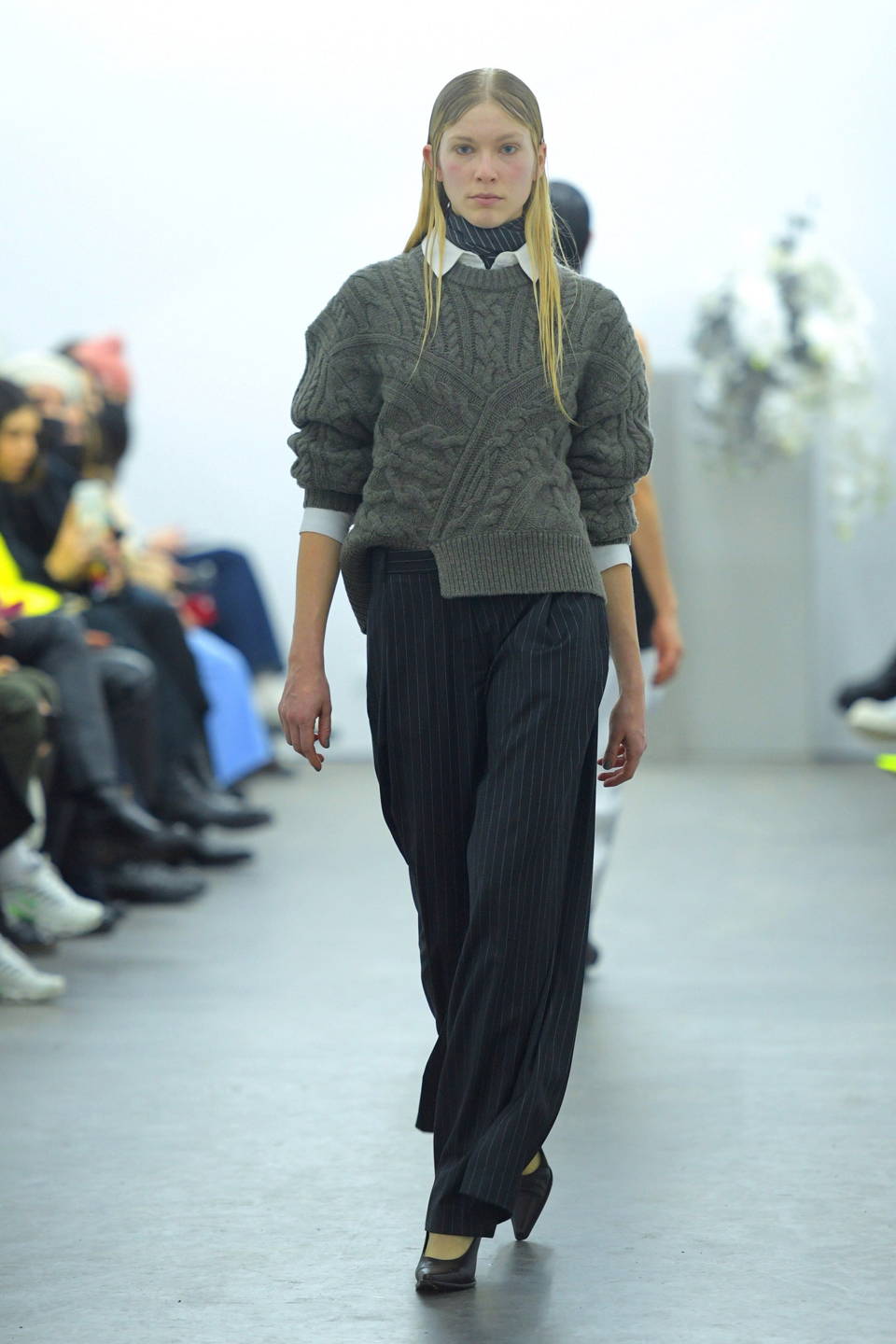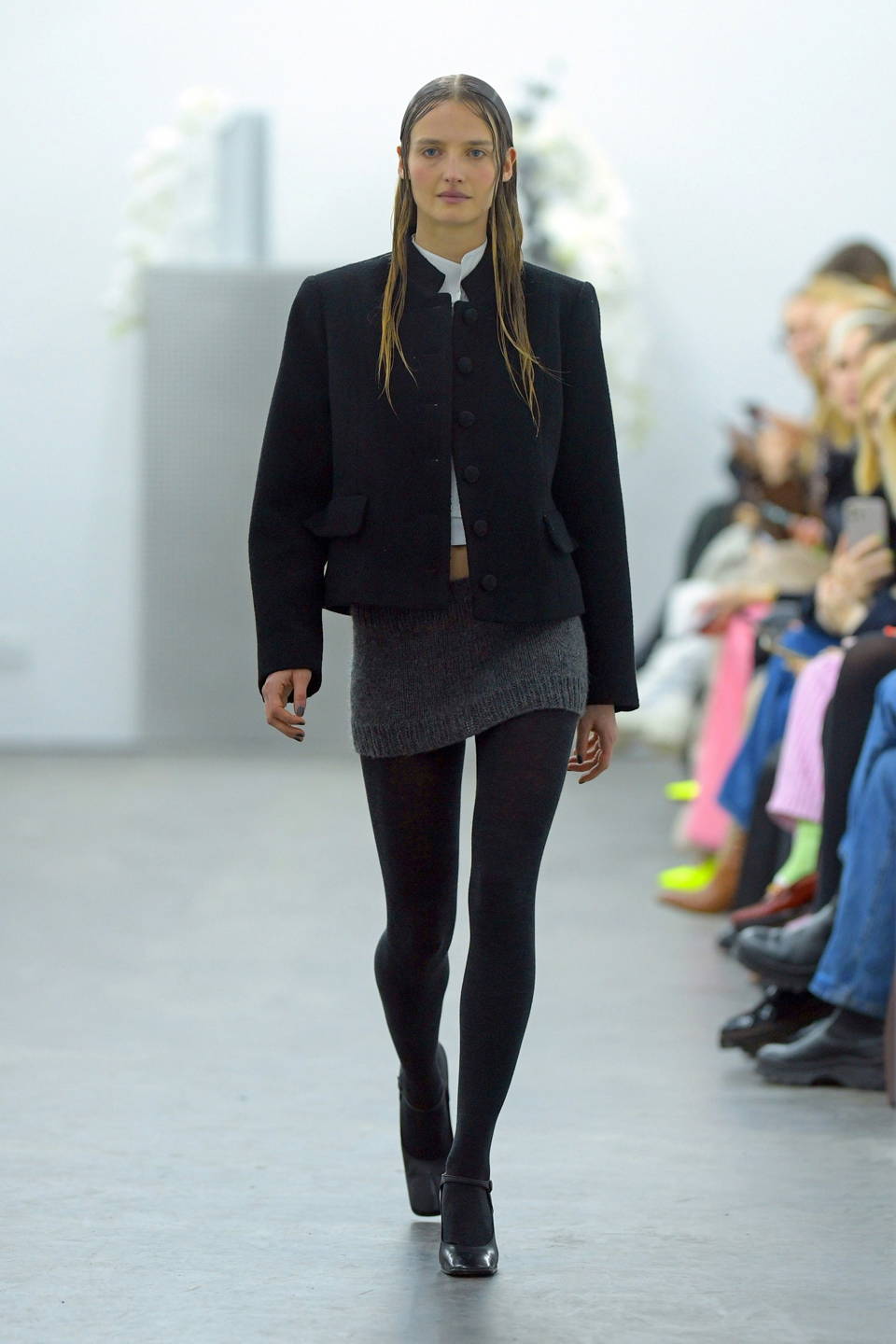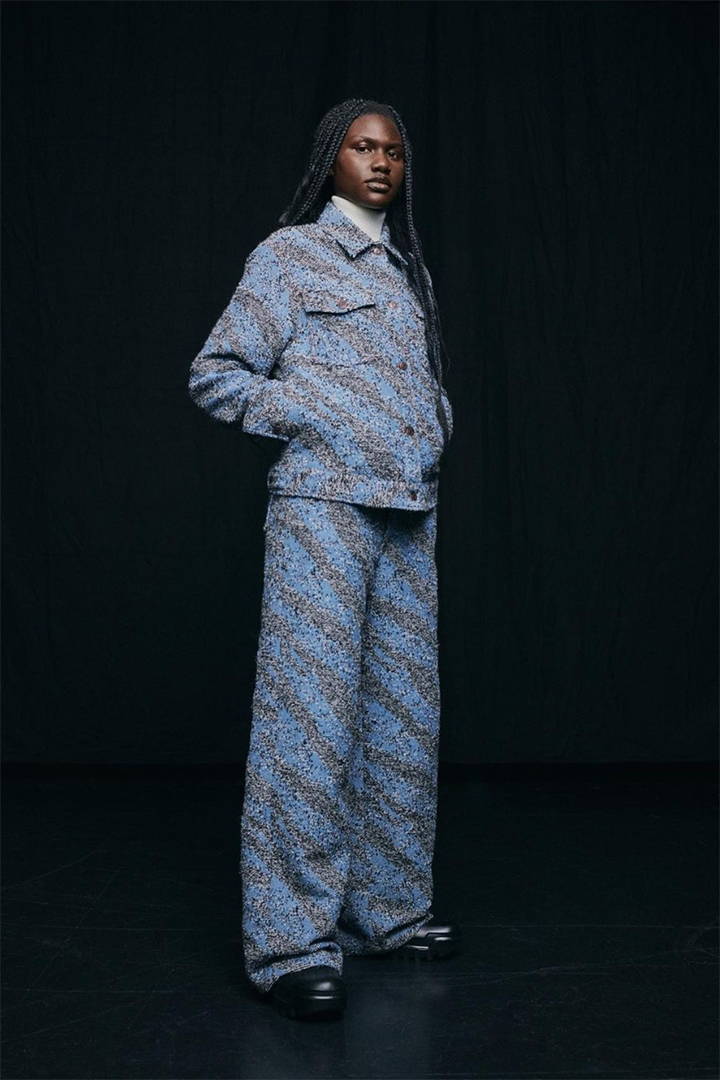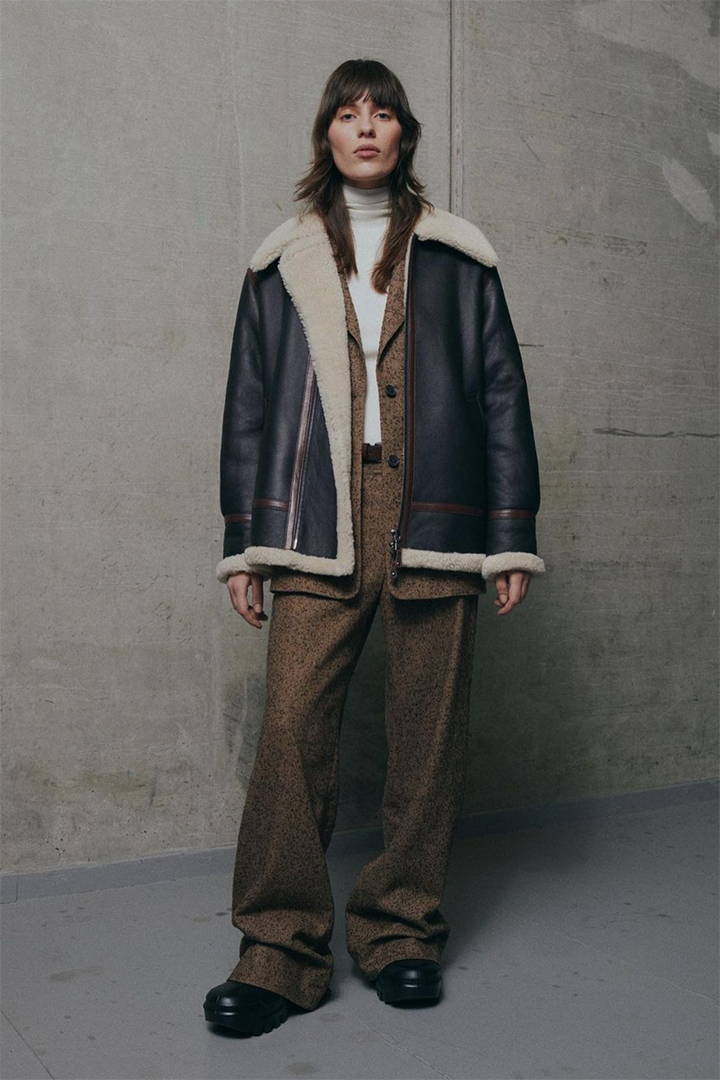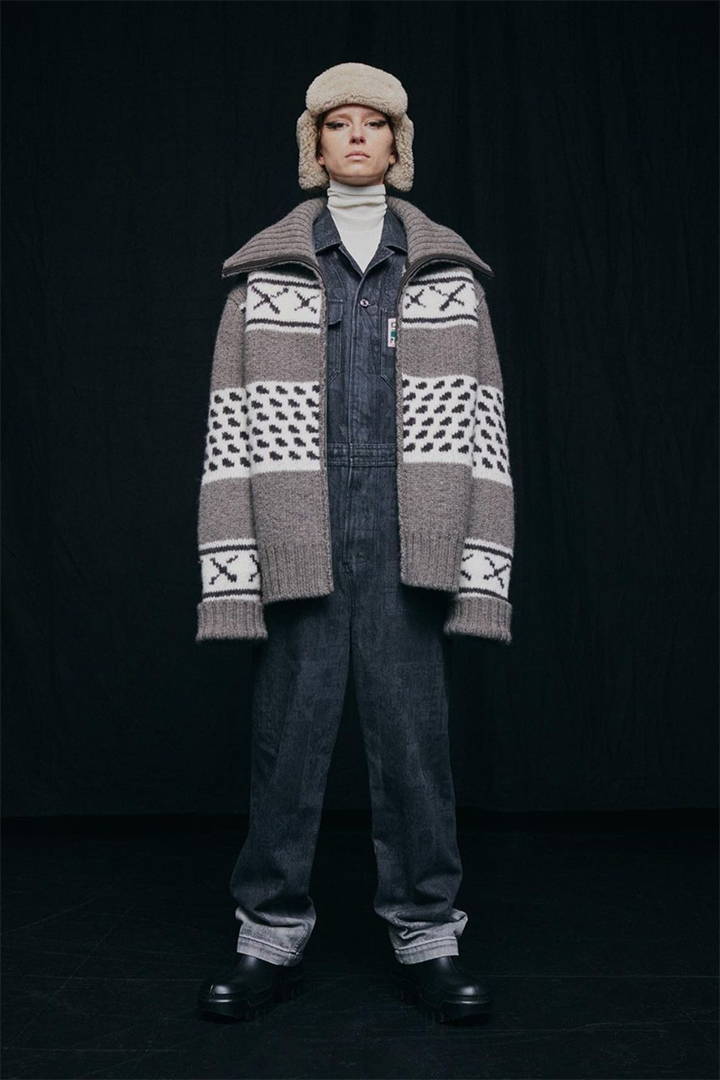 Overmono (artist) / @overmono⁠ | Josephine Mai (hair) / @josephinemai⁠ | Gitte Guldhammer (make-up) / @gitteguldhammer⁠ | Mikkel Steenild (director) / @mikkelstenild⁠ | Ronni Morgenstjerne (choreographer) / @ronnimorgenstjerne⁠ | Simone Drost, Julie WL (caster) / @simone_drost, @julie.wl⁠ | Lana Ohrimenko (photographer) / @lana_ohrimenko⁠ | Søren Kolborg (styling) / @sorenkolborg⁠ | Rasmus Dissing Nielsen (livestream technician) / @radissingdk⁠ | Mikkeller (sponsor) / @mikkellerbeer⁠ | Copenhagen distillery (sponsor) / @copenhagendistillery
Sign up to our newsletter
Stay up to date with the latest in sustainable luxury for the home, your style and your beauty regime.