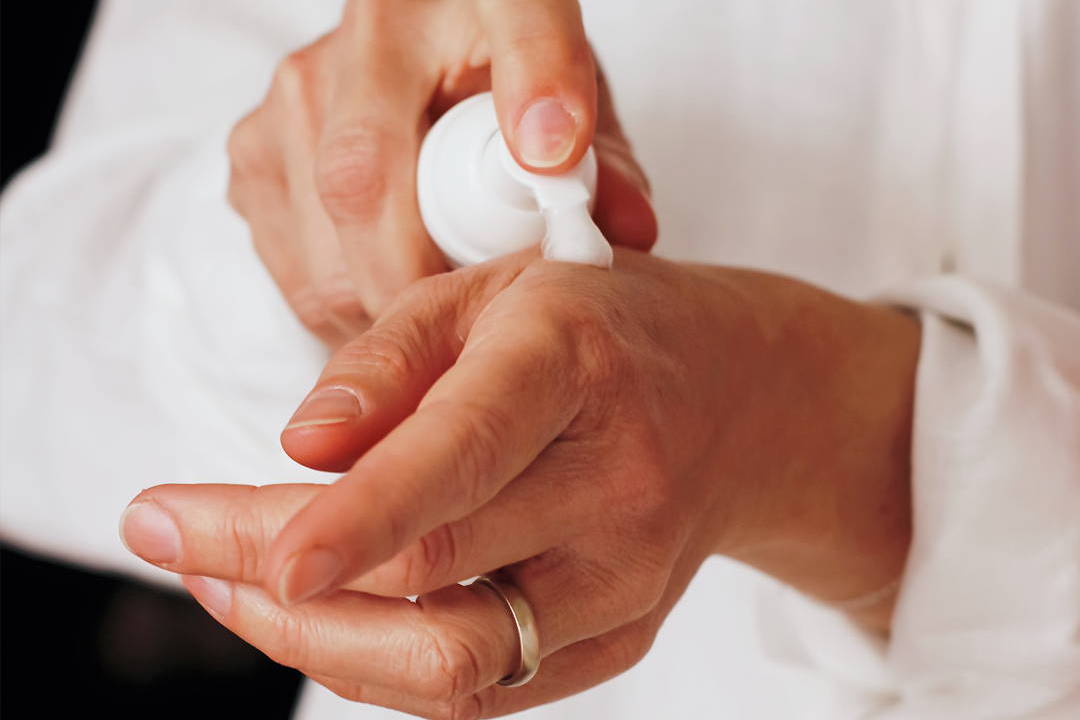 Make this the Month of Self-Love
Fall in love with these self-care favourites
Enter the month of love – the time of year traditionally reserved for spoiling loved ones and expressing gratitude for the people in our lives.
However, we think 2022 hits differently.
We are taking the airplane approach of fitting your own oxygen masks before assisting others. This year has been off to a flying start, so take the time to regroup and reconnect because your body and mind are the most important project you will ever have.
Here's our top picks we think you will love: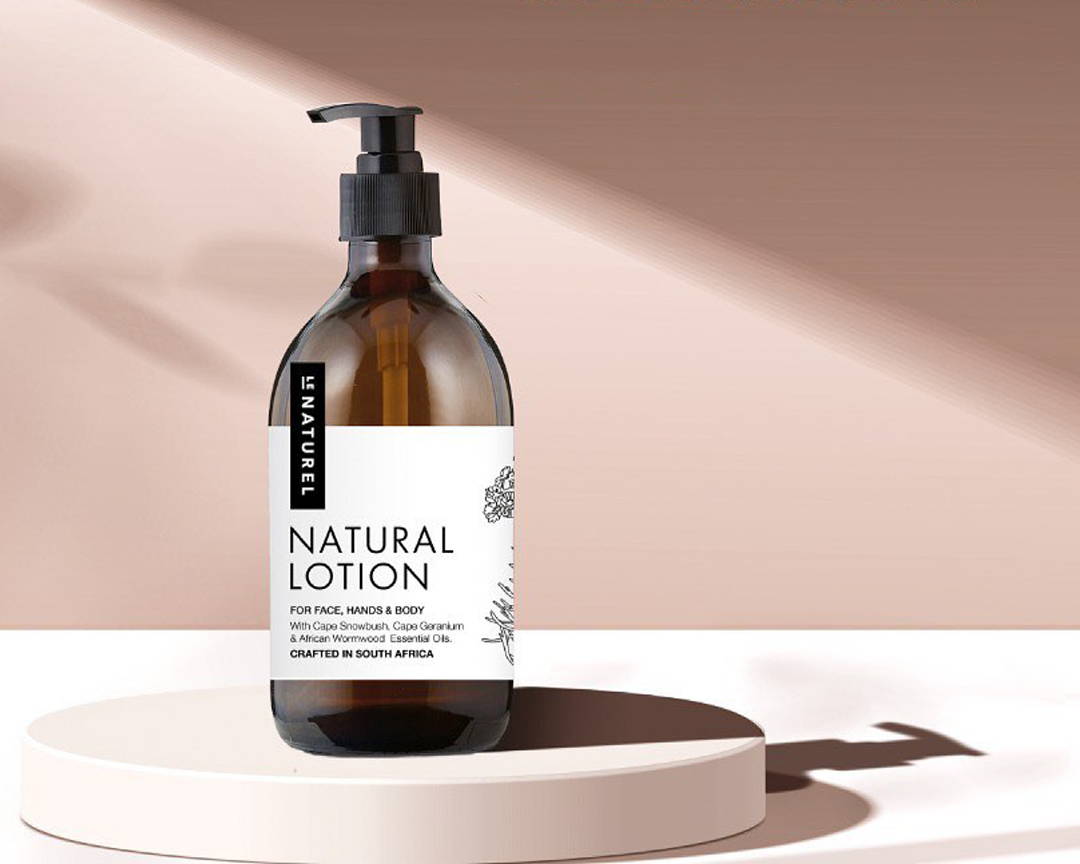 1. Natural Lotion - For Hands, Face & Body | Le Naturel
If you're looking for a quintessential body lotion that gets the job done, sans any stickiness or harsh ingredients, look no further than this elixir of Cape Snowbush, Cape Rose Geranium and African Wormwood. Made in South Africa using indigenous, natural ingredients, it's a lotion that harnesses the power of essential oils in a sensuous blend. Le Naturel is on a mission to bring medicinal plants to the forefront of beauty discussions around the world. This is a great place to start.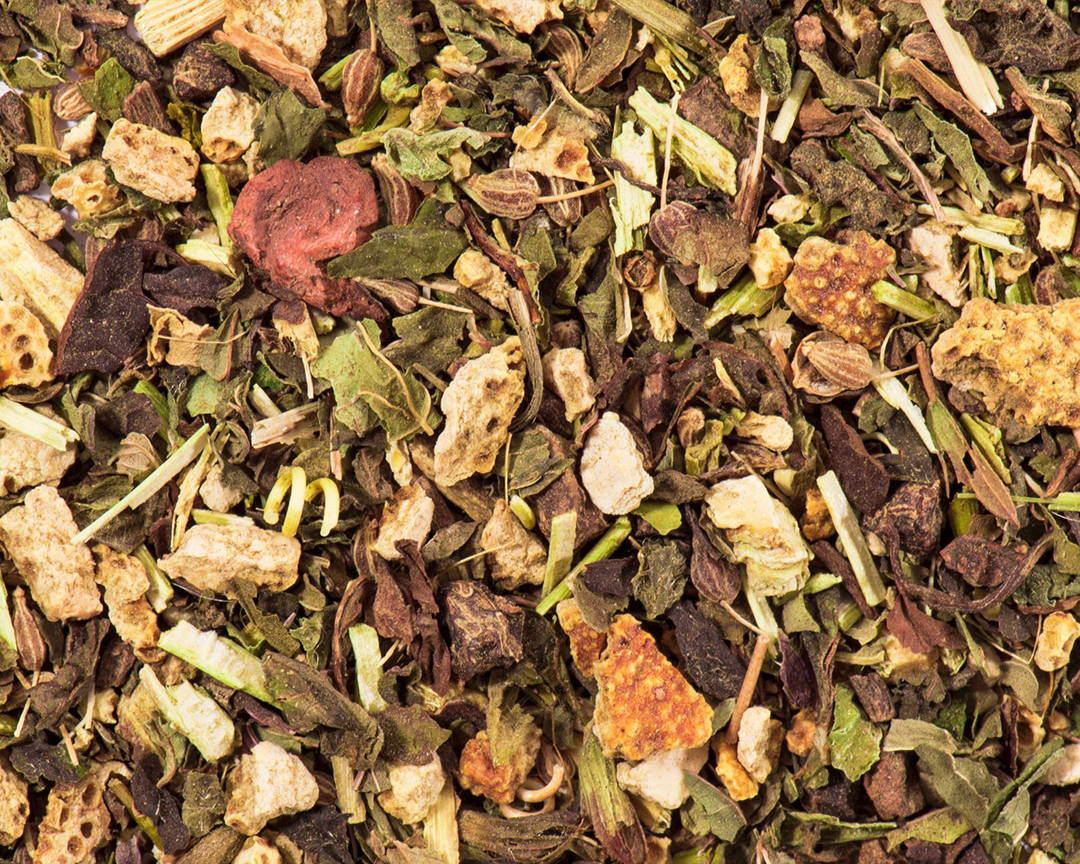 2. Relax Tea | 21 teabags | Dr Jackson's Natural Skincare
Fancy a cuppa? Go organic with this herbal tea that boasts a creative concoction of natural ingredients, each one selected for their ability to calm the nervous system and help you rediscover your zen. In this luxurious infusion you'll find ingredients like valerian root, passionflower and orange rind. These OneEarth® teabags are 100% biodegradable, making every cup of tea guilt-free. Use it as a night time remedy for better sleep or during the day to relieve stress and tension. The formula for this tea is inspired by time-honoured German apothecary recipes. Take a sip, breathe in, breathe out, repeat.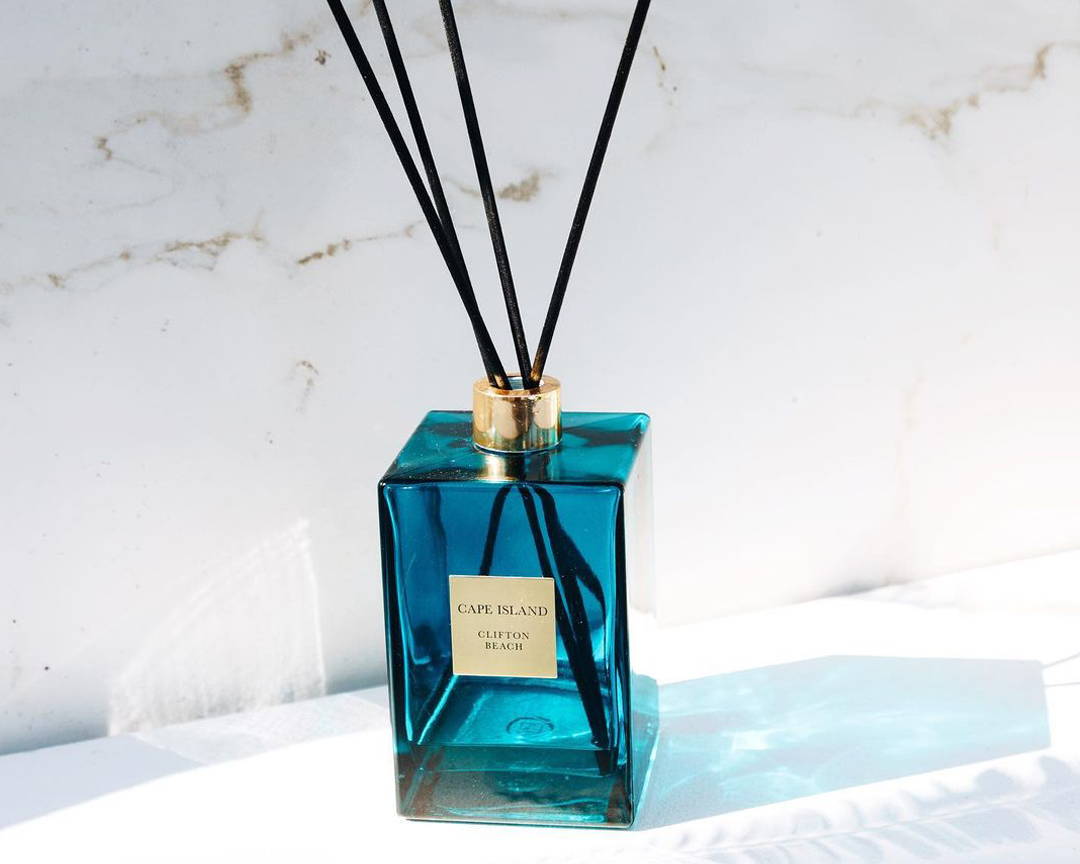 3. 500ml Fragrance Diffuser | CAPE ISLAND
Here's the magical thing about aromatherapy – you don't need to live near the seaside or in the middle of a field of wild flowers to have an experience that venerates everything there is to love about nature. CAPE ISLAND is dedicated to bringing the scent of these enchanting features into your most sacred living spaces. Instantly transform a room with this fragrance diffuser, available in a range of captivating scents, each one capturing the organic beauty of Africa. One diffuser lasts between 3 to 6 months. All you need to do is flip the diffusing reeds occasionally to refresh the smell.
4. Monkey Paradise | Flame Silk Cushion Cover | Ardmore
The Ardmore brand has become an African archetype with its vibrant designs featuring some of the continent's most cherished fauna and flora. Bring a pop of colour to your living space with this cushion cover, crafted from 100% silk. The cushion cover features the work of one of 70 African artists who have become a part of the Ardmore stable. The studio is world-renowned for producing functional pieces of art that are just as much about art appreciation as they are about tactile practicality. Whether you're matching it or mixing it up, this is the statement piece you didn't know you needed.
5. Paper Pearl Stud | Quazi Design
This inventive piece of jewellery is the perfect example of how creativity allows people to reimagine the ordinary as something that can be transformed into something truly exceptional. The fine detailing, colour transitions and unique texture of these studs is all due to their construction out of waste magazine paper. Each of these studs is handmade and varnished for durability. And of course, no two pairs are the same, so when you wear these you'll be wearing something that is literally one-of-a-kind. The brand, Quazi Design began as an experiment in design for social impact and has become a small, thriving business with a solid community of women artisans. Made in Eswatini.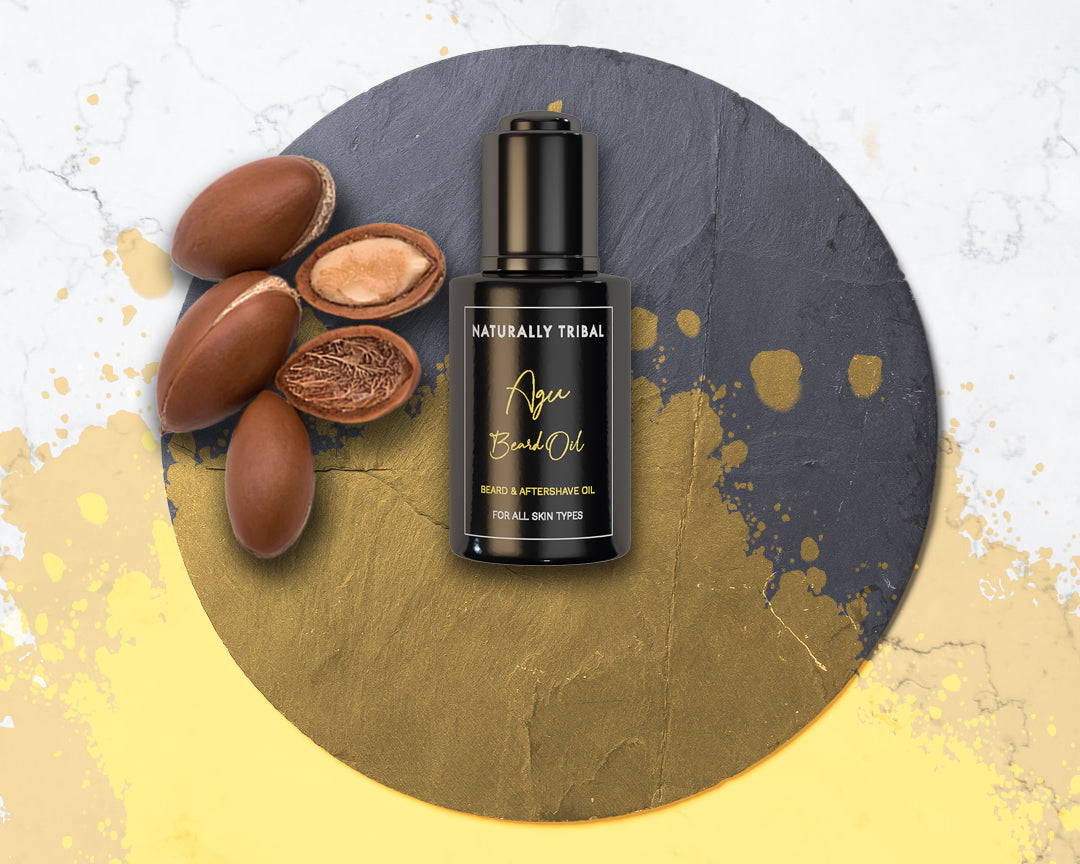 6. AGU Beard & Shave Oil | Naturally Tribal Skincare
This Beard and Shave Oil is the product you reach for when you've made a conscious decision to treat your skin like the vital organ it is. The oil is particularly effective on skin types that are sensitive and prone to conditions like eczema, psoriasis and dry skin – all of which can be aggravated by regular shaving. The coolest part? This product's name is Inspired by the 'Ibo' language, spoken by one of the three main tribes in Nigeria. The word 'AGU' in Ibo means 'Lion', depicting strength and fierceness. We're here for that proud, masculine energy.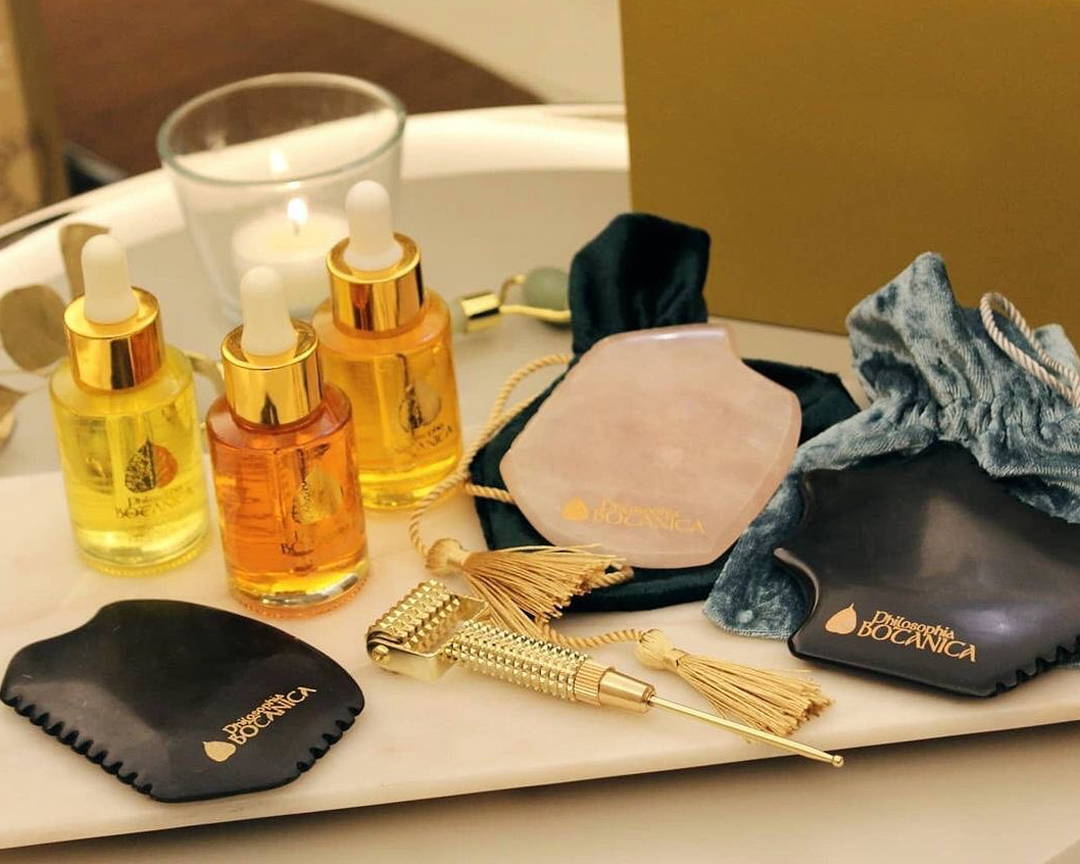 7. Adonis Gua Sha | Philosophia Botanica
Designed to meet the demands of male skin, this Gua Sha board is made from pure Bian stone, which contains more than 40 trace elements and minerals, over half of which are believed to have anti-ageing properties. To use this board, apply gentle pressure and use it to massage your neck and face area, starting from the neck and moving from the centre of the face outwards in circular motions. It's a product that truly embodies the idea of self-care and harnesses the efficacy of ancient Chinese medicine.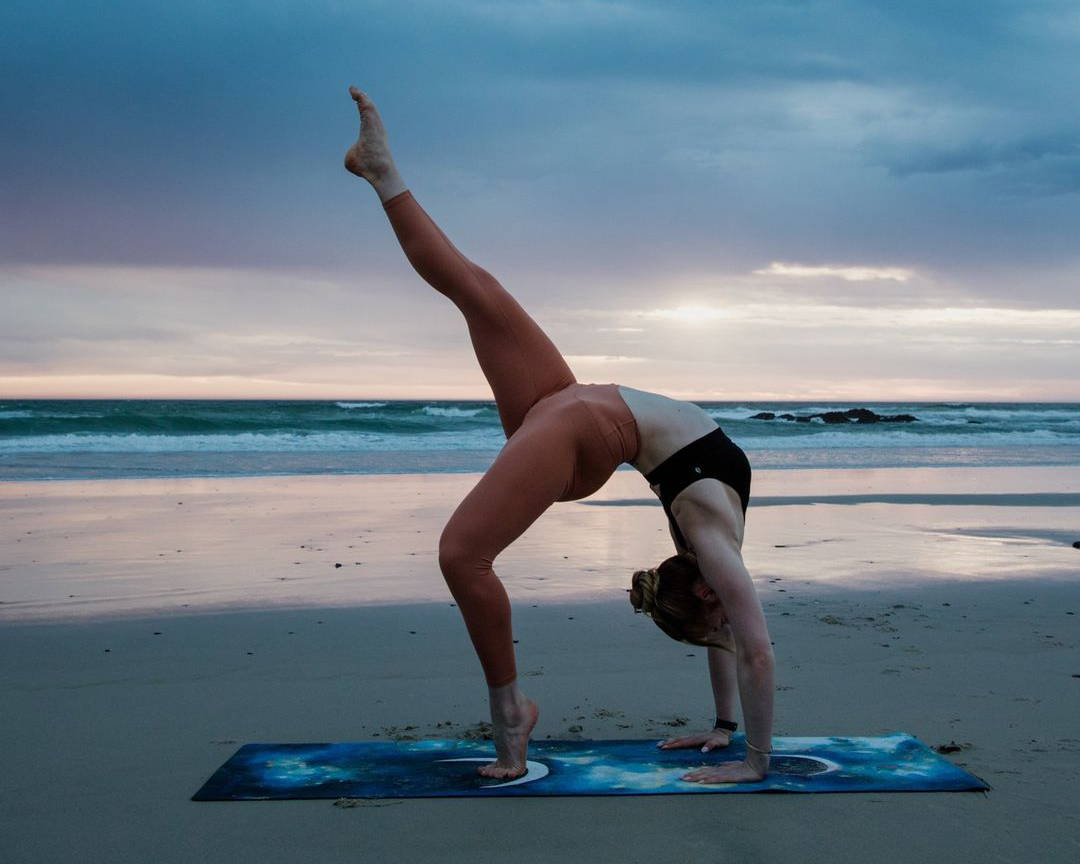 8. Luxe Moon Magic Yoga Mat | Novawoolf
Downward dog, mountain pose, warrior two – whichever move is your favourite, do it in style and elegance with this artistic yoga mat. Made from the highest quality natural tree rubber and ultra-soft vegan suede, this must-have is like a towel and a yoga mat in one. Whether you're doing traditional or hot yoga, the mat provides superior grip, extra comfortable cushioning and super absorbency. These mats by Novawoolf are created from designs that are hand-painted in Johannes­burg and inspired by the way resolving tension between opposites can produce harmony, balance, and bliss. Free carry strap included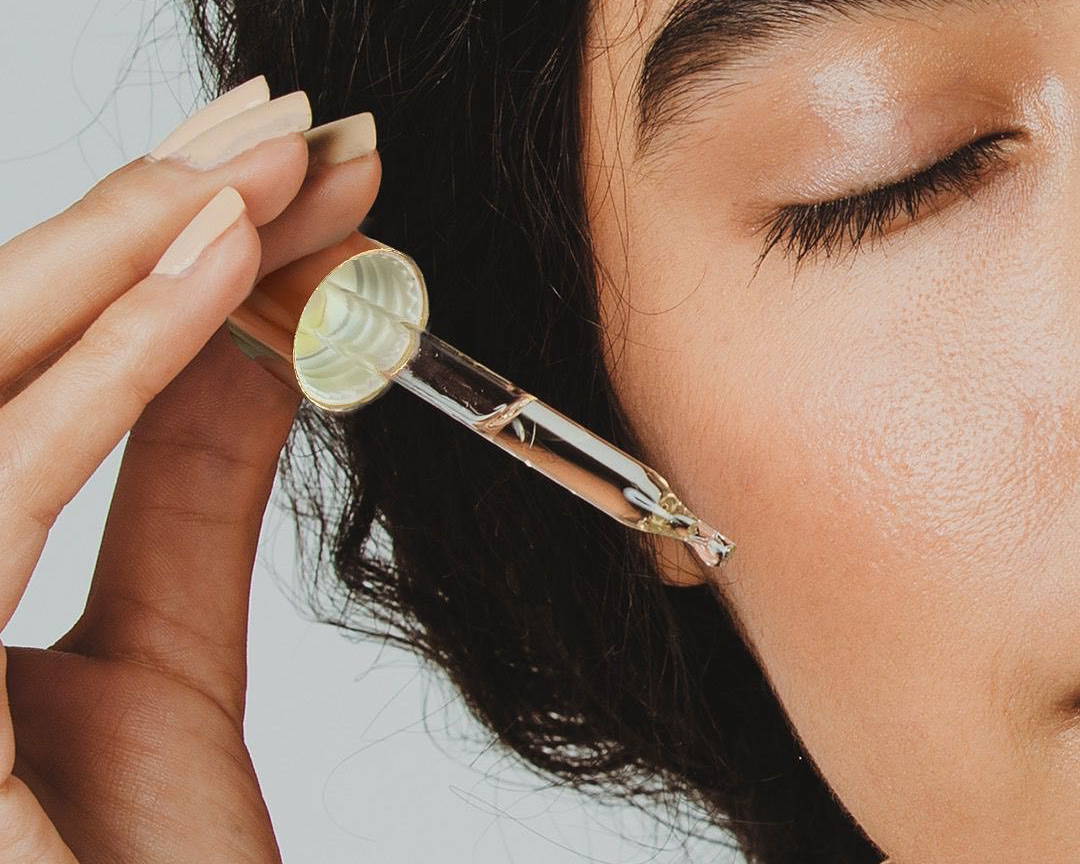 9. Glow Serum | Botanilab
Serum is one of the popular workhorses of the beauty industry, providing an all-essential boost of moisture that will give your skin a healthy, golden glow. In this exceptionally smooth, light serum you will find a blend of hyaluronic acid and l-ascorbic acid (vitamin C), both of which are easily absorbed into the skin and renowned the world over for their anti-aging properties, as well as their ability to lighten pigmentation and promote collagen production. This serum is made in South Africa. Use it after cleansing and before moisturising.
Sign up to our newsletter
Stay up to date with the latest in sustainable luxury for the home, your style and your beauty regime.