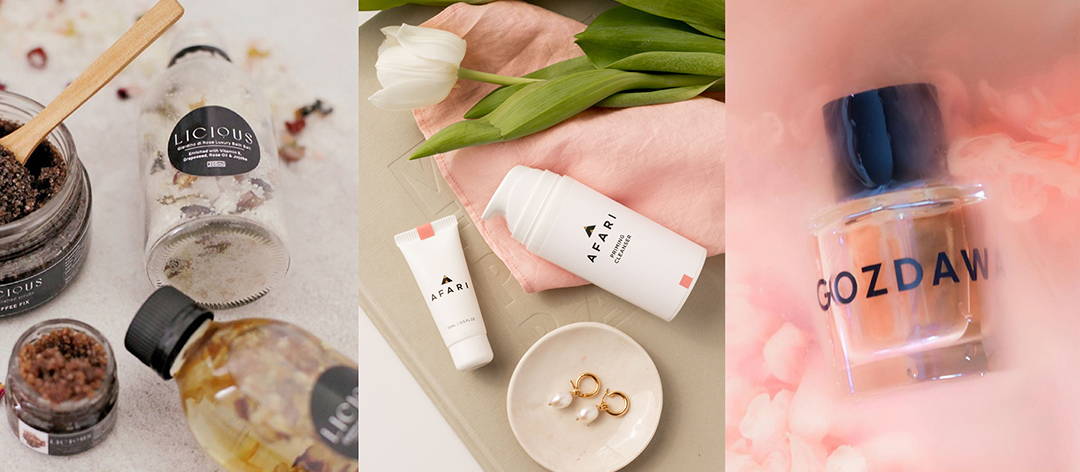 Beauty products that deliver - clean & kind beauty to love!
By Alexandra Baillie & Jana Leonard
"For those of you that don't know me (and that's probably the majority as it's rare to find me on social media), you will most likely find me squirrelling away on my laptop working on brand curation at Plain Tiger and seeking the best niche beauty products," says Alexandra.
Here, she shares her favourite beauty products with us - the ones she loves to recommend to her friends and family. "Probably the first thing you should know is that all the products mentioned I have chosen and bought myself. My recommendations are genuine, and non-incentivised. So in my books, that's about as authentic as it gets." she adds.
Alexandra has worked in the beauty industry for 24+ years which has taken her all over the world. From Asia, Australia, the UK to the Middle East and now South Africa. She's worked with renowned 5 Star Hotel Spas like the Four Seasons, Spa Network International, Jurlique, Elemis, Image, Nimue, and DDF where she's certified by 50+ brands. In addition, she's worked in world-class Medi-spas, heading up Laser & Aesthetics Departments and luxury perfume and cosmetics with Guerlain, on behalf of LVMH group, and most recently with Estee Lauder for La Mer Middle East in the Training Department. "Some of my most loved years were the ones I spent working with Bloomingdales, Harvey Nichols, Sephora and Galeries Lafayette." she fondly adds.
"My journey has led me to meet awesome people from all walks of life. Academy award-winning actors, politicians, renowned couture designers, singers, Middle Eastern royalty and an array of other celebrities," she says, smiling. "Most recently, my time as Director of LMDA, working with some of the most dynamic creatives in South Africa has been of my greatest pleasures" says Alexandra excitedly.
The one thing that unites every client and customer is the need to feel comfortable and content in their skin. "What I've also realised is that true beauty is when you can see someone's spirit shining through."

"Throughout my career, I've always known that I'm a merchant at heart. I get so much happiness and joy from making authentic recommendations." she says.
So, without further ado, here Alexandra shares her top 4 beauty products she's loving right now:
Whether you are a seasoned supplement officiant or just beginning to dabble in the world of herbal vitamins, I am certain that you will feel the difference with G Herbal.
Not the marketing hype kind, like your whole physical being will feel different on the days you take the supplements. I signed up to this on the premise that it would improve my skin. For those of you that know me, I've been battling acne since lockdown.
Not only have the tablets helped to clear my skin but my whole body started to feel better, more energised with noticeably improved mental clarity. My tip for taking G Herbal, it says to take 2 tablets in the evening but I recommend taking them first thing in the morning. They energize me so much that if I take them too late in the day then I can't sleep. (Note: they don't contain any caffeine, so it's literally down to the potency of the herbs. It started to make me wonder - was there something lacking in my diet that G Herbal was now bringing to the table, and that's why I felt so profoundly better? I consider myself to be fairly healthy and with a plant-based diet.
I think it comes down to the raw ingredients sourced often from extremely fertile and remote areas in Indonesia, which have a whole other level of vitamins and minerals that I don't get through my regular diet. I'm not able to move to a rainforest anytime soon, but in the meantime, I feel pretty blessed to have discovered G Herbal.
My holy grail of cleansers, this has been a game changer for me! Afari's cleanser does exactly what it says it will do, cleanses the skin without over stripping it, leaving it clean, supple and soft.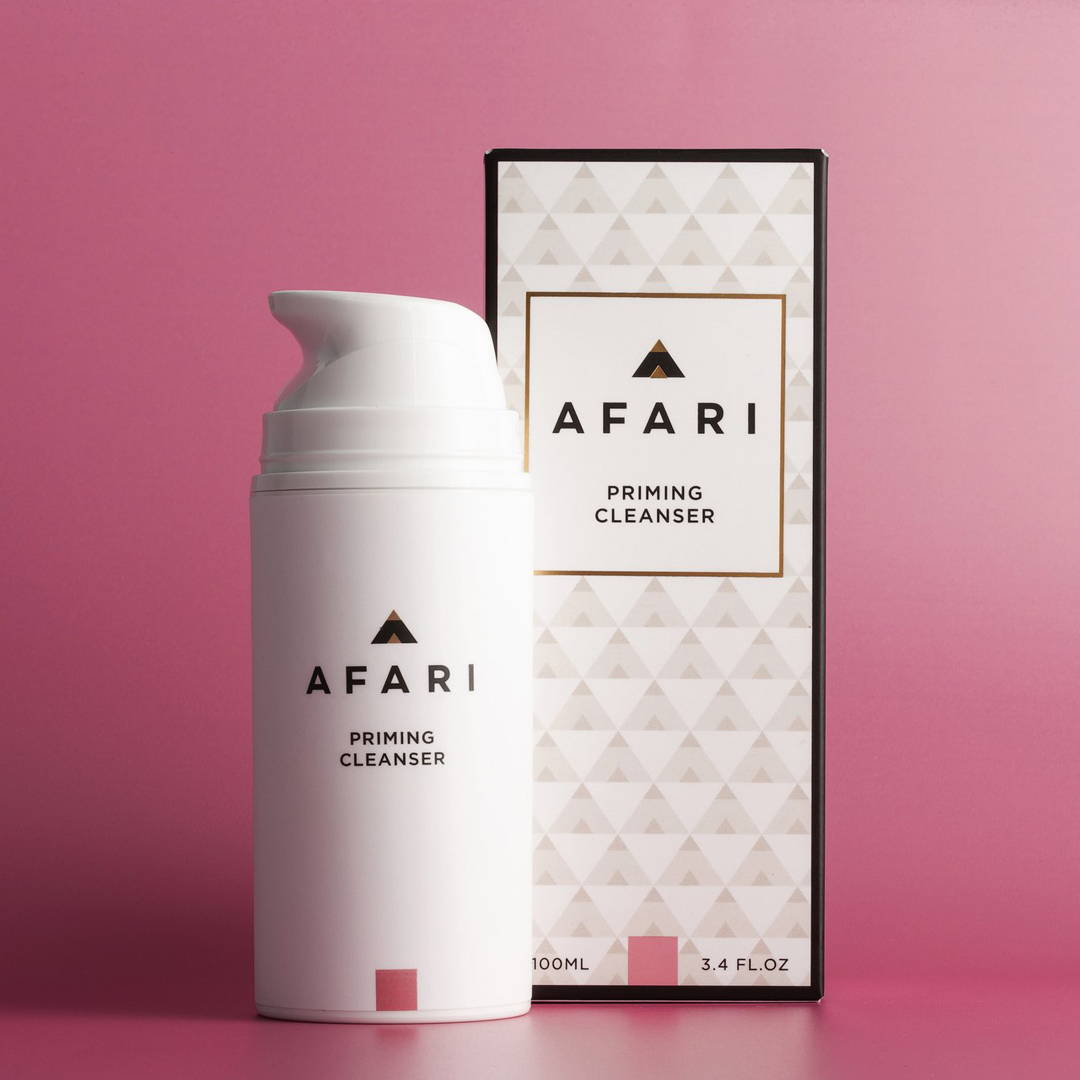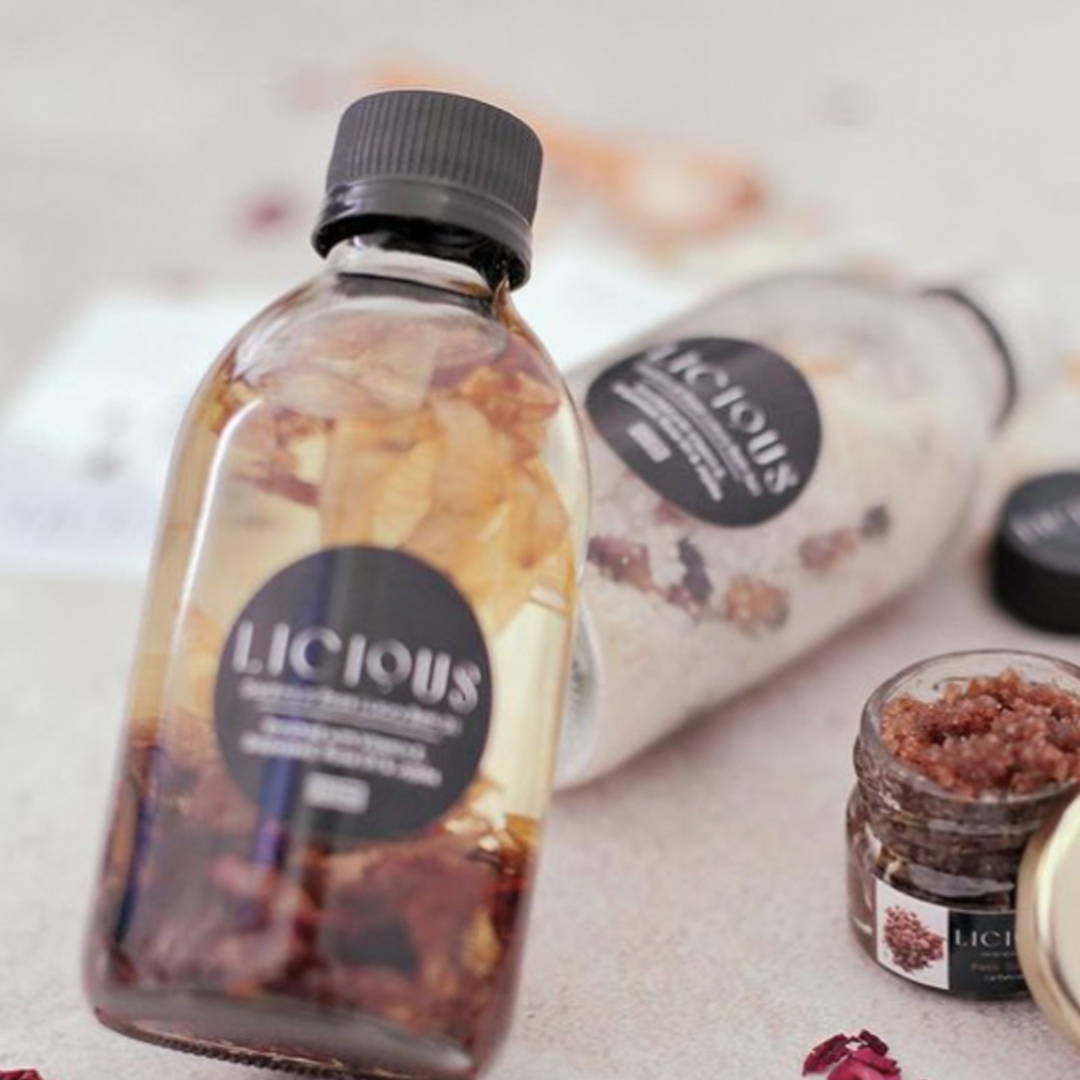 House of Gozdawa, HEL Extrait De Parfum
In my former life in the Middle East, I was the in-house Fragrance Trainer for Harvey Nichols, Bloomingdales & Areej beauty across the region. I spent many years immersed in the intoxicatingly heady world of fine fragrances from the most reputed fragrance houses in the world. It has been a while since a fragrance collection has absolutely blown me away like House of Gozdawa has. Her fragrances are literal works of art, sensory masterpieces that take you on olfactory journeys across the African continent. Full body intoxication. This scent is all about being delicious, luscious, bright and filled with sunshine while wrapped in cashmere scarves.
What's top of my list to invest in next:
Albiva Wellness: a beautiful range of sustainable and luxurious skin and body care products created to harness nature through science. Using purest natural and organic ingredients from sustainable sources.

Floratropia: explore, cultivate, and sustain the beauty of the floral world through fragrance. They create supernatural fragrances that renew the art of fragrance and refresh the olfactory experience, crafting refillable artisan accessories to go with the fragrances and are made to last for a lifetime.
KOS Paris: Coming from the world of plant kingdom raw materials, the founder Sophie Allouche has decided to create her own cosmetic company in 2010 to provide the best of nature. She has surrounded herself with professional cosmetic formulators and an ethno-botanist, to create a line of products for the body and face that respects savoir-faire, the environment and the human being. From the cultivation of the plants to the laboratory, each step is inscribed in this approach to excellence.
Rūt Essentials: Born in Beirut, Rūt Essentials was inspired by the personal journey of founders Adnan Adada and Nour Khodr. Nour was surrounded by nature her entire life and learned from her grandmothers the fundamentals of natural living; from Olive grove and Pine seed harvesting to traditional soap making. Born and raised in the southern Lebanese mountains, Nour developed a deeply rooted understanding of natural self-care methods through these cultural traditional practices. Following a difficult period in his early life in Lebanon, which resulted in mental health issues, Adnan's determination to find a manageable solution led him to source a selection of essential oils with the help of his family to help him manage and then boost his mental health. Initially ignited by need, but then fueled by passion and a quest to make available the very best solutions to as many people as possible, Adnan and Nour have worked tirelessly to responsibly source the highest quality of 100% pure natural oils and make them widely available at an accessible price and with flexible recommendations to incorporate into everyday life, both enhancing mental approach and offering health and beauty-boosting solutions.
SunKiss SPF range: SunKiss was born in the sunny climes of the UAE. Listed as one of the top 10 sunniest places on the planet and a tourist hub, it was a perfect location to test and create a luxury beach lifestyle brand that not only protects the skin from the harsh rays of the sun but also protects the planet.
Natch Labs: Natch Labs is the brainchild of Berlin founders Heber Gonzalez and Norbert Richard Meinike. With 30+ years of combined experience as entrepreneurs, they came together over a shared vision of revolutionizing the oral care industry. They are committed to their philosophy that your oral care is better without harsh chemicals and that education is the key to inspire healthier buying choices. The team designed Natch to be a highly effective toothpaste that harnesses the natural superpowers of Mother Earth, rejecting harsh chemicals found in traditional toothpaste. By choosing Natch •• Natural Toothpaste Tablets, you are not only making a sustainable choice you are also taking a step towards a healthier lifestyle.
LMC Tea:Rooibos used in the LMC Rooibos Collection is sustainably sourced from the Citrusdal valley where founder, Lize grew up. Here, at the foothills of the Cederberg Mountains located in the Western Cape of South Africa, this valley is the gateway to the Rooibos Tea route which is the only region in the world where this miracle plant grows. In partnership with Carmién Tea and Mouton Foundation, LMC is committed to the empowerment of farmworkers and community development, creating a better future for all.